There are many views on whether cruise holidays are family friendly. Well, they are. Forget about canapes and champagne on the deck and dining with the captain; it's all changed. There are many different things that appeal to children, adults and families, so don't worry, there's something for everyone.
Nearly all of the most well known cruise companies including Royal Caribbean, Princess Cruises, MSC Cruises, Norwegian Cruise Line and Carnival Cruises have many amazing cruise ships with countless activities on board to bring families closer together and have fun on their holiday.
Entertainment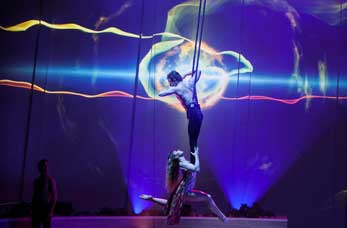 Cruises, nowadays, are all about having a good time. There are many organised activities on cruise ships, many of which are great for children. There are kids clubs, swimming pools and day-to-day activities which will keep them entertained and enjoy their holiday immensely.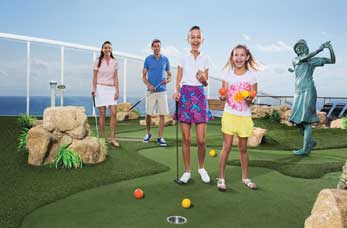 Lets take the Royal Caribbean Adventure of the Seas as an example. This ship includes family-friendly activites such as a 9-hole mini golf course, adventure ocean youth facilities, a golf simulator, an ice-rink, in-line skating, a library, an open-air basketball court, an outdoor swimming pool and a rock-climbing wall. More than enough to entertain the youngsters!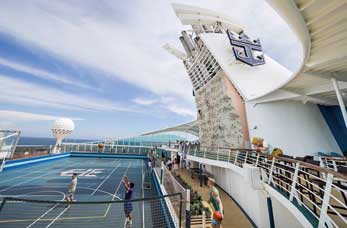 Useful tips to remember:
Request a cot in advance: If you know you're going to need a cot, make sure you tell your agent at the time of booking. They can then request this with the cruise line, and you can relax knowing your cabin will be ready to go when you get on board.
Keep an eye on your children: For your peace of mind, their safety, and the enjoyment of others, it's always best to keep an eye out for your children and be aware of their whereabouts.
Babysitting services: If there are babysitting services onboard your ship, use them! As a parent, you definitely deserve a break. Remember it's your holiday too!
Restricted areas: There may be restricted adult-only areas on board your cruise ship. Make sure your kids know where they can, and where they can't go.
Do you cruise with the family? Let us know your experiences below in the comments section.