Escape on the voyage of a lifetime to the breathtaking destination of Alaska.
Alaska is the land of vast snow capped mountains, ancient glaciers and majestic wildlife. Its exceptional scenery makes it a very popular destination for tourists. There aren't many better ways to see Alaska than that of a coastal cruise.
Choosing your cruise
The best time to embark on an Alaskan Cruise is from May through to September. There is an abundance of cruise lines for you to choose from as Alaska is a very popular destination. You will have a wide choice of ships to choose from, from large cruise ships, which only stop at major ports, to small voyage ships, where you will see a more personal portrait of Alaska. In addition, there are many routes to choose from when embarking on an Alaskan cruise. You can take the inside passage route, the Gulf of Alaska route or the Bering Sea route, all of which allow you to see the magnificent sights and experiences that Alaska has to offer.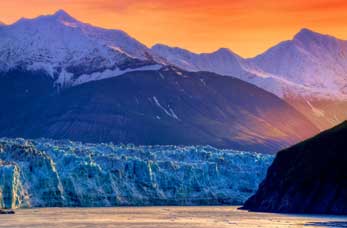 What to pack
Alaska is not a beach destination. Alaska experiences unpredictable weather. At sea, the weather is likely to be cool and rainy, whereas on land it may be mild and sunny. During the day, it is recommended that you wear a light jumper or coat to keep the chills at bay, even if you stay on the ship. Although the temperature can be cold in Alaska, don't be fooled – the sun's rays are strong in Alaska so it is essential to pack sunscreen to avoid sun damage. You may also need to pack the essentials, such as toiletries, money passports and clothes, but you may also need hiking boots, a backpack, a camera and binoculars to aid you with your excursions.
Activities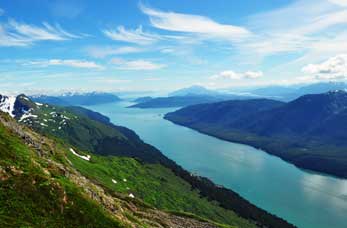 Cruises have a vast array of activities for you partake in. With a huge range of restaurants and entertainment on each ship, you will never find yourself bored. From bars to clubs to boutiques to spas, the myriad of activities is endless on a cruise ship. In addition, if you want to relax, you can just lounge around the pool and take in Alaska's spectacular scenery, or you could workout in the gym.
Excursions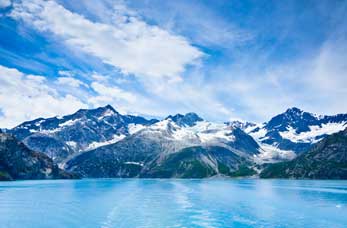 There are plenty of excursions to choose from when on an Alaskan cruise, as there is a lot to see. As the port calls are only a few hours, you will need to plan what you want to do and see. You will receive a list of excursions once you book, but keep your eye out on the port town's website to see if there are any extra excursions you can take part in; these may be a little less expensive. The natural beauty of Alaska and its magnificent scenery will be sure to make your cruise a holiday you will cherish forever.
What do you think of this blog? Are you planning on a cruise to Alaska?