Discover cruise holiday destinations that the whole family will love…
Be honest – when you think of travelling via cruise, what do you immediately imagine? A romantic meal for two? Relaxing on deck with a cocktail in hand? Lots of exciting youth clubs and educational activities for children? The last thought might not immediately spring to mind, but there's plenty of reasons why cruises can be the perfect opportunity for young families to experience something new together. With lots of on-board activities, and plenty of wonderful international destinations, there are hundreds of reasons to pack your bags and embark on a cruise. And here are our top 9 locations for Summer 2015.
Gran Canaria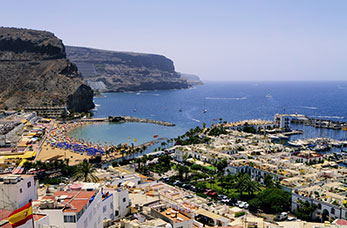 World-famous for its iconic volcanic sands and legendary hospitality, Gran Canaria is a wonderul location for young families. This is the type of holiday where you can do as much or as little as you like. If you fancy snorkeling, or simply relaxing and enjoying the soothing Sahara breeze, there is something to suit everyone in Gran Canaria – particularly for those traveling with children. If you would prefer something more low-key, then travel to the South for fabulous greenery and plenty of local bars and restaurants. Neighbourhoods like San Agustin and Meloneras offer an unforgettable selection of relaxed beaches, warm hospitality, and quiet evening nightlife. The best part of all is that a Canary Island cruise will take you all around this wonderful region – including Lanzarote, Fuerteventura, and La Palma.
Alaska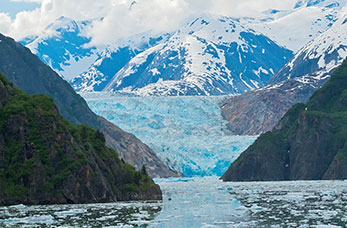 Although it may seem like an unconventional choice, Alaskan cruises are a magical treat for inquisitive minds and adventurous characters. With adrenaline-pumping activities like kayaking, mountain hiking, and plenty of opportunities for animal watching – cruises to Alaska promise to keep your children entertained. Whether you're travelling with young children, or teenagers, many Alaskan cruise ships come with their own youth-focussed itineraries. These itineraries are often delivered by Alaskan nature specialists – who know and love everything to do with this stunning part of the world. But if you think this sounds like school, think again. With endless activities to experience whales, bears, and eagles in their natural habitat, these activities are always entertaining.And what's better, the calm and narrow water passages of Alaska are ideal for first-time cruisers. You won't need to worry about sea sickness or overly choppy waters – something which can be distressing for little ones.
St Lucia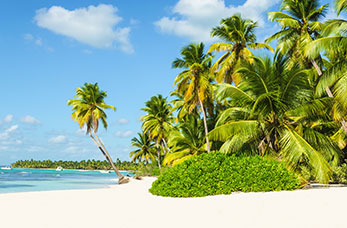 Caribbean cruises are amongst some of the most popular voyages in the world – and it's not difficult to see why. These legendary trips offer a perfect compromise between action-packed activities on-board, and the opportunity to stroll the tranquil sands of the Caribbean. St Lucia, for example, is a tropical paradise of exotic animals, quaint fishing villages, and endless inviting beaches. There is no limit to what families can experience here – whether you'd prefer to visit the dramatic volcano of La Soufriere or simply wander around the island's many botanical gardens. You can also experience zip lining, if you're feeling adventurous, and snorkeling – one of Saint Lucia's many popular outdoor activities. Saint Lucia is diverse. It's beautiful. But more than anything else – it's bound to keep everyone happy on your cruise abroad.
Florida
There are some cruise destinations that were made for children – or just the young at heart – and the most obvious contender is Florida. Whether you're in the mood for knuckle-biting roller coasters, or bouncing along on the airboats of the Florida Keys, there are thousands of reasons to visit this fantastic US state – especially if you're travelling with children. Once you reach your beautiful destination, you are free to experience all of the attractions that Orlando has to offer – such as:
All 6 Disney Parks
Busch Gardens (Tampa Bay)
Universal Studios; Islands of Adventure
Seaworld & Aquatica
Discovery Cove
Wet & Wild
So what are you waiting for?
Galapagos Islands
Children are naturally curious, and they nearly always have a passion for exploring and experiencing new things at an early age. This is why cruise trips to the Galapagos Islands can be life-changing voyage for young families. Educational, insightful, and breathtakingly stunning, the Galapagos Islands offer a treasure trove of natural beauty and wildlife. Children can see first-hand a number of fascinating animals in their natural environment – such as seals and iguanas – and learn the importance of conservation. But if you would prefer to stay on-deck, and enjoy the luxurious amenities of travelling by cruise, there will be plenty of youth clubs to the little ones occupied in the mean time. After all, it is your holiday too.
Amalfi Coast
Not every family who travels on a cruise is looking for action-packed adventure. And that's perfectly acceptable. If you're drawn to the thought of warm sand between your toes, and aimlessly wandering the quaint side streets of Italy, then you might just love the Amalfi coast. This is the perfect destination to take children. Italian hospitality is known across the world, and there are plenty of restaurants and hotels that will cater specifically to young families. The Amalfi Coast offers a number of gentle morning and afternoon activities – from strolling around the Villa Cimbrone Gardens, to dining in numerous family-friendly restaurants across the Le Vigne di Raito. If you fancy stretching your legs and soaking up some sun, you can always experience a once-in-a-lifetime boat excursion along this beautiful coastline.This really is the perfect location for families that like to take things easy.
Rome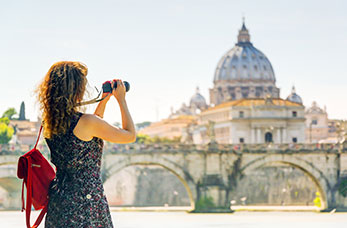 Sticking with the Italian theme, another popular cruising destination for young families is Rome. We know that young families can sometimes be put off by busy tourist hotspots and seemingly endless queuing. But bear with us. Despite many popular misunderstandings, Rome is actually a wonderful destination for families that want to absorb traditional Mediterranean culture and learn some history. All of Rome's major attractions – like the Vatican and Colosseum – can be booked ahead of time. So you won't need to waste time entertaining children in any long queues. Furthermore, there's lots of fun sites and attractions to occupy the little ones. Rome has a stunning zoo (Bioparco di Roma), which offers a wonderful opportunity to escape the heat and let children relax. The beautiful Villa Borghese, located close-by, is also a lovely place to have a picnic and absorb this city's peaceful outdoor culture.
Milos
Located in the South of the Aegean Sea, this mesmerising island is a haven for young families who want to explore off the beaten track. Sarakiniko, for example, offers a resembles a remarkable lunar landscape and is the perfect chance to escape the heat and take a dip. And when you aren'nt reclining by the beach, families can stroll into the Old Town and sample delicious gelato and traditional Greek cuisine. Distinctly relaxed and family-orientated, Milos is a historic and beautiful location for young people and their loved ones. It is a popular cruise route – located close to Santorini – and is often described as the worst-kept secret in Greece. Need more convincing? Milos is where mainland Greeks travel to with their families during the height of summer.
New Zealand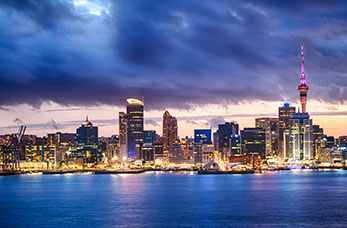 Despite there being over 11,000 miles between England and New Zealand, these cruise trips are exceptionally popular with young families who want to experience some luxurious travel and adventure. Nearly all the major cruise liners offer trips to this unique part of the world – like Princess Cruises and Royal Caribbean International – so you are guaranteed plenty of on-board entertainment. For example, Youth Centres and Teen Lounges are widely available – making those long voyages exciting for everyone involved. There are also edutainment centres that promise to make learning fun and relevant to your chosen destination. And once you arrive, whether it's in the Bay of Islands or Auckland, there is simply so much to see and do in New Zealand. Take advantage of the wonderful outdoor activities and experience this country's unique cultural heritage. You won't be disappointed.
Cruises for Kids
No matter which part of the world you're travelling to, a cruise can be an unforgettable experience that will provide memories to last a lifetime. But many parents can feel apprehensive about taking their children on a cruise. It's not uncommon for families to worry there won't be enough on-board entertainment. Or that children will get bored on long voyages. However, there are a number of wonderful destinations that can be perfect for families – all of which can be accessed through the leading cruise liners. The majority of these liners provide a number of onboard facilities specifically for young people, such as:
Youth clubs
Teenage clubs
Child-minding services
Day-out options
That means that everyone can enjoy their cruise abroad – whether it's in the Caribbean or Western Mediterranean. So what do you have to lose? Get in touch with one of our friendly cruise specialists today if you want to find the perfect family trip today.