These seven travel blogs will help you plan the perfect trip on your cruise holiday to the USA…
Cruising around the USA can be one of the best ways to explore the American homeland in style. But to ensure you make the most out of the ports your cruise docks at, you need to take in all the best local sights. Whether you're hoping to embark on some cruise excursions, or fancy exploring the American ports yourself, you need to know exactly what you want to see when you're there. Traditionally, this was achieved by consulting travel books and magazines. However, with the popularity of blogging soaring, it's now a good idea to check online to see what you can find. You may just be pleasantly surprised!
Our first blog is the Discover America blog. On this you'll find an array of articles that will both inspire and entertain – perfect for a bit of pre-cruise reading. What's great about Discover America is the variety of US locations covered. Whether you're cruising to Florida or San Francisco, there will be content on there that will help you make the most of your break. And it doesn't stop there. A lot of the blogs even come with videos too, meaning you can get an even closer look at what these destinations really are all about.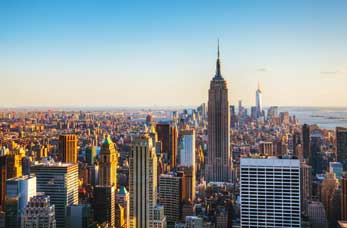 TripStates is a brilliant choice for those wanting to find out about individual states. At the top of their homepage you'll find an interactive map of North America, and from here you can select a individual state. You'll then be redirected to a wealth of blogs all about your chosen destination. There's coverage of various sites to see and tips and tricks to make the most out of your time wherever it is you dock. There's also videos on this website too, so be sure to check them out for some more US inspiration!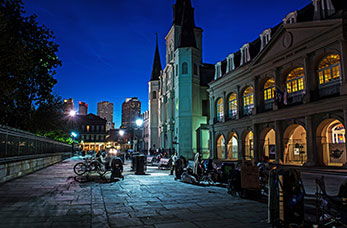 If your cruise is heading to the southern regions of America, then This Is My South is the perfect blog for you to take a look at! There's a drop down menu filled with the main cities and states in this part of the country, and there's even some handy first time guides if you're new to the states you're visiting. Another great option to explore if you're only staying in these states for a short while are the weekend guides. They help you to capture the essence of these states in a short space of time, so you could find something amazing to revolutionise your break here.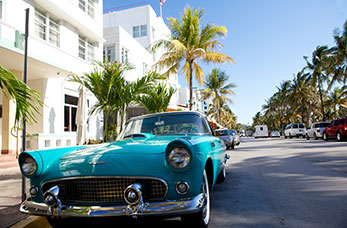 One of the most popular travel guides you'll find online is Lonely Planet. As well as publishing books and hosting a brilliant YouTube channel, Lonely Planet are travel guide enthusiasts that have an adoration not just for America, but for the world. However, their USA selection really is something special. The first page introduces readers to everything about America. The further you scroll down, the more information you'll find. There's pages dedicated to certain states in the country, as well as key sights, tours and even pieces filled with hints and tips to making the most out of your American escape. Of course, their travel guides are also available to purchase from here if you're after information that you can take on holiday with you.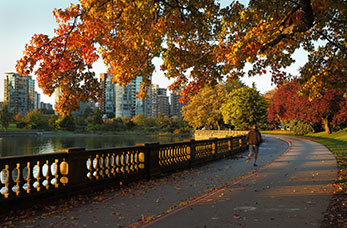 Although Trek America is a website dedicated to exploring some of the most famous stateside hikes, it also has a brilliant blog filled with all things Americana. Another way to access their great content if you're not able to visit their website all the time is by following them on Twitter. By doing this you will be able to access their blogs easily from your mobile devices no matter where you are. Whatever is is you choose to do, you won't be disappointed with Trek America.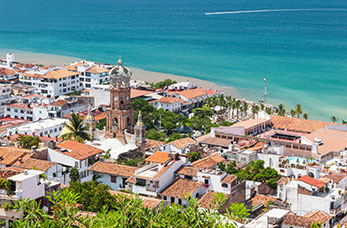 Our final entry in our American travel blogs list comes from Journey Latin America. We particularly like the fact that this blog explores the likes of Mexico, Brazil, Cuba and much more. If you dock at any ports in this area on your cruising adventure, you should definitely make some time to check out this blog. Clicking on destinations will unlock places to visit, things to do, a fact file, photos and videos and much more. It's the wealth of information available about Latin America on this website that makes it such a great blog to read through.
Cruising to America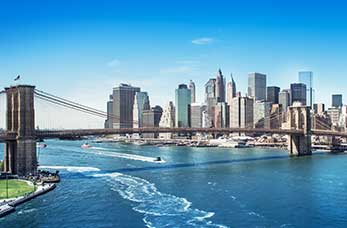 One of the best ways to see this wondrous country is by going on a cruise. America is a large and vast part of the world, and each state can actually feel more like its own country. Climate differs greatly depending on where you are in America, so always keep this in mind if you're heading out on a cruise to this part of the world. If you think you'd be interested in a cruise to America, then why not see what we have available on our website? Once you've found the perfect US cruise for you, make sure you explore the blogs above and get some hints and tips to make your next cruising break perfect.
Call us on 0800 408 0757 to find out more about the great deals we have. We're also ready to answer any questions or queries you might have too, so don't miss out!