Taking time out to travel is no longer just for students… Gap Months are for anyone and everyone!
Some say that Gap Month's are the new Gap Year, with more and more people taking time out of their busy work and life schedules to make some time to travel and have memorable life experiences.  Whilst taking a year out But how can you make the most of 30 days of freedom and see as much as the world, but without spending a small fortune doing so? Well, we're going to go ahead and let you in on our not-so-secret secret. You can travel the world in a month from just £64 per night with food, flights, entertainment and accommodation included. A cruise holiday is the answer! Here's five of our favourite and best-value cruises for a gap month in 2016.
New York, Hawaii, Samoa, New Zealand and Sydney (31 nights  – P&O Aurora) from £1999 per person
This cruise ticks off some of the biggest bucket list destinations including New York, Hawaii and Australia. Plus as one of our Smart Packages, it includes a 3 night stay in New York and a 3 night stay in Sydney, giving you more time to explore and experience these two amazing cities. Starting your cruise in New York you can spend some serious time discovering the city and all that it has to offer including art, famous landmarks and foodie delights. After all the hustle and bustle of this lively city, you'll be happy to hear Hawaii is next on the itinerary. Picturesque beaches with white, talcum-soft sand and swaying palm trees make this destination feel more like a dream than reality. Here's you'll get the chance to pursue well-deserved relax time or some exciting outdoor pursuits including zip lining and jungle doors to discover volcanoes, caves and wildlife. If there's one destination to tempt you to leave beauty of Hawaii behind, then it's New Zealand! As well as getting to see the Bay of Islands you'll also cruise Doubtful Sound and Milford Sound. Last on your stop is Sydney and this city is filled with things to see and do. Test your head for heights by taking a guided walk over the Harbour bridge – the view over the harbour and Opera House is well worth it. There's also a vibrant night life in Sydney so you'll discover plenty of great bars and clubs too!
South Africa and Namibia (24 nights – P&O Aurora) from £1,699 per person
If you love wildlife, then this cruise package presents an amazing opportunity for you. You'll start off by flying out to Cape Town where you'll have a 5 night hotel stay, giving you plenty of time to explore the stunning Table Mountain National Park including taking a cable car ride to the top for amazing views all-around. There's also plenty of excursions on offer here including the chance to go shark diving! Eleven different species of shark can be found off the coast of Cape Town including the Great White Shark, if you fancy yourself as a bit of an adrenaline junkie then this is an opportunity not to be missed! However, let's not forget the Big 5.  Safaris are perhaps the main highlight of any visit to South Africa. Where else can you get the chance to see incredible animals like Lions, Leopards, Cape Buffalo, Rhinos and African Elephants? As well as the Big 5 there's also Giraffes, Cheetahs and Hippos too! After your time in Cape Town, you'll set sail for Walvis Bay which is an exceptionally unusual and fascinating place. There's a man-made Bird Island which is the centre of the guano industry, Dune 7 which is a towering sand dune and of course the musical rocks in the Moon Mountains. After Walvis Bay, you're headed to the Canary Islands for a relaxing break – which you might find you'll savour even more after all that exploring, before beginning your voyage to Southampton in the UK. Cruising back has its perks too! There's no limit on baggage allowance so you can pick up a few souvenirs along your cruise to remember your travels by!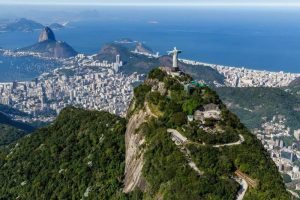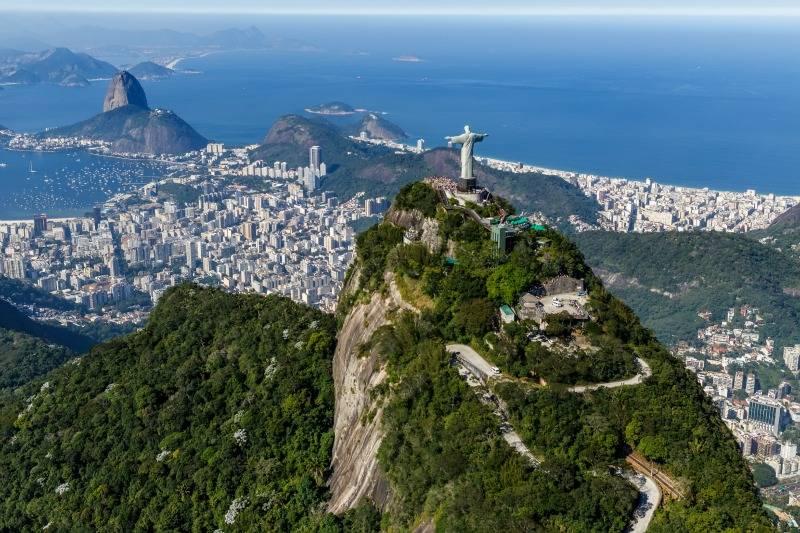 Rio De Janeiro, Cape Horn and Santiago (19 nights – P&O Arcadia) from £2,299 per person
Discover some of the best sites in Central America including Christ the Redeemer in Rio, the striking cliffs of Cape Horn and the mesmerising cityscape of Santiago. Your itinerary will begin with an exciting 2 night stay in Rio De Janeiro, giving you plenty of time to explore this lively city. Take some time to relax on the 4km stretch of Copacabana beach (you are on holiday after all!) before embarking on a trip to see Christ the Redeemer or Cristo Redentor as it's officially known here. You can reach the statue by the red narrow-gauge train which departs every 30 minutes from the cog station. Your next port of call from Rio is Montevideo, the capital of Uruguay. There's a great beach-front community here which is somewhat reminiscent of Miami or Copacabana. There's lots of great live music venues and theatres in Montevideo so if you have the opportunity, pull up a seat and embrace the cultural vibes. The next few parts of your cruise will take you through some amazing vistas so you may want to find out from a member of the cruise ship team what time is best to be up on deck (even if it does involve an early start). You'll be cruising around Cape Horn, through the Beagle Channel and along the Magellan Straits. We'd recommend bringing a pair of binoculars too, you never know when there may be some amazing wildlife to spot in the distance including sea lions and penguins. The views start to change dramatically for the next part of your voyage as you cruise past glaciers including Amalia glacier and Pio X glacier. Your trip will be rounded off with a three night stay in the beautiful city of Santiago. The city sits in a valley, surrounded by the snow-capped Andes and Chilean coastal range and the beauty of this city doesn't stop there. Each neighbourhood has its own distinct flavour and tone from the grand architecture of the centro to the lively night time haunts of Barrios Brasil. On your visit to the city, make sure to visit Parque Metropolitano for amazing, sweeping views over Santiago.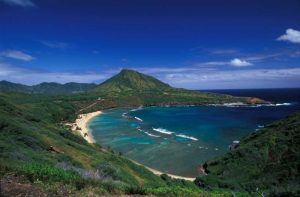 Hawaii, Alaska and Seattle (14 nights – Celebrity Solstice) from £1,999 per person
Okay, okay – so whilst these 14 nights might be a few weeks short of a month, what you'll see during these two weeks will more than make up for it. Plus if you still decide to take a whole month off, you'll have plenty of time to do that DIY job that's been on the back-burner since forever! Some people consider this cruise package the 'Fire and Ice' tour because it combines the vastly different landscapes of Hawaii and Alaska. You'll begin your itinerary with a 5 night stay in Hawaii, giving you the chance to experience the best that this fantastic destination has to offer. Whether you want to zipline across the jungle canopy, explore caves or visit volcanoes – you can do all that and more right here. That's even before we begin to touch on the fascinating Polynesian heritage including hula dancers, fire dancers and the traditional luau feasts. You can take this opportunity in Hawaii to enjoy the beaches, soak up the sun and indulge in some relaxation before embarking on your voyage to Alaska which has lots of exciting sights in store for you. Ports of call in the Alaskan leg of your journey include Ketchikan, Tracey Arm Fjord, Juneau and Skagway. These beautiful cruise ports present you with a wealth of excursions and ways for you to enjoy the incredible nature around you including whale-spotting tours, kayaking expeditions and sea plane flights over the frozen landscape.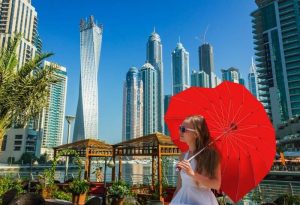 Dubai, India, Sri Lanka and the Maldives (23 nights – Costa neoRiviera)  from £1,729 per person
This incredible cruise will take you on a fantastical journey to some of the most coveted Bucket List destinations in the world. Starting your trip in Dubai, you'll immediately experience the 'wow' factor of this itinerary. There's fast cars, designer labels, opulent hotels and restaurants and an almost infectious sense of aspiration. This cruise package includes a one night stay in the city so choose somewhere fabulous to dine like the Jumeirah Al Malhara which features a stunning floor-to-ceiling aquarium which could keep you transfixed for hours! The next big stop on your itinerary is Mumbai. You'll have a stopover in this port too which means plenty of time to explore this city which thrums with life. Visit points of interest like the Gateway of India or the Chhatrapati Shivaji Terminus which is a historic railway station and UNESCO World Heritage site. Even today the terminus is still in action and it serves as the headquarters for the Central Railways (one of the largest of 16 zones of Indian Railways). After departing Mumbai you'll head to Cochin, Colombo and the Maldives – which will serve as a luxurious relaxing break in the midst of visiting some of the most wonderfully chaotic cities in the Indian Ocean. The next stop after Male in the Maldives is Goa, where you'll cruise into the port of Mormugao. Nearby to the port you'll be able to explore a multitude of beaches including 'Grandmother's Hole Beach', interestingly named after a nearby cave. There's also an archaeological museum where you can see interesting artefacts related to Goa. Lastly, it's time to head back to Dubai where you'll have another one night stay. With your extra time why not take a desert 4×4 safari or watch a display showing the tradition of hawk-hunting in the region?
Well, that finishes off our top choices for gap month cruises. There's plenty more to choose from though, why not take a look on our website under the World Cruises section? Do you have plans to take some time out to travel? Let us know where you're hoping to go in the comments below! If you've already spent some time travelling, why not share your tips for long-term travel in the comments below to help our other readers?