The next-generation class of cruise ship from MSC cruise line, Meraviglia, will be host to an industry-first entertainment collaboration with Cirque du Soleil.
Despite the fact that MSC Meraviglia won't be launching until 2017, there's certainly a lot of excitement around this next-generation cruise ship. The latest in the string of announcements surrounding the Meraviglia is an exciting industry-first partnership with the prestigious Cirque du Soleil who will be creating new live entertainment shows on the ship.
The Cirque du Soleil shows will take place 6 nights a week during sailings, with two performances a night, giving guests plenty of chances to see these spectacular performances. The shows will take place in the purpose built Aft Lounges on the Meraviglia which cover 1,000sq metres, are kitted out with the latest audio-visual technology. These specially designed spaces have been developed at a cost of €20 million! The lounges feature a 450-seat theatre along with a restaurant area for up to 200 people where guests can enjoy dinner and drinks before watching the big show.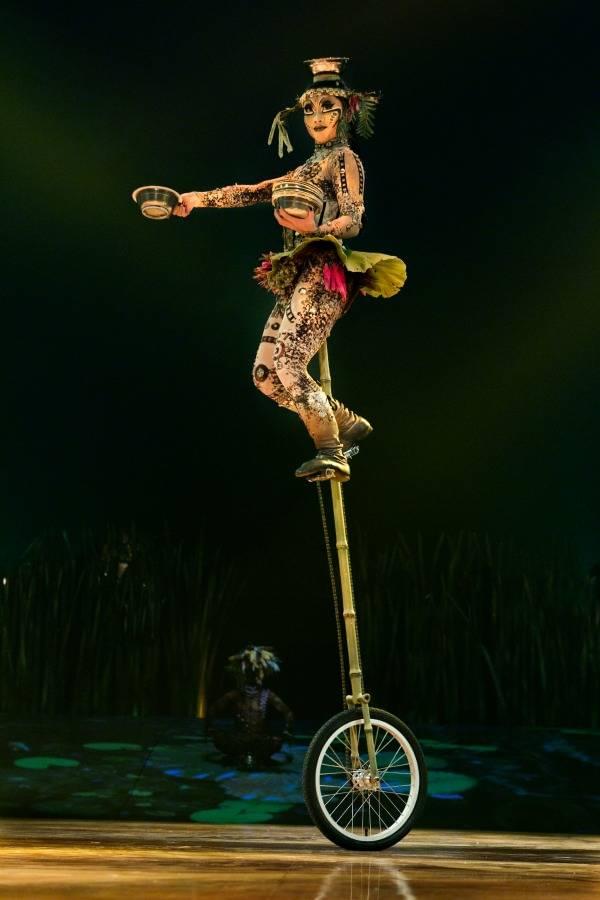 MSC Cruises has four Meraviglia project ships in the pipeline with the first – MSC Meraviglia – currently under construction at the STX shipyard in Saint Nazaire, France. The 4,500-guest, 167,600GRT ship will set sail on its inaugural season in the Western Mediterranean from June 2017, and will be the first to have three homeports: Genoa, Marseille and Barcelona. Further Meraviglia project ships are scheduled for delivery in 2019, 2020 and 2022.
Pierfrancesco Vago, Executive Chairman of MSC Cruises declared: "MSC Cruises is a company built on innovation, from the unique ships we design and build to the on-board experiences we conceive and create.
"Together with Cirque du Soleil are now designing a totally new, live entertainment experience for our guests. It's this commitment to innovation, and the vision and creativity that only a family-owned company can apply, that make MSC Cruises so distinct".
Yasmine Khalil, President 45 DEGREES, Cirque du Soleil's Special Projects Company, commented: "We have found in MSC a long-term partner with a clear vision about trends in the cruising industry and a strong desire to be the leader by taking entertainment on board to a whole new level.  For Cirque du Soleil, this is what inspires us and provides us with a great creative challenge that we require for each new relationship and project that we embark on".
The partnership with Cirque du Soleil was unveiled aboard MSC Fantasia in Barcelona, Spain during "All Stars of the Sea" – the annual MSC Cruises travel-trade gathering to celebrate and reward the Company's top performing partners – in front of an audience of 1,800 travel agents.
MSC Meraviglia's inaugural Mediterranean cruise season are already on sale on Cruise Nation. Use our Advanced Search feature and search for the MSC Meraviglia sailings in June 2017.