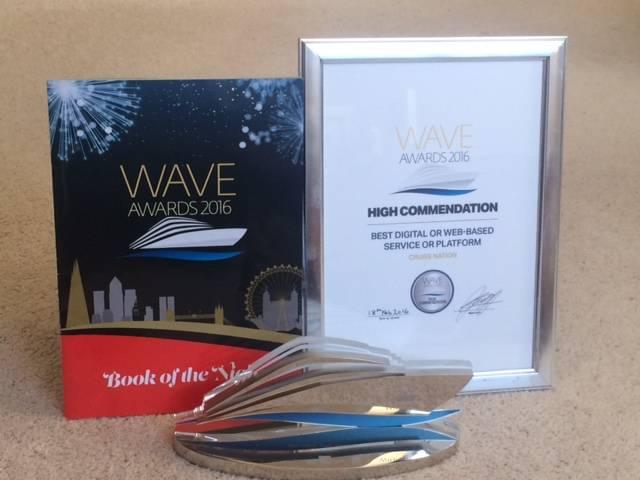 The Wave Awards 2016
23rd February 2016
Find out how Cruise Nation got on at the Wave Awards 2016!
Last week we sent our Business and Commercial Director, Andrea Kendall on a trip to London to attend the glamourous Wave Awards which celebrates achievements in the cruise industry. Held on the 18th February at the Royal Garden Hotel in Kensington, the Wave Awards was attended by cruise lines, tour operators, travel writers and travel bloggers who all dressed to impress at the sophisticated ceremony.
With an astounding 29 awards to give out, the evening began at 7pm with the first award winner being announced at around 10pm – it was a long night but most definitely worth it!
The …