Thinking of booking a cruise holiday in the Far East? Here's what you've got to look forward to…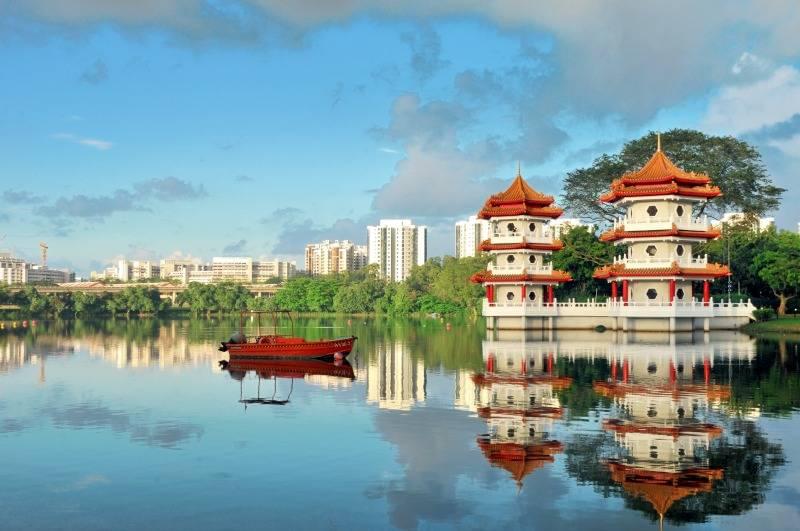 Singapore is a city of contrasts. In one direction there's towering, futuristic skyscrapers, in the other there's enchanting gardens and traditional temples. Make time for a visit to Singapore Zoo, it's one of the biggest in the world and its 70 acres provides habitats for over 3,500 mammals, reptiles and birds.  Head to Sri Mariamman Temple to appreciate the oldest Hindu temple in Singapore, it's colours and ornate exterior are sure to impress. To get a real sense of Chinese culture then be sure to visit Chinatown. Located next to the Central Business District, Chinatown is two square kilometres of traditional Chinese life. There's craft stalls, street food, temples and restaurants all of which combined give you a real sense of place. Perhaps most surprising to find amongst the urban sprawl of Singapore, is the Macritchie Reservoir Park. The park is a series of lakes and suspension bridges offering superb views and a welcome escape from the bustle of the city.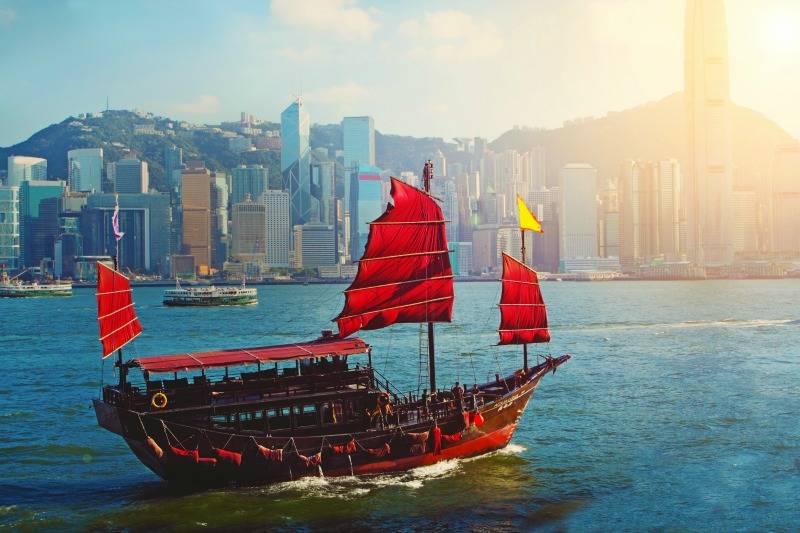 Hong Kong
Situated on the Southern coast of China, Hong Kong is known for it's city skyline and impressive modern architecture. Whether it's the Tsing Ma Bridge, the longest suspension bridge in the world that carries both rail and road traffic, or the Two International Finance Centre which is a city landmark, there's an unsurprising number of buildings to admire for their sheer scale and design. In addition to the architecture, there are some chances to see some unusual sights in Hong Kong, take for example the Goldfish Market where you can browse amongst bags of small, colourful live fish just as casually as you'd shop for your weekly pint of milk from your corner shop. Or if sportswear is something you need to stock up on then a visit to Sneakers Street will put you in good stead with its impressive choice of trainers in almost any design you can think of.  If you can bear to tear yourself away from the eclectic shopping scene (which also boasts some great designer shopping opportunities) then a chance to visit traditional Chinese temples or discover the living culture through Chinese Opera, Feng Shui, Tai Chi and Wishing Trees are all unmissable opportunities.  If you're planning to extend your cruise holiday with a pre or post cruise stay in Hong Kong, make sure not to miss the Symphony of Lights which is the 'World's Largest Permanent Light and Sound Show' as noted by the Guinness World Records. The show lights up over 40 buildings along both side of the Victoria Harbour once night falls. It's a breathtaking display… and it's free to watch too!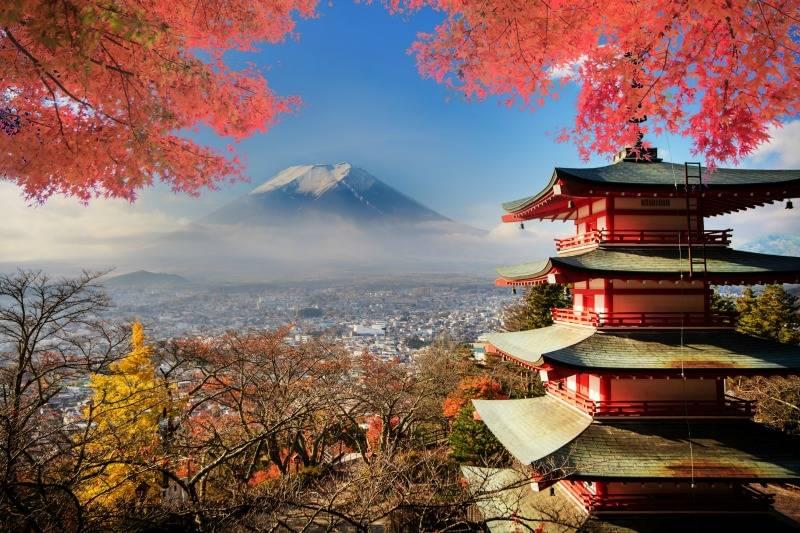 Tokyo is the capital of Japan and the world's most populated metropolitan area, so as you can imagine there's a definite bustle of fast-paced city life here. As a destination Tokyo is frequently topping lists from Trip Advisor's 'Best Overall Experience' (also ranking first for "Helpfulness of locals", "Nightlife", "Shopping", "Local public transportation" and "Cleanliness of streets") to also being number one in the Safe Cities Index. There's never been a better time to visit this remarkable city.  From incredible Michelin-star dining experiences (it has more Michelin star restaurants than any other city in the world) and hip rooftop bars to some of the most jaw-dropping themed restaurants you'll ever dine in; Tokyo is definitely a city that will make you embrace your inner foodie. Whether the Cat Cafe or Robot Restaurant appeals to your inquisitive nature, you won't be disappointed by the chance to stroke a fluffy feline while you sip coffee or watch a lively show with dancers suited and booted in metallic costumes as you tuck into your meal. It's not just these novelty experiences that are on offer in Hong Kong, there's a utopia of cultural differences to explore. Maybe you've always wanted to watch a sumo wrestling match in real life? Or perhaps learning the art of making tea in a traditional Japanese tea ceremony sounds intriguing? Those with a love of the arts certainly won't want to miss the chance to attend a Kabuki theatre show where singing, dancing, miming and elaborate costumes and makeup are combined in a form of unique Japanese theatre. If nature is your thing, don't let the size of this city fool you into thinking that green spaces are few and far between in this concrete jungle, there are 15 listed parks including Kasai Rinkai which aims to recreate a natural seashore environment, and if you're planning to add a pre or post cruise stay in Tokyo with one of our Smart Packages, then consider taking the 2 hour train journey to Mount Fuji. Whilst you can see the mountain on clear days from certain vantage points around the city, nothing compares to seeing the highest mountain in Japan up close!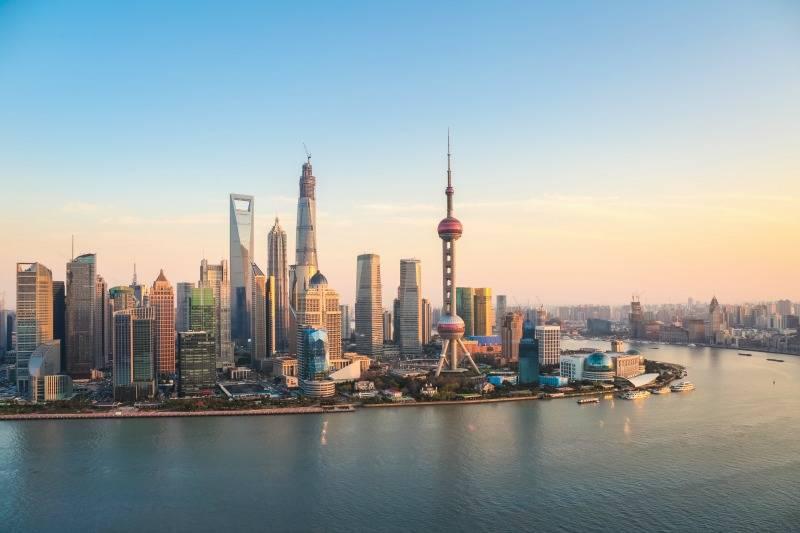 Situated on the estuary of the Yangtze River, Shanghai is one of the most influential cities for economics, science and culture in Eastern China and it's quickly becoming a popular travel destination in the Far East. Much like Hong Kong, Shanghai has a distinctive cityscape featuring the outstanding architecture of the Oriental Pearl TV Tower and the World Financial Centre. Head to the Bund, which is a famous waterfront in Shanghai. The Bund features an impressive assortment of buildings with architecture including Gothic, Renaissance and Baroque, some of which reflect the Western style of architecture from the British Settlement which developed here in the late 19th century. Shanghai has a unique glamour that manages to blend both heritage and modern development and a walk along the Bund where you can get great views of the skyscrapers on one side and historic structure on the other, makes this easy to reflect upon. Visit Shanghai's Venice at Zhujiajiao. This ancient water town has a history spanning more than 1700 years and it's the most well preserved ancient town of the four that can be found in Shanghai. Explore the narrow waterways of Pearl Stream, shaded by trees and criss-crossed with bridges. A trip to the Jade Buddha Temple will enable you to appreciate some of the religious architecture of Shanghai.  Originally built in 1882 to house two jade Buddhist statues brought from Burma by a monk named Huigen, the temple was then unfortunately destroyed in the Qing Dynastry but luckily the statues were saved and they can now be seen in the temple that was rebuilt in 1928. Explore a classic Chinese garden at Yuyuan Gardens which is over 400 years old. The gardens stretch over 5 acres and feature pavillions, halls, rockeries and ponds. It's incredibly beautiful and provides a delightful change of scenery from the skyscrapers of the city.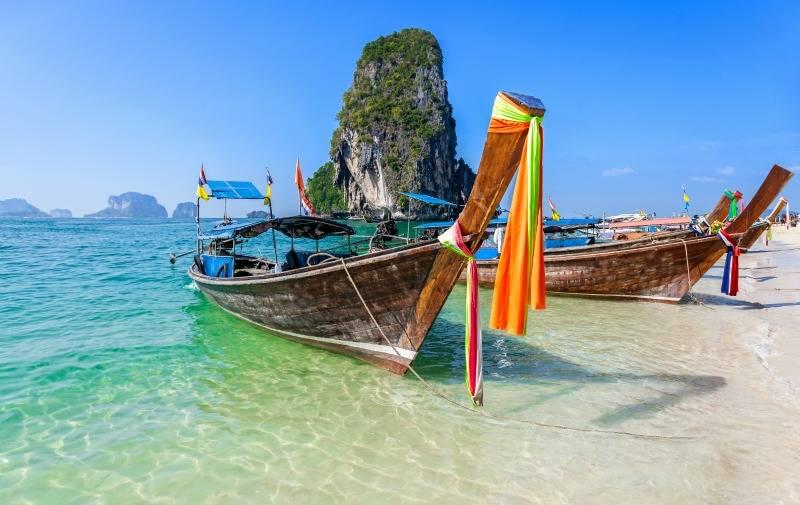 Considered to be Asia's most popular beach destination, Phuket in Thailand combines epic scenery, vibrant culture and blissful relaxation opportunities all in one location. From your cruise ship you'll be taken by tendor to Patong beach which is a resort at the heart of Phuket's shopping and night life scene. Travel 34 minutes south of Patong and you'll arrive in Chalong. Here you can view the Big Buddha which overlooks the area and can be seen from some distance away. It's a resplendent sight to spot as it sits amongst the lush green trees on the top of the Nakkerd Hills. If you have the opportunity to stay later in port in Phuket, you'll be impressed by the night life. Firstly there's Bangla Street with its pumping music and night time revellers which spill out of the neon lit bars and clubs … and then there's the Simon Cabaret, which is a simply dazzling experience. Sequins, feathers, fabulous costumes and clever choreography with glamorous girls who sing and dance… except they're not girls – they're men! On the other end of the scale from show girls, there's the chance to see Thai Boxing which is an electrifying spectacle and you'll feel the rush as you see watch these martial arts experts compete.  Of course the beach here is not to be missed! With its crystal clear water, power-soft white sand and swaying palm trees it provides an idyllic holiday experience.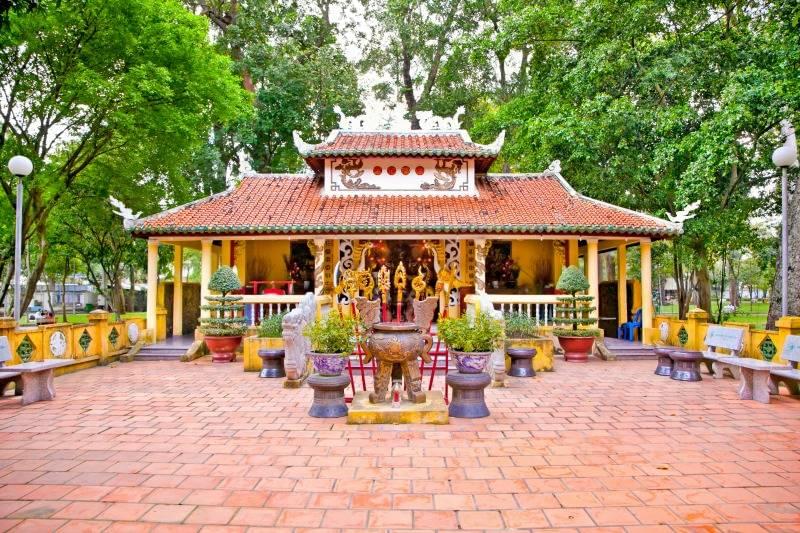 Ho Chi Minh City
Evolving from a small fishing village in the 1600's, Ho Chi Minh City is now the largest city in Vietnam. Throughout history it's come to be known by different names including Saigon, a name which many locals still use. To appreciate and understand the history of Vietnam, a visit to the War Remnants Museum is a must. For almost 100 years the Vietnamese waged war over the French colonial rule of the city and the museum hosts exhibitions and documentaries that tell the history of this fight. Signs of the war here can also be found at the Cu Chi Tunnels, an underground network that allowed the war resistance to move around the city unnoticed. There are two sites you can visit to see the tunnels; Ben Duoc and Ben Dinh. Somewhat strangely, both sites have a gun range where you can pay to fire an AK47 machine gun. Due to French era of rule in Ho Chi Minh, you can see several buildings of colonial architecture including the Saigon Notre Dame Basilica. These elegant buildings, lining wide streets and boulevards are juxtaposed against the skyscrapers and traditional Vietnamese architecture. Standing in the centre of Ho Chi Minh City is the Saigon Opera house, built in 1898 in the flamboyant style of the French Third Republic. Today it is considered a national relic and is often host to some of the city's most prestigious events.
Set sail with…
Princess cruise line: Offering the perfect balance of both modernity and elegance, Princess cruise line have some of the most immersive itineraries and on board experiences across the cruise industry. If you're a couple who are new to cruising then Princess offers a well-rounded mix of entertainment, activities, itineraries and staterooms to choose from.
Royal Caribbean cruise line: Out of the four cruise lines that frequently cruise on Far East itineraries, Royal Caribbean is the most family friendly. There's an abundance of activities and entertainment on board their ships from Broadway-style shows to climbing walls and coney-island inspired promenades with arcade games. In addition their ships have a wide variety of staterooms to suit larger groups.
Cunard cruise line: If you want to embrace the classic 'golden-era' of cruising then Cunard is the choice for you. With a focus on delivering the epitome of service standards and creating an enriching cruise experience, Cunard offers a variety of programmes such as lectures and seminars with experts from a variety of fields such as politics, sports and history – often involving specialists that can provide extra insight to the ports of call on your itinerary.
Celebrity Cruises: Celebrity cruises offer their guests modern luxury with their fleet of stylish ships which on average are the youngest at sea. Celebrity cruises are perfect for couples seeking a romantic escape that offers the best of both worlds; sophisticated relaxation and immersive travel opportunities.
Ready to take the next step and book your cruise? Take a look at the itineraries we have available on our Far East cruise deals page. Prices start from just £949 per person including flights and free stays for a week-long cruise.