MSC cruise line is changing the future of cruise holidays with its fleet of new-generation cruise ships… all eleven of them!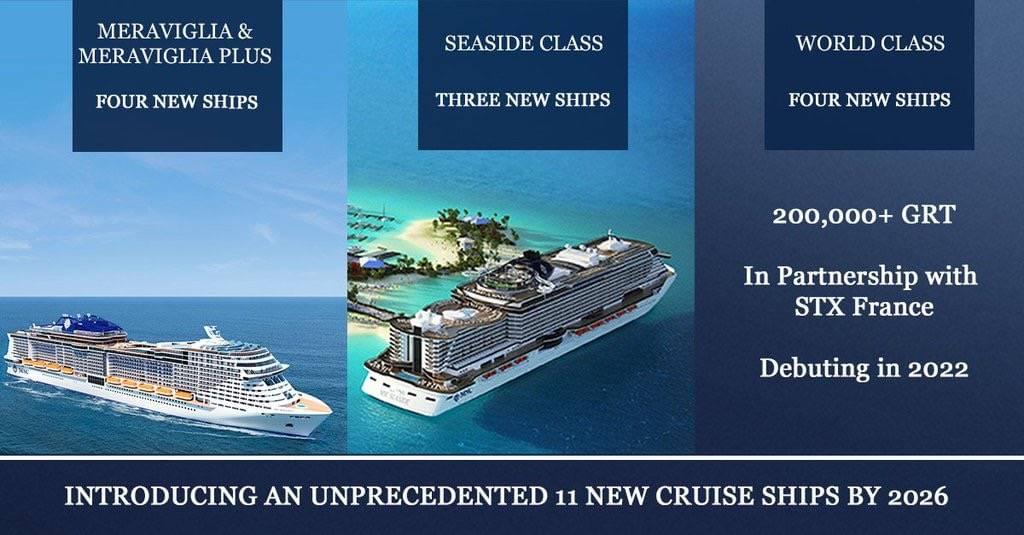 MSC have just announced that they are ordering an additional four cruise ships, bringing their current total on order up to 11! All of the ships, will be complete by 2026, making it one of the youngest fleets at sea. The new ships will span four new classes; Meraviglia and Meraviglia Plus, Seaside Class and World Class. These cruise ships are set to change the industry, delivering a beautiful, contemporary cruise experience at an affordable price.
If you're interested to find out what some of the ships might just look like, then take a look below at the renderings from the first of the new ships set for launch, the MSC Meraviglia, due for arrival in May 2017.
MSC Meraviglia
The Meraviglia (Italian for 'wonder') sets the new standard for smart ships. As well as being equipped with the latest technology, the ship will cater to the comfort of guests most primary needs, ensuring their surroundings on board are as comfortable as possible. On board, 75% off the cabins have balconies and there's 12 different dining venues, encompassing flavours and dishes from around the world. The entertainment onboard will be world-class too, featuring exclusive performances from Cirque du Soleil created especially for MSC. For fans of the MSC Yacht Club, they'll be pleased to find that this has also been enhanced with its own pool, solarium and restaurant plus expansive accommodation.
Accomodation
The MSC Meraviglia will have a wide choice of staterooms to suit a variety of guests, from those seeking something a bit more exclusive like the Yacht Club or Duplex Suites to Family Suites and intimate inside Staterooms.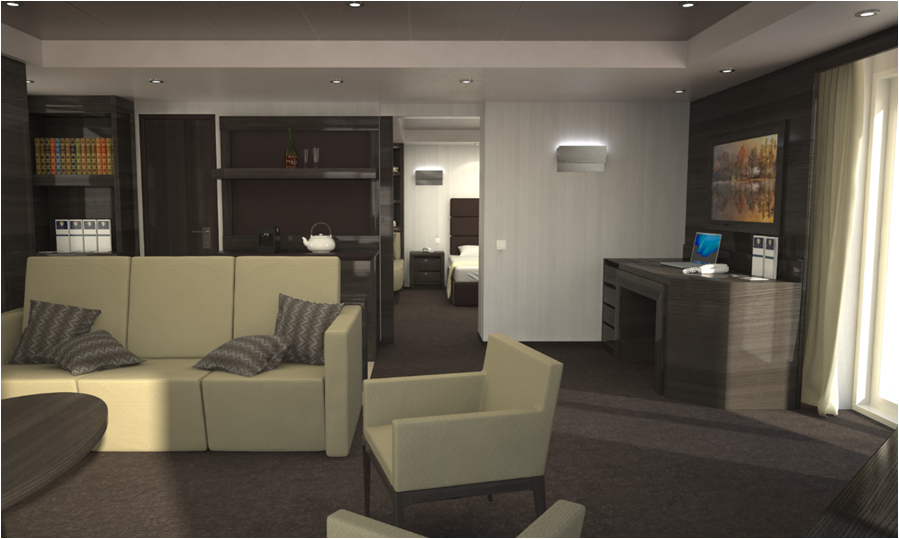 Public Spaces
The launch of the Meraviglia will also see some new, unique public spaces onboard including the Sky Screen which will be the longest LED dome at sea. The Sky Screen measures 80m x 6m above a Mediterranean-inspired courtyard. The screen will display events and vistas around the clock to animate the courtyard and promenade from above. The promenade is the longest yet on the MSC fleet, at 96 metres long it gives guests a place to stretch their legs and stop for coffee or shopping at the cafes, bistros and boutiques which run alongside it.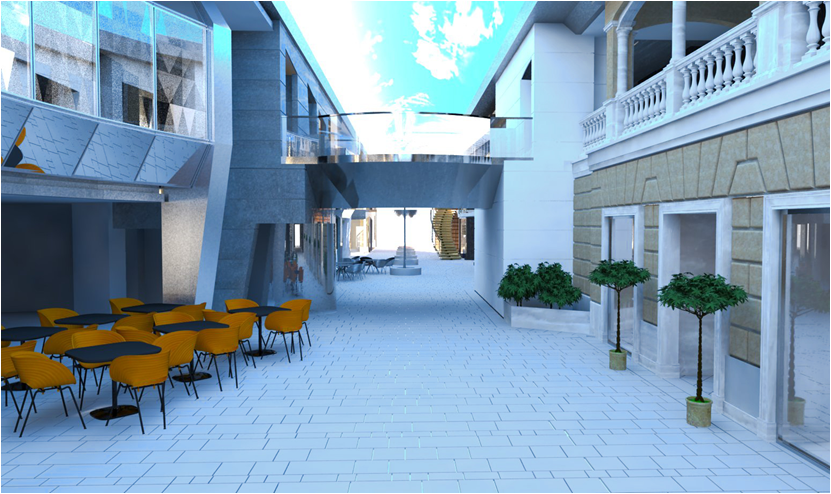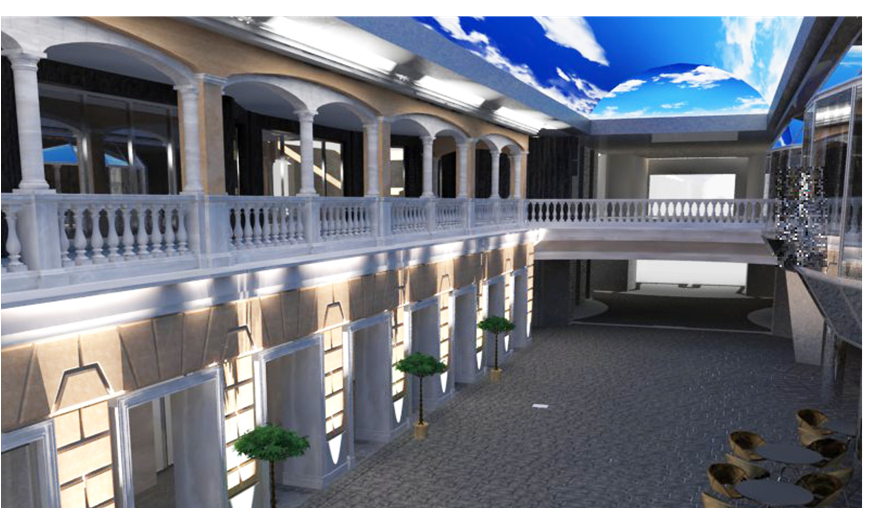 Entertainment
The entertainment onboard the Meraviglia will be taken to new heights (literally) by the famous Cirque du Soleil team. Dazzling acrobats and performers will showcase their jaw-dropping skills on the ship, strengthening MSC's position alongside other cruise line brands which are more familiar in the UK such as Royal Caribbean and P&O. Cirque du Soleil shows will feature 8 new and exclusive shows on all of the Meraviglia class ships in the purpose built dining and entertainment venues, those of which alone cost €20million to build.  In the Show Lounge come Night Club, guests can enjoy a night cap with friends or dance until their feet hurt at the contemporary-styled nightclub. The TV Studio is a new concept onboard, it's a multi-purpose space that will be used for broadcasting live games, quizzes, talent contests and other fun content ship-wide. The venue will also have a transparent radio broadcast suite, and will serve as an atmospheric comedy club, karaoke bar and venue for live music and shows. Those who are young at heart will enjoy the virtual reality Formula One racing cars which are sure to get your pulse racing! Whilst we don't like to compare one cruise line to another, some cruise-goers will see similarities between the SeaPlex from Royal Caribbean and the indoor sports court on the Meraviglia, which transforms into a disco on some evenings of your cruise.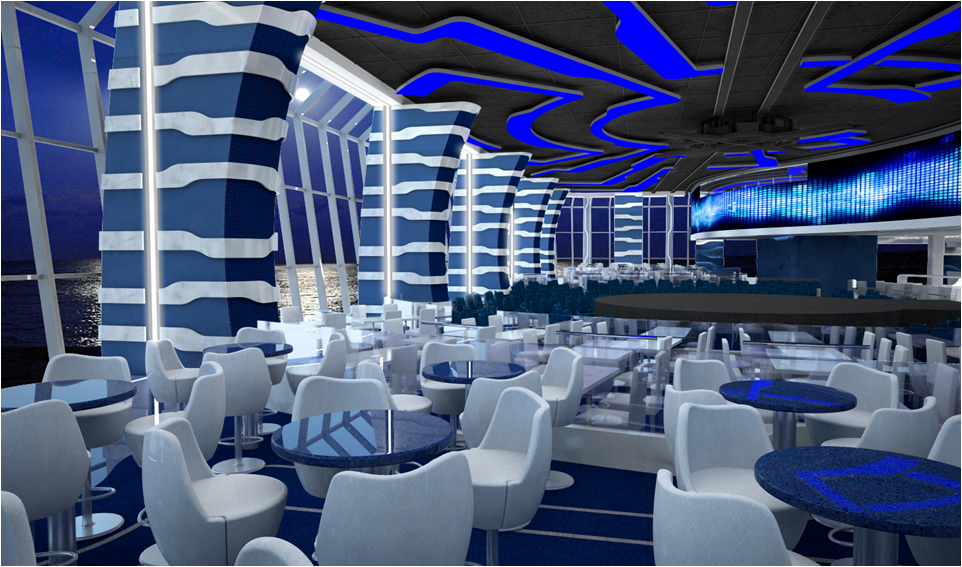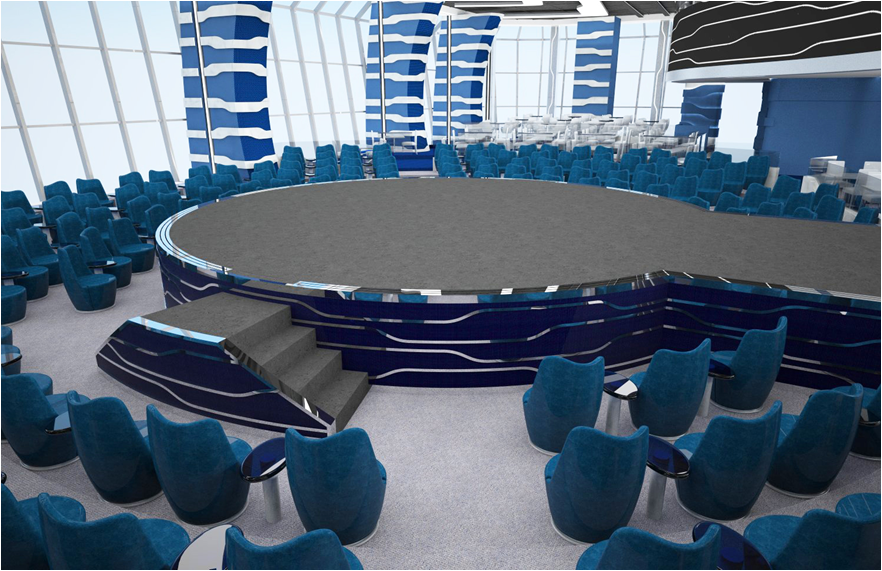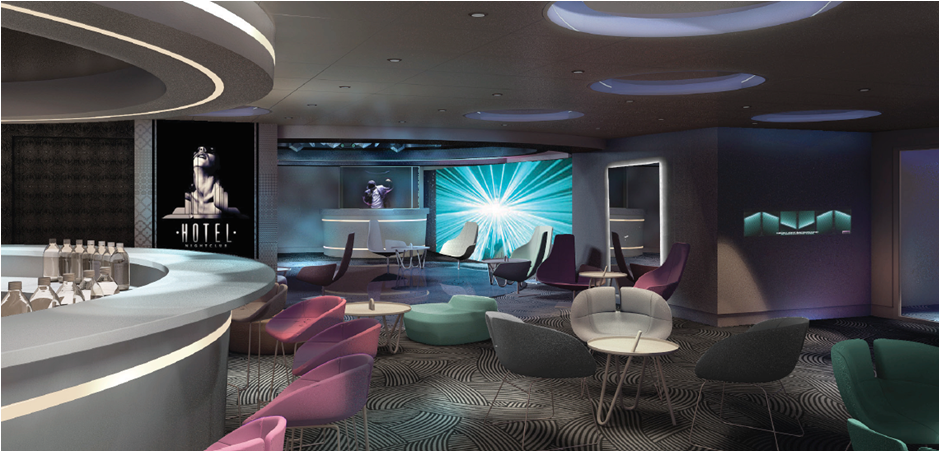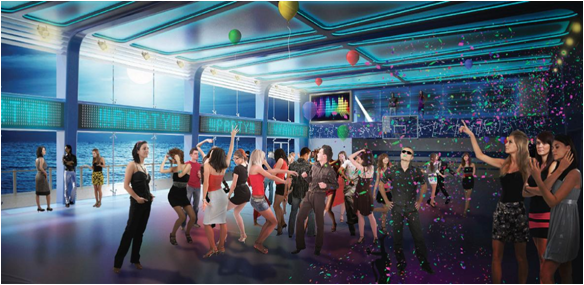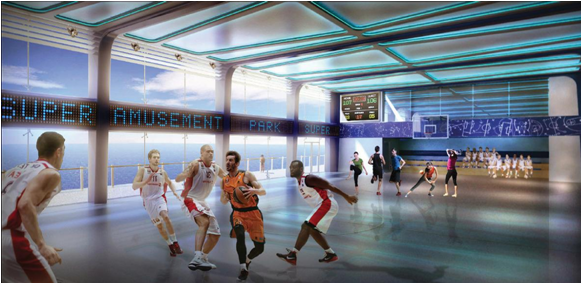 Dining
With an amazing choice of dining venues on board, guests can dine somewhere new almost every night! There's Italian inspired cuisine, contemporary steakhouses, Teppanyaki, Sushi and a buffet open 20 hours a day serving an array of Mediterranean specialities and international cuisines. The buffet will even have an ethnic corner, where cuisine from the current port of call is featured that day. Those with a sweet tooth will love the MSC collaboration with French master patissier and chocolatier, Jean-Philippe Maury who will bring his award-winning touch to the Chocolate Bar where his creations will seduce both eye and palate. Maury will also work with MSC to develop a crêperie and ice cream parlour on the promenade.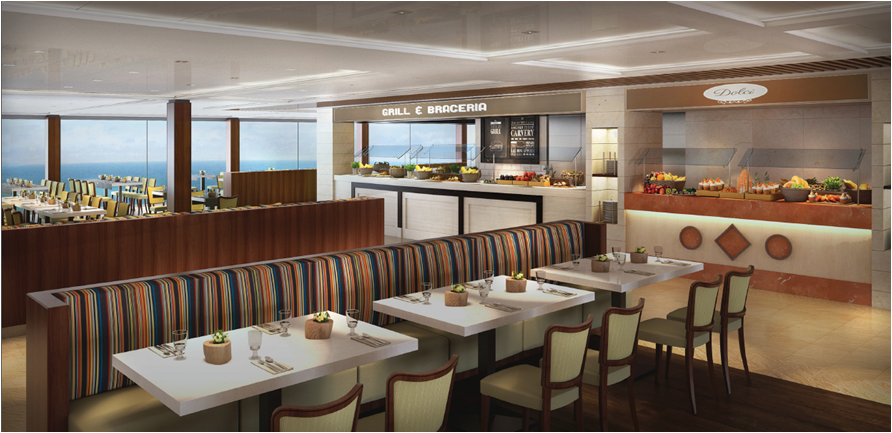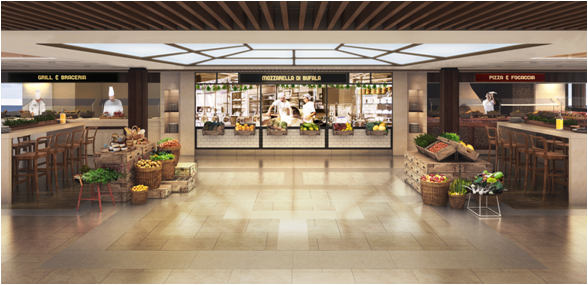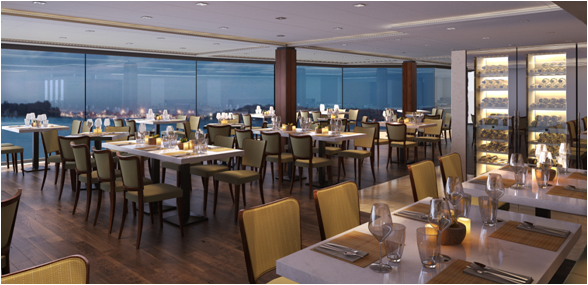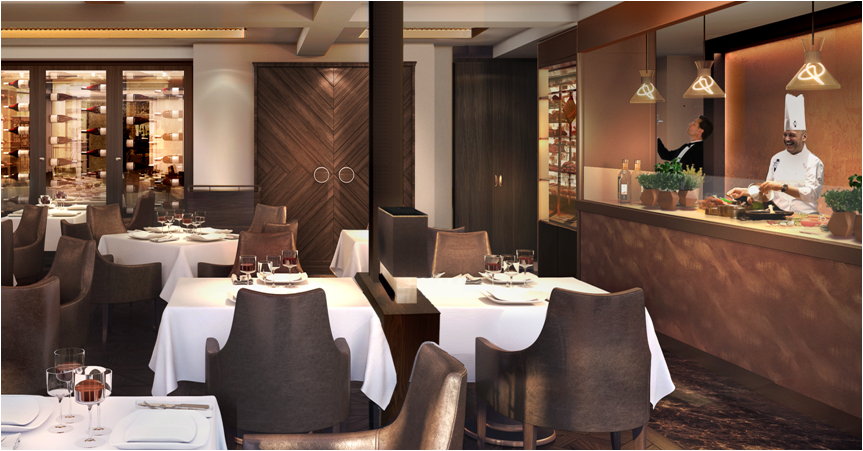 Bars and Lounges
MSC cruise line has always been fantastic at providing a wide choice of bars and lounges for their guests. Each with their own decor and atmosphere, the bars and lounges include a sophisticated Champagne Bar which will offer a selection of cava, prosecco, champagne and other bubblies from around the world along with caviar, oysters and crab. The Piano Bar offers incredible 360-degree panoramic ocean views along with a luxe decor that's complimented by the tinkling ivories of live piano music. The 24-hour bar will ensure that guests can quench their thirst at any time of day, whether it's an aperitif after dinner or an early morning espresso.
Leisure and Wellness
MSC is set to change the way we cruise in a big way with the launch of their MSC Wellness Experience that sees the cruise line collaborating with health and fitness giants Technogym. As well as kitting out the fitness centre with the latest cardio and resistance training equipment, Technogym trainers will also deliver workout classes and provide guests signed up for the experience with tailored health and lifestyle plans. MSC chefs will compliment the experience by offering nutritional, balanced meals that are easily identifiable on the menu choices. Guest wellness journeys will begin even before they set food onboard with the help of the MSC Wellness app. With 10.3 sqm of public space per lower berth on MSC Meraviglia, poolside space is some of the most plentiful to be found at sea, and with beautiful lighting, a giant screen and atmospheric design; the pool area is even more alluring after dark.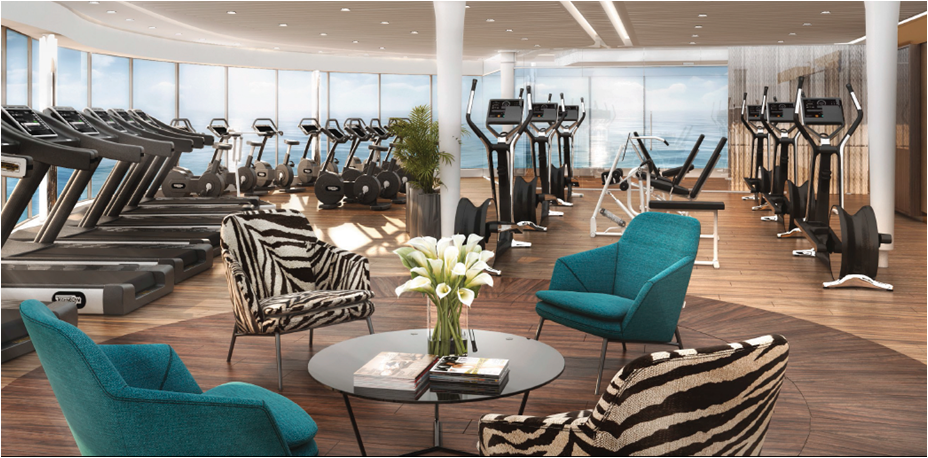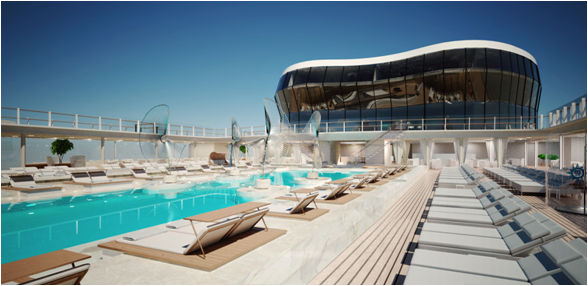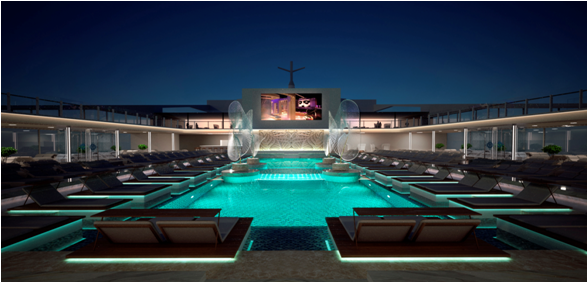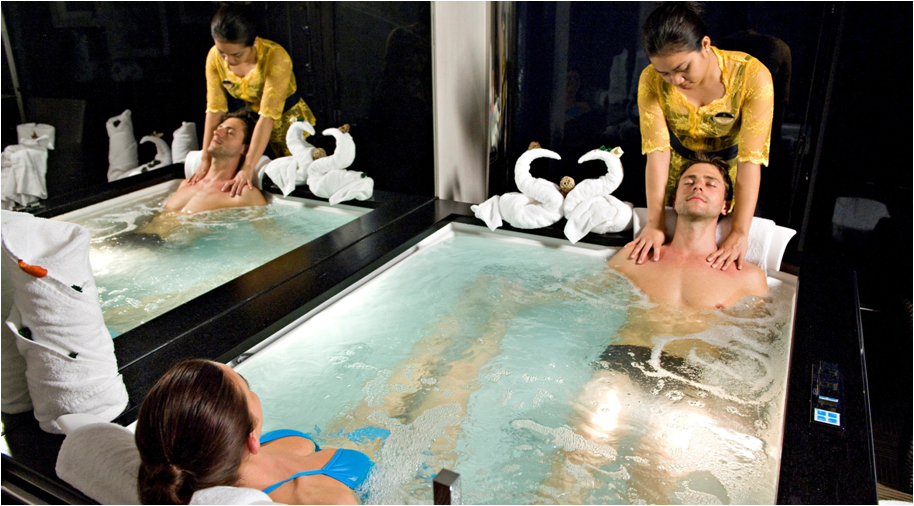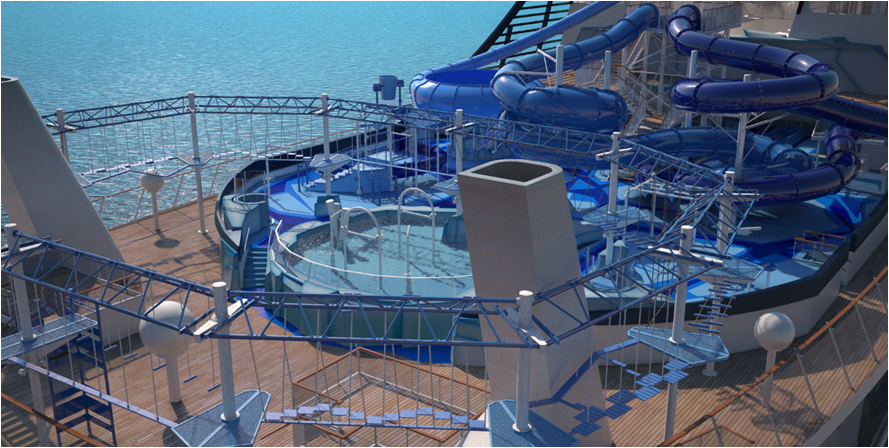 New Ship Facts
MERAVIGLIA CLASS
2SHIPS
Delivery dates: May 2017, Feb 2019
Gross Tonnage: 167 600
Metres in length: 315m
Maximum capacity: 5,714
MERAVIGLIA-PLUS CLASS
2SHIPS
Delivery dates: October 2019 and September 2020
Gross Tonnage: 177,100
Metres in length: 331m
Maximum capacity: 6,330
SEASIDE CLASS
3SHIPS
Delivery dates: November 2017, May 2018, and May 2021
Gross Tonnage: 160,000
Metres in length: 323m
Maximum capacity: 5,179
WORLD CLASS
4SHIPS
Delivery dates: 2022, 2024, 2025, 2026
Gross Tonnage: 200 000 +
Have a question about the new Meraviglia from MSC cruise line? Ask us in the comments below or over on Facebook or Twitter  – we'd love to hear what you think of how the ship looks so far too!