Learn more about the different cruise experiences offered by MSC cruise line including MSC Fantastica and MSC Bella.
One of the most frequently asked questions we receive here at Cruise Nation is the difference between two of MSC cruise line's different cabin grades, Fantastica and Bella. If you're new to cruising these terms can be quite confusing, especially if you're also looking at other cruise lines for your first ever cruise holiday and these also have their own terms for different cabin grades. The whole experience can be quite overwhelming and difficult to get to grips with.
This is why we wanted to clearly explain the differences, so you can make a more informed decision about whether Bella or Fantastica is right for you.
Bella Class
Bella Class is you mainstream cruise experiences and if you book this cabin grade, you'll gain access to most of the cruise ship services such as the gourmet buffet which is open 20 hours a day, main restaurant dining, theatre shows, the gym, the children's club and public areas.
Fantastica Class
Fantastica Class offers all of this plus some additional extras; 24 hour room service, a cabin situated on the upper decks making it easier to quickly access the lifts and public areas, 50% off fitness classes and free language games and cooking classes for children.
By now you're probably wondering how much the cost of these cabins differ. Well if you opt for a Fantastica the difference compared to a Bella is £10 per night across all grades.
For a full comparison of the differences between the two experiences, take a look at the chart below:
In addition to Bella and Fantastica, MSC cruise line also offer MSC Yacht Club, Aurea and MSC Wellness experiences.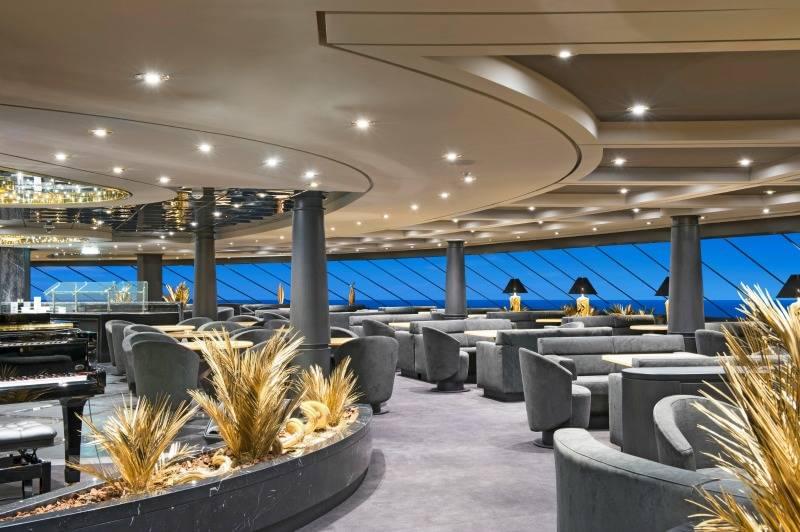 MSC Yacht Club
The MSC Yacht Club is designed as a 'ship within a ship' and guests who book this experience will benefit from a variety of exclusive facilities designed to evoke a more luxurious experience. Amongst the benefits, guests will enjoy the private Top Sail lounge with some of the best panoramic views available on board, 24-hour Butler service and all inclusive food and drink. Guests will also gain access to the One Pool Deck which features a private pool, whirlpools, a sun deck and a bar. The perks don't stop there either, here are some of the other benefits:
Fine dining in an exclusive restaurant with an open dining time system so guests can choose to eat at a time which suits them
A private lift to the Aurea Spa and access to the exclusive Yacht Club treatment room
Book private, out-of-hours shopping trips in the on board boutiques with the Yacht Club Butler
Enjoy exclusive jewellery viewing in the comfort of your stateroom
Design your own excursions with the assistance of the 24-hour Consierge
Beautifully appointed staterooms with Egyptian cotton sheets, a memory foam mattress and a choice of pillows
The The MSC Yacht Club experience is currently available on MSC Preziosa, MSC Divina, MSC Splendida and MSC Fantasia. It's a unique cruise experience for those who want the exclusiveness that a smaller ship or yacht offers, yet who don't want to miss out on the facilities that are only available on larger cruise ships.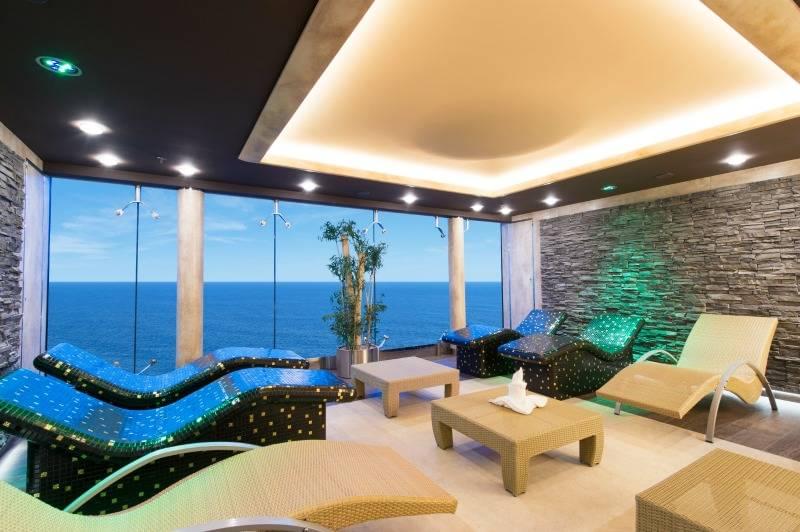 MSC Aurea Experience
If you're seeking pure relaxation then this is the experience for you. The Aurea experience includes all the benefits of the Fantastica grade with plenty of additions to create a retreat-like experience that will reinvigorate your senses and provide you with total comfort. Perks of the Aurea experience are:
• Superior sea view cabins on the upper decks
• All-inclusive unlimited drinks*
• Dinner in a reserved area of the restaurant with time-flexible "My Choice Dining"
• Priority boarding
• Spa package including a welcome cocktail, a massage of your choice from the spa menu, tanning shower, private wellness consultation and free access to the Thermal Area throughout your cruise (available for adults only)**
• MED by MSC room diffuser (100 ml)
• Access to the private solarium
• MSC Voyagers Club points to earn discounts on your next cruise and other benefits
* ALL-INCLUSIVE 24HR DRINKS
Nothing stands between you and pure pleasure during your Aurea Experience, with all-inclusive alcoholic and soft drinks whenever thirst strikes. Allegrissimo Package in euro areas, and More for Less Package in dollar areas. Ask our staff for full information. (*Starting from summer 2017, these package will be renamed All-Inclusive Restaurant & Bar Drink Package and All-Inclusive Classic Drink Package)
** Please make sure you book this with MSC Aurea Spa by the second day of your cruise. The Four Hands Bali Massage is not included.

MSC Wellness Experience
The MSC Wellness Experience is an innovative experience that was only recently introduced earlier this year. You can read more about the development of the Wellness Experience and the MSC partnership with Technogym on our blog post here. As an overview the Wellness Experience includes:
Cabins on the upper decks and in the most desirable areas of the ship
Wellness welcome kit in cabin (T-shirt + shorts + sport towel + bracelet)
One-to-one health check-up with the MSC doctor
One-to-one Inbody analyser test with your personal Technogym trained Master trainer
Personalised indoor/outdoor Wellness program, with 1 gym class per day (every other day on cruises > 7 nights) excluding embarkation and disembarkation day
Exclusive wellness shore activities (number of selected shore activities included depends on the length of the cruise and details of the selected activities may vary)
Free water in bars, restaurants, buffet and cabin
One sports drink per day in cabin minibar
Laundry service for gym gear
Internet access to the Technogym App
1 group picture off all guests on Wellness Experience
Collect MSC Voyagers Club points towards discounts on your next cruise and other benefits.
So there you have our roundup of all the available MSC Experiences. Which one would you choose? Let us know in the comments below. If you're interested in an MSC cruise holiday, discover our available offers on our website.