Holland America Line has teamed up with America's Test Kitchen to offer an exciting selection of live onboard cooking shows and hands-on workshops where guests will learn foolproof techniques and user-friendly recipes for making delectable dishes with confidence.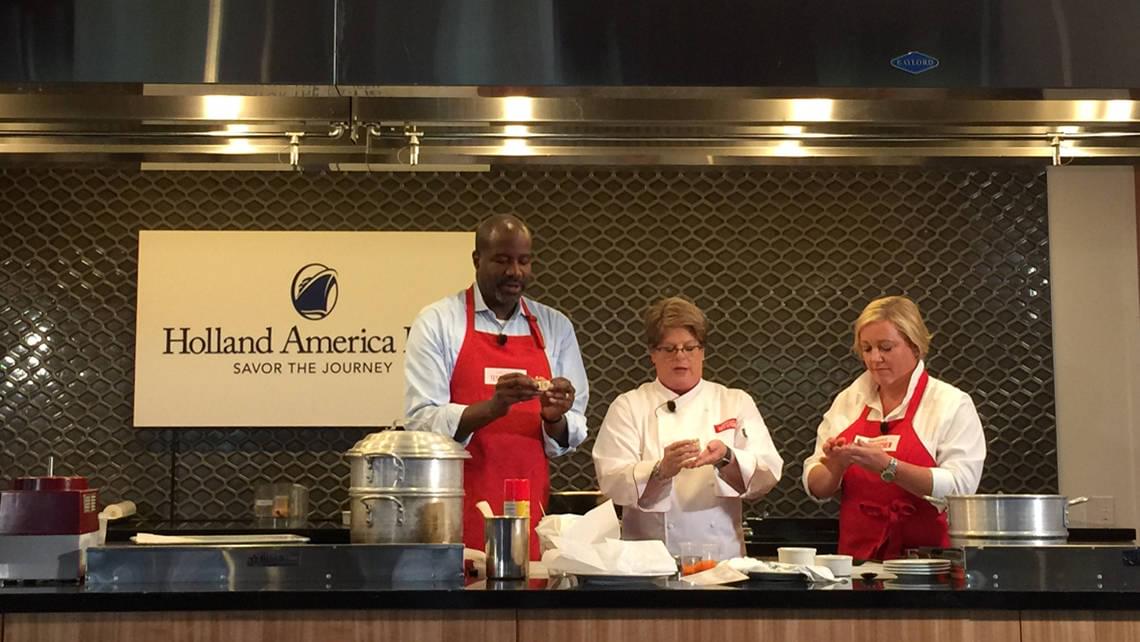 America's Test Kitchen will showcase a variety of 45-minute live cooking shows and 90-minute hands-on workshops, which range from learning to shape Asian dumplings to making the perfect pie crust. Guests will benefit from over twenty years of America's Test Kitchen's rigorous testing to learn techniques and concepts that really do work.
The 45-minute demo courses will feature a mix of video content, live instruction, taste tests and recipe samples. Some of the courses in development include We Love Chocolate, Everything Salmon, Getting to Know Chillies, Flavours of the Mediterranean, Meatless Monday Meals and New Italian Favourites.
The 90-minute hands-on workshops will focus on teaching a specific skill set, for example learning to bake the perfect pies or handmade pasta.
America's Test Kitchen is the most-watched instructional cooking programme on US television, with 60 million consumer touch points each month over television, Radio, Websites, Social Media, Email and Direct Mail, and more than 10 million books have been sold with an average of 12 new titles published each year!
Designed exclusively for Holland America Line, the culinary programme is currently available on board ms Westerdam and ms Nieuw Amsterdam and is expected to roll out fleet wide by October 2017.