Princess cruise line have revealed that three of their existing ships will join the Ocean Medallion Class fleet by 2019.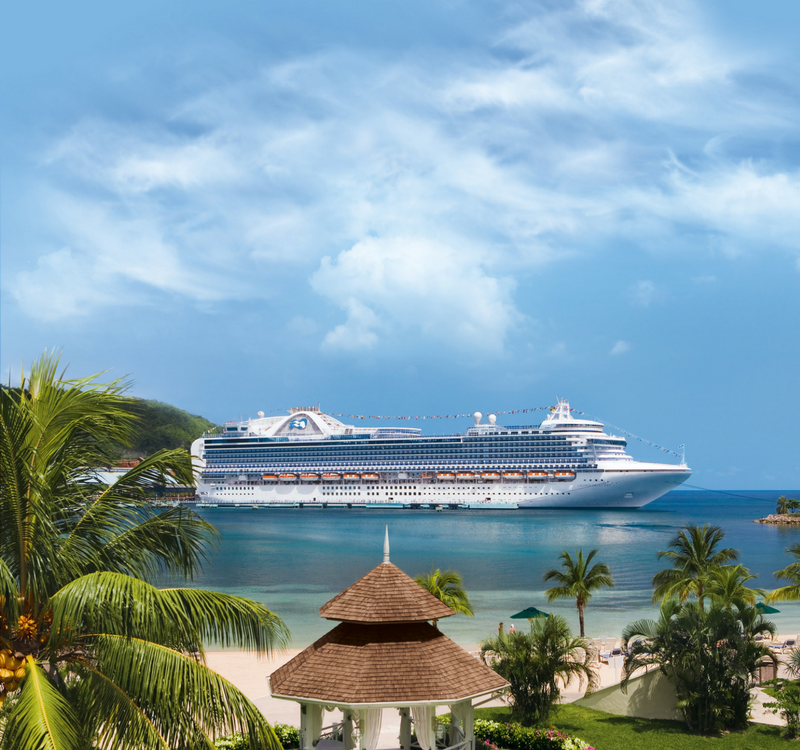 Crown Princess, Ruby Princess and Golden Princess are set to join the Ocean Medallion Class fleet, joining four other Princess ships already scheduled to enter the class.
The name of the class comes from the technology that will be integrated on the ships which is the Ocean Medallion – a wearable device which is the same size as a 10p piece. The Medallion is thoughtfully designed so that it doesn't show any visible technology such as an on/off switch or charging port. The Medallion is designed to sync up with the Ocean Compass which Princess uses as a digital concierge for their passengers. Ocean Compass is accessible from mobile devices, stateroom televisions and digital displays throughout the ship, creating a more connected experience for cruisers.
Once onboard the Ocean Medallion will be used to:
·        Streamline the embarkation and disembarkation process, as the medallion gives quick and easy access to the ship
·        Unlock guests' assigned stateroom door as they near it, so replacing the current key card
·        Enable guests to purchase merchandise, services, excursions, food and drinks
·        Provide enhanced dining experiences based on food and drink preferences
·        Enhance interaction with crew members and other guests
·        Help guests find their way to venues around the ship
·        Make reservations for the onboard spas and restaurants
Tony Roberts, vice president of Princess Cruises UK and Europe, said: "By the beginning of 2019, seven Princess ships will be in the Ocean Medallion Class fleet and we're looking forward to others being equipped with the Ocean Medallion in the future. Over the next few years, more and more of our guests will be able to experience the brand new technology not found anywhere else in the world, to have an even more personalised and memorable cruise with Princess."
Schedule for Ocean Medallion Class integration
Crown Princess – November 2018
Golden Princess – November 2018
Ruby Princess – January 2019
Regal Princess – 13th November 2017
Royal Princess – 19th January 2018
Caribbean Princess – 18th March 2018
Island Princess – 16th May 2018
If you're interested in reading more about what it's like to cruise with Princess, take a look at our Penelope Cruise guide or view our best offers for Princess cruise holidays.