There is nothing quite like a luxury cruise to forget about your worries, while you chill out and have fun.  Some cruises can however end up being quite stressful in that they have stops almost every day, are jam packed with activities, or those who have a multitude of kids if you're simply looking for some peace and quiet.
While we all have different ideas of relaxation, there are a few destinations that will definitely give you more tranquillity than most other cruises.  We list the top five relaxing off the beaten track cruise destinations, so you know where to go when you need a real break.
Iceland
Iceland is a strange an eerily beautiful country, which provides some great destinations to get away from it all.  In East Iceland, Seyðisfjörður is a definite highlight, being the most historically and architecturally interesting town in the area.  If you're going to North Iceland, consider Akureyri, where among the snow-capped mountains you will find trendy cafes, good restaurants, and unique art galleries.  In the West, visit Isafjord for hikes in the summer or skiing in the winter and Grundafjord, to see Kirkjufell, the most famous mountain in Iceland.
Reykjavik is also in the West, and although it's not the most relaxing city, it is extremely cosmopolitan place that buzzes with quirky buildings, exquisite design, captivating art, creative people, delectable culinary fare and electric nightlife.  A trip to Reykjavik won't be complete without a trip to the countryside or a day trip to the teal thermal waters of the world-famous Blue Lagoon.
Croatia
Sailing into the unique and enchanting 12th century Croatian walled city of Dubrovnik is one of the best things you'll ever enjoy on a cruise.  While Dubrovnik can be pretty busy, it is easy to enjoy a relaxing time once you head away from the city centre.  Consider booking a car to enjoy the unspoilt countryside while enjoying the beautiful views, leisurely and easy walking around sites, sitting on the beach or catching up on a book.
And if you don't mind a little hustle and bustle, make sure to take in architectural wonders of Dubrovnik's spectacular Old Town with its with its centuries-old monasteries, churches, synagogues and even one of the oldest operating pharmacies in Europe.   Climb Dubrovnik's ancient city walls either on your own or with a guide that will teach you interesting facts about the city's defence and political challenges.  Game of Thrones fans can do a special guided tour to see the famous sites of 'King's Landing'.
Italy
Italy is a large country with a diverse culture and some of the best destinations offering relaxation and tranquility.  While there is always something to see and do with the brilliant cuisine, architecture, historic UNESCO World Heritage sites, antiquities, islands, volcanoes and Greek and Roman ruins, Lake Garda is the perfect spot to simply sit back and relax.
With its gorgeous coastline on the north and village and vineyards in the South, it's easy to see why the picturesque Lake Garda is such a popular place to relax in Italy.  Nestled below snow-capped mountains and fairy-tale medieval castles, this is a magical destination offering a diverse landscape.
Lake Garda comes in at more than 50km long and 15km wide and is easy to explore via ferries and river cruises, which is often linked to a trip to the picture postcard town of Venice. The lake offers an endless source of holiday activities and the expanse of water and varied countryside makes it a true outdoor recreation ground.  Or you can simply enjoy the scenery by un bathing or driving around the windy, scenic roads.
Australia
There are many good reasons to visit Australia, such as its diverse landscapes, friendly locals and a long list of amazing 'bucket list' experiences.  It's unbelievable size and vastness means that there is a little something for every kind of traveller, whether you are looking for an island getaway, a unique cultural experience, an adrenaline fix, to get in touch with nature.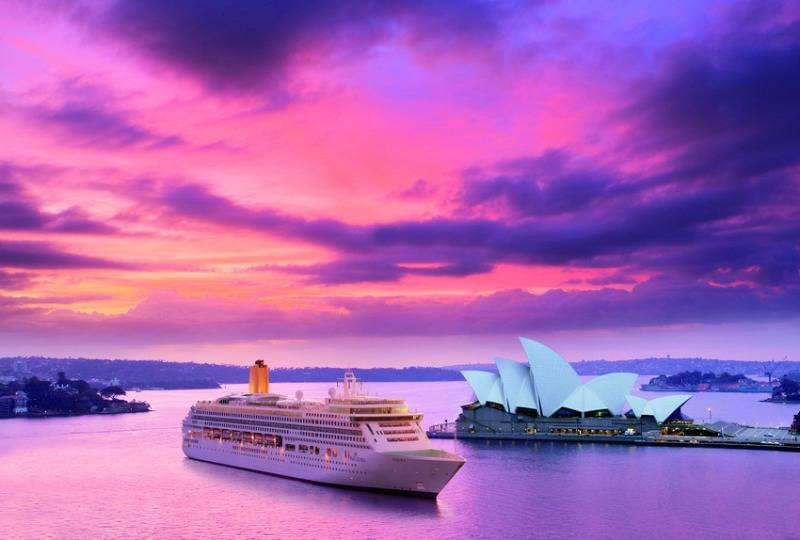 One of the best off the beaten track locations is Australia is Darwin, the Northern Territory's tropical capital city, which attracts travellers from around the world for its outdoor lifestyle and easy access to the massive Kakadu National Park in its back yard.  This former frontier outpost is a little removed from the rest of the country, being closer to Bali than Bondi.  With waterfront dining, crocodile adventures, rich historical experiences and access to the Tiwi Islands all within a few minutes of the city centre, there's enough to do.  It is a melting pot of more than fifty nationalities and the rich indigenous art can be viewed at the wonderful markets as well as the Museum and Art Gallery of the Northern Territory.
The Repositional Cruise
Repositional cruises are a great way to relax on a cruise.  They differ from other cruises in that they relocate to follow the sun, which means you will be able to cover a much bigger distance.  They also have much fewer port calls, which means you can unwind and perhaps spend some time reconnecting with your partner, away from it all.  You will   also be able to see some iconic crossings, which is usually a once in a lifetime experience!
A bonus is that as these cruises are not part of the regular sailing itineraries, they are sold at a discount price.   If you want an Autumn cruise, you can take a repositional cruise from the UK to the Caribbean, US and South America, calling at exciting destinations like Iceland and the Canadian Maritimes along the way.
Or if you prefer to travel in spring, you will find the reverse as all these ships that over wintered in the Caribbean and South America, return to Britain on their way to the Med.  This is a fantastic time of year to book one as these ships stop at exotic locations like the Azores, Canaries as well as the Iberian Peninsula.
Booking a Relaxing Trip with Cruise Nation
Here are some top Cruise Nation Cruise Deals to help you relax and unwind in style.