While deciding where to go on your cruise is probably the most exciting part of planning your trip, don't forget to spend some extra time on deciding how you would like to travel.  Choosing a stateroom or cabin is great fun and with just a little bit of extra homework, choosing the right one for you can save you some possible issues down the line, and even some time and money during the cruise.
Start by dissecting the deck plans to get an idea of the ship's layout.  Things to consider here are the grade of the rooms, the price, and if you would like to be close to a certain area of the ship, like the children's area, the sparkly pool, or perhaps even your favourite cocktail bar.
We've simplified the stateroom decision for you by looking at the different types of cabins available as well as some extra considerations to keep in mind when choosing your stateroom.
Decide on the Type of Cabin
Don't be fooled by all the different cabin descriptions and jargon, most cruise ships essentially only have four types of staterooms.
Inside Cabin: the smallest cabin with no ocean views, perfect for the budget conscious.
Outside Cabin: this cabin is either the same size as an inside cabin or a bit larger but comes with the added bonus of having a window, where you can appreciate the spectacular outside scenery during your cruise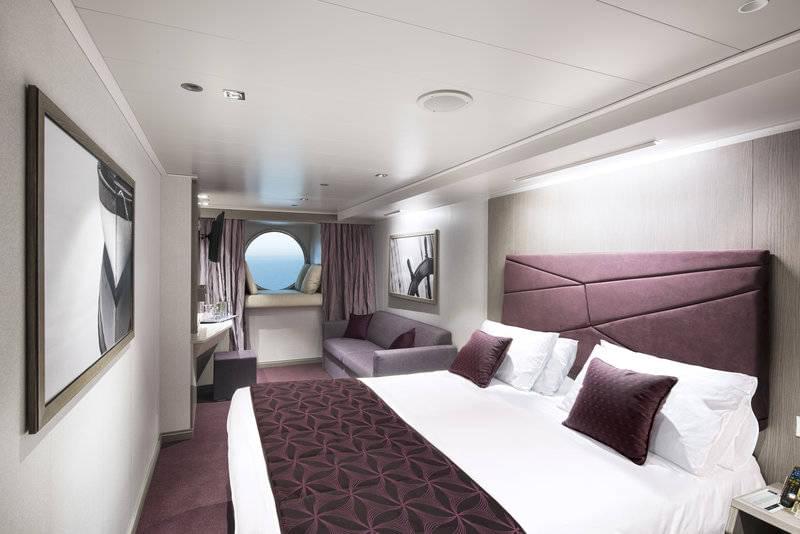 Balcony Cabin: this cabin takes it a step further and allows you to not only see but also experience the outside by stepping onto your own private veranda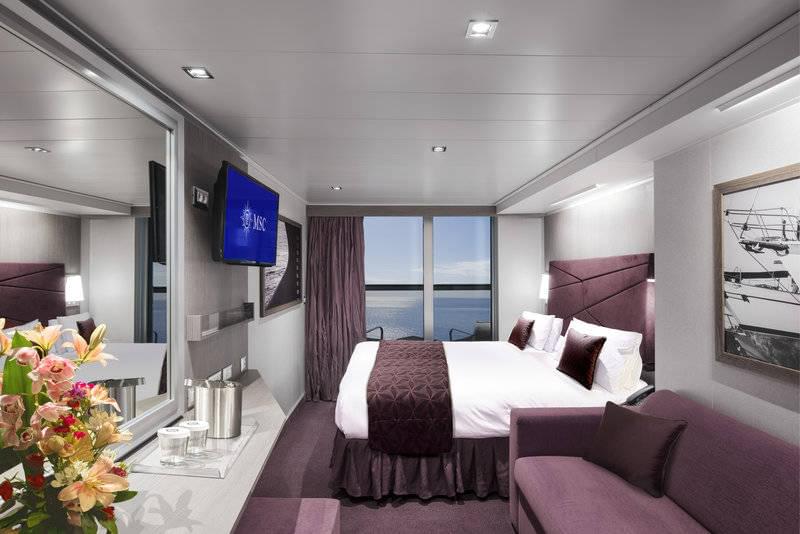 Suite: these state rooms are the crème de la crème of the cruise ship, with separate sleeping and living areas and are sometimes interlinked with other cabins for those travelling together with large families or groups of friends. These exclusive cabins often come with a many different extras, amenities and perks.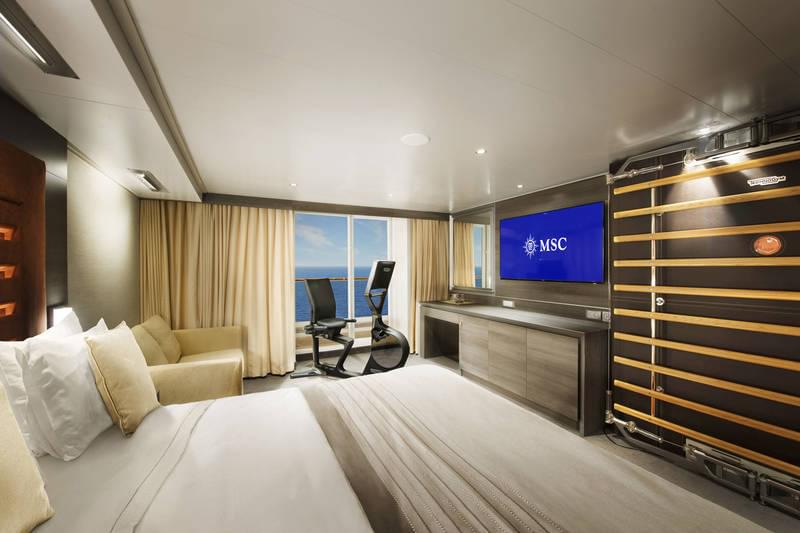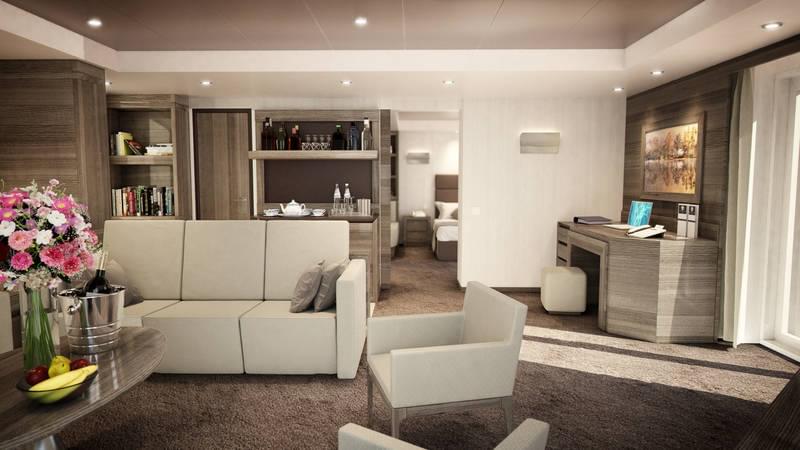 What to keep in mind when choosing a stateroom
Most of us will usually only consider budget when choosing what we can afford. If budget is your only consideration and you just can't wait to experience the cruise and the ports you will visit, a cheap inside room is the most pocket-friendly way to go.
There are, however, other considerations for those who have a bit more flexible budget.
Time spent in room
How much time do you plan to spend in your cabin?  Are you the type of person who likes to curl up with a book in your room and order room service?  Or are you and your travel companions more adventurous and outdoorsy, preferably taking part in some sort of sporting activity, watching movies, seeing shows, or even dancing 'til dawn? Obviously if you like spending time inside, and don't just use your cabin to sleep, you should consider an upgrade if your budget allows for it.
Sea Sickness
 Once you go on your first cruise, you will find out whether you're one of the very unfortunate souls to get seasick, or not.  If you do get more than just mild symptoms, it may be worth looking for a midship cabin as these staterooms tend to have the least motion.  Another great trick, if you have an inside cabin, is to pay a little extra for one with a virtual window or balcony as this helps your sense of balance re-stabilise itself, which will make you feel better.
Once you have picked a room that perfectly suits you and your needs, you will find out how much more pleasurable it can make your cruise be. Enjoy your stateroom and Bon Voyage!
Ready to take the next step and book your cruise? Take a look at the itineraries we have available on our all inclusive cruises page. Our Cruise Deals start from just £269 per person including flights and free stays for a week-long holiday.