Carnival Cruise Line has always been one of my favourites as its such a fun line, not to mention the largest in the world!  They started out quite simply as a 'party' line, sailing around their headquarters in Miami in 1972.  For years, they were known as a floating party ships, but they have come a long way since, adding a lot of panache throughout the years, although they still have a flashy interior and lots of intricate lounges and discos.  They now cater for families as well as adventure seekers of all ages and always offer great value for money.  So, what has changed since being known as the 'floating fraternity'?
Here are some highlights of why we love this cruise line so much:
Excellent Cuisine
Cuisine has improved a lot and, as well as its casual dining options, most of its ships now also feature a pre-dinner Sushi bar, a New York deli, an Asian buffet station, a 24-hour pizzeria, and upscale steakhouses.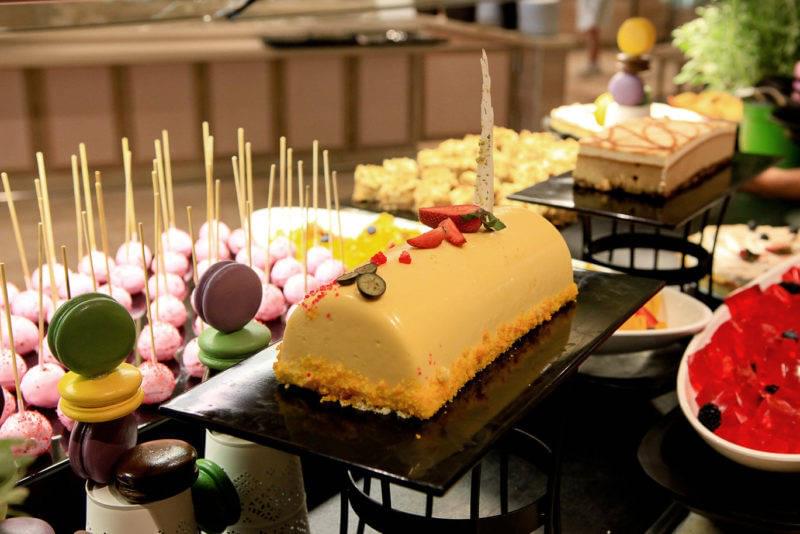 They usually offer two sets of dinner options.  You can either choose a set time of 6 or 8pm or make use of their Your Time Dining option, where you can eat dinner any time you fancy, as long as it's between 5:45 and 9:30 p.m.
And if you're looking for something fancy, for an additional cost, you can take part In the Chef's Table dining experience, which allows a small group of passengers a multi-course dinner made especially by the master chef, with a private cocktail reception and a tour of the ship's galley and its inner workings.
Top Notch Children's Programme
Carnival's youth experience provides activities and entertainment for all kids 17 years and younger. It is broken down into specific age groups which work as follows:
Camp Ocean is split up into Penguins: 2-5 years old, Stingrays: 6-8 years old, and Sharks: 9-11 years old.
Circle "C" is for 12-14 years old and Club 02 is for those aged 15-17.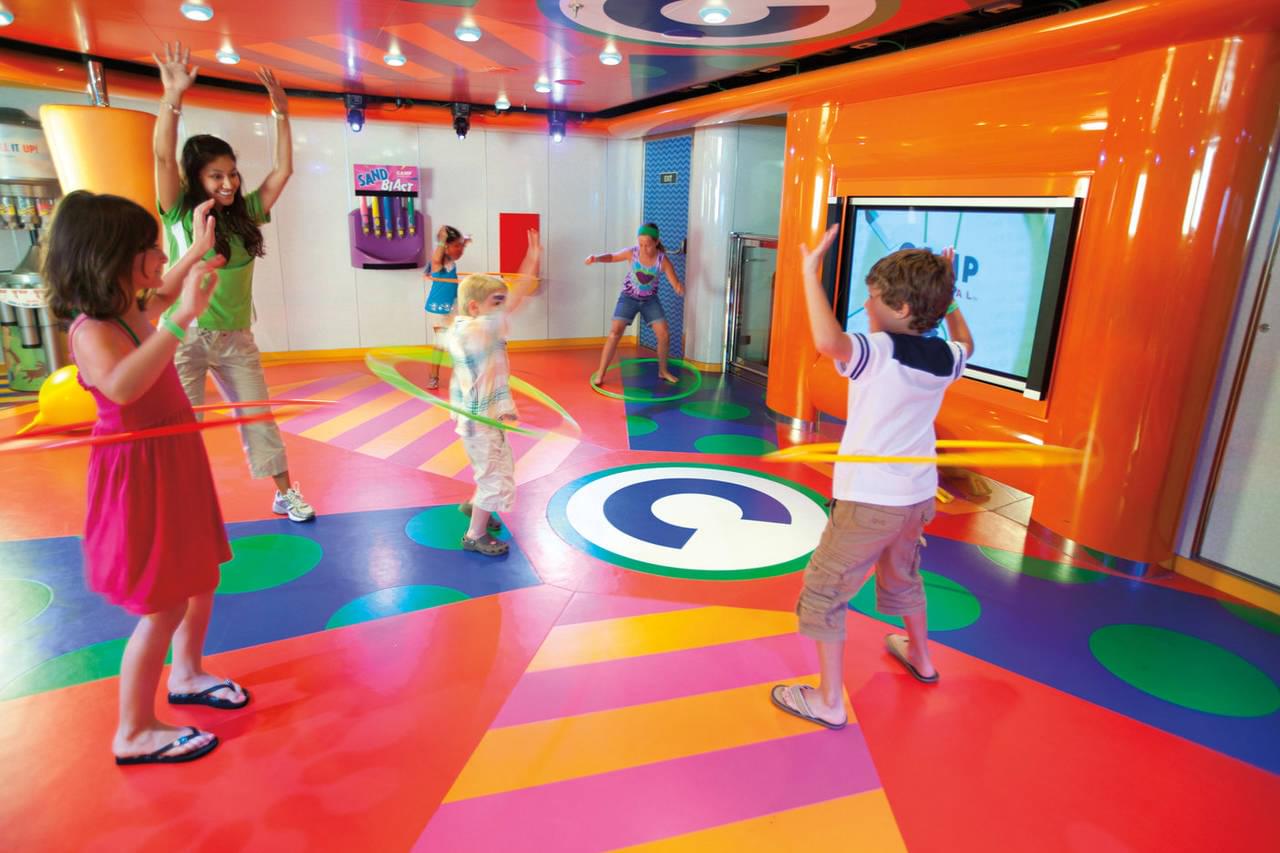 Expanded Itinerary Offerings
While they used to focus on the Bahamas and Caribbean, they now have plenty more offerings, especially to areas like Atlantic Canada and Alaska.  They have also been sailing to Europe since 2002, and regularly do cruises to the Continent.  They have although, stuck to their roots somewhat, and most of their cruises still covers US ports like Los Angeles, Miami, Charleston and Boston.
Smoke-Free and Limited Smoking Ships
Being health conscious, they introduced the Carnival Paradise, and back in the nineties, it was probably the world's first smoke-free cruise ship.  They had to change that to a limited smoking policy a few years later but have prohibited smoking in all staterooms across the fleet since 2011.
Improved Cabins
Even standard cabins now include robes and their special 'comfort bed' system, which has superior plush mattresses, super soft duvets and high-quality linens and pillows.  The superior suite cabins even offer guests a 'suite pillow menu' where you can choose the perfect pillow for you.
Money Back Guarantee
 They like offering their passengers the peace of mind that if they don't like the cruise, they can get their money back.  This means, if you get on and simply don't like the ship or atmosphere or both, you are allowed to get off at the first port and get a refund.
Better On-board Facilities and Activities
 The whole Carnival fleet has top notch spa and fitness facilities as well as multiple pool areas.  They have remodelled all their spa facilities and their newer ships offer the line's first thalassotherapy pools, thermal suite and spa cabins in its Cloud 9 Spas. Their newer builds also always include one pool featuring a retractable roof, so it can be used throughout the year.
Most of their ships have a Seaside Theatre, where you can watch movies, news and sporting events on a big outdoor screen overlooking the ocean.  Movies under the stars at night is our particular favourite.
Their elaborate, Vegas-style Casino's has all the neon and flash one would expect.  It also provides very successful weddings at sea and golf offerings.
State of the Art Innovation
 Carnival Cruises never rest on their laurels and are always thinking of ways to improve their fleet.  Their Carnival Destiny ship was the first passenger vessel to weigh more than 100 000 tons, back in 1996.
The Carnival ships are uniformly big, but as with most lines, the newer the ship, the larger. Those launched in the last few years can carry almost twice as many people than the line's oldest 2,000-passenger vessels.
Carnival Cruise Line currently has 25 cruise ships, with at least four more being added to the fleet in the next 5 years. Carnival Horizon has been introduced in the spring of 2018 and the 3rd Vista class ship is scheduled to be completed in 2019.