Costa Cruises are renowned for cruising "Italian Style" with more than 12 ships in their fleet currently and 4 more ships planned for the future.
Originally starting out as a fleet of freight liners transporting fabrics and olive oil between Genoa and Sardinia in the mid-1800s, they're now a modern Italian owned cruise line popular among the European middle class market.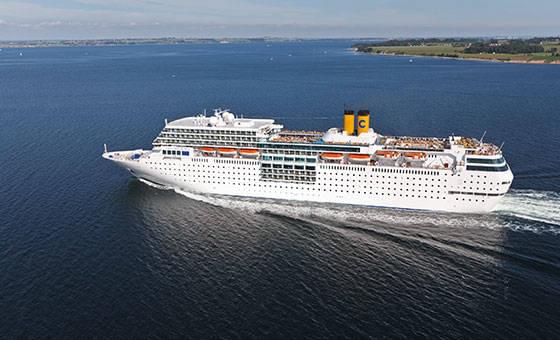 Packages
A Costa Cruise is a fully immersive experience into cruising with a combination of Italian hospitality, European charm and excellent service, as well as visiting some of the best destinations in the Mediterranean. Booking a package with Costa Cruises means that you'll have a comfortable cabin on board a well maintained and beautiful ship, with a daily clean and fresh linen. You'll also enjoy access to all the activities on board as well as excursions on land at different destinations.
Dining
Passengers benefit from excellent value packages and deals that include full board food and drink service – coffee in the morning, breakfast, lunch, dinner, afternoon tea and access to buffets and poolside bars and restaurants. Guests can also enjoy 24 hour room services, exciting and authentic culinary events and special dinner menus from renowned chefs, such as the 12 course dinner designed by Bruno Barbieri.
Activities & Entertainment
The Costa Cruise line is most widely known for its relaxed yet vibrant atmosphere that comes from the excellent service and calm pace on board. To really get a feel for this, you can participate in a range of on board day and night time activities.
If you're the active sort who likes to stay fit and having fun on holiday, Costa's cruise ships offer various multi-sport pitches on board with everything from team sports like volleyball and basketball to fully stocked gyms and swimming pools. For those that like to take it easy while they've got the time off, Costa Cruises is home to an all-encompassing wellness experience in their Samsara Spa – this oasis of peace in the midst of an action packed, fun filled cruise is perfect for parents that want some peace and quiet, or just for a moment for yourself.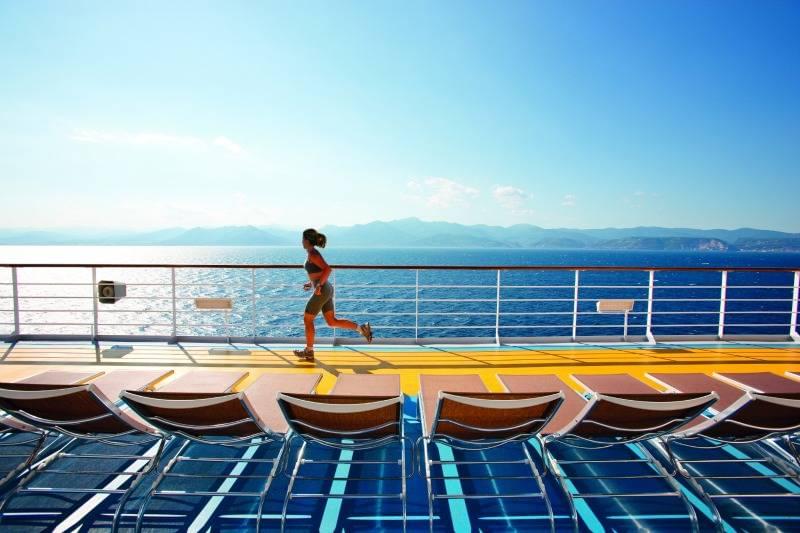 By night, Costa Cruises are abuzz with entertainment. Once you've had your fill of the buffet or dined at one of the spectacular on-board restaurants, you can head for drinks at one of the bars, dance the night away at a club, watch a spectacular theatre show incorporating magicians, dancers, acrobats, singers and more, or even give the casino a spin.
And let's not forget about the kids – there's plenty on board for them! From the 4D cinema on board the newer ships in the fleet to laser zones, Grand Prix simulator and more fun in the water in the pools, they won't be bored.
itineraries
While Costa Cruises are most well-renowned for their Western Mediterranean cruises that cover Venice, Barcelona, Marseille and more, they also offer cruises to more far flung destinations too. The Costa Pacifica travels the Caribbean, departing from Casa De Campo in the Dominican Republic, and the Costa Victoria is based out of Port Louis in Mauritius. You can even head to Singapore on the Costa Fortuna or Dubai on the Costa Mediterranea. Whatever your style of cruise holiday, you're bound to find an itinerary you love with Costa Cruises.