Renowned for not only their excellent value cruises but also their fantastic itineraries around the Mediterranean, it's no surprise that MSC are a cruise line known and loved by seasoned cruisers around the world. That's why we've chosen to name MSC as our first Cruise Line of the Month and to highlight some of the excellent routes they offer.
MSC run a fleet of 14 elegant ships and have more ships planned to launch over the course of the next few years. Last year it was announced that MSC would inaugurating their World Class ships, predicted to have the capacity for the most passengers on any cruise ship on earth. Each of MSC's existing fleet and those to come is artfully decorated to a high standard – they're masterpieces in themselves, as intriguing to explore as the destinations you'll visit.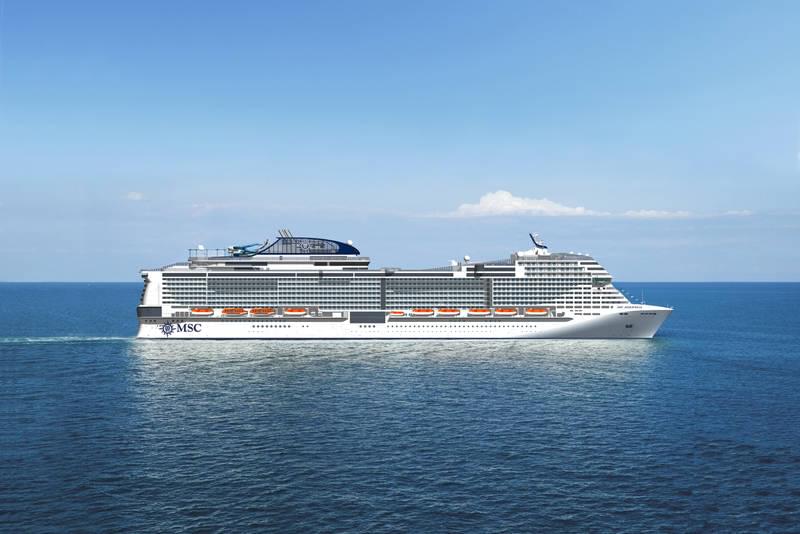 Here are our top 5 MSC cruises itineraries and packages for 2018:
Top 5 MSC Itineraries
Hamburg is known as Germany's "Gateway to the World". This package gives you ample time to explore, with the chance to visit historical landmarks such as Checkpoint Charlie, the infamous crossing point for the Berlin Wall, and the Brandenburg Gate, as well as being able to experience the nightlife in the St Pauli district.
Day 1 – Hamburg stay
Day 2 – Hamburg stay
Day 3 – Hamburg – depart 21:00
Day 4 – At sea
Day 5 – Southampton – arrive 08:00
With a Barcelona to Genoa MSC cruise package, you get the opportunity to explore the many sights of Barcelona including the Sagrada Familia and Las Ramblas before setting sail where you'll spend a day in the sunny port of Marseille, landing in beautiful Genoa in Northern Italy with a stay there.
Day 1 – Barcelona stay
Day 2 – Barcelona stay
Day 3 – Barcelona – depart 18:00
Day 4 – Marseille – arrive 09:00, depart 18:00
Day 4 – Genoa – arrive 08:00
Day 5 – Genoa stay
This MSC cruise package allows you to experience the beauty of Italy with a stay there before heading across the Med to southern France and finally Spain. There's more to Valencia than meets the eye! Your stay there will give you time to soak up the culture of the Old Quarter, visit the many museums and even explore nature at the Albufera Natural Park with Spain's largest freshwater lagoon.
Day 1 – Genoa stay
Day 2 – Genoa, depart 17:00
Day 3 – Marseille, arrive 08:00, depart 16:00
Day 4 – Valencia, arrive 13:00
Day 5 – Valencia
Day 6 – Valencia
For a full week of Mediterranean bliss, this MSC cruise itinerary might be just what you're looking for. Visit the capital of Portugal where you'll have plenty of time to take in the sights and learn more about the culture, and even spend time relaxing at sea on this route.
Day 1 – Genoa
Day 2 – Barcelona
Day 3 – At sea
Day 4 – Cadiz
Day 5 – Lisbon
Day 6 – Lisbon
Day 7 – Lisbon
This itinerary is one of the most romantic and interesting that MSC offer, starting with a stay in Venice and ending in Genoa, sandwiching the glorious ports of Rome, Split and Kotor in the middle, as well as a calm day at sea.
Day 1 – Venice
Day 2 – Venice
Day 3 – Venice
Day 4 – Split
Day 5 – Kotor
Day 6 – at sea
Day 7 – Civitavecchia
Day 8 – Genoa
Day 9 – Genoa