Take a look at the new hull design on Majestic Princess…
This week Princess cruise line unveiled a new hull design on the Majestic Princess. The Majestic Princess is currently still being built in the shipyard (set for launch in summer 2017), however it's the first ship in the Princess fleet to feature the design which will be rolled out across the others over the next few years.
The new design features the iconic Princess logo in the blue of the brand across a white background. Currently the rest of the fleet are painted a simple, clean white so the addition of the logo makes a striking and refreshing change – making the ship easily identifiable as part of the Princess brand. The Princess fleet sail to over 360 ports world-wide and with this design they'll be instantly recognisable from afar, generating significant brand lift for Princess.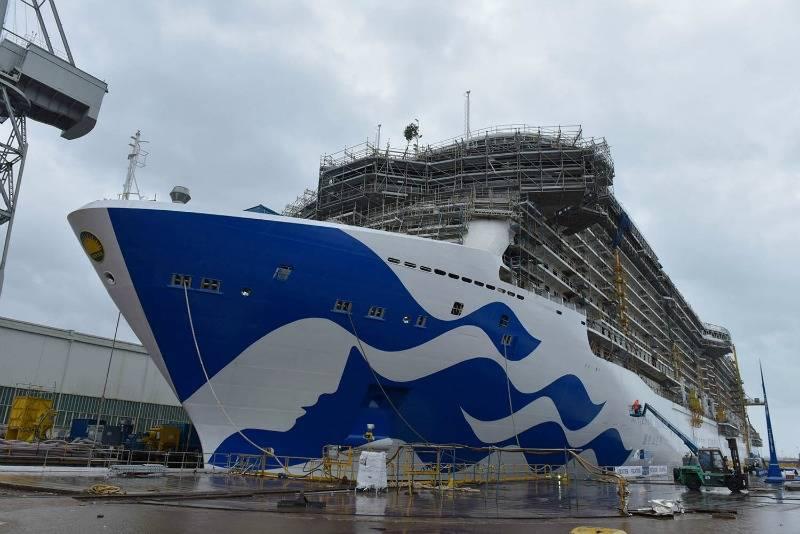 Artwork on the hulls of ships has become a popular theme. Look across the cruise lines and you'll notice each of their ships have similarities that make them easily identifiable as part of the brand. For Holland America it's the deep blue of the hull and for Norwegian it's colourful, swirling designs that makes their ships stand out.
The Princess logo has been in use for almost half a century and it's become one of the most easily recognisable brands in the cruise industry. In the words of Princess cruise line, the design of the logo 'symbolises the smooth and flowing gracefulness of ocean waves and represents the excitement and adventure of discovering what the world has to offer on a Princess cruise.'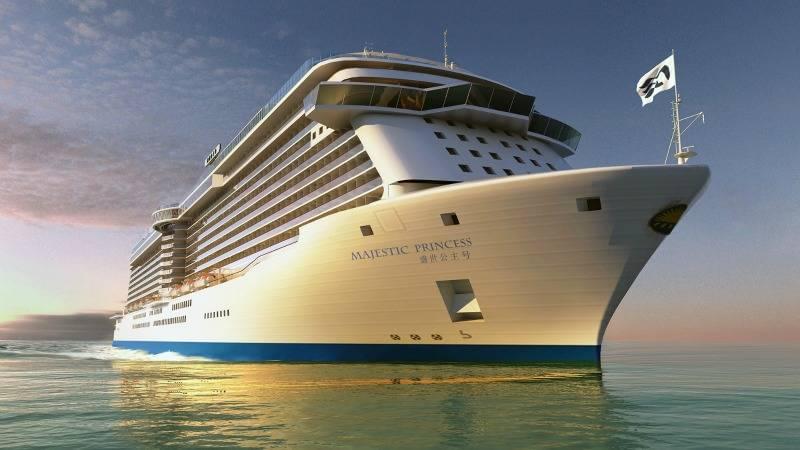 The Majestic Princess will be the first of the Princess fleet to be based out of China, with it's home port being Shanghai.  An astounding €600 million is being invested in the ship which will see many new Princess features being introduced – the hull design is just one of them. The ship will also feature a Chinese name on the hull, chosen by Princess' Chinese employees it's interpreted as 'Grand World' or 'Grand Spirit'. T'ai chi at sea, subtitled Hollywood movies, ballroom dancing and designer shopping experiences are just some of the activities that will be available on board.
Majestic Princess will also offer many of the same special features as Royal Princess and Regal Princess. These include a large atrium serving as the social hub of the ship; a top-deck glass-bottomed walkway extending 28 feet beyond the edge of the ship; the Princess Live! interactive studio; and a special Chef's Table Lumiere, a private dining experience that surrounds diners in a curtain of light.
We're currently receiving regular updates from Princess Cruises about the developments of the Majestic Princess so make sign up to get alerts from our blog when we post the latest news each week.