Cruise holidays can be great for families and are surprisingly cost-effective if you factor in everything on offer.
Newer ships mean even greater family enjoyment and safety as they offer wrist bands or apps, which allow you to track your kids, wherever they are on the ship. In this blog we look at five top tips on how to ensure your whole family will enjoy the cruise you choose.
Size matters
If you've ever shared a room with your whole family for a night, you will know that a few extra feet can make a big difference. After considering your budget, look at the different family friendly cabins and state rooms on offer.  This will start with a standard cabin, a cabin with two bathrooms, and up to a family suite, which means that you will have separate interconnected rooms from your kids.  A family suite is often more cost effective than booking two separate cabins and it allows you to keep an eye on the little ones as well.  Surprisingly, we have found that smaller cruise ships often offer families better value deals, particularly if you upgrade.
Choose the Ship with the Best Kids Programme for Your Kids
Choosing the best kids programme to suit your kids' needs will ensure that they will have great fun while you get so spend some time relaxing on your own or with other adults.  Kids programmes are, however, more than just a babysitting service.
While all youth programmes on board divide children into age-appropriate groups, there are different types of age groupings.  There is too much information on the kids programmes to mention here but once you choose a cruise, look up their specific kids programmes to ensure your kids won't get stressed out or too bored with what's on offer.
When Travelling with a Baby, Choose a Ship with a Nursery
Like most flights, there is usually a 6-month-old minimum.  Choosing a cruise ship with a nursery will ensure that your baby gets specialist care and that you can finally catch up on some relaxation and sleep.  Always check the cruise ships nursery facilities before booking as some ships discourage babies and children.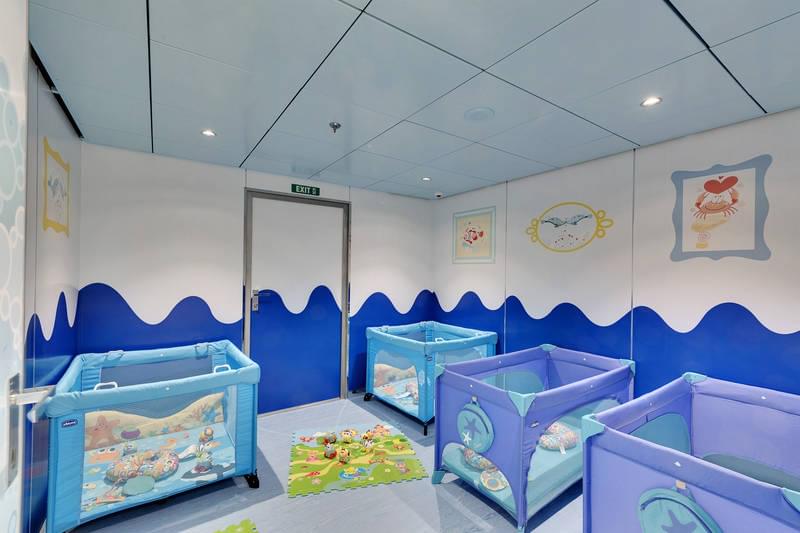 Royal Caribbean has great facilities for your tiny cruiser and care for babies between 6 to 36 months on most of their ships.
Be Savvy When Travelling with Teens
If your kids are on the other side of the age spectrum, it's just as important to make the right choice.  While some ships lump all the twelve to seventeen-year-olds together, it is often better to choose one with a separate fifteen to seventeen group if your kids are 15 and over.  Otherwise you might just be stuck with them complaining about the 'babies' in their groups all the time…
Water Fun is Good for the Whole Family
We often don't get enough time to spend as a family, especially if both parents work full time and the kids start getting involved in after school activities.  A ship with a great water park will allow everyone to have a bit of fun, whether you prefer relaxing on the loungers or getting involved in all the action.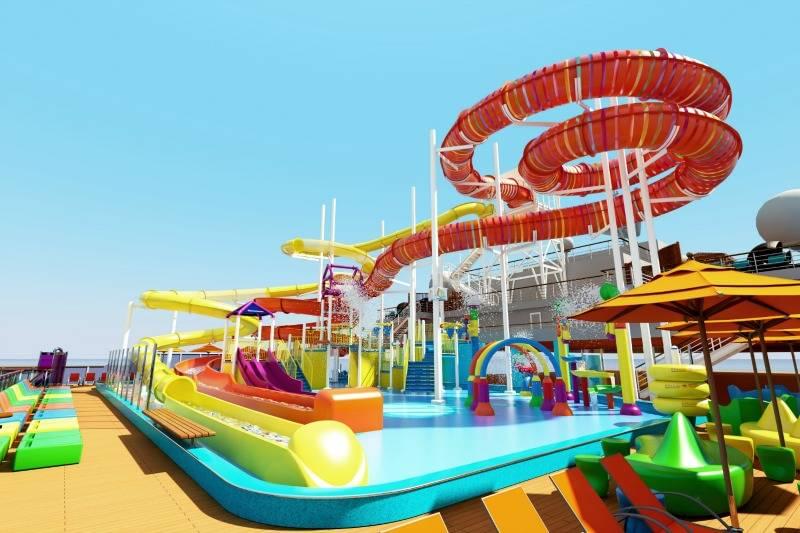 Booking a Family Cruise through Cruise Nation
Cruise Nation has a host of fantastic family cruise deals on offer.  If you're looking for one for next year's school holiday, why not try a convenient no fly cruise departing from Southampton?  There is a P&O Cruise departing on the 30th August 2019, which stops off at The Netherlands, Belgium and Guernsey.  It is on the Ventura ship, lasts seven nights and include full board including Breakfast, Lunch, afternoon tea, Dinner and late-night snacks at selected restaurants onboard, as well as numerous other extras.