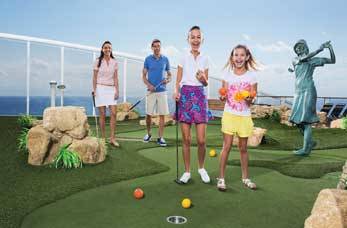 Are Cruise Holidays Family Friendly?
25th November 2013
There are many views on whether cruise holidays are family friendly. Well, they are. Forget about canapes and champagne on the deck and dining with the captain; it's all changed. There are many different things that appeal to children, adults and families, so don't worry, there's something for everyone.
Nearly all of the most well known cruise companies including Royal Caribbean, Princess Cruises, MSC Cruises, Norwegian Cruise Line and Carnival Cruises have many amazing cruise ships with countless activities on board to bring families closer together and have fun on their holiday.
Entertainment
Cruises, nowadays, are all about having a good time. There are many organised activities …