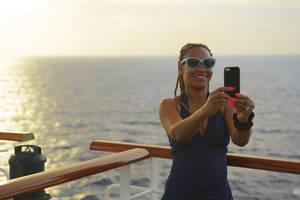 How To Cruise Solo
7th September 2015
Cruises are a wonderful opportunity for sharing unforgettable moments and experiencing a whole host of new and exciting discoveries along the way.
However, you don't necessarily have to go on a cruise holiday with other people. In fact, many cruisers have just as much of a worthwhile time when going it alone. And if you are one of the many people that enjoy setting off on a solo adventure, we might just be able to help you.
Here at Cruise Nation, we believe that every holiday should be designed with your comfort and requirements in mind. That's why we have dedicated this post entirely to those who are contemplating cruising alone.
If you …