Posted on: Wed, 27th May 2015
Cruising opens up a whole world of travelling possibilities.
Whether you want to spend time basking around the pool with all the food and drink you could ever need, or want to make the most of your holiday and explore a variety of ports - cruising offers you the chance to experience things above and beyond a regular holiday.
That's why we've put together this guide for people who are considering a cruise, yet can't be 100% sure whether they like the idea or not.
So if you've ever considered voyaging across the ocean, yet always found an excuse, then read on. You never know, you may be tempted into booking your next holiday onboard by the end!
1. Don't worry about travel sickness
A lot of people get travel sick.
Whether you believe that it's a trick of the mind or an actual ailment, it ceases to matter - at the end of the day, people do get travel sick, no matter what the cause.
However, there are ways you can tackle this.
Over the counter motion sickness tablets are a great starting point. Even if you're tempted to try and cruise without them, and only take them if you feel sick on board, they are a great way to get rid of that irritating nausea.
It's also important to have some faith that you won't be ill. If you convince yourself you will feel sick, then the likelihood is you will.
Other helpful tips include staying outdoors as much as possible, avoiding cruising for a long amount of time without docking, and ensuring that there are regular stop offs. It's also worth trying to get a cabin that has a balcony, but remember that low rooms that are centrally located can also help reduce the risk of seasickness.
Also keep in mind that you may not actually get sick on your cruise, even if you do get travel sick on other modes of transport. So keep this in mind.
2. Don't be concerned about claustrophobia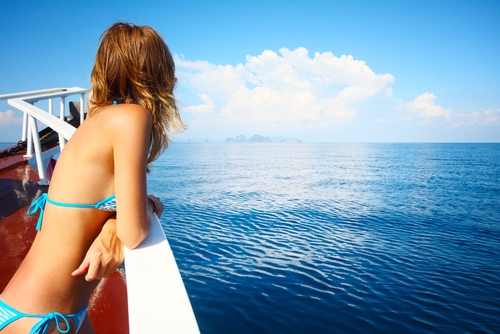 Some people don't like the idea of being on a cruise ship for a long period of time, and worry that perhaps their cabin may be too small.
This an unfounded concern.
The idea of a cruise is not to spend the entire time in your cabin, it's to explore the deck and make the most of the onboard amenities such as pools, cinemas, bars and much more.
So don't worry about feeling like you won't have room to move about - with the vast ocean wind running it's fingers through your hair - we'll doubt you will have ever felt more refreshed and out in the open ocean.
3. Remember the benefits of cruising
One of the main reasons people cruise is because they get to see a variety of different places without the hassle.
A cruise ship will take you direct to an array of ports, meaning that all you need to do is enjoy your time on the boat and wait to dock at your next destination.
They'll even organise onland cruise adventures that you can opt to make the most of to see some of the destinations most popular sites. Or if you'd rather go and experience the dock yourself, then you can also do that too - providing you get back on time!
Cruising is a great way to see the world - whether you want to be guided through the experience or explore it on your own.
4. You may save money
No matter where you go on holiday, it can be expensive, and holiday expenses get higher and higher the further and longer you travel.
Car rental, flights, insurance, hotel expenses, food, drink, gifts - it all adds up very quickly - however, this isn't the case with cruising.
Most cruise liners will offer all-inclusive packages, meaning that all your food and drink will be paid for throughout the trip. You also won't need to pay out for a car and hotel expenses, as they will all be included in your cruising price.
It's a great way to avoid any extra hidden costs, and if you still want to spend some time on land you can opt to cruise and stay, meaning you get the best of both worlds but have a price upfront that you know won't change.
5. Think you'll be bored?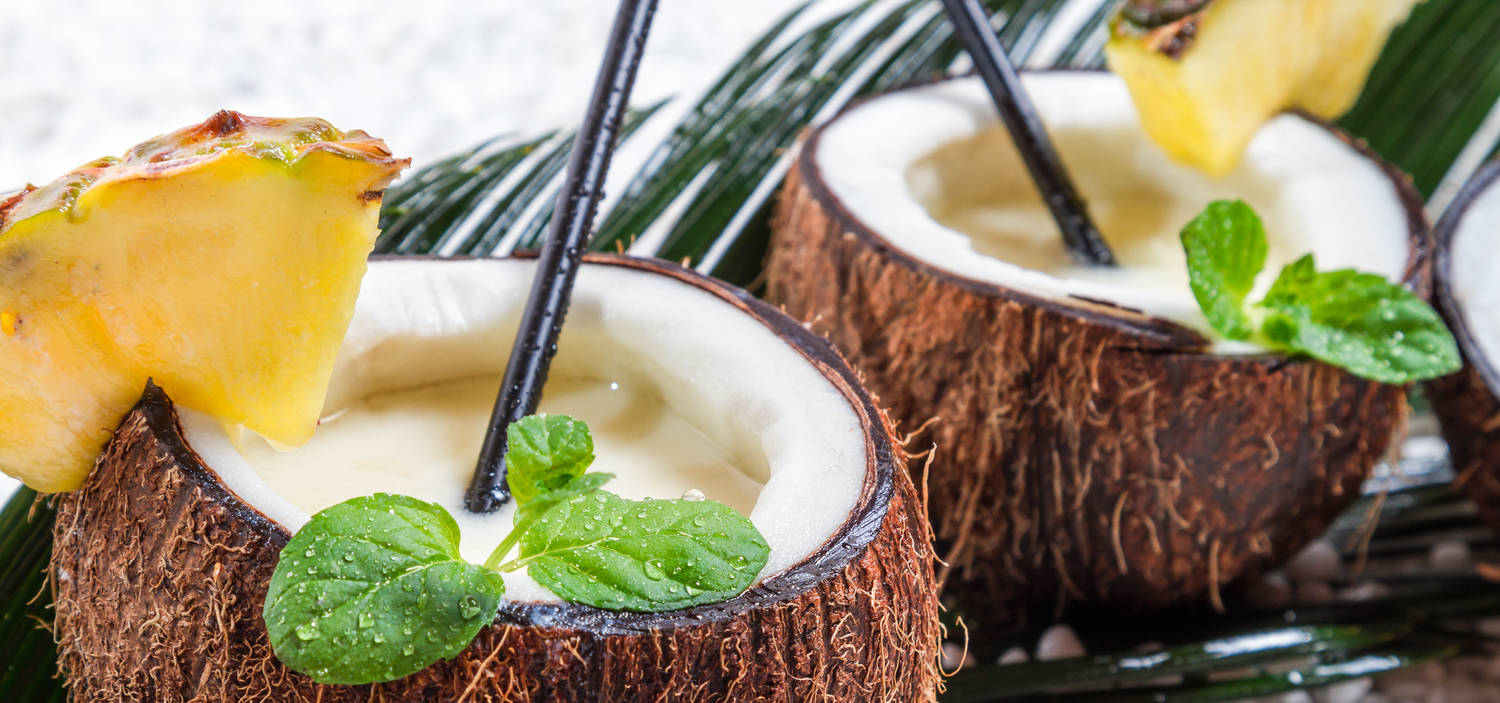 When you go on a cruise, you get so much more than the chance to sail across the ocean on a beautiful boat.
You also get access to a wide variety of onboard entertainment.
From taking a dip in the luxurious pool, to spending some time in the casino - cruises not only offer activities throughout the day, they also provide the chance to experience shows and comedians.
There's even the chance to put on your best formal attire and head down to the Captain's Dinner, where you'll be served some culinary delights.
Cruising is anything but boring, and we're sure you'll agree if you opt to choose a cruising holiday for your next break.
6. Worried about who you'll be cruising with?
A common misconception is that cruises are only taken by those of the older generations, yet this simply isn't true.
This ideology may have been more relevant in the past, but with the rise of new, modern ships, fantastic onboard amenities and more destinations than ever, cruising has become an experience that can be enjoyed by all ages - and often is.
You only need to think of cruise ships such as the ones Disney have on offer to see that it's a holiday experience that really is fun for the entire family.
So expect to be surrounded by cruisers of all ages should you get on board for your next break.
7. What if you can't get on the internet?
Going online has become such a popular pastime that a lot of us worry how we'd ever cope without it.
Well, fear not.
Cruise providers understand there's now more of a need to go online than there ever has been, and do offer some form of internet access - providing you're close enough to the shore.
A better way to get access to the internet may be by upgrading your phone package when you're away. Just make sure you don't overspend; no one wants to come home to a monumental phone bill.
Or, if you're REALLY feeling adventurous, why not spend some time 'off the grid'?
Cruising can be the perfect time to cut yourself off from the world and spend a little time focusing on you and those that you love - which is what a holiday should always be about really.
8. I'm worried that cruises aren't healthy.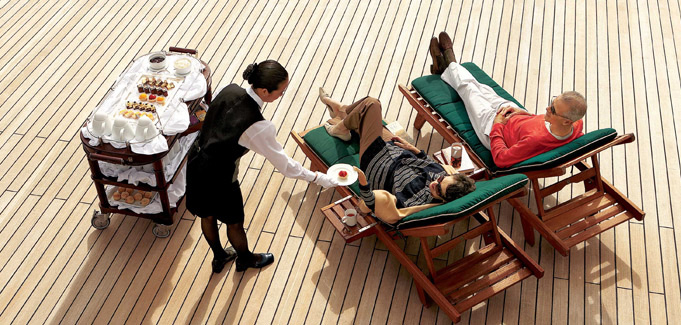 It's important to look after your health, but it's also important to not let that get in the way of a great holiday.
As you probably know, It's common knowledge that most cruise ships usually have buffets all throughout the day and most of the night.
But this doesn't mean that cruises can't be healthy.
Yes, food may be available at all times, but this doesn't mean you need to actually eat it. And because there's such a big buffet, there's always something healthy to eat close by.
So whether you're opting for refreshing bowl fruit, muesli and yogurt for breakfast, or perhaps a healthy mediterranean salad for tea, you will have the opportunity to chose from a wide selection of dishes no matter what you fancy to eat.
But do remember, you are on holiday. So if you want that piece of cake, you should most definitely eat it - and thoroughly enjoy it too!
If you're hoping to be a little more healthy when it comes to your drink choice, make sure you drink plenty of water to avoid dehydration. If you're drinking alcohol, light spirits with diet pop are a great way to save on calories whilst still enjoying a refreshing drink.
Yet, as we said before, a little indulgence is practically a holiday requirement, so make the most of the refreshing selection of drinks available.
Interested in a cruising holiday?
If any of your cruising concerns have been settled, and you're wondering what the next step is when it comes to booking your cruising break, then take a look at our current selection of cruises we have on offer.
Whether you want a mini cruise or a month long relaxing experience, we will have a cruise for you.
Our last minute cruise options are also great for those who are flexible and are looking for a great price.
To find out more, contact our helpful cruising experts today on 0800 408 0757.
Article read 1096 times.