Black

Red

Friday Sale
SAVE an additional £100 off our already amazing deals!
Our boss is out of the office for the day & we are going crazy with discounts & extra perks....
Get your hands on free drinks, up to $200 on board spend, free upgrades & more on selected sailings, AND, for this weekend only, an extra £100 off all Red Friday deals!
Simply book online using the promo code REDFRI or call us today and quote REDFRI and we'll discount your booking by £100!
Don't Miss Out… These special offers end Monday 26th November evening at 8pm!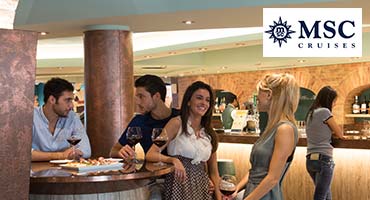 Discover a range of incredible ships, each with their own unique personality but all full of Italian flair! Get £100 off these already fantastic prices in our Black Friday SALE!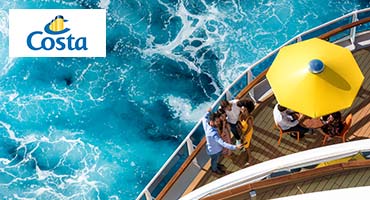 Elegant glamourous and glitzy! Thats what Costa Cruises is all about....Discover the Mediterranean in style with Costa and get a further £100 discount during out Black Friday SALE!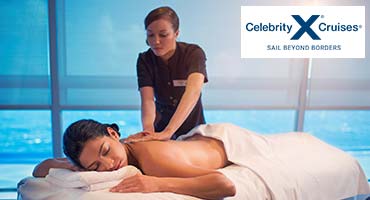 Cruise in 5* Modern Luxury with Celebrity Cruises. You'll be dazzled by the stunning ships and incredible service.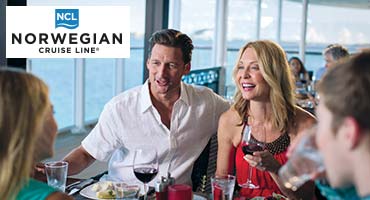 Discover Freestyle Cruising with Norwegian Cruise Lines. You'll also find endless dining options, fantastic food, world-class entertainment and a lively and fun atmosphere! Grab a bargain today with £100 off in our Black Friday SALE!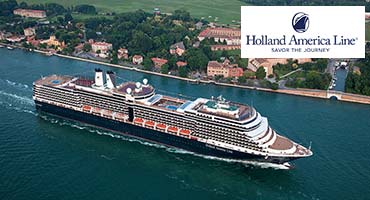 Beautiful, spacious mid-sized ships await when you cruise with 5* Holland America Line. From the moment you step on board, you'll be treated like royalty! Incredible dining experiences and exhilerating onboard activities are just the beginning!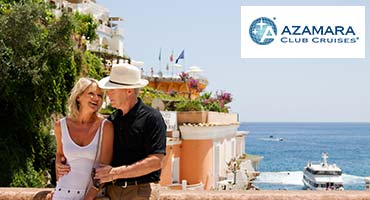 A cruise aboard an Azamara ship is like cruising aboard a boutique hotel. Your floating resort will take you to enchanting destinations where you'll enjoy immersive experiences.
Cruise Deals departing in
Departure
What's Included?
Price (From)

MSC Divina | 11 nights

30 Dec 18

£

1249

View Deal

North America, Mexico, Panama Canal

MSC Divina

MSC Cruises

Miami

-

Ocho Rios

-

Oranjestad, Aruba

-

Cartagena, Colombia

-

Colon, Panama

-

Costa Maya

-

Cozumel

-

Miami

United States, Antigua to Bahamas

MSC Divina | 21 nights

20 Dec 18

£

CALL

View Deal

Caribbean, Central America, Mexico, Bahamas, Panama Canal

MSC Divina

MSC Cruises

Miami

-

St John's, Newfoundland

-

St. Kitts

-

Point-a-Pitre

-

Roadtown

-

Philipsburg, St Maarten

-

Miami

-

Ocho Rios

-

Cartagena, Colombia

-

Cristobal, Panama

-

Puerto Limon

-

Costa Maya

-

Cozumel

-

Miami

United States, Antigua and Barbuda, Saint Kitts

MSC Divina | 10 nights

20 Dec 18

£

729

View Deal

Caribbean

MSC Divina

MSC Cruises

Miami

-

St John's, Antigua

-

St. Kitts

-

Point-a-Pitre

-

Roadtown

-

Philipsburg, St Maarten

-

Miami

United States, Jamaica, Colombia, Panama

MSC Divina | 21 nights

30 Dec 18

£

CALL

View Deal

Caribbean, Central America, Mexico, Panama Canal

MSC Divina

MSC Cruises

Miami

-

Ocho Rios

-

Oranjestad, Aruba

-

Cartagena, Colombia

-

Colon, Panama

-

Costa Maya

-

Cozumel

-

Miami

-

St John's, Antigua

-

St. Kitts

-

Roadtown

-

Point-a-Pitre

-

Philipsburg, St Maarten

-

Miami

United Arab Emirates,Oman,India

MSC Lirica | 14 nights

22 Dec 18

£

699

View Deal

Asia & Indian Ocean, Dubai & Emirates

MSC Lirica

MSC Cruises

Dubai

-

Abu Dhabi

-

Muscat

-

New Mangalore

-

Goa

-

Mumbai

-

Khor al Fakkan, UAE

-

Dubai

MSC Magnifica | 5 nights

20 Dec 18

£

399

View Deal

Europe, Mediterranean

MSC Magnifica

MSC Cruises

Rome (Civitavecchia)

-

Genoa

-

Marseille

-

Barcelona

-

Rome (Civitavecchia)

MSC Magnifica | 5 nights

21 Dec 18

£

270

View Deal

Europe, Mediterranean

MSC Magnifica

MSC Cruises

Genoa

-

Marseille

-

Barcelona

-

Rome (Civitavecchia)

-

Genoa

MSC Magnifica | 5 nights

22 Dec 18

£

CALL

View Deal

Europe, Mediterranean

MSC Magnifica

MSC Cruises

Marseille

-

Barcelona

-

Rome (Civitavecchia)

-

Genoa

-

Marseille

MSC Magnifica | 5 nights

23 Dec 18

£

CALL

View Deal

Europe, Mediterranean

MSC Magnifica

MSC Cruises

Barcelona

-

Rome (Civitavecchia)

-

Genoa

-

Marseille

-

Barcelona

MSC Magnifica | 10 nights

27 Dec 18

£

1649

View Deal

Europe, Mediterranean

MSC Magnifica

MSC Cruises

Marseille

-

Barcelona

-

Gibraltar

-

Lisbon

-

Cadiz

-

Malaga

-

Rome (Civitavecchia)

-

Genoa

-

Marseille

United States, Jamaica, Cayman Islands, Mexico

MSC Seaside | 7 nights

15 Dec 18

£

599

View Deal

Caribbean, Mexico, Bahamas

MSC Seaside

MSC Cruises

Miami

-

Ocho Rios

-

George Town, Cayman Islands

-

Cozumel

-

Costa Maya

-

Miami

Caribbean, Cuba & Antilles

MSC Seaside | 14 nights

22 Dec 18

£

CALL

View Deal

Caribbean

MSC Seaside

MSC Cruises

Miami

-

San Juan, Puerto Rico

-

Charlotte Amalie

-

Nassau

-

Ocean Cay MSC Marine Reserve

-

Miami

-

Ocho Rios

-

George Town, Cayman Islands

-

Cozumel

-

Ocean Cay MSC Marine Reserve

-

Miami

USA, Jamaica, Cayman Islands, Mexico, Bahama

MSC Seaside | 14 nights

29 Dec 18

£

CALL

View Deal

Caribbean, Mexico, Bahamas

MSC Seaside

MSC Cruises

Miami

-

Ocho Rios

-

George Town, Cayman Islands

-

Cozumel

-

Ocean Cay MSC Marine Reserve

-

Miami

-

San Juan, Puerto Rico

-

Charlotte Amalie

-

Nassau

-

Ocean Cay MSC Marine Reserve

-

Miami

USA, Jamaica, Cayman Islands, Mexico, Bahamas

MSC Seaside | 7 nights

29 Dec 18

£

2249

View Deal

Mexico, Bahamas

MSC Seaside

MSC Cruises

Miami

-

Ocho Rios

-

George Town, Cayman Islands

-

Cozumel

-

Nassau

-

Miami

Italy, France, Spain, Malta

MSC Sinfonia | 9 nights

16 Dec 18

£

517

View Deal

Europe, Mediterranean

MSC Sinfonia

MSC Cruises

Rome (Civitavecchia)

-

Genoa

-

Marseille

-

Barcelona

-

Valencia

-

Palma De Mallorca

-

Malta (La Valletta)

-

Messina

-

Rome (Civitavecchia)

Italy, France, Spain, Portugal, Morocco

MSC Sinfonia | 13 nights

25 Dec 18

£

1449

View Deal

Europe, Mediterranean

MSC Sinfonia

MSC Cruises

Rome (Civitavecchia)

-

Livorno

-

Genoa

-

Marseille

-

Barcelona

-

Santa Cruz de Tenerife

-

Funchal

-

Tangier

-

Cartagena, Spain

-

Rome (Civitavecchia)

Italy, France, Spain, Portugal, Morocco

MSC Sinfonia | 12 nights

27 Dec 18

£

999

View Deal

Europe, Mediterranean

MSC Sinfonia

MSC Cruises

Genoa

-

Marseille

-

Barcelona

-

Santa Cruz de Tenerife

-

Funchal

-

Tangier

-

Cartagena, Spain

-

Rome (Civitavecchia)

-

Genoa

France, Spain, Portugal, Morocco, Italy

MSC Sinfonia | 12 nights

28 Dec 18

£

949

View Deal

Canaries, Europe, Mediterranean

MSC Sinfonia

MSC Cruises

Marseille

-

Barcelona

-

Santa Cruz de Tenerife

-

Funchal

-

Tangier

-

Cartagena, Spain

-

Rome (Civitavecchia)

-

Genoa

-

Marseille

Spain, Portugal, Morocco, Italy, France

MSC Sinfonia | 12 nights

29 Dec 18

£

1179

View Deal

Canaries, Europe, Mediterranean

MSC Sinfonia

MSC Cruises

Barcelona

-

Santa Cruz de Tenerife

-

Funchal

-

Tangier

-

Cartagena, Spain

-

Rome (Civitavecchia)

-

Genoa

-

Marseille

-

Barcelona

United Arab Emirates, Oman

MSC Splendida | 7 nights

15 Dec 18

£

CALL

View Deal

Dubai & Emirates

MSC Splendida

MSC Cruises

Dubai

-

Abu Dhabi

-

Sir Bani Yas Island (UAE)

-

Muscat

-

Khasab

-

Dubai

United Arab Emirates, Bahrain, Qatar

MSC Splendida | 7 nights

29 Dec 18

£

CALL

View Deal

Dubai & Emirates

MSC Splendida

MSC Cruises

Dubai

-

Abu Dhabi

-

Sir Bani Yas Island (UAE)

-

Bahrain

-

Doha

-

Dubai

United States, Belize, Mexico, Cuba

MSC Armonia | 7 nights

11 Mar 19

£

599

View Deal

Caribbean, Mexico

MSC Armonia

MSC Cruises

Miami

-

Belize

-

Costa Maya

-

Cozumel

-

Havana

-

Miami

United States, Belize, Mexico, Cuba

MSC Armonia | 8 nights

25 Mar 19

£

449

View Deal

Caribbean, Mexico

MSC Armonia

MSC Cruises

Miami

-

Belize

-

Costa Maya

-

Cozumel

-

Havana

-

Miami

MSC Armonia | 13 nights

02 Apr 19

£

1059

View Deal

Caribbean

MSC Armonia

MSC Cruises

Miami

-

George Town, Cayman Islands

-

Cozumel

-

Havana

-

Miami

-

Isla de Roatan, Honduras

-

Costa Maya

-

Cozumel

-

Havana

-

Miami

Caribbean, Cuba & Antilles

MSC Armonia | 14 nights

08 Apr 19

£

1329

View Deal

Caribbean

MSC Armonia

MSC Cruises

Miami

-

Isla de Roatan, Honduras

-

Costa Maya

-

Cozumel

-

Havana

-

Miami

-

Montego Bay

-

George Town, Cayman Islands

-

Cozumel

-

Havana

-

Miami

United States, Honduras, Mexico, Cuba

MSC Armonia | 7 nights

06 May 19

£

579

View Deal

Caribbean

MSC Armonia

MSC Cruises

Miami

-

Isla de Roatan, Honduras

-

Costa Maya

-

Cozumel

-

Havana

-

Miami

United States, Honduras, Mexico, Cuba, Jamaica, Ca

MSC Armonia | 14 nights

22 Apr 19

£

1139

View Deal

North America

MSC Armonia

MSC Cruises

USA,Honduras, Mexico, Cuba, Jamaica,Cayman Islands

MSC Armonia | 14 nights

06 May 19

£

1329

View Deal

Caribbean

MSC Armonia

MSC Cruises

Miami

-

Isla de Roatan, Honduras

-

Costa Maya

-

Cozumel

-

Havana

-

Miami

-

Montego Bay

-

George Town, Cayman Islands

-

Cozumel

-

Havana

-

Miami

USA, Jamaica, Cayman Islands, Mexico, Cuba

MSC Armonia | 7 nights

15 Apr 19

£

CALL

View Deal

Caribbean, North America

MSC Armonia

MSC Cruises

Miami

-

Montego Bay

-

George Town, Cayman Islands

-

Cozumel

-

Havana

-

Miami

United Arab Emirates, Oman

MSC Splendida | 7 nights

26 Jan 19

£

529

View Deal

Dubai & Emirates

MSC Splendida

MSC Cruises

Dubai

-

Abu Dhabi

-

Sir Bani Yas Island (UAE)

-

Muscat

-

Khasab

-

Dubai

Spain, Malta, Italy, France

MSC Sinfonia | 10 nights

10 Jan 19

£

599

View Deal

Europe, Mediterranean

MSC Sinfonia

MSC Cruises

Barcelona

-

Valencia

-

Palma De Mallorca

-

Malta (La Valletta)

-

Messina

-

Rome (Civitavecchia)

-

Livorno

-

Genoa

-

Marseille

-

Barcelona

Caribbean, Cuba & Antilles

MSC Armonia | 14 nights

03 Jun 19

£

1299

View Deal

Caribbean

MSC Armonia

MSC Cruises

Miami

-

Isla de Roatan, Honduras

-

Costa Maya

-

Cozumel

-

Havana

-

Miami

-

Montego Bay

-

George Town, Cayman Islands

-

Cozumel

-

Havana

-

Miami

Caribbean, Cuba & Antilles

MSC Armonia | 14 nights

09 Sep 19

£

1149

View Deal

Caribbean

MSC Armonia

MSC Cruises

Miami

-

Isla de Roatan, Honduras

-

Costa Maya

-

Cozumel

-

Havana

-

Miami

-

Montego Bay

-

George Town, Cayman Islands

-

Cozumel

-

Havana

-

Miami

Caribbean, Cuba & Antilles

MSC Armonia | 14 nights

02 Sep 19

£

1149

View Deal

Caribbean

MSC Armonia

MSC Cruises

Miami

-

Montego Bay

-

George Town, Cayman Islands

-

Cozumel

-

Havana

-

Miami

-

Isla de Roatan, Honduras

-

Costa Maya

-

Cozumel

-

Havana

-

Miami

USA, Jamaica, Cayman Islands, Mexico

MSC Armonia | 14 nights

14 Oct 19

£

1039

View Deal

Caribbean

MSC Armonia

MSC Cruises

Miami

-

Montego Bay

-

George Town, Cayman Islands

-

Cozumel

-

Havana

-

Miami

-

Isla de Roatan, Honduras

-

Costa Maya

-

Cozumel

-

Havana

-

Miami

Spain, Malta, Italy, France

MSC Sinfonia | 10 nights

20 Jan 19

£

699

View Deal

Europe, Mediterranean

MSC Sinfonia

MSC Cruises

Barcelona

-

Valencia

-

Palma De Mallorca

-

Malta (La Valletta)

-

Messina

-

Rome (Civitavecchia)

-

Livorno

-

Genoa

-

Marseille

-

Barcelona

Italy, France, Spain, Portugal, Morocco

MSC Sinfonia | 13 nights

26 Jan 19

£

799

View Deal

Canaries, Europe, Mediterranean

MSC Sinfonia

MSC Cruises

Rome (Civitavecchia)

-

Livorno

-

Genoa

-

Marseille

-

Barcelona

-

Funchal

-

Santa Cruz de Tenerife

-

Tangier

-

Cartagena, Spain

-

Rome (Civitavecchia)

Spain, Portugal, Morocco, Italy, France

MSC Sinfonia | 12 nights

30 Jan 19

£

749

View Deal

Canaries, Europe, Mediterranean

MSC Sinfonia

MSC Cruises

Barcelona

-

Funchal

-

Santa Cruz de Tenerife

-

Tangier

-

Cartagena, Spain

-

Rome (Civitavecchia)

-

Genoa

-

Marseille

-

Barcelona

Italy, France, Spain, Malta, Greece

MSC Sinfonia | 11 nights

08 Feb 19

£

749

View Deal

Europe, Mediterranean

MSC Sinfonia

MSC Cruises

Rome (Civitavecchia)

-

Genoa

-

Marseille

-

Barcelona

-

Malta (La Valletta)

-

Corfu

-

Katakolon

-

Heraklion

-

Athens (Piraeus)

-

Rome (Civitavecchia)

MSC Bellissima | 3 nights

12 Mar 19

£

379

View Deal

Mediterranean

MSC Bellissima

MSC Cruises

Barcelona

-

Marseille

-

Genoa

-

Barcelona

MSC Bellissima | 3 nights

13 Mar 19

£

349

View Deal

Europe

MSC Bellissima

MSC Cruises

Marseille

-

Genoa

-

Barcelona

-

Marseille

Italy, Spain, France, Italy

MSC Bellissima | 3 nights

14 Mar 19

£

349

View Deal

Europe, Mediterranean

MSC Bellissima

MSC Cruises

Genoa

-

Barcelona

-

Marseille

-

Genoa

Spain, France, Italy, Malta

MSC Bellissima | 7 nights

15 Mar 19

£

679

View Deal

Europe, Mediterranean

MSC Bellissima

MSC Cruises

Barcelona

-

Marseille

-

Genoa

-

Naples

-

Messina

-

Malta (La Valletta)

-

Barcelona

France, Italy, Malta, Spain

MSC Bellissima | 7 nights

16 Mar 19

£

679

View Deal

Europe, Mediterranean

MSC Bellissima

MSC Cruises

Marseille

-

Genoa

-

Naples

-

Messina

-

Malta (La Valletta)

-

Barcelona

-

Marseille

Spain, France, Italy, Malta

MSC Bellissima | 7 nights

22 Mar 19

£

CALL

View Deal

Europe, Mediterranean

MSC Bellissima

MSC Cruises

Barcelona

-

Marseille

-

Genoa

-

Naples

-

Messina

-

Malta (La Valletta)

-

Barcelona

France, Italy, Malta, Spain

MSC Bellissima | 7 nights

23 Mar 19

£

799

View Deal

Europe, Mediterranean

MSC Bellissima

MSC Cruises

Marseille

-

Genoa

-

Naples

-

Messina

-

Malta (La Valletta)

-

Barcelona

-

Marseille

Italy, Malta, Spain, France, Italy

MSC Bellissima | 7 nights

17 Mar 19

£

619

View Deal

Europe, Mediterranean

MSC Bellissima

MSC Cruises

Genoa

-

Naples

-

Messina

-

Malta (La Valletta)

-

Barcelona

-

Marseille

-

Genoa

Italy, France, Spain, Malta, Greece

MSC Sinfonia | 11 nights

09 Feb 19

£

619

View Deal

Europe, Mediterranean

MSC Sinfonia

MSC Cruises

Genoa

-

Marseille

-

Barcelona

-

Malta (La Valletta)

-

Corfu

-

Katakolon

-

Heraklion

-

Athens (Piraeus)

-

Rome (Civitavecchia)

-

Genoa

Italy, France, Spain, Malta

MSC Sinfonia | 9 nights

19 Feb 19

£

599

View Deal

Europe, Mediterranean

MSC Sinfonia

MSC Cruises

Rome (Civitavecchia)

-

Genoa

-

Marseille

-

Barcelona

-

Valencia

-

Palma De Mallorca

-

Malta (La Valletta)

-

Messina

-

Rome (Civitavecchia)

France, Spain, Malta, Italy

MSC Sinfonia | 10 nights

26 Mar 19

£

549

View Deal

Europe, Mediterranean

MSC Sinfonia

MSC Cruises

Marseille

-

Barcelona

-

Valencia

-

Palma De Mallorca

-

Malta (La Valletta)

-

Messina

-

Rome (Civitavecchia)

-

Livorno

-

Genoa

-

Marseille

Italy, France, Spain, Malta, Greece

MSC Sinfonia | 12 nights

02 Apr 19

£

799

View Deal

Europe, Mediterranean

MSC Sinfonia

MSC Cruises

Rome (Civitavecchia)

-

Livorno

-

Genoa

-

Marseille

-

Barcelona

-

Malta (La Valletta)

-

Corfu

-

Katakolon

-

Heraklion

-

Athens (Piraeus)

-

Rome (Civitavecchia)

Spain, Malta, Greece, Italy, France

MSC Sinfonia | 11 nights

06 Apr 19

£

CALL

View Deal

Europe, Mediterranean

MSC Sinfonia

MSC Cruises

Barcelona

-

Malta (La Valletta)

-

Corfu

-

Katakolon

-

Heraklion

-

Athens (Piraeus)

-

Rome (Civitavecchia)

-

Genoa

-

Marseille

-

Barcelona

Italy, France, Spain, Portugal, Morocco

MSC Sinfonia | 12 nights

15 Apr 19

£

1049

View Deal

Canaries, Europe, Mediterranean

MSC Sinfonia

MSC Cruises

Genoa

-

Marseille

-

Barcelona

-

Funchal

-

Santa Cruz de Tenerife

-

Tangier

-

Cartagena, Spain

-

Rome (Civitavecchia)

-

Genoa

Caribbean, Cuba & Antilles

MSC Divina | 21 nights

10 Jan 19

£

1620

View Deal

Caribbean

MSC Divina

MSC Cruises

Miami

-

St John's, Newfoundland

-

St. Kitts

-

Roadtown

-

Point-a-Pitre

-

Philipsburg, St Maarten

-

Miami

-

Kralendijk,Bonaire

-

Willemstad, Curacao

-

Oranjestad, Aruba

-

Ocho Rios

-

George Town, Cayman Islands

-

Cozumel

-

Miami

United States,Bonaire, Saint Eustatius,Curacao

MSC Divina | 11 nights

20 Jan 19

£

749

View Deal

Caribbean

MSC Divina

MSC Cruises

Miami

-

Kralendijk,Bonaire

-

Willemstad, Curacao

-

Oranjestad, Aruba

-

Ocho Rios

-

George Town, Cayman Islands

-

Cozumel

-

Miami

United States, Aruba, Jamaica, Cayman Islands

MSC Divina | 21 nights

20 Jan 19

£

1299

View Deal

Caribbean, Bahamas

MSC Divina

MSC Cruises

Miami

-

Kralendijk,Bonaire

-

Willemstad, Curacao

-

Oranjestad, Aruba

-

Ocho Rios

-

George Town, Cayman Islands

-

Cozumel

-

Miami

-

St John's, Newfoundland

-

St. Kitts

-

Roadtown

-

Point-a-Pitre

-

Philipsburg, St Maarten

-

Miami

United States, Antigua and Barbuda, Saint Kitts

MSC Divina | 10 nights

31 Jan 19

£

549

View Deal

Caribbean

MSC Divina

MSC Cruises

Miami

-

St John's, Antigua

-

St. Kitts

-

Roadtown

-

Point-a-Pitre

-

Philipsburg, St Maarten

-

Miami

United States, Antigua and Barbuda, Saint Kitts

MSC Divina | 21 nights

31 Jan 19

£

1349

View Deal

Caribbean, Central America, Mexico, Bahamas, Panama Canal

MSC Divina

MSC Cruises

Miami

-

St John's, Newfoundland

-

St. Kitts

-

Roadtown

-

Point-a-Pitre

-

Philipsburg, St Maarten

-

Miami

-

Ocho Rios

-

Cartagena, Colombia

-

Cristobal, Panama

-

Puerto Limon

-

Costa Maya

-

Cozumel

-

Miami

Caribbean, Cuba and Antilles

MSC Divina | 11 nights

10 Feb 19

£

929

View Deal

Caribbean, Central America, Mexico, Panama Canal

MSC Divina

MSC Cruises

Miami

-

Ocho Rios

-

Oranjestad, Aruba

-

Cartagena, Colombia

-

Colon, Panama

-

Costa Maya

-

Cozumel

-

Miami

Caribbean, Cuba and Antilles

MSC Divina | 21 nights

10 Feb 19

£

1499

View Deal

Caribbean, Central America, Mexico, Panama Canal

MSC Divina

MSC Cruises

Miami

-

Ocho Rios

-

Oranjestad, Aruba

-

Cartagena, Colombia

-

Colon, Panama

-

Costa Maya

-

Cozumel

-

Miami

-

Roadtown

-

St John's, Newfoundland

-

St. Kitts

-

Fort de France

-

Philipsburg, St Maarten

-

Miami

Caribbean, Cuba and Antilles

MSC Divina | 10 nights

21 Feb 19

£

769

View Deal

Caribbean

MSC Divina

MSC Cruises

Miami

-

Roadtown

-

St John's, Antigua

-

St. Kitts

-

Fort de France

-

Philipsburg, St Maarten

-

Miami

Caribbean, Cuba and Antilles

MSC Divina | 21 nights

21 Feb 19

£

2249

View Deal

Caribbean, Central America, Mexico, Panama Canal

MSC Divina

MSC Cruises

Miami

-

Roadtown

-

St John's, Antigua

-

St. Kitts

-

Fort de France

-

Philipsburg, St Maarten

-

Miami

-

Ocho Rios

-

Oranjestad, Aruba

-

Cartagena, Colombia

-

Colon, Panama

-

Costa Maya

-

Cozumel

-

Miami

Caribbean, Cuba and Antilles

MSC Divina | 11 nights

03 Mar 19

£

1159

View Deal

Caribbean, Mexico, Panama Canal

MSC Divina

MSC Cruises

Miami

-

Ocho Rios

-

Oranjestad, Aruba

-

Cartagena, Colombia

-

Colon, Panama

-

Costa Maya

-

Cozumel

-

Miami

MSC Divina | 3 nights

03 Apr 19

£

CALL

View Deal

Europe

MSC Divina

MSC Cruises

Genoa

-

Rome (Civitavecchia)

-

Marseille

-

Genoa

MSC Divina | 7 nights

07 Apr 19

£

949

View Deal

Europe, Mediterranean

MSC Divina

MSC Cruises

Rome (Civitavecchia)

-

Palermo

-

Cagliari

-

Palma De Mallorca

-

Valencia

-

Marseille

-

Genoa

-

Rome (Civitavecchia)

MSC Divina | 7 nights

05 Apr 19

£

739

View Deal

Europe, Mediterranean

MSC Divina

MSC Cruises

Marseille

-

Genoa

-

Rome (Civitavecchia)

-

Palermo

-

Cagliari

-

Palma De Mallorca

-

Valencia

-

Marseille

MSC Divina | 7 nights

06 Apr 19

£

619

View Deal

Europe, Mediterranean

MSC Divina

MSC Cruises

Genoa

-

Rome (Civitavecchia)

-

Palermo

-

Cagliari

-

Palma De Mallorca

-

Valencia

-

Marseille

-

Genoa

MSC Divina | 7 nights

11 Apr 19

£

799

View Deal

Europe, Mediterranean

MSC Divina

MSC Cruises

Valencia

-

Marseille

-

Genoa

-

Rome (Civitavecchia)

-

Palermo

-

Cagliari

-

Palma De Mallorca

-

Valencia

MSC Sinfonia | 7 nights

11 May 19

£

799

View Deal

Europe, Mediterranean

MSC Sinfonia

MSC Cruises

Venice

-

Split

-

Santorini Island

-

Mykonos

-

Dubrovnik

-

Italy (Ancona)

-

Venice

MSC Divina | 7 nights

05 Jul 19

£

979

View Deal

Europe, Mediterranean

MSC Divina

MSC Cruises

Marseille

-

Genoa

-

Rome (Civitavecchia)

-

Palermo

-

Cagliari

-

Palma De Mallorca

-

Valencia

-

Marseille

MSC Divina | 7 nights

11 Jul 19

£

1129

View Deal

Europe, Mediterranean

MSC Divina

MSC Cruises

Valencia

-

Marseille

-

Genoa

-

Rome (Civitavecchia)

-

Palermo

-

Cagliari

-

Palma De Mallorca

-

Valencia

MSC Divina | 7 nights

12 Jul 19

£

1039

View Deal

Europe, Mediterranean

MSC Divina

MSC Cruises

Marseille

-

Genoa

-

Rome (Civitavecchia)

-

Palermo

-

Cagliari

-

Palma De Mallorca

-

Valencia

-

Marseille

MSC Divina | 7 nights

19 Jul 19

£

1039

View Deal

Europe

MSC Divina

MSC Cruises

Marseille

-

Genoa

-

Rome (Civitavecchia)

-

Palermo

-

Cagliari

-

Palma

-

Valencia

-

Marseille

MSC Divina | 7 nights

18 Jul 19

£

1009

View Deal

Europe, Mediterranean

MSC Divina

MSC Cruises

Valencia

-

Marseille

-

Genoa

-

Rome (Civitavecchia)

-

Palermo

-

Cagliari

-

Palma De Mallorca

-

Valencia

MSC Divina | 7 nights

26 Jul 19

£

1069

View Deal

Europe, Mediterranean

MSC Divina

MSC Cruises

Marseille

-

Genoa

-

Rome (Civitavecchia)

-

Palermo

-

Cagliari

-

Palma De Mallorca

-

Valencia

-

Marseille

MSC Divina | 7 nights

02 Aug 19

£

1099

View Deal

Europe, Mediterranean

MSC Divina

MSC Cruises

Marseille

-

Genoa

-

Rome (Civitavecchia)

-

Palermo

-

Cagliari

-

Palma De Mallorca

-

Valencia

-

Marseille

MSC Divina | 7 nights

09 Aug 19

£

CALL

View Deal

Europe, Mediterranean

MSC Divina

MSC Cruises

Marseille

-

Genoa

-

Rome (Civitavecchia)

-

Palermo

-

Cagliari

-

Palma De Mallorca

-

Valencia

-

Marseille

MSC Meraviglia | 7 nights

19 May 19

£

749

View Deal

Scandinavia

MSC Meraviglia

MSC Cruises

Copenhagen

-

Hellesylt

-

Flam

-

Haugesund

-

Kiel

-

Copenhagen

MSC Divina | 7 nights

05 Sep 19

£

799

View Deal

Europe, Mediterranean

MSC Divina

MSC Cruises

Valencia

-

Marseille

-

Genoa

-

Rome (Civitavecchia)

-

Palermo

-

Cagliari

-

Palma De Mallorca

-

Valencia

MSC Divina | 7 nights

04 Jul 19

£

939

View Deal

Europe, Mediterranean

MSC Divina

MSC Cruises

Valencia

-

Marseille

-

Genoa

-

Rome (Civitavecchia)

-

Palermo

-

Cagliari

-

Palma De Mallorca

-

Valencia

MSC Meraviglia | 7 nights

30 Jun 19

£

769

View Deal

Scandinavia

MSC Meraviglia

MSC Cruises

Copenhagen

-

Hellesylt

-

Molde

-

Flam

-

Kiel

-

Copenhagen

Italy, Croatia, Greece, Albania

MSC Sinfonia | 7 nights

12 Oct 19

£

599

View Deal

Europe, Mediterranean

MSC Sinfonia

MSC Cruises

Venice

-

Split

-

Santorini Island

-

Sarande

-

Dubrovnik

-

Italy (Ancona)

-

Venice

Denmark, Finland, Russia, Estonia, Germany

MSC Meraviglia | 7 nights

07 Jul 19

£

839

View Deal

Scandinavia, Russia

MSC Meraviglia

MSC Cruises

Copenhagen

-

Helsinki

-

St Petersburg, Russia

-

Tallinn

-

Kiel

-

Copenhagen

MSC Meraviglia | 7 nights

14 Jul 19

£

829

View Deal

Scandinavia

MSC Meraviglia

MSC Cruises

Copenhagen

-

Olden

-

Flam

-

Stavanger

-

Kiel

-

Copenhagen

MSC Meraviglia | 7 nights

28 Jul 19

£

829

View Deal

Scandinavia

MSC Meraviglia

MSC Cruises

Copenhagen

-

Hellesylt

-

Flam

-

Stavanger

-

Kiel

-

Copenhagen

Denmark, Finland, Russia, Estonia, Germany

MSC Meraviglia | 7 nights

04 Aug 19

£

829

View Deal

Europe, Scandinavia, Russia

MSC Meraviglia

MSC Cruises

Copenhagen

-

Tallinn

-

St Petersburg, Russia

-

Helsinki

-

Kiel

-

Copenhagen

MSC Seaview | 7 nights

17 Apr 19

£

1129

View Deal

Europe, Mediterranean

MSC Seaview

MSC Cruises

Rome (Civitavecchia)

-

Cannes

-

Palma De Mallorca

-

Barcelona

-

Ajaccio

-

Genoa

-

La Spezia

-

Rome (Civitavecchia)

Denmark, Finland, Russia, Estonia, Germany

MSC Meraviglia | 7 nights

01 Sep 19

£

689

View Deal

Scandinavia

MSC Meraviglia

MSC Cruises

Copenhagen

-

Helsinki

-

St Petersburg, Russia

-

Tallinn

-

Kiel

-

Copenhagen

MSC Meraviglia | 7 nights

08 Sep 19

£

689

View Deal

Scandinavia

MSC Meraviglia

MSC Cruises

Copenhagen

-

Hellesylt

-

Flam

-

Stavanger

-

Kiel

-

Copenhagen

MSC Lirica | 7 nights

13 Sep 19

£

699

View Deal

Europe

MSC Lirica

MSC Cruises

Venice

-

Bari

-

Santorini Island

-

Chania, Crete

-

Cephalonia

-

Split

-

Venice

MSC Lirica | 7 nights

20 Sep 19

£

649

View Deal

Europe

MSC Lirica

MSC Cruises

Venice

-

Bari

-

Santorini Island

-

Chania, Crete

-

Cephalonia

-

Split

-

Venice

MSC Lirica | 7 nights

27 Sep 19

£

599

View Deal

Europe

MSC Lirica

MSC Cruises

Venice

-

Bari

-

Santorini Island

-

Chania, Crete

-

Cephalonia

-

Split

-

Venice

MSC Lirica | 7 nights

04 Oct 19

£

599

View Deal

Europe

MSC Lirica

MSC Cruises

Venice

-

Bari

-

Santorini Island

-

Chania, Crete

-

Cephalonia

-

Split

-

Venice

MSC Lirica | 7 nights

11 Oct 19

£

549

View Deal

Europe

MSC Lirica

MSC Cruises

Venice

-

Bari

-

Santorini Island

-

Chania, Crete

-

Cephalonia

-

Split

-

Venice

MSC Lirica | 7 nights

18 Oct 19

£

424

View Deal

Europe

MSC Lirica

MSC Cruises

Venice

-

Bari

-

Santorini Island

-

Chania, Crete

-

Cephalonia

-

Split

-

Venice

MSC Lirica | 7 nights

02 Aug 19

£

999

View Deal

Europe

MSC Lirica

MSC Cruises

Venice

-

Bari

-

Santorini Island

-

Chania, Crete

-

Cephalonia

-

Split

-

Venice

MSC Lirica | 7 nights

09 Aug 19

£

999

View Deal

Europe

MSC Lirica

MSC Cruises

Venice

-

Bari

-

Santorini Island

-

Chania, Crete

-

Cephalonia

-

Split

-

Venice

MSC Lirica | 7 nights

16 Aug 19

£

949

View Deal

Europe

MSC Lirica

MSC Cruises

Venice

-

Bari

-

Santorini Island

-

Chania, Crete

-

Cephalonia

-

Split

-

Venice

MSC Lirica | 7 nights

23 Aug 19

£

949

View Deal

Europe

MSC Lirica

MSC Cruises

Venice

-

Bari

-

Santorini Island

-

Chania, Crete

-

Cephalonia

-

Split

-

Venice

MSC Lirica | 7 nights

30 Aug 19

£

749

View Deal

Europe

MSC Lirica

MSC Cruises

Venice

-

Bari

-

Santorini Island

-

Chania, Crete

-

Cephalonia

-

Split

-

Venice

MSC Lirica | 7 nights

06 Sep 19

£

699

View Deal

Europe

MSC Lirica

MSC Cruises

Venice

-

Bari

-

Santorini Island

-

Chania, Crete

-

Cephalonia

-

Split

-

Venice

MSC Orchestra | 4 nights

22 Sep 19

£

CALL

View Deal

Europe, Mediterranean

MSC Orchestra

MSC Cruises

Genoa

-

Marseille

-

Ibiza

-

Barcelona

-

Genoa

MSC Orchestra | 3 nights

25 Sep 19

£

CALL

View Deal

Europe, Mediterranean

MSC Orchestra

MSC Cruises

Barcelona

-

Genoa

-

Marseille

-

Barcelona

Italy, Slovenia, Croatia, Albania

MSC Musica | 5 nights

20 May 19

£

CALL

View Deal

Europe, Mediterranean

MSC Musica

MSC Cruises

Venice

-

Koper

-

Zadar, Croatia

-

Sarande

-

Dubrovnik

-

Venice

Italy, Greece, Albania, Croatia

MSC Musica | 7 nights

25 May 19

£

939

View Deal

Europe, Mediterranean

MSC Musica

MSC Cruises

Venice

-

Brindisi

-

Katakolon

-

Mykonos

-

Athens (Piraeus)

-

Sarande

-

Dubrovnik

-

Venice

Italy, Greece, Albania, Croatia

MSC Musica | 7 nights

26 May 19

£

1059

View Deal

Europe, Mediterranean

MSC Musica

MSC Cruises

Brindisi

-

Katakolon

-

Mykonos

-

Athens (Piraeus)

-

Sarande

-

Dubrovnik

-

Venice

-

Brindisi

Italy, Greece, Albania, Croatia

MSC Musica | 7 nights

01 Jun 19

£

739

View Deal

Europe, Mediterranean

MSC Musica

MSC Cruises

Venice

-

Brindisi

-

Katakolon

-

Mykonos

-

Athens (Piraeus)

-

Sarande

-

Dubrovnik

-

Venice

Italy, Greece, Albania, Croatia

MSC Musica | 7 nights

08 Jun 19

£

720

View Deal

Europe, Mediterranean

MSC Musica

MSC Cruises

Venice

-

Brindisi

-

Katakolon

-

Mykonos

-

Athens (Piraeus)

-

Sarande

-

Dubrovnik

-

Venice

Italy, Greece, Albania, Croatia

MSC Musica | 7 nights

09 Jun 19

£

859

View Deal

Europe, Mediterranean

MSC Musica

MSC Cruises

Brindisi

-

Katakolon

-

Mykonos

-

Athens (Piraeus)

-

Sarande

-

Dubrovnik

-

Venice

-

Brindisi

MSC Orchestra | 5 nights

02 Oct 19

£

CALL

View Deal

Mediterranean

MSC Orchestra

MSC Cruises

Barcelona

-

Genoa

-

Marseille

-

Ibiza

-

Palma De Mallorca

-

Barcelona

MSC Orchestra | 4 nights

07 Oct 19

£

CALL

View Deal

Mediterranean

MSC Orchestra

MSC Cruises

Barcelona

-

Genoa

-

Marseille

-

Ibiza

-

Barcelona

Italy, Slovenia, Croatia, Montenegro, Greece

MSC Opera | 9 nights

19 Apr 19

£

CALL

View Deal

Europe, Mediterranean

MSC Opera

MSC Cruises

Venice

-

Koper

-

Split

-

Kotor

-

Mykonos

-

Santorini Island

-

Corfu

-

Bari

-

Venice

Italy, Montenegro, Greece

MSC Opera | 7 nights

28 Apr 19

£

CALL

View Deal

Europe, Mediterranean

MSC Opera

MSC Cruises

Venice

-

Kotor

-

Mykonos

-

Santorini Island

-

Corfu

-

Bari

-

Venice

Italy, Greece, Albania, Croatia

MSC Musica | 7 nights

18 Aug 19

£

1149

View Deal

Europe, Mediterranean

MSC Musica

MSC Cruises

Brindisi

-

Katakolon

-

Mykonos

-

Athens (Piraeus)

-

Sarande

-

Dubrovnik

-

Venice

-

Brindisi

Italy, Greece, Albania, Croatia

MSC Musica | 7 nights

31 Aug 19

£

899

View Deal

Europe, Mediterranean

MSC Musica

MSC Cruises

Venice

-

Brindisi

-

Katakolon

-

Mykonos

-

Athens (Piraeus)

-

Sarande

-

Dubrovnik

-

Venice

Italy, Greece, Albania, Croatia

MSC Musica | 7 nights

07 Sep 19

£

849

View Deal

Europe, Mediterranean

MSC Musica

MSC Cruises

Venice

-

Brindisi

-

Katakolon

-

Mykonos

-

Athens (Piraeus)

-

Sarande

-

Dubrovnik

-

Venice

Italy, Greece, Albania, Croatia

MSC Musica | 7 nights

14 Sep 19

£

799

View Deal

Europe, Mediterranean

MSC Musica

MSC Cruises

Venice

-

Brindisi

-

Katakolon

-

Mykonos

-

Athens (Piraeus)

-

Sarande

-

Dubrovnik

-

Venice

Italy, Greece, Albania, Croatia

MSC Musica | 7 nights

28 Sep 19

£

799

View Deal

Europe, Mediterranean

MSC Musica

MSC Cruises

Venice

-

Brindisi

-

Katakolon

-

Mykonos

-

Athens (Piraeus)

-

Sarande

-

Dubrovnik

-

Venice

Italy, Greece, Albania, Croatia

MSC Musica | 7 nights

05 Oct 19

£

639

View Deal

Europe, Mediterranean

MSC Musica

MSC Cruises

Venice

-

Brindisi

-

Katakolon

-

Mykonos

-

Athens (Piraeus)

-

Sarande

-

Dubrovnik

-

Venice

Italy, Greece, Albania, Croatia

MSC Musica | 7 nights

15 Jun 19

£

799

View Deal

Europe, Mediterranean

MSC Musica

MSC Cruises

Venice

-

Brindisi

-

Katakolon

-

Mykonos

-

Athens (Piraeus)

-

Sarande

-

Dubrovnik

-

Venice

Italy, Greece, Albania, Croatia

MSC Musica | 7 nights

23 Jun 19

£

849

View Deal

Europe, Mediterranean

MSC Musica

MSC Cruises

Brindisi

-

Katakolon

-

Mykonos

-

Athens (Piraeus)

-

Sarande

-

Dubrovnik

-

Venice

-

Brindisi

Italy, Greece, Albania, Croatia

MSC Musica | 7 nights

29 Jun 19

£

849

View Deal

Europe, Mediterranean

MSC Musica

MSC Cruises

Venice

-

Brindisi

-

Katakolon

-

Mykonos

-

Athens (Piraeus)

-

Sarande

-

Dubrovnik

-

Venice

Italy, Greece, Albania, Croatia

MSC Musica | 7 nights

30 Jun 19

£

1089

View Deal

Europe, Mediterranean

MSC Musica

MSC Cruises

Brindisi

-

Katakolon

-

Mykonos

-

Athens (Piraeus)

-

Sarande

-

Dubrovnik

-

Venice

-

Brindisi

Italy, Greece, Albania, Croatia

MSC Musica | 7 nights

06 Jul 19

£

949

View Deal

Europe, Mediterranean

MSC Musica

MSC Cruises

Venice

-

Brindisi

-

Katakolon

-

Mykonos

-

Athens (Piraeus)

-

Sarande

-

Dubrovnik

-

Venice

Italy, Greece, Albania, Croatia

MSC Musica | 7 nights

13 Jul 19

£

949

View Deal

Europe, Mediterranean

MSC Musica

MSC Cruises

Venice

-

Brindisi

-

Katakolon

-

Mykonos

-

Athens (Piraeus)

-

Sarande

-

Dubrovnik

-

Venice

Italy, Greece, Albania, Croatia

MSC Musica | 7 nights

20 Jul 19

£

999

View Deal

Europe, Mediterranean

MSC Musica

MSC Cruises

Venice

-

Brindisi

-

Katakolon

-

Mykonos

-

Athens (Piraeus)

-

Sarande

-

Dubrovnik

-

Venice

Italy, Greece, Albania, Croatia

MSC Musica | 7 nights

27 Jul 19

£

1099

View Deal

Europe, Mediterranean

MSC Musica

MSC Cruises

Venice

-

Brindisi

-

Katakolon

-

Mykonos

-

Athens (Piraeus)

-

Sarande

-

Dubrovnik

-

Venice

Italy, Greece, Albania, Croatia

MSC Musica | 7 nights

03 Aug 19

£

904

View Deal

Europe, Mediterranean

MSC Musica

MSC Cruises

Venice

-

Brindisi

-

Katakolon

-

Mykonos

-

Athens (Piraeus)

-

Sarande

-

Dubrovnik

-

Venice

MSC Seaview | 7 nights

13 Apr 19

£

919

View Deal

Europe, Mediterranean

MSC Seaview

MSC Cruises

Barcelona

-

Ajaccio

-

Genoa

-

La Spezia

-

Rome (Civitavecchia)

-

Cannes

-

Palma De Mallorca

-

Barcelona

Italy, Greece, Albania, Croatia

MSC Musica | 7 nights

10 Aug 19

£

1149

View Deal

Europe, Mediterranean

MSC Musica

MSC Cruises

Venice

-

Brindisi

-

Katakolon

-

Mykonos

-

Athens (Piraeus)

-

Sarande

-

Dubrovnik

-

Venice

Italy, Greece, Montenegro

MSC Magnifica | 7 nights

19 May 19

£

CALL

View Deal

Europe, Mediterranean

MSC Magnifica

MSC Cruises

Venice

-

Bari

-

Katakolon

-

Santorini Island

-

Athens (Piraeus)

-

Corfu

-

Kotor

-

Venice

Italy, Greece, Montenegro

MSC Magnifica | 7 nights

02 Jun 19

£

1039

View Deal

Europe, Mediterranean

MSC Magnifica

MSC Cruises

Venice

-

Bari

-

Katakolon

-

Santorini Island

-

Athens (Piraeus)

-

Corfu

-

Kotor

-

Venice

Italy, Greece, Montenegro

MSC Magnifica | 7 nights

09 Jun 19

£

1139

View Deal

Europe, Mediterranean

MSC Magnifica

MSC Cruises

Venice

-

Bari

-

Katakolon

-

Santorini Island

-

Athens (Piraeus)

-

Corfu

-

Kotor

-

Venice

Italy, Greece, Montenegro

MSC Magnifica | 7 nights

16 Jun 19

£

1039

View Deal

Europe, Mediterranean

MSC Magnifica

MSC Cruises

Venice

-

Bari

-

Katakolon

-

Santorini Island

-

Athens (Piraeus)

-

Corfu

-

Kotor

-

Venice

Italy, Greece, Montenegro

MSC Magnifica | 7 nights

23 Jun 19

£

939

View Deal

Europe, Mediterranean

MSC Magnifica

MSC Cruises

Venice

-

Bari

-

Katakolon

-

Santorini Island

-

Athens (Piraeus)

-

Corfu

-

Kotor

-

Venice

Italy, Greece, Montenegro

MSC Magnifica | 7 nights

04 Aug 19

£

904

View Deal

Europe, Mediterranean

MSC Magnifica

MSC Cruises

Venice

-

Bari

-

Katakolon

-

Santorini Island

-

Athens (Piraeus)

-

Corfu

-

Kotor

-

Venice

Italy, Greece, Montenegro

MSC Magnifica | 7 nights

30 Jun 19

£

1099

View Deal

Europe, Mediterranean

MSC Magnifica

MSC Cruises

Venice

-

Bari

-

Katakolon

-

Santorini Island

-

Athens (Piraeus)

-

Corfu

-

Kotor

-

Venice

Italy, Greece, Montenegro

MSC Magnifica | 7 nights

11 Aug 19

£

1139

View Deal

Europe, Mediterranean

MSC Magnifica

MSC Cruises

Venice

-

Bari

-

Katakolon

-

Santorini Island

-

Athens (Piraeus)

-

Corfu

-

Kotor

-

Venice

Italy, Greece, Montenegro

MSC Magnifica | 7 nights

07 Jul 19

£

1199

View Deal

Europe, Mediterranean

MSC Magnifica

MSC Cruises

Venice

-

Bari

-

Katakolon

-

Santorini Island

-

Athens (Piraeus)

-

Corfu

-

Kotor

-

Venice

Italy, Greece, Montenegro

MSC Magnifica | 7 nights

14 Jul 19

£

1099

View Deal

Europe, Mediterranean

MSC Magnifica

MSC Cruises

Venice

-

Bari

-

Katakolon

-

Santorini Island

-

Athens (Piraeus)

-

Corfu

-

Kotor

-

Venice

Italy, Greece, Montenegro

MSC Magnifica | 7 nights

18 Aug 19

£

1139

View Deal

Europe, Mediterranean

MSC Magnifica

MSC Cruises

Venice

-

Bari

-

Katakolon

-

Santorini Island

-

Athens (Piraeus)

-

Corfu

-

Kotor

-

Venice

Italy, Greece, Montenegro

MSC Magnifica | 7 nights

21 Jul 19

£

1099

View Deal

Europe, Mediterranean

MSC Magnifica

MSC Cruises

Venice

-

Bari

-

Katakolon

-

Santorini Island

-

Athens (Piraeus)

-

Corfu

-

Kotor

-

Venice

Italy, Greece, Montenegro

MSC Magnifica | 7 nights

25 Aug 19

£

1039

View Deal

Europe, Mediterranean

MSC Magnifica

MSC Cruises

Venice

-

Bari

-

Katakolon

-

Santorini Island

-

Athens (Piraeus)

-

Corfu

-

Kotor

-

Venice

Italy, Greece, Montenegro

MSC Magnifica | 7 nights

28 Jul 19

£

1099

View Deal

Europe, Mediterranean

MSC Magnifica

MSC Cruises

Venice

-

Bari

-

Katakolon

-

Santorini Island

-

Athens (Piraeus)

-

Corfu

-

Kotor

-

Venice

Italy, Greece, Montenegro

MSC Magnifica | 7 nights

13 Oct 19

£

739

View Deal

Europe, Mediterranean

MSC Magnifica

MSC Cruises

Venice

-

Bari

-

Katakolon

-

Santorini Island

-

Athens (Piraeus)

-

Corfu

-

Kotor

-

Venice

Italy, Greece, Montenegro

MSC Magnifica | 7 nights

01 Sep 19

£

939

View Deal

Europe, Mediterranean

MSC Magnifica

MSC Cruises

Venice

-

Bari

-

Katakolon

-

Santorini Island

-

Athens (Piraeus)

-

Corfu

-

Kotor

-

Venice

Italy, Greece, Montenegro

MSC Magnifica | 7 nights

20 Oct 19

£

799

View Deal

Europe, Mediterranean

MSC Magnifica

MSC Cruises

Venice

-

Bari

-

Katakolon

-

Santorini Island

-

Athens (Piraeus)

-

Corfu

-

Kotor

-

Venice

Italy, Greece, Montenegro

MSC Magnifica | 7 nights

08 Sep 19

£

939

View Deal

Europe, Mediterranean

MSC Magnifica

MSC Cruises

Venice

-

Bari

-

Katakolon

-

Santorini Island

-

Athens (Piraeus)

-

Corfu

-

Kotor

-

Venice

Italy, Greece, Montenegro

MSC Magnifica | 7 nights

27 Oct 19

£

799

View Deal

Europe, Mediterranean

MSC Magnifica

MSC Cruises

Venice

-

Bari

-

Katakolon

-

Santorini Island

-

Athens (Piraeus)

-

Corfu

-

Kotor

-

Venice

Italy, Greece, Montenegro

MSC Magnifica | 7 nights

15 Sep 19

£

939

View Deal

Europe, Mediterranean

MSC Magnifica

MSC Cruises

Venice

-

Bari

-

Katakolon

-

Santorini Island

-

Athens (Piraeus)

-

Corfu

-

Kotor

-

Venice

Italy, Greece, Montenegro

MSC Magnifica | 7 nights

22 Sep 19

£

899

View Deal

Europe, Mediterranean

MSC Magnifica

MSC Cruises

Venice

-

Bari

-

Katakolon

-

Santorini Island

-

Athens (Piraeus)

-

Corfu

-

Kotor

-

Venice

Italy, Greece, Montenegro

MSC Magnifica | 7 nights

29 Sep 19

£

939

View Deal

Europe, Mediterranean

MSC Magnifica

MSC Cruises

Venice

-

Bari

-

Katakolon

-

Santorini Island

-

Athens (Piraeus)

-

Corfu

-

Kotor

-

Venice

Italy, Greece, Montenegro

MSC Magnifica | 7 nights

06 Oct 19

£

939

View Deal

Europe, Mediterranean

MSC Magnifica

MSC Cruises

Venice

-

Bari

-

Katakolon

-

Santorini Island

-

Athens (Piraeus)

-

Corfu

-

Kotor

-

Venice

Italy, Montenegro, Greece

MSC Opera | 7 nights

05 May 19

£

869

View Deal

Europe, Mediterranean

MSC Opera

MSC Cruises

Venice

-

Kotor

-

Mykonos

-

Santorini Island

-

Corfu

-

Bari

-

Venice

Italy, Montenegro, Greece

MSC Opera | 7 nights

12 May 19

£

1019

View Deal

Europe, Mediterranean

MSC Opera

MSC Cruises

Venice

-

Kotor

-

Mykonos

-

Santorini Island

-

Corfu

-

Bari

-

Venice

Italy, Montenegro, Greece

MSC Opera | 7 nights

19 May 19

£

869

View Deal

Europe, Mediterranean

MSC Opera

MSC Cruises

Venice

-

Kotor

-

Mykonos

-

Santorini Island

-

Corfu

-

Bari

-

Venice

Italy, Montenegro, Greece

MSC Opera | 7 nights

09 Jun 19

£

CALL

View Deal

Europe, Mediterranean

MSC Opera

MSC Cruises

Venice

-

Kotor

-

Mykonos

-

Santorini Island

-

Corfu

-

Bari

-

Venice

Italy, Montenegro, Greece

MSC Opera | 7 nights

16 Jun 19

£

799

View Deal

Europe, Mediterranean

MSC Opera

MSC Cruises

Venice

-

Kotor

-

Mykonos

-

Santorini Island

-

Corfu

-

Bari

-

Venice

Italy, Montenegro, Greece

MSC Opera | 7 nights

23 Jun 19

£

799

View Deal

Europe, Mediterranean

MSC Opera

MSC Cruises

Venice

-

Kotor

-

Mykonos

-

Santorini Island

-

Corfu

-

Bari

-

Venice

Italy, Montenegro, Greece

MSC Opera | 7 nights

30 Jun 19

£

849

View Deal

Europe, Mediterranean

MSC Opera

MSC Cruises

Venice

-

Kotor

-

Mykonos

-

Santorini Island

-

Corfu

-

Bari

-

Venice

Italy, Montenegro, Greece

MSC Opera | 7 nights

07 Jul 19

£

949

View Deal

Mediterranean

MSC Opera

MSC Cruises

Venice

-

Kotor

-

Mykonos

-

Santorini Island

-

Corfu

-

Bari

-

Venice

Italy, Montenegro, Greece

MSC Opera | 7 nights

14 Jul 19

£

949

View Deal

Mediterranean

MSC Opera

MSC Cruises

Venice

-

Kotor

-

Mykonos

-

Santorini Island

-

Corfu

-

Bari

-

Venice

Italy, Montenegro, Greece

MSC Opera | 7 nights

21 Jul 19

£

949

View Deal

Mediterranean

MSC Opera

MSC Cruises

Venice

-

Kotor

-

Mykonos

-

Santorini Island

-

Corfu

-

Bari

-

Venice

Italy, Montenegro, Greece

MSC Opera | 7 nights

28 Jul 19

£

949

View Deal

Mediterranean

MSC Opera

MSC Cruises

Venice

-

Kotor

-

Mykonos

-

Santorini Island

-

Corfu

-

Bari

-

Venice

USA, Puerto Rico, Virgin Islands, St Maarten

MSC Seaside | 7 nights

12 Oct 19

£

679

View Deal

Caribbean, Bahamas

MSC Seaside

MSC Cruises

Miami

-

San Juan, Puerto Rico

-

Charlotte Amalie

-

Philipsburg, St Maarten

-

Nassau

-

Miami

USA, Puerto Rico, Virgin Islands, St Maarten

MSC Seaside | 7 nights

25 May 19

£

CALL

View Deal

Caribbean, Bahamas

MSC Seaside

MSC Cruises

Miami

-

San Juan, Puerto Rico

-

Charlotte Amalie

-

Philipsburg, St Maarten

-

Nassau

-

Miami

USA, Puerto Rico, Virgin Islands, St Maarten

MSC Seaside | 7 nights

26 Oct 19

£

639

View Deal

Caribbean, Bahamas

MSC Seaside

MSC Cruises

Miami

-

San Juan, Puerto Rico

-

Charlotte Amalie

-

Philipsburg, St Maarten

-

Nassau

-

Miami

USA, Puerto Rico, Virgin Islands, St Maarten

MSC Seaside | 7 nights

08 Jun 19

£

CALL

View Deal

Caribbean, Bahamas

MSC Seaside

MSC Cruises

Miami

-

San Juan, Puerto Rico

-

Charlotte Amalie

-

Philipsburg, St Maarten

-

Nassau

-

Miami

USA, Cayman Islands, Mexico, Bahamas

MSC Seaside | 7 nights

15 Jun 19

£

879

View Deal

Caribbean, Mexico

MSC Seaside

MSC Cruises

Miami

-

Ocho Rios

-

George Town, Cayman Islands

-

Cozumel

-

Nassau

-

Miami

United States, Puerto Rico, Sint Maarten, Bahamas

MSC Seaside | 7 nights

22 Jun 19

£

839

View Deal

Caribbean, Bahamas

MSC Seaside

MSC Cruises

Miami

-

San Juan, Puerto Rico

-

Charlotte Amalie

-

Philipsburg, St Maarten

-

Nassau

-

Miami

USA, Cayman Islands, Mexico, Bahamas

MSC Seaside | 7 nights

29 Jun 19

£

939

View Deal

Caribbean, Mexico

MSC Seaside

MSC Cruises

Miami

-

Ocho Rios

-

George Town, Cayman Islands

-

Cozumel

-

Nassau

-

Miami

United States, Puerto Rico, Sint Maarten, Bahamas

MSC Seaside | 7 nights

06 Jul 19

£

879

View Deal

Caribbean, Bahamas

MSC Seaside

MSC Cruises

Miami

-

San Juan, Puerto Rico

-

Charlotte Amalie

-

Philipsburg, St Maarten

-

Nassau

-

Miami

USA, Cayman Islands, Mexico, Bahamas

MSC Seaside | 7 nights

13 Jul 19

£

939

View Deal

Caribbean, Mexico

MSC Seaside

MSC Cruises

Miami

-

Ocho Rios

-

George Town, Cayman Islands

-

Cozumel

-

Nassau

-

Miami

USA, Puerto Rico, Virgin Islands, St Maarten

MSC Seaside | 7 nights

20 Jul 19

£

939

View Deal

Caribbean, Bahamas

MSC Seaside

MSC Cruises

Miami

-

San Juan, Puerto Rico

-

Charlotte Amalie

-

Philipsburg, St Maarten

-

Nassau

-

Miami

USA, Cayman Islands, Mexico, Bahamas

MSC Seaside | 7 nights

27 Jul 19

£

979

View Deal

Caribbean, Mexico

MSC Seaside

MSC Cruises

Miami

-

Ocho Rios

-

George Town, Cayman Islands

-

Cozumel

-

Nassau

-

Miami

United States, Puerto Rico, Sint Maarten, Bahamas

MSC Seaside | 7 nights

03 Aug 19

£

889

View Deal

Caribbean, Bahamas

MSC Seaside

MSC Cruises

Miami

-

San Juan, Puerto Rico

-

Charlotte Amalie

-

Philipsburg, St Maarten

-

Nassau

-

Miami

USA, Cayman Islands, Mexico, Bahamas

MSC Seaside | 7 nights

10 Aug 19

£

939

View Deal

Caribbean, Mexico

MSC Seaside

MSC Cruises

Miami

-

Ocho Rios

-

George Town, Cayman Islands

-

Cozumel

-

Nassau

-

Miami

USA, Cayman Islands, Mexico, Bahamas

MSC Seaside | 7 nights

24 Aug 19

£

779

View Deal

Caribbean, Mexico

MSC Seaside

MSC Cruises

Miami

-

Ocho Rios

-

George Town, Cayman Islands

-

Cozumel

-

Nassau

-

Miami

United States, Jamaica, Cayman Islands, Mexico

MSC Seaside | 7 nights

26 Jan 19

£

322

View Deal

Caribbean, Mexico

MSC Seaside

MSC Cruises

Miami

-

Ocho Rios

-

George Town, Cayman Islands

-

Cozumel

-

Costa Maya

-

Miami

United States, Puerto Rico, Sint Maarten, Bahamas

MSC Seaside | 7 nights

31 Aug 19

£

639

View Deal

Caribbean, Bahamas

MSC Seaside

MSC Cruises

Miami

-

San Juan, Puerto Rico

-

Charlotte Amalie

-

Philipsburg, St Maarten

-

Nassau

-

Miami

USA, Puerto Rico, Virgin Islands, St Maarten

MSC Seaside | 7 nights

14 Sep 19

£

679

View Deal

Caribbean, Bahamas

MSC Seaside

MSC Cruises

Miami

-

San Juan, Puerto Rico

-

Charlotte Amalie

-

Philipsburg, St Maarten

-

Nassau

-

Miami

USA, Puerto Rico, Virgin Islands, St Maarten

MSC Seaside | 7 nights

28 Sep 19

£

639

View Deal

Caribbean, Bahamas

MSC Seaside

MSC Cruises

Miami

-

San Juan, Puerto Rico

-

Charlotte Amalie

-

Philipsburg, St Maarten

-

Nassau

-

Miami

United States, Jamaica, Cayman Islands, Mexico

MSC Seaside | 7 nights

23 Feb 19

£

699

View Deal

Caribbean, Mexico, Bahamas

MSC Seaside

MSC Cruises

Miami

-

Ocho Rios

-

George Town, Cayman Islands

-

Cozumel

-

Costa Maya

-

Miami

USA, Jamaica, Cayman Islands, Mexico, Bahamas

MSC Seaside | 7 nights

23 Mar 19

£

629

View Deal

Mexico, Bahamas

MSC Seaside

MSC Cruises

Miami

-

Ocho Rios

-

George Town, Cayman Islands

-

Cozumel

-

Nassau

-

Miami

USA, Puerto Rico, Virgin Islands, St Maarten

MSC Seaside | 7 nights

13 Apr 19

£

839

View Deal

Caribbean, Bahamas

MSC Seaside

MSC Cruises

Miami

-

San Juan, Puerto Rico

-

Charlotte Amalie

-

Philipsburg, St Maarten

-

Nassau

-

Miami

United States, Jamaica, Cayman Islands, Mexico

MSC Seaside | 7 nights

20 Apr 19

£

839

View Deal

Caribbean, Mexico

MSC Seaside

MSC Cruises

Miami

-

Ocho Rios

-

George Town, Cayman Islands

-

Cozumel

-

Costa Maya

-

Miami

USA, Puerto Rico, Virgin Islands, St Maarten

MSC Seaside | 7 nights

27 Apr 19

£

899

View Deal

Caribbean, Bahamas

MSC Seaside

MSC Cruises

Miami

-

San Juan, Puerto Rico

-

Charlotte Amalie

-

Philipsburg, St Maarten

-

Nassau

-

Miami

USA, Puerto Rico, Virgin Islands, St Maarten

MSC Seaside | 7 nights

11 May 19

£

739

View Deal

Caribbean, Bahamas

MSC Seaside

MSC Cruises

Miami

-

San Juan, Puerto Rico

-

Charlotte Amalie

-

Philipsburg, St Maarten

-

Nassau

-

Miami

United States, Puerto Rico, Virgin Islands

MSC Seaside | 14 nights

06 Jul 19

£

1799

View Deal

North America

MSC Seaside

MSC Cruises

Miami

-

San Juan, Puerto Rico

-

Charlotte Amalie

-

Philipsburg, St Maarten

-

Nassau

-

Miami

-

Ocho Rios

-

George Town, Cayman Islands

-

Cozumel

-

Nassau

-

Miami

USA, Jamaica, Cayman Islands, Mexico

MSC Seaside | 14 nights

13 Jul 19

£

1799

View Deal

North America

MSC Seaside

MSC Cruises

Miami

-

Ocho Rios

-

George Town, Cayman Islands

-

Cozumel

-

Nassau

-

Miami

-

San Juan, Puerto Rico

-

Charlotte Amalie

-

Philipsburg, St Maarten

-

Nassau

-

Miami

United States, Puerto Rico, Virgin Islands

MSC Seaside | 14 nights

20 Jul 19

£

1949

View Deal

North America

MSC Seaside

MSC Cruises

Miami

-

San Juan, Puerto Rico

-

Charlotte Amalie

-

Philipsburg, St Maarten

-

Nassau

-

Miami

-

Ocho Rios

-

George Town, Cayman Islands

-

Cozumel

-

Nassau

-

Miami

United States, Puerto Rico, Virgin Islands (U.S.)

MSC Seaside | 14 nights

03 Aug 19

£

1849

View Deal

North America

MSC Seaside

MSC Cruises

Miami

-

San Juan, Puerto Rico

-

Charlotte Amalie

-

Philipsburg, St Maarten

-

Nassau

-

Miami

-

Ocho Rios

-

George Town, Cayman Islands

-

Cozumel

-

Nassau

-

Miami

United States, Puerto Rico, Virgin Islands

MSC Seaside | 14 nights

31 Aug 19

£

1299

View Deal

North America

MSC Seaside

MSC Cruises

Miami

-

San Juan, Puerto Rico

-

Charlotte Amalie

-

Philipsburg, St Maarten

-

Nassau

-

Miami

-

Ocho Rios

-

George Town, Cayman Islands

-

Cozumel

-

Nassau

-

Miami

United States, Puerto Rico, Virgin Islands

MSC Seaside | 14 nights

11 May 19

£

1549

View Deal

Caribbean, Mexico

MSC Seaside

MSC Cruises

Miami

-

San Juan, Puerto Rico

-

Charlotte Amalie

-

Philipsburg, St Maarten

-

Nassau

-

Miami

-

Ocho Rios

-

George Town, Cayman Islands

-

Cozumel

-

Nassau

-

Miami

United States, Puerto Rico, Virgin Islands

MSC Seaside | 14 nights

25 May 19

£

1499

View Deal

Caribbean, Mexico

MSC Seaside

MSC Cruises

Miami

-

San Juan, Puerto Rico

-

Charlotte Amalie

-

Philipsburg, St Maarten

-

Nassau

-

Miami

-

Ocho Rios

-

George Town, Cayman Islands

-

Cozumel

-

Nassau

-

Miami

Netherlands,Germany,France,United Kingdom,Belgium

MSC Preziosa | 7 nights

13 Sep 19

£

CALL

View Deal

Europe, United Kingdom

MSC Preziosa

MSC Cruises

Amsterdam

-

Hamburg

-

Le Havre

-

Southampton

-

Zeebrugge

-

Amsterdam

Italy, Spain, Morocco, Portugal, France

MSC Preziosa | 9 nights

02 Oct 19

£

CALL

View Deal

Europe, Mediterranean, Iberian Peninsula

MSC Preziosa

MSC Cruises

Genoa

-

Malaga

-

Casablanca

-

Lisbon

-

Barcelona

-

Marseille

-

Genoa

Denmark,Germany,Sweden,Finland,Russian Federation,

MSC Poesia | 14 nights

29 Jun 19

£

1719

View Deal

Europe, Scandinavia

MSC Poesia

MSC Cruises

Copenhagen

-

Warnemunde

-

Stockholm

-

Helsinki

-

St Petersburg, Russia

-

Copenhagen

-

Warnemunde

-

Flam

-

Alesund

-

Hellesylt

-

Copenhagen

Denmark, Germany, Norway, Sweden, Estonia, Russia

MSC Poesia | 14 nights

06 Jul 19

£

1719

View Deal

Europe, Scandinavia

MSC Poesia

MSC Cruises

Copenhagen

-

Warnemunde

-

Flam

-

Alesund

-

Hellesylt

-

Copenhagen

-

Warnemunde

-

Stockholm

-

Tallinn

-

St Petersburg, Russia

-

Copenhagen

Denmark, Germany, Sweden, Estonia, Russia

MSC Poesia | 7 nights

13 Jul 19

£

CALL

View Deal

Europe, Scandinavia

MSC Poesia

MSC Cruises

Copenhagen

-

Warnemunde

-

Stockholm

-

Tallinn

-

St Petersburg, Russia

-

Copenhagen

Denmark, Germany, Poland, Lithuania, Latvia

MSC Poesia | 11 nights

03 May 19

£

1949

View Deal

Europe, Russia

MSC Poesia

MSC Cruises

Copenhagen

-

Warnemunde

-

Gydnia

-

Klaipeda

-

Riga

-

Tallinn

-

St Petersburg, Russia

-

Helsinki

-

Stockholm

-

Copenhagen

Denmark, Germany, Sweden, Estonia, Russia

MSC Poesia | 14 nights

13 Jul 19

£

1719

View Deal

Europe, Scandinavia

MSC Poesia

MSC Cruises

Copenhagen

-

Warnemunde

-

Stockholm

-

Tallinn

-

St Petersburg, Russia

-

Copenhagen

-

Warnemunde

-

Bergen

-

Flam

-

Hellesylt

-

Copenhagen

MSC Poesia | 7 nights

25 May 19

£

CALL

View Deal

Europe, Scandinavia

MSC Poesia

MSC Cruises

Copenhagen

-

Warnemunde

-

Bergen

-

Flam

-

Hellesylt

-

Copenhagen

MSC Poesia | 7 nights

20 Jul 19

£

CALL

View Deal

Europe, Mediterranean

MSC Poesia

MSC Cruises

Copenhagen

-

Warnemunde

-

Bergen

-

Flam

-

Hellesylt

-

Copenhagen

Denmark,Germany,Norway,Sweden,Estonia,Russian Fed

MSC Poesia | 14 nights

25 May 19

£

2529

View Deal

Europe, Scandinavia

MSC Poesia

MSC Cruises

Copenhagen

-

Warnemunde

-

Bergen

-

Flam

-

Hellesylt

-

Copenhagen

-

Warnemunde

-

Stockholm

-

Tallinn

-

St Petersburg, Russia

-

Copenhagen

Denmark,Germany,Norway,Sweden,Estonia,Russian Fede

MSC Poesia | 14 nights

20 Jul 19

£

1719

View Deal

Europe, Scandinavia

MSC Poesia

MSC Cruises

Copenhagen

-

Warnemunde

-

Bergen

-

Flam

-

Hellesylt

-

Copenhagen

-

Warnemunde

-

Stockholm

-

Tallinn

-

St Petersburg, Russia

-

Copenhagen

Denmark, Germany, Sweden, Estonia, Russia

MSC Poesia | 7 nights

01 Jun 19

£

CALL

View Deal

Europe, Scandinavia

MSC Poesia

MSC Cruises

Copenhagen

-

Warnemunde

-

Stockholm

-

Tallinn

-

St Petersburg, Russia

-

Copenhagen

Denmark, Germany, Sweden, Estonia, Russia

MSC Poesia | 7 nights

27 Jul 19

£

CALL

View Deal

Europe, Scandinavia

MSC Poesia

MSC Cruises

Copenhagen

-

Warnemunde

-

Stockholm

-

Tallinn

-

St Petersburg, Russia

-

Copenhagen

Denmark, Germany, Sweden, Estonia, Russia

MSC Poesia | 14 nights

01 Jun 19

£

1699

View Deal

Europe, Scandinavia

MSC Poesia

MSC Cruises

Copenhagen

-

Warnemunde

-

Stockholm

-

Tallinn

-

St Petersburg, Russia

-

Copenhagen

-

Warnemunde

-

Bergen

-

Flam

-

Hellesylt

-

Copenhagen

Denmark,Germany,Sweden,Estonia,Russian Federation,

MSC Poesia | 14 nights

27 Jul 19

£

1719

View Deal

Europe, Scandinavia

MSC Poesia

MSC Cruises

Copenhagen

-

Warnemunde

-

Stockholm

-

Tallinn

-

St Petersburg, Russia

-

Copenhagen

-

Warnemunde

-

Stavanger

-

Flam

-

Hellesylt

-

Copenhagen

Denmark,Germany,Norway,Sweden,Estonia,Russian Fede

MSC Poesia | 14 nights

03 Aug 19

£

1819

View Deal

Europe, Scandinavia

MSC Poesia

MSC Cruises

Copenhagen

-

Warnemunde

-

Stavanger

-

Flam

-

Hellesylt

-

Copenhagen

-

Warnemunde

-

Stockholm

-

Helsinki

-

St Petersburg, Russia

-

Copenhagen

Denmark, Germany, Sweden, Estonia, Russia

MSC Poesia | 7 nights

15 Jun 19

£

CALL

View Deal

Europe, Scandinavia

MSC Poesia

MSC Cruises

Copenhagen

-

Warnemunde

-

Stockholm

-

Tallinn

-

St Petersburg, Russia

-

Copenhagen

Denmark, Germany, Sweden, Finland, Russia

MSC Poesia | 7 nights

10 Aug 19

£

CALL

View Deal

Europe, Russia

MSC Poesia

MSC Cruises

Copenhagen

-

Warnemunde

-

Stockholm

-

Helsinki

-

St Petersburg, Russia

-

Copenhagen

Denmark,Germany,Sweden,Estonia,Russian Federation,

MSC Poesia | 14 nights

15 Jun 19

£

1599

View Deal

Europe, Scandinavia

MSC Poesia

MSC Cruises

Copenhagen

-

Warnemunde

-

Stockholm

-

Tallinn

-

St Petersburg, Russia

-

Copenhagen

-

Warnemunde

-

Stavanger

-

Flam

-

Hellesylt

-

Copenhagen

Denmark,Germany,Sweden,Finland,Russian Federation

MSC Poesia | 14 nights

10 Aug 19

£

1719

View Deal

Europe, Scandinavia

MSC Poesia

MSC Cruises

Copenhagen

-

Warnemunde

-

Stockholm

-

Helsinki

-

St Petersburg, Russia

-

Copenhagen

-

Warnemunde

-

Bergen

-

Flam

-

Hellesylt

-

Copenhagen

Denmark,Germany,Norway,Sweden,Estonia,Russian Fede

MSC Poesia | 14 nights

22 Jun 19

£

1659

View Deal

Europe, Scandinavia

MSC Poesia

MSC Cruises

Copenhagen

-

Warnemunde

-

Stavanger

-

Flam

-

Hellesylt

-

Copenhagen

-

Warnemunde

-

Stockholm

-

Helsinki

-

St Petersburg, Russia

-

Copenhagen

Denmark,Germany,Norway,Sweden,Estonia,Russian Fede

MSC Poesia | 14 nights

17 Aug 19

£

1659

View Deal

Europe, Scandinavia

MSC Poesia

MSC Cruises

Copenhagen

-

Warnemunde

-

Bergen

-

Flam

-

Hellesylt

-

Copenhagen

-

Warnemunde

-

Stockholm

-

Tallinn

-

St Petersburg, Russia

-

Copenhagen

Denmark, Germany, Sweden, Estonia, Russia

MSC Poesia | 7 nights

24 Aug 19

£

CALL

View Deal

Europe, Mediterranean

MSC Poesia

MSC Cruises

Copenhagen

-

Warnemunde

-

Stockholm

-

Tallinn

-

St Petersburg, Russia

-

Copenhagen

Denmark, Germany, Sweden, Estonia, Russia

MSC Poesia | 14 nights

24 Aug 19

£

1599

View Deal

Europe, Scandinavia

MSC Poesia

MSC Cruises

Copenhagen

-

Warnemunde

-

Stockholm

-

Tallinn

-

St Petersburg, Russia

-

Copenhagen

-

Warnemunde

-

Bergen

-

Flam

-

Hellesylt

-

Copenhagen

France, Spain, Morocco, Portugal, Italy

MSC Poesia | 13 nights

30 Sep 19

£

CALL

View Deal

Canaries, Europe, Mediterranean

MSC Poesia

MSC Cruises

Marseille

-

Barcelona

-

Casablanca

-

Santa Cruz de Tenerife

-

Funchal

-

Malaga

-

Rome (Civitavecchia)

-

Genoa

-

Barcelona

-

Marseille

Spain, Morocco, Portugal, Italy

MSC Poesia | 11 nights

01 Oct 19

£

CALL

View Deal

Canaries, Europe, Mediterranean

MSC Poesia

MSC Cruises

Barcelona

-

Casablanca

-

Santa Cruz de Tenerife

-

Funchal

-

Malaga

-

Rome (Civitavecchia)

-

Genoa

-

Barcelona

Spain, France, Malta, Greece, Italy

MSC Poesia | 12 nights

12 Oct 19

£

CALL

View Deal

Europe, Mediterranean

MSC Poesia

MSC Cruises

Barcelona

-

Marseille

-

Malta (La Valletta)

-

Corfu

-

Katakolon

-

Heraklion

-

Athens (Piraeus)

-

Rome (Civitavecchia)

-

Genoa

-

Barcelona

-

Marseille

MSC Seaview | 7 nights

15 Apr 19

£

1369

View Deal

Europe, Mediterranean

MSC Seaview

MSC Cruises

Genoa

-

La Spezia

-

Rome (Civitavecchia)

-

Cannes

-

Palma De Mallorca

-

Barcelona

-

Ajaccio

-

Genoa

Caribbean, Cuba & Antilles

MSC Armonia | 14 nights

15 Apr 19

£

1259

View Deal

Caribbean

MSC Armonia

MSC Cruises

Miami

-

Montego Bay

-

George Town, Cayman Islands

-

Cozumel

-

Havana

-

Miami

-

Isla de Roatan, Honduras

-

Costa Maya

-

Cozumel

-

Havana

-

Miami

MSC Seaview | 7 nights

22 May 19

£

1009

View Deal

Europe, Mediterranean

MSC Seaview

MSC Cruises

Rome (Civitavecchia)

-

Cannes

-

Palma De Mallorca

-

Barcelona

-

Ajaccio

-

Genoa

-

La Spezia

-

Rome (Civitavecchia)

UAE, Oman, Bahrain, Qatar

MSC Lirica | 11 nights

05 Jan 19

£

499

View Deal

Dubai & Emirates

MSC Lirica

MSC Cruises

Dubai

-

Abu Dhabi

-

Khasab

-

Muscat

-

Bahrain

-

Doha

-

Dubai

United Arab Emirates, Qatar, Bahrain,Oman

MSC Lirica | 11 nights

16 Jan 19

£

649

View Deal

Dubai & Emirates

MSC Lirica

MSC Cruises

Dubai

-

Abu Dhabi

-

Sir Bani Yas Island (UAE)

-

Doha

-

Bahrain

-

Muscat

-

Khasab

-

Dubai

United Arab Emirates,Qatar, Bahrain,Oman

MSC Lirica | 11 nights

27 Jan 19

£

699

View Deal

Dubai & Emirates

MSC Lirica

MSC Cruises

Dubai

-

Abu Dhabi

-

Sir Bani Yas Island (UAE)

-

Doha

-

Bahrain

-

Khasab

-

Muscat

-

Dubai

United Arab Emirates,Oman,Bahrain,Qatar

MSC Lirica | 11 nights

07 Feb 19

£

749

View Deal

Asia & Indian Ocean, Dubai & Emirates

MSC Lirica

MSC Cruises

Dubai

-

Abu Dhabi

-

Sir Bani Yas Island (UAE)

-

Khasab

-

Muscat

-

Bahrain

-

Doha

-

Dubai

United Arab Emirates,Oman, Bahrain, Qatar

MSC Lirica | 11 nights

18 Feb 19

£

749

View Deal

Dubai & Emirates

MSC Lirica

MSC Cruises

Dubai

-

Muscat

-

Khasab

-

Bahrain

-

Doha

-

Abu Dhabi

-

Dubai

United Arab Emirates,Oman,India

MSC Lirica | 14 nights

01 Mar 19

£

1149

View Deal

Asia & Indian Ocean, Dubai & Emirates

MSC Lirica

MSC Cruises

Dubai

-

Abu Dhabi

-

Muscat

-

New Mangalore

-

Goa

-

Mumbai

-

Khasab

-

Dubai

Italy, Croatia, Montenegro

MSC Lirica | 4 nights

04 Apr 19

£

339

View Deal

Europe

MSC Lirica

MSC Cruises

Venice

-

Zadar, Croatia

-

Kotor

-

Ravenna

-

Venice

Italy, Croatia, Montenegro, Slovenia

MSC Lirica | 5 nights

08 Apr 19

£

489

View Deal

Europe, Mediterranean

MSC Lirica

MSC Cruises

Venice

-

Zadar, Croatia

-

Kotor

-

Koper

-

Ravenna

-

Venice

Italy, Greece, Albania, Croatia

MSC Lirica | 7 nights

13 Apr 19

£

CALL

View Deal

Europe, Mediterranean

MSC Lirica

MSC Cruises

Venice

-

Bari

-

Katakolon

-

Mykonos

-

Athens (Piraeus)

-

Sarande

-

Dubrovnik

-

Venice

Italy, Greece, Albania, Croatia

MSC Lirica | 7 nights

27 Apr 19

£

CALL

View Deal

Europe, Mediterranean

MSC Lirica

MSC Cruises

Venice

-

Bari

-

Katakolon

-

Mykonos

-

Athens (Piraeus)

-

Sarande

-

Dubrovnik

-

Venice

Italy, Greece, Albania, Croatia

MSC Lirica | 6 nights

18 May 19

£

559

View Deal

Europe, Mediterranean

MSC Lirica

MSC Cruises

Venice

-

Bari

-

Katakolon

-

Athens (Piraeus)

-

Sarande

-

Split

-

Venice

MSC Lirica | 7 nights

24 May 19

£

799

View Deal

Europe

MSC Lirica

MSC Cruises

Venice

-

Bari

-

Santorini Island

-

Chania, Crete

-

Cephalonia

-

Split

-

Venice

MSC Lirica | 7 nights

31 May 19

£

749

View Deal

Europe, Mediterranean

MSC Lirica

MSC Cruises

Venice

-

Bari

-

Santorini Island

-

Chania, Crete

-

Cephalonia

-

Split

-

Venice

MSC Seaview | 7 nights

03 Jul 19

£

1129

View Deal

Europe, Mediterranean

MSC Seaview

MSC Cruises

Rome (Civitavecchia)

-

Cannes

-

Palma De Mallorca

-

Barcelona

-

Ajaccio

-

Genoa

-

La Spezia

-

Rome (Civitavecchia)

MSC Seaview | 7 nights

08 Jul 19

£

979

View Deal

Europe, Mediterranean

MSC Seaview

MSC Cruises

Genoa

-

La Spezia

-

Rome (Civitavecchia)

-

Cannes

-

Palma De Mallorca

-

Barcelona

-

Ajaccio

-

Genoa

MSC Seaview | 7 nights

05 Aug 19

£

1099

View Deal

Europe, Mediterranean

MSC Seaview

MSC Cruises

Genoa

-

La Spezia

-

Rome (Civitavecchia)

-

Cannes

-

Palma De Mallorca

-

Barcelona

-

Ajaccio

-

Genoa

Spain, France, Italy, Malta

MSC Meraviglia | 7 nights

03 Jan 19

£

CALL

View Deal

Europe, Mediterranean

MSC Meraviglia

MSC Cruises

Barcelona

-

Marseille

-

Genoa

-

Rome (Civitavecchia)

-

Palermo

-

Malta (La Valletta)

-

Barcelona

France, Italy, Malta, Spain

MSC Meraviglia | 7 nights

04 Jan 19

£

889

View Deal

Europe, Mediterranean

MSC Meraviglia

MSC Cruises

Marseille

-

Genoa

-

Rome (Civitavecchia)

-

Palermo

-

Malta (La Valletta)

-

Barcelona

-

Marseille

Italy, Malta, Spain, France

MSC Meraviglia | 7 nights

05 Jan 19

£

479

View Deal

Europe, Mediterranean

MSC Meraviglia

MSC Cruises

Genoa

-

Rome (Civitavecchia)

-

Palermo

-

Malta (La Valletta)

-

Barcelona

-

Marseille

-

Genoa

Spain, France, Italy, Malta

MSC Meraviglia | 7 nights

10 Jan 19

£

757

View Deal

Europe, Mediterranean

MSC Meraviglia

MSC Cruises

Barcelona

-

Marseille

-

Genoa

-

Rome (Civitavecchia)

-

Palermo

-

Malta (La Valletta)

-

Barcelona

France, Italy, Malta, Spain

MSC Meraviglia | 7 nights

11 Jan 19

£

322

View Deal

Europe, Mediterranean

MSC Meraviglia

MSC Cruises

Marseille

-

Genoa

-

Rome (Civitavecchia)

-

Palermo

-

Malta (La Valletta)

-

Barcelona

-

Marseille

Italy, Malta, Spain, France

MSC Meraviglia | 7 nights

12 Jan 19

£

399

View Deal

Europe, Mediterranean

MSC Meraviglia

MSC Cruises

Genoa

-

Rome (Civitavecchia)

-

Palermo

-

Malta (La Valletta)

-

Barcelona

-

Marseille

-

Genoa

Spain, France, Italy, Malta

MSC Meraviglia | 7 nights

17 Jan 19

£

532

View Deal

Europe, Mediterranean

MSC Meraviglia

MSC Cruises

Barcelona

-

Marseille

-

Genoa

-

Rome (Civitavecchia)

-

Palermo

-

Malta (La Valletta)

-

Barcelona

France, Italy, Malta, Spain

MSC Meraviglia | 7 nights

18 Jan 19

£

399

View Deal

Europe, Mediterranean

MSC Meraviglia

MSC Cruises

Marseille

-

Genoa

-

Rome (Civitavecchia)

-

Palermo

-

Malta (La Valletta)

-

Barcelona

-

Marseille

Italy, Malta, Spain, France

MSC Meraviglia | 7 nights

19 Jan 19

£

399

View Deal

Europe, Mediterranean

MSC Meraviglia

MSC Cruises

Genoa

-

Rome (Civitavecchia)

-

Palermo

-

Malta (La Valletta)

-

Barcelona

-

Marseille

-

Genoa

Spain, France, Italy, Malta

MSC Meraviglia | 7 nights

24 Jan 19

£

649

View Deal

Europe, Mediterranean

MSC Meraviglia

MSC Cruises

Barcelona

-

Marseille

-

Genoa

-

Rome (Civitavecchia)

-

Palermo

-

Malta (La Valletta)

-

Barcelona

France, Italy, Malta, Spain

MSC Meraviglia | 7 nights

25 Jan 19

£

429

View Deal

Europe, Mediterranean

MSC Meraviglia

MSC Cruises

Marseille

-

Genoa

-

Rome (Civitavecchia)

-

Palermo

-

Malta (La Valletta)

-

Barcelona

-

Marseille

Italy, Malta, Spain, France

MSC Meraviglia | 7 nights

26 Jan 19

£

399

View Deal

Europe, Mediterranean

MSC Meraviglia

MSC Cruises

Genoa

-

Rome (Civitavecchia)

-

Palermo

-

Malta (La Valletta)

-

Barcelona

-

Marseille

-

Genoa

Spain, France, Italy, Malta

MSC Meraviglia | 7 nights

31 Jan 19

£

399

View Deal

Europe, Mediterranean

MSC Meraviglia

MSC Cruises

Barcelona

-

Marseille

-

Genoa

-

Rome (Civitavecchia)

-

Palermo

-

Malta (La Valletta)

-

Barcelona

France, Italy, Malta, Spain

MSC Meraviglia | 7 nights

01 Feb 19

£

549

View Deal

Europe, Mediterranean

MSC Meraviglia

MSC Cruises

Marseille

-

Genoa

-

Rome (Civitavecchia)

-

Palermo

-

Malta (La Valletta)

-

Barcelona

-

Marseille

Italy, Malta, Spain, France

MSC Meraviglia | 7 nights

02 Feb 19

£

408

View Deal

Europe, Mediterranean

MSC Meraviglia

MSC Cruises

Genoa

-

Rome (Civitavecchia)

-

Palermo

-

Malta (La Valletta)

-

Barcelona

-

Marseille

-

Genoa

Spain, France, Italy, Malta

MSC Meraviglia | 7 nights

07 Feb 19

£

479

View Deal

Europe, Mediterranean

MSC Meraviglia

MSC Cruises

Barcelona

-

Marseille

-

Genoa

-

Rome (Civitavecchia)

-

Palermo

-

Malta (La Valletta)

-

Barcelona

France, Italy, Malta, Spain

MSC Meraviglia | 7 nights

08 Feb 19

£

499

View Deal

Europe, Mediterranean

MSC Meraviglia

MSC Cruises

Marseille

-

Genoa

-

Rome (Civitavecchia)

-

Palermo

-

Malta (La Valletta)

-

Barcelona

-

Marseille

Spain, France, Italy, Malta

MSC Meraviglia | 7 nights

14 Mar 19

£

599

View Deal

Europe, Mediterranean

MSC Meraviglia

MSC Cruises

Barcelona

-

Marseille

-

Genoa

-

Rome (Civitavecchia)

-

Palermo

-

Malta (La Valletta)

-

Barcelona

Italy, Malta, Spain, France

MSC Meraviglia | 7 nights

09 Feb 19

£

449

View Deal

Europe, Mediterranean

MSC Meraviglia

MSC Cruises

Genoa

-

Rome (Civitavecchia)

-

Palermo

-

Malta (La Valletta)

-

Barcelona

-

Marseille

-

Genoa

France, Italy, Malta, Spain

MSC Meraviglia | 7 nights

15 Mar 19

£

529

View Deal

Europe, Mediterranean

MSC Meraviglia

MSC Cruises

Marseille

-

Genoa

-

Rome (Civitavecchia)

-

Palermo

-

Malta (La Valletta)

-

Barcelona

-

Marseille

Spain, France, Italy, Malta

MSC Meraviglia | 7 nights

14 Feb 19

£

449

View Deal

Europe, Mediterranean

MSC Meraviglia

MSC Cruises

Barcelona

-

Marseille

-

Genoa

-

Rome (Civitavecchia)

-

Palermo

-

Malta (La Valletta)

-

Barcelona

Italy, Malta, Spain, France

MSC Meraviglia | 7 nights

16 Mar 19

£

499

View Deal

Europe, Mediterranean

MSC Meraviglia

MSC Cruises

Genoa

-

Rome (Civitavecchia)

-

Palermo

-

Malta (La Valletta)

-

Barcelona

-

Marseille

-

Genoa

France, Italy, Malta, Spain

MSC Meraviglia | 7 nights

15 Feb 19

£

499

View Deal

Europe, Mediterranean

MSC Meraviglia

MSC Cruises

Marseille

-

Genoa

-

Rome (Civitavecchia)

-

Palermo

-

Malta (La Valletta)

-

Barcelona

-

Marseille

Italy, Malta, Spain, France

MSC Meraviglia | 7 nights

16 Feb 19

£

449

View Deal

Europe, Mediterranean

MSC Meraviglia

MSC Cruises

Genoa

-

Rome (Civitavecchia)

-

Palermo

-

Malta (La Valletta)

-

Barcelona

-

Marseille

-

Genoa

France, Italy, Malta, Spain

MSC Meraviglia | 7 nights

22 Mar 19

£

464

View Deal

Europe, Mediterranean

MSC Meraviglia

MSC Cruises

Marseille

-

Genoa

-

Rome (Civitavecchia)

-

Palermo

-

Malta (La Valletta)

-

Barcelona

-

Marseille

Spain, France, Italy, Malta

MSC Meraviglia | 7 nights

21 Feb 19

£

449

View Deal

Europe, Mediterranean

MSC Meraviglia

MSC Cruises

Barcelona

-

Marseille

-

Genoa

-

Rome (Civitavecchia)

-

Palermo

-

Malta (La Valletta)

-

Barcelona

Italy, Malta, Spain, France

MSC Meraviglia | 7 nights

23 Mar 19

£

499

View Deal

Europe, Mediterranean

MSC Meraviglia

MSC Cruises

Genoa

-

Rome (Civitavecchia)

-

Palermo

-

Malta (La Valletta)

-

Barcelona

-

Marseille

-

Genoa

France, Italy, Malta, Spain

MSC Meraviglia | 7 nights

22 Feb 19

£

449

View Deal

Europe, Mediterranean

MSC Meraviglia

MSC Cruises

Marseille

-

Genoa

-

Rome (Civitavecchia)

-

Palermo

-

Malta (La Valletta)

-

Barcelona

-

Marseille

Italy, Malta, Spain, France

MSC Meraviglia | 7 nights

23 Feb 19

£

449

View Deal

Europe, Mediterranean

MSC Meraviglia

MSC Cruises

Genoa

-

Rome (Civitavecchia)

-

Palermo

-

Malta (La Valletta)

-

Barcelona

-

Marseille

-

Genoa

Spain, France, Italy, Malta

MSC Meraviglia | 7 nights

28 Feb 19

£

449

View Deal

Europe, Mediterranean

MSC Meraviglia

MSC Cruises

Barcelona

-

Marseille

-

Genoa

-

Rome (Civitavecchia)

-

Palermo

-

Malta (La Valletta)

-

Barcelona

Italy, Malta, Spain, France

MSC Meraviglia | 7 nights

30 Mar 19

£

499

View Deal

Europe, Mediterranean

MSC Meraviglia

MSC Cruises

Genoa

-

Rome (Civitavecchia)

-

Palermo

-

Malta (La Valletta)

-

Barcelona

-

Marseille

-

Genoa

France, Italy, Malta, Spain

MSC Meraviglia | 7 nights

01 Mar 19

£

499

View Deal

Europe, Mediterranean

MSC Meraviglia

MSC Cruises

Marseille

-

Genoa

-

Rome (Civitavecchia)

-

Palermo

-

Malta (La Valletta)

-

Barcelona

-

Marseille

Spain, France, Italy, Malta

MSC Meraviglia | 7 nights

04 Apr 19

£

768

View Deal

Europe, Mediterranean

MSC Meraviglia

MSC Cruises

Barcelona

-

Marseille

-

Genoa

-

Rome (Civitavecchia)

-

Palermo

-

Malta (La Valletta)

-

Barcelona

Italy, Malta, Spain, France

MSC Meraviglia | 7 nights

02 Mar 19

£

384

View Deal

Europe, Mediterranean

MSC Meraviglia

MSC Cruises

Genoa

-

Rome (Civitavecchia)

-

Palermo

-

Malta (La Valletta)

-

Barcelona

-

Marseille

-

Genoa

Spain, France, Italy, Malta

MSC Meraviglia | 7 nights

07 Mar 19

£

464

View Deal

Europe, Mediterranean

MSC Meraviglia

MSC Cruises

Barcelona

-

Marseille

-

Genoa

-

Rome (Civitavecchia)

-

Palermo

-

Malta (La Valletta)

-

Barcelona

France, Italy, Malta, Spain

MSC Meraviglia | 7 nights

08 Mar 19

£

399

View Deal

Europe, Mediterranean

MSC Meraviglia

MSC Cruises

Marseille

-

Genoa

-

Rome (Civitavecchia)

-

Palermo

-

Malta (La Valletta)

-

Barcelona

-

Marseille

Italy, Malta, Spain, France

MSC Meraviglia | 7 nights

09 Mar 19

£

384

View Deal

Europe, Mediterranean

MSC Meraviglia

MSC Cruises

Genoa

-

Rome (Civitavecchia)

-

Palermo

-

Malta (La Valletta)

-

Barcelona

-

Marseille

-

Genoa

Florida (USA), Bahamas, Virgin Islands, Antilles

Costa Deliziosa | 10 nights

12 Jan 19

£

569

View Deal

Caribbean

Costa Deliziosa

Costa Cruises

Fort Lauderdale

-

Freeport

-

Grand Turk

-

Montego Bay

-

Grand Cayman

-

Roatan, Bay Islands

-

Cozumel

-

Fort Lauderdale

Florida (USA), Cayman Islands, Honduras, Belize

Costa Deliziosa | 10 nights

02 Jan 19

£

539

View Deal

Caribbean

Costa Deliziosa

Costa Cruises

Port Everglades

-

Nassau

-

Amber Cove, Dominican Republic

-

Ocho Rios

-

Grand Cayman

-

Costa Maya

-

Cozumel

-

Port Everglades

Italy, France, Canary Islands, Madeira, Spain

Costa Pacifica | 11 nights

12 Apr 19

£

659

View Deal

Europe, Mediterranean

Costa Pacifica

Costa Cruises

Savona

-

Marseille

-

Lanzarote

-

Santa Cruz de Tenerife

-

Funchal

-

Malaga

-

Rome (Civitavecchia)

-

Savona

Florida (USA), Bahamas, Turks Islands

Costa Deliziosa | 7 nights

19 Dec 18

£

379

View Deal

Caribbean

Costa Deliziosa

Costa Cruises

Port Everglades

-

Nassau

-

Grand Turk

-

Amber Cove, Dominican Republic

-

Key West

-

Port Everglades

Florida (USA), Bahamas, Virgin Islands, Antilles

Costa Deliziosa | 10 nights

01 Feb 19

£

579

View Deal

Caribbean

Costa Deliziosa

Costa Cruises

Fort Lauderdale

-

Nassau

-

Grand Turk

-

Ocho Rios

-

Grand Cayman

-

Roatan, Bay Islands

-

Cozumel

-

Fort Lauderdale

Florida (USA), Cayman Islands, Honduras, Belize

Costa Deliziosa | 10 nights

22 Jan 19

£

549

View Deal

Caribbean

Costa Deliziosa

Costa Cruises

Port Everglades

-

Nassau

-

Amber Cove, Dominican Republic

-

Ocho Rios

-

Grand Cayman

-

Costa Maya

-

Cozumel

-

Port Everglades

Florida (USA), Bahamas, Turks Islands

Costa Deliziosa | 7 nights

26 Dec 18

£

499

View Deal

Caribbean

Costa Deliziosa

Costa Cruises

Port Everglades

-

Freeport

-

Grand Turk

-

Amber Cove, Dominican Republic

-

Miami

-

Port Everglades

Florida (USA), Bahamas, Cayman Islands, Mexico

Costa Deliziosa | 10 nights

21 Feb 19

£

559

View Deal

Caribbean

Costa Deliziosa

Costa Cruises

Port Everglades

-

Miami

-

Grand Cayman

-

Roatan, Bay Islands

-

Belize

-

Costa Maya

-

Cozumel

-

Port Everglades

Florida (USA), Bahamas, Virgin Islands, Antilles

Costa Deliziosa | 10 nights

11 Feb 19

£

569

View Deal

Caribbean

Costa Deliziosa

Costa Cruises

Port Everglades

-

Nassau

-

Amber Cove, Dominican Republic

-

Ocho Rios

-

Grand Cayman

-

Costa Maya

-

Cozumel

-

Port Everglades

Celebrity Silhouette | 11 nights

13 Oct 19

Up to $200 On Board Spend Per Stateroom
FREE Classic Drinks Package (Outside and above)
FREE Upgrade from Outside to Balcony

£

1099

View Deal

Canaries

Celebrity Silhouette

Celebrity Cruises

Southampton

-

Ponta Delgada, Azores

-

Madeira

-

Tenerife

-

Lisbon

-

Southampton

Celebrity Silhouette | 10 nights

03 Oct 19

Up to $200 On Board Spend Per Stateroom
FREE Classic Drinks Package (Outside and above)
FREE Upgrade from Outside to Balcony

£

1049

View Deal

Canaries

Celebrity Silhouette

Celebrity Cruises

Southampton

-

Madeira

-

Tenerife

-

Gran Canaria

-

Lanzarote

-

Vigo

-

Southampton

Celebrity Silhouette | 11 nights

22 Sep 19

Up to $200 On Board Spend Per Stateroom
FREE Classic Drinks Package (Outside and above)
FREE Upgrade from Outside to Balcony

£

1099

View Deal

Canaries

Celebrity Silhouette

Celebrity Cruises

Southampton

-

Ponta Delgada, Azores

-

Madeira

-

Tenerife

-

Lisbon

-

Southampton

Celebrity Silhouette | 14 nights

08 Sep 19

Up to $200 On Board Spend Per Stateroom
FREE Classic Drinks Package (Outside and above)
FREE Upgrade from Outside to Balcony

£

1409

View Deal

Europe, Mediterranean

Celebrity Silhouette

Celebrity Cruises

Southampton

-

Gibraltar

-

Marseille

-

Florence/Pisa

-

Rome (Civitavecchia)

-

Ajaccio

-

Barcelona

-

Lisbon

-

Southampton

Celebrity Silhouette | 7 nights

25 Aug 19

Up to $200 On Board Spend Per Stateroom
FREE Classic Drinks Package (Outside and above)
FREE Upgrade from Outside to Balcony

£

899

View Deal

Scandinavia

Celebrity Silhouette

Celebrity Cruises

Southampton

-

Bergen

-

Alesund

-

Flam

-

Stavanger

-

Southampton

Celebrity Silhouette | 14 nights

11 Aug 19

Up to $200 On Board Spend Per Stateroom
FREE Classic Drinks Package (Outside and above)
FREE Upgrade from Outside to Balcony

£

1599

View Deal

Scandinavia, United Kingdom, Polar Regions

Celebrity Silhouette

Celebrity Cruises

Southampton

-

St. Peter Port, Guernsey

-

Dunmore East

-

Cork, Ireland

-

Dublin

-

Reykjavik

-

Akureyri

-

Belfast

-

Southampton

Celebrity Silhouette | 14 nights

28 Jul 19

Up to $200 On Board Spend Per Stateroom
FREE Classic Drinks Package (Outside and above)
FREE Upgrade from Outside to Balcony

£

1499

View Deal

Europe, Mediterranean

Celebrity Silhouette

Celebrity Cruises

Southampton

-

Vigo

-

Lisbon

-

Rome (Civitavecchia)

-

Livorno

-

Toulon

-

Barcelona

-

Gibraltar

-

Southampton

Celebrity Silhouette | 14 nights

14 Jul 19

Up to $200 On Board Spend Per Stateroom
FREE Classic Drinks Package (Outside and above)
FREE Upgrade from Outside to Balcony

£

1359

View Deal

Scandinavia, Baltic, Russia

Celebrity Silhouette

Celebrity Cruises

Southampton

-

Zeebrugge

-

Copenhagen

-

Stockholm

-

Helsinki

-

St Petersburg, Russia

-

Tallinn

-

Warnemunde

-

Southampton

Celebrity Silhouette | 14 nights

02 Jun 19

Up to $200 On Board Spend Per Stateroom
FREE Classic Drinks Package (Outside and above)
FREE Upgrade from Outside to Balcony

£

1299

View Deal

Scandinavia, Baltic, Russia

Celebrity Silhouette

Celebrity Cruises

Southampton

-

Copenhagen

-

Tallinn

-

St Petersburg, Russia

-

Helsinki

-

Stockholm

-

Warnemunde

-

Southampton

Celebrity Silhouette | 14 nights

19 May 19

Up to $200 On Board Spend Per Stateroom
FREE Classic Drinks Package (Outside and above)
FREE Upgrade from Outside to Balcony

£

1239

View Deal

Scandinavia, Baltic, Russia

Celebrity Silhouette

Celebrity Cruises

Southampton

-

Copenhagen

-

Tallinn

-

St Petersburg, Russia

-

Helsinki

-

Nynashamn

-

Warnemunde

-

Southampton

Celebrity Silhouette | 7 nights

27 Apr 19

Up to $200 On Board Spend Per Stateroom
FREE Classic Drinks Package (Outside and above)
FREE Upgrade from Outside to Balcony
FREE Classic Drinks Package (Outside & Balcony Cabin)

£

789

View Deal

Scandinavia

Celebrity Silhouette

Celebrity Cruises

Southampton

-

Bergen

-

Alesund

-

Geiranger

-

Stavanger

-

Southampton

Celebrity Silhouette | 7 nights

01 Sep 19

Up to $200 On Board Spend Per Stateroom
FREE Classic Drinks Package (Outside and above)
FREE Upgrade from Outside to Balcony

£

999

View Deal

Scandinavia

Celebrity Silhouette

Celebrity Cruises

Southampton

-

Bergen

-

Alesund

-

Flam

-

Stavanger

-

Southampton

Western Mediterranean from Rome (Civitavecchia)

Norwegian Epic | 7 nights

05 Jun 19

£

899

View Deal

Europe, Mediterranean

Norwegian Epic

Norwegian Cruise Line

Rome (Civitavecchia)

-

Livorno

-

Cannes

-

Majorca, Spain

-

Barcelona

-

Naples

-

Rome (Civitavecchia)

Western Mediterranean from Rome (Civitavecchia)

Norwegian Epic | 7 nights

12 Jun 19

£

919

View Deal

Europe, Mediterranean

Norwegian Epic

Norwegian Cruise Line

Rome (Civitavecchia)

-

Livorno

-

Cannes

-

Majorca, Spain

-

Barcelona

-

Naples

-

Rome (Civitavecchia)

Western Mediterranean from Rome (Civitavecchia)

Norwegian Epic | 7 nights

19 Jun 19

£

939

View Deal

Europe, Mediterranean

Norwegian Epic

Norwegian Cruise Line

Rome (Civitavecchia)

-

Livorno

-

Cannes

-

Majorca, Spain

-

Barcelona

-

Naples

-

Rome (Civitavecchia)

Western Mediterranean from Rome (Civitavecchia)

Norwegian Epic | 7 nights

26 Jun 19

£

1129

View Deal

Europe, Mediterranean

Norwegian Epic

Norwegian Cruise Line

Rome (Civitavecchia)

-

Livorno

-

Cannes

-

Majorca, Spain

-

Barcelona

-

Naples

-

Rome (Civitavecchia)

Western Mediterranean from Rome (Civitavecchia)

Norwegian Epic | 7 nights

03 Jul 19

£

989

View Deal

Europe, Mediterranean

Norwegian Epic

Norwegian Cruise Line

Rome (Civitavecchia)

-

Livorno

-

Cannes

-

Majorca, Spain

-

Barcelona

-

Naples

-

Rome (Civitavecchia)

Western Mediterranean from Rome (Civitavecchia)

Norwegian Epic | 7 nights

10 Jul 19

£

1029

View Deal

Europe, Mediterranean

Norwegian Epic

Norwegian Cruise Line

Rome (Civitavecchia)

-

Livorno

-

Cannes

-

Majorca, Spain

-

Barcelona

-

Naples

-

Rome (Civitavecchia)

Western Mediterranean from Rome (Civitavecchia)

Norwegian Epic | 7 nights

17 Jul 19

£

1029

View Deal

Europe, Mediterranean

Norwegian Epic

Norwegian Cruise Line

Rome (Civitavecchia)

-

Livorno

-

Cannes

-

Majorca, Spain

-

Barcelona

-

Naples

-

Rome (Civitavecchia)

Western Mediterranean from Rome (Civitavecchia)

Norwegian Epic | 7 nights

24 Jul 19

£

949

View Deal

Europe, Mediterranean

Norwegian Epic

Norwegian Cruise Line

Rome (Civitavecchia)

-

Livorno

-

Cannes

-

Majorca, Spain

-

Barcelona

-

Naples

-

Rome (Civitavecchia)

Western Mediterranean from Rome (Civitavecchia)

Norwegian Epic | 7 nights

31 Jul 19

£

1099

View Deal

Europe, Mediterranean

Norwegian Epic

Norwegian Cruise Line

Rome (Civitavecchia)

-

Livorno

-

Cannes

-

Majorca, Spain

-

Barcelona

-

Naples

-

Rome (Civitavecchia)

Eurodam | 7 nights

16 Dec 18

£

899

View Deal

Mexico

Eurodam

Holland America Line

San Diego, California

-

Cabo San Lucas

-

Mazatlán

-

Puerto Vallarta

-

San Diego, California

Western Mediterranean from Rome (Civitavecchia)

Norwegian Epic | 7 nights

07 Aug 19

£

1009

View Deal

Europe, Mediterranean

Norwegian Epic

Norwegian Cruise Line

Rome (Civitavecchia)

-

Livorno

-

Cannes

-

Majorca, Spain

-

Barcelona

-

Naples

-

Rome (Civitavecchia)

Western Mediterranean from Rome (Civitavecchia)

Norwegian Epic | 7 nights

14 Aug 19

£

1009

View Deal

Europe, Mediterranean

Norwegian Epic

Norwegian Cruise Line

Rome (Civitavecchia)

-

Livorno

-

Cannes

-

Majorca, Spain

-

Barcelona

-

Naples

-

Rome (Civitavecchia)

Western Mediterranean from Rome (Civitavecchia)

Norwegian Epic | 7 nights

21 Aug 19

£

999

View Deal

Europe, Mediterranean

Norwegian Epic

Norwegian Cruise Line

Rome (Civitavecchia)

-

Livorno

-

Cannes

-

Majorca, Spain

-

Barcelona

-

Naples

-

Rome (Civitavecchia)

Western Mediterranean from Rome (Civitavecchia)

Norwegian Epic | 7 nights

28 Aug 19

£

869

View Deal

Europe, Mediterranean

Norwegian Epic

Norwegian Cruise Line

Rome (Civitavecchia)

-

Livorno

-

Cannes

-

Majorca, Spain

-

Barcelona

-

Naples

-

Rome (Civitavecchia)

Western Mediterranean from Rome (Civitavecchia)

Norwegian Epic | 7 nights

04 Sep 19

£

809

View Deal

Europe, Mediterranean

Norwegian Epic

Norwegian Cruise Line

Rome (Civitavecchia)

-

Livorno

-

Cannes

-

Majorca, Spain

-

Barcelona

-

Naples

-

Rome (Civitavecchia)

Western Mediterranean from Rome (Civitavecchia)

Norwegian Epic | 7 nights

11 Sep 19

£

839

View Deal

Europe, Mediterranean

Norwegian Epic

Norwegian Cruise Line

Rome (Civitavecchia)

-

Livorno

-

Cannes

-

Majorca, Spain

-

Barcelona

-

Naples

-

Rome (Civitavecchia)

Western Mediterranean from Rome (Civitavecchia)

Norwegian Epic | 7 nights

18 Sep 19

£

979

View Deal

Europe, Mediterranean

Norwegian Epic

Norwegian Cruise Line

Rome (Civitavecchia)

-

Livorno

-

Cannes

-

Majorca, Spain

-

Barcelona

-

Naples

-

Rome (Civitavecchia)

Western Mediterranean from Rome (Civitavecchia)

Norwegian Epic | 7 nights

25 Sep 19

£

1089

View Deal

Europe, Mediterranean

Norwegian Epic

Norwegian Cruise Line

Rome (Civitavecchia)

-

Livorno

-

Cannes

-

Majorca, Spain

-

Barcelona

-

Naples

-

Rome (Civitavecchia)

Western Mediterranean from Rome (Civitavecchia)

Norwegian Epic | 7 nights

02 Oct 19

£

1019

View Deal

Europe, Mediterranean

Norwegian Epic

Norwegian Cruise Line

Rome (Civitavecchia)

-

Livorno

-

Cannes

-

Majorca, Spain

-

Barcelona

-

Naples

-

Rome (Civitavecchia)

Western Mediterranean from Rome (Civitavecchia)

Norwegian Epic | 7 nights

16 Oct 19

£

789

View Deal

Europe, Mediterranean

Norwegian Epic

Norwegian Cruise Line

Rome (Civitavecchia)

-

Livorno

-

Cannes

-

Majorca, Spain

-

Barcelona

-

Naples

-

Rome (Civitavecchia)

Eurodam | 7 nights

06 Jan 19

£

669

View Deal

Mexico

Eurodam

Holland America Line

San Diego, California

-

Cabo San Lucas

-

Mazatlán

-

Puerto Vallarta

-

San Diego, California

Zuiderdam | 10 nights

06 Jan 19

£

999

View Deal

Panama Canal

Zuiderdam

Holland America Line

Fort Lauderdale

-

Half Moon Cay

-

Oranjestad, Aruba

-

Willemstad, Curacao

-

Colon, Panama

-

Puerto Limon

-

Fort Lauderdale

Western Mediterranean from Barcelona

Norwegian Epic | 7 nights

02 Jun 19

£

1169

View Deal

Europe, Mediterranean

Norwegian Epic

Norwegian Cruise Line

Barcelona

-

Naples

-

Rome (Civitavecchia)

-

Livorno

-

Cannes

-

Majorca, Spain

-

Barcelona

Buenos Aires, South America & Chilean Fjords

Azamara Pursuit | 19 nights

20 Jan 19

FREE centrally located handpicked hotel stay
Flights Included
Free Gratuities
Up to $700 Onboard Spend
FREE Drinks Package included

£

2829

View Deal

South America

Azamara Pursuit

Azamara Club Cruises

Buenos Aires

-

Montevideo

-

Puerto Madryn

-

Ushuaia

-

Punta Arenas, Chile

-

Chilean Fjords

-

Laguna San Rafael

-

Puerto Chacabuco

-

Puerto Montt

-

San Antonio, Chile

Buenos Aires Pursuit with Rio Carnival

Azamara Pursuit | 17 nights

20 Feb 19

FREE centrally located handpicked hotel stay
Flights Included
Free Gratuities
FREE Drinks Package included

£

2449

View Deal

South America

Azamara Pursuit

Azamara Club Cruises

Buenos Aires

-

Punta del Este

-

Santos, Brazil

-

Ilhabela

-

Buzios

-

Rio de Janeiro

-

Montevideo

-

Buenos Aires

Tango, Salsa & Samba with Stays

Azamara Pursuit | 16 nights

06 Mar 19

FREE centrally located handpicked hotel stay
Flights Included
Free Gratuities
FREE Drinks Package included

£

2119

View Deal

South America

Azamara Pursuit

Azamara Club Cruises

Buenos Aires

-

Punta del Este

-

Montevideo

-

Santos, Brazil

-

Ilhabela

-

Parati

-

Buzios

-

Rio de Janeiro

Oosterdam | 7 nights

02 Feb 19

£

649

View Deal

Caribbean

Oosterdam

Holland America Line

Fort Lauderdale

-

Key West

-

Puerto Plata/Dominican Republic

-

Grand Turk

-

Half Moon Cay

-

Fort Lauderdale

Western Eastern Caribbean

Nieuw Statendam | 14 nights

10 Feb 19

£

1219

View Deal

Caribbean

Nieuw Statendam

Holland America Line

Fort Lauderdale

-

Half Moon Cay

-

Ocho Rios

-

George Town, Cayman Islands

-

Cozumel

-

Fort Lauderdale

-

Grand Turk

-

San Juan, Puerto Rico

-

St. Thomas (US Virgin Islands)

-

Half Moon Cay

-

Fort Lauderdale

Oosterdam | 7 nights

23 Feb 19

£

679

View Deal

Caribbean

Oosterdam

Holland America Line

Fort Lauderdale

-

Key West

-

Puerto Plata/Dominican Republic

-

Grand Turk

-

Half Moon Cay

-

Fort Lauderdale

Western Eastern Caribbean

Nieuw Statendam | 14 nights

07 Apr 19

£

1199

View Deal

Caribbean

Nieuw Statendam

Holland America Line

Fort Lauderdale

-

Half Moon Cay

-

Ocho Rios

-

George Town, Cayman Islands

-

Cozumel

-

Fort Lauderdale

-

Grand Turk

-

San Juan, Puerto Rico

-

St. Thomas (US Virgin Islands)

-

Half Moon Cay

-

Fort Lauderdale

Australia & Indonesia With Transfers and Stays

Azamara Quest | 20 nights

03 Mar 19

FREE centrally located handpicked hotel stay
Flights Included
All Inclusive Cruise!
Free Gratuities
Includes Transfers

£

2979

View Deal

Asia & Indian Ocean, Australasia

Azamara Quest

Azamara Club Cruises

Cairns

-

Thursday Island

-

Darwin, Australia

-

Komodo Island

-

Surabaya, Java

-

Semarang

-

Singapore

Norway, Iceland & UK from Copenhagen

Norwegian Getaway | 14 nights

24 May 19

£

1759

View Deal

Scandinavia, Polar Regions

Norwegian Getaway

Norwegian Cruise Line

Copenhagen

-

Haugesund

-

Flam

-

Bergen

-

Hellesylt

-

Geiranger

-

Akureyri

-

Reykjavik

-

Inverness

-

Edinburgh

-

Copenhagen

3nt Sydney Stay & 14nt Australia & New Zealand

Azamara Quest | 18 nights

04 Feb 19

FREE centrally located handpicked hotel stay
Flights Included
Free Transfers
Free Gratuities
FREE Drinks Package included

£

3949

View Deal

Australasia, Pacific

Azamara Quest

Azamara Club Cruises

Sydney, Australia

-

Melbourne

-

Hobart

-

Dunedin, New Zealand

-

Akaroa

-

Kaikoura

-

Napier

-

Tauranga

-

Auckland

Eurodam | 16 nights

13 Apr 19

£

1743

View Deal

Hawaii

Eurodam

Holland America Line

San Diego, California

-

Nawiliwili

-

Honolulu

-

Lahaina

-

Kona

-

Hilo

-

Ensenada

-

San Diego, California

Western Mediterranean from Barcelona

Norwegian Epic | 7 nights

12 May 19

£

1079

View Deal

Europe, Mediterranean

Norwegian Epic

Norwegian Cruise Line

Barcelona

-

Naples

-

Rome (Civitavecchia)

-

Livorno

-

Cannes

-

Palma

-

Barcelona

Koningsdam | 9 nights

20 Apr 19

£

1099

View Deal

Mediterranean

Koningsdam

Holland America Line

Rome (Civitavecchia)

-

Dubrovnik

-

Kotor

-

Split

-

Korcula

-

Kerkyra (Corfu)

-

Catania, Sicily

-

Rome (Civitavecchia)

Norse Legends Viking Sagas

Nieuw Statendam | 14 nights

23 Jun 19

£

2199

View Deal

Scandinavia, Polar Regions

Nieuw Statendam

Holland America Line

Amsterdam

-

Eidfjord

-

Skjolden

-

Alesund

-

Bergen

-

Amsterdam

-

Oslo

-

Kristiansund

-

Eidfjord

-

Haugesund

-

Amsterdam

Western Mediterranean from Barcelona

Norwegian Epic | 7 nights

19 May 19

£

1139

View Deal

Europe, Mediterranean

Norwegian Epic

Norwegian Cruise Line

Barcelona

-

Naples

-

Rome (Civitavecchia)

-

Livorno

-

Cannes

-

Palma

-

Barcelona

Rotterdam | 14 nights

07 Sep 19

£

2299

View Deal

Europe, Baltic, Russia

Rotterdam

Holland America Line

Amsterdam

-

Warnemunde

-

Tallinn

-

St Petersburg, Russia

-

Helsinki

-

Copenhagen

-

Oslo

-

Amsterdam

Western Mediterranean from Barcelona

Norwegian Epic | 7 nights

26 May 19

£

1009

View Deal

Europe, Mediterranean

Norwegian Epic

Norwegian Cruise Line

Barcelona

-

Naples

-

Rome (Civitavecchia)

-

Livorno

-

Cannes

-

Palma

-

Barcelona

Nieuw Statendam | 10 nights

27 Sep 19

£

1549

View Deal

Mediterranean

Nieuw Statendam

Holland America Line

Rome (Civitavecchia)

-

Dubrovnik

-

Kotor

-

Kerkyra (Corfu)

-

Katakolon

-

Athens (Piraeus)

-

Thira, Santorini

-

Naples

-

Rome (Civitavecchia)

Western Mediterranean from Rome

Norwegian Epic | 7 nights

22 May 19

£

1199

View Deal

Europe, Mediterranean

Norwegian Epic

Norwegian Cruise Line

Rome (Civitavecchia)

-

Livorno

-

Cannes

-

Palma

-

Barcelona

-

Naples

-

Rome (Civitavecchia)

Western Mediterranean from Rome

Norwegian Epic | 7 nights

29 May 19

£

919

View Deal

Europe, Mediterranean

Norwegian Epic

Norwegian Cruise Line

Rome (Civitavecchia)

-

Livorno

-

Cannes

-

Palma

-

Barcelona

-

Naples

-

Rome (Civitavecchia)

Western Mediterranean from Rome

Norwegian Epic | 7 nights

15 May 19

£

1059

View Deal

Europe, Mediterranean

Norwegian Epic

Norwegian Cruise Line

Rome (Civitavecchia)

-

Livorno

-

Cannes

-

Palma

-

Barcelona

-

Naples

-

Rome (Civitavecchia)

Western Mediterranean from Barcelona

Norwegian Epic | 7 nights

01 Sep 19

£

869

View Deal

Europe, Mediterranean

Norwegian Epic

Norwegian Cruise Line

Barcelona

-

Naples

-

Rome (Civitavecchia)

-

Livorno

-

Cannes

-

Majorca, Spain

-

Barcelona

Western Mediterranean from Barcelona

Norwegian Epic | 7 nights

08 Sep 19

£

899

View Deal

Europe, Mediterranean

Norwegian Epic

Norwegian Cruise Line

Barcelona

-

Naples

-

Rome (Civitavecchia)

-

Livorno

-

Cannes

-

Majorca, Spain

-

Barcelona

Western Mediterranean from Barcelona

Norwegian Epic | 7 nights

15 Sep 19

£

879

View Deal

Europe, Mediterranean

Norwegian Epic

Norwegian Cruise Line

Barcelona

-

Naples

-

Rome (Civitavecchia)

-

Livorno

-

Cannes

-

Majorca, Spain

-

Barcelona

Western Mediterranean from Barcelona

Norwegian Epic | 7 nights

22 Sep 19

£

809

View Deal

Europe, Mediterranean

Norwegian Epic

Norwegian Cruise Line

Barcelona

-

Naples

-

Rome (Civitavecchia)

-

Livorno

-

Cannes

-

Majorca, Spain

-

Barcelona

Western Mediterranean from Barcelona

Norwegian Epic | 7 nights

29 Sep 19

£

769

View Deal

Europe, Mediterranean

Norwegian Epic

Norwegian Cruise Line

Barcelona

-

Naples

-

Rome (Civitavecchia)

-

Livorno

-

Cannes

-

Majorca, Spain

-

Barcelona

Western Mediterranean from Barcelona

Norwegian Epic | 7 nights

09 Jun 19

£

1029

View Deal

Europe, Mediterranean

Norwegian Epic

Norwegian Cruise Line

Barcelona

-

Naples

-

Rome (Civitavecchia)

-

Livorno

-

Cannes

-

Majorca, Spain

-

Barcelona

Western Mediterranean from Barcelona

Norwegian Epic | 7 nights

16 Jun 19

£

999

View Deal

Europe, Mediterranean

Norwegian Epic

Norwegian Cruise Line

Barcelona

-

Naples

-

Rome (Civitavecchia)

-

Livorno

-

Cannes

-

Majorca, Spain

-

Barcelona

Western Mediterranean from Barcelona

Norwegian Epic | 7 nights

23 Jun 19

£

1019

View Deal

Europe, Mediterranean

Norwegian Epic

Norwegian Cruise Line

Barcelona

-

Naples

-

Rome (Civitavecchia)

-

Livorno

-

Cannes

-

Majorca, Spain

-

Barcelona

Western Mediterranean from Barcelona

Norwegian Epic | 7 nights

30 Jun 19

£

979

View Deal

Europe, Mediterranean

Norwegian Epic

Norwegian Cruise Line

Barcelona

-

Naples

-

Rome (Civitavecchia)

-

Livorno

-

Cannes

-

Majorca, Spain

-

Barcelona

Western Mediterranean from Barcelona

Norwegian Epic | 7 nights

07 Jul 19

£

989

View Deal

Europe, Mediterranean

Norwegian Epic

Norwegian Cruise Line

Barcelona

-

Naples

-

Rome (Civitavecchia)

-

Livorno

-

Cannes

-

Majorca, Spain

-

Barcelona

Western Mediterranean from Barcelona

Norwegian Epic | 7 nights

14 Jul 19

£

959

View Deal

Europe, Mediterranean

Norwegian Epic

Norwegian Cruise Line

Barcelona

-

Naples

-

Rome (Civitavecchia)

-

Livorno

-

Cannes

-

Majorca, Spain

-

Barcelona

Western Mediterranean from Barcelona

Norwegian Epic | 7 nights

21 Jul 19

£

959

View Deal

Europe, Mediterranean

Norwegian Epic

Norwegian Cruise Line

Barcelona

-

Naples

-

Rome (Civitavecchia)

-

Livorno

-

Cannes

-

Majorca, Spain

-

Barcelona

Western Mediterranean from Barcelona

Norwegian Epic | 7 nights

28 Jul 19

£

1059

View Deal

Europe, Mediterranean

Norwegian Epic

Norwegian Cruise Line

Barcelona

-

Naples

-

Rome (Civitavecchia)

-

Livorno

-

Cannes

-

Majorca, Spain

-

Barcelona

Western Mediterranean from Barcelona

Norwegian Epic | 7 nights

04 Aug 19

£

1129

View Deal

Europe, Mediterranean

Norwegian Epic

Norwegian Cruise Line

Barcelona

-

Naples

-

Rome (Civitavecchia)

-

Livorno

-

Cannes

-

Majorca, Spain

-

Barcelona

Western Mediterranean from Barcelona

Norwegian Epic | 7 nights

11 Aug 19

£

959

View Deal

Europe, Mediterranean

Norwegian Epic

Norwegian Cruise Line

Barcelona

-

Naples

-

Rome (Civitavecchia)

-

Livorno

-

Cannes

-

Majorca, Spain

-

Barcelona

Western Mediterranean from Barcelona

Norwegian Epic | 7 nights

18 Aug 19

£

919

View Deal

Europe, Mediterranean

Norwegian Epic

Norwegian Cruise Line

Barcelona

-

Naples

-

Rome (Civitavecchia)

-

Livorno

-

Cannes

-

Majorca, Spain

-

Barcelona

Western Mediterranean from Barcelona

Norwegian Epic | 7 nights

25 Aug 19

£

899

View Deal

Europe, Mediterranean

Norwegian Epic

Norwegian Cruise Line

Barcelona

-

Naples

-

Rome (Civitavecchia)

-

Livorno

-

Cannes

-

Majorca, Spain

-

Barcelona

Western Mediterranean from Barcelona

Norwegian Epic | 7 nights

06 Oct 19

£

899

View Deal

Europe, Mediterranean

Norwegian Epic

Norwegian Cruise Line

Barcelona

-

Naples

-

Rome (Civitavecchia)

-

Livorno

-

Cannes

-

Majorca, Spain

-

Barcelona

Western Mediterranean from Barcelona

Norwegian Epic | 7 nights

13 Oct 19

£

879

View Deal

Europe, Mediterranean

Norwegian Epic

Norwegian Cruise Line

Barcelona

-

Naples

-

Rome (Civitavecchia)

-

Livorno

-

Cannes

-

Majorca, Spain

-

Barcelona

Scandinavia, Russia & Baltic from Copenhagen

Norwegian Getaway | 9 nights

07 Jun 19

£

1879

View Deal

Scandinavia, Baltic, Russia

Norwegian Getaway

Norwegian Cruise Line

Copenhagen

-

Berlin

-

Tallinn

-

St Petersburg, Russia

-

Helsinki

-

Nynashamn

-

Copenhagen

Scandinavia, Russia & Baltic from Copenhagen

Norwegian Getaway | 9 nights

25 Jun 19

£

1179

View Deal

Scandinavia, Baltic, Russia

Norwegian Getaway

Norwegian Cruise Line

Copenhagen

-

Berlin

-

Gdynia

-

Helsinki

-

St Petersburg, Russia

-

Nynashamn

-

Copenhagen

Scandinavia, Russia & Baltic from Copenhagen

Norwegian Getaway | 9 nights

13 Jul 19

£

1219

View Deal

Scandinavia, Baltic, Russia

Norwegian Getaway

Norwegian Cruise Line

Copenhagen

-

Berlin

-

Tallinn

-

St Petersburg, Russia

-

Helsinki

-

Nynashamn

-

Copenhagen

Scandinavia, Russia & Baltic from Copenhagen

Norwegian Getaway | 9 nights

22 Jul 19

£

1219

View Deal

Scandinavia, Baltic, Russia

Norwegian Getaway

Norwegian Cruise Line

Copenhagen

-

Berlin

-

Helsinki

-

St Petersburg, Russia

-

Tallinn

-

Nynashamn

-

Copenhagen

Scandinavia, Russia & Baltic from Copenhagen

Norwegian Getaway | 9 nights

31 Jul 19

£

1139

View Deal

Scandinavia, Baltic, Russia

Norwegian Getaway

Norwegian Cruise Line

Copenhagen

-

St Petersburg, Russia

-

Helsinki

-

Tallinn

-

Nynashamn

-

Copenhagen

Scandinavia, Russia & Baltic from Copenhagen

Norwegian Getaway | 9 nights

09 Aug 19

£

1209

View Deal

Scandinavia, Baltic, Russia

Norwegian Getaway

Norwegian Cruise Line

Copenhagen

-

Berlin

-

St Petersburg, Russia

-

Tallinn

-

Helsinki

-

Stockholm

-

Copenhagen

Scandinavia, Russia & Baltic from Copenhagen

Norwegian Getaway | 9 nights

18 Aug 19

£

1089

View Deal

Scandinavia, Baltic, Russia

Norwegian Getaway

Norwegian Cruise Line

Copenhagen

-

Berlin

-

Gdynia

-

Tallinn

-

St Petersburg, Russia

-

Copenhagen

Scandinavia, Russia & Baltic from Copenhagen

Norwegian Getaway | 9 nights

27 Aug 19

£

1219

View Deal

Scandinavia, Baltic, Russia

Norwegian Getaway

Norwegian Cruise Line

Copenhagen

-

Berlin

-

Tallinn

-

St Petersburg, Russia

-

Helsinki

-

Nynashamn

-

Copenhagen

Scandinavia, Russia & Baltic from Copenhagen

Norwegian Getaway | 9 nights

05 Sep 19

£

1159

View Deal

Scandinavia

Norwegian Getaway

Norwegian Cruise Line

Copenhagen

-

Berlin

-

Tallinn

-

St Petersburg, Russia

-

Helsinki

-

Stockholm

-

Copenhagen

Scandinavia, Russia & Baltic from Copenhagen

Norwegian Getaway | 9 nights

14 Sep 19

£

1179

View Deal

Scandinavia

Norwegian Getaway

Norwegian Cruise Line

Copenhagen

-

Berlin

-

Tallinn

-

St Petersburg, Russia

-

Helsinki

-

Stockholm

-

Copenhagen

Scandinavia, Russia & Baltic from Copenhagen

Norwegian Getaway | 9 nights

23 Sep 19

£

1219

View Deal

Scandinavia

Norwegian Getaway

Norwegian Cruise Line

Copenhagen

-

Berlin

-

Tallinn

-

St Petersburg, Russia

-

Helsinki

-

Stockholm

-

Copenhagen

Scandinavia, Russia & Baltic from Copenhagen

Norwegian Getaway | 9 nights

02 Oct 19

£

1069

View Deal

Scandinavia

Norwegian Getaway

Norwegian Cruise Line

Copenhagen

-

Berlin

-

Tallinn

-

St Petersburg, Russia

-

Helsinki

-

Stockholm

-

Copenhagen

Scandinavia, Russia & Baltic from Copenhagen

Norwegian Getaway | 9 nights

11 Oct 19

£

1069

View Deal

Scandinavia

Norwegian Getaway

Norwegian Cruise Line

Copenhagen

-

Berlin

-

Tallinn

-

St Petersburg, Russia

-

Helsinki

-

Stockholm

-

Copenhagen

Northern Europe from Amsterdam

Norwegian Pearl | 14 nights

11 May 19

£

1669

View Deal

Europe, Scandinavia, United Kingdom

Norwegian Pearl

Norwegian Cruise Line

Amsterdam

-

Edinburgh

-

Inverness

-

Bergen

-

Flam

-

Hellesylt

-

Geiranger

-

Belfast

-

Dublin

-

Le Havre

-

Tilbury, England

-

Zeebrugge

-

Amsterdam

Scandinavia, Russia & Baltic from Amsterdam

Norwegian Pearl | 14 nights

25 May 19

£

1799

View Deal

Scandinavia, Baltic, Russia

Norwegian Pearl

Norwegian Cruise Line

Amsterdam

-

Berlin

-

Gdynia

-

Klaipeda

-

Helsinki

-

St Petersburg, Russia

-

Tallinn

-

Stockholm

-

Riga

-

Copenhagen

-

Amsterdam

Celebrity Silhouette | 14 nights

30 Jun 19

Up to $200 On Board Spend Per Stateroom
FREE Classic Drinks Package (Outside and above)
FREE Upgrade from Outside to Balcony

£

2061

View Deal

Scandinavia, Baltic, Russia

Celebrity Silhouette

Celebrity Cruises

Southampton

-

Zeebrugge

-

Copenhagen

-

Stockholm

-

Tallinn

-

St Petersburg, Russia

-

Warnemunde

-

Southampton

Celebrity Silhouette | 12 nights

07 May 19

Up to $200 On Board Spend Per Stateroom
FREE Classic Drinks Package (Outside and above)
FREE Upgrade from Outside to Balcony

£

1199

View Deal

United Kingdom, Polar Regions

Celebrity Silhouette

Celebrity Cruises

Southampton

-

St. Peter Port, Guernsey

-

Cork, Ireland

-

Dublin

-

Akureyri

-

Reykjavik

-

Lerwick, Shetland Islands

-

Southampton

Celebrity Silhouette | 14 nights

16 Jun 19

Up to $200 On Board Spend Per Stateroom
FREE Classic Drinks Package (Outside and above)
FREE Upgrade from Outside to Balcony

£

1329

View Deal

Scandinavia, Baltic, Russia

Celebrity Silhouette

Celebrity Cruises

Southampton

-

Zeebrugge

-

Copenhagen

-

Stockholm

-

Tallinn

-

St Petersburg, Russia

-

Warnemunde

-

Southampton