Fantastic FREE Drinks with MSC!
Get FREE All Inclusive with Cruise Nation & MSC Cruises
From the 12th December 2018 to 17th March 2019, we're giving away FREE Drinks worth up to £500 on a huge range of MSC sailings when you book a Fantastica stateroom!
There are a range of destinations on offer throughout Summer 2019 and Winter 2019-2020 including the mediterranean, Caribbean, Cuba and the Emirates.
As well as your FREE drinks, when you book a Fantastica grade stateroom you'll also receive more flexibility in your dining and FREE in-cabin breakfast.
Check out our video showing you what MSC Cruises are all about.
Which drinks are included?
When you book a Fantastica stateroom, you'll get the following drinks included in your fare:
Beer - Heineken draught beer and all bottled and draught beers from the bar list.
Wines - All sparkling, white-red-rosé wines by the glass priced up to €10.
Cocktails - Rum & cola, Gin & tonic, Vodka & lemon, Whisky & cola, Campary orange, screwdriver, Moscow mule and all other cocktails priced up to €10.
Spirits - Bell's whisky, vodka, Gordon's gin, Captain Morgan rum and all other standard/premium spirits priced up to €10.
Aperitifs & Cordials - All aperitifs e.g. Crodino, Aperol, Bacardi Breezer and all bitters, sweet liqueurs, port and sherry.
Non-alcoholic - All zero-alcohol cocktails from the bar list, bottled mineral water, selection of soft drinks, fresh fruit and vegetable cocktails.
Coffee - Espresso, cappuccino, caffé latte, hot tea, hot and cold specialties with coffee/chocolate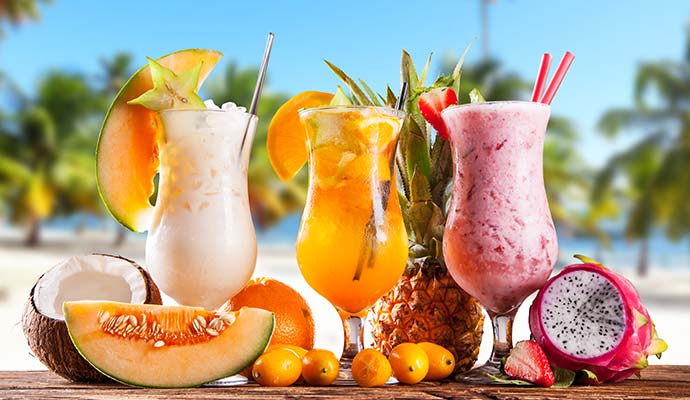 Cruise Deals departing in
Departure
What's Included?
Price (From)

1nt Venice Stay & 7nt Italy, Greece & Croatia

Venice

-

Brindisi

-

Katakolon

-

Mykonos

-

Athens (Piraeus)

-

Sarande

-

Dubrovnik

-

Venice

MSC Musica | 8 nights

16 Aug 19

FREE centrally located handpicked hotel stay
Flights Included

£

1249

View Deal

Europe, Mediterranean

MSC Musica

MSC Cruises

Venice

-

Brindisi

-

Katakolon

-

Mykonos

-

Athens (Piraeus)

-

Sarande

-

Dubrovnik

-

Venice

1nt Venice Stay & 7nt Italy, Greece & Croatia

Venice

-

Brindisi

-

Katakolon

-

Mykonos

-

Athens (Piraeus)

-

Sarande

-

Dubrovnik

-

Venice

MSC Musica | 8 nights

31 May 19

FREE centrally located handpicked hotel stay
Flights Included

£

869

View Deal

Europe, Mediterranean

MSC Musica

MSC Cruises

Venice

-

Brindisi

-

Katakolon

-

Mykonos

-

Athens (Piraeus)

-

Sarande

-

Dubrovnik

-

Venice

1nt Venice Stay & 7nt Italy, Greece & Croatia

Venice

-

Brindisi

-

Katakolon

-

Mykonos

-

Athens (Piraeus)

-

Sarande

-

Dubrovnik

-

Venice

MSC Musica | 8 nights

14 Jun 19

FREE centrally located handpicked hotel stay
Flights Included

£

1149

View Deal

Europe, Mediterranean

MSC Musica

MSC Cruises

Venice

-

Brindisi

-

Katakolon

-

Mykonos

-

Athens (Piraeus)

-

Sarande

-

Dubrovnik

-

Venice

1nt Venice Stay & 7nt Italy, Greece & Croatia

Venice

-

Brindisi

-

Katakolon

-

Mykonos

-

Athens (Piraeus)

-

Sarande

-

Dubrovnik

-

Venice

MSC Musica | 8 nights

05 Jul 19

FREE centrally located handpicked hotel stay
Flights Included

£

1299

View Deal

Europe, Mediterranean

MSC Musica

MSC Cruises

Venice

-

Brindisi

-

Katakolon

-

Mykonos

-

Athens (Piraeus)

-

Sarande

-

Dubrovnik

-

Venice

8nt Greek & Croatian Gems

Venice

-

Split

-

Santorini Island

-

Mykonos

-

Dubrovnik

-

Italy (Ancona)

-

Venice

MSC Sinfonia | 8 nights

14 Jun 19

FREE centrally located handpicked hotel stay
Flights Included

£

919

View Deal

Europe, Mediterranean

MSC Sinfonia

MSC Cruises

Venice

-

Split

-

Santorini Island

-

Mykonos

-

Dubrovnik

-

Italy (Ancona)

-

Venice

8nt Greek & Croatian Gems

Venice

-

Split

-

Santorini Island

-

Mykonos

-

Dubrovnik

-

Italy (Ancona)

-

Venice

MSC Sinfonia | 8 nights

19 Jul 19

FREE centrally located handpicked hotel stay
Flights Included

£

999

View Deal

Europe, Mediterranean

MSC Sinfonia

MSC Cruises

Venice

-

Split

-

Santorini Island

-

Mykonos

-

Dubrovnik

-

Italy (Ancona)

-

Venice

8nt Greek & Croatian Gems

Venice

-

Split

-

Santorini Island

-

Mykonos

-

Dubrovnik

-

Italy (Ancona)

-

Venice

MSC Sinfonia | 8 nights

09 Aug 19

FREE centrally located handpicked hotel stay
Flights Included

£

1079

View Deal

Europe, Mediterranean

MSC Sinfonia

MSC Cruises

Venice

-

Split

-

Santorini Island

-

Mykonos

-

Dubrovnik

-

Italy (Ancona)

-

Venice

Miami, Caribbean & Bahamas

Miami

-

San Juan, Puerto Rico

-

Charlotte Amalie

-

Philipsburg, St Maarten

-

Nassau

-

Miami

MSC Seaside | 9 nights

04 Jul 19

FREE centrally located handpicked hotel stay
Flights Included

£

1399

View Deal

Caribbean, Bahamas

MSC Seaside

MSC Cruises

Miami

-

San Juan, Puerto Rico

-

Charlotte Amalie

-

Philipsburg, St Maarten

-

Nassau

-

Miami

Venice 1nt Stay & 7nt Greek Isles & Montenegro

Venice

-

Bari

-

Katakolon

-

Santorini Island

-

Athens (Piraeus)

-

Corfu

-

Kotor

-

Venice

MSC Magnifica | 8 nights

23 Nov 19

FREE centrally located handpicked hotel stay
Flights Included

£

579

View Deal

Europe, Mediterranean

MSC Magnifica

MSC Cruises

Venice

-

Bari

-

Katakolon

-

Santorini Island

-

Athens (Piraeus)

-

Corfu

-

Kotor

-

Venice

Venice 1nt Stay & 7nt Greek Isles & Montenegro

Venice

-

Bari

-

Katakolon

-

Santorini Island

-

Athens (Piraeus)

-

Corfu

-

Kotor

-

Venice

MSC Magnifica | 8 nights

24 Aug 19

FREE centrally located handpicked hotel stay
Flights Included

£

1219

View Deal

Europe, Mediterranean

MSC Magnifica

MSC Cruises

Venice

-

Bari

-

Katakolon

-

Santorini Island

-

Athens (Piraeus)

-

Corfu

-

Kotor

-

Venice

Venice 1nt Stay & 7nt Greek Isles & Montenegro

Venice

-

Bari

-

Katakolon

-

Santorini Island

-

Athens (Piraeus)

-

Corfu

-

Kotor

-

Venice

MSC Magnifica | 8 nights

31 Aug 19

FREE centrally located handpicked hotel stay
Flights Included

£

979

View Deal

Europe, Mediterranean

MSC Magnifica

MSC Cruises

Venice

-

Bari

-

Katakolon

-

Santorini Island

-

Athens (Piraeus)

-

Corfu

-

Kotor

-

Venice

Venice 1nt Stay & 7nt Greek Isles & Montenegro

Venice

-

Bari

-

Katakolon

-

Santorini Island

-

Athens (Piraeus)

-

Corfu

-

Kotor

-

Venice

MSC Magnifica | 8 nights

13 Jul 19

FREE centrally located handpicked hotel stay
Flights Included

£

1029

View Deal

Europe, Mediterranean

MSC Magnifica

MSC Cruises

Venice

-

Bari

-

Katakolon

-

Santorini Island

-

Athens (Piraeus)

-

Corfu

-

Kotor

-

Venice

8nt Greek & Croatian Gems

Venice

-

Split

-

Santorini Island

-

Mykonos

-

Dubrovnik

-

Italy (Ancona)

-

Venice

MSC Sinfonia | 8 nights

30 Aug 19

FREE centrally located handpicked hotel stay
Flights Included

£

799

View Deal

Europe, Mediterranean

MSC Sinfonia

MSC Cruises

Venice

-

Split

-

Santorini Island

-

Mykonos

-

Dubrovnik

-

Italy (Ancona)

-

Venice

Venice 1nt Stay & 7nt Greek Isles & Montenegro

Venice

-

Bari

-

Katakolon

-

Santorini Island

-

Athens (Piraeus)

-

Corfu

-

Kotor

-

Venice

MSC Magnifica | 8 nights

09 Nov 19

FREE centrally located handpicked hotel stay
Flights Included

£

599

View Deal

Europe, Mediterranean

MSC Magnifica

MSC Cruises

Venice

-

Bari

-

Katakolon

-

Santorini Island

-

Athens (Piraeus)

-

Corfu

-

Kotor

-

Venice

Barcelona 1nt Stay & 7nt Western Med

Barcelona

-

Marseille

-

Genoa

-

Naples

-

Messina

-

Malta (La Valletta)

-

Barcelona

MSC Bellissima | 8 nights

30 May 19

FREE centrally located handpicked hotel stay
Flights Included
Brand New Ship!

£

969

View Deal

Europe, Mediterranean

MSC Bellissima

MSC Cruises

Barcelona

-

Marseille

-

Genoa

-

Naples

-

Messina

-

Malta (La Valletta)

-

Barcelona

Barcelona 1nt Stay & 7nt Western Med

Barcelona

-

Marseille

-

Genoa

-

Naples

-

Messina

-

Malta (La Valletta)

-

Barcelona

MSC Bellissima | 8 nights

06 Jun 19

FREE centrally located handpicked hotel stay
Flights Included
Brand New Ship!

£

949

View Deal

Europe, Mediterranean

MSC Bellissima

MSC Cruises

Barcelona

-

Marseille

-

Genoa

-

Naples

-

Messina

-

Malta (La Valletta)

-

Barcelona

Barcelona 1nt Stay & 7nt Western Med

Barcelona

-

Marseille

-

Genoa

-

Naples

-

Messina

-

Malta (La Valletta)

-

Barcelona

MSC Bellissima | 8 nights

01 Aug 19

FREE centrally located handpicked hotel stay
Flights Included
Brand New Ship!

£

1149

View Deal

Europe, Mediterranean

MSC Bellissima

MSC Cruises

Barcelona

-

Marseille

-

Genoa

-

Naples

-

Messina

-

Malta (La Valletta)

-

Barcelona

Barcelona 1nt Stay & 7nt Western Med

Barcelona

-

Marseille

-

Genoa

-

Naples

-

Messina

-

Malta (La Valletta)

-

Barcelona

MSC Bellissima | 8 nights

13 Jun 19

FREE centrally located handpicked hotel stay
Flights Included
Brand New Ship!

£

1119

View Deal

Europe, Mediterranean

MSC Bellissima

MSC Cruises

Barcelona

-

Marseille

-

Genoa

-

Naples

-

Messina

-

Malta (La Valletta)

-

Barcelona

Barcelona 1nt Stay & 7nt Western Med

Barcelona

-

Marseille

-

Genoa

-

Naples

-

Messina

-

Malta (La Valletta)

-

Barcelona

MSC Bellissima | 8 nights

08 Aug 19

FREE centrally located handpicked hotel stay
Flights Included
Brand New Ship!

£

1249

View Deal

Europe, Mediterranean

MSC Bellissima

MSC Cruises

Barcelona

-

Marseille

-

Genoa

-

Naples

-

Messina

-

Malta (La Valletta)

-

Barcelona

Barcelona 1nt Stay & 7nt Western Med

Barcelona

-

Marseille

-

Genoa

-

Naples

-

Messina

-

Malta (La Valletta)

-

Barcelona

MSC Bellissima | 8 nights

20 Jun 19

FREE centrally located handpicked hotel stay
Flights Included
Brand New Ship!

£

1099

View Deal

Europe, Mediterranean

MSC Bellissima

MSC Cruises

Barcelona

-

Marseille

-

Genoa

-

Naples

-

Messina

-

Malta (La Valletta)

-

Barcelona

Barcelona 1nt Stay & 7nt Western Med

Barcelona

-

Marseille

-

Genoa

-

Naples

-

Messina

-

Malta (La Valletta)

-

Barcelona

MSC Bellissima | 8 nights

15 Aug 19

FREE centrally located handpicked hotel stay
Flights Included
Brand New Ship!

£

1169

View Deal

Europe, Mediterranean

MSC Bellissima

MSC Cruises

Barcelona

-

Marseille

-

Genoa

-

Naples

-

Messina

-

Malta (La Valletta)

-

Barcelona

Barcelona 1nt Stay & 7nt Western Med

Barcelona

-

Marseille

-

Genoa

-

Naples

-

Messina

-

Malta (La Valletta)

-

Barcelona

MSC Bellissima | 8 nights

27 Jun 19

FREE centrally located handpicked hotel stay
Flights Included
Brand New Ship!

£

1079

View Deal

Europe, Mediterranean

MSC Bellissima

MSC Cruises

Barcelona

-

Marseille

-

Genoa

-

Naples

-

Messina

-

Malta (La Valletta)

-

Barcelona

Barcelona 1nt Stay & 7nt Western Med

Barcelona

-

Marseille

-

Genoa

-

Naples

-

Messina

-

Malta (La Valletta)

-

Barcelona

MSC Bellissima | 8 nights

22 Aug 19

FREE centrally located handpicked hotel stay
Flights Included
Brand New Ship!

£

1179

View Deal

Europe, Mediterranean

MSC Bellissima

MSC Cruises

Barcelona

-

Marseille

-

Genoa

-

Naples

-

Messina

-

Malta (La Valletta)

-

Barcelona

Barcelona 1nt Stay & 7nt Western Med

Barcelona

-

Marseille

-

Genoa

-

Naples

-

Messina

-

Malta (La Valletta)

-

Barcelona

MSC Bellissima | 8 nights

04 Jul 19

FREE centrally located handpicked hotel stay
Flights Included
Brand New Ship!

£

1079

View Deal

Europe, Mediterranean

MSC Bellissima

MSC Cruises

Barcelona

-

Marseille

-

Genoa

-

Naples

-

Messina

-

Malta (La Valletta)

-

Barcelona

Barcelona 1nt Stay & 7nt Western Med

Barcelona

-

Marseille

-

Genoa

-

Naples

-

Messina

-

Malta (La Valletta)

-

Barcelona

MSC Bellissima | 8 nights

29 Aug 19

FREE centrally located handpicked hotel stay
Flights Included
Brand New Ship!

£

899

View Deal

Europe, Mediterranean

MSC Bellissima

MSC Cruises

Barcelona

-

Marseille

-

Genoa

-

Naples

-

Messina

-

Malta (La Valletta)

-

Barcelona

Barcelona 1nt Stay & 7nt Western Med

Barcelona

-

Marseille

-

Genoa

-

Naples

-

Messina

-

Malta (La Valletta)

-

Barcelona

MSC Bellissima | 8 nights

11 Jul 19

FREE centrally located handpicked hotel stay
Flights Included
Brand New Ship!

£

1279

View Deal

Europe, Mediterranean

MSC Bellissima

MSC Cruises

Barcelona

-

Marseille

-

Genoa

-

Naples

-

Messina

-

Malta (La Valletta)

-

Barcelona

Barcelona 1nt Stay & 7nt Western Med

Barcelona

-

Marseille

-

Genoa

-

Naples

-

Messina

-

Malta (La Valletta)

-

Barcelona

MSC Bellissima | 8 nights

05 Sep 19

FREE centrally located handpicked hotel stay
Flights Included
Brand New Ship!

£

1019

View Deal

Europe, Mediterranean

MSC Bellissima

MSC Cruises

Barcelona

-

Marseille

-

Genoa

-

Naples

-

Messina

-

Malta (La Valletta)

-

Barcelona

Barcelona 1nt Stay & 7nt Western Med

Barcelona

-

Marseille

-

Genoa

-

Naples

-

Messina

-

Malta (La Valletta)

-

Barcelona

MSC Bellissima | 8 nights

18 Jul 19

FREE centrally located handpicked hotel stay
Flights Included
Brand New Ship!

£

1169

View Deal

Europe, Mediterranean

MSC Bellissima

MSC Cruises

Barcelona

-

Marseille

-

Genoa

-

Naples

-

Messina

-

Malta (La Valletta)

-

Barcelona

Barcelona 1nt Stay & 7nt Western Med

Barcelona

-

Marseille

-

Genoa

-

Naples

-

Messina

-

Malta (La Valletta)

-

Barcelona

MSC Bellissima | 8 nights

12 Sep 19

FREE centrally located handpicked hotel stay
Flights Included
Brand New Ship!

£

829

View Deal

Europe, Mediterranean

MSC Bellissima

MSC Cruises

Barcelona

-

Marseille

-

Genoa

-

Naples

-

Messina

-

Malta (La Valletta)

-

Barcelona

Barcelona 1nt Stay & 7nt Western Med

Barcelona

-

Marseille

-

Genoa

-

Naples

-

Messina

-

Malta (La Valletta)

-

Barcelona

MSC Bellissima | 8 nights

25 Jul 19

FREE centrally located handpicked hotel stay
Flights Included
Brand New Ship!

£

1199

View Deal

Europe, Mediterranean

MSC Bellissima

MSC Cruises

Barcelona

-

Marseille

-

Genoa

-

Naples

-

Messina

-

Malta (La Valletta)

-

Barcelona

Barcelona 1nt Stay & 7nt Western Med

Barcelona

-

Marseille

-

Genoa

-

Naples

-

Messina

-

Malta (La Valletta)

-

Barcelona

MSC Bellissima | 8 nights

19 Sep 19

FREE centrally located handpicked hotel stay
Flights Included
Brand New Ship!

£

1049

View Deal

Europe, Mediterranean

MSC Bellissima

MSC Cruises

Barcelona

-

Marseille

-

Genoa

-

Naples

-

Messina

-

Malta (La Valletta)

-

Barcelona

Barcelona 1nt Stay & 7nt Western Med

Barcelona

-

Marseille

-

Genoa

-

Naples

-

Messina

-

Malta (La Valletta)

-

Barcelona

MSC Bellissima | 8 nights

26 Sep 19

FREE centrally located handpicked hotel stay
Flights Included
Brand New Ship!

£

799

View Deal

Europe, Mediterranean

MSC Bellissima

MSC Cruises

Barcelona

-

Marseille

-

Genoa

-

Naples

-

Messina

-

Malta (La Valletta)

-

Barcelona

Barcelona 1nt Stay & 7nt Western Med

Barcelona

-

Marseille

-

Genoa

-

Naples

-

Messina

-

Malta (La Valletta)

-

Barcelona

MSC Bellissima | 8 nights

03 Oct 19

FREE centrally located handpicked hotel stay
Flights Included
Brand New Ship!

£

899

View Deal

Europe, Mediterranean

MSC Bellissima

MSC Cruises

Barcelona

-

Marseille

-

Genoa

-

Naples

-

Messina

-

Malta (La Valletta)

-

Barcelona

Barcelona 1nt Stay & 7nt Western Med

Barcelona

-

Marseille

-

Genoa

-

Naples

-

Messina

-

Malta (La Valletta)

-

Barcelona

MSC Bellissima | 8 nights

10 Oct 19

FREE centrally located handpicked hotel stay
Flights Included
Brand New Ship!

£

719

View Deal

Europe, Mediterranean

MSC Bellissima

MSC Cruises

Barcelona

-

Marseille

-

Genoa

-

Naples

-

Messina

-

Malta (La Valletta)

-

Barcelona

Barcelona 1nt Stay & 7nt Western Med

Barcelona

-

Marseille

-

Genoa

-

Naples

-

Messina

-

Malta (La Valletta)

-

Barcelona

MSC Bellissima | 8 nights

17 Oct 19

FREE centrally located handpicked hotel stay
Flights Included
Brand New Ship!

£

669

View Deal

Europe, Mediterranean

MSC Bellissima

MSC Cruises

Barcelona

-

Marseille

-

Genoa

-

Naples

-

Messina

-

Malta (La Valletta)

-

Barcelona

Barcelona 1nt Stay & 7nt Western Med

Barcelona

-

Marseille

-

Genoa

-

Naples

-

Messina

-

Malta (La Valletta)

-

Barcelona

MSC Bellissima | 8 nights

24 Oct 19

FREE centrally located handpicked hotel stay
Flights Included
Brand New Ship!

£

669

View Deal

Europe, Mediterranean

MSC Bellissima

MSC Cruises

Barcelona

-

Marseille

-

Genoa

-

Naples

-

Messina

-

Malta (La Valletta)

-

Barcelona

Barcelona 1nt Stay & 7nt Western Med

Barcelona

-

Marseille

-

Genoa

-

Naples

-

Messina

-

Malta (La Valletta)

-

Barcelona

MSC Bellissima | 8 nights

31 Oct 19

FREE centrally located handpicked hotel stay
Flights Included
Brand New Ship!

£

579

View Deal

Europe, Mediterranean

MSC Bellissima

MSC Cruises

Barcelona

-

Marseille

-

Genoa

-

Naples

-

Messina

-

Malta (La Valletta)

-

Barcelona

Venice, Kotor & Greek Islands

Venice

-

Kotor

-

Mykonos

-

Santorini Island

-

Corfu

-

Bari

-

Venice

MSC Opera | 8 nights

21 Sep 19

FREE centrally located handpicked hotel stay
Flights Included

£

719

View Deal

Europe, Mediterranean

MSC Opera

MSC Cruises

Venice

-

Kotor

-

Mykonos

-

Santorini Island

-

Corfu

-

Bari

-

Venice

Venice, Kotor & Greek Islands

Venice

-

Kotor

-

Mykonos

-

Santorini Island

-

Corfu

-

Bari

-

Venice

MSC Opera | 8 nights

19 Oct 19

FREE centrally located handpicked hotel stay
Flights Included

£

729

View Deal

Europe, Mediterranean

MSC Opera

MSC Cruises

Venice

-

Kotor

-

Mykonos

-

Santorini Island

-

Corfu

-

Bari

-

Venice

Venice, Kotor & Greek Islands

Venice

-

Kotor

-

Mykonos

-

Santorini Island

-

Corfu

-

Bari

-

Venice

MSC Opera | 8 nights

08 Jun 19

FREE centrally located handpicked hotel stay
Flights Included

£

1029

View Deal

Europe, Mediterranean

MSC Opera

MSC Cruises

Venice

-

Kotor

-

Mykonos

-

Santorini Island

-

Corfu

-

Bari

-

Venice

Venice, Kotor & Greek Islands

Venice

-

Kotor

-

Mykonos

-

Santorini Island

-

Corfu

-

Bari

-

Venice

MSC Opera | 8 nights

15 Jun 19

FREE centrally located handpicked hotel stay
Flights Included

£

1049

View Deal

Europe, Mediterranean

MSC Opera

MSC Cruises

Venice

-

Kotor

-

Mykonos

-

Santorini Island

-

Corfu

-

Bari

-

Venice

Venice, Kotor & Greek Islands

Venice

-

Kotor

-

Mykonos

-

Santorini Island

-

Corfu

-

Bari

-

Venice

MSC Opera | 8 nights

22 Jun 19

FREE centrally located handpicked hotel stay
Flights Included

£

919

View Deal

Europe, Mediterranean

MSC Opera

MSC Cruises

Venice

-

Kotor

-

Mykonos

-

Santorini Island

-

Corfu

-

Bari

-

Venice

Venice, Kotor & Greek Islands

Venice

-

Kotor

-

Mykonos

-

Santorini Island

-

Corfu

-

Bari

-

Venice

MSC Opera | 8 nights

06 Jul 19

FREE centrally located handpicked hotel stay
Flights Included

£

949

View Deal

Europe, Mediterranean

MSC Opera

MSC Cruises

Venice

-

Kotor

-

Mykonos

-

Santorini Island

-

Corfu

-

Bari

-

Venice

Venice, Kotor & Greek Islands

Venice

-

Kotor

-

Mykonos

-

Santorini Island

-

Corfu

-

Bari

-

Venice

MSC Opera | 8 nights

13 Jul 19

FREE centrally located handpicked hotel stay
Flights Included

£

979

View Deal

Europe, Mediterranean

MSC Opera

MSC Cruises

Venice

-

Kotor

-

Mykonos

-

Santorini Island

-

Corfu

-

Bari

-

Venice

Venice, Kotor & Greek Islands

Venice

-

Kotor

-

Mykonos

-

Santorini Island

-

Corfu

-

Bari

-

Venice

MSC Opera | 8 nights

27 Jul 19

FREE centrally located handpicked hotel stay
Flights Included

£

1069

View Deal

Europe, Mediterranean

MSC Opera

MSC Cruises

Venice

-

Kotor

-

Mykonos

-

Santorini Island

-

Corfu

-

Bari

-

Venice

Venice, Kotor & Greek Islands

Venice

-

Kotor

-

Mykonos

-

Santorini Island

-

Corfu

-

Bari

-

Venice

MSC Opera | 8 nights

03 Aug 19

FREE centrally located handpicked hotel stay
Flights Included

£

1049

View Deal

Europe, Mediterranean

MSC Opera

MSC Cruises

Venice

-

Kotor

-

Mykonos

-

Santorini Island

-

Corfu

-

Bari

-

Venice

Venice, Kotor & Greek Islands

Venice

-

Kotor

-

Mykonos

-

Santorini Island

-

Corfu

-

Bari

-

Venice

MSC Opera | 8 nights

10 Aug 19

FREE centrally located handpicked hotel stay
Flights Included

£

1029

View Deal

Europe, Mediterranean

MSC Opera

MSC Cruises

Venice

-

Kotor

-

Mykonos

-

Santorini Island

-

Corfu

-

Bari

-

Venice

Venice, Kotor & Greek Islands

Venice

-

Kotor

-

Mykonos

-

Santorini Island

-

Corfu

-

Bari

-

Venice

MSC Opera | 8 nights

17 Aug 19

FREE centrally located handpicked hotel stay
Flights Included

£

1069

View Deal

Europe, Mediterranean

MSC Opera

MSC Cruises

Venice

-

Kotor

-

Mykonos

-

Santorini Island

-

Corfu

-

Bari

-

Venice

Venice, Kotor & Greek Islands

Venice

-

Kotor

-

Mykonos

-

Santorini Island

-

Corfu

-

Bari

-

Venice

MSC Opera | 8 nights

24 Aug 19

FREE centrally located handpicked hotel stay
Flights Included

£

1019

View Deal

Europe, Mediterranean

MSC Opera

MSC Cruises

Venice

-

Kotor

-

Mykonos

-

Santorini Island

-

Corfu

-

Bari

-

Venice

Venice, Kotor & Greek Islands

Venice

-

Kotor

-

Mykonos

-

Santorini Island

-

Corfu

-

Bari

-

Venice

MSC Opera | 8 nights

31 Aug 19

FREE centrally located handpicked hotel stay
Flights Included

£

869

View Deal

Europe, Mediterranean

MSC Opera

MSC Cruises

Venice

-

Kotor

-

Mykonos

-

Santorini Island

-

Corfu

-

Bari

-

Venice

Venice, Kotor & Greek Islands

Venice

-

Kotor

-

Mykonos

-

Santorini Island

-

Corfu

-

Bari

-

Venice

MSC Opera | 8 nights

07 Sep 19

FREE centrally located handpicked hotel stay
Flights Included

£

779

View Deal

Europe, Mediterranean

MSC Opera

MSC Cruises

Venice

-

Kotor

-

Mykonos

-

Santorini Island

-

Corfu

-

Bari

-

Venice

Venice, Kotor & Greek Islands

Venice

-

Kotor

-

Mykonos

-

Santorini Island

-

Corfu

-

Bari

-

Venice

MSC Opera | 8 nights

05 Oct 19

FREE centrally located handpicked hotel stay
Flights Included

£

649

View Deal

Europe, Mediterranean

MSC Opera

MSC Cruises

Venice

-

Kotor

-

Mykonos

-

Santorini Island

-

Corfu

-

Bari

-

Venice

8nt Greek & Croatian Gems

Venice

-

Split

-

Santorini Island

-

Mykonos

-

Dubrovnik

-

Italy (Ancona)

-

Venice

MSC Sinfonia | 8 nights

05 Jul 19

FREE centrally located handpicked hotel stay
Flights Included

£

949

View Deal

Europe, Mediterranean

MSC Sinfonia

MSC Cruises

Venice

-

Split

-

Santorini Island

-

Mykonos

-

Dubrovnik

-

Italy (Ancona)

-

Venice

Pearls of Adriatic & Dubrovnik

Venice

-

Split

-

Santorini Island

-

Sarande

-

Dubrovnik

-

Italy (Ancona)

-

Venice

MSC Sinfonia | 8 nights

11 Oct 19

FREE centrally located handpicked hotel stay
Flights Included

£

649

View Deal

Europe, Mediterranean

MSC Sinfonia

MSC Cruises

Venice

-

Split

-

Santorini Island

-

Sarande

-

Dubrovnik

-

Italy (Ancona)

-

Venice

Pearls of Adriatic & Dubrovnik

Venice

-

Split

-

Santorini Island

-

Sarande

-

Dubrovnik

-

Italy (Ancona)

-

Venice

MSC Sinfonia | 8 nights

18 Oct 19

FREE centrally located handpicked hotel stay
Flights Included

£

619

View Deal

Europe, Mediterranean

MSC Sinfonia

MSC Cruises

Venice

-

Split

-

Santorini Island

-

Sarande

-

Dubrovnik

-

Italy (Ancona)

-

Venice

Pearls of Adriatic & Dubrovnik

Venice

-

Split

-

Santorini Island

-

Sarande

-

Dubrovnik

-

Italy (Ancona)

-

Venice

MSC Sinfonia | 8 nights

01 Nov 19

FREE centrally located handpicked hotel stay
Flights Included

£

549

View Deal

Europe, Mediterranean

MSC Sinfonia

MSC Cruises

Venice

-

Split

-

Santorini Island

-

Sarande

-

Dubrovnik

-

Italy (Ancona)

-

Venice

Venice, Kotor & Greek Islands

Venice

-

Kotor

-

Mykonos

-

Santorini Island

-

Corfu

-

Bari

-

Venice

MSC Opera | 8 nights

20 Jul 19

FREE centrally located handpicked hotel stay
Flights Included

£

969

View Deal

Europe, Mediterranean

MSC Opera

MSC Cruises

Venice

-

Kotor

-

Mykonos

-

Santorini Island

-

Corfu

-

Bari

-

Venice

8nt Greek & Croatian Gems

Venice

-

Split

-

Santorini Island

-

Mykonos

-

Dubrovnik

-

Italy (Ancona)

-

Venice

MSC Sinfonia | 8 nights

27 Sep 19

FREE centrally located handpicked hotel stay
Flights Included

£

699

View Deal

Europe, Mediterranean

MSC Sinfonia

MSC Cruises

Venice

-

Split

-

Santorini Island

-

Mykonos

-

Dubrovnik

-

Italy (Ancona)

-

Venice

8nt Greek & Croatian Gems

Venice

-

Split

-

Santorini Island

-

Mykonos

-

Dubrovnik

-

Italy (Ancona)

-

Venice

MSC Sinfonia | 8 nights

04 Oct 19

FREE centrally located handpicked hotel stay
Flights Included

£

649

View Deal

Europe, Mediterranean

MSC Sinfonia

MSC Cruises

Venice

-

Split

-

Santorini Island

-

Mykonos

-

Dubrovnik

-

Italy (Ancona)

-

Venice

8nt Greek & Croatian Gems

Venice

-

Split

-

Santorini Island

-

Mykonos

-

Dubrovnik

-

Italy (Ancona)

-

Venice

MSC Sinfonia | 8 nights

20 Sep 19

FREE centrally located handpicked hotel stay
Flights Included

£

699

View Deal

Europe, Mediterranean

MSC Sinfonia

MSC Cruises

Venice

-

Split

-

Santorini Island

-

Mykonos

-

Dubrovnik

-

Italy (Ancona)

-

Venice

1nt Venice Stay & 7nt Italy, Greece & Croatia

Venice

-

Brindisi

-

Katakolon

-

Mykonos

-

Athens (Piraeus)

-

Sarande

-

Dubrovnik

-

Venice

MSC Musica | 8 nights

28 Jun 19

FREE centrally located handpicked hotel stay
Flights Included

£

999

View Deal

Europe, Mediterranean

MSC Musica

MSC Cruises

Venice

-

Brindisi

-

Katakolon

-

Mykonos

-

Athens (Piraeus)

-

Sarande

-

Dubrovnik

-

Venice

1nt Venice Stay & 7nt Italy, Greece & Croatia

Venice

-

Brindisi

-

Katakolon

-

Mykonos

-

Athens (Piraeus)

-

Sarande

-

Dubrovnik

-

Venice

MSC Musica | 8 nights

12 Jul 19

FREE centrally located handpicked hotel stay
Flights Included

£

1169

View Deal

Europe, Mediterranean

MSC Musica

MSC Cruises

Venice

-

Brindisi

-

Katakolon

-

Mykonos

-

Athens (Piraeus)

-

Sarande

-

Dubrovnik

-

Venice

1nt Venice Stay & 7nt Italy, Greece & Croatia

Venice

-

Brindisi

-

Katakolon

-

Mykonos

-

Athens (Piraeus)

-

Sarande

-

Dubrovnik

-

Venice

MSC Musica | 8 nights

19 Jul 19

FREE centrally located handpicked hotel stay
Flights Included

£

1149

View Deal

Europe, Mediterranean

MSC Musica

MSC Cruises

Venice

-

Brindisi

-

Katakolon

-

Mykonos

-

Athens (Piraeus)

-

Sarande

-

Dubrovnik

-

Venice

1nt Venice Stay & 7nt Italy, Greece & Croatia

Venice

-

Brindisi

-

Katakolon

-

Mykonos

-

Athens (Piraeus)

-

Sarande

-

Dubrovnik

-

Venice

MSC Musica | 8 nights

26 Jul 19

FREE centrally located handpicked hotel stay
Flights Included

£

1229

View Deal

Europe, Mediterranean

MSC Musica

MSC Cruises

Venice

-

Brindisi

-

Katakolon

-

Mykonos

-

Athens (Piraeus)

-

Sarande

-

Dubrovnik

-

Venice

1nt Venice Stay & 7nt Italy, Greece & Croatia

Venice

-

Brindisi

-

Katakolon

-

Mykonos

-

Athens (Piraeus)

-

Sarande

-

Dubrovnik

-

Venice

MSC Musica | 8 nights

02 Aug 19

FREE centrally located handpicked hotel stay
Flights Included

£

1229

View Deal

Europe, Mediterranean

MSC Musica

MSC Cruises

Venice

-

Brindisi

-

Katakolon

-

Mykonos

-

Athens (Piraeus)

-

Sarande

-

Dubrovnik

-

Venice

1nt Venice Stay & 7nt Italy, Greece & Croatia

Venice

-

Brindisi

-

Katakolon

-

Mykonos

-

Athens (Piraeus)

-

Sarande

-

Dubrovnik

-

Venice

MSC Musica | 8 nights

09 Aug 19

FREE centrally located handpicked hotel stay
Flights Included

£

1269

View Deal

Europe, Mediterranean

MSC Musica

MSC Cruises

Venice

-

Brindisi

-

Katakolon

-

Mykonos

-

Athens (Piraeus)

-

Sarande

-

Dubrovnik

-

Venice

1nt Venice Stay & 7nt Italy, Greece & Croatia

Venice

-

Brindisi

-

Katakolon

-

Mykonos

-

Athens (Piraeus)

-

Sarande

-

Dubrovnik

-

Venice

MSC Musica | 8 nights

23 Aug 19

FREE centrally located handpicked hotel stay
Flights Included

£

1419

View Deal

Europe, Mediterranean

MSC Musica

MSC Cruises

Venice

-

Brindisi

-

Katakolon

-

Mykonos

-

Athens (Piraeus)

-

Sarande

-

Dubrovnik

-

Venice

1nt Venice Stay & 7nt Italy, Greece & Croatia

Venice

-

Brindisi

-

Katakolon

-

Mykonos

-

Athens (Piraeus)

-

Sarande

-

Dubrovnik

-

Venice

MSC Musica | 8 nights

30 Aug 19

FREE centrally located handpicked hotel stay
Flights Included

£

979

View Deal

Europe, Mediterranean

MSC Musica

MSC Cruises

Venice

-

Brindisi

-

Katakolon

-

Mykonos

-

Athens (Piraeus)

-

Sarande

-

Dubrovnik

-

Venice

1nt Venice Stay & 7nt Italy, Greece & Croatia

Venice

-

Brindisi

-

Katakolon

-

Mykonos

-

Athens (Piraeus)

-

Sarande

-

Dubrovnik

-

Venice

MSC Musica | 8 nights

06 Sep 19

FREE centrally located handpicked hotel stay
Flights Included

£

949

View Deal

Europe, Mediterranean

MSC Musica

MSC Cruises

Venice

-

Brindisi

-

Katakolon

-

Mykonos

-

Athens (Piraeus)

-

Sarande

-

Dubrovnik

-

Venice

1nt Venice Stay & 7nt Italy, Greece & Croatia

Venice

-

Brindisi

-

Katakolon

-

Mykonos

-

Athens (Piraeus)

-

Sarande

-

Dubrovnik

-

Venice

MSC Musica | 8 nights

13 Sep 19

FREE centrally located handpicked hotel stay
Flights Included

£

899

View Deal

Europe, Mediterranean

MSC Musica

MSC Cruises

Venice

-

Brindisi

-

Katakolon

-

Mykonos

-

Athens (Piraeus)

-

Sarande

-

Dubrovnik

-

Venice

1nt Venice Stay & 7nt Italy, Greece & Croatia

Venice

-

Brindisi

-

Katakolon

-

Mykonos

-

Athens (Piraeus)

-

Sarande

-

Dubrovnik

-

Venice

MSC Musica | 8 nights

20 Sep 19

FREE centrally located handpicked hotel stay
Flights Included

£

899

View Deal

Europe, Mediterranean

MSC Musica

MSC Cruises

Venice

-

Brindisi

-

Katakolon

-

Mykonos

-

Athens (Piraeus)

-

Sarande

-

Dubrovnik

-

Venice

1nt Venice Stay & 7nt Italy, Greece & Croatia

Venice

-

Brindisi

-

Katakolon

-

Mykonos

-

Athens (Piraeus)

-

Sarande

-

Dubrovnik

-

Venice

MSC Musica | 8 nights

27 Sep 19

FREE centrally located handpicked hotel stay
Flights Included

£

1119

View Deal

Europe, Mediterranean

MSC Musica

MSC Cruises

Venice

-

Brindisi

-

Katakolon

-

Mykonos

-

Athens (Piraeus)

-

Sarande

-

Dubrovnik

-

Venice

Venice, Kotor & Greek Islands

Venice

-

Kotor

-

Mykonos

-

Santorini Island

-

Corfu

-

Bari

-

Venice

MSC Opera | 8 nights

29 Jun 19

FREE centrally located handpicked hotel stay
Flights Included

£

1029

View Deal

Europe, Mediterranean

MSC Opera

MSC Cruises

Venice

-

Kotor

-

Mykonos

-

Santorini Island

-

Corfu

-

Bari

-

Venice

Venice, Kotor & Greek Islands

Venice

-

Kotor

-

Mykonos

-

Santorini Island

-

Corfu

-

Bari

-

Venice

MSC Opera | 8 nights

28 Sep 19

FREE centrally located handpicked hotel stay
Flights Included

£

699

View Deal

Europe, Mediterranean

MSC Opera

MSC Cruises

Venice

-

Kotor

-

Mykonos

-

Santorini Island

-

Corfu

-

Bari

-

Venice

Venice 1nt Stay & 7nt Greek Isles & Montenegro

Venice

-

Bari

-

Katakolon

-

Santorini Island

-

Athens (Piraeus)

-

Corfu

-

Kotor

-

Venice

MSC Magnifica | 8 nights

26 Oct 19

FREE centrally located handpicked hotel stay
Flights Included

£

919

View Deal

Europe, Mediterranean

MSC Magnifica

MSC Cruises

Venice

-

Bari

-

Katakolon

-

Santorini Island

-

Athens (Piraeus)

-

Corfu

-

Kotor

-

Venice

Venice 1nt Stay & 7nt Greek Isles & Montenegro

Venice

-

Bari

-

Katakolon

-

Santorini Island

-

Athens (Piraeus)

-

Corfu

-

Kotor

-

Venice

MSC Magnifica | 8 nights

02 Nov 19

FREE centrally located handpicked hotel stay
Flights Included

£

599

View Deal

Europe, Mediterranean

MSC Magnifica

MSC Cruises

Venice

-

Bari

-

Katakolon

-

Santorini Island

-

Athens (Piraeus)

-

Corfu

-

Kotor

-

Venice

Venice 1nt Stay & 7nt Greek Isles & Montenegro

Venice

-

Bari

-

Katakolon

-

Santorini Island

-

Athens (Piraeus)

-

Corfu

-

Kotor

-

Venice

MSC Magnifica | 8 nights

16 Nov 19

FREE centrally located handpicked hotel stay
Flights Included

£

529

View Deal

Europe, Mediterranean

MSC Magnifica

MSC Cruises

Venice

-

Bari

-

Katakolon

-

Santorini Island

-

Athens (Piraeus)

-

Corfu

-

Kotor

-

Venice

Venice 1nt Stay & 7nt Greek Isles & Montenegro

Venice

-

Bari

-

Katakolon

-

Santorini Island

-

Athens (Piraeus)

-

Corfu

-

Kotor

-

Venice

MSC Magnifica | 8 nights

06 Jul 19

FREE centrally located handpicked hotel stay
Flights Included

£

1119

View Deal

Europe, Mediterranean

MSC Magnifica

MSC Cruises

Venice

-

Bari

-

Katakolon

-

Santorini Island

-

Athens (Piraeus)

-

Corfu

-

Kotor

-

Venice

Venice 1nt Stay & 7nt Greek Isles & Montenegro

Venice

-

Bari

-

Katakolon

-

Santorini Island

-

Athens (Piraeus)

-

Corfu

-

Kotor

-

Venice

MSC Magnifica | 8 nights

20 Jul 19

FREE centrally located handpicked hotel stay
Flights Included

£

1049

View Deal

Europe, Mediterranean

MSC Magnifica

MSC Cruises

Venice

-

Bari

-

Katakolon

-

Santorini Island

-

Athens (Piraeus)

-

Corfu

-

Kotor

-

Venice

Venice 1nt Stay & 7nt Greek Isles & Montenegro

Venice

-

Bari

-

Katakolon

-

Santorini Island

-

Athens (Piraeus)

-

Corfu

-

Kotor

-

Venice

MSC Magnifica | 8 nights

27 Jul 19

FREE centrally located handpicked hotel stay
Flights Included

£

1229

View Deal

Europe, Mediterranean

MSC Magnifica

MSC Cruises

Venice

-

Bari

-

Katakolon

-

Santorini Island

-

Athens (Piraeus)

-

Corfu

-

Kotor

-

Venice

Venice 1nt Stay & 7nt Greek Isles & Montenegro

Venice

-

Bari

-

Katakolon

-

Santorini Island

-

Athens (Piraeus)

-

Corfu

-

Kotor

-

Venice

MSC Magnifica | 8 nights

03 Aug 19

FREE centrally located handpicked hotel stay
Flights Included

£

1129

View Deal

Europe, Mediterranean

MSC Magnifica

MSC Cruises

Venice

-

Bari

-

Katakolon

-

Santorini Island

-

Athens (Piraeus)

-

Corfu

-

Kotor

-

Venice

Venice 1nt Stay & 7nt Greek Isles & Montenegro

Venice

-

Bari

-

Katakolon

-

Santorini Island

-

Athens (Piraeus)

-

Corfu

-

Kotor

-

Venice

MSC Magnifica | 8 nights

10 Aug 19

FREE centrally located handpicked hotel stay
Flights Included

£

1129

View Deal

Europe, Mediterranean

MSC Magnifica

MSC Cruises

Venice

-

Bari

-

Katakolon

-

Santorini Island

-

Athens (Piraeus)

-

Corfu

-

Kotor

-

Venice

Venice 1nt Stay & 7nt Greek Isles & Montenegro

Venice

-

Bari

-

Katakolon

-

Santorini Island

-

Athens (Piraeus)

-

Corfu

-

Kotor

-

Venice

MSC Magnifica | 8 nights

17 Aug 19

FREE centrally located handpicked hotel stay
Flights Included

£

1199

View Deal

Europe, Mediterranean

MSC Magnifica

MSC Cruises

Venice

-

Bari

-

Katakolon

-

Santorini Island

-

Athens (Piraeus)

-

Corfu

-

Kotor

-

Venice

Venice 1nt Stay & 7nt Greek Isles & Montenegro

Venice

-

Bari

-

Katakolon

-

Santorini Island

-

Athens (Piraeus)

-

Corfu

-

Kotor

-

Venice

MSC Magnifica | 8 nights

07 Sep 19

FREE centrally located handpicked hotel stay
Flights Included

£

919

View Deal

Europe, Mediterranean

MSC Magnifica

MSC Cruises

Venice

-

Bari

-

Katakolon

-

Santorini Island

-

Athens (Piraeus)

-

Corfu

-

Kotor

-

Venice

Venice 1nt Stay & 7nt Greek Isles & Montenegro

Venice

-

Bari

-

Katakolon

-

Santorini Island

-

Athens (Piraeus)

-

Corfu

-

Kotor

-

Venice

MSC Magnifica | 8 nights

21 Sep 19

FREE centrally located handpicked hotel stay
Flights Included

£

849

View Deal

Europe, Mediterranean

MSC Magnifica

MSC Cruises

Venice

-

Bari

-

Katakolon

-

Santorini Island

-

Athens (Piraeus)

-

Corfu

-

Kotor

-

Venice

7nt European Cities

Southampton

-

Zeebrugge

-

Rotterdam

-

Hamburg

-

Le Havre

-

Southampton

MSC Preziosa | 7 nights

28 Aug 19

No Fly Cruise
Child price from only £119pp

£

629

View Deal

Europe

MSC Preziosa

MSC Cruises

Southampton

-

Zeebrugge

-

Rotterdam

-

Hamburg

-

Le Havre

-

Southampton

1nt Rome Stay & 7nt Western Med

Rome (Civitavecchia)

-

Palermo

-

Cagliari

-

Palma De Mallorca

-

Valencia

-

Marseille

-

Genoa

-

Rome (Civitavecchia)

MSC Divina | 8 nights

24 Aug 19

FREE centrally located handpicked hotel stay
Flights Included

£

1269

View Deal

Europe, Mediterranean

MSC Divina

MSC Cruises

Rome (Civitavecchia)

-

Palermo

-

Cagliari

-

Palma De Mallorca

-

Valencia

-

Marseille

-

Genoa

-

Rome (Civitavecchia)

1nt Rome Stay & 7nt Western Med

Rome (Civitavecchia)

-

Palermo

-

Cagliari

-

Palma De Mallorca

-

Valencia

-

Marseille

-

Genoa

-

Rome (Civitavecchia)

MSC Divina | 8 nights

31 Aug 19

FREE centrally located handpicked hotel stay
Flights Included

£

1149

View Deal

Europe, Mediterranean

MSC Divina

MSC Cruises

Rome (Civitavecchia)

-

Palermo

-

Cagliari

-

Palma De Mallorca

-

Valencia

-

Marseille

-

Genoa

-

Rome (Civitavecchia)

1nt Rome Stay & 7nt Western Med

Rome (Civitavecchia)

-

Palermo

-

Cagliari

-

Palma De Mallorca

-

Valencia

-

Marseille

-

Genoa

-

Rome (Civitavecchia)

MSC Divina | 8 nights

07 Sep 19

FREE centrally located handpicked hotel stay
Flights Included

£

1099

View Deal

Europe, Mediterranean

MSC Divina

MSC Cruises

Rome (Civitavecchia)

-

Palermo

-

Cagliari

-

Palma De Mallorca

-

Valencia

-

Marseille

-

Genoa

-

Rome (Civitavecchia)

1nt Rome Stay & 7nt Western Med

Rome (Civitavecchia)

-

Palermo

-

Cagliari

-

Palma De Mallorca

-

Valencia

-

Marseille

-

Genoa

-

Rome (Civitavecchia)

MSC Divina | 8 nights

14 Sep 19

FREE centrally located handpicked hotel stay
Flights Included

£

999

View Deal

Europe, Mediterranean

MSC Divina

MSC Cruises

Rome (Civitavecchia)

-

Palermo

-

Cagliari

-

Palma De Mallorca

-

Valencia

-

Marseille

-

Genoa

-

Rome (Civitavecchia)

1nt Rome Stay & 7nt Western Med

Rome (Civitavecchia)

-

Palermo

-

Cagliari

-

Palma De Mallorca

-

Valencia

-

Marseille

-

Genoa

-

Rome (Civitavecchia)

MSC Divina | 8 nights

21 Sep 19

FREE centrally located handpicked hotel stay
Flights Included

£

969

View Deal

Europe, Mediterranean

MSC Divina

MSC Cruises

Rome (Civitavecchia)

-

Palermo

-

Cagliari

-

Palma De Mallorca

-

Valencia

-

Marseille

-

Genoa

-

Rome (Civitavecchia)

1nt Rome Stay & 7nt Western Med

Rome (Civitavecchia)

-

Palermo

-

Cagliari

-

Palma De Mallorca

-

Valencia

-

Marseille

-

Genoa

-

Rome (Civitavecchia)

MSC Divina | 8 nights

28 Sep 19

FREE centrally located handpicked hotel stay
Flights Included

£

949

View Deal

Europe, Mediterranean

MSC Divina

MSC Cruises

Rome (Civitavecchia)

-

Palermo

-

Cagliari

-

Palma De Mallorca

-

Valencia

-

Marseille

-

Genoa

-

Rome (Civitavecchia)

1nt Rome Stay & 7nt Western Med

Rome (Civitavecchia)

-

Palermo

-

Cagliari

-

Palma De Mallorca

-

Valencia

-

Marseille

-

Genoa

-

Rome (Civitavecchia)

MSC Divina | 8 nights

05 Oct 19

FREE centrally located handpicked hotel stay
Flights Included

£

949

View Deal

Europe, Mediterranean

MSC Divina

MSC Cruises

Rome (Civitavecchia)

-

Palermo

-

Cagliari

-

Palma De Mallorca

-

Valencia

-

Marseille

-

Genoa

-

Rome (Civitavecchia)

1nt Rome Stay & 7nt Western Med

Rome (Civitavecchia)

-

Palermo

-

Cagliari

-

Palma De Mallorca

-

Valencia

-

Marseille

-

Genoa

-

Rome (Civitavecchia)

MSC Divina | 8 nights

12 Oct 19

FREE centrally located handpicked hotel stay
Flights Included

£

869

View Deal

Europe, Mediterranean

MSC Divina

MSC Cruises

Rome (Civitavecchia)

-

Palermo

-

Cagliari

-

Palma De Mallorca

-

Valencia

-

Marseille

-

Genoa

-

Rome (Civitavecchia)

1nt Rome Stay & 7nt Western Med

Rome (Civitavecchia)

-

Palermo

-

Cagliari

-

Palma De Mallorca

-

Valencia

-

Marseille

-

Genoa

-

Rome (Civitavecchia)

MSC Divina | 8 nights

19 Oct 19

FREE centrally located handpicked hotel stay
Flights Included

£

1079

View Deal

Europe, Mediterranean

MSC Divina

MSC Cruises

Rome (Civitavecchia)

-

Palermo

-

Cagliari

-

Palma De Mallorca

-

Valencia

-

Marseille

-

Genoa

-

Rome (Civitavecchia)

1nt Rome Stay & 7nt Western Med

Rome (Civitavecchia)

-

Palermo

-

Cagliari

-

Palma De Mallorca

-

Valencia

-

Marseille

-

Genoa

-

Rome (Civitavecchia)

MSC Divina | 8 nights

06 Apr 19

FREE centrally located handpicked hotel stay
Flights Included

£

849

View Deal

Europe, Mediterranean

MSC Divina

MSC Cruises

Rome (Civitavecchia)

-

Palermo

-

Cagliari

-

Palma De Mallorca

-

Valencia

-

Marseille

-

Genoa

-

Rome (Civitavecchia)

1nt Rome Stay & 7nt Western Med

Rome (Civitavecchia)

-

Palermo

-

Cagliari

-

Palma De Mallorca

-

Valencia

-

Marseille

-

Genoa

-

Rome (Civitavecchia)

MSC Divina | 8 nights

13 Apr 19

FREE centrally located handpicked hotel stay
Flights Included

£

1129

View Deal

Europe, Mediterranean

MSC Divina

MSC Cruises

Rome (Civitavecchia)

-

Palermo

-

Cagliari

-

Palma De Mallorca

-

Valencia

-

Marseille

-

Genoa

-

Rome (Civitavecchia)

1nt Rome Stay & 7nt Western Med

Rome (Civitavecchia)

-

Palermo

-

Cagliari

-

Palma De Mallorca

-

Valencia

-

Marseille

-

Genoa

-

Rome (Civitavecchia)

MSC Divina | 8 nights

20 Apr 19

FREE centrally located handpicked hotel stay
Flights Included

£

1099

View Deal

Europe, Mediterranean

MSC Divina

MSC Cruises

Rome (Civitavecchia)

-

Palermo

-

Cagliari

-

Palma De Mallorca

-

Valencia

-

Marseille

-

Genoa

-

Rome (Civitavecchia)

1nt Rome Stay & 7nt Western Med

Rome (Civitavecchia)

-

Palermo

-

Cagliari

-

Palma De Mallorca

-

Valencia

-

Marseille

-

Genoa

-

Rome (Civitavecchia)

MSC Divina | 8 nights

27 Apr 19

FREE centrally located handpicked hotel stay
Flights Included

£

1219

View Deal

Europe, Mediterranean

MSC Divina

MSC Cruises

Rome (Civitavecchia)

-

Palermo

-

Cagliari

-

Palma De Mallorca

-

Valencia

-

Marseille

-

Genoa

-

Rome (Civitavecchia)

1nt Rome Stay & 7nt Western Med

Rome (Civitavecchia)

-

Palermo

-

Cagliari

-

Palma De Mallorca

-

Valencia

-

Marseille

-

Genoa

-

Rome (Civitavecchia)

MSC Divina | 8 nights

04 May 19

FREE centrally located handpicked hotel stay
Flights Included

£

949

View Deal

Europe, Mediterranean

MSC Divina

MSC Cruises

Rome (Civitavecchia)

-

Palermo

-

Cagliari

-

Palma De Mallorca

-

Valencia

-

Marseille

-

Genoa

-

Rome (Civitavecchia)

1nt Rome Stay & 7nt Western Med

Rome (Civitavecchia)

-

Palermo

-

Cagliari

-

Palma De Mallorca

-

Valencia

-

Marseille

-

Genoa

-

Rome (Civitavecchia)

MSC Divina | 8 nights

11 May 19

FREE centrally located handpicked hotel stay
Flights Included

£

1079

View Deal

Europe, Mediterranean

MSC Divina

MSC Cruises

Rome (Civitavecchia)

-

Palermo

-

Cagliari

-

Palma De Mallorca

-

Valencia

-

Marseille

-

Genoa

-

Rome (Civitavecchia)

1nt Rome Stay & 7nt Western Med

Rome (Civitavecchia)

-

Palermo

-

Cagliari

-

Palma De Mallorca

-

Valencia

-

Marseille

-

Genoa

-

Rome (Civitavecchia)

MSC Divina | 8 nights

18 May 19

FREE centrally located handpicked hotel stay
Flights Included

£

1149

View Deal

Europe, Mediterranean

MSC Divina

MSC Cruises

Rome (Civitavecchia)

-

Palermo

-

Cagliari

-

Palma De Mallorca

-

Valencia

-

Marseille

-

Genoa

-

Rome (Civitavecchia)

1nt Rome Stay & 7nt Western Med

Rome (Civitavecchia)

-

Palermo

-

Cagliari

-

Palma De Mallorca

-

Valencia

-

Marseille

-

Genoa

-

Rome (Civitavecchia)

MSC Divina | 8 nights

25 May 19

FREE centrally located handpicked hotel stay
Flights Included

£

1119

View Deal

Europe, Mediterranean

MSC Divina

MSC Cruises

Rome (Civitavecchia)

-

Palermo

-

Cagliari

-

Palma De Mallorca

-

Valencia

-

Marseille

-

Genoa

-

Rome (Civitavecchia)

1nt Rome Stay & 7nt Western Med

Rome (Civitavecchia)

-

Palermo

-

Cagliari

-

Palma De Mallorca

-

Valencia

-

Marseille

-

Genoa

-

Rome (Civitavecchia)

MSC Divina | 8 nights

01 Jun 19

FREE centrally located handpicked hotel stay
Flights Included

£

969

View Deal

Europe, Mediterranean

MSC Divina

MSC Cruises

Rome (Civitavecchia)

-

Palermo

-

Cagliari

-

Palma De Mallorca

-

Valencia

-

Marseille

-

Genoa

-

Rome (Civitavecchia)

1nt Rome Stay & 7nt Western Med

Rome (Civitavecchia)

-

Palermo

-

Cagliari

-

Palma De Mallorca

-

Valencia

-

Marseille

-

Genoa

-

Rome (Civitavecchia)

MSC Divina | 8 nights

08 Jun 19

FREE centrally located handpicked hotel stay
Flights Included

£

1149

View Deal

Europe, Mediterranean

MSC Divina

MSC Cruises

Rome (Civitavecchia)

-

Palermo

-

Cagliari

-

Palma De Mallorca

-

Valencia

-

Marseille

-

Genoa

-

Rome (Civitavecchia)

1nt Rome Stay & 7nt Western Med

Rome (Civitavecchia)

-

Palermo

-

Cagliari

-

Palma De Mallorca

-

Valencia

-

Marseille

-

Genoa

-

Rome (Civitavecchia)

MSC Divina | 8 nights

15 Jun 19

FREE centrally located handpicked hotel stay
Flights Included

£

929

View Deal

Europe, Mediterranean

MSC Divina

MSC Cruises

Rome (Civitavecchia)

-

Palermo

-

Cagliari

-

Palma De Mallorca

-

Valencia

-

Marseille

-

Genoa

-

Rome (Civitavecchia)

1nt Rome Stay & 7nt Western Med

Rome (Civitavecchia)

-

Palermo

-

Cagliari

-

Palma De Mallorca

-

Valencia

-

Marseille

-

Genoa

-

Rome (Civitavecchia)

MSC Divina | 8 nights

22 Jun 19

FREE centrally located handpicked hotel stay
Flights Included

£

1049

View Deal

Europe, Mediterranean

MSC Divina

MSC Cruises

Rome (Civitavecchia)

-

Palermo

-

Cagliari

-

Palma De Mallorca

-

Valencia

-

Marseille

-

Genoa

-

Rome (Civitavecchia)

1nt Rome Stay & 7nt Western Med

Rome (Civitavecchia)

-

Palermo

-

Cagliari

-

Palma De Mallorca

-

Valencia

-

Marseille

-

Genoa

-

Rome (Civitavecchia)

MSC Divina | 8 nights

29 Jun 19

FREE centrally located handpicked hotel stay
Flights Included

£

1129

View Deal

Europe, Mediterranean

MSC Divina

MSC Cruises

Rome (Civitavecchia)

-

Palermo

-

Cagliari

-

Palma De Mallorca

-

Valencia

-

Marseille

-

Genoa

-

Rome (Civitavecchia)

1nt Rome Stay & 7nt Western Med

Rome (Civitavecchia)

-

Palermo

-

Cagliari

-

Palma De Mallorca

-

Valencia

-

Marseille

-

Genoa

-

Rome (Civitavecchia)

MSC Divina | 8 nights

06 Jul 19

FREE centrally located handpicked hotel stay
Flights Included

£

1149

View Deal

Europe, Mediterranean

MSC Divina

MSC Cruises

Rome (Civitavecchia)

-

Palermo

-

Cagliari

-

Palma De Mallorca

-

Valencia

-

Marseille

-

Genoa

-

Rome (Civitavecchia)

1nt Rome Stay & 7nt Western Med

Rome (Civitavecchia)

-

Palermo

-

Cagliari

-

Palma De Mallorca

-

Valencia

-

Marseille

-

Genoa

-

Rome (Civitavecchia)

MSC Divina | 8 nights

13 Jul 19

FREE centrally located handpicked hotel stay
Flights Included

£

1119

View Deal

Europe, Mediterranean

MSC Divina

MSC Cruises

Rome (Civitavecchia)

-

Palermo

-

Cagliari

-

Palma De Mallorca

-

Valencia

-

Marseille

-

Genoa

-

Rome (Civitavecchia)

1nt Rome Stay & 7nt Western Med

Rome (Civitavecchia)

-

Palermo

-

Cagliari

-

Palma De Mallorca

-

Valencia

-

Marseille

-

Genoa

-

Rome (Civitavecchia)

MSC Divina | 8 nights

20 Jul 19

FREE centrally located handpicked hotel stay
Flights Included

£

1279

View Deal

Europe, Mediterranean

MSC Divina

MSC Cruises

Rome (Civitavecchia)

-

Palermo

-

Cagliari

-

Palma De Mallorca

-

Valencia

-

Marseille

-

Genoa

-

Rome (Civitavecchia)

1nt Rome Stay & 7nt Western Med

Rome (Civitavecchia)

-

Palermo

-

Cagliari

-

Palma De Mallorca

-

Valencia

-

Marseille

-

Genoa

-

Rome (Civitavecchia)

MSC Divina | 8 nights

27 Jul 19

FREE centrally located handpicked hotel stay
Flights Included

£

1219

View Deal

Europe, Mediterranean

MSC Divina

MSC Cruises

Rome (Civitavecchia)

-

Palermo

-

Cagliari

-

Palma De Mallorca

-

Valencia

-

Marseille

-

Genoa

-

Rome (Civitavecchia)

1nt Rome Stay & 7nt Western Med

Rome (Civitavecchia)

-

Palermo

-

Cagliari

-

Palma De Mallorca

-

Valencia

-

Marseille

-

Genoa

-

Rome (Civitavecchia)

MSC Divina | 8 nights

03 Aug 19

FREE centrally located handpicked hotel stay
Flights Included

£

1219

View Deal

Europe, Mediterranean

MSC Divina

MSC Cruises

Rome (Civitavecchia)

-

Palermo

-

Cagliari

-

Palma De Mallorca

-

Valencia

-

Marseille

-

Genoa

-

Rome (Civitavecchia)

1nt Rome Stay & 7nt Western Med

Rome (Civitavecchia)

-

Palermo

-

Cagliari

-

Palma De Mallorca

-

Valencia

-

Marseille

-

Genoa

-

Rome (Civitavecchia)

MSC Divina | 8 nights

10 Aug 19

FREE centrally located handpicked hotel stay
Flights Included

£

1299

View Deal

Europe, Mediterranean

MSC Divina

MSC Cruises

Rome (Civitavecchia)

-

Palermo

-

Cagliari

-

Palma De Mallorca

-

Valencia

-

Marseille

-

Genoa

-

Rome (Civitavecchia)

1nt Rome Stay & 7nt Western Med

Rome (Civitavecchia)

-

Palermo

-

Cagliari

-

Palma De Mallorca

-

Valencia

-

Marseille

-

Genoa

-

Rome (Civitavecchia)

MSC Divina | 8 nights

17 Aug 19

FREE centrally located handpicked hotel stay
Flights Included

£

1279

View Deal

Europe, Mediterranean

MSC Divina

MSC Cruises

Rome (Civitavecchia)

-

Palermo

-

Cagliari

-

Palma De Mallorca

-

Valencia

-

Marseille

-

Genoa

-

Rome (Civitavecchia)

1nt Marseille Stay & 7nt Mediterranean Cruise

Marseille

-

Palma De Mallorca

-

Ibiza

-

Naples

-

Livorno

-

Genoa

-

Marseille

MSC Fantasia | 8 nights

07 Sep 19

FREE centrally located handpicked hotel stay
Flights Included

£

849

View Deal

Europe, Mediterranean

MSC Fantasia

MSC Cruises

Marseille

-

Palma De Mallorca

-

Ibiza

-

Naples

-

Livorno

-

Genoa

-

Marseille

1nt Marseille Stay & 7nt Mediterranean Cruise

Marseille

-

Palma De Mallorca

-

Ibiza

-

Naples

-

Livorno

-

Genoa

-

Marseille

MSC Fantasia | 8 nights

14 Sep 19

FREE centrally located handpicked hotel stay
Flights Included

£

849

View Deal

Europe, Mediterranean

MSC Fantasia

MSC Cruises

Marseille

-

Palma De Mallorca

-

Ibiza

-

Naples

-

Livorno

-

Genoa

-

Marseille

1nt Marseille Stay & 7nt Mediterranean Cruise

Marseille

-

Palma De Mallorca

-

Ibiza

-

Naples

-

Livorno

-

Genoa

-

Marseille

MSC Fantasia | 8 nights

21 Sep 19

FREE centrally located handpicked hotel stay
Flights Included

£

829

View Deal

Europe, Mediterranean

MSC Fantasia

MSC Cruises

Marseille

-

Palma De Mallorca

-

Ibiza

-

Naples

-

Livorno

-

Genoa

-

Marseille

1nt Marseille Stay & 7nt Mediterranean Cruise

Marseille

-

Palma De Mallorca

-

Ibiza

-

Naples

-

Livorno

-

Genoa

-

Marseille

MSC Fantasia | 8 nights

28 Sep 19

FREE centrally located handpicked hotel stay
Flights Included

£

779

View Deal

Europe, Mediterranean

MSC Fantasia

MSC Cruises

Marseille

-

Palma De Mallorca

-

Ibiza

-

Naples

-

Livorno

-

Genoa

-

Marseille

1nt Marseille Stay & 7nt Mediterranean Cruise

Marseille

-

Palma De Mallorca

-

Ibiza

-

Naples

-

Livorno

-

Genoa

-

Marseille

MSC Fantasia | 8 nights

05 Oct 19

FREE centrally located handpicked hotel stay
Flights Included

£

769

View Deal

Europe, Mediterranean

MSC Fantasia

MSC Cruises

Marseille

-

Palma De Mallorca

-

Ibiza

-

Naples

-

Livorno

-

Genoa

-

Marseille

1nt Marseille Stay & 7nt Mediterranean Cruise

Marseille

-

Palma De Mallorca

-

Ibiza

-

Naples

-

Livorno

-

Genoa

-

Marseille

MSC Fantasia | 8 nights

12 Oct 19

FREE centrally located handpicked hotel stay
Flights Included

£

749

View Deal

Europe, Mediterranean

MSC Fantasia

MSC Cruises

Marseille

-

Palma De Mallorca

-

Ibiza

-

Naples

-

Livorno

-

Genoa

-

Marseille

1nt Marseille Stay & 7nt Mediterranean Cruise

Marseille

-

Palma De Mallorca

-

Ibiza

-

Naples

-

Livorno

-

Genoa

-

Marseille

MSC Fantasia | 8 nights

20 Apr 19

FREE centrally located handpicked hotel stay
Flights Included

£

919

View Deal

Europe, Mediterranean

MSC Fantasia

MSC Cruises

Marseille

-

Palma De Mallorca

-

Ibiza

-

Naples

-

Livorno

-

Genoa

-

Marseille

1nt Marseille Stay & 7nt Mediterranean Cruise

Marseille

-

Palma De Mallorca

-

Ibiza

-

Naples

-

Livorno

-

Genoa

-

Marseille

MSC Fantasia | 8 nights

27 Apr 19

FREE centrally located handpicked hotel stay
Flights Included

£

969

View Deal

Europe, Mediterranean

MSC Fantasia

MSC Cruises

Marseille

-

Palma De Mallorca

-

Ibiza

-

Naples

-

Livorno

-

Genoa

-

Marseille

1nt Marseille Stay & 7nt Mediterranean Cruise

Marseille

-

Palma De Mallorca

-

Ibiza

-

Naples

-

Livorno

-

Genoa

-

Marseille

MSC Fantasia | 8 nights

04 May 19

FREE centrally located handpicked hotel stay
Flights Included

£

929

View Deal

Europe, Mediterranean

MSC Fantasia

MSC Cruises

Marseille

-

Palma De Mallorca

-

Ibiza

-

Naples

-

Livorno

-

Genoa

-

Marseille

1nt Marseille Stay & 7nt Mediterranean Cruise

Marseille

-

Palma De Mallorca

-

Ibiza

-

Naples

-

Livorno

-

Genoa

-

Marseille

MSC Fantasia | 8 nights

11 May 19

FREE centrally located handpicked hotel stay
Flights Included

£

899

View Deal

Europe, Mediterranean

MSC Fantasia

MSC Cruises

Marseille

-

Palma De Mallorca

-

Ibiza

-

Naples

-

Livorno

-

Genoa

-

Marseille

1nt Marseille Stay & 7nt Mediterranean Cruise

Marseille

-

Palma De Mallorca

-

Ibiza

-

Naples

-

Livorno

-

Genoa

-

Marseille

MSC Fantasia | 8 nights

18 May 19

FREE centrally located handpicked hotel stay
Flights Included

£

1079

View Deal

Europe, Mediterranean

MSC Fantasia

MSC Cruises

Marseille

-

Palma De Mallorca

-

Ibiza

-

Naples

-

Livorno

-

Genoa

-

Marseille

1nt Marseille Stay & 7nt Mediterranean Cruise

Marseille

-

Palma De Mallorca

-

Ibiza

-

Naples

-

Livorno

-

Genoa

-

Marseille

MSC Fantasia | 8 nights

25 May 19

FREE centrally located handpicked hotel stay
Flights Included

£

1119

View Deal

Europe, Mediterranean

MSC Fantasia

MSC Cruises

Marseille

-

Palma De Mallorca

-

Ibiza

-

Naples

-

Livorno

-

Genoa

-

Marseille

1nt Marseille Stay & 7nt Mediterranean Cruise

Marseille

-

Palma De Mallorca

-

Ibiza

-

Naples

-

Livorno

-

Genoa

-

Marseille

MSC Fantasia | 8 nights

01 Jun 19

FREE centrally located handpicked hotel stay
Flights Included

£

899

View Deal

Europe, Mediterranean

MSC Fantasia

MSC Cruises

Marseille

-

Palma De Mallorca

-

Ibiza

-

Naples

-

Livorno

-

Genoa

-

Marseille

1nt Marseille Stay & 7nt Mediterranean Cruise

Marseille

-

Palma De Mallorca

-

Ibiza

-

Naples

-

Livorno

-

Genoa

-

Marseille

MSC Fantasia | 8 nights

08 Jun 19

FREE centrally located handpicked hotel stay
Flights Included

£

879

View Deal

Europe, Mediterranean

MSC Fantasia

MSC Cruises

Marseille

-

Palma De Mallorca

-

Ibiza

-

Naples

-

Livorno

-

Genoa

-

Marseille

1nt Marseille Stay & 7nt Mediterranean Cruise

Marseille

-

Palma De Mallorca

-

Ibiza

-

Naples

-

Livorno

-

Genoa

-

Marseille

MSC Fantasia | 8 nights

15 Jun 19

FREE centrally located handpicked hotel stay
Flights Included

£

949

View Deal

Europe, Mediterranean

MSC Fantasia

MSC Cruises

Marseille

-

Palma De Mallorca

-

Ibiza

-

Naples

-

Livorno

-

Genoa

-

Marseille

1nt Marseille Stay & 7nt Mediterranean Cruise

Marseille

-

Palma De Mallorca

-

Ibiza

-

Naples

-

Livorno

-

Genoa

-

Marseille

MSC Fantasia | 8 nights

22 Jun 19

FREE centrally located handpicked hotel stay
Flights Included

£

929

View Deal

Europe, Mediterranean

MSC Fantasia

MSC Cruises

Marseille

-

Palma De Mallorca

-

Ibiza

-

Naples

-

Livorno

-

Genoa

-

Marseille

1nt Marseille Stay & 7nt Mediterranean Cruise

Marseille

-

Palma De Mallorca

-

Ibiza

-

Naples

-

Livorno

-

Genoa

-

Marseille

MSC Fantasia | 8 nights

29 Jun 19

FREE centrally located handpicked hotel stay
Flights Included

£

879

View Deal

Europe, Mediterranean

MSC Fantasia

MSC Cruises

Marseille

-

Palma De Mallorca

-

Ibiza

-

Naples

-

Livorno

-

Genoa

-

Marseille

1nt Marseille Stay & 7nt Mediterranean Cruise

Marseille

-

Palma De Mallorca

-

Ibiza

-

Naples

-

Livorno

-

Genoa

-

Marseille

MSC Fantasia | 8 nights

06 Jul 19

FREE centrally located handpicked hotel stay
Flights Included

£

849

View Deal

Europe, Mediterranean

MSC Fantasia

MSC Cruises

Marseille

-

Palma De Mallorca

-

Ibiza

-

Naples

-

Livorno

-

Genoa

-

Marseille

1nt Marseille Stay & 7nt Mediterranean Cruise

Marseille

-

Palma De Mallorca

-

Ibiza

-

Naples

-

Livorno

-

Genoa

-

Marseille

MSC Fantasia | 8 nights

13 Jul 19

FREE centrally located handpicked hotel stay
Flights Included

£

1079

View Deal

Europe, Mediterranean

MSC Fantasia

MSC Cruises

Marseille

-

Palma De Mallorca

-

Ibiza

-

Naples

-

Livorno

-

Genoa

-

Marseille

1nt Marseille Stay & 7nt Mediterranean Cruise

Marseille

-

Palma De Mallorca

-

Ibiza

-

Naples

-

Livorno

-

Genoa

-

Marseille

MSC Fantasia | 8 nights

20 Jul 19

FREE centrally located handpicked hotel stay
Flights Included

£

1119

View Deal

Europe, Mediterranean

MSC Fantasia

MSC Cruises

Marseille

-

Palma De Mallorca

-

Ibiza

-

Naples

-

Livorno

-

Genoa

-

Marseille

1nt Marseille Stay & 7nt Mediterranean Cruise

Marseille

-

Palma De Mallorca

-

Ibiza

-

Naples

-

Livorno

-

Genoa

-

Marseille

MSC Fantasia | 8 nights

27 Jul 19

FREE centrally located handpicked hotel stay
Flights Included

£

1129

View Deal

Europe, Mediterranean

MSC Fantasia

MSC Cruises

Marseille

-

Palma De Mallorca

-

Ibiza

-

Naples

-

Livorno

-

Genoa

-

Marseille

1nt Marseille Stay & 7nt Mediterranean Cruise

Marseille

-

Palma De Mallorca

-

Ibiza

-

Naples

-

Livorno

-

Genoa

-

Marseille

MSC Fantasia | 8 nights

03 Aug 19

FREE centrally located handpicked hotel stay
Flights Included

£

1199

View Deal

Europe, Mediterranean

MSC Fantasia

MSC Cruises

Marseille

-

Palma De Mallorca

-

Ibiza

-

Naples

-

Livorno

-

Genoa

-

Marseille

1nt Marseille Stay & 7nt Mediterranean Cruise

Marseille

-

Palma De Mallorca

-

Ibiza

-

Naples

-

Livorno

-

Genoa

-

Marseille

MSC Fantasia | 8 nights

10 Aug 19

FREE centrally located handpicked hotel stay
Flights Included

£

1149

View Deal

Europe, Mediterranean

MSC Fantasia

MSC Cruises

Marseille

-

Palma De Mallorca

-

Ibiza

-

Naples

-

Livorno

-

Genoa

-

Marseille

1nt Marseille Stay & 7nt Mediterranean Cruise

Marseille

-

Palma De Mallorca

-

Ibiza

-

Naples

-

Livorno

-

Genoa

-

Marseille

MSC Fantasia | 8 nights

17 Aug 19

FREE centrally located handpicked hotel stay
Flights Included

£

1079

View Deal

Europe, Mediterranean

MSC Fantasia

MSC Cruises

Marseille

-

Palma De Mallorca

-

Ibiza

-

Naples

-

Livorno

-

Genoa

-

Marseille

1nt Marseille Stay & 7nt Mediterranean Cruise

Marseille

-

Palma De Mallorca

-

Ibiza

-

Naples

-

Livorno

-

Genoa

-

Marseille

MSC Fantasia | 8 nights

24 Aug 19

FREE centrally located handpicked hotel stay
Flights Included

£

1019

View Deal

Europe, Mediterranean

MSC Fantasia

MSC Cruises

Marseille

-

Palma De Mallorca

-

Ibiza

-

Naples

-

Livorno

-

Genoa

-

Marseille

1nt Marseille Stay & 7nt Mediterranean Cruise

Marseille

-

Palma De Mallorca

-

Ibiza

-

Naples

-

Livorno

-

Genoa

-

Marseille

MSC Fantasia | 8 nights

31 Aug 19

FREE centrally located handpicked hotel stay
Flights Included

£

1069

View Deal

Europe, Mediterranean

MSC Fantasia

MSC Cruises

Marseille

-

Palma De Mallorca

-

Ibiza

-

Naples

-

Livorno

-

Genoa

-

Marseille

Miami Stay, Caribbean & Bahamas

Miami

-

Ocho Rios

-

George Town, Cayman Islands

-

Cozumel

-

Nassau

-

Miami

MSC Seaside | 9 nights

02 May 19

FREE centrally located handpicked hotel stay
Flights Included

£

1449

View Deal

Caribbean, Bahamas

MSC Seaside

MSC Cruises

Miami

-

Ocho Rios

-

George Town, Cayman Islands

-

Cozumel

-

Nassau

-

Miami

Miami Stay, Caribbean & Bahamas

Miami

-

Ocho Rios

-

George Town, Cayman Islands

-

Cozumel

-

Nassau

-

Miami

MSC Seaside | 9 nights

16 May 19

FREE centrally located handpicked hotel stay
Flights Included

£

1249

View Deal

Caribbean, Bahamas

MSC Seaside

MSC Cruises

Miami

-

Ocho Rios

-

George Town, Cayman Islands

-

Cozumel

-

Nassau

-

Miami

Miami Stay, Caribbean & Bahamas

Miami

-

Ocho Rios

-

George Town, Cayman Islands

-

Cozumel

-

Nassau

-

Miami

MSC Seaside | 9 nights

13 Jun 19

FREE centrally located handpicked hotel stay
Flights Included

£

1619

View Deal

Caribbean, Bahamas

MSC Seaside

MSC Cruises

Miami

-

Ocho Rios

-

George Town, Cayman Islands

-

Cozumel

-

Nassau

-

Miami

Miami Stay, Caribbean & Bahamas

Miami

-

Ocho Rios

-

George Town, Cayman Islands

-

Cozumel

-

Nassau

-

Miami

MSC Seaside | 9 nights

27 Jun 19

FREE centrally located handpicked hotel stay
Flights Included

£

1379

View Deal

Caribbean, Bahamas

MSC Seaside

MSC Cruises

Miami

-

Ocho Rios

-

George Town, Cayman Islands

-

Cozumel

-

Nassau

-

Miami

Miami Stay, Caribbean & Bahamas

Miami

-

Ocho Rios

-

George Town, Cayman Islands

-

Cozumel

-

Nassau

-

Miami

MSC Seaside | 9 nights

11 Jul 19

FREE centrally located handpicked hotel stay
Flights Included

£

1519

View Deal

Caribbean, Bahamas

MSC Seaside

MSC Cruises

Miami

-

Ocho Rios

-

George Town, Cayman Islands

-

Cozumel

-

Nassau

-

Miami

Miami Stay, Caribbean & Bahamas

Miami

-

Ocho Rios

-

George Town, Cayman Islands

-

Cozumel

-

Nassau

-

Miami

MSC Seaside | 9 nights

25 Jul 19

FREE centrally located handpicked hotel stay
Flights Included

£

1719

View Deal

Caribbean, Bahamas

MSC Seaside

MSC Cruises

Miami

-

Ocho Rios

-

George Town, Cayman Islands

-

Cozumel

-

Nassau

-

Miami

Miami Stay, Caribbean & Bahamas

Miami

-

Ocho Rios

-

George Town, Cayman Islands

-

Cozumel

-

Nassau

-

Miami

MSC Seaside | 9 nights

08 Aug 19

FREE centrally located handpicked hotel stay
Flights Included

£

1449

View Deal

Caribbean, Bahamas

MSC Seaside

MSC Cruises

Miami

-

Ocho Rios

-

George Town, Cayman Islands

-

Cozumel

-

Nassau

-

Miami

Miami Stay, Caribbean & Bahamas

Miami

-

Ocho Rios

-

George Town, Cayman Islands

-

Cozumel

-

Nassau

-

Miami

MSC Seaside | 9 nights

17 Oct 19

FREE centrally located handpicked hotel stay
Flights Included

£

1169

View Deal

Caribbean, Bahamas

MSC Seaside

MSC Cruises

Miami

-

Ocho Rios

-

George Town, Cayman Islands

-

Cozumel

-

Nassau

-

Miami

Miami Stay, Caribbean & Bahamas

Miami

-

Ocho Rios

-

George Town, Cayman Islands

-

Cozumel

-

Nassau

-

Miami

MSC Seaside | 9 nights

30 May 19

FREE centrally located handpicked hotel stay
Flights Included

£

1269

View Deal

Caribbean, Bahamas

MSC Seaside

MSC Cruises

Miami

-

Ocho Rios

-

George Town, Cayman Islands

-

Cozumel

-

Nassau

-

Miami

Miami 2nt Stay & 7nt Western Caribbean

Miami

-

Ocho Rios

-

George Town, Cayman Islands

-

Cozumel

-

Costa Maya

-

Miami

MSC Seaside | 9 nights

18 Apr 19

FREE centrally located handpicked hotel stay
Flights Included

£

1649

View Deal

Caribbean, Mexico

MSC Seaside

MSC Cruises

Miami

-

Ocho Rios

-

George Town, Cayman Islands

-

Cozumel

-

Costa Maya

-

Miami

8nt Valencian Sunsets

Valencia

-

Marseille

-

Genoa

-

Rome (Civitavecchia)

-

Palermo

-

Cagliari

-

Palma De Mallorca

-

Valencia

MSC Divina | 8 nights

08 May 19

FREE centrally located handpicked hotel stay
Flights Included

£

1049

View Deal

Europe, Mediterranean

MSC Divina

MSC Cruises

Valencia

-

Marseille

-

Genoa

-

Rome (Civitavecchia)

-

Palermo

-

Cagliari

-

Palma De Mallorca

-

Valencia

8nt Valencian Sunsets

Valencia

-

Marseille

-

Genoa

-

Rome (Civitavecchia)

-

Palermo

-

Cagliari

-

Palma De Mallorca

-

Valencia

MSC Divina | 8 nights

15 May 19

FREE centrally located handpicked hotel stay
Flights Included

£

1069

View Deal

Europe, Mediterranean

MSC Divina

MSC Cruises

Valencia

-

Marseille

-

Genoa

-

Rome (Civitavecchia)

-

Palermo

-

Cagliari

-

Palma De Mallorca

-

Valencia

8nt Valencian Sunsets

Valencia

-

Marseille

-

Genoa

-

Rome (Civitavecchia)

-

Palermo

-

Cagliari

-

Palma De Mallorca

-

Valencia

MSC Divina | 8 nights

22 May 19

FREE centrally located handpicked hotel stay
Flights Included

£

1179

View Deal

Europe, Mediterranean

MSC Divina

MSC Cruises

Valencia

-

Marseille

-

Genoa

-

Rome (Civitavecchia)

-

Palermo

-

Cagliari

-

Palma De Mallorca

-

Valencia

8nt Valencian Sunsets

Valencia

-

Marseille

-

Genoa

-

Rome (Civitavecchia)

-

Palermo

-

Cagliari

-

Palma De Mallorca

-

Valencia

MSC Divina | 8 nights

29 May 19

FREE centrally located handpicked hotel stay
Flights Included

£

1129

View Deal

Europe, Mediterranean

MSC Divina

MSC Cruises

Valencia

-

Marseille

-

Genoa

-

Rome (Civitavecchia)

-

Palermo

-

Cagliari

-

Palma De Mallorca

-

Valencia

8nt Valencian Sunsets

Valencia

-

Marseille

-

Genoa

-

Rome (Civitavecchia)

-

Palermo

-

Cagliari

-

Palma De Mallorca

-

Valencia

MSC Divina | 8 nights

05 Jun 19

FREE centrally located handpicked hotel stay
Flights Included

£

1069

View Deal

Europe, Mediterranean

MSC Divina

MSC Cruises

Valencia

-

Marseille

-

Genoa

-

Rome (Civitavecchia)

-

Palermo

-

Cagliari

-

Palma De Mallorca

-

Valencia

8nt Valencian Sunsets

Valencia

-

Marseille

-

Genoa

-

Rome (Civitavecchia)

-

Palermo

-

Cagliari

-

Palma De Mallorca

-

Valencia

MSC Divina | 8 nights

19 Jun 19

FREE centrally located handpicked hotel stay
Flights Included

£

1199

View Deal

Europe, Mediterranean

MSC Divina

MSC Cruises

Valencia

-

Marseille

-

Genoa

-

Rome (Civitavecchia)

-

Palermo

-

Cagliari

-

Palma De Mallorca

-

Valencia

8nt Valencian Sunsets

Valencia

-

Marseille

-

Genoa

-

Rome (Civitavecchia)

-

Palermo

-

Cagliari

-

Palma De Mallorca

-

Valencia

MSC Divina | 8 nights

26 Jun 19

FREE centrally located handpicked hotel stay
Flights Included

£

1169

View Deal

Europe, Mediterranean

MSC Divina

MSC Cruises

Valencia

-

Marseille

-

Genoa

-

Rome (Civitavecchia)

-

Palermo

-

Cagliari

-

Palma De Mallorca

-

Valencia

8nt Valencian Sunsets

Valencia

-

Marseille

-

Genoa

-

Rome (Civitavecchia)

-

Palermo

-

Cagliari

-

Palma De Mallorca

-

Valencia

MSC Divina | 8 nights

03 Jul 19

FREE centrally located handpicked hotel stay
Flights Included

£

1219

View Deal

Europe, Mediterranean

MSC Divina

MSC Cruises

Valencia

-

Marseille

-

Genoa

-

Rome (Civitavecchia)

-

Palermo

-

Cagliari

-

Palma De Mallorca

-

Valencia

8nt Valencian Sunsets

Valencia

-

Marseille

-

Genoa

-

Rome (Civitavecchia)

-

Palermo

-

Cagliari

-

Palma De Mallorca

-

Valencia

MSC Divina | 8 nights

10 Jul 19

FREE centrally located handpicked hotel stay
Flights Included

£

1169

View Deal

Europe, Mediterranean

MSC Divina

MSC Cruises

Valencia

-

Marseille

-

Genoa

-

Rome (Civitavecchia)

-

Palermo

-

Cagliari

-

Palma De Mallorca

-

Valencia

8nt Valencian Sunsets

Valencia

-

Marseille

-

Genoa

-

Rome (Civitavecchia)

-

Palermo

-

Cagliari

-

Palma De Mallorca

-

Valencia

MSC Divina | 8 nights

17 Jul 19

FREE centrally located handpicked hotel stay
Flights Included

£

1229

View Deal

Europe, Mediterranean

MSC Divina

MSC Cruises

Valencia

-

Marseille

-

Genoa

-

Rome (Civitavecchia)

-

Palermo

-

Cagliari

-

Palma De Mallorca

-

Valencia

8nt Valencian Sunsets

Valencia

-

Marseille

-

Genoa

-

Rome (Civitavecchia)

-

Palermo

-

Cagliari

-

Palma De Mallorca

-

Valencia

MSC Divina | 8 nights

24 Jul 19

FREE centrally located handpicked hotel stay
Flights Included

£

1249

View Deal

Europe, Mediterranean

MSC Divina

MSC Cruises

Valencia

-

Marseille

-

Genoa

-

Rome (Civitavecchia)

-

Palermo

-

Cagliari

-

Palma De Mallorca

-

Valencia

8nt Valencian Sunsets

Valencia

-

Marseille

-

Genoa

-

Rome (Civitavecchia)

-

Palermo

-

Cagliari

-

Palma De Mallorca

-

Valencia

MSC Divina | 8 nights

31 Jul 19

FREE centrally located handpicked hotel stay
Flights Included

£

1329

View Deal

Europe, Mediterranean

MSC Divina

MSC Cruises

Valencia

-

Marseille

-

Genoa

-

Rome (Civitavecchia)

-

Palermo

-

Cagliari

-

Palma De Mallorca

-

Valencia

8nt Valencian Sunsets

Valencia

-

Marseille

-

Genoa

-

Rome (Civitavecchia)

-

Palermo

-

Cagliari

-

Palma De Mallorca

-

Valencia

MSC Divina | 8 nights

07 Aug 19

FREE centrally located handpicked hotel stay
Flights Included

£

1299

View Deal

Europe, Mediterranean

MSC Divina

MSC Cruises

Valencia

-

Marseille

-

Genoa

-

Rome (Civitavecchia)

-

Palermo

-

Cagliari

-

Palma De Mallorca

-

Valencia

8nt Valencian Sunsets

Valencia

-

Marseille

-

Genoa

-

Rome (Civitavecchia)

-

Palermo

-

Cagliari

-

Palma De Mallorca

-

Valencia

MSC Divina | 8 nights

14 Aug 19

FREE centrally located handpicked hotel stay
Flights Included

£

1279

View Deal

Europe, Mediterranean

MSC Divina

MSC Cruises

Valencia

-

Marseille

-

Genoa

-

Rome (Civitavecchia)

-

Palermo

-

Cagliari

-

Palma De Mallorca

-

Valencia

8nt Valencian Sunsets

Valencia

-

Marseille

-

Genoa

-

Rome (Civitavecchia)

-

Palermo

-

Cagliari

-

Palma De Mallorca

-

Valencia

MSC Divina | 8 nights

21 Aug 19

FREE centrally located handpicked hotel stay
Flights Included

£

1399

View Deal

Europe, Mediterranean

MSC Divina

MSC Cruises

Valencia

-

Marseille

-

Genoa

-

Rome (Civitavecchia)

-

Palermo

-

Cagliari

-

Palma De Mallorca

-

Valencia

8nt Valencian Sunsets

Valencia

-

Marseille

-

Genoa

-

Rome (Civitavecchia)

-

Palermo

-

Cagliari

-

Palma De Mallorca

-

Valencia

MSC Divina | 8 nights

04 Sep 19

FREE centrally located handpicked hotel stay
Flights Included

£

1099

View Deal

Europe, Mediterranean

MSC Divina

MSC Cruises

Valencia

-

Marseille

-

Genoa

-

Rome (Civitavecchia)

-

Palermo

-

Cagliari

-

Palma De Mallorca

-

Valencia

8nt Valencian Sunsets

Valencia

-

Marseille

-

Genoa

-

Rome (Civitavecchia)

-

Palermo

-

Cagliari

-

Palma De Mallorca

-

Valencia

MSC Divina | 8 nights

11 Sep 19

FREE centrally located handpicked hotel stay
Flights Included

£

1099

View Deal

Europe, Mediterranean

MSC Divina

MSC Cruises

Valencia

-

Marseille

-

Genoa

-

Rome (Civitavecchia)

-

Palermo

-

Cagliari

-

Palma De Mallorca

-

Valencia

8nt Valencian Sunsets

Valencia

-

Marseille

-

Genoa

-

Rome (Civitavecchia)

-

Palermo

-

Cagliari

-

Palma De Mallorca

-

Valencia

MSC Divina | 8 nights

18 Sep 19

FREE centrally located handpicked hotel stay
Flights Included

£

999

View Deal

Europe, Mediterranean

MSC Divina

MSC Cruises

Valencia

-

Marseille

-

Genoa

-

Rome (Civitavecchia)

-

Palermo

-

Cagliari

-

Palma De Mallorca

-

Valencia

8nt Valencian Sunsets

Valencia

-

Marseille

-

Genoa

-

Rome (Civitavecchia)

-

Palermo

-

Cagliari

-

Palma De Mallorca

-

Valencia

MSC Divina | 8 nights

25 Sep 19

FREE centrally located handpicked hotel stay
Flights Included

£

949

View Deal

Europe, Mediterranean

MSC Divina

MSC Cruises

Valencia

-

Marseille

-

Genoa

-

Rome (Civitavecchia)

-

Palermo

-

Cagliari

-

Palma De Mallorca

-

Valencia

8nt Valencian Sunsets

Valencia

-

Marseille

-

Genoa

-

Rome (Civitavecchia)

-

Palermo

-

Cagliari

-

Palma De Mallorca

-

Valencia

MSC Divina | 8 nights

23 Oct 19

FREE centrally located handpicked hotel stay
Flights Included

£

969

View Deal

Europe, Mediterranean

MSC Divina

MSC Cruises

Valencia

-

Marseille

-

Genoa

-

Rome (Civitavecchia)

-

Palermo

-

Cagliari

-

Palma De Mallorca

-

Valencia

8nt Valencian Sunsets

Valencia

-

Marseille

-

Genoa

-

Rome (Civitavecchia)

-

Palermo

-

Cagliari

-

Palma De Mallorca

-

Valencia

MSC Divina | 8 nights

02 Oct 19

FREE centrally located handpicked hotel stay
Flights Included

£

949

View Deal

Europe, Mediterranean

MSC Divina

MSC Cruises

Valencia

-

Marseille

-

Genoa

-

Rome (Civitavecchia)

-

Palermo

-

Cagliari

-

Palma De Mallorca

-

Valencia

8nt Valencian Sunsets

Valencia

-

Marseille

-

Genoa

-

Rome (Civitavecchia)

-

Palermo

-

Cagliari

-

Palma De Mallorca

-

Valencia

MSC Divina | 8 nights

16 Oct 19

FREE centrally located handpicked hotel stay
Flights Included

£

949

View Deal

Europe, Mediterranean

MSC Divina

MSC Cruises

Valencia

-

Marseille

-

Genoa

-

Rome (Civitavecchia)

-

Palermo

-

Cagliari

-

Palma De Mallorca

-

Valencia

8nt Valencian Sunsets

Valencia

-

Marseille

-

Genoa

-

Rome (Civitavecchia)

-

Palermo

-

Cagliari

-

Palma De Mallorca

-

Valencia

MSC Divina | 8 nights

10 Apr 19

FREE centrally located handpicked hotel stay
Flights Included

£

949

View Deal

Europe, Mediterranean

MSC Divina

MSC Cruises

Valencia

-

Marseille

-

Genoa

-

Rome (Civitavecchia)

-

Palermo

-

Cagliari

-

Palma De Mallorca

-

Valencia

8nt Valencian Sunsets

Valencia

-

Marseille

-

Genoa

-

Rome (Civitavecchia)

-

Palermo

-

Cagliari

-

Palma De Mallorca

-

Valencia

MSC Divina | 8 nights

17 Apr 19

FREE centrally located handpicked hotel stay
Flights Included

£

1049

View Deal

Europe, Mediterranean

MSC Divina

MSC Cruises

Valencia

-

Marseille

-

Genoa

-

Rome (Civitavecchia)

-

Palermo

-

Cagliari

-

Palma De Mallorca

-

Valencia

Dubai 1nt Stay & 7nt Dubai & Emirates

Dubai

-

Abu Dhabi

-

Sir Bani Yas Island (UAE)

-

Bahrain

-

Doha

-

Dubai

MSC Lirica | 8 nights

27 Dec 19

FREE centrally located handpicked hotel stay
Flights Included
Book an Inside cabin & get Free Wifi
Book an Outside cabin & get Free Wifi & Easy Drinks Package
Book an Balcony cabin & get Free Wifi & Premium Drinks Package

£

1329

View Deal

Dubai & Emirates

MSC Lirica

MSC Cruises

Dubai

-

Abu Dhabi

-

Sir Bani Yas Island (UAE)

-

Bahrain

-

Doha

-

Dubai

1nt Dubai Stay & 7nt Dubai & Emirates

Dubai

-

Abu Dhabi

-

Sir Bani Yas Island (UAE)

-

Muscat

-

Khasab

-

Dubai

MSC Lirica | 8 nights

26 Mar 20

FREE centrally located handpicked hotel stay
Flights Included
Book an Inside cabin & get Free Wifi
Book an Outside cabin & get Free Wifi & Easy Drinks Package
Book an Balcony cabin & get Free Wifi & Premium Drinks Package

£

969

View Deal

Dubai & Emirates

MSC Lirica

MSC Cruises

Dubai

-

Abu Dhabi

-

Sir Bani Yas Island (UAE)

-

Muscat

-

Khasab

-

Dubai

Miami 2nt Stay & 14nt Caribbean Adventure

Miami

-

Ocho Rios

-

George Town, Cayman Islands

-

Cozumel

-

Nassau

-

Miami

-

San Juan, Puerto Rico

-

Charlotte Amalie

-

Philipsburg, St Maarten

-

Nassau

-

Miami

MSC Seaside | 16 nights

11 Jul 19

FREE centrally located handpicked hotel stay
Flights Included

£

2299

View Deal

North America

MSC Seaside

MSC Cruises

Miami

-

Ocho Rios

-

George Town, Cayman Islands

-

Cozumel

-

Nassau

-

Miami

-

San Juan, Puerto Rico

-

Charlotte Amalie

-

Philipsburg, St Maarten

-

Nassau

-

Miami

Miami 2nt Stay & 14nt Caribbean Adventure

Miami

-

Ocho Rios

-

George Town, Cayman Islands

-

Cozumel

-

Nassau

-

Miami

-

San Juan, Puerto Rico

-

Charlotte Amalie

-

Philipsburg, St Maarten

-

Nassau

-

Miami

MSC Seaside | 16 nights

17 Oct 19

FREE centrally located handpicked hotel stay
Flights Included

£

1849

View Deal

North America

MSC Seaside

MSC Cruises

Miami

-

Ocho Rios

-

George Town, Cayman Islands

-

Cozumel

-

Nassau

-

Miami

-

San Juan, Puerto Rico

-

Charlotte Amalie

-

Philipsburg, St Maarten

-

Nassau

-

Miami

Miami 2nt Stay & 14nt Caribbean Adventure

Miami

-

Ocho Rios

-

George Town, Cayman Islands

-

Cozumel

-

Nassau

-

Miami

-

San Juan, Puerto Rico

-

Charlotte Amalie

-

Philipsburg, St Maarten

-

Nassau

-

Miami

MSC Seaside | 16 nights

25 Jul 19

FREE centrally located handpicked hotel stay
Flights Included

£

2499

View Deal

North America

MSC Seaside

MSC Cruises

Miami

-

Ocho Rios

-

George Town, Cayman Islands

-

Cozumel

-

Nassau

-

Miami

-

San Juan, Puerto Rico

-

Charlotte Amalie

-

Philipsburg, St Maarten

-

Nassau

-

Miami

Miami 2nt Stay & 14nt Caribbean Adventure

Miami

-

Ocho Rios

-

George Town, Cayman Islands

-

Cozumel

-

Nassau

-

Miami

-

San Juan, Puerto Rico

-

Charlotte Amalie

-

Philipsburg, St Maarten

-

Nassau

-

Miami

MSC Seaside | 16 nights

08 Aug 19

FREE centrally located handpicked hotel stay
Flights Included

£

2469

View Deal

North America

MSC Seaside

MSC Cruises

Miami

-

Ocho Rios

-

George Town, Cayman Islands

-

Cozumel

-

Nassau

-

Miami

-

San Juan, Puerto Rico

-

Charlotte Amalie

-

Philipsburg, St Maarten

-

Nassau

-

Miami

Miami 2nt Stay & 14nt Caribbean Adventure

Miami

-

Ocho Rios

-

George Town, Cayman Islands

-

Cozumel

-

Nassau

-

Miami

-

San Juan, Puerto Rico

-

Charlotte Amalie

-

Philipsburg, St Maarten

-

Nassau

-

Miami

MSC Seaside | 16 nights

22 Aug 19

FREE centrally located handpicked hotel stay
Flights Included

£

2049

View Deal

North America

MSC Seaside

MSC Cruises

Miami

-

Ocho Rios

-

George Town, Cayman Islands

-

Cozumel

-

Nassau

-

Miami

-

San Juan, Puerto Rico

-

Charlotte Amalie

-

Philipsburg, St Maarten

-

Nassau

-

Miami

Miami 2nt Stay & 14nt Caribbean Adventure

Miami

-

Ocho Rios

-

George Town, Cayman Islands

-

Cozumel

-

Nassau

-

Miami

-

San Juan, Puerto Rico

-

Charlotte Amalie

-

Philipsburg, St Maarten

-

Nassau

-

Miami

MSC Seaside | 16 nights

05 Sep 19

FREE centrally located handpicked hotel stay
Flights Included

£

1849

View Deal

North America

MSC Seaside

MSC Cruises

Miami

-

Ocho Rios

-

George Town, Cayman Islands

-

Cozumel

-

Nassau

-

Miami

-

San Juan, Puerto Rico

-

Charlotte Amalie

-

Philipsburg, St Maarten

-

Nassau

-

Miami

Miami 2nt Stay & 14nt Caribbean Adventure

Miami

-

Ocho Rios

-

George Town, Cayman Islands

-

Cozumel

-

Nassau

-

Miami

-

San Juan, Puerto Rico

-

Charlotte Amalie

-

Philipsburg, St Maarten

-

Nassau

-

Miami

MSC Seaside | 16 nights

19 Sep 19

FREE centrally located handpicked hotel stay
Flights Included

£

1769

View Deal

North America

MSC Seaside

MSC Cruises

Miami

-

Ocho Rios

-

George Town, Cayman Islands

-

Cozumel

-

Nassau

-

Miami

-

San Juan, Puerto Rico

-

Charlotte Amalie

-

Philipsburg, St Maarten

-

Nassau

-

Miami

Miami 2nt Stay & 14nt Caribbean Adventure

Miami

-

Ocho Rios

-

George Town, Cayman Islands

-

Cozumel

-

Nassau

-

Miami

-

San Juan, Puerto Rico

-

Charlotte Amalie

-

Philipsburg, St Maarten

-

Nassau

-

Miami

MSC Seaside | 16 nights

03 Oct 19

FREE centrally located handpicked hotel stay
Flights Included

£

2149

View Deal

North America

MSC Seaside

MSC Cruises

Miami

-

Ocho Rios

-

George Town, Cayman Islands

-

Cozumel

-

Nassau

-

Miami

-

San Juan, Puerto Rico

-

Charlotte Amalie

-

Philipsburg, St Maarten

-

Nassau

-

Miami

Miami, Caribbean & Bahamas

Miami

-

San Juan, Puerto Rico

-

Charlotte Amalie

-

Philipsburg, St Maarten

-

Nassau

-

Miami

MSC Seaside | 9 nights

06 Jun 19

FREE centrally located handpicked hotel stay
Flights Included

£

1429

View Deal

Caribbean, Bahamas

MSC Seaside

MSC Cruises

Miami

-

San Juan, Puerto Rico

-

Charlotte Amalie

-

Philipsburg, St Maarten

-

Nassau

-

Miami

Miami, Caribbean & Bahamas

Miami

-

San Juan, Puerto Rico

-

Charlotte Amalie

-

Philipsburg, St Maarten

-

Nassau

-

Miami

MSC Seaside | 9 nights

18 Jul 19

FREE centrally located handpicked hotel stay
Flights Included

£

1499

View Deal

Caribbean, Bahamas

MSC Seaside

MSC Cruises

Miami

-

San Juan, Puerto Rico

-

Charlotte Amalie

-

Philipsburg, St Maarten

-

Nassau

-

Miami

Miami, Caribbean & Bahamas

Miami

-

San Juan, Puerto Rico

-

Charlotte Amalie

-

Philipsburg, St Maarten

-

Nassau

-

Miami

MSC Seaside | 9 nights

01 Aug 19

FREE centrally located handpicked hotel stay
Flights Included

£

1369

View Deal

Caribbean, Bahamas

MSC Seaside

MSC Cruises

Miami

-

San Juan, Puerto Rico

-

Charlotte Amalie

-

Philipsburg, St Maarten

-

Nassau

-

Miami

Miami, Caribbean & Bahamas

Miami

-

San Juan, Puerto Rico

-

Charlotte Amalie

-

Philipsburg, St Maarten

-

Nassau

-

Miami

MSC Seaside | 9 nights

15 Aug 19

FREE centrally located handpicked hotel stay
Flights Included

£

1419

View Deal

Caribbean, Bahamas

MSC Seaside

MSC Cruises

Miami

-

San Juan, Puerto Rico

-

Charlotte Amalie

-

Philipsburg, St Maarten

-

Nassau

-

Miami

Miami, Caribbean & Bahamas

Miami

-

San Juan, Puerto Rico

-

Charlotte Amalie

-

Philipsburg, St Maarten

-

Nassau

-

Miami

MSC Seaside | 9 nights

28 Mar 19

FREE centrally located handpicked hotel stay
Flights Included

£

1549

View Deal

Caribbean, Bahamas

MSC Seaside

MSC Cruises

Miami

-

San Juan, Puerto Rico

-

Charlotte Amalie

-

Philipsburg, St Maarten

-

Nassau

-

Miami

Miami, Caribbean & Bahamas

Miami

-

San Juan, Puerto Rico

-

Charlotte Amalie

-

Philipsburg, St Maarten

-

Nassau

-

Miami

MSC Seaside | 9 nights

23 May 19

FREE centrally located handpicked hotel stay
Flights Included

£

1649

View Deal

Caribbean, Bahamas

MSC Seaside

MSC Cruises

Miami

-

San Juan, Puerto Rico

-

Charlotte Amalie

-

Philipsburg, St Maarten

-

Nassau

-

Miami

Miami, Caribbean & Bahamas

Miami

-

San Juan, Puerto Rico

-

Charlotte Amalie

-

Philipsburg, St Maarten

-

Nassau

-

Miami

MSC Seaside | 9 nights

20 Jun 19

FREE centrally located handpicked hotel stay
Flights Included

£

1399

View Deal

Caribbean, Bahamas

MSC Seaside

MSC Cruises

Miami

-

San Juan, Puerto Rico

-

Charlotte Amalie

-

Philipsburg, St Maarten

-

Nassau

-

Miami

12nt Maiden Voyage from Hamburg to Marseille

Hamburg

-

Southampton

-

Lisbon

-

Barcelona

-

Marseille

MSC Grandiosa | 12 nights

08 Nov 19

FREE centrally located handpicked hotel stay
Flights Included
Brand New Ship!

£

1199

View Deal

Europe, Mediterranean

MSC Grandiosa

MSC Cruises

Hamburg

-

Southampton

-

Lisbon

-

Barcelona

-

Marseille

2 Nights Miami and Captivating Caribbean

Miami

-

Costa Maya

-

Cozumel

-

Havana

-

Miami

MSC Armonia | 9 nights

06 Apr 19

FREE centrally located handpicked hotel stay
Flights Included

£

1869

View Deal

North America

MSC Armonia

MSC Cruises

Miami

-

Costa Maya

-

Cozumel

-

Havana

-

Miami

2 Nights Miami Stay and Caribbean Charms

Miami

-

Costa Maya

-

Cozumel

-

Havana

-

Miami

MSC Armonia | 9 nights

20 Apr 19

FREE centrally located handpicked hotel stay
Flights Included
Regional Flights Available!

£

1269

View Deal

Caribbean

MSC Armonia

MSC Cruises

Miami

-

Costa Maya

-

Cozumel

-

Havana

-

Miami

2nts Miami and Captivating Caribbean

Miami

-

Montego Bay

-

George Town, Cayman Islands

-

Cozumel

-

Havana

-

Miami

MSC Armonia | 9 nights

27 Apr 19

FREE centrally located handpicked hotel stay
Flights Included
FREE Shore Excursions

£

1169

View Deal

Caribbean, North America

MSC Armonia

MSC Cruises

Miami

-

Montego Bay

-

George Town, Cayman Islands

-

Cozumel

-

Havana

-

Miami

2 Nights Miami Stay and Caribbean Charms

Miami

-

Costa Maya

-

Cozumel

-

Havana

-

Miami

MSC Armonia | 9 nights

04 May 19

FREE centrally located handpicked hotel stay
Flights Included
Regional Flights Available!

£

1099

View Deal

Caribbean

MSC Armonia

MSC Cruises

Miami

-

Costa Maya

-

Cozumel

-

Havana

-

Miami

2 Nights Miami Stay and Caribbean Charms

Miami

-

Costa Maya

-

Cozumel

-

Havana

-

Miami

MSC Armonia | 9 nights

18 May 19

FREE centrally located handpicked hotel stay
Flights Included
Regional Flights Available!

£

1169

View Deal

Caribbean

MSC Armonia

MSC Cruises

Miami

-

Costa Maya

-

Cozumel

-

Havana

-

Miami

2 Nights Miami Stay & Caribbean Charms

Miami

-

Montego Bay

-

George Town, Cayman Islands

-

Cozumel

-

Havana

-

Miami

MSC Armonia | 9 nights

25 May 19

FREE centrally located handpicked hotel stay
Flights Included
FREE Shore Excursions

£

1269

View Deal

Caribbean, North America

MSC Armonia

MSC Cruises

Miami

-

Montego Bay

-

George Town, Cayman Islands

-

Cozumel

-

Havana

-

Miami

2 Nights Miami Stay and Caribbean Charms

Miami

-

Costa Maya

-

Cozumel

-

Havana

-

Miami

MSC Armonia | 9 nights

01 Jun 19

FREE centrally located handpicked hotel stay
Flights Included
Regional Flights Available!

£

1069

View Deal

Caribbean

MSC Armonia

MSC Cruises

Miami

-

Costa Maya

-

Cozumel

-

Havana

-

Miami

2 Nights Miami Stay & Caribbean Charms

Miami

-

Montego Bay

-

George Town, Cayman Islands

-

Cozumel

-

Havana

-

Miami

MSC Armonia | 9 nights

08 Jun 19

FREE centrally located handpicked hotel stay
Flights Included
FREE Shore Excursions

£

1219

View Deal

Caribbean, North America

MSC Armonia

MSC Cruises

Miami

-

Montego Bay

-

George Town, Cayman Islands

-

Cozumel

-

Havana

-

Miami

2 Nights Miami Stay and Caribbean Charms

Miami

-

Costa Maya

-

Cozumel

-

Havana

-

Miami

MSC Armonia | 9 nights

15 Jun 19

FREE centrally located handpicked hotel stay
Flights Included
Regional Flights Available!

£

1149

View Deal

Caribbean

MSC Armonia

MSC Cruises

Miami

-

Costa Maya

-

Cozumel

-

Havana

-

Miami

2 Nights Miami Stay & Caribbean Charms

Miami

-

Montego Bay

-

George Town, Cayman Islands

-

Cozumel

-

Havana

-

Miami

MSC Armonia | 9 nights

22 Jun 19

FREE centrally located handpicked hotel stay
Flights Included
FREE Shore Excursions

£

1249

View Deal

Caribbean, North America

MSC Armonia

MSC Cruises

Miami

-

Montego Bay

-

George Town, Cayman Islands

-

Cozumel

-

Havana

-

Miami

2 Nights Miami Stay and Caribbean Charms

Miami

-

Costa Maya

-

Cozumel

-

Havana

-

Miami

MSC Armonia | 9 nights

29 Jun 19

FREE centrally located handpicked hotel stay
Flights Included
Regional Flights Available!

£

1219

View Deal

Caribbean

MSC Armonia

MSC Cruises

Miami

-

Costa Maya

-

Cozumel

-

Havana

-

Miami

2 Nights Miami Stay & Caribbean Charms

Miami

-

Montego Bay

-

George Town, Cayman Islands

-

Cozumel

-

Havana

-

Miami

MSC Armonia | 9 nights

06 Jul 19

FREE centrally located handpicked hotel stay
Flights Included
FREE Shore Excursions

£

1479

View Deal

Caribbean, North America

MSC Armonia

MSC Cruises

Miami

-

Montego Bay

-

George Town, Cayman Islands

-

Cozumel

-

Havana

-

Miami

2 Nights Miami and Captivating Caribbean

Miami

-

Isla de Roatan, Honduras

-

Costa Maya

-

Cozumel

-

Havana

-

Miami

MSC Armonia | 9 nights

13 Jul 19

FREE centrally located handpicked hotel stay
Flights Included

£

1549

View Deal

North America

MSC Armonia

MSC Cruises

Miami

-

Isla de Roatan, Honduras

-

Costa Maya

-

Cozumel

-

Havana

-

Miami

2 Nights Miami Stay & Caribbean Charms

Miami

-

Montego Bay

-

George Town, Cayman Islands

-

Cozumel

-

Havana

-

Miami

MSC Armonia | 9 nights

20 Jul 19

FREE centrally located handpicked hotel stay
Flights Included
FREE Shore Excursions

£

1679

View Deal

Caribbean, North America

MSC Armonia

MSC Cruises

Miami

-

Montego Bay

-

George Town, Cayman Islands

-

Cozumel

-

Havana

-

Miami

2 Nights Miami and Captivating Caribbean

Miami

-

Isla de Roatan, Honduras

-

Costa Maya

-

Cozumel

-

Havana

-

Miami

MSC Armonia | 9 nights

27 Jul 19

FREE centrally located handpicked hotel stay
Flights Included

£

1549

View Deal

North America

MSC Armonia

MSC Cruises

Miami

-

Isla de Roatan, Honduras

-

Costa Maya

-

Cozumel

-

Havana

-

Miami

2nts Miami and Captivating Caribbean

Miami

-

Montego Bay

-

George Town, Cayman Islands

-

Cozumel

-

Havana

-

Miami

MSC Armonia | 9 nights

03 Aug 19

FREE centrally located handpicked hotel stay
Flights Included
FREE Shore Excursions

£

1579

View Deal

Caribbean, North America

MSC Armonia

MSC Cruises

Miami

-

Montego Bay

-

George Town, Cayman Islands

-

Cozumel

-

Havana

-

Miami

2 Nights Miami and Captivating Caribbean

Miami

-

Isla de Roatan, Honduras

-

Costa Maya

-

Cozumel

-

Havana

-

Miami

MSC Armonia | 9 nights

10 Aug 19

FREE centrally located handpicked hotel stay
Flights Included

£

1479

View Deal

North America

MSC Armonia

MSC Cruises

Miami

-

Isla de Roatan, Honduras

-

Costa Maya

-

Cozumel

-

Havana

-

Miami

2nts Miami and Captivating Caribbean

Miami

-

Montego Bay

-

George Town, Cayman Islands

-

Cozumel

-

Havana

-

Miami

MSC Armonia | 9 nights

17 Aug 19

FREE centrally located handpicked hotel stay
Flights Included
FREE Shore Excursions

£

1449

View Deal

Caribbean, North America

MSC Armonia

MSC Cruises

Miami

-

Montego Bay

-

George Town, Cayman Islands

-

Cozumel

-

Havana

-

Miami

2 Nights Miami and Captivating Caribbean

Miami

-

Isla de Roatan, Honduras

-

Costa Maya

-

Cozumel

-

Havana

-

Miami

MSC Armonia | 9 nights

24 Aug 19

FREE centrally located handpicked hotel stay
Flights Included

£

1269

View Deal

North America

MSC Armonia

MSC Cruises

Miami

-

Isla de Roatan, Honduras

-

Costa Maya

-

Cozumel

-

Havana

-

Miami

2nts Miami and Captivating Caribbean

Miami

-

Montego Bay

-

George Town, Cayman Islands

-

Cozumel

-

Havana

-

Miami

MSC Armonia | 9 nights

31 Aug 19

FREE centrally located handpicked hotel stay
Flights Included
FREE Shore Excursions

£

1599

View Deal

Caribbean, North America

MSC Armonia

MSC Cruises

Miami

-

Montego Bay

-

George Town, Cayman Islands

-

Cozumel

-

Havana

-

Miami

2 Nights Miami and Captivating Caribbean

Miami

-

Isla de Roatan, Honduras

-

Costa Maya

-

Cozumel

-

Havana

-

Miami

MSC Armonia | 9 nights

07 Sep 19

FREE centrally located handpicked hotel stay
Flights Included

£

1069

View Deal

North America

MSC Armonia

MSC Cruises

Miami

-

Isla de Roatan, Honduras

-

Costa Maya

-

Cozumel

-

Havana

-

Miami

2nts Miami and Captivating Caribbean

Miami

-

Montego Bay

-

George Town, Cayman Islands

-

Cozumel

-

Havana

-

Miami

MSC Armonia | 9 nights

14 Sep 19

FREE centrally located handpicked hotel stay
Flights Included
FREE Shore Excursions

£

1049

View Deal

Caribbean, North America

MSC Armonia

MSC Cruises

Miami

-

Montego Bay

-

George Town, Cayman Islands

-

Cozumel

-

Havana

-

Miami

2 Nights Miami and Captivating Caribbean

Miami

-

Isla de Roatan, Honduras

-

Costa Maya

-

Cozumel

-

Havana

-

Miami

MSC Armonia | 9 nights

21 Sep 19

FREE centrally located handpicked hotel stay
Flights Included

£

1019

View Deal

North America

MSC Armonia

MSC Cruises

Miami

-

Isla de Roatan, Honduras

-

Costa Maya

-

Cozumel

-

Havana

-

Miami

2 Nights Miami and Captivating Caribbean

Miami

-

Isla de Roatan, Honduras

-

Costa Maya

-

Cozumel

-

Havana

-

Miami

MSC Armonia | 9 nights

05 Oct 19

FREE centrally located handpicked hotel stay
Flights Included

£

1049

View Deal

North America

MSC Armonia

MSC Cruises

Miami

-

Isla de Roatan, Honduras

-

Costa Maya

-

Cozumel

-

Havana

-

Miami

2 Nights Miami Stay and Caribbean Charms

Miami

-

Montego Bay

-

George Town, Cayman Islands

-

Cozumel

-

Havana

-

Miami

MSC Armonia | 9 nights

12 Oct 19

FREE centrally located handpicked hotel stay
Flights Included

£

1099

View Deal

Caribbean, North America

MSC Armonia

MSC Cruises

Miami

-

Montego Bay

-

George Town, Cayman Islands

-

Cozumel

-

Havana

-

Miami

2 Nights Miami and Captivating Caribbean

Miami

-

Isla de Roatan, Honduras

-

Costa Maya

-

Cozumel

-

Havana

-

Miami

MSC Armonia | 9 nights

19 Oct 19

FREE centrally located handpicked hotel stay
Flights Included

£

1069

View Deal

North America

MSC Armonia

MSC Cruises

Miami

-

Isla de Roatan, Honduras

-

Costa Maya

-

Cozumel

-

Havana

-

Miami

2 Nights Miami Stay and Caribbean Charms

Miami

-

Montego Bay

-

George Town, Cayman Islands

-

Cozumel

-

Havana

-

Miami

MSC Armonia | 9 nights

26 Oct 19

FREE centrally located handpicked hotel stay
Flights Included

£

1079

View Deal

Caribbean, North America

MSC Armonia

MSC Cruises

Miami

-

Montego Bay

-

George Town, Cayman Islands

-

Cozumel

-

Havana

-

Miami

Barcelona 1nt Stay & 7nt Western Med

Barcelona

-

Marseille

-

Genoa

-

Naples

-

Messina

-

Malta (La Valletta)

-

Barcelona

MSC Bellissima | 8 nights

09 May 19

FREE centrally located handpicked hotel stay
Flights Included
Brand New Ship!

£

1129

View Deal

Europe, Mediterranean

MSC Bellissima

MSC Cruises

Barcelona

-

Marseille

-

Genoa

-

Naples

-

Messina

-

Malta (La Valletta)

-

Barcelona

Miami, Caribbean & Bahamas

Miami

-

San Juan, Puerto Rico

-

Charlotte Amalie

-

Philipsburg, St Maarten

-

Nassau

-

Miami

MSC Seaside | 9 nights

24 Oct 19

FREE centrally located handpicked hotel stay
Flights Included

£

1099

View Deal

Caribbean, Bahamas

MSC Seaside

MSC Cruises

Miami

-

San Juan, Puerto Rico

-

Charlotte Amalie

-

Philipsburg, St Maarten

-

Nassau

-

Miami

Barcelona 1nt Stay & 7nt Western Med

Barcelona

-

Ajaccio

-

Genoa

-

La Spezia

-

Cannes

-

Palma De Mallorca

-

Barcelona

MSC Seaview | 8 nights

08 Nov 19

FREE centrally located handpicked hotel stay
Flights Included
Brand New Ship!

£

529

View Deal

Europe, Mediterranean

MSC Seaview

MSC Cruises

Barcelona

-

Ajaccio

-

Genoa

-

La Spezia

-

Cannes

-

Palma De Mallorca

-

Barcelona

Barcelona 1nt Stay & 7nt Western Med

Barcelona

-

Ajaccio

-

Genoa

-

La Spezia

-

Cannes

-

Palma De Mallorca

-

Barcelona

MSC Seaview | 8 nights

17 May 19

FREE centrally located handpicked hotel stay
Flights Included
Brand New Ship!

£

829

View Deal

Europe, Mediterranean

MSC Seaview

MSC Cruises

Barcelona

-

Ajaccio

-

Genoa

-

La Spezia

-

Cannes

-

Palma De Mallorca

-

Barcelona

Barcelona 1nt Stay & 7nt Western Med

Barcelona

-

Ajaccio

-

Genoa

-

La Spezia

-

Cannes

-

Palma De Mallorca

-

Barcelona

MSC Seaview | 8 nights

12 Jul 19

FREE centrally located handpicked hotel stay
Flights Included
Brand New Ship!

£

1129

View Deal

Europe, Mediterranean

MSC Seaview

MSC Cruises

Barcelona

-

Ajaccio

-

Genoa

-

La Spezia

-

Cannes

-

Palma De Mallorca

-

Barcelona

Barcelona 1nt Stay & 7nt Western Med

Barcelona

-

Ajaccio

-

Genoa

-

La Spezia

-

Cannes

-

Palma De Mallorca

-

Barcelona

MSC Seaview | 8 nights

26 Jul 19

FREE centrally located handpicked hotel stay
Flights Included
Brand New Ship!

£

1199

View Deal

Europe, Mediterranean

MSC Seaview

MSC Cruises

Barcelona

-

Ajaccio

-

Genoa

-

La Spezia

-

Cannes

-

Palma De Mallorca

-

Barcelona

Barcelona 1nt Stay & 7nt Western Med

Barcelona

-

Ajaccio

-

Genoa

-

La Spezia

-

Cannes

-

Palma De Mallorca

-

Barcelona

MSC Seaview | 8 nights

02 Aug 19

FREE centrally located handpicked hotel stay
Flights Included
Brand New Ship!

£

1299

View Deal

Europe, Mediterranean

MSC Seaview

MSC Cruises

Barcelona

-

Ajaccio

-

Genoa

-

La Spezia

-

Cannes

-

Palma De Mallorca

-

Barcelona

Barcelona 1nt Stay & 7nt Western Med

Barcelona

-

Ajaccio

-

Genoa

-

La Spezia

-

Cannes

-

Palma De Mallorca

-

Barcelona

MSC Seaview | 8 nights

09 Aug 19

FREE centrally located handpicked hotel stay
Flights Included
Brand New Ship!

£

1199

View Deal

Europe, Mediterranean

MSC Seaview

MSC Cruises

Barcelona

-

Ajaccio

-

Genoa

-

La Spezia

-

Cannes

-

Palma De Mallorca

-

Barcelona

Barcelona 1nt Stay & 7nt Western Med

Barcelona

-

Ajaccio

-

Genoa

-

La Spezia

-

Cannes

-

Palma De Mallorca

-

Barcelona

MSC Seaview | 8 nights

16 Aug 19

FREE centrally located handpicked hotel stay
Flights Included
Brand New Ship!

£

1199

View Deal

Europe, Mediterranean

MSC Seaview

MSC Cruises

Barcelona

-

Ajaccio

-

Genoa

-

La Spezia

-

Cannes

-

Palma De Mallorca

-

Barcelona

Barcelona 1nt Stay & 7nt Western Med

Barcelona

-

Ajaccio

-

Genoa

-

La Spezia

-

Cannes

-

Palma De Mallorca

-

Barcelona

MSC Seaview | 8 nights

23 Aug 19

FREE centrally located handpicked hotel stay
Flights Included
Brand New Ship!

£

1219

View Deal

Europe, Mediterranean

MSC Seaview

MSC Cruises

Barcelona

-

Ajaccio

-

Genoa

-

La Spezia

-

Cannes

-

Palma De Mallorca

-

Barcelona

Barcelona 1nt Stay & 7nt Western Med

Barcelona

-

Ajaccio

-

Genoa

-

La Spezia

-

Cannes

-

Palma De Mallorca

-

Barcelona

MSC Seaview | 8 nights

30 Aug 19

FREE centrally located handpicked hotel stay
Flights Included
Brand New Ship!

£

929

View Deal

Europe, Mediterranean

MSC Seaview

MSC Cruises

Barcelona

-

Ajaccio

-

Genoa

-

La Spezia

-

Cannes

-

Palma De Mallorca

-

Barcelona

Barcelona 1nt Stay & 7nt Western Med

Barcelona

-

Ajaccio

-

Genoa

-

La Spezia

-

Cannes

-

Palma De Mallorca

-

Barcelona

MSC Seaview | 8 nights

06 Sep 19

FREE centrally located handpicked hotel stay
Flights Included
Brand New Ship!

£

979

View Deal

Europe, Mediterranean

MSC Seaview

MSC Cruises

Barcelona

-

Ajaccio

-

Genoa

-

La Spezia

-

Cannes

-

Palma De Mallorca

-

Barcelona

Barcelona 1nt Stay & 7nt Western Med

Barcelona

-

Ajaccio

-

Genoa

-

La Spezia

-

Cannes

-

Palma De Mallorca

-

Barcelona

MSC Seaview | 8 nights

13 Sep 19

FREE centrally located handpicked hotel stay
Flights Included
Brand New Ship!

£

949

View Deal

Europe, Mediterranean

MSC Seaview

MSC Cruises

Barcelona

-

Ajaccio

-

Genoa

-

La Spezia

-

Cannes

-

Palma De Mallorca

-

Barcelona

Barcelona 1nt Stay & 7nt Western Med

Barcelona

-

Ajaccio

-

Genoa

-

La Spezia

-

Cannes

-

Palma De Mallorca

-

Barcelona

MSC Seaview | 8 nights

20 Sep 19

FREE centrally located handpicked hotel stay
Flights Included
Brand New Ship!

£

779

View Deal

Europe, Mediterranean

MSC Seaview

MSC Cruises

Barcelona

-

Ajaccio

-

Genoa

-

La Spezia

-

Cannes

-

Palma De Mallorca

-

Barcelona

Barcelona 1nt Stay & 7nt Western Med

Barcelona

-

Ajaccio

-

Genoa

-

La Spezia

-

Cannes

-

Palma De Mallorca

-

Barcelona

MSC Seaview | 8 nights

27 Sep 19

FREE centrally located handpicked hotel stay
Flights Included
Brand New Ship!

£

779

View Deal

Europe, Mediterranean

MSC Seaview

MSC Cruises

Barcelona

-

Ajaccio

-

Genoa

-

La Spezia

-

Cannes

-

Palma De Mallorca

-

Barcelona

Barcelona 1nt Stay & 7nt Western Med

Barcelona

-

Ajaccio

-

Genoa

-

La Spezia

-

Cannes

-

Palma De Mallorca

-

Barcelona

MSC Seaview | 8 nights

04 Oct 19

FREE centrally located handpicked hotel stay
Flights Included
Brand New Ship!

£

769

View Deal

Europe, Mediterranean

MSC Seaview

MSC Cruises

Barcelona

-

Ajaccio

-

Genoa

-

La Spezia

-

Cannes

-

Palma De Mallorca

-

Barcelona

Barcelona 1nt Stay & 7nt Western Med

Barcelona

-

Ajaccio

-

Genoa

-

La Spezia

-

Cannes

-

Palma De Mallorca

-

Barcelona

MSC Seaview | 8 nights

11 Oct 19

FREE centrally located handpicked hotel stay
Flights Included
Brand New Ship!

£

729

View Deal

Europe, Mediterranean

MSC Seaview

MSC Cruises

Barcelona

-

Ajaccio

-

Genoa

-

La Spezia

-

Cannes

-

Palma De Mallorca

-

Barcelona

Barcelona 1nt Stay & 7nt Western Med

Barcelona

-

Ajaccio

-

Genoa

-

La Spezia

-

Cannes

-

Palma De Mallorca

-

Barcelona

MSC Seaview | 8 nights

18 Oct 19

FREE centrally located handpicked hotel stay
Flights Included
Brand New Ship!

£

819

View Deal

Europe, Mediterranean

MSC Seaview

MSC Cruises

Barcelona

-

Ajaccio

-

Genoa

-

La Spezia

-

Cannes

-

Palma De Mallorca

-

Barcelona

Barcelona 1nt Stay & 7nt Western Med

Barcelona

-

Ajaccio

-

Genoa

-

La Spezia

-

Cannes

-

Palma De Mallorca

-

Barcelona

MSC Seaview | 8 nights

25 Oct 19

FREE centrally located handpicked hotel stay
Flights Included
Brand New Ship!

£

649

View Deal

Europe, Mediterranean

MSC Seaview

MSC Cruises

Barcelona

-

Ajaccio

-

Genoa

-

La Spezia

-

Cannes

-

Palma De Mallorca

-

Barcelona

Barcelona 1nt Stay & 7nt Western Med

Barcelona

-

Ajaccio

-

Genoa

-

La Spezia

-

Cannes

-

Palma De Mallorca

-

Barcelona

MSC Seaview | 8 nights

01 Nov 19

FREE centrally located handpicked hotel stay
Flights Included
Brand New Ship!

£

529

View Deal

Europe, Mediterranean

MSC Seaview

MSC Cruises

Barcelona

-

Ajaccio

-

Genoa

-

La Spezia

-

Cannes

-

Palma De Mallorca

-

Barcelona

Havana 2nt Stay & 7nt Cuba & Caribbean

Havana

-

Belize

-

Isla de Roatan, Honduras

-

Costa Maya

-

Cozumel

-

Havana

MSC Opera | 9 nights

24 Nov 19

FREE centrally located handpicked hotel stay
Flights Included

£

1429

View Deal

Caribbean, Mexico

MSC Opera

MSC Cruises

Havana

-

Belize

-

Isla de Roatan, Honduras

-

Costa Maya

-

Cozumel

-

Havana

Havana 2nt Stay & 7nt Cuba & Caribbean

Havana

-

Belize

-

Isla de Roatan, Honduras

-

Costa Maya

-

Cozumel

-

Havana

MSC Opera | 9 nights

08 Dec 19

FREE centrally located handpicked hotel stay
Flights Included

£

1349

View Deal

Caribbean, Mexico

MSC Opera

MSC Cruises

Havana

-

Belize

-

Isla de Roatan, Honduras

-

Costa Maya

-

Cozumel

-

Havana

Havana 2nt Stay & 7nt Cuba & Caribbean

Havana

-

Belize

-

Isla de Roatan, Honduras

-

Costa Maya

-

Cozumel

-

Havana

MSC Opera | 9 nights

22 Dec 19

FREE centrally located handpicked hotel stay
Flights Included

£

1779

View Deal

Caribbean, Mexico

MSC Opera

MSC Cruises

Havana

-

Belize

-

Isla de Roatan, Honduras

-

Costa Maya

-

Cozumel

-

Havana

Havana 2nt Stay & 7nt Cuba & Caribbean

Havana

-

Belize

-

Isla de Roatan, Honduras

-

Costa Maya

-

Cozumel

-

Havana

MSC Opera | 9 nights

05 Jan 20

FREE centrally located handpicked hotel stay
Flights Included

£

1779

View Deal

Caribbean, Mexico

MSC Opera

MSC Cruises

Havana

-

Belize

-

Isla de Roatan, Honduras

-

Costa Maya

-

Cozumel

-

Havana

Havana 2nt Stay & 7nt Cuba & Caribbean

Havana

-

Belize

-

Isla de Roatan, Honduras

-

Costa Maya

-

Cozumel

-

Havana

MSC Opera | 9 nights

19 Jan 20

FREE centrally located handpicked hotel stay
Flights Included

£

1469

View Deal

Caribbean, Mexico

MSC Opera

MSC Cruises

Havana

-

Belize

-

Isla de Roatan, Honduras

-

Costa Maya

-

Cozumel

-

Havana

Havana 2nt Stay & 7nt Cuba & Caribbean

Havana

-

Belize

-

Isla de Roatan, Honduras

-

Costa Maya

-

Cozumel

-

Havana

MSC Opera | 9 nights

02 Feb 20

FREE centrally located handpicked hotel stay
Flights Included

£

1449

View Deal

Caribbean, Mexico

MSC Opera

MSC Cruises

Havana

-

Belize

-

Isla de Roatan, Honduras

-

Costa Maya

-

Cozumel

-

Havana

Havana 2nt Stay & 7nt Cuba & Caribbean

Havana

-

Belize

-

Isla de Roatan, Honduras

-

Costa Maya

-

Cozumel

-

Havana

MSC Opera | 9 nights

16 Feb 20

FREE centrally located handpicked hotel stay
Flights Included

£

1599

View Deal

Caribbean, Mexico

MSC Opera

MSC Cruises

Havana

-

Belize

-

Isla de Roatan, Honduras

-

Costa Maya

-

Cozumel

-

Havana

Havana 2nt Stay & 7nt Cuba & Caribbean

Havana

-

Belize

-

Isla de Roatan, Honduras

-

Costa Maya

-

Cozumel

-

Havana

MSC Opera | 9 nights

01 Mar 20

FREE centrally located handpicked hotel stay
Flights Included

£

1829

View Deal

Caribbean, Mexico

MSC Opera

MSC Cruises

Havana

-

Belize

-

Isla de Roatan, Honduras

-

Costa Maya

-

Cozumel

-

Havana

Havana 2nt Stay & 7nt Cuban Calypso

Havana

-

Montego Bay

-

George Town, Cayman Islands

-

Cozumel

-

Havana

MSC Opera | 9 nights

15 Dec 19

FREE centrally located handpicked hotel stay
Flights Included

£

1379

View Deal

Caribbean

MSC Opera

MSC Cruises

Havana

-

Montego Bay

-

George Town, Cayman Islands

-

Cozumel

-

Havana

Havana 2nt Stay & 7nt Cuban Calypso

Havana

-

Montego Bay

-

George Town, Cayman Islands

-

Cozumel

-

Havana

MSC Opera | 9 nights

29 Dec 19

FREE centrally located handpicked hotel stay
Flights Included

£

1969

View Deal

Caribbean

MSC Opera

MSC Cruises

Havana

-

Montego Bay

-

George Town, Cayman Islands

-

Cozumel

-

Havana

Havana 2nt Stay & 7nt Cuban Calypso

Havana

-

Montego Bay

-

George Town, Cayman Islands

-

Cozumel

-

Havana

MSC Opera | 9 nights

12 Jan 20

FREE centrally located handpicked hotel stay
Flights Included

£

1519

View Deal

Caribbean

MSC Opera

MSC Cruises

Havana

-

Montego Bay

-

George Town, Cayman Islands

-

Cozumel

-

Havana

Havana 2nt Stay & 7nt Cuban Calypso

Havana

-

Montego Bay

-

George Town, Cayman Islands

-

Cozumel

-

Havana

MSC Opera | 9 nights

26 Jan 20

FREE centrally located handpicked hotel stay
Flights Included

£

1469

View Deal

Caribbean

MSC Opera

MSC Cruises

Havana

-

Montego Bay

-

George Town, Cayman Islands

-

Cozumel

-

Havana

Havana 2nt Stay & 7nt Cuban Calypso

Havana

-

Montego Bay

-

George Town, Cayman Islands

-

Cozumel

-

Havana

MSC Opera | 9 nights

09 Feb 20

FREE centrally located handpicked hotel stay
Flights Included

£

1499

View Deal

Caribbean

MSC Opera

MSC Cruises

Havana

-

Montego Bay

-

George Town, Cayman Islands

-

Cozumel

-

Havana

Havana 2nt Stay & 7nt Cuban Calypso

Havana

-

Montego Bay

-

George Town, Cayman Islands

-

Cozumel

-

Havana

MSC Opera | 9 nights

23 Feb 20

FREE centrally located handpicked hotel stay
Flights Included

£

1599

View Deal

Caribbean

MSC Opera

MSC Cruises

Havana

-

Montego Bay

-

George Town, Cayman Islands

-

Cozumel

-

Havana

Havana 2nt Stay & 7nt Cuban Calypso

Havana

-

Montego Bay

-

George Town, Cayman Islands

-

Cozumel

-

Havana

MSC Opera | 9 nights

08 Mar 20

FREE centrally located handpicked hotel stay
Flights Included

£

1619

View Deal

Caribbean

MSC Opera

MSC Cruises

Havana

-

Montego Bay

-

George Town, Cayman Islands

-

Cozumel

-

Havana

Miami Stay, Caribbean & Bahamas

Miami

-

Ocho Rios

-

George Town, Cayman Islands

-

Cozumel

-

Nassau

-

Miami

MSC Seaside | 9 nights

19 Sep 19

FREE centrally located handpicked hotel stay
Flights Included

£

1079

View Deal

Caribbean, Bahamas

MSC Seaside

MSC Cruises

Miami

-

Ocho Rios

-

George Town, Cayman Islands

-

Cozumel

-

Nassau

-

Miami

8nt Valencian Sunsets

Valencia

-

Marseille

-

Genoa

-

Rome (Civitavecchia)

-

Palermo

-

Cagliari

-

Palma De Mallorca

-

Valencia

MSC Divina | 8 nights

01 May 19

FREE centrally located handpicked hotel stay
Flights Included

£

1069

View Deal

Europe, Mediterranean

MSC Divina

MSC Cruises

Valencia

-

Marseille

-

Genoa

-

Rome (Civitavecchia)

-

Palermo

-

Cagliari

-

Palma De Mallorca

-

Valencia

Copenhagen 1nt Stay & 7nt Northern Europe

Copenhagen, Denmark

-

Olden

-

Flam

-

Stavanger, Norway

-

Kiel

-

Copenhagen, Denmark

MSC Meraviglia | 8 nights

13 Jul 19

FREE centrally located handpicked hotel stay
Flights Included

£

1299

View Deal

Europe

MSC Meraviglia

MSC Cruises

Copenhagen, Denmark

-

Olden

-

Flam

-

Stavanger, Norway

-

Kiel

-

Copenhagen, Denmark

Copenhagen 1nt Stay & 7nt Northern Europe

Copenhagen, Denmark

-

Hellesylt

-

Flam

-

Stavanger, Norway

-

Kiel

-

Copenhagen, Denmark

MSC Meraviglia | 8 nights

27 Jul 19

FREE centrally located handpicked hotel stay
Flights Included

£

1319

View Deal

Europe, Scandinavia

MSC Meraviglia

MSC Cruises

Copenhagen, Denmark

-

Hellesylt

-

Flam

-

Stavanger, Norway

-

Kiel

-

Copenhagen, Denmark

Copenhagen 1nt Stay & 7nt Northern Europe

Copenhagen, Denmark

-

Hellesylt

-

Flam

-

Stavanger, Norway

-

Kiel

-

Copenhagen, Denmark

MSC Meraviglia | 8 nights

07 Sep 19

FREE centrally located handpicked hotel stay
Flights Included

£

999

View Deal

Europe, Scandinavia

MSC Meraviglia

MSC Cruises

Copenhagen, Denmark

-

Hellesylt

-

Flam

-

Stavanger, Norway

-

Kiel

-

Copenhagen, Denmark

Copenhagen 1nt Stay & 7nt Northern Europe

Copenhagen, Denmark

-

Tallinn, Estonia

-

St Petersburg, Russia

-

Helsinki, Finland

-

Kiel

-

Copenhagen, Denmark

MSC Meraviglia | 8 nights

03 Aug 19

FREE centrally located handpicked hotel stay
Flights Included

£

1229

View Deal

Europe

MSC Meraviglia

MSC Cruises

Copenhagen, Denmark

-

Tallinn, Estonia

-

St Petersburg, Russia

-

Helsinki, Finland

-

Kiel

-

Copenhagen, Denmark

Copenhagen 1nt Stay & 7nt Northern Europe

Copenhagen, Denmark

-

Alesund

-

Hellesylt

-

Flam

-

Kiel

-

Copenhagen, Denmark

MSC Meraviglia | 8 nights

10 Aug 19

FREE centrally located handpicked hotel stay
Flights Included

£

1329

View Deal

Europe

MSC Meraviglia

MSC Cruises

Copenhagen, Denmark

-

Alesund

-

Hellesylt

-

Flam

-

Kiel

-

Copenhagen, Denmark

Copenhagen 1nt Stay & 7nt Northern Europe

Copenhagen, Denmark

-

Hellesylt

-

Flam

-

Haugesund

-

Kiel

-

Copenhagen, Denmark

MSC Meraviglia | 8 nights

24 Aug 19

FREE centrally located handpicked hotel stay
Flights Included

£

1129

View Deal

Europe

MSC Meraviglia

MSC Cruises

Copenhagen, Denmark

-

Hellesylt

-

Flam

-

Haugesund

-

Kiel

-

Copenhagen, Denmark

Copenhagen 1nt Stay & 7nt Northern Europe

Copenhagen, Denmark

-

Hellesylt

-

Molde, Norway

-

Flam

-

Kiel

-

Copenhagen, Denmark

MSC Meraviglia | 8 nights

29 Jun 19

FREE centrally located handpicked hotel stay
Flights Included

£

1199

View Deal

Europe

MSC Meraviglia

MSC Cruises

Copenhagen, Denmark

-

Hellesylt

-

Molde, Norway

-

Flam

-

Kiel

-

Copenhagen, Denmark

1nt Copenhagen Stay and Northern Europe

Copenhagen, Denmark

-

Helsinki, Finland

-

St Petersburg, Russia

-

Tallinn, Estonia

-

Kiel

-

Copenhagen, Denmark

MSC Meraviglia | 8 nights

22 Jun 19

FREE centrally located handpicked hotel stay
Flights Included

£

1079

View Deal

Scandinavia, Russia

MSC Meraviglia

MSC Cruises

Copenhagen, Denmark

-

Helsinki, Finland

-

St Petersburg, Russia

-

Tallinn, Estonia

-

Kiel

-

Copenhagen, Denmark

Copenhagen 1nt Stay & 7nt Northern Europe

Copenhagen, Denmark

-

Helsinki, Finland

-

Tallinn, Estonia

-

St Petersburg, Russia

-

Kiel

-

Copenhagen, Denmark

MSC Meraviglia | 8 nights

17 Aug 19

FREE centrally located handpicked hotel stay
Flights Included

£

1329

View Deal

Scandinavia, Russia

MSC Meraviglia

MSC Cruises

Copenhagen, Denmark

-

Helsinki, Finland

-

Tallinn, Estonia

-

St Petersburg, Russia

-

Kiel

-

Copenhagen, Denmark

Miami Stay, Caribbean & Bahamas

Miami

-

Ocho Rios

-

George Town, Cayman Islands

-

Cozumel

-

Nassau

-

Miami

MSC Seaside | 9 nights

31 Oct 19

FREE centrally located handpicked hotel stay
Flights Included

£

1129

View Deal

Caribbean, Bahamas

MSC Seaside

MSC Cruises

Miami

-

Ocho Rios

-

George Town, Cayman Islands

-

Cozumel

-

Nassau

-

Miami

Caribbean Sunsets & Best of Bahamas

Miami

-

San Juan, Puerto Rico

-

Charlotte Amalie

-

Nassau

-

Ocean Cay MSC Marine Reserve

-

Miami

MSC Seaside | 9 nights

28 Nov 19

FREE centrally located handpicked hotel stay
Flights Included
Book an Inside cabin & get Free Wifi
Book an Outside cabin & get Free Wifi & Easy Drinks Package
Book an Balcony cabin & get Free Wifi & Premium Drinks Package

£

1019

View Deal

Caribbean, Bahamas

MSC Seaside

MSC Cruises

Miami

-

San Juan, Puerto Rico

-

Charlotte Amalie

-

Nassau

-

Ocean Cay MSC Marine Reserve

-

Miami

Venice, Adriatic & Greece

Venice

-

Bari

-

Katakolon

-

Athens (Piraeus)

-

Sarande

-

Split

-

Venice

MSC Lirica | 7 nights

17 May 19

FREE centrally located handpicked hotel stay
Flights Included

£

779

View Deal

Europe, Mediterranean

MSC Lirica

MSC Cruises

Venice

-

Bari

-

Katakolon

-

Athens (Piraeus)

-

Sarande

-

Split

-

Venice

Miami Stay & Eastern Caribbean & Las Vegas Stay

Miami

-

San Juan, Puerto Rico

-

Charlotte Amalie

-

Philipsburg, St Maarten

-

Nassau

-

Miami

MSC Seaside | 12 nights

11 Apr 19

FREE centrally located handpicked hotel stay
Flights Included
FREE Upgrade from Outside to Balcony

£

1699

View Deal

Caribbean, Bahamas

MSC Seaside

MSC Cruises

Miami

-

San Juan, Puerto Rico

-

Charlotte Amalie

-

Philipsburg, St Maarten

-

Nassau

-

Miami

Miami Stay & Eastern Caribbean & Las Vegas Stay

Miami

-

San Juan, Puerto Rico

-

Charlotte Amalie

-

Philipsburg, St Maarten

-

Nassau

-

Miami

MSC Seaside | 12 nights

04 Jul 19

FREE centrally located handpicked hotel stay
Flights Included

£

1679

View Deal

Caribbean, Bahamas

MSC Seaside

MSC Cruises

Miami

-

San Juan, Puerto Rico

-

Charlotte Amalie

-

Philipsburg, St Maarten

-

Nassau

-

Miami

Miami Stay & Eastern Caribbean & Las Vegas Stay

Miami

-

San Juan, Puerto Rico

-

Charlotte Amalie

-

Philipsburg, St Maarten

-

Nassau

-

Miami

MSC Seaside | 12 nights

18 Jul 19

FREE centrally located handpicked hotel stay
Flights Included

£

1699

View Deal

Caribbean, Bahamas

MSC Seaside

MSC Cruises

Miami

-

San Juan, Puerto Rico

-

Charlotte Amalie

-

Philipsburg, St Maarten

-

Nassau

-

Miami

Miami Stay & Eastern Caribbean & Las Vegas Stay

Miami

-

San Juan, Puerto Rico

-

Charlotte Amalie

-

Philipsburg, St Maarten

-

Nassau

-

Miami

MSC Seaside | 12 nights

01 Aug 19

FREE centrally located handpicked hotel stay
Flights Included

£

2079

View Deal

Caribbean, Bahamas

MSC Seaside

MSC Cruises

Miami

-

San Juan, Puerto Rico

-

Charlotte Amalie

-

Philipsburg, St Maarten

-

Nassau

-

Miami

Miami Stay & Eastern Caribbean & Las Vegas Stay

Miami

-

San Juan, Puerto Rico

-

Charlotte Amalie

-

Philipsburg, St Maarten

-

Nassau

-

Miami

MSC Seaside | 12 nights

15 Aug 19

FREE centrally located handpicked hotel stay
Flights Included

£

1799

View Deal

Caribbean, Bahamas

MSC Seaside

MSC Cruises

Miami

-

San Juan, Puerto Rico

-

Charlotte Amalie

-

Philipsburg, St Maarten

-

Nassau

-

Miami

8nt Divine Med

Genoa

-

Rome (Civitavecchia)

-

Palermo

-

Cagliari

-

Palma De Mallorca

-

Valencia

MSC Divina | 8 nights

03 Apr 19

FREE centrally located handpicked hotel stay
Flights Included
Free All Inclusive

£

1129

View Deal

Mediterranean

MSC Divina

MSC Cruises

Genoa

-

Rome (Civitavecchia)

-

Palermo

-

Cagliari

-

Palma De Mallorca

-

Valencia

Miami Stay, Caribbean & Bahamas

Miami

-

Ocho Rios

-

George Town, Cayman Islands

-

Cozumel

-

Nassau

-

Miami

MSC Seaside | 9 nights

04 Apr 19

FREE centrally located handpicked hotel stay
Flights Included

£

1599

View Deal

Caribbean, Bahamas

MSC Seaside

MSC Cruises

Miami

-

Ocho Rios

-

George Town, Cayman Islands

-

Cozumel

-

Nassau

-

Miami

Miami Stay, Caribbean & Bahamas

Miami

-

Ocho Rios

-

George Town, Cayman Islands

-

Cozumel

-

Nassau

-

Miami

MSC Seaside | 9 nights

03 Oct 19

FREE centrally located handpicked hotel stay
Flights Included
Free Balcony Upgrade

£

1199

View Deal

Caribbean, Bahamas

MSC Seaside

MSC Cruises

Miami

-

Ocho Rios

-

George Town, Cayman Islands

-

Cozumel

-

Nassau

-

Miami

1nt Venice Stay & 7nt Italy, Greece & Croatia

Venice

-

Brindisi

-

Katakolon

-

Mykonos

-

Athens (Piraeus)

-

Sarande

-

Dubrovnik

-

Venice

MSC Musica | 8 nights

04 Oct 19

FREE centrally located handpicked hotel stay
Flights Included

£

799

View Deal

Europe, Mediterranean

MSC Musica

MSC Cruises

Venice

-

Brindisi

-

Katakolon

-

Mykonos

-

Athens (Piraeus)

-

Sarande

-

Dubrovnik

-

Venice

8nt Valencian Sunsets

Valencia

-

Marseille

-

Genoa

-

Rome (Civitavecchia)

-

Palermo

-

Cagliari

-

Palma De Mallorca

-

Valencia

MSC Divina | 8 nights

09 Oct 19

FREE centrally located handpicked hotel stay
Flights Included

£

849

View Deal

Europe, Mediterranean

MSC Divina

MSC Cruises

Valencia

-

Marseille

-

Genoa

-

Rome (Civitavecchia)

-

Palermo

-

Cagliari

-

Palma De Mallorca

-

Valencia

Miami 2nt Stay & 14nt Caribbean Adventure

Miami

-

Ocho Rios

-

George Town, Cayman Islands

-

Cozumel

-

Ocean Cay MSC Marine Reserve

-

Miami

-

San Juan, Puerto Rico

-

Charlotte Amalie

-

Nassau

-

Ocean Cay MSC Marine Reserve

-

Miami

MSC Seaside | 16 nights

07 Nov 19

FREE centrally located handpicked hotel stay
Flights Included

£

2199

View Deal

North America

MSC Seaside

MSC Cruises

Miami

-

Ocho Rios

-

George Town, Cayman Islands

-

Cozumel

-

Ocean Cay MSC Marine Reserve

-

Miami

-

San Juan, Puerto Rico

-

Charlotte Amalie

-

Nassau

-

Ocean Cay MSC Marine Reserve

-

Miami

Miami 2nt Stay & 14nt Caribbean Delights

Miami

-

San Juan, Puerto Rico

-

Charlotte Amalie

-

Nassau

-

Ocean Cay MSC Marine Reserve

-

Miami

-

Ocho Rios

-

George Town, Cayman Islands

-

Cozumel

-

Ocean Cay MSC Marine Reserve

-

Miami

MSC Seaside | 16 nights

14 Nov 19

FREE centrally located handpicked hotel stay
Flights Included

£

1719

View Deal

North America

MSC Seaside

MSC Cruises

Miami

-

San Juan, Puerto Rico

-

Charlotte Amalie

-

Nassau

-

Ocean Cay MSC Marine Reserve

-

Miami

-

Ocho Rios

-

George Town, Cayman Islands

-

Cozumel

-

Ocean Cay MSC Marine Reserve

-

Miami

Miami 2nt Stay & 14nt Caribbean Treasures

Miami

-

San Juan, Puerto Rico

-

Charlotte Amalie

-

Nassau

-

Ocean Cay MSC Marine Reserve

-

Miami

-

Ocho Rios

-

George Town, Cayman Islands

-

Cozumel

-

Ocean Cay MSC Marine Reserve

-

Miami

MSC Seaside | 16 nights

28 Nov 19

FREE centrally located handpicked hotel stay
Flights Included

£

1649

View Deal

North America

MSC Seaside

MSC Cruises

Miami

-

San Juan, Puerto Rico

-

Charlotte Amalie

-

Nassau

-

Ocean Cay MSC Marine Reserve

-

Miami

-

Ocho Rios

-

George Town, Cayman Islands

-

Cozumel

-

Ocean Cay MSC Marine Reserve

-

Miami

Miami 2nt Stay & 14nt Caribbean Sunsets

Miami

-

San Juan, Puerto Rico

-

Charlotte Amalie

-

Nassau

-

Ocean Cay MSC Marine Reserve

-

Miami

-

Ocho Rios

-

George Town, Cayman Islands

-

Cozumel

-

Ocean Cay MSC Marine Reserve

-

Miami

MSC Seaside | 16 nights

06 Feb 20

FREE centrally located handpicked hotel stay
Flights Included

£

1799

View Deal

Caribbean, North America

MSC Seaside

MSC Cruises

Miami

-

San Juan, Puerto Rico

-

Charlotte Amalie

-

Nassau

-

Ocean Cay MSC Marine Reserve

-

Miami

-

Ocho Rios

-

George Town, Cayman Islands

-

Cozumel

-

Ocean Cay MSC Marine Reserve

-

Miami

Venice, Greek Gems & Split

Venice

-

Bari

-

Santorini Island

-

Chania, Crete

-

Cephalonia

-

Split

-

Venice

MSC Lirica | 8 nights

06 Jun 19

FREE centrally located handpicked hotel stay
Flights Included
Free Upgrade to Oceanview Cabin

£

849

View Deal

Europe, Mediterranean

MSC Lirica

MSC Cruises

Venice

-

Bari

-

Santorini Island

-

Chania, Crete

-

Cephalonia

-

Split

-

Venice

Venice, Greek Gems & Split

Venice

-

Bari

-

Santorini Island

-

Chania, Crete

-

Cephalonia

-

Split

-

Venice

MSC Lirica | 8 nights

13 Jun 19

FREE centrally located handpicked hotel stay
Flights Included
Free Upgrade to Oceanview Cabin

£

849

View Deal

Europe, Mediterranean

MSC Lirica

MSC Cruises

Venice

-

Bari

-

Santorini Island

-

Chania, Crete

-

Cephalonia

-

Split

-

Venice

Miami Stay, Caribbean & Bahamas

Miami

-

Ocho Rios

-

George Town, Cayman Islands

-

Cozumel

-

Nassau

-

Miami

MSC Seaside | 9 nights

05 Sep 19

FREE centrally located handpicked hotel stay
Flights Included
Free Balcony Upgrade

£

1299

View Deal

Caribbean, Bahamas

MSC Seaside

MSC Cruises

Miami

-

Ocho Rios

-

George Town, Cayman Islands

-

Cozumel

-

Nassau

-

Miami

2nts Miami and Captivating Caribbean

Miami

-

Montego Bay

-

George Town, Cayman Islands

-

Cozumel

-

Havana

-

Miami

MSC Armonia | 9 nights

28 Sep 19

FREE centrally located handpicked hotel stay
Flights Included
FREE Shore Excursions

£

999

View Deal

Caribbean, North America

MSC Armonia

MSC Cruises

Miami

-

Montego Bay

-

George Town, Cayman Islands

-

Cozumel

-

Havana

-

Miami

2nt Genoa Stay & 7nt Mediterranean Cruise

Genoa

-

Marseille

-

Palma De Mallorca

-

Ibiza

-

Naples

-

Livorno

-

Genoa

MSC Fantasia | 9 nights

25 Apr 19

FREE centrally located handpicked hotel stay
Flights Included

£

919

View Deal

Europe, Mediterranean

MSC Fantasia

MSC Cruises

Genoa

-

Marseille

-

Palma De Mallorca

-

Ibiza

-

Naples

-

Livorno

-

Genoa

2nt Genoa Stay & 7nt Mediterranean Cruise

Genoa

-

Marseille

-

Palma De Mallorca

-

Ibiza

-

Naples

-

Livorno

-

Genoa

MSC Fantasia | 9 nights

02 May 19

FREE centrally located handpicked hotel stay
Flights Included
Free Upgrade to Balcony Stateroom

£

849

View Deal

Europe, Mediterranean

MSC Fantasia

MSC Cruises

Genoa

-

Marseille

-

Palma De Mallorca

-

Ibiza

-

Naples

-

Livorno

-

Genoa

2nt Genoa Stay & 7nt Mediterranean Cruise

Genoa

-

Marseille

-

Palma De Mallorca

-

Ibiza

-

Naples

-

Livorno

-

Genoa

MSC Fantasia | 9 nights

09 May 19

FREE centrally located handpicked hotel stay
Flights Included

£

819

View Deal

Europe, Mediterranean

MSC Fantasia

MSC Cruises

Genoa

-

Marseille

-

Palma De Mallorca

-

Ibiza

-

Naples

-

Livorno

-

Genoa

2nt Genoa Stay & 7nt Mediterranean Cruise

Genoa

-

Marseille

-

Palma De Mallorca

-

Ibiza

-

Naples

-

Livorno

-

Genoa

MSC Fantasia | 9 nights

16 May 19

FREE centrally located handpicked hotel stay
Flights Included

£

819

View Deal

Europe, Mediterranean

MSC Fantasia

MSC Cruises

Genoa

-

Marseille

-

Palma De Mallorca

-

Ibiza

-

Naples

-

Livorno

-

Genoa

2nt Genoa Stay & 7nt Mediterranean Cruise

Genoa

-

Marseille

-

Palma De Mallorca

-

Ibiza

-

Naples

-

Livorno

-

Genoa

MSC Fantasia | 9 nights

23 May 19

FREE centrally located handpicked hotel stay
Flights Included

£

979

View Deal

Europe, Mediterranean

MSC Fantasia

MSC Cruises

Genoa

-

Marseille

-

Palma De Mallorca

-

Ibiza

-

Naples

-

Livorno

-

Genoa

2nt Genoa Stay & 7nt Mediterranean Cruise

Genoa

-

Marseille

-

Palma De Mallorca

-

Ibiza

-

Naples

-

Livorno

-

Genoa

MSC Fantasia | 9 nights

30 May 19

FREE centrally located handpicked hotel stay
Flights Included

£

869

View Deal

Europe, Mediterranean

MSC Fantasia

MSC Cruises

Genoa

-

Marseille

-

Palma De Mallorca

-

Ibiza

-

Naples

-

Livorno

-

Genoa

2nt Genoa Stay & 7nt Mediterranean Cruise

Genoa

-

Marseille

-

Palma De Mallorca

-

Ibiza

-

Naples

-

Livorno

-

Genoa

MSC Fantasia | 9 nights

06 Jun 19

FREE centrally located handpicked hotel stay
Flights Included

£

849

View Deal

Europe, Mediterranean

MSC Fantasia

MSC Cruises

Genoa

-

Marseille

-

Palma De Mallorca

-

Ibiza

-

Naples

-

Livorno

-

Genoa

2nt Genoa Stay & 7nt Mediterranean Cruise

Genoa

-

Marseille

-

Palma De Mallorca

-

Ibiza

-

Naples

-

Livorno

-

Genoa

MSC Fantasia | 9 nights

13 Jun 19

FREE centrally located handpicked hotel stay
Flights Included

£

869

View Deal

Europe, Mediterranean

MSC Fantasia

MSC Cruises

Genoa

-

Marseille

-

Palma De Mallorca

-

Ibiza

-

Naples

-

Livorno

-

Genoa

2nt Genoa Stay & 7nt Mediterranean Cruise

Genoa

-

Marseille

-

Palma De Mallorca

-

Ibiza

-

Naples

-

Livorno

-

Genoa

MSC Fantasia | 9 nights

20 Jun 19

FREE centrally located handpicked hotel stay
Flights Included

£

879

View Deal

Europe, Mediterranean

MSC Fantasia

MSC Cruises

Genoa

-

Marseille

-

Palma De Mallorca

-

Ibiza

-

Naples

-

Livorno

-

Genoa

2nt Genoa Stay & 7nt Mediterranean Cruise

Genoa

-

Marseille

-

Palma De Mallorca

-

Ibiza

-

Naples

-

Livorno

-

Genoa

MSC Fantasia | 9 nights

27 Jun 19

FREE centrally located handpicked hotel stay
Flights Included

£

899

View Deal

Europe, Mediterranean

MSC Fantasia

MSC Cruises

Genoa

-

Marseille

-

Palma De Mallorca

-

Ibiza

-

Naples

-

Livorno

-

Genoa

2nt Genoa Stay & 7nt Mediterranean Cruise

Genoa

-

Marseille

-

Palma De Mallorca

-

Ibiza

-

Naples

-

Livorno

-

Genoa

MSC Fantasia | 9 nights

04 Jul 19

FREE centrally located handpicked hotel stay
Flights Included

£

999

View Deal

Europe, Mediterranean

MSC Fantasia

MSC Cruises

Genoa

-

Marseille

-

Palma De Mallorca

-

Ibiza

-

Naples

-

Livorno

-

Genoa

2nt Genoa Stay & 7nt Mediterranean Cruise

Genoa

-

Marseille

-

Palma De Mallorca

-

Ibiza

-

Naples

-

Livorno

-

Genoa

MSC Fantasia | 9 nights

11 Jul 19

FREE centrally located handpicked hotel stay
Flights Included

£

899

View Deal

Europe, Mediterranean

MSC Fantasia

MSC Cruises

Genoa

-

Marseille

-

Palma De Mallorca

-

Ibiza

-

Naples

-

Livorno

-

Genoa

2nt Genoa Stay & 7nt Mediterranean Cruise

Genoa

-

Marseille

-

Palma De Mallorca

-

Ibiza

-

Naples

-

Livorno

-

Genoa

MSC Fantasia | 9 nights

18 Jul 19

FREE centrally located handpicked hotel stay
Flights Included

£

969

View Deal

Europe, Mediterranean

MSC Fantasia

MSC Cruises

Genoa

-

Marseille

-

Palma De Mallorca

-

Ibiza

-

Naples

-

Livorno

-

Genoa

2nt Genoa Stay & 7nt Mediterranean Cruise

Genoa

-

Marseille

-

Palma De Mallorca

-

Ibiza

-

Naples

-

Livorno

-

Genoa

MSC Fantasia | 9 nights

25 Jul 19

FREE centrally located handpicked hotel stay
Flights Included

£

1069

View Deal

Europe, Mediterranean

MSC Fantasia

MSC Cruises

Genoa

-

Marseille

-

Palma De Mallorca

-

Ibiza

-

Naples

-

Livorno

-

Genoa

2nt Genoa Stay & 7nt Mediterranean Cruise

Genoa

-

Marseille

-

Palma De Mallorca

-

Ibiza

-

Naples

-

Livorno

-

Genoa

MSC Fantasia | 9 nights

01 Aug 19

FREE centrally located handpicked hotel stay
Flights Included

£

1149

View Deal

Europe, Mediterranean

MSC Fantasia

MSC Cruises

Genoa

-

Marseille

-

Palma De Mallorca

-

Ibiza

-

Naples

-

Livorno

-

Genoa

2nt Genoa Stay & 7nt Mediterranean Cruise

Genoa

-

Marseille

-

Palma De Mallorca

-

Ibiza

-

Naples

-

Livorno

-

Genoa

MSC Fantasia | 9 nights

08 Aug 19

FREE centrally located handpicked hotel stay
Flights Included

£

1199

View Deal

Europe, Mediterranean

MSC Fantasia

MSC Cruises

Genoa

-

Marseille

-

Palma De Mallorca

-

Ibiza

-

Naples

-

Livorno

-

Genoa

2nt Genoa Stay & 7nt Mediterranean Cruise

Genoa

-

Marseille

-

Palma De Mallorca

-

Ibiza

-

Naples

-

Livorno

-

Genoa

MSC Fantasia | 9 nights

15 Aug 19

FREE centrally located handpicked hotel stay
Flights Included

£

1129

View Deal

Europe, Mediterranean

MSC Fantasia

MSC Cruises

Genoa

-

Marseille

-

Palma De Mallorca

-

Ibiza

-

Naples

-

Livorno

-

Genoa

2nt Genoa Stay & 7nt Mediterranean Cruise

Genoa

-

Marseille

-

Palma De Mallorca

-

Ibiza

-

Naples

-

Livorno

-

Genoa

MSC Fantasia | 9 nights

22 Aug 19

FREE centrally located handpicked hotel stay
Flights Included

£

1149

View Deal

Europe, Mediterranean

MSC Fantasia

MSC Cruises

Genoa

-

Marseille

-

Palma De Mallorca

-

Ibiza

-

Naples

-

Livorno

-

Genoa

2nt Genoa Stay & 7nt Mediterranean Cruise

Genoa

-

Marseille

-

Palma De Mallorca

-

Ibiza

-

Naples

-

Livorno

-

Genoa

MSC Fantasia | 9 nights

29 Aug 19

FREE centrally located handpicked hotel stay
Flights Included

£

929

View Deal

Europe, Mediterranean

MSC Fantasia

MSC Cruises

Genoa

-

Marseille

-

Palma De Mallorca

-

Ibiza

-

Naples

-

Livorno

-

Genoa

All Inclusive Caribbean Christmas

Miami

-

San Juan, Puerto Rico

-

Roadtown

-

Philipsburg, St Maarten

-

Nassau

-

Miami

MSC Divina | 9 nights

18 Dec 19

FREE centrally located handpicked hotel stay
Flights Included

£

1449

View Deal

Caribbean, Bahamas

MSC Divina

MSC Cruises

Miami

-

San Juan, Puerto Rico

-

Roadtown

-

Philipsburg, St Maarten

-

Nassau

-

Miami

All Inclusive Caribbean Calypso

Miami

-

San Juan, Puerto Rico

-

Philipsburg, St Maarten

-

St John's, Antigua

-

Miami

MSC Divina | 9 nights

19 Feb 20

FREE centrally located handpicked hotel stay
Flights Included

£

1129

View Deal

Caribbean

MSC Divina

MSC Cruises

Miami

-

San Juan, Puerto Rico

-

Philipsburg, St Maarten

-

St John's, Antigua

-

Miami

Lake Garda, Greece & Split

Venice

-

Bari

-

Katakolon

-

Athens (Piraeus)

-

Sarande

-

Split

-

Venice

MSC Lirica | 9 nights

15 May 19

FREE centrally located handpicked hotel stay
Flights Included

£

849

View Deal

Europe, Mediterranean

MSC Lirica

MSC Cruises

Venice

-

Bari

-

Katakolon

-

Athens (Piraeus)

-

Sarande

-

Split

-

Venice

Miami, Caribbean & Bahamas

Miami

-

San Juan, Puerto Rico

-

Charlotte Amalie

-

Philipsburg, St Maarten

-

Nassau

-

Miami

MSC Seaside | 9 nights

11 Apr 19

FREE centrally located handpicked hotel stay
Flights Included

£

1679

View Deal

Caribbean, Bahamas

MSC Seaside

MSC Cruises

Miami

-

San Juan, Puerto Rico

-

Charlotte Amalie

-

Philipsburg, St Maarten

-

Nassau

-

Miami

Miami Stay, Caribbean & Bahamas

Miami

-

Ocho Rios

-

George Town, Cayman Islands

-

Cozumel

-

Nassau

-

Miami

MSC Seaside | 9 nights

22 Aug 19

FREE centrally located handpicked hotel stay
Flights Included
Free Balcony Upgrade

£

1549

View Deal

Caribbean, Bahamas

MSC Seaside

MSC Cruises

Miami

-

Ocho Rios

-

George Town, Cayman Islands

-

Cozumel

-

Nassau

-

Miami

Miami, Caribbean & Bahamas

Miami

-

San Juan, Puerto Rico

-

Charlotte Amalie

-

Philipsburg, St Maarten

-

Nassau

-

Miami

MSC Seaside | 9 nights

12 Sep 19

FREE centrally located handpicked hotel stay
Flights Included
Free Balcony Upgrade

£

1099

View Deal

Caribbean, Bahamas

MSC Seaside

MSC Cruises

Miami

-

San Juan, Puerto Rico

-

Charlotte Amalie

-

Philipsburg, St Maarten

-

Nassau

-

Miami

Miami, Caribbean & Bahamas

Miami

-

San Juan, Puerto Rico

-

Charlotte Amalie

-

Philipsburg, St Maarten

-

Nassau

-

Miami

MSC Seaside | 9 nights

10 Oct 19

FREE centrally located handpicked hotel stay
Flights Included
Free Balcony Upgrade

£

1199

View Deal

Caribbean, Bahamas

MSC Seaside

MSC Cruises

Miami

-

San Juan, Puerto Rico

-

Charlotte Amalie

-

Philipsburg, St Maarten

-

Nassau

-

Miami

Miami 2nt Stay & 14nt Caribbean Charm

Miami

-

San Juan, Puerto Rico

-

Charlotte Amalie

-

Freeport

-

Ocean Cay MSC Marine Reserve

-

Miami

-

Ocho Rios

-

George Town, Cayman Islands

-

Cozumel

-

Ocean Cay MSC Marine Reserve

-

Miami

MSC Seaside | 16 nights

02 Apr 20

FREE centrally located handpicked hotel stay
Flights Included

£

1779

View Deal

Caribbean, Mexico

MSC Seaside

MSC Cruises

Miami

-

San Juan, Puerto Rico

-

Charlotte Amalie

-

Freeport

-

Ocean Cay MSC Marine Reserve

-

Miami

-

Ocho Rios

-

George Town, Cayman Islands

-

Cozumel

-

Ocean Cay MSC Marine Reserve

-

Miami

Miami, Caribbean & Bahamas

Miami

-

San Juan, Puerto Rico

-

Charlotte Amalie

-

Philipsburg, St Maarten

-

Nassau

-

Miami

MSC Seaside | 9 nights

29 Aug 19

FREE centrally located handpicked hotel stay
Flights Included

£

1449

View Deal

Caribbean, Bahamas

MSC Seaside

MSC Cruises

Miami

-

San Juan, Puerto Rico

-

Charlotte Amalie

-

Philipsburg, St Maarten

-

Nassau

-

Miami

7nt European Cities

Southampton

-

Zeebrugge

-

Rotterdam

-

Hamburg

-

Le Havre

-

Southampton

MSC Preziosa | 7 nights

11 Sep 19

No Fly Cruise
Child price from only £119pp

£

549

View Deal

Europe

MSC Preziosa

MSC Cruises

Southampton

-

Zeebrugge

-

Rotterdam

-

Hamburg

-

Le Havre

-

Southampton

7nt European Cities

Southampton

-

Zeebrugge

-

Rotterdam

-

Hamburg

-

Le Havre

-

Southampton

MSC Preziosa | 7 nights

04 Sep 19

£

549

View Deal

Europe

MSC Preziosa

MSC Cruises

Southampton

-

Zeebrugge

-

Rotterdam

-

Hamburg

-

Le Havre

-

Southampton

Pearls of Adriatic & Dubrovnik

Venice

-

Split

-

Santorini Island

-

Sarande

-

Dubrovnik

-

Italy (Ancona)

-

Venice

MSC Sinfonia | 8 nights

08 Nov 19

FREE centrally located handpicked hotel stay
Flights Included

£

499

View Deal

Europe, Mediterranean

MSC Sinfonia

MSC Cruises

Venice

-

Split

-

Santorini Island

-

Sarande

-

Dubrovnik

-

Italy (Ancona)

-

Venice

5nt Hamburg to Southampton

Hamburg

-

Le Havre

-

Southampton

MSC Preziosa | 5 nights

25 Apr 19

FREE centrally located handpicked hotel stay
Flights Included

£

349

View Deal

Europe, United Kingdom

MSC Preziosa

MSC Cruises

Hamburg

-

Le Havre

-

Southampton

Miami, Caribbean & Bahamas

Miami

-

San Juan, Puerto Rico

-

Charlotte Amalie

-

Philipsburg, St Maarten

-

Nassau

-

Miami

MSC Seaside | 9 nights

26 Sep 19

FREE centrally located handpicked hotel stay
Flights Included
Free Balcony Upgrade

£

1099

View Deal

Caribbean, Bahamas

MSC Seaside

MSC Cruises

Miami

-

San Juan, Puerto Rico

-

Charlotte Amalie

-

Philipsburg, St Maarten

-

Nassau

-

Miami

2 Nights Miami Stay & Caribbean Charms

Miami

-

Montego Bay

-

George Town, Cayman Islands

-

Cozumel

-

Havana

-

Miami

MSC Armonia | 9 nights

11 May 19

FREE centrally located handpicked hotel stay
Flights Included
FREE Shore Excursions

£

1179

View Deal

Caribbean, North America

MSC Armonia

MSC Cruises

Miami

-

Montego Bay

-

George Town, Cayman Islands

-

Cozumel

-

Havana

-

Miami

2nt Miami Stay & 7nt Caribbean Cruise

Miami

-

San Juan, Puerto Rico

-

Roadtown

-

Philipsburg, St Maarten

-

Nassau

-

Miami

MSC Divina | 9 nights

29 Jan 20

FREE centrally located handpicked hotel stay
Flights Included

£

999

View Deal

Caribbean, Central America

MSC Divina

MSC Cruises

Miami

-

San Juan, Puerto Rico

-

Roadtown

-

Philipsburg, St Maarten

-

Nassau

-

Miami

Christmas in Caribbean & Bahamas

Miami

-

Ocean Cay MSC Marine Reserve

-

Nassau

-

Miami

-

San Juan, Puerto Rico

-

Roadtown

-

Philipsburg, St Maarten

-

Nassau

-

Miami

MSC Divina | 12 nights

15 Dec 19

FREE centrally located handpicked hotel stay
Flights Included

£

1599

View Deal

Caribbean, Bahamas

MSC Divina

MSC Cruises

Miami

-

Ocean Cay MSC Marine Reserve

-

Nassau

-

Miami

-

San Juan, Puerto Rico

-

Roadtown

-

Philipsburg, St Maarten

-

Nassau

-

Miami

14nts Ultimate Operatic Italian, Greek Expedition

Venice

-

Split

-

Santorini Island

-

Mykonos

-

Dubrovnik

-

Italy (Ancona)

-

Venice

MSC Sinfonia | 14 nights

25 Jul 19

FREE centrally located handpicked hotel stay
Flights Included
Includes Placido Domingo Concert Tickets

£

1269

View Deal

Europe, Mediterranean

MSC Sinfonia

MSC Cruises

Venice

-

Split

-

Santorini Island

-

Mykonos

-

Dubrovnik

-

Italy (Ancona)

-

Venice

2nts Miami Stay & 7nts Caribbean Cruise

Miami

-

Ocho Rios

-

George Town, Cayman Islands

-

Cozumel

-

Ocean Cay MSC Marine Reserve

-

Miami

MSC Seaside | 9 nights

21 Nov 19

FREE centrally located handpicked hotel stay
Flights Included
Book an Inside cabin & get Free Wifi
Book an Outside cabin & get Free Wifi & Easy Drinks Package
Book an Balcony cabin & get Free Wifi & Premium Drinks Package

£

1199

View Deal

Caribbean, North America

MSC Seaside

MSC Cruises

Miami

-

Ocho Rios

-

George Town, Cayman Islands

-

Cozumel

-

Ocean Cay MSC Marine Reserve

-

Miami

Caribbean Calypso & Ocean Cay Marine Reserve

Miami

-

Ocho Rios

-

George Town, Cayman Islands

-

Cozumel

-

Ocean Cay MSC Marine Reserve

-

Miami

MSC Seaside | 9 nights

19 Dec 19

FREE centrally located handpicked hotel stay
Flights Included
Book an Inside cabin & get Free Wifi
Book an Outside cabin & get Free Wifi & Easy Drinks Package
Book an Balcony cabin & get Free Wifi & Premium Drinks Package

£

1449

View Deal

Caribbean, North America, Mexico, Bahamas

MSC Seaside

MSC Cruises

Miami

-

Ocho Rios

-

George Town, Cayman Islands

-

Cozumel

-

Ocean Cay MSC Marine Reserve

-

Miami

Caribbean Sunsets & Best of Bahamas

Miami

-

San Juan, Puerto Rico

-

Charlotte Amalie

-

Nassau

-

Ocean Cay MSC Marine Reserve

-

Miami

MSC Seaside | 9 nights

12 Dec 19

FREE centrally located handpicked hotel stay
Flights Included
Book an Inside cabin & get Free Wifi
Book an Outside cabin & get Free Wifi & Easy Drinks Package
Book an Balcony cabin & get Free Wifi & Premium Drinks Package

£

999

View Deal

Caribbean, Bahamas

MSC Seaside

MSC Cruises

Miami

-

San Juan, Puerto Rico

-

Charlotte Amalie

-

Nassau

-

Ocean Cay MSC Marine Reserve

-

Miami

Caribbean Calypso & Ocean Cay Marine Reserve

Miami

-

Ocho Rios

-

George Town, Cayman Islands

-

Cozumel

-

Ocean Cay MSC Marine Reserve

-

Miami

MSC Seaside | 9 nights

05 Dec 19

FREE centrally located handpicked hotel stay
Flights Included
Book an Inside cabin & get Free Wifi
Book an Outside cabin & get Free Wifi & Easy Drinks Package
Book an Balcony cabin & get Free Wifi & Premium Drinks Package

£

1099

View Deal

Caribbean, North America, Mexico, Bahamas

MSC Seaside

MSC Cruises

Miami

-

Ocho Rios

-

George Town, Cayman Islands

-

Cozumel

-

Ocean Cay MSC Marine Reserve

-

Miami

Caribbean Sunsets & Best of Bahamas

Miami

-

San Juan, Puerto Rico

-

Charlotte Amalie

-

Nassau

-

Ocean Cay MSC Marine Reserve

-

Miami

MSC Seaside | 9 nights

26 Dec 19

FREE centrally located handpicked hotel stay
Flights Included
Book an Inside cabin & get Free Wifi
Book an Outside cabin & get Free Wifi & Easy Drinks Package
Book an Balcony cabin & get Free Wifi & Premium Drinks Package

£

1819

View Deal

Caribbean, Bahamas

MSC Seaside

MSC Cruises

Miami

-

San Juan, Puerto Rico

-

Charlotte Amalie

-

Nassau

-

Ocean Cay MSC Marine Reserve

-

Miami

Caribbean Calypso & Ocean Cay Marine Reserve

Miami

-

Ocho Rios

-

George Town, Cayman Islands

-

Cozumel

-

Ocean Cay MSC Marine Reserve

-

Miami

MSC Seaside | 9 nights

02 Jan 20

FREE centrally located handpicked hotel stay
Flights Included
Book an Inside cabin & get Free Wifi
Book an Outside cabin & get Free Wifi & Easy Drinks Package
Book an Balcony cabin & get Free Wifi & Premium Drinks Package

£

1069

View Deal

Caribbean, North America, Mexico, Bahamas

MSC Seaside

MSC Cruises

Miami

-

Ocho Rios

-

George Town, Cayman Islands

-

Cozumel

-

Ocean Cay MSC Marine Reserve

-

Miami

Caribbean Sunsets & Best of Bahamas

Miami

-

San Juan, Puerto Rico

-

Charlotte Amalie

-

Nassau

-

Ocean Cay MSC Marine Reserve

-

Miami

MSC Seaside | 9 nights

09 Jan 20

FREE centrally located handpicked hotel stay
Flights Included
Book an Inside cabin & get Free Wifi
Book an Outside cabin & get Free Wifi & Easy Drinks Package
Book an Balcony cabin & get Free Wifi & Premium Drinks Package

£

999

View Deal

Caribbean, Bahamas

MSC Seaside

MSC Cruises

Miami

-

San Juan, Puerto Rico

-

Charlotte Amalie

-

Nassau

-

Ocean Cay MSC Marine Reserve

-

Miami

Caribbean Calypso & Ocean Cay Marine Reserve

Miami

-

Ocho Rios

-

George Town, Cayman Islands

-

Cozumel

-

Ocean Cay MSC Marine Reserve

-

Miami

MSC Seaside | 9 nights

16 Jan 20

FREE centrally located handpicked hotel stay
Flights Included
Book an Inside cabin & get Free Wifi
Book an Outside cabin & get Free Wifi & Easy Drinks Package
Book an Balcony cabin & get Free Wifi & Premium Drinks Package

£

1019

View Deal

Caribbean, North America, Mexico, Bahamas

MSC Seaside

MSC Cruises

Miami

-

Ocho Rios

-

George Town, Cayman Islands

-

Cozumel

-

Ocean Cay MSC Marine Reserve

-

Miami

Caribbean Sunsets & Best of Bahamas

Miami

-

San Juan, Puerto Rico

-

Charlotte Amalie

-

Nassau

-

Ocean Cay MSC Marine Reserve

-

Miami

MSC Seaside | 9 nights

23 Jan 20

FREE centrally located handpicked hotel stay
Flights Included
Book an Inside cabin & get Free Wifi
Book an Outside cabin & get Free Wifi & Easy Drinks Package
Book an Balcony cabin & get Free Wifi & Premium Drinks Package

£

929

View Deal

Caribbean, Bahamas

MSC Seaside

MSC Cruises

Miami

-

San Juan, Puerto Rico

-

Charlotte Amalie

-

Nassau

-

Ocean Cay MSC Marine Reserve

-

Miami

Caribbean Calypso & Ocean Cay Marine Reserve

Miami

-

Ocho Rios

-

George Town, Cayman Islands

-

Cozumel

-

Ocean Cay MSC Marine Reserve

-

Miami

MSC Seaside | 9 nights

30 Jan 20

FREE centrally located handpicked hotel stay
Flights Included
Book an Inside cabin & get Free Wifi
Book an Outside cabin & get Free Wifi & Easy Drinks Package
Book an Balcony cabin & get Free Wifi & Premium Drinks Package

£

999

View Deal

Caribbean, North America, Mexico, Bahamas

MSC Seaside

MSC Cruises

Miami

-

Ocho Rios

-

George Town, Cayman Islands

-

Cozumel

-

Ocean Cay MSC Marine Reserve

-

Miami

Caribbean Sunsets & Best of Bahamas

Miami

-

San Juan, Puerto Rico

-

Charlotte Amalie

-

Nassau

-

Ocean Cay MSC Marine Reserve

-

Miami

MSC Seaside | 9 nights

06 Feb 20

FREE centrally located handpicked hotel stay
Flights Included
Book an Inside cabin & get Free Wifi
Book an Outside cabin & get Free Wifi & Easy Drinks Package
Book an Balcony cabin & get Free Wifi & Premium Drinks Package

£

979

View Deal

Caribbean, Bahamas

MSC Seaside

MSC Cruises

Miami

-

San Juan, Puerto Rico

-

Charlotte Amalie

-

Nassau

-

Ocean Cay MSC Marine Reserve

-

Miami

2nts Miami Stay & 7nts Classic Caribbean

Miami

-

Costa Maya

-

George Town, Cayman Islands

-

Ocho Rios

-

Ocean Cay MSC Marine Reserve

-

Miami

MSC Seaside | 9 nights

13 Feb 20

FREE centrally located handpicked hotel stay
Flights Included
Book an Inside cabin & get Free Wifi
Book an Outside cabin & get Free Wifi & Easy Drinks Package
Book an Balcony cabin & get Free Wifi & Premium Drinks Package

£

1149

View Deal

Caribbean, North America

MSC Seaside

MSC Cruises

Miami

-

Costa Maya

-

George Town, Cayman Islands

-

Ocho Rios

-

Ocean Cay MSC Marine Reserve

-

Miami

Caribbean Sunsets & Best of Bahamas

Miami

-

San Juan, Puerto Rico

-

Charlotte Amalie

-

Nassau

-

Ocean Cay MSC Marine Reserve

-

Miami

MSC Seaside | 9 nights

20 Feb 20

FREE centrally located handpicked hotel stay
Flights Included
Book an Inside cabin & get Free Wifi
Book an Outside cabin & get Free Wifi & Easy Drinks Package
Book an Balcony cabin & get Free Wifi & Premium Drinks Package

£

1129

View Deal

Caribbean, Bahamas

MSC Seaside

MSC Cruises

Miami

-

San Juan, Puerto Rico

-

Charlotte Amalie

-

Nassau

-

Ocean Cay MSC Marine Reserve

-

Miami

Caribbean Calypso & Ocean Cay Marine Reserve

Miami

-

Ocho Rios

-

George Town, Cayman Islands

-

Cozumel

-

Ocean Cay MSC Marine Reserve

-

Miami

MSC Seaside | 9 nights

27 Feb 20

FREE centrally located handpicked hotel stay
Flights Included
Book an Inside cabin & get Free Wifi
Book an Outside cabin & get Free Wifi & Easy Drinks Package
Book an Balcony cabin & get Free Wifi & Premium Drinks Package

£

1149

View Deal

Caribbean, North America, Mexico, Bahamas

MSC Seaside

MSC Cruises

Miami

-

Ocho Rios

-

George Town, Cayman Islands

-

Cozumel

-

Ocean Cay MSC Marine Reserve

-

Miami

Caribbean Sunsets & Best of Bahamas

Miami

-

San Juan, Puerto Rico

-

Charlotte Amalie

-

Nassau

-

Ocean Cay MSC Marine Reserve

-

Miami

MSC Seaside | 9 nights

05 Mar 20

FREE centrally located handpicked hotel stay
Flights Included
Book an Inside cabin & get Free Wifi
Book an Outside cabin & get Free Wifi & Easy Drinks Package
Book an Balcony cabin & get Free Wifi & Premium Drinks Package

£

1299

View Deal

Caribbean, Bahamas

MSC Seaside

MSC Cruises

Miami

-

San Juan, Puerto Rico

-

Charlotte Amalie

-

Nassau

-

Ocean Cay MSC Marine Reserve

-

Miami

Caribbean Calypso & Ocean Cay Marine Reserve

Miami

-

Ocho Rios

-

George Town, Cayman Islands

-

Cozumel

-

Ocean Cay MSC Marine Reserve

-

Miami

MSC Seaside | 9 nights

12 Mar 20

FREE centrally located handpicked hotel stay
Flights Included
Book an Inside cabin & get Free Wifi
Book an Outside cabin & get Free Wifi & Easy Drinks Package
Book an Balcony cabin & get Free Wifi & Premium Drinks Package

£

1349

View Deal

Caribbean, North America, Mexico, Bahamas

MSC Seaside

MSC Cruises

Miami

-

Ocho Rios

-

George Town, Cayman Islands

-

Cozumel

-

Ocean Cay MSC Marine Reserve

-

Miami

Caribbean Sunsets & Best of Bahamas

Miami

-

San Juan, Puerto Rico

-

Charlotte Amalie

-

Nassau

-

Ocean Cay MSC Marine Reserve

-

Miami

MSC Seaside | 9 nights

19 Mar 20

FREE centrally located handpicked hotel stay
Flights Included
Book an Inside cabin & get Free Wifi
Book an Outside cabin & get Free Wifi & Easy Drinks Package
Book an Balcony cabin & get Free Wifi & Premium Drinks Package

£

1299

View Deal

Caribbean, Bahamas

MSC Seaside

MSC Cruises

Miami

-

San Juan, Puerto Rico

-

Charlotte Amalie

-

Nassau

-

Ocean Cay MSC Marine Reserve

-

Miami

2nts Miami Stay & 7nts Classic Caribbean

Miami

-

Costa Maya

-

George Town, Cayman Islands

-

Ocho Rios

-

Ocean Cay MSC Marine Reserve

-

Miami

MSC Seaside | 9 nights

26 Mar 20

FREE centrally located handpicked hotel stay
Flights Included
Book an Inside cabin & get Free Wifi
Book an Outside cabin & get Free Wifi & Easy Drinks Package
Book an Balcony cabin & get Free Wifi & Premium Drinks Package

£

1299

View Deal

Caribbean, North America

MSC Seaside

MSC Cruises

Miami

-

Costa Maya

-

George Town, Cayman Islands

-

Ocho Rios

-

Ocean Cay MSC Marine Reserve

-

Miami

Venice, Greek Gems & Split

Venice

-

Bari

-

Santorini Island

-

Chania, Crete

-

Cephalonia

-

Split

-

Venice

MSC Lirica | 8 nights

29 Aug 19

FREE centrally located handpicked hotel stay
Flights Included

£

699

View Deal

Europe, Mediterranean

MSC Lirica

MSC Cruises

Venice

-

Bari

-

Santorini Island

-

Chania, Crete

-

Cephalonia

-

Split

-

Venice

Venice, Greek Gems & Split

Venice

-

Bari

-

Santorini Island

-

Chania, Crete

-

Cephalonia

-

Split

-

Venice

MSC Lirica | 8 nights

19 Sep 19

FREE centrally located handpicked hotel stay
Flights Included

£

599

View Deal

Europe, Mediterranean

MSC Lirica

MSC Cruises

Venice

-

Bari

-

Santorini Island

-

Chania, Crete

-

Cephalonia

-

Split

-

Venice

Venice, Greek Gems & Split

Venice

-

Bari

-

Santorini Island

-

Chania, Crete

-

Cephalonia

-

Split

-

Venice

MSC Lirica | 8 nights

26 Sep 19

FREE centrally located handpicked hotel stay
Flights Included

£

599

View Deal

Europe, Mediterranean

MSC Lirica

MSC Cruises

Venice

-

Bari

-

Santorini Island

-

Chania, Crete

-

Cephalonia

-

Split

-

Venice

Venice, Greek Gems & Split

Venice

-

Bari

-

Santorini Island

-

Chania, Crete

-

Cephalonia

-

Split

-

Venice

MSC Lirica | 8 nights

03 Oct 19

FREE centrally located handpicked hotel stay
Flights Included

£

599

View Deal

Europe, Mediterranean

MSC Lirica

MSC Cruises

Venice

-

Bari

-

Santorini Island

-

Chania, Crete

-

Cephalonia

-

Split

-

Venice

Hamburg Taster Cruise

Hamburg

-

Le Havre

-

Southampton

MSC Preziosa | 6 nights

24 Apr 19

FREE centrally located handpicked hotel stay
Flights Included

£

399

View Deal

Europe, United Kingdom

MSC Preziosa

MSC Cruises

Hamburg

-

Le Havre

-

Southampton

Venice, Greece & Placido Domingo

Venice

-

Bari

-

Santorini Island

-

Chania, Crete

-

Cephalonia

-

Dubrovnik

-

Venice

MSC Lirica | 12 nights

24 Jul 19

FREE centrally located handpicked hotel stay
Flights Included
Includes Placido Domingo Concert Tickets

£

1049

View Deal

Europe, Mediterranean

MSC Lirica

MSC Cruises

Venice

-

Bari

-

Santorini Island

-

Chania, Crete

-

Cephalonia

-

Dubrovnik

-

Venice

Med Sojourn

Genoa

-

Marseille

-

Ibiza

-

Barcelona

MSC Orchestra | 6 nights

21 Sep 19

FREE centrally located handpicked hotel stay
Flights Included

£

399

View Deal

Europe, Mediterranean

MSC Orchestra

MSC Cruises

Genoa

-

Marseille

-

Ibiza

-

Barcelona

Venice & Adriatic Taster

Venice

-

Bari

-

Koper

-

Venice

MSC Lirica | 6 nights

18 Jun 19

FREE centrally located handpicked hotel stay
Flights Included
All Inclusive Cruise!
Free Upgrade to Oceanview Cabin

£

469

View Deal

Europe, Mediterranean

MSC Lirica

MSC Cruises

Venice

-

Bari

-

Koper

-

Venice

Lake Garda & Adriatic Taster

Venice

-

Bari

-

Koper

-

Venice

MSC Lirica | 6 nights

18 Jun 19

FREE centrally located handpicked hotel stay
Flights Included
All Inclusive Cruise!
Free Upgrade to Oceanview Cabin

£

499

View Deal

Europe, Mediterranean

MSC Lirica

MSC Cruises

Venice

-

Bari

-

Koper

-

Venice

Med Voyage

Southampton

-

Vigo

-

Lisbon

-

Barcelona

-

Marseille

-

Genoa

MSC Preziosa | 9 nights

25 Sep 19

FREE centrally located handpicked hotel stay
Flights Included
Free Upgrade to Oceanview Cabin

£

649

View Deal

Europe, Mediterranean

MSC Preziosa

MSC Cruises

Southampton

-

Vigo

-

Lisbon

-

Barcelona

-

Marseille

-

Genoa