Cruises to Cabo San Lucas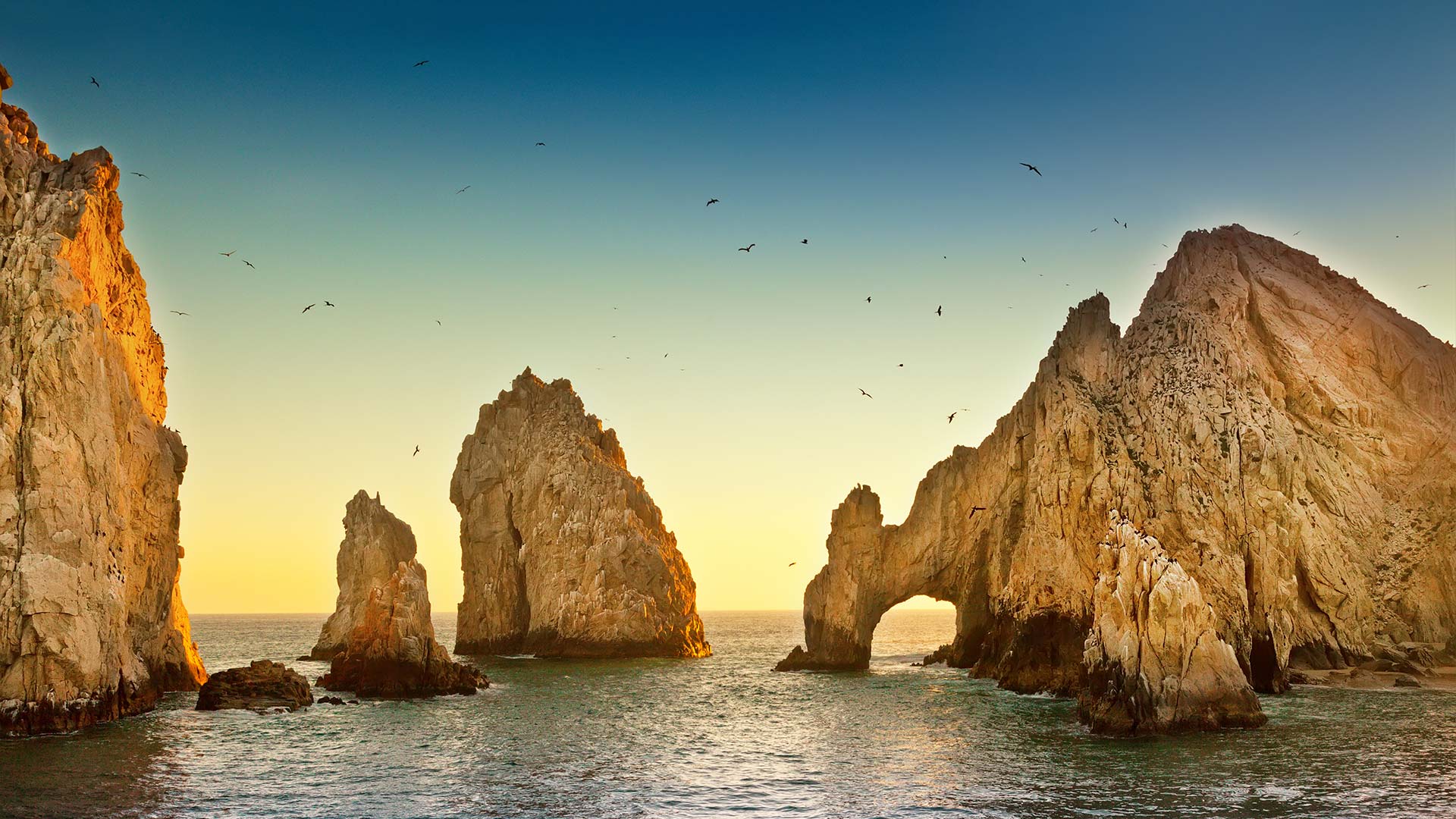 CABO SAN LUCAS
One of the premier resort destinations in the Western Hemisphere straddles two oceans, the calm turquoise Sea of Cortez and the crashing blue Pacific. With 18 miles of pristine coastline Cabo San Lucas offers everything you need for a relaxing experience surrounded by extraordinary natural beauty.
POINTS OF INTEREST
El Arco (the Arch) & Lover's Beach
This distinctive rock formation is the most recognised landmark in Cabo San Lucas. Playa del Amour (Lover's Beach) is a perfect spot for a leisurely stroll, sunbathing, snorkelling or swimming.
Medano Beach
The heart of Cabo San Lucas and the most popular beach and swimming area, Medano beach has an abundance of water sports, restaurants, bars, and activities all close to the beach.
San Jose del Cabo
Stroll through the historical centre of San Jose del Cabo explore the recently refurbished town square. Immerse yourself in the Spanish colonial charm of the old buildings and cultural traditions.
Dolphin Encounter
Experience the magic of feeding, hugging, kissing and interacting with friendly dolphins, Cabo Dolphins offers a wide selection of fun and interactive programmes to make this an unforgettable holiday memory.