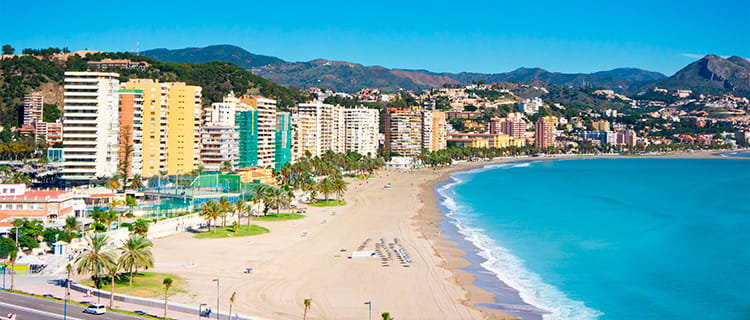 Malaga
Malaga is one of Spain's oldest cities, with narrow streets and whitewashed houses and churches it offers an ideal image of Spain. Visit Granada and take a tour of the fabled Alhambra.
Points of Interest
---
Marbella
Marbella is the most famous resort on the Costa Del Sol. A tourist favourite with trendy boutiques, whitewashed houses and cafes lining the cobbled streets.
Alhambra
A Palace and fortress complex in Granada, was built as a small fortress then rebuilt in the mid 11th century by a Moorish king who built its current palace and walls.
Generalife
Poems and novels have been written about this ancient retreat which was the summer home of emirs and emperors.
El Castillo de Gibralfaro
A Muslim fortress built on a hill in the middle of the city. You can view Malaga from the highest view point.
Ronda
Sitting atop dramatic cliffs and divided by a gorge Ronda makes for historic and picturesque views of one of Spain's oldest cities.
Malaga Cathedral
Malaga's cathedral is a Renaissance church in located in southern Spain, constructed between 1528 and 1782.
Museo Picasso
This museum in Malaga proudly displays works of the famed painter Picasso, donated by members of Picasso's family.
Alcazaba
The Alcazaba is a fortress in Malaga built in the early 11th century. Perched above the city Alcazaba offers panoramic views of Malaga.
var chartData = [[7,9,13,17,22,26,28,28,24,18,12,8]]; filter.location = "venice"; filter.baseURL = "https://www.cruisenation.com/2_venice_dump_";
You have reached the end of this page. Go back to the top?
You have reached the end of the footer. Go back to the top?