August is a great month to cruise. Much of Europe is basked in sunshine, making it peak time to get away and sail the ocean blue. This can mean that prices tend to be a little higher in August, but here at Cruise Nation, we have incredibly affordable deals all year round for families and couples alike. We have offers for August ready to book today!
Take a look at the fantastic Cruise Deals in August we have, and give us a call if you need any further information.
Why Choose a Cruise in August?
There are very few things not to love about August. The warmth, the longer days and the ability to spend quality time with our loved ones. Whether you're off on your annual summer break or just want to escape over the August bank holiday, you'll find the perfect August cruise for you at Cruise Nation at a fantastic holiday price.
August is the perfect time to enjoy the last of the hot months in the Mediterranean or take a last-minute getaway with your family whilst the schools are still on a break. And with the changeable nature of the Great British Weather, going away somewhere sunny is the only way to be guaranteed good weather for the whole of August.
Don't be caught out at your desk this August if you can be out in the sunshine making lifelong memories with friends and family. Cruise Nation is here to help you make that very important and joyful decision of where to go for this special time. From incredible value-for-money cruise and stay holidays to last minute cruises, all-inclusive deals and our popular Smart Packages, Cruise Nation has a deal to save you money on your dream cruise holiday.
Most Popular Destinations in August
Mediterranean Family Cruises in August
In the height of summer, the Mediterranean typically enjoys the best of the sun, which makes it the perfect time to explore some of Europe's most historic places and scenic ports. August is also the ideal time for cruising with the family, as schools finish for the summer and the weather reaches some of the hottest temperatures for spending time on the beach or splashing in the sea.
No matter where in the Mediterranean you are lucky enough to go, travelling with kids requires you to pick the best ship for you and them. Choosing the best kids programme to suit your kids' needs will ensure that they will have great fun while you get to spend some time relaxing on your own or with other adults. Kids programmes are, however, more than just a babysitting service. While all youth programmes on board divide children into age-appropriate groups, there are different types of age groupings. The best tip is to, once you choose a cruise, look up their specific kids programmes to ensure your kids won't get stressed out or bored with what's on offer.
Caribbean Cruises in August
No matter where your August Caribbean cruise itinerary takes you, you can be assured of a sun-drenched holiday where you can swim with amazing manta rays one day and sip a cocktail on the beach the next. The islands are not too hot in August due to the wet season and the fact that the ocean helps moderate temperatures and allows the islands to avoid severe heat.
With Hurricane Season is now picking up, the Western Caribbean islands are safer in August as they're mostly affected between September and November. The Western Caribbean is also the choice for cruisers who are looking for adventure. Many of the region's biggest thrills can be found on and under the water, such as doing diving and snorkelling, sailing and kayaking, windsurfing and kitesurfing. But an active Western Caribbean holiday could also involve hiking up a dormant volcano, cycling around the islands or embarking on an adventure tour.
Alaska Cruises in August
If you have school-aged children, the first two weeks in August is a great way of enjoying some adventurous times with them in Alaska. If you're however after a slightly less frenetic experience, book for after August 15, when the flow of visitors relaxes, providing occasional bargains and more elbow-room. The length and intensity of the visitor season do however vary widely in different areas: In cruise-ship ports, it can be busy from chilly early May into stormy October.
The summer months bring opportunities to explore the wonders of Alaska and, as a result, there are quite a lot of August cruises which follow Alaskan itineraries. With an array of cruise offers to this stunning area, Cruise Nation are proud to offer competitive and attractive deals to Alaska - all from the world's leading cruise lines. Whether you're interested in exploring 'off the beaten track', or visiting the stunning St. Elias National Park, Alaska is vast and offers a number of fantastic day trips to suit all tastes.
Best Hot Weather August Cruise Destinations
Baltic Cruises in August
The Baltics is one of the best cruise destinations in August as it's the last of its summer months, when beaches, bogs and boulevards are bathed in 24-hour daylight. Nestled together on the coast of the Baltic Sea, Lithuania, Latvia, and Estonia make up the Baltic Region of Eastern Europe.
A Baltic cruise is the perfect way to discover the centuries-old folk culture, strong national pride, and the refreshing air of the Baltic Coast. Visiting this region also offers sights and activities not found in other European countries. Head to the capital cities if you want to make the most of the local entertainment, sights, and shopping. Or choose a cruise with excursions to the countryside if you want to explore castle ruins or enjoy a day at an open-air museum.
Cuban Cruises in August
It can be hard for couples without school going children to find a quiet cruise in August. One of your best options is to go for an adult only cruise, such as those available for Cuban tours. And if you love your cruises to be brand new, only have adults on board, and have all the latest in technology and cruise offerings, a Virgin Voyages cruise to Cuba might just do the trick.
Virgin Voyages' first ship, the Scarlet Lady's inaugural season will be in the Caribbean with Havana, Cuba at the top of the agenda. She'll set sail in 2020 for her inaugural season in the Caribbean and tickets are now available here. Prices start from £1,299 per person for an inside cabin for two, including Wi-Fi, basic non-alcoholic drinks, group fitness classes. With built-in tips, they also take the guesswork of taking care of your servers.
Adult Only Mediterranean Cruises in August
Are you looking for an escape in the sun with friends, seeking a romantic getaway or wish to simply relax as a solo traveller? P&O cruises and other cruise lines offer adult-only ships, which are peaceful retreats away from the bustle of everyday life. Catering is exclusively for adults, and it provides luxurious onboard entertainment, ranging from elegant spas and exquisite lounging decks to al fresco dining and late-night dancing.
P&O Cruises have three true adult-only cruise ships, the two very large ones: Oriana and Arcadia, and the smaller Adonia. They have regular trips going to the Canary Islands, Italy, Croatia, Spain and more. This British run line is a great choice for a kid-free experience this August.
Best Cold Weather August Cruise Destinations
Adventurous South America Cruises in August
South America is one of the best cold weather destinations in August as it's one of only a few months in the year where the weather is actually a bit cooler here. August is a fantastic month for many species in the Galapagos Islands as it's the coolest month here. Every morning the day breaks into a thin veil of mist across the highlands. As the day goes on and the sun breaks through, the mist clears revealing the beautiful crystalline turquoise waters.
Cruise Nation has a wide array of cruises visiting the magical Galapogos Islands, such as the Galapagos Southern Loop. This seven-night holiday starts and concludes in Baltra on the Galapogos Islands, giving you a bit of extra time here to explore this fantastic area. It also visits North Seymour, South Plaza Island, Santa Fe Island, Punta Pitt, Puerto Baquerizo, Post Office (Galapagos), Cormorant Point, Elizabeth Bay, Puerto Ayora, Gardner Bay, and Mosquera Island. This area of the world is a must visit for wildlife enthusiasts as many of the creatures that call these islands home are not found anywhere else in the world.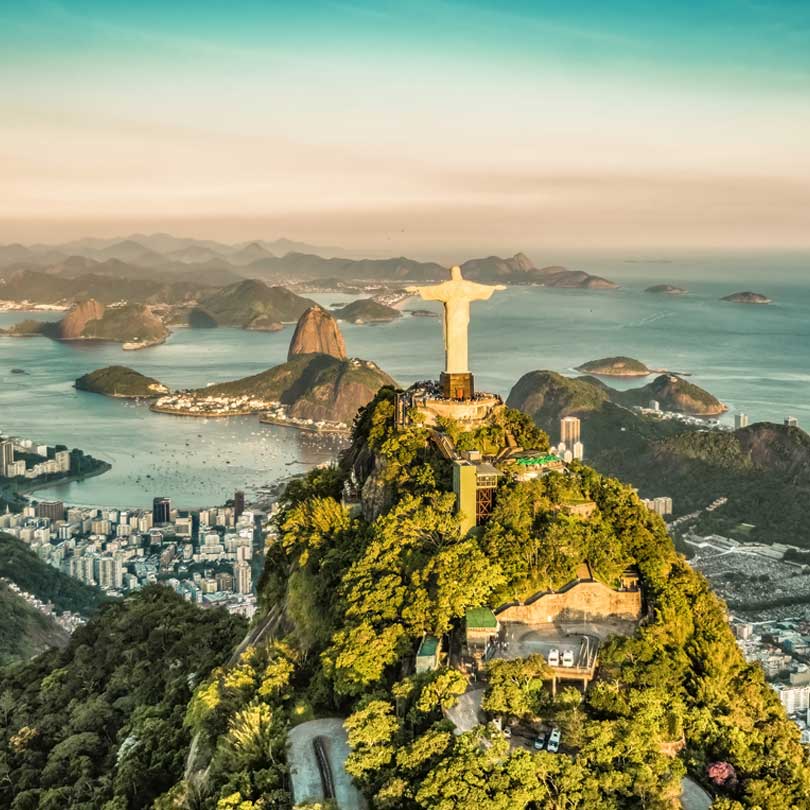 New Zealand Cruises in August
Ever since the first The Lord of the Rings movie was released in 2001, New Zealand has been known as the 'Home of Middle-earth', and tourists started flocking here for its dramatic scenery of golden plains, towering mountains and enchanting valleys. But there is so much more to New Zealand than this and this is the coolest month of the year over there.
Whether you're looking to uncover the Mauri way of life, hit the slopes, or sample delicious wine, there's plenty of adverse adventures to enjoy in New Zealand. It's one of the top ten safest countries in the world, making it a perfect family-friendly destination. Here at Cruise Nation, we provide the best selection, and the biggest savings, allowing you to book your next dream cruise with the knowledge that you paid the lowest price available.
Family-friendly Norwegian Cruises in August
Make the most of Norway's dazzling August days with your children this year. Norway is a terrific destination for families as this country is famous for creating family-friendly living conditions, and most hotels, restaurants and many sights are accordingly child-friendly.
Oslo is one of the best family-friendly towns and you will notice plenty of outdoor play areas, kiddie-friendly shopping and museums. Other child-friendly activities include train rides, interesting parks and aquariums. Oslo has a vast array of green parks and there's plenty to keep children happy. And if you're more adventurous, Bergen and Stavanger have numerous child-oriented attractions, while elsewhere there are boat trips on the fjords, interactive museums, water-based activities and the occasional Viking landmark.
No matter where you are planning to go this August, Cruise Nation can help to ensure you have everything your heart desires for your ultimate Summer holiday cruise.