Find out our top 3 destinations for a Christmas cruise this year.
Cruise holidays are a wonderful way to take a well-deserved escape from the mounting pressures of creating the perfect Christmas at home. Forget spending your time off making sure you have enough seats to host the family for Christmas Dinner and pouring over recipes that'll promise to deliver the perfect roasties.  Instead, you can spend your time off over the festive period, enriching your life by travelling to truly breathtaking destinations around the globe. As well as giving you a chance to recharge your batteries, perhaps the best part of a Christmas cruise is having the opportunity to see how locals in new destinations spend their festive period and learning about their customs and traditions, for a truly enriching experience.
Whilst Christmas is a chance to spend quality time with your loved ones and family, it's also a time to create some truly magical memories and one of the ways for you to do just that is by visiting one of our 3 favourite Christmas cruise destinations which promise to deliver on the adventure you're seeking. Take a peek at our 3 top choices below…
New York City Sightseeing for a truly festive vibe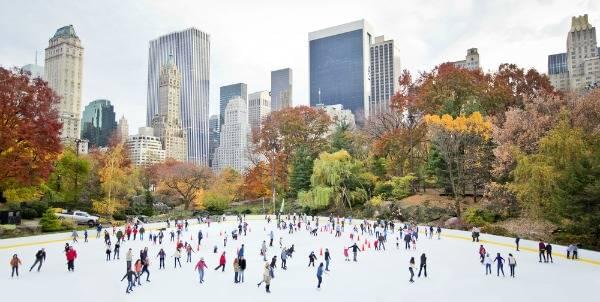 Christmas in New York City is perhaps one of the most perfect settings to get you in the festive spirit because there's something to see for just about every budding traveller. Whether you are cruising with your partner and vision a romantic, festive trip, or you want to explore the city with a group of friends, New York has 'Christmas' written all over it. The city is renowned for its hussle and bussle, not to mention some lovely picturesque areas that would make for a perfect Kodak moment.
Things to do in New York at Christmas
● Whilst on your cruise you may want to make a trip to Rockefeller Center where you can try your hand (or feet rather) at ice skating with New Yorkers and fellow tourists alike.
● If Christmas shopping is on your wishlist, get down to one of the many spectacular department stores, such as Macy's, where you're sure to get lost in a sea of wonderful Christmas gifts suitable for the whole family.
● Don't forget to visit the Radio City Music Hall if you're partial to watching 36 Rockettes performing high kicks. As a musical holiday stage show since 1933, it's a not-to-be-missed part of your cruise for certain.
● If you're lucky enough to see snow in New York this winter, make sure to visit Central Park where the grass is covered in a thick blanket of snow and you literally feel like you're in the middle of a classic storybook tale.
Best cruise ship for a New York City Christmas – Cunard Cruise Line Transatlantic
Caribbean Christmas destinations for a warmer alternative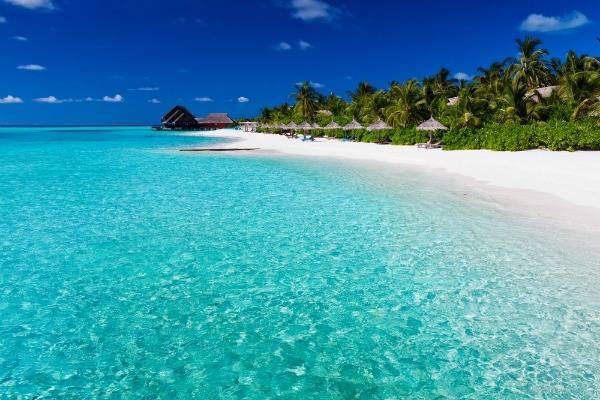 If you're a little fed up of gloomy British weather, then a Christmas cruise to the Caribbean might just be on the cards. December is a wonderful time to visit the Caribbean, as the official end of the hurricane season is usually November 30th. There's also a massive range of cruise ships that head to the Caribbean, which gives you the chance to select the one that best fits your requirements.
Things to do in the Caribbean at Christmas
● If you're heading to Aruba on your cruise then why not start Christmas off in style. Palm Beach is home to hip clubs and casinos so you can dance the night away in the sun, right through to sunset.
● The cuisine in the Caribbean is truly magnificent, so if you want something different from the usual turkey dinner, you can try an array of alternatives from jerk flavours to seafood dishes for a more exotic Christmas meal.
● For a scorching Christmas day, there's no better place to visit than Grand Cayman. With white, sandy beaches and glossy water, you can experience this usual chilly season in a tropical paradise.
Best cruise ships for a Caribbean Christmas – Carnival Splendour
Fjords in Norway to get into the spirit of things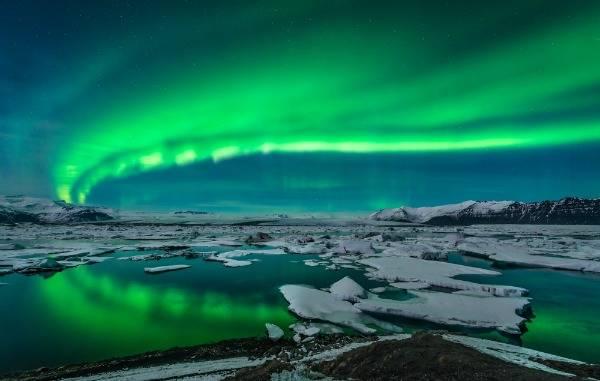 If you are hoping your Christmas will be more like a magical winter wonderland then we strongly recommend a cruise to the Norwegian Fjords. By exploring the wonderful scenery and charming capital cities of Scandinavia, you will find snow-topped hills, which is ideal for a fantastic festive setting. In addition, you can feast on local delicacies whilst warming yourself up in your cabin in the evenings – what could be more perfect?
Things to do in Norway at Christmas
● Taking a trip to Norway during the winter months wouldn't possibly be the same without visiting the Christmas markets. Most Norwegian towns like Oslo and Trondheim offer festive fairs and seasonal concerts, which will really bring out your merry side.
● Many types of cakes and biscuits are eaten over the Christmas period in Norway and one of the most popular is a special bread called 'Julekake' that is filled with raisins, candied peel and cardamom. Holidays are for indulging after all so give into temptation and try the local cuisine whilst in Norway.
● The Northern Lights are stunning any time of the year but none more so than at Christmas time. You can experience them over Tromso in Northern Norway or on the Lofoten Islands if you are very lucky.
Best cruise ship for a Scandinavian Christmas – Cunard Cruise Line Queen Victoria
There are a number of places that are perfect to travel to over Christmas, which is why so many cruise goers venture across the seas during this season for a perfect winter getaway. Cruising at Christmas is a great opportunity to do something amazing over the festive period. Not only can you see an array of most glorious destinations the world has to offer, you can also spend Christmas day sunning yourself on the beach – we definitely find this tempting. No matter where you want to spend the Christmas break, here at Cruise Nation we have a brilliant selection of cruise lines that can really add to your overall festive experience, running right through to the new year, too.