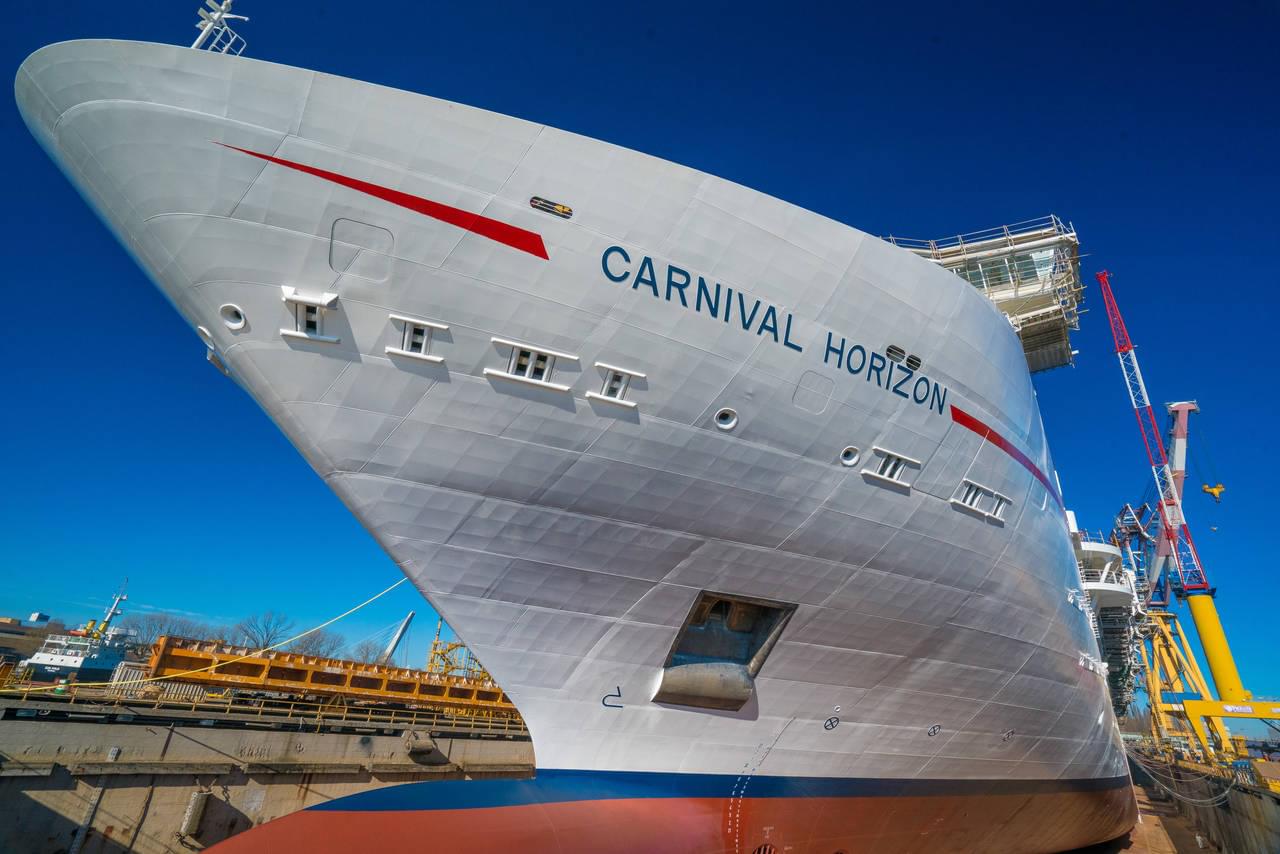 New Carnival Horizon On Track for April 2018
13th March 2017
A traditional coin ceremony dating back centuries was celebrated on Friday morning to mark a major milestone in the development of Carnival Cruise Line's latest ship, Carnival Horizon.
The sister ship of the hugely popular Carnival Vista, is being constructed at Fincantieri in Marghera, Italy whereby the ship's exterior has recently been completed.
The commemorative coin is now welded to the ship's mast and has great symbolic meaning behind it. Ancient Romans
believed that this type of tradition would provide protection to all passengers and crew across the vast ocean.
What's Onboard Carnival Horizon?
Now that the exterior has been completed, Carnival have revealed some exciting plans for …