Your first glimpse at the innovative MSC Seaside from MSC cruise line, set to launch in December 2017.
The MSC Seaside is set to introduce a new generation of cruise ships for MSC. Featuring revolutionary design and technology, the Seaside will be the first MSC ship to be christened in the USA.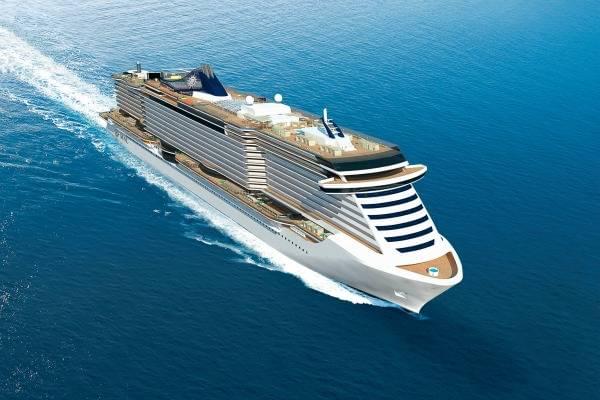 The Seaside will feature a promenade which wraps almost completely around the whole exterior of the ship, giving guests an abundance of outdoor space in which to relax and enjoy the warm Caribbean sun.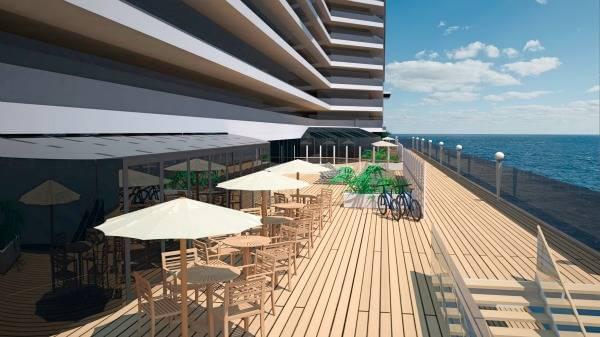 The MSC Seaside is the first of four ships that MSC have placed orders for with Fincantieri ship yard.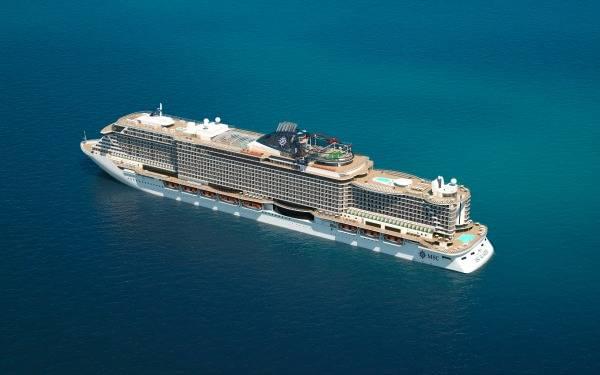 The Seaside will also feature the largest Aquapark at sea with the introduction of slide board technology which will see interactive games installed on the slides.
MSC Seaside Quick Stats
Gross tonnage – 160,000
Number of passengers – 5,179
Crew members – 1,413
Number of Staterooms – 2,017 guest cabins/ 759 crew cabins
Length / Beam / Height – 3,476 sq. ft. / 441 sq. ft. / 775 sq. ft.
Lower Berth – 4,140
Maximum speed – 21.3 knots
Open Areas – 468,230 square feet
Advanced Water Treatment (AWT) – System to remove pollutants and hazardous substances from waste water.
Antifouling paints – Optimized hull lines, propellers and rudders to reduce drag and fuel consumption
LED lighting – Meaning lower energy demand and significantly lower fuel consumption
We'll be updating this blog post with more information about the MSC Seaside as it's released, so make sure to check back regularly for updates on this exciting new ship!
To see our latest deals for MSC cruises, you can visit their offers page on our website.