MSC offers great food, fun activities for all the family and the quality and comfort of a 5-star hotel, all at a great price. MSC ships also have more balcony cabins than any other cruise lines - something they are particularly proud of. So whether it's shopping, fitness, Broadway-style entertainment or fine dining that you are looking for, MSC offer an array of onboard facilities that will more than fit the bill. Eleven million guests have already enjoyed an MSC Cruise so why don't you?
When it comes to dining, you can enjoy the many flavours of the Mediterranean with MSC. You'll be able to feast on fine Italian cuisine each day of your cruise and should you ever tire (which we don't think you will!) you'll also find a variety of international options onboard too including Asian and Tex Mex speciality dining venues.
With their exclusive partnership with Lego, MSC is a great option for the whole family! In fact, MSC is one of the few cruise lines where kids go free! Whilst onboard your little ones can enjoy a programme of activities and events designed just for them in the age appropriate kids clubs. There's even a special kids menu and an exclusive disco just for teens! MSC make it easy for the whole family to have fun – they know that sometimes teens want to do their own thing which is why they've enabled a Teen Card programme so that your teen has their own onboard allowance, giving them freedom to roam and enjoy the facilities at their own pace.
It's not just dining and family cruising that MSC do well. Their onboard entertainment is also pretty exceptional. You can expect facilities like sports courts, spas, hot tubs, swimming pools and slides plus activities like arts and crafts, quizzes, cocktail making, wine tasting, white parties and talent contests. There's also a glittering array of performances from cabaret shows and live bands to world-class theatre - in fact there's no less than 6 different shows per cruise!
Cabins are designed for comfort on MSC. You'll find plush soft furnishings, warm accent colours and plenty of space to relax. If you opt for their Yacht Club programme you can even choose your preference for soft or firm pillows with a variety of fillings.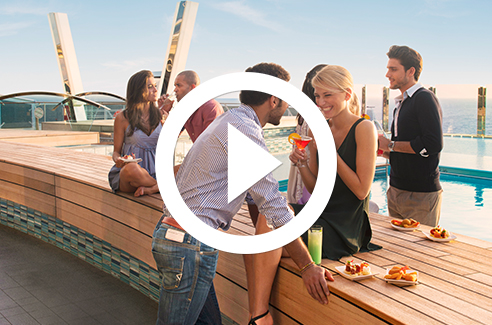 Dining
With over 140 different recipes served on board every day, fine dining and excellent service in the main restaurants, casual dining in buffets and the chance to sample some of the speciality restaurants, there really is something to suit every taste on an MSC cruise.
All of the pizza, pasta, bread and pastries are made fresh on board daily and can be found in the buffets and main restaurants, along with the signature Mediterranean dishes. It isn't all pizza and pasta though as all of their food is inspired by the destinations visited on the cruise so you could be eating bratwurst from Germany one day and paella from Spain the next.
The MSC fleet of ships are also home to a wide choice of speciality restaurants including sushi, Tex Mex and Mediterranean fusion. MSC Divina and MSC Preziosa play host to the Galaxy Lounge Restaurant, serving up Mediterranean fusion cuisine with the option of a 7-course tasting menu chosen by the chef, allowing you to sample a wide range of dishes from the menu. The Fantasia class ships also feature the first Eataly restaurants at sea, offering stylish, minimalist dining serving high quality Italian food.
Experiences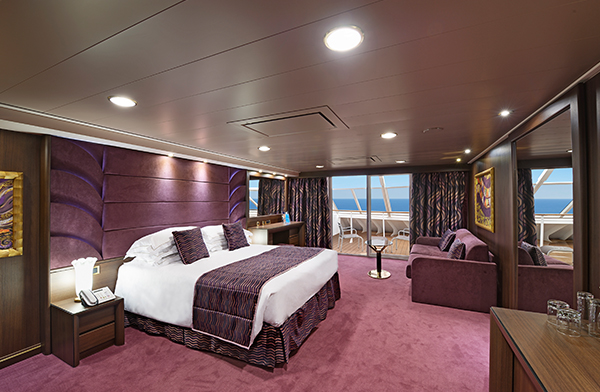 MSC Cruises is the first cruise company to offer customised experiences designed to help you get the most out of your cruise. The four Experiences range from the superb value for money 'Bella' experience (available on Balcony, Ocean View and Inside cabins) which not only provides a great cruising experience but the option to discover new destinations to the ultimate in luxury, the MSC Yacht Club. In between we have the 'Fantastica' experience (available on Balcony, Ocean View and Inside cabins) which offers flexibility and freedom with priority dining choices and the ability to change booking details and also the Aurea Experience. If you are looking to relax and unwind the 'Aurea' experience (available in Suites and Balcony cabins) and its dedicated spa package is for you. Enjoy a complimentary set of wellbeing products and an unlimited drinks package, as well as access to the adult-only sun deck for the duration of your cruise. And for the utmost in luxury, exclusivity and privacy the 'MSC Yacht Club' experience is the perfect choice with 24-hour Butler service, an exclusive pool and bar area, all-inclusive food and drink in Yacht Club areas and private access to the MSC Aurea Spa. The MSC Yacht Club Experience is available on Royal, Executive, Family and Deluxe Suites.
And of course, you can earn MSC Club points on all of the Experiences, helping you earn discounts and other benefits on your next MSC cruise.
What's on board
MSC offer a wide range of entertainment on board the ships, from Broadway-style theatre shows and dance lessons to yoga and Kid's Clubs. Dance the night away in one of the onboard nightclubs or relax over a drink with friends and live music in the lounge. And for those wanting to maintain their fitness regime, try a session with one of the MSC personal trainers or work up a sweat in the state-of-the-art Technogym®. Alternatively, relax, unwind and pamper yourself in the MSC Aurea Spa. With over 20 types of authentic Balinese massage and a whole host of beauty treatments, it is the perfect place for some 'you' time.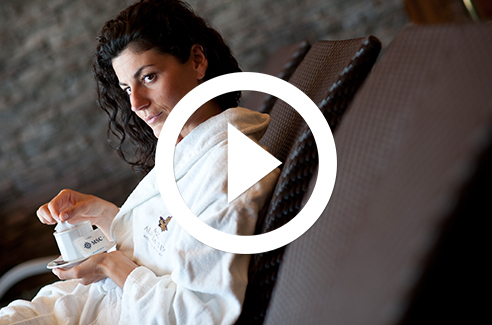 Families
There are five Kid's Clubs on board for every age group – Baby Club (under 3 years); Mini Club (3-6 years); Junior Club (7-11 years); Young Club (12-14 years) and Teen Club (15-17 years) and, when sharing with two full-paying adults, children under 18 cruise FREE all year round only paying port taxes and flights. Children also benefit from dedicated dining options ranging from kids only Fun Time dinners with the entertainment team to Happy Dinners with Mum and Dad before heading back into the Kid's Club.
Along with the Kid's Clubs there are dedicated children's areas, pools and water parks, a Formula 1 racing simulator, 4D cinema, mini golf, bowling alley, and even the longest waterslide at sea – the 120m long Vertigo on MSC Preziosa.
For excursions and tours, you have the option to either leave your children in the capable hands of the Mini and Junior Club teams or have a Mini Club team member join you on the excursion in order to keep the little ones occupied. So while you meander around the Med, the children can make friends in the pools and clubs or learn the history of the places you are visiting in a fun and interactive way.
MSC have also just introduced a partnership with childcare brand Chicco meaning that a range of baby products such as strollers, bottle warmers and baby backpacks are now available for you to use while you are on board.
fleet
With the addition of MSC Preziosa in 2013, MSC Cruises now has a fleet of 12 state-of-the-art ships divided into 3 classes: Fantasia class, Musica class and Lirica class. MSC have also got 4 more mega-ships on order taking the fleet up to 16 ships by 2019.
The Fantasia class ships are grand, impressive and family-friendly while the Musica class ships offer a more sophisticated, diverse experience. The Lirica class offers a boutique cruising experience on newly-renovated ships, with up to 200 new balcony cabins, more entertainment options and more shops being added in 2014/2015 as part of the €200million 'Renaissance Programme'.
destinations
With over 209 ports of call and 1,600 excursions available around the world, MSC Cruises offers an unforgettable travel experience. They pride themselves in being the Mediterranean specialists and offer 5-12 day cruises in the region all year round. Seasonal itineraries are also available in the Caribbean, northern Europe, South America, South Africa, the Canary Islands and Morocco and the United Arab Emirates.
Make sure you explore the destinations you visit to the full with one of the many shore excursions. Visit iconic sites with multi-lingual guides and dedicated excursions to suit everyone from groups to families without the stress of planning and organising. All of the MSC excursions have been tried and tested and are safe and punctual so there's no need for you to worry about making it back to the ship on time – They've got it covered.