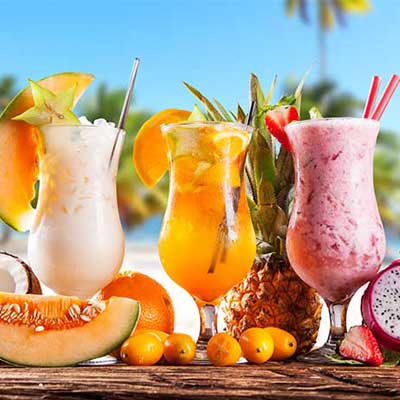 GET MORE, GET ALL WITH MSC
On a huge range of Winter 2019 and 2020 sailings, we're giving away FREE W-Fi Packages and FREE Drinks worth up to £500 When you book an Oceanview Stateroom or above!
There are a range of destinations on offer including the Mediterranean, Caribbean, Cuba, Dubai & the Emirates.
If you book an Inside stateroom, you'll get a FREE Social Wi-Fi package, book an Oceanview Stateroom and you'll get a FREE Social Wi-Fi package and a FREE Easy Drinks Package, book a Balcony or Suite and get a FREE Social Wi-Fi Package and a FREE Premium Drinks Package.
Cruise Deals departing in
Price information
Prices shown here are cached, which means the price was the last available known price when last searched. Our price is always based on 2 adults sharing the lowest available room grade, unless otherwise stated. When you view a deal from the list below, we search the latest live price that is available from our hotel, flight, and cruise providers. Prices are subject to change without notice and might be lower (or higher) than currently shown on this page. E&OE.
For the latest and most up to date availability & pricing, please click View Deal or call our team on 0800 408 0757
Departure
What's Included?
Price (From)

4nt August Taster Cruise

Hamburg

-

Le Havre

-

Southampton

MSC Preziosa | 4 nights

17 Aug 19

FREE centrally located handpicked hotel stay
Flights Included
Free Balcony Upgrade

£

279

View Deal

Europe

MSC Preziosa

MSC Cruises

Hamburg

-

Le Havre

-

Southampton

6nt Italy, France & Spain

Genoa

-

Marseille

-

Barcelona

MSC Fantasia | 6 nights

01 Nov 19

FREE centrally located handpicked hotel stay
Flights Included
Free Balcony Upgrade

£

299

View Deal

Europe, Mediterranean

MSC Fantasia

MSC Cruises

Genoa

-

Marseille

-

Barcelona

November Mini Cruise with Stays

Barcelona

-

Marseille

-

Genoa

MSC Bellissima | 6 nights

09 Nov 19

FREE centrally located handpicked hotel stay
Flights Included

£

299

View Deal

Europe

MSC Bellissima

MSC Cruises

Barcelona

-

Marseille

-

Genoa

5nt Hamburg Stay & August Taster

Hamburg

-

Le Havre

-

Southampton

MSC Preziosa | 5 nights

16 Aug 19

FREE centrally located handpicked hotel stay
Flights Included
Free Balcony Upgrade

£

329

View Deal

Europe

MSC Preziosa

MSC Cruises

Hamburg

-

Le Havre

-

Southampton

5nt Mediterranean Sojourn

Valencia

-

Marseille

-

Genoa

-

Barcelona

MSC Divina | 5 nights

29 Oct 19

FREE centrally located handpicked hotel stay
Flights Included

£

349

View Deal

Europe, Mediterranean

MSC Divina

MSC Cruises

Valencia

-

Marseille

-

Genoa

-

Barcelona

4nt Italy & Croatia

Venice

-

Bari

-

Zadar, Croatia

-

Venice

MSC Lirica | 4 nights

24 Oct 19

FREE centrally located handpicked hotel stay
Flights Included

£

349

View Deal

Europe, Mediterranean

MSC Lirica

MSC Cruises

Venice

-

Bari

-

Zadar, Croatia

-

Venice

Barcelona Stay & 4nt Med Cruise & Genoa Stay

Barcelona

-

Palma De Mallorca

-

Marseille

-

Genoa

MSC Preziosa | 6 nights

16 Nov 19

FREE centrally located handpicked hotel stay
Flights Included

£

349

View Deal

Europe, Mediterranean

MSC Preziosa

MSC Cruises

Barcelona

-

Palma De Mallorca

-

Marseille

-

Genoa

Barcelona 3nt Stay & 3nt Spain,France & Italy

Barcelona

-

Marseille

-

Genoa

-

Barcelona

MSC Preziosa | 6 nights

11 Nov 19

FREE centrally located handpicked hotel stay
Flights Included

£

349

View Deal

Europe, Mediterranean

MSC Preziosa

MSC Cruises

Barcelona

-

Marseille

-

Genoa

-

Barcelona

Valencia to Barcelona

Valencia

-

Marseille

-

Genoa

-

Barcelona

MSC Divina | 7 nights

29 Oct 19

FREE centrally located handpicked hotel stay
Flights Included

£

349

View Deal

Europe, Mediterranean

MSC Divina

MSC Cruises

Valencia

-

Marseille

-

Genoa

-

Barcelona

Bank Holiday Med Getaway

Genoa

-

Rome (Civitavecchia)

-

Monte Carlo

-

Genoa

MSC Sinfonia | 5 nights

02 May 19

FREE centrally located handpicked hotel stay
Flights Included
Free Upgrade to Oceanview Cabin

£

349

View Deal

Europe, Mediterranean

MSC Sinfonia

MSC Cruises

Genoa

-

Rome (Civitavecchia)

-

Monte Carlo

-

Genoa

6nt Barcelona & Med Seaview

Barcelona

-

Ajaccio

-

Genoa

MSC Seaview | 6 nights

12 Nov 19

FREE centrally located handpicked hotel stay
Flights Included
Free Upgrade to Oceanview Cabin
Guided Tour Included

£

349

View Deal

Europe, Mediterranean

MSC Seaview

MSC Cruises

Barcelona

-

Ajaccio

-

Genoa

A Taste of the Med

Genoa

-

Marseille

-

Barcelona

-

Genoa

MSC Orchestra | 5 nights

26 Sep 19

FREE centrally located handpicked hotel stay
Flights Included

£

349

View Deal

Europe, Mediterranean

MSC Orchestra

MSC Cruises

Genoa

-

Marseille

-

Barcelona

-

Genoa

Venice & Croatian Gems

Venice

-

Zadar, Croatia

-

Dubrovnik

-

Rome (Civitavecchia)

MSC Opera | 7 nights

01 Nov 19

FREE centrally located handpicked hotel stay
Flights Included

£

369

View Deal

Europe, Mediterranean

MSC Opera

MSC Cruises

Venice

-

Zadar, Croatia

-

Dubrovnik

-

Rome (Civitavecchia)

Cosmopolitan Cities

Genoa

-

Rome (Civitavecchia)

-

Valencia

-

Lisbon

MSC Divina | 8 nights

04 Nov 19

FREE centrally located handpicked hotel stay
Flights Included

£

369

View Deal

Europe, Mediterranean, Iberian Peninsula

MSC Divina

MSC Cruises

Genoa

-

Rome (Civitavecchia)

-

Valencia

-

Lisbon

Marseille 2nt Stay & 3nt Med Taster

Marseille

-

Ibiza

-

Barcelona

-

Genoa

MSC Orchestra | 5 nights

07 Oct 19

FREE centrally located handpicked hotel stay
Flights Included

£

399

View Deal

Europe

MSC Orchestra

MSC Cruises

Marseille

-

Ibiza

-

Barcelona

-

Genoa

Med Sojourn

Genoa

-

Marseille

-

Ibiza

-

Barcelona

MSC Orchestra | 6 nights

21 Sep 19

FREE centrally located handpicked hotel stay
Flights Included

£

399

View Deal

Europe, Mediterranean

MSC Orchestra

MSC Cruises

Genoa

-

Marseille

-

Ibiza

-

Barcelona

Venice & Croatian Gems

Venice

-

Zadar, Croatia

-

Dubrovnik

-

Rome (Civitavecchia)

MSC Opera | 6 nights

02 Nov 19

FREE centrally located handpicked hotel stay
Flights Included

£

399

View Deal

Europe, Mediterranean

MSC Opera

MSC Cruises

Venice

-

Zadar, Croatia

-

Dubrovnik

-

Rome (Civitavecchia)

Venice and Adriatic Taster

Venice

-

Bari

-

Zadar, Croatia

-

Venice

MSC Lirica | 6 nights

22 Oct 19

FREE centrally located handpicked hotel stay
Flights Included

£

399

View Deal

Europe, Mediterranean

MSC Lirica

MSC Cruises

Venice

-

Bari

-

Zadar, Croatia

-

Venice

7nt Divine Mediterranean Sojourn

Barcelona

-

Marseille

-

Genoa

-

Rome (Civitavecchia)

MSC Divina | 7 nights

01 Nov 19

FREE centrally located handpicked hotel stay
Flights Included
Free Upgrade to Oceanview Cabin

£

399

View Deal

Europe, Mediterranean

MSC Divina

MSC Cruises

Barcelona

-

Marseille

-

Genoa

-

Rome (Civitavecchia)

Pearls of the Adriatic

Venice

-

Kotor

-

Dubrovnik

-

Zadar, Croatia

-

Venice

MSC Opera | 7 nights

31 Oct 19

FREE centrally located handpicked hotel stay
Flights Included
Free Upgrade to Oceanview Cabin

£

399

View Deal

Europe, Mediterranean

MSC Opera

MSC Cruises

Venice

-

Kotor

-

Dubrovnik

-

Zadar, Croatia

-

Venice

Barcelona & Great Med Medley

Barcelona

-

Marseille

-

Genoa

-

Rome (Civitavecchia)

-

Palermo

-

Malta (La Valletta)

-

Barcelona

MSC Grandiosa | 8 nights

08 Jan 20

FREE centrally located handpicked hotel stay
Flights Included
Brand New Ship!

£

419

View Deal

Europe, Mediterranean

MSC Grandiosa

MSC Cruises

Barcelona

-

Marseille

-

Genoa

-

Rome (Civitavecchia)

-

Palermo

-

Malta (La Valletta)

-

Barcelona

1nt Venice Stay & 4nt Med Cruise

Venice

-

Zadar, Croatia

-

Kotor

-

Ravenna

-

Venice

MSC Opera | 5 nights

26 Oct 19

FREE centrally located handpicked hotel stay
Flights Included
Free Upgrade to Oceanview Cabin

£

419

View Deal

Europe, Mediterranean

MSC Opera

MSC Cruises

Venice

-

Zadar, Croatia

-

Kotor

-

Ravenna

-

Venice

Venice, Croatia & Rome

Venice

-

Zadar, Croatia

-

Dubrovnik

-

Rome (Civitavecchia)

-

Ajaccio

-

Marseille

MSC Opera | 7 nights

03 Nov 19

FREE centrally located handpicked hotel stay
Flights Included

£

429

View Deal

Europe, Mediterranean

MSC Opera

MSC Cruises

Venice

-

Zadar, Croatia

-

Dubrovnik

-

Rome (Civitavecchia)

-

Ajaccio

-

Marseille

1nt Barcelona Stay & Mediterranean Gems

Barcelona

-

Genoa

-

Marseille

-

Barcelona

MSC Poesia | 4 nights

30 Sep 20

FREE centrally located handpicked hotel stay
Flights Included

£

429

View Deal

Europe, Mediterranean

MSC Poesia

MSC Cruises

Barcelona

-

Genoa

-

Marseille

-

Barcelona

7nt Northern Europe

Southampton

-

Zeebrugge

-

Amsterdam

-

Hamburg

-

Le Havre

-

Southampton

MSC Preziosa | 7 nights

07 Oct 20

No Fly Cruise
Child price from only £119pp

£

449

View Deal

Europe

MSC Preziosa

MSC Cruises

Southampton

-

Zeebrugge

-

Amsterdam

-

Hamburg

-

Le Havre

-

Southampton

7nt Northern Europe

Southampton

-

Zeebrugge

-

Amsterdam

-

Hamburg

-

Le Havre

-

Southampton

MSC Preziosa | 7 nights

14 Oct 20

No Fly Cruise
Child price from only £119pp

£

449

View Deal

Europe

MSC Preziosa

MSC Cruises

Southampton

-

Zeebrugge

-

Amsterdam

-

Hamburg

-

Le Havre

-

Southampton

7nt European Cities No Fly

Southampton

-

Zeebrugge

-

Rotterdam

-

Hamburg

-

Le Havre

-

Southampton

MSC Preziosa | 7 nights

11 Sep 19

No Fly Cruise
Child price from only £119pp

£

449

View Deal

Europe

MSC Preziosa

MSC Cruises

Southampton

-

Zeebrugge

-

Rotterdam

-

Hamburg

-

Le Havre

-

Southampton

7nt European Cities No Fly

Southampton

-

Zeebrugge

-

Rotterdam

-

Hamburg

-

Le Havre

-

Southampton

MSC Preziosa | 7 nights

04 Sep 19

£

449

View Deal

Europe

MSC Preziosa

MSC Cruises

Southampton

-

Zeebrugge

-

Rotterdam

-

Hamburg

-

Le Havre

-

Southampton

Croatian Gems & Med Cities

Venice

-

Zadar, Croatia

-

Dubrovnik

-

Rome (Civitavecchia)

-

Ajaccio

-

Marseille

-

Barcelona

MSC Opera | 8 nights

03 Nov 19

FREE centrally located handpicked hotel stay
Flights Included

£

449

View Deal

Europe, Mediterranean

MSC Opera

MSC Cruises

Venice

-

Zadar, Croatia

-

Dubrovnik

-

Rome (Civitavecchia)

-

Ajaccio

-

Marseille

-

Barcelona

Barcelona & Great Med Medley

Barcelona

-

Marseille

-

Genoa

-

Rome (Civitavecchia)

-

Palermo

-

Malta (La Valletta)

-

Barcelona

MSC Grandiosa | 8 nights

01 Jan 20

FREE centrally located handpicked hotel stay
Flights Included
Brand New Ship!

£

449

View Deal

Europe, Mediterranean

MSC Grandiosa

MSC Cruises

Barcelona

-

Marseille

-

Genoa

-

Rome (Civitavecchia)

-

Palermo

-

Malta (La Valletta)

-

Barcelona

Genoa to Lisbon

Genoa

-

Malaga

-

Casablanca

-

Lisbon

MSC Preziosa | 8 nights

01 Oct 19

FREE centrally located handpicked hotel stay
Flights Included
Free Upgrade to Balcony Stateroom

£

449

View Deal

Europe, Mediterranean, Iberian Peninsula

MSC Preziosa

MSC Cruises

Genoa

-

Malaga

-

Casablanca

-

Lisbon

7nt European Cities No Fly

Southampton

-

Zeebrugge

-

Rotterdam

-

Hamburg

-

Le Havre

-

Southampton

MSC Preziosa | 7 nights

28 Aug 19

£

449

View Deal

Europe

MSC Preziosa

MSC Cruises

Southampton

-

Zeebrugge

-

Rotterdam

-

Hamburg

-

Le Havre

-

Southampton

1nt Barcelona Stay & Mediterranean Gems

Barcelona

-

Genoa

-

Marseille

-

Barcelona

MSC Poesia | 4 nights

23 Sep 20

FREE centrally located handpicked hotel stay
Flights Included

£

449

View Deal

Europe, Mediterranean

MSC Poesia

MSC Cruises

Barcelona

-

Genoa

-

Marseille

-

Barcelona

2nts Venice & 7nts Magnificent Med

MSC Magnifica | 9 nights

22 Nov 19

Pre-Cruise Flight Included

Pre-Cruise Hotel 2night(s) Included

£

469

View Deal

Europe, Mediterranean

MSC Magnifica

MSC Cruises

Venice

-

Bari

-

Katakolon

-

Santorini Island

-

Athens (Piraeus)

-

Corfu

-

Kotor

-

Venice

Barcelona & Great Med Medley

Barcelona

-

Marseille

-

Genoa

-

Rome (Civitavecchia)

-

Palermo

-

Malta (La Valletta)

-

Barcelona

MSC Grandiosa | 8 nights

04 Dec 19

FREE centrally located handpicked hotel stay
Flights Included
Brand New Ship!

£

469

View Deal

Europe, Mediterranean

MSC Grandiosa

MSC Cruises

Barcelona

-

Marseille

-

Genoa

-

Rome (Civitavecchia)

-

Palermo

-

Malta (La Valletta)

-

Barcelona

Barcelona & Great Med Medley

Barcelona

-

Marseille

-

Genoa

-

Rome (Civitavecchia)

-

Palermo

-

Malta (La Valletta)

-

Barcelona

MSC Grandiosa | 8 nights

11 Dec 19

FREE centrally located handpicked hotel stay
Flights Included
Brand New Ship!

£

469

View Deal

Europe, Mediterranean

MSC Grandiosa

MSC Cruises

Barcelona

-

Marseille

-

Genoa

-

Rome (Civitavecchia)

-

Palermo

-

Malta (La Valletta)

-

Barcelona

5nt Italy, Montenegro & Croatia

Venice

-

Ravenna

-

Kotor

-

Split

-

Venice

MSC Orchestra | 5 nights

06 Nov 20

FREE centrally located handpicked hotel stay
Flights Included

£

479

View Deal

Europe, Mediterranean

MSC Orchestra

MSC Cruises

Venice

-

Ravenna

-

Kotor

-

Split

-

Venice

Barcelona & Great Med Medley

Barcelona

-

Marseille

-

Genoa

-

Rome (Civitavecchia)

-

Palermo

-

Malta (La Valletta)

-

Barcelona

MSC Grandiosa | 8 nights

15 Jan 20

FREE centrally located handpicked hotel stay
Flights Included
Brand New Ship!

£

479

View Deal

Europe, Mediterranean

MSC Grandiosa

MSC Cruises

Barcelona

-

Marseille

-

Genoa

-

Rome (Civitavecchia)

-

Palermo

-

Malta (La Valletta)

-

Barcelona

Venice 1nt Stay & 3nt Italian & Croatian Gems

Venice

-

Zadar, Croatia

-

Venice

MSC Lirica | 4 nights

18 Jun 20

FREE centrally located handpicked hotel stay
Flights Included

£

479

View Deal

Europe

MSC Lirica

MSC Cruises

Venice

-

Zadar, Croatia

-

Venice

6nt Mediterranean Discovery with Stays

Barcelona

-

Genoa

-

Marseille

-

Barcelona

MSC Divina | 6 nights

07 Apr 20

FREE centrally located handpicked hotel stay
Flights Included

£

479

View Deal

Europe, Mediterranean

MSC Divina

MSC Cruises

Barcelona

-

Genoa

-

Marseille

-

Barcelona

Venice Stay + Mediterranean Wonders

Venice

-

Zadar, Croatia

-

Venice

MSC Sinfonia | 4 nights

09 Oct 20

FREE centrally located handpicked hotel stay
Flights Included

£

479

View Deal

Europe

MSC Sinfonia

MSC Cruises

Venice

-

Zadar, Croatia

-

Venice

7nt Northern Europe

Southampton

-

Zeebrugge

-

Amsterdam

-

Hamburg

-

Le Havre

-

Southampton

MSC Preziosa | 7 nights

06 May 20

No Fly Cruise
Child price from only £119pp

£

499

View Deal

Europe

MSC Preziosa

MSC Cruises

Southampton

-

Zeebrugge

-

Amsterdam

-

Hamburg

-

Le Havre

-

Southampton

7nt Northern Europe

Southampton

-

Zeebrugge

-

Amsterdam

-

Hamburg

-

Le Havre

-

Southampton

MSC Preziosa | 7 nights

13 May 20

No Fly Cruise
Child price from only £119pp

£

499

View Deal

Europe

MSC Preziosa

MSC Cruises

Southampton

-

Zeebrugge

-

Amsterdam

-

Hamburg

-

Le Havre

-

Southampton

Costa Del Sol Beaches & Med Escape

Malaga

-

Marseille

-

Genoa

-

Barcelona

MSC Opera | 9 nights

28 Mar 20

FREE centrally located handpicked hotel stay
Flights Included

£

499

View Deal

Europe, Mediterranean

MSC Opera

MSC Cruises

Malaga

-

Marseille

-

Genoa

-

Barcelona

9nt Italian Cities & Adriatic Explorer

Genoa

-

Rome (Civitavecchia)

-

Kotor

-

Split

-

Venice

MSC Sinfonia | 9 nights

04 May 19

FREE centrally located handpicked hotel stay
Flights Included

£

499

View Deal

Europe, Mediterranean

MSC Sinfonia

MSC Cruises

Genoa

-

Rome (Civitavecchia)

-

Kotor

-

Split

-

Venice

7nt Spanish & Italian School Holiday Sojourn

Palma De Mallorca

-

Ibiza

-

Naples

-

Livorno

-

Genoa

MSC Fantasia | 7 nights

19 Oct 19

FREE centrally located handpicked hotel stay
Flights Included
Family of 4 fr £1899

£

499

View Deal

Europe, Mediterranean

MSC Fantasia

MSC Cruises

Palma De Mallorca

-

Ibiza

-

Naples

-

Livorno

-

Genoa

9nt Italy, Greece, Montenegro & Croatia

Genoa

-

Rome (Civitavecchia)

-

Corfu

-

Kotor

-

Split

-

Venice

MSC Magnifica | 9 nights

05 May 19

FREE centrally located handpicked hotel stay
Flights Included

£

499

View Deal

Europe, Mediterranean

MSC Magnifica

MSC Cruises

Genoa

-

Rome (Civitavecchia)

-

Corfu

-

Kotor

-

Split

-

Venice

1nt Barcelona Stay & 4nt Med Charms

Barcelona

-

Genoa

-

Marseille

-

Ibiza

-

Barcelona

MSC Poesia | 5 nights

26 Sep 20

FREE centrally located handpicked hotel stay
FREE All Inclusive or FREE 1st Child!

£

519

View Deal

Europe, Mediterranean

MSC Poesia

MSC Cruises

Barcelona

-

Genoa

-

Marseille

-

Ibiza

-

Barcelona

7nt Northern Europe

Southampton

-

Zeebrugge

-

Amsterdam

-

Hamburg

-

Le Havre

-

Southampton

MSC Preziosa | 7 nights

16 Sep 20

No Fly Cruise
Child price from only £119pp

£

529

View Deal

Europe

MSC Preziosa

MSC Cruises

Southampton

-

Zeebrugge

-

Amsterdam

-

Hamburg

-

Le Havre

-

Southampton

7nt Northern Europe

Southampton

-

Zeebrugge

-

Amsterdam

-

Hamburg

-

Le Havre

-

Southampton

MSC Preziosa | 7 nights

23 Sep 20

No Fly Cruise
Child price from only £119pp

£

529

View Deal

Europe

MSC Preziosa

MSC Cruises

Southampton

-

Zeebrugge

-

Amsterdam

-

Hamburg

-

Le Havre

-

Southampton

Rome 1nt Stay & 5nt Med Taster

Rome (Civitavecchia)

-

Cannes

-

Palma De Mallorca

-

Barcelona

-

Ajaccio

-

Genoa

MSC Seaview | 6 nights

12 Nov 19

FREE centrally located handpicked hotel stay
Flights Included

£

529

View Deal

Europe, Mediterranean

MSC Seaview

MSC Cruises

Rome (Civitavecchia)

-

Cannes

-

Palma De Mallorca

-

Barcelona

-

Ajaccio

-

Genoa

2nts Venice & 7nts Magnificent Med

MSC Magnifica | 9 nights

15 Nov 19

Pre-Cruise Flight Included

Pre-Cruise Hotel 2night(s) Included

£

529

View Deal

Europe, Mediterranean

MSC Magnifica

MSC Cruises

Venice

-

Bari

-

Katakolon

-

Santorini Island

-

Athens (Piraeus)

-

Corfu

-

Kotor

-

Venice

4nt Italy, Croatia & Montenegro

Venice

-

Split

-

Kotor

-

Venice

MSC Musica | 4 nights

15 Apr 20

FREE centrally located handpicked hotel stay
Flights Included

£

529

View Deal

Mediterranean

MSC Musica

MSC Cruises

Venice

-

Split

-

Kotor

-

Venice

2nt Barcelona & 3nt Mini Med Cruise

Barcelona

-

Genoa

-

Marseille

-

Barcelona

MSC Orchestra | 5 nights

23 Sep 19

FREE centrally located handpicked hotel stay
Flights Included

£

529

View Deal

Europe, Mediterranean

MSC Orchestra

MSC Cruises

Barcelona

-

Genoa

-

Marseille

-

Barcelona

8nt Med & Lisbon Adventure

Genoa

-

Malaga

-

Casablanca

-

Lisbon

MSC Preziosa | 8 nights

02 Oct 19

FREE centrally located handpicked hotel stay
Flights Included
Free Balcony Upgrade

£

529

View Deal

Europe, Mediterranean, Iberian Peninsula

MSC Preziosa

MSC Cruises

Genoa

-

Malaga

-

Casablanca

-

Lisbon

1nt Barcelona & 5nt Mediterranean Delights

Barcelona

-

Rome (Civitavecchia)

-

Genoa

-

Marseille

-

Barcelona

MSC Poesia | 6 nights

06 Oct 20

FREE centrally located handpicked hotel stay
Flights Included

£

529

View Deal

Europe, Mediterranean

MSC Poesia

MSC Cruises

Barcelona

-

Rome (Civitavecchia)

-

Genoa

-

Marseille

-

Barcelona

Venice Stay + 4nt Mediterranean Wonders

Venice

-

Kotor

-

Dubrovnik

-

Zadar, Croatia

-

Venice

MSC Sinfonia | 5 nights

16 Oct 20

FREE centrally located handpicked hotel stay
Flights Included

£

529

View Deal

Mediterranean

MSC Sinfonia

MSC Cruises

Venice

-

Kotor

-

Dubrovnik

-

Zadar, Croatia

-

Venice

South of France & Spanish Gems

Marseille

-

Ibiza

-

Palma De Mallorca

-

Barcelona

-

Genoa

-

Marseille

MSC Orchestra | 7 nights

04 Oct 19

FREE centrally located handpicked hotel stay
Flights Included

£

529

View Deal

Europe, Mediterranean

MSC Orchestra

MSC Cruises

Marseille

-

Ibiza

-

Palma De Mallorca

-

Barcelona

-

Genoa

-

Marseille

2nts Venice & 7nts Magnificent Med

MSC Magnifica | 9 nights

08 Nov 19

Pre-Cruise Flight Included

Pre-Cruise Hotel 2night(s) Included

£

539

View Deal

Europe, Mediterranean

MSC Magnifica

MSC Cruises

Venice

-

Bari

-

Katakolon

-

Santorini Island

-

Athens (Piraeus)

-

Corfu

-

Kotor

-

Venice

1nts Genoa & 7nts Mediterranean Fantasy

MSC Fantasia | 8 nights

04 Oct 19

Pre-Cruise Flight Included

Pre-Cruise Hotel 1night(s) Included

Post-Cruise Flight Included

£

539

View Deal

Europe, Mediterranean

MSC Fantasia

MSC Cruises

Genoa

-

Marseille

-

Palma De Mallorca

-

Ibiza

-

Naples

-

Livorno

-

Genoa

2nts Venice & 7nts Magnificent Med

MSC Magnifica | 9 nights

01 Nov 19

Pre-Cruise Flight Included

Pre-Cruise Hotel 2night(s) Included

£

549

View Deal

Europe, Mediterranean

MSC Magnifica

MSC Cruises

Venice

-

Bari

-

Katakolon

-

Santorini Island

-

Athens (Piraeus)

-

Corfu

-

Kotor

-

Venice

1nt Barcelona Stay & 3nt Mini Med Cruise

Barcelona

-

Marseille

-

Genoa

-

Barcelona

MSC Opera | 4 nights

14 Apr 20

FREE centrally located handpicked hotel stay
Flights Included

£

549

View Deal

Europe, Mediterranean

MSC Opera

MSC Cruises

Barcelona

-

Marseille

-

Genoa

-

Barcelona

7nt Portugal, Spain, France & Italy with Stays

Lisbon

-

Barcelona

-

Marseille

-

Genoa

MSC Preziosa | 7 nights

10 Nov 19

FREE centrally located handpicked hotel stay
Flights Included

£

549

View Deal

Europe, Mediterranean

MSC Preziosa

MSC Cruises

Lisbon

-

Barcelona

-

Marseille

-

Genoa

1nt Venice Stay & 4nt Italy, Croatia & Solvenia

Venice

-

Split

-

Zadar, Croatia

-

Koper

-

Venice

MSC Lirica | 5 nights

13 Sep 20

FREE centrally located handpicked hotel stay
Flights Included

£

549

View Deal

Europe, Mediterranean

MSC Lirica

MSC Cruises

Venice

-

Split

-

Zadar, Croatia

-

Koper

-

Venice

School Holidays Rome to Venice

Rome (Civitavecchia)

-

Split

-

Venice

MSC Lirica | 7 nights

21 Jul 19

FREE centrally located handpicked hotel stay
Flights Included
Free Upgrade to Oceanview Cabin

£

569

View Deal

Mediterranean

MSC Lirica

MSC Cruises

Rome (Civitavecchia)

-

Split

-

Venice

1nt Barcelona Stay and 7nt Med Memories

Barcelona

-

Marseille

-

Genoa

-

Rome (Civitavecchia)

-

Palermo

-

Malta (La Valletta)

-

Barcelona

MSC Virtuosa | 8 nights

26 Nov 20

FREE centrally located handpicked hotel stay
Flights Included
Brand New Ship!

£

569

View Deal

Europe, Mediterranean

MSC Virtuosa

MSC Cruises

Barcelona

-

Marseille

-

Genoa

-

Rome (Civitavecchia)

-

Palermo

-

Malta (La Valletta)

-

Barcelona

1nts Venice & 7nts Mediterranean Wonders

MSC Lirica | 8 nights

10 Oct 19

Pre-Cruise Flight Included

Pre-Cruise Hotel 1night(s) Included

£

579

View Deal

Europe, Mediterranean

MSC Lirica

MSC Cruises

Venice

-

Bari

-

Santorini Island

-

Chania, Crete

-

Cephalonia

-

Split

-

Venice

1nt Barcelona Stay & 4nt Mini Med Cruise

Barcelona

-

Palma De Mallorca

-

Marseille

-

Genoa

-

Barcelona

MSC Opera | 5 nights

05 Apr 20

FREE centrally located handpicked hotel stay
Flights Included

£

579

View Deal

Europe

MSC Opera

MSC Cruises

Barcelona

-

Palma De Mallorca

-

Marseille

-

Genoa

-

Barcelona

Barcelona 2nt Stay & 5nt Spain,Italy & France

Barcelona

-

Genoa

-

Marseille

-

Ibiza

-

Palma De Mallorca

-

Barcelona

MSC Orchestra | 7 nights

30 Sep 19

FREE centrally located handpicked hotel stay
Flights Included

£

579

View Deal

Mediterranean

MSC Orchestra

MSC Cruises

Barcelona

-

Genoa

-

Marseille

-

Ibiza

-

Palma De Mallorca

-

Barcelona

1nts Venice & 7nts Mediterranean Wonders

MSC Lirica | 8 nights

19 Sep 19

Pre-Cruise Flight Included

Pre-Cruise Hotel 1night(s) Included

£

589

View Deal

Europe, Mediterranean

MSC Lirica

MSC Cruises

Venice

-

Bari

-

Santorini Island

-

Chania, Crete

-

Cephalonia

-

Split

-

Venice

2nts Barcelona & 7nts Mediterranean Bliss

MSC Bellissima | 9 nights

30 Oct 19

Pre-Cruise Flight Included

Pre-Cruise Hotel 2night(s) Included

Post-Cruise Flight Included

£

599

View Deal

Europe, Mediterranean

MSC Bellissima

MSC Cruises

Barcelona

-

Marseille

-

Genoa

-

Naples

-

Messina

-

Malta (La Valletta)

-

Barcelona

7nt European Cities No Fly

Southampton

-

Zeebrugge

-

Rotterdam

-

Hamburg

-

Le Havre

-

Southampton

MSC Preziosa | 7 nights

18 Sep 19

No Fly Cruise
Child price from only £119pp

£

599

View Deal

Europe

MSC Preziosa

MSC Cruises

Southampton

-

Zeebrugge

-

Rotterdam

-

Hamburg

-

Le Havre

-

Southampton

1nt Venice Stay & 7nt Adriatic & Greek Isles

Venice

-

Dubrovnik

-

Corfu

-

Argostoli

-

Kotor

-

Split

-

Trieste

-

Venice

MSC Lirica | 8 nights

15 Oct 20

FREE centrally located handpicked hotel stay
Flights Included

£

599

View Deal

Europe, Mediterranean

MSC Lirica

MSC Cruises

Venice

-

Dubrovnik

-

Corfu

-

Argostoli

-

Kotor

-

Split

-

Trieste

-

Venice

1nt Venice Stay & 7nt Italy, Montenegro & Greece

Venice

-

Kotor

-

Mykonos

-

Santorini Island

-

Cephalonia

-

Bari

-

Venice

MSC Opera | 8 nights

31 Oct 20

FREE centrally located handpicked hotel stay
Flights Included

£

599

View Deal

Mediterranean

MSC Opera

MSC Cruises

Venice

-

Kotor

-

Mykonos

-

Santorini Island

-

Cephalonia

-

Bari

-

Venice

1nt Barcelona Stay and 7nt Med Memories

Barcelona

-

Marseille

-

Genoa

-

Rome (Civitavecchia)

-

Palermo

-

Malta (La Valletta)

-

Barcelona

MSC Virtuosa | 8 nights

12 Nov 20

FREE centrally located handpicked hotel stay
Flights Included
Brand New Ship!

£

599

View Deal

Europe, Mediterranean

MSC Virtuosa

MSC Cruises

Barcelona

-

Marseille

-

Genoa

-

Rome (Civitavecchia)

-

Palermo

-

Malta (La Valletta)

-

Barcelona

2nts Venice & 7nts Eastern Med Delights

MSC Lirica | 9 nights

02 Oct 19

Pre-Cruise Flight Included

Pre-Cruise Hotel 2night(s) Included

£

609

View Deal

Europe, Mediterranean

MSC Lirica

MSC Cruises

Venice

-

Bari

-

Santorini Island

-

Chania, Crete

-

Cephalonia

-

Split

-

Venice

2nts Nice & 7nts Beautiful Mediterranean

MSC Bellissima | 9 nights

18 Oct 19

Pre-Cruise Flight Included

Pre-Cruise Hotel 2night(s) Included

£

619

View Deal

Europe, Mediterranean

MSC Bellissima

MSC Cruises

Genoa

-

Naples

-

Messina

-

Malta (La Valletta)

-

Barcelona

-

Marseille

-

Genoa

1nts Genoa & 7nts Beautiful Med

MSC Bellissima | 8 nights

04 May 19

Pre-Cruise Flight Included

Pre-Cruise Hotel 1night(s) Included

Post-Cruise Flight Included

£

619

View Deal

Europe, Mediterranean

MSC Bellissima

MSC Cruises

Genoa

-

Naples

-

Messina

-

Malta (La Valletta)

-

Barcelona

-

Marseille

-

Genoa

2nts Venice & 7nts Mediterranean Wonders

MSC Lirica | 9 nights

25 Sep 19

Pre-Cruise Flight Included

Pre-Cruise Hotel 2night(s) Included

£

629

View Deal

Europe, Mediterranean

MSC Lirica

MSC Cruises

Venice

-

Bari

-

Santorini Island

-

Chania, Crete

-

Cephalonia

-

Split

-

Venice

Barcelona 1nt Stay & 7nt Western Mediterranean

Barcelona

-

Ibiza

-

Naples

-

Livorno

-

Genoa

-

Marseille

-

Barcelona

MSC Divina | 8 nights

11 Oct 20

FREE centrally located handpicked hotel stay
Flights Included

£

629

View Deal

Europe, Mediterranean

MSC Divina

MSC Cruises

Barcelona

-

Ibiza

-

Naples

-

Livorno

-

Genoa

-

Marseille

-

Barcelona

8nt Italy, Greece, Albania & Croatia

Venice

-

Bari

-

Katakolon

-

Mykonos

-

Athens (Piraeus)

-

Sarande

-

Dubrovnik

-

Venice

MSC Orchestra | 8 nights

16 Oct 20

FREE centrally located handpicked hotel stay
Flights Included

£

649

View Deal

Europe

MSC Orchestra

MSC Cruises

Venice

-

Bari

-

Katakolon

-

Mykonos

-

Athens (Piraeus)

-

Sarande

-

Dubrovnik

-

Venice

8nt Italy, Croatia, Greek Isles

Venice

-

Split

-

Santorini Island

-

Sarande

-

Dubrovnik

-

Italy (Ancona)

-

Venice

MSC Sinfonia | 8 nights

02 Oct 20

FREE centrally located handpicked hotel stay
Flights Included

£

649

View Deal

Europe, Mediterranean

MSC Sinfonia

MSC Cruises

Venice

-

Split

-

Santorini Island

-

Sarande

-

Dubrovnik

-

Italy (Ancona)

-

Venice

1nt Venice Stay & 7nt Adriatic & Greek Isles

Venice

-

Dubrovnik

-

Corfu

-

Argostoli

-

Kotor

-

Split

-

Trieste

-

Venice

MSC Lirica | 8 nights

01 Oct 20

FREE centrally located handpicked hotel stay
Flights Included

£

649

View Deal

Europe, Mediterranean

MSC Lirica

MSC Cruises

Venice

-

Dubrovnik

-

Corfu

-

Argostoli

-

Kotor

-

Split

-

Trieste

-

Venice

1nt Venice Stay & 7nt Adriatic & Greek Isles

Venice

-

Dubrovnik

-

Corfu

-

Argostoli

-

Kotor

-

Split

-

Trieste

-

Venice

MSC Lirica | 8 nights

08 Oct 20

FREE centrally located handpicked hotel stay
Flights Included

£

649

View Deal

Europe, Mediterranean

MSC Lirica

MSC Cruises

Venice

-

Dubrovnik

-

Corfu

-

Argostoli

-

Kotor

-

Split

-

Trieste

-

Venice

1nt Palma Stay & 7nt Mediterranean Discovery

Palma De Mallorca

-

Barcelona

-

Ajaccio

-

Genoa

-

La Spezia

-

Rome (Civitavecchia)

-

Cannes

-

Palma De Mallorca

MSC Seaview | 8 nights

05 Nov 20

FREE centrally located handpicked hotel stay
Flights Included

£

649

View Deal

Europe, Mediterranean

MSC Seaview

MSC Cruises

Palma De Mallorca

-

Barcelona

-

Ajaccio

-

Genoa

-

La Spezia

-

Rome (Civitavecchia)

-

Cannes

-

Palma De Mallorca

1nt Rome Stay & 5nt Mediterranean Delights

Rome (Civitavecchia)

-

Genoa

-

Marseille

-

Barcelona

-

Genoa

-

Rome (Civitavecchia)

MSC Magnifica | 6 nights

28 Apr 20

FREE centrally located handpicked hotel stay
Flights Included

£

649

View Deal

Europe, Mediterranean

MSC Magnifica

MSC Cruises

Rome (Civitavecchia)

-

Genoa

-

Marseille

-

Barcelona

-

Genoa

-

Rome (Civitavecchia)

9nt Med Voyage

Southampton

-

Vigo

-

Lisbon

-

Barcelona

-

Marseille

-

Genoa

MSC Preziosa | 9 nights

25 Sep 19

FREE centrally located handpicked hotel stay
Flights Included

£

649

View Deal

Europe, Mediterranean

MSC Preziosa

MSC Cruises

Southampton

-

Vigo

-

Lisbon

-

Barcelona

-

Marseille

-

Genoa

2nts Venice & 7nts Eastern Med Delights

MSC Lirica | 9 nights

16 Oct 19

Pre-Cruise Flight Included

Pre-Cruise Hotel 2night(s) Included

£

659

View Deal

Europe, Mediterranean

MSC Lirica

MSC Cruises

Venice

-

Bari

-

Santorini Island

-

Chania, Crete

-

Cephalonia

-

Split

-

Venice

2nts Venice & 7nts Mediterranean Wonders

MSC Lirica | 9 nights

11 Sep 19

Pre-Cruise Flight Included

Pre-Cruise Hotel 2night(s) Included

£

659

View Deal

Europe, Mediterranean

MSC Lirica

MSC Cruises

Venice

-

Bari

-

Santorini Island

-

Chania, Crete

-

Cephalonia

-

Split

-

Venice

8nt Italy, Greece, Albania & Croatia

Venice

-

Bari

-

Katakolon

-

Mykonos

-

Athens (Piraeus)

-

Sarande

-

Dubrovnik

-

Venice

MSC Orchestra | 8 nights

30 Oct 20

FREE centrally located handpicked hotel stay
Flights Included

£

669

View Deal

Europe

MSC Orchestra

MSC Cruises

Venice

-

Bari

-

Katakolon

-

Mykonos

-

Athens (Piraeus)

-

Sarande

-

Dubrovnik

-

Venice

1nts Genoa & 7nts Beautiful Med

MSC Bellissima | 8 nights

14 Sep 19

Pre-Cruise Flight Included

Pre-Cruise Hotel 1night(s) Included

Post-Cruise Flight Included

£

669

View Deal

Europe, Mediterranean

MSC Bellissima

MSC Cruises

Genoa

-

Naples

-

Messina

-

Malta (La Valletta)

-

Barcelona

-

Marseille

-

Genoa

2nts Barcelona & 7nts Western Med Bliss

MSC Bellissima | 9 nights

16 Oct 19

Pre-Cruise Flight Included

Pre-Cruise Hotel 2night(s) Included

Post-Cruise Flight Included

£

669

View Deal

Europe, Mediterranean

MSC Bellissima

MSC Cruises

Barcelona

-

Marseille

-

Genoa

-

Naples

-

Messina

-

Malta (La Valletta)

-

Barcelona

Barcelona 1nt Stay & 7nt Western Mediterranean

Barcelona

-

Ibiza

-

Naples

-

Livorno

-

Genoa

-

Marseille

-

Barcelona

MSC Divina | 8 nights

04 Oct 20

FREE centrally located handpicked hotel stay
Flights Included

£

669

View Deal

Europe, Mediterranean

MSC Divina

MSC Cruises

Barcelona

-

Ibiza

-

Naples

-

Livorno

-

Genoa

-

Marseille

-

Barcelona

1nt Venice Stay & 7nt Italy, Montenegro & Greece

Venice

-

Kotor

-

Mykonos

-

Santorini Island

-

Cephalonia

-

Bari

-

Venice

MSC Opera | 8 nights

03 Oct 20

FREE centrally located handpicked hotel stay
Flights Included

£

669

View Deal

Mediterranean

MSC Opera

MSC Cruises

Venice

-

Kotor

-

Mykonos

-

Santorini Island

-

Cephalonia

-

Bari

-

Venice

1nt Venice Stay & 7nt Italy, Montenegro & Greece

Venice

-

Kotor

-

Mykonos

-

Santorini Island

-

Cephalonia

-

Bari

-

Venice

MSC Opera | 8 nights

10 Oct 20

FREE centrally located handpicked hotel stay
Flights Included

£

669

View Deal

Mediterranean

MSC Opera

MSC Cruises

Venice

-

Kotor

-

Mykonos

-

Santorini Island

-

Cephalonia

-

Bari

-

Venice

7nt Genoa to Rome Cruise with Stays

Genoa

-

Marseille

-

Barcelona

-

Rome (Civitavecchia)

MSC Magnifica | 7 nights

20 Dec 19

FREE centrally located handpicked hotel stay
Flights Included

£

669

View Deal

Europe, Mediterranean

MSC Magnifica

MSC Cruises

Genoa

-

Marseille

-

Barcelona

-

Rome (Civitavecchia)

Rome 1nt Stay & 6nt Med Romance

Rome (Civitavecchia)

-

Cannes

-

Palma De Mallorca

-

Barcelona

-

Ajaccio

-

Genoa

-

Rome (Civitavecchia)

MSC Seaview | 7 nights

12 Nov 19

FREE centrally located handpicked hotel stay
Flights Included

£

679

View Deal

Europe

MSC Seaview

MSC Cruises

Rome (Civitavecchia)

-

Cannes

-

Palma De Mallorca

-

Barcelona

-

Ajaccio

-

Genoa

-

Rome (Civitavecchia)

1nts Genoa & 7nts Beautiful Med

MSC Bellissima | 8 nights

12 Oct 19

Pre-Cruise Flight Included

Pre-Cruise Hotel 1night(s) Included

Post-Cruise Flight Included

£

679

View Deal

Europe, Mediterranean

MSC Bellissima

MSC Cruises

Genoa

-

Naples

-

Messina

-

Malta (La Valletta)

-

Barcelona

-

Marseille

-

Genoa

1nt Barcelona & 7nt Mediterranean Seaviews

Barcelona

-

Ajaccio

-

Genoa

-

La Spezia

-

Rome (Civitavecchia)

-

Cannes

-

Palma De Mallorca

-

Barcelona

MSC Seaview | 8 nights

06 Nov 20

FREE centrally located handpicked hotel stay
Flights Included

£

679

View Deal

Europe, Mediterranean

MSC Seaview

MSC Cruises

Barcelona

-

Ajaccio

-

Genoa

-

La Spezia

-

Rome (Civitavecchia)

-

Cannes

-

Palma De Mallorca

-

Barcelona

1nt Venice Stay & 7nt Italy, Montenegro & Greece

Venice

-

Kotor

-

Mykonos

-

Santorini Island

-

Cephalonia

-

Bari

-

Venice

MSC Opera | 8 nights

17 Oct 20

FREE centrally located handpicked hotel stay
Flights Included

£

679

View Deal

Mediterranean

MSC Opera

MSC Cruises

Venice

-

Kotor

-

Mykonos

-

Santorini Island

-

Cephalonia

-

Bari

-

Venice

1nt Barcelona & 9nt Mediterranean Discovery

Barcelona

-

Marseille

-

Genoa

-

Malaga

-

Casablanca

-

Lisbon

-

Barcelona

MSC Splendida | 10 nights

31 Oct 20

FREE centrally located handpicked hotel stay
Flights Included

£

679

View Deal

Europe, Mediterranean

MSC Splendida

MSC Cruises

Barcelona

-

Marseille

-

Genoa

-

Malaga

-

Casablanca

-

Lisbon

-

Barcelona

4nts Salou & 7nts Mediterranean Beauty

MSC Bellissima | 11 nights

21 Oct 19

Pre-Cruise Flight Included

Pre-Cruise Hotel 4night(s) Included

Post-Cruise Flight Included

£

689

View Deal

Europe, Mediterranean

MSC Bellissima

MSC Cruises

Barcelona

-

Marseille

-

Genoa

-

Naples

-

Messina

-

Malta (La Valletta)

-

Barcelona

9nt Med Cruise & Stay with Monaco Grand Prix Tix

Genoa

-

Rome (Civitavecchia)

-

Palermo

-

Cagliari

-

Palma De Mallorca

-

Valencia

-

Marseille

-

Genoa

MSC Divina | 9 nights

18 May 19

Flights Included
Free Balcony Upgrade
Grand Prix Tickets

£

699

View Deal

Europe, Mediterranean

MSC Divina

MSC Cruises

Genoa

-

Rome (Civitavecchia)

-

Palermo

-

Cagliari

-

Palma De Mallorca

-

Valencia

-

Marseille

-

Genoa

8nt Italy, Greece, Albania & Croatia

Venice

-

Bari

-

Katakolon

-

Mykonos

-

Athens (Piraeus)

-

Sarande

-

Dubrovnik

-

Venice

MSC Orchestra | 8 nights

02 Oct 20

FREE centrally located handpicked hotel stay
Flights Included

£

699

View Deal

Europe

MSC Orchestra

MSC Cruises

Venice

-

Bari

-

Katakolon

-

Mykonos

-

Athens (Piraeus)

-

Sarande

-

Dubrovnik

-

Venice

8nt Italy, Greece, Albania & Croatia

Venice

-

Bari

-

Katakolon

-

Mykonos

-

Athens (Piraeus)

-

Sarande

-

Dubrovnik

-

Venice

MSC Orchestra | 8 nights

09 Oct 20

FREE centrally located handpicked hotel stay
Flights Included

£

699

View Deal

Europe

MSC Orchestra

MSC Cruises

Venice

-

Bari

-

Katakolon

-

Mykonos

-

Athens (Piraeus)

-

Sarande

-

Dubrovnik

-

Venice

8nt Italy, Croatia, Greek Isles

Venice

-

Split

-

Santorini Island

-

Sarande

-

Dubrovnik

-

Italy (Ancona)

-

Venice

MSC Sinfonia | 8 nights

24 Apr 20

FREE centrally located handpicked hotel stay
Flights Included

£

699

View Deal

Europe, Mediterranean

MSC Sinfonia

MSC Cruises

Venice

-

Split

-

Santorini Island

-

Sarande

-

Dubrovnik

-

Italy (Ancona)

-

Venice

2nts Venice & 7nts Mediterranean Wonders

MSC Lirica | 9 nights

04 Sep 19

Pre-Cruise Flight Included

Pre-Cruise Hotel 2night(s) Included

£

699

View Deal

Europe, Mediterranean

MSC Lirica

MSC Cruises

Venice

-

Bari

-

Santorini Island

-

Chania, Crete

-

Cephalonia

-

Split

-

Venice

Barcelona 2nt Stay & 4nt Spain,Italy & France

Barcelona

-

Genoa

-

Marseille

-

Ibiza

-

Barcelona

MSC Orchestra | 6 nights

05 Oct 19

FREE centrally located handpicked hotel stay
Flights Included

£

699

View Deal

Mediterranean

MSC Orchestra

MSC Cruises

Barcelona

-

Genoa

-

Marseille

-

Ibiza

-

Barcelona

7nt Miami, Caribbean & Ocean Cay Wonders

Miami

-

Nassau

-

Ocean Cay MSC Marine Reserve

-

Miami

MSC Meraviglia | 7 nights

17 Nov 19

FREE centrally located handpicked hotel stay
Flights Included
Book an Inside cabin & get Free Wifi
Book an Outside cabin & get Free Wifi & Easy Drinks Package
Book a Balcony cabin & get Free Wifi & Premium Drinks Package

£

699

View Deal

Caribbean

MSC Meraviglia

MSC Cruises

Miami

-

Nassau

-

Ocean Cay MSC Marine Reserve

-

Miami

Barcelona 1nt Stay & 7nt Western Mediterranean

Barcelona

-

Ibiza

-

Naples

-

Livorno

-

Genoa

-

Marseille

-

Barcelona

MSC Divina | 8 nights

27 Sep 20

FREE centrally located handpicked hotel stay
Flights Included

£

699

View Deal

Europe, Mediterranean

MSC Divina

MSC Cruises

Barcelona

-

Ibiza

-

Naples

-

Livorno

-

Genoa

-

Marseille

-

Barcelona

Barcelona 1nt Stay & 7nt Western Mediterranean

Barcelona

-

Ibiza

-

Naples

-

Livorno

-

Genoa

-

Marseille

-

Barcelona

MSC Divina | 8 nights

01 Nov 20

FREE centrally located handpicked hotel stay
Flights Included

£

699

View Deal

Europe, Mediterranean

MSC Divina

MSC Cruises

Barcelona

-

Ibiza

-

Naples

-

Livorno

-

Genoa

-

Marseille

-

Barcelona

Barcelona 1nt Stay & 7nt Western Mediterranean

Barcelona

-

Ibiza

-

Naples

-

Livorno

-

Genoa

-

Marseille

-

Barcelona

MSC Divina | 8 nights

08 Nov 20

FREE centrally located handpicked hotel stay
Flights Included

£

699

View Deal

Europe, Mediterranean

MSC Divina

MSC Cruises

Barcelona

-

Ibiza

-

Naples

-

Livorno

-

Genoa

-

Marseille

-

Barcelona

8nt Italy, Croatia, Greek Isles

Venice

-

Split

-

Santorini Island

-

Sarande

-

Dubrovnik

-

Italy (Ancona)

-

Venice

MSC Sinfonia | 8 nights

03 Apr 20

FREE centrally located handpicked hotel stay
Flights Included

£

699

View Deal

Europe, Mediterranean

MSC Sinfonia

MSC Cruises

Venice

-

Split

-

Santorini Island

-

Sarande

-

Dubrovnik

-

Italy (Ancona)

-

Venice

1nt Palma Stay & 7nt Mediterranean Discovery

Palma De Mallorca

-

Barcelona

-

Ajaccio

-

Genoa

-

La Spezia

-

Rome (Civitavecchia)

-

Cannes

-

Palma De Mallorca

MSC Seaview | 8 nights

29 Oct 20

FREE centrally located handpicked hotel stay
Flights Included

£

699

View Deal

Europe, Mediterranean

MSC Seaview

MSC Cruises

Palma De Mallorca

-

Barcelona

-

Ajaccio

-

Genoa

-

La Spezia

-

Rome (Civitavecchia)

-

Cannes

-

Palma De Mallorca

9nt Best of Japan & China

MSC Splendida | 9 nights

30 May 19

FREE centrally located handpicked hotel stay
Flights Included

£

699

View Deal

Asia & Indian Ocean

MSC Splendida

MSC Cruises

Yokohama

-

Shanghai

Barcelona Stay + Mediterranean Delights

Barcelona

-

Marseille

-

Genoa

-

Naples

-

Messina

-

Malta (La Valletta)

-

Barcelona

MSC Grandiosa | 8 nights

08 Oct 20

FREE centrally located handpicked hotel stay
Flights Included

£

699

View Deal

Europe, Mediterranean

MSC Grandiosa

MSC Cruises

Barcelona

-

Marseille

-

Genoa

-

Naples

-

Messina

-

Malta (La Valletta)

-

Barcelona

1nt Venice Stay & 7nt Italy, Montenegro & Greece

Venice

-

Kotor

-

Mykonos

-

Santorini Island

-

Cephalonia

-

Bari

-

Venice

MSC Opera | 8 nights

25 Apr 20

FREE centrally located handpicked hotel stay
Flights Included

£

699

View Deal

Mediterranean

MSC Opera

MSC Cruises

Venice

-

Kotor

-

Mykonos

-

Santorini Island

-

Cephalonia

-

Bari

-

Venice

9nt Valencia to Barcelona

Valencia

-

Marseille

-

Genoa

-

Marseille

-

Palma De Mallorca

-

Barcelona

MSC Divina | 9 nights

03 Apr 20

FREE centrally located handpicked hotel stay
Flights Included

£

699

View Deal

Europe, Mediterranean

MSC Divina

MSC Cruises

Valencia

-

Marseille

-

Genoa

-

Marseille

-

Palma De Mallorca

-

Barcelona

1nt Rome Stay & 7nt Western Mediterranean

Rome (Civitavecchia)

-

Palermo

-

Cagliari

-

Palma De Mallorca

-

Valencia

-

Marseille

-

Genoa

-

Rome (Civitavecchia)

MSC Fantasia | 8 nights

10 Oct 20

FREE centrally located handpicked hotel stay
Flights Included

£

699

View Deal

Europe, Mediterranean

MSC Fantasia

MSC Cruises

Rome (Civitavecchia)

-

Palermo

-

Cagliari

-

Palma De Mallorca

-

Valencia

-

Marseille

-

Genoa

-

Rome (Civitavecchia)

1nts Venice & 7nts Mediterranean Wonders

MSC Lirica | 8 nights

29 Aug 19

Pre-Cruise Flight Included

Pre-Cruise Hotel 1night(s) Included

£

709

View Deal

Europe, Mediterranean

MSC Lirica

MSC Cruises

Venice

-

Bari

-

Santorini Island

-

Chania, Crete

-

Cephalonia

-

Split

-

Venice

8nt Italy, Croatia, Greek Isles

Venice

-

Split

-

Santorini Island

-

Sarande

-

Dubrovnik

-

Italy (Ancona)

-

Venice

MSC Sinfonia | 8 nights

17 Apr 20

FREE centrally located handpicked hotel stay
Flights Included

£

719

View Deal

Europe, Mediterranean

MSC Sinfonia

MSC Cruises

Venice

-

Split

-

Santorini Island

-

Sarande

-

Dubrovnik

-

Italy (Ancona)

-

Venice

2nts Nice & 7nts Beautiful Mediterranean

MSC Bellissima | 9 nights

25 Oct 19

Pre-Cruise Flight Included

Pre-Cruise Hotel 2night(s) Included

£

719

View Deal

Europe, Mediterranean

MSC Bellissima

MSC Cruises

Genoa

-

Naples

-

Messina

-

Malta (La Valletta)

-

Barcelona

-

Marseille

-

Genoa

Barcelona 1nt Stay & 7nt Western Mediterranean

Barcelona

-

Ibiza

-

Naples

-

Livorno

-

Genoa

-

Marseille

-

Barcelona

MSC Divina | 8 nights

25 Oct 20

FREE centrally located handpicked hotel stay
Flights Included

£

719

View Deal

Europe, Mediterranean

MSC Divina

MSC Cruises

Barcelona

-

Ibiza

-

Naples

-

Livorno

-

Genoa

-

Marseille

-

Barcelona

1nt Barcelona & 9nt Mediterranean Discovery

Barcelona

-

Marseille

-

Genoa

-

Malaga

-

Casablanca

-

Lisbon

-

Barcelona

MSC Splendida | 10 nights

22 Oct 20

FREE centrally located handpicked hotel stay
Flights Included

£

719

View Deal

Europe, Mediterranean

MSC Splendida

MSC Cruises

Barcelona

-

Marseille

-

Genoa

-

Malaga

-

Casablanca

-

Lisbon

-

Barcelona

Med Voyage & 3nt Lake Garda Stay

Southampton

-

Vigo

-

Lisbon

-

Barcelona

-

Marseille

-

Genoa

MSC Preziosa | 10 nights

25 Sep 19

FREE centrally located handpicked hotel stay
Flights Included

£

719

View Deal

Europe, Mediterranean

MSC Preziosa

MSC Cruises

Southampton

-

Vigo

-

Lisbon

-

Barcelona

-

Marseille

-

Genoa

1nt Barcelona & 6nt Med Mosaic & 2nt Palma Stay

Barcelona

-

Ajaccio

-

Genoa

-

La Spezia

-

Rome (Civitavecchia)

-

Cannes

-

Palma De Mallorca

MSC Seaview | 8 nights

03 Apr 20

FREE centrally located handpicked hotel stay
Flights Included

£

719

View Deal

Europe, Mediterranean

MSC Seaview

MSC Cruises

Barcelona

-

Ajaccio

-

Genoa

-

La Spezia

-

Rome (Civitavecchia)

-

Cannes

-

Palma De Mallorca

Venice, Kotor & Greek Islands

Venice

-

Kotor

-

Mykonos

-

Santorini Island

-

Corfu

-

Bari

-

Venice

MSC Opera | 8 nights

19 Oct 19

FREE centrally located handpicked hotel stay
Flights Included

£

729

View Deal

Europe, Mediterranean

MSC Opera

MSC Cruises

Venice

-

Kotor

-

Mykonos

-

Santorini Island

-

Corfu

-

Bari

-

Venice

8nt Italy, Croatia, Greek Isles

Venice

-

Split

-

Santorini Island

-

Sarande

-

Dubrovnik

-

Italy (Ancona)

-

Venice

MSC Sinfonia | 8 nights

25 Sep 20

FREE centrally located handpicked hotel stay
Flights Included

£

729

View Deal

Europe, Mediterranean

MSC Sinfonia

MSC Cruises

Venice

-

Split

-

Santorini Island

-

Sarande

-

Dubrovnik

-

Italy (Ancona)

-

Venice

8nt Italy, Croatia & Greek Isles

Venice

-

Split

-

Santorini Island

-

Mykonos

-

Dubrovnik

-

Italy (Ancona)

-

Venice

MSC Sinfonia | 8 nights

08 May 20

FREE centrally located handpicked hotel stay
Flights Included

£

729

View Deal

Europe, Mediterranean

MSC Sinfonia

MSC Cruises

Venice

-

Split

-

Santorini Island

-

Mykonos

-

Dubrovnik

-

Italy (Ancona)

-

Venice

1nts Genoa & 7nts Beautiful Med

MSC Bellissima | 8 nights

28 Sep 19

Pre-Cruise Flight Included

Pre-Cruise Hotel 1night(s) Included

Post-Cruise Flight Included

£

729

View Deal

Europe, Mediterranean

MSC Bellissima

MSC Cruises

Genoa

-

Naples

-

Messina

-

Malta (La Valletta)

-

Barcelona

-

Marseille

-

Genoa

1nt Barcelona & 7nt Mediterranean Seaviews

Barcelona

-

Ajaccio

-

Genoa

-

La Spezia

-

Rome (Civitavecchia)

-

Cannes

-

Palma De Mallorca

-

Barcelona

MSC Seaview | 8 nights

09 Oct 20

FREE centrally located handpicked hotel stay
Flights Included

£

729

View Deal

Europe, Mediterranean

MSC Seaview

MSC Cruises

Barcelona

-

Ajaccio

-

Genoa

-

La Spezia

-

Rome (Civitavecchia)

-

Cannes

-

Palma De Mallorca

-

Barcelona

1nt Barcelona & 7nt Mediterranean Seaviews

Barcelona

-

Ajaccio

-

Genoa

-

La Spezia

-

Rome (Civitavecchia)

-

Cannes

-

Palma De Mallorca

-

Barcelona

MSC Seaview | 8 nights

30 Oct 20

FREE centrally located handpicked hotel stay
Flights Included

£

729

View Deal

Europe, Mediterranean

MSC Seaview

MSC Cruises

Barcelona

-

Ajaccio

-

Genoa

-

La Spezia

-

Rome (Civitavecchia)

-

Cannes

-

Palma De Mallorca

-

Barcelona

1nt Barcelona Stay & 5nt Mini Med Cruise

Barcelona

-

Palma De Mallorca

-

Marseille

-

Genoa

-

Barcelona

MSC Opera | 6 nights

09 Apr 20

FREE centrally located handpicked hotel stay
Flights Included

£

729

View Deal

Europe, Mediterranean

MSC Opera

MSC Cruises

Barcelona

-

Palma De Mallorca

-

Marseille

-

Genoa

-

Barcelona

1nt Venice Stay & 7nt Adriatic & Greek Isles

Venice

-

Dubrovnik

-

Corfu

-

Argostoli

-

Kotor

-

Split

-

Trieste

-

Venice

MSC Lirica | 8 nights

07 May 20

FREE centrally located handpicked hotel stay
Flights Included

£

729

View Deal

Europe, Mediterranean

MSC Lirica

MSC Cruises

Venice

-

Dubrovnik

-

Corfu

-

Argostoli

-

Kotor

-

Split

-

Trieste

-

Venice

1nt Venice Stay & 7nt Adriatic & Greek Isles

Venice

-

Dubrovnik

-

Corfu

-

Argostoli

-

Kotor

-

Split

-

Trieste

-

Venice

MSC Lirica | 8 nights

24 Sep 20

FREE centrally located handpicked hotel stay
Flights Included

£

729

View Deal

Europe, Mediterranean

MSC Lirica

MSC Cruises

Venice

-

Dubrovnik

-

Corfu

-

Argostoli

-

Kotor

-

Split

-

Trieste

-

Venice

1nt Venice Stay & 7nt Adriatic & Greek Isles

Venice

-

Dubrovnik

-

Corfu

-

Argostoli

-

Kotor

-

Split

-

Trieste

-

Venice

MSC Lirica | 8 nights

22 Oct 20

FREE centrally located handpicked hotel stay
Flights Included

£

729

View Deal

Europe, Mediterranean

MSC Lirica

MSC Cruises

Venice

-

Dubrovnik

-

Corfu

-

Argostoli

-

Kotor

-

Split

-

Trieste

-

Venice

Barcelona & Christmas in The Med

Barcelona

-

Rome (Civitavecchia)

-

Genoa

-

Marseille

-

Barcelona

MSC Magnifica | 7 nights

21 Dec 19

FREE centrally located handpicked hotel stay
Flights Included
Book an Inside cabin & get Free Wifi
Book an Outside cabin & get Free Wifi & Easy Drinks Package
Book a Balcony cabin & get Free Wifi & Premium Drinks Package

£

729

View Deal

Europe, Mediterranean

MSC Magnifica

MSC Cruises

Barcelona

-

Rome (Civitavecchia)

-

Genoa

-

Marseille

-

Barcelona

Barcelona 1nt Stay & 7nt Western Mediterranean

Barcelona

-

Ibiza

-

Naples

-

Livorno

-

Genoa

-

Marseille

-

Barcelona

MSC Divina | 8 nights

13 Sep 20

FREE centrally located handpicked hotel stay
Flights Included

£

729

View Deal

Europe, Mediterranean

MSC Divina

MSC Cruises

Barcelona

-

Ibiza

-

Naples

-

Livorno

-

Genoa

-

Marseille

-

Barcelona

Barcelona 1nt Stay & 7nt Western Mediterranean

Barcelona

-

Ibiza

-

Naples

-

Livorno

-

Genoa

-

Marseille

-

Barcelona

MSC Divina | 8 nights

20 Sep 20

FREE centrally located handpicked hotel stay
Flights Included

£

729

View Deal

Europe, Mediterranean

MSC Divina

MSC Cruises

Barcelona

-

Ibiza

-

Naples

-

Livorno

-

Genoa

-

Marseille

-

Barcelona

1nt Venice Stay & 7nt Italy, Montenegro & Greece

Venice

-

Kotor

-

Mykonos

-

Santorini Island

-

Cephalonia

-

Bari

-

Venice

MSC Opera | 8 nights

24 Oct 20

FREE centrally located handpicked hotel stay
Flights Included

£

729

View Deal

Mediterranean

MSC Opera

MSC Cruises

Venice

-

Kotor

-

Mykonos

-

Santorini Island

-

Cephalonia

-

Bari

-

Venice

1nt Rome Stay & 7nt Western Mediterranean

Rome (Civitavecchia)

-

Palermo

-

Cagliari

-

Palma De Mallorca

-

Valencia

-

Marseille

-

Genoa

-

Rome (Civitavecchia)

MSC Fantasia | 8 nights

04 Oct 20

FREE centrally located handpicked hotel stay
Flights Included

£

729

View Deal

Europe, Mediterranean

MSC Fantasia

MSC Cruises

Rome (Civitavecchia)

-

Palermo

-

Cagliari

-

Palma De Mallorca

-

Valencia

-

Marseille

-

Genoa

-

Rome (Civitavecchia)

1NTS VENICE & 7NTS MEDITERRANEAN DELIGHTS

MSC Lirica | 8 nights

30 May 19

Pre-Cruise Flight Included

Pre-Cruise Hotel 1night(s) Included

£

749

View Deal

Europe, Mediterranean

MSC Lirica

MSC Cruises

Venice

-

Bari

-

Santorini Island

-

Chania, Crete

-

Cephalonia

-

Split

-

Venice

1nts Venice & 7nts Mediterranean Wonders

MSC Lirica | 8 nights

13 Jun 19

Pre-Cruise Flight Included

Pre-Cruise Hotel 1night(s) Included

£

749

View Deal

Europe, Mediterranean

MSC Lirica

MSC Cruises

Venice

-

Bari

-

Santorini Island

-

Chania, Crete

-

Cephalonia

-

Split

-

Venice

1nts Genoa & 7nts Beautiful Med

MSC Bellissima | 8 nights

07 Sep 19

Pre-Cruise Flight Included

Pre-Cruise Hotel 1night(s) Included

Post-Cruise Flight Included

£

749

View Deal

Europe, Mediterranean

MSC Bellissima

MSC Cruises

Genoa

-

Naples

-

Messina

-

Malta (La Valletta)

-

Barcelona

-

Marseille

-

Genoa

4nts Salou & 7nts Mediterranean Beauty

MSC Bellissima | 11 nights

07 Oct 19

Pre-Cruise Flight Included

Pre-Cruise Hotel 4night(s) Included

Post-Cruise Flight Included

£

749

View Deal

Europe, Mediterranean

MSC Bellissima

MSC Cruises

Barcelona

-

Marseille

-

Genoa

-

Naples

-

Messina

-

Malta (La Valletta)

-

Barcelona

Valencia Stay + Western Mediterranean Cruise

Valencia

-

Marseille

-

Genoa

-

Rome (Civitavecchia)

-

Palermo

-

Cagliari

-

Palma De Mallorca

-

Valencia

MSC Fantasia | 8 nights

30 Sep 20

FREE centrally located handpicked hotel stay
Flights Included

£

749

View Deal

Europe, Mediterranean

MSC Fantasia

MSC Cruises

Valencia

-

Marseille

-

Genoa

-

Rome (Civitavecchia)

-

Palermo

-

Cagliari

-

Palma De Mallorca

-

Valencia

1nt Venice Stay & 7nt Adriatic & Greek Isles

Venice

-

Dubrovnik

-

Corfu

-

Argostoli

-

Kotor

-

Split

-

Trieste

-

Venice

MSC Lirica | 8 nights

14 May 20

FREE centrally located handpicked hotel stay
Flights Included

£

749

View Deal

Europe, Mediterranean

MSC Lirica

MSC Cruises

Venice

-

Dubrovnik

-

Corfu

-

Argostoli

-

Kotor

-

Split

-

Trieste

-

Venice

Barcelona 1nt Stay & 7nt Med Fantasies

Barcelona

-

Marseille

-

Genoa

-

Rome (Civitavecchia)

-

Palermo

-

Cagliari

-

Palma De Mallorca

-

Valencia

MSC Fantasia | 8 nights

25 Mar 20

FREE centrally located handpicked hotel stay
Flights Included

£

749

View Deal

Europe, Mediterranean

MSC Fantasia

MSC Cruises

Barcelona

-

Marseille

-

Genoa

-

Rome (Civitavecchia)

-

Palermo

-

Cagliari

-

Palma De Mallorca

-

Valencia

Barcelona Stay + Mediterranean Delights

Barcelona

-

Marseille

-

Genoa

-

Naples

-

Messina

-

Malta (La Valletta)

-

Barcelona

MSC Grandiosa | 8 nights

15 Oct 20

FREE centrally located handpicked hotel stay
Flights Included

£

749

View Deal

Europe, Mediterranean

MSC Grandiosa

MSC Cruises

Barcelona

-

Marseille

-

Genoa

-

Naples

-

Messina

-

Malta (La Valletta)

-

Barcelona

Barcelona Stay + Mediterranean Delights

Barcelona

-

Marseille

-

Genoa

-

Naples

-

Messina

-

Malta (La Valletta)

-

Barcelona

MSC Grandiosa | 8 nights

22 Oct 20

FREE centrally located handpicked hotel stay
Flights Included

£

749

View Deal

Europe, Mediterranean

MSC Grandiosa

MSC Cruises

Barcelona

-

Marseille

-

Genoa

-

Naples

-

Messina

-

Malta (La Valletta)

-

Barcelona

Barcelona Stay + Mediterranean Delights

Barcelona

-

Marseille

-

Genoa

-

Naples

-

Messina

-

Malta (La Valletta)

-

Barcelona

MSC Grandiosa | 8 nights

24 Sep 20

FREE centrally located handpicked hotel stay
Flights Included

£

749

View Deal

Europe, Mediterranean

MSC Grandiosa

MSC Cruises

Barcelona

-

Marseille

-

Genoa

-

Naples

-

Messina

-

Malta (La Valletta)

-

Barcelona

Barcelona Stay + Mediterranean Delights

Barcelona

-

Marseille

-

Genoa

-

Naples

-

Messina

-

Malta (La Valletta)

-

Barcelona

MSC Grandiosa | 8 nights

01 Oct 20

FREE centrally located handpicked hotel stay
Flights Included

£

749

View Deal

Europe, Mediterranean

MSC Grandiosa

MSC Cruises

Barcelona

-

Marseille

-

Genoa

-

Naples

-

Messina

-

Malta (La Valletta)

-

Barcelona

1nt Venice Stay & 7nt Italy, Montenegro & Greece

Venice

-

Kotor

-

Mykonos

-

Santorini Island

-

Cephalonia

-

Bari

-

Venice

MSC Opera | 8 nights

09 May 20

FREE centrally located handpicked hotel stay
Flights Included

£

749

View Deal

Mediterranean

MSC Opera

MSC Cruises

Venice

-

Kotor

-

Mykonos

-

Santorini Island

-

Cephalonia

-

Bari

-

Venice

1nt Venice Stay & 7nt Italy, Montenegro & Greece

Venice

-

Kotor

-

Mykonos

-

Santorini Island

-

Cephalonia

-

Bari

-

Venice

MSC Opera | 8 nights

16 May 20

FREE centrally located handpicked hotel stay
Flights Included

£

749

View Deal

Mediterranean

MSC Opera

MSC Cruises

Venice

-

Kotor

-

Mykonos

-

Santorini Island

-

Cephalonia

-

Bari

-

Venice

1nt Venice Stay & 7nt Italy, Montenegro & Greece

Venice

-

Kotor

-

Mykonos

-

Santorini Island

-

Cephalonia

-

Bari

-

Venice

MSC Opera | 8 nights

30 May 20

FREE centrally located handpicked hotel stay
Flights Included

£

749

View Deal

Mediterranean

MSC Opera

MSC Cruises

Venice

-

Kotor

-

Mykonos

-

Santorini Island

-

Cephalonia

-

Bari

-

Venice

1nt Venice Stay & 7nt Italy, Montenegro & Greece

Venice

-

Kotor

-

Mykonos

-

Santorini Island

-

Cephalonia

-

Bari

-

Venice

MSC Opera | 8 nights

06 Jun 20

FREE centrally located handpicked hotel stay
Flights Included

£

749

View Deal

Mediterranean

MSC Opera

MSC Cruises

Venice

-

Kotor

-

Mykonos

-

Santorini Island

-

Cephalonia

-

Bari

-

Venice

1nt Venice Stay & 7nt Italy, Montenegro & Greece

Venice

-

Kotor

-

Mykonos

-

Santorini Island

-

Cephalonia

-

Bari

-

Venice

MSC Opera | 8 nights

19 Sep 20

FREE centrally located handpicked hotel stay
Flights Included

£

749

View Deal

Mediterranean

MSC Opera

MSC Cruises

Venice

-

Kotor

-

Mykonos

-

Santorini Island

-

Cephalonia

-

Bari

-

Venice

1nt Venice Stay & 7nt Italy, Montenegro & Greece

Venice

-

Kotor

-

Mykonos

-

Santorini Island

-

Cephalonia

-

Bari

-

Venice

MSC Opera | 8 nights

26 Sep 20

FREE centrally located handpicked hotel stay
Flights Included

£

749

View Deal

Mediterranean

MSC Opera

MSC Cruises

Venice

-

Kotor

-

Mykonos

-

Santorini Island

-

Cephalonia

-

Bari

-

Venice

Barcelona Stay + Mediterranean Delights

Barcelona

-

Marseille

-

Genoa

-

Naples

-

Messina

-

Malta (La Valletta)

-

Barcelona

MSC Grandiosa | 8 nights

02 Apr 20

FREE centrally located handpicked hotel stay
Flights Included

£

749

View Deal

Europe, Mediterranean

MSC Grandiosa

MSC Cruises

Barcelona

-

Marseille

-

Genoa

-

Naples

-

Messina

-

Malta (La Valletta)

-

Barcelona

1nt Barcelona & 9nt Mediterranean Discovery

Barcelona

-

Marseille

-

Genoa

-

Malaga

-

Casablanca

-

Lisbon

-

Barcelona

MSC Splendida | 10 nights

04 Oct 20

FREE centrally located handpicked hotel stay
Flights Included

£

749

View Deal

Europe, Mediterranean

MSC Splendida

MSC Cruises

Barcelona

-

Marseille

-

Genoa

-

Malaga

-

Casablanca

-

Lisbon

-

Barcelona

1nt Barcelona & 9nt Mediterranean Discovery

Barcelona

-

Marseille

-

Genoa

-

Malaga

-

Casablanca

-

Lisbon

-

Barcelona

MSC Splendida | 10 nights

13 Oct 20

FREE centrally located handpicked hotel stay
Flights Included

£

749

View Deal

Europe, Mediterranean

MSC Splendida

MSC Cruises

Barcelona

-

Marseille

-

Genoa

-

Malaga

-

Casablanca

-

Lisbon

-

Barcelona

1nt Rome Stay & 7nt Western Mediterranean

Rome (Civitavecchia)

-

Palermo

-

Cagliari

-

Palma De Mallorca

-

Valencia

-

Marseille

-

Genoa

-

Rome (Civitavecchia)

MSC Fantasia | 8 nights

28 Mar 20

FREE centrally located handpicked hotel stay
Flights Included

£

749

View Deal

Europe, Mediterranean

MSC Fantasia

MSC Cruises

Rome (Civitavecchia)

-

Palermo

-

Cagliari

-

Palma De Mallorca

-

Valencia

-

Marseille

-

Genoa

-

Rome (Civitavecchia)

1nt Rome Stay & 7nt Western Mediterranean

Rome (Civitavecchia)

-

Palermo

-

Cagliari

-

Palma De Mallorca

-

Valencia

-

Marseille

-

Genoa

-

Rome (Civitavecchia)

MSC Fantasia | 8 nights

26 Sep 20

FREE centrally located handpicked hotel stay
Flights Included

£

749

View Deal

Europe, Mediterranean

MSC Fantasia

MSC Cruises

Rome (Civitavecchia)

-

Palermo

-

Cagliari

-

Palma De Mallorca

-

Valencia

-

Marseille

-

Genoa

-

Rome (Civitavecchia)

1nts Venice & 7nts Mediterranean Wonders

MSC Lirica | 8 nights

06 Jun 19

Pre-Cruise Flight Included

Pre-Cruise Hotel 1night(s) Included

£

759

View Deal

Europe, Mediterranean

MSC Lirica

MSC Cruises

Venice

-

Bari

-

Santorini Island

-

Chania, Crete

-

Cephalonia

-

Split

-

Venice

1nts Genoa & 7nts Beautiful Med

MSC Bellissima | 8 nights

05 Oct 19

Pre-Cruise Flight Included

Pre-Cruise Hotel 1night(s) Included

Post-Cruise Flight Included

£

759

View Deal

Europe, Mediterranean

MSC Bellissima

MSC Cruises

Genoa

-

Naples

-

Messina

-

Malta (La Valletta)

-

Barcelona

-

Marseille

-

Genoa

2nts Marseille & 7nts Beauty of the Med

MSC Bellissima | 9 nights

29 Aug 19

Pre-Cruise Flight Included

Pre-Cruise Hotel 2night(s) Included

£

759

View Deal

Europe, Mediterranean

MSC Bellissima

MSC Cruises

Marseille

-

Genoa

-

Naples

-

Messina

-

Malta (La Valletta)

-

Barcelona

-

Marseille

2nts Marseille & 7nts Beauty of the Med

MSC Bellissima | 9 nights

17 Oct 19

Pre-Cruise Flight Included

Pre-Cruise Hotel 2night(s) Included

£

759

View Deal

Europe, Mediterranean

MSC Bellissima

MSC Cruises

Marseille

-

Genoa

-

Naples

-

Messina

-

Malta (La Valletta)

-

Barcelona

-

Marseille

8nt Italy, Greece, Albania & Croatia

Venice

-

Bari

-

Katakolon

-

Mykonos

-

Athens (Piraeus)

-

Sarande

-

Dubrovnik

-

Venice

MSC Orchestra | 8 nights

18 Sep 20

FREE centrally located handpicked hotel stay
Flights Included

£

769

View Deal

Europe

MSC Orchestra

MSC Cruises

Venice

-

Bari

-

Katakolon

-

Mykonos

-

Athens (Piraeus)

-

Sarande

-

Dubrovnik

-

Venice

8nt Italy, Greece, Albania & Croatia

Venice

-

Bari

-

Katakolon

-

Mykonos

-

Athens (Piraeus)

-

Sarande

-

Dubrovnik

-

Venice

MSC Orchestra | 8 nights

25 Sep 20

FREE centrally located handpicked hotel stay
Flights Included

£

769

View Deal

Europe

MSC Orchestra

MSC Cruises

Venice

-

Bari

-

Katakolon

-

Mykonos

-

Athens (Piraeus)

-

Sarande

-

Dubrovnik

-

Venice

8nt Italy, Croatia & Greek Isles

Venice

-

Split

-

Santorini Island

-

Mykonos

-

Dubrovnik

-

Italy (Ancona)

-

Venice

MSC Sinfonia | 8 nights

15 May 20

FREE centrally located handpicked hotel stay
Flights Included

£

769

View Deal

Europe, Mediterranean

MSC Sinfonia

MSC Cruises

Venice

-

Split

-

Santorini Island

-

Mykonos

-

Dubrovnik

-

Italy (Ancona)

-

Venice

2nts Barcelona & 7nts Western Med Bliss

MSC Bellissima | 9 nights

02 Oct 19

Pre-Cruise Flight Included

Pre-Cruise Hotel 2night(s) Included

Post-Cruise Flight Included

£

769

View Deal

Europe, Mediterranean

MSC Bellissima

MSC Cruises

Barcelona

-

Marseille

-

Genoa

-

Naples

-

Messina

-

Malta (La Valletta)

-

Barcelona

2nts Marseille & 7nts Beauty of the Med

MSC Bellissima | 9 nights

02 May 19

Pre-Cruise Flight Included

Pre-Cruise Hotel 2night(s) Included

£

769

View Deal

Europe, Mediterranean

MSC Bellissima

MSC Cruises

Marseille

-

Genoa

-

Naples

-

Messina

-

Malta (La Valletta)

-

Barcelona

-

Marseille

3nt Verona Stay & 5nt Cruise & 2nt Venice Stay

Venice

-

Koper

-

Zadar, Croatia

-

Sarande

-

Dubrovnik

-

Venice

MSC Musica | 10 nights

17 May 19

FREE centrally located handpicked hotel stay
Flights Included

£

769

View Deal

Europe, Mediterranean

MSC Musica

MSC Cruises

Venice

-

Koper

-

Zadar, Croatia

-

Sarande

-

Dubrovnik

-

Venice

5nt Adriatic Gems with Lake Garda & Venice Stays

Venice

-

Koper

-

Zadar, Croatia

-

Sarande

-

Dubrovnik

-

Venice

MSC Musica | 12 nights

16 May 19

FREE centrally located handpicked hotel stay
Flights Included

£

769

View Deal

Europe, Mediterranean

MSC Musica

MSC Cruises

Venice

-

Koper

-

Zadar, Croatia

-

Sarande

-

Dubrovnik

-

Venice

Barcelona 1nt Stay & 7nt Western Mediterranean

Barcelona

-

Ibiza

-

Naples

-

Livorno

-

Genoa

-

Marseille

-

Barcelona

MSC Divina | 8 nights

26 Apr 20

FREE centrally located handpicked hotel stay
Flights Included

£

769

View Deal

Europe, Mediterranean

MSC Divina

MSC Cruises

Barcelona

-

Ibiza

-

Naples

-

Livorno

-

Genoa

-

Marseille

-

Barcelona

1nt Rome Stay & 7nt Western Mediterranean

Rome (Civitavecchia)

-

Palermo

-

Cagliari

-

Palma De Mallorca

-

Valencia

-

Marseille

-

Genoa

-

Rome (Civitavecchia)

MSC Fantasia | 8 nights

04 Apr 20

FREE centrally located handpicked hotel stay
Flights Included

£

769

View Deal

Europe, Mediterranean

MSC Fantasia

MSC Cruises

Rome (Civitavecchia)

-

Palermo

-

Cagliari

-

Palma De Mallorca

-

Valencia

-

Marseille

-

Genoa

-

Rome (Civitavecchia)

1nt Rome Stay & 7nt Western Mediterranean

Rome (Civitavecchia)

-

Palermo

-

Cagliari

-

Palma De Mallorca

-

Valencia

-

Marseille

-

Genoa

-

Rome (Civitavecchia)

MSC Fantasia | 8 nights

25 Apr 20

FREE centrally located handpicked hotel stay
Flights Included

£

769

View Deal

Europe, Mediterranean

MSC Fantasia

MSC Cruises

Rome (Civitavecchia)

-

Palermo

-

Cagliari

-

Palma De Mallorca

-

Valencia

-

Marseille

-

Genoa

-

Rome (Civitavecchia)

1nt Rome Stay & 7nt Western Mediterranean

Rome (Civitavecchia)

-

Palermo

-

Cagliari

-

Palma De Mallorca

-

Valencia

-

Marseille

-

Genoa

-

Rome (Civitavecchia)

MSC Fantasia | 8 nights

17 Oct 20

FREE centrally located handpicked hotel stay
Flights Included

£

769

View Deal

Europe, Mediterranean

MSC Fantasia

MSC Cruises

Rome (Civitavecchia)

-

Palermo

-

Cagliari

-

Palma De Mallorca

-

Valencia

-

Marseille

-

Genoa

-

Rome (Civitavecchia)

1nt Rome Stay & 7nt Western Mediterranean

Rome (Civitavecchia)

-

Palermo

-

Cagliari

-

Palma De Mallorca

-

Valencia

-

Marseille

-

Genoa

-

Rome (Civitavecchia)

MSC Fantasia | 8 nights

31 Oct 20

FREE centrally located handpicked hotel stay
Flights Included

£

769

View Deal

Europe, Mediterranean

MSC Fantasia

MSC Cruises

Rome (Civitavecchia)

-

Palermo

-

Cagliari

-

Palma De Mallorca

-

Valencia

-

Marseille

-

Genoa

-

Rome (Civitavecchia)

1nts Genoa & 7nts Beautiful Med

MSC Bellissima | 8 nights

31 Aug 19

Pre-Cruise Flight Included

Pre-Cruise Hotel 1night(s) Included

Post-Cruise Flight Included

£

779

View Deal

Europe, Mediterranean

MSC Bellissima

MSC Cruises

Genoa

-

Naples

-

Messina

-

Malta (La Valletta)

-

Barcelona

-

Marseille

-

Genoa

2nts Marseille & 7nts Beauty of the Med

MSC Bellissima | 9 nights

03 Oct 19

Pre-Cruise Flight Included

Pre-Cruise Hotel 2night(s) Included

£

779

View Deal

Europe, Mediterranean

MSC Bellissima

MSC Cruises

Marseille

-

Genoa

-

Naples

-

Messina

-

Malta (La Valletta)

-

Barcelona

-

Marseille

1nt Barcelona & 7nt Mediterranean Seaviews

Barcelona

-

Ajaccio

-

Genoa

-

La Spezia

-

Rome (Civitavecchia)

-

Cannes

-

Palma De Mallorca

-

Barcelona

MSC Seaview | 8 nights

25 Sep 20

FREE centrally located handpicked hotel stay
Flights Included

£

779

View Deal

Europe, Mediterranean

MSC Seaview

MSC Cruises

Barcelona

-

Ajaccio

-

Genoa

-

La Spezia

-

Rome (Civitavecchia)

-

Cannes

-

Palma De Mallorca

-

Barcelona

1nt Barcelona & 7nt Mediterranean Seaviews

Barcelona

-

Ajaccio

-

Genoa

-

La Spezia

-

Rome (Civitavecchia)

-

Cannes

-

Palma De Mallorca

-

Barcelona

MSC Seaview | 8 nights

02 Oct 20

FREE centrally located handpicked hotel stay
Flights Included

£

779

View Deal

Europe, Mediterranean

MSC Seaview

MSC Cruises

Barcelona

-

Ajaccio

-

Genoa

-

La Spezia

-

Rome (Civitavecchia)

-

Cannes

-

Palma De Mallorca

-

Barcelona

1nt Barcelona & 7nt Mediterranean Seaviews

Barcelona

-

Ajaccio

-

Genoa

-

La Spezia

-

Rome (Civitavecchia)

-

Cannes

-

Palma De Mallorca

-

Barcelona

MSC Seaview | 8 nights

16 Oct 20

FREE centrally located handpicked hotel stay
Flights Included

£

779

View Deal

Europe, Mediterranean

MSC Seaview

MSC Cruises

Barcelona

-

Ajaccio

-

Genoa

-

La Spezia

-

Rome (Civitavecchia)

-

Cannes

-

Palma De Mallorca

-

Barcelona

1nt Barcelona & 7nt Mediterranean Seaviews

Barcelona

-

Ajaccio

-

Genoa

-

La Spezia

-

Rome (Civitavecchia)

-

Cannes

-

Palma De Mallorca

-

Barcelona

MSC Seaview | 8 nights

23 Oct 20

FREE centrally located handpicked hotel stay
Flights Included

£

779

View Deal

Europe, Mediterranean

MSC Seaview

MSC Cruises

Barcelona

-

Ajaccio

-

Genoa

-

La Spezia

-

Rome (Civitavecchia)

-

Cannes

-

Palma De Mallorca

-

Barcelona

Dubai 1nt Stay & 7nt Dubai & Emirates

Dubai

-

Abu Dhabi

-

Sir Bani Yas Island (UAE)

-

Bahrain

-

Doha

-

Dubai

MSC Lirica | 8 nights

19 Mar 20

FREE centrally located handpicked hotel stay
Flights Included
Book an Inside cabin & get Free Wifi
Book an Outside cabin & get Free Wifi & Easy Drinks Package
Book a Balcony cabin & get Free Wifi & Premium Drinks Package

£

779

View Deal

Dubai & Emirates

MSC Lirica

MSC Cruises

Dubai

-

Abu Dhabi

-

Sir Bani Yas Island (UAE)

-

Bahrain

-

Doha

-

Dubai

Barcelona 1nt Stay & 7nt Western Mediterranean

Barcelona

-

Ibiza

-

Naples

-

Livorno

-

Genoa

-

Marseille

-

Barcelona

MSC Divina | 8 nights

18 Oct 20

FREE centrally located handpicked hotel stay
Flights Included

£

779

View Deal

Europe, Mediterranean

MSC Divina

MSC Cruises

Barcelona

-

Ibiza

-

Naples

-

Livorno

-

Genoa

-

Marseille

-

Barcelona

Barcelona Stay + Mediterranean Cruise

Barcelona

-

Marseille

-

Genoa

-

Naples

-

Messina

-

Malta (La Valletta)

-

Palma De Mallorca

-

Barcelona

MSC Grandiosa | 9 nights

25 Mar 20

FREE centrally located handpicked hotel stay
Flights Included
Brand New Ship!

£

779

View Deal

Europe, Mediterranean

MSC Grandiosa

MSC Cruises

Barcelona

-

Marseille

-

Genoa

-

Naples

-

Messina

-

Malta (La Valletta)

-

Palma De Mallorca

-

Barcelona

Valencia 1nt Stay & 7nt Western Mediterranean

Valencia

-

Marseille

-

Genoa

-

Rome (Civitavecchia)

-

Palermo

-

Cagliari

-

Palma De Mallorca

-

Valencia

MSC Fantasia | 8 nights

01 Apr 20

FREE centrally located handpicked hotel stay
Flights Included

£

779

View Deal

Europe, Mediterranean

MSC Fantasia

MSC Cruises

Valencia

-

Marseille

-

Genoa

-

Rome (Civitavecchia)

-

Palermo

-

Cagliari

-

Palma De Mallorca

-

Valencia

1nt Palma Stay & 7nt Mediterranean Discovery

Palma De Mallorca

-

Barcelona

-

Ajaccio

-

Genoa

-

La Spezia

-

Rome (Civitavecchia)

-

Cannes

-

Palma De Mallorca

MSC Seaview | 8 nights

23 Apr 20

FREE centrally located handpicked hotel stay
Flights Included

£

779

View Deal

Europe, Mediterranean

MSC Seaview

MSC Cruises

Palma De Mallorca

-

Barcelona

-

Ajaccio

-

Genoa

-

La Spezia

-

Rome (Civitavecchia)

-

Cannes

-

Palma De Mallorca

Barcelona Stay + Mediterranean Delights

Barcelona

-

Marseille

-

Genoa

-

Naples

-

Messina

-

Malta (La Valletta)

-

Barcelona

MSC Grandiosa | 8 nights

10 Sep 20

FREE centrally located handpicked hotel stay
Flights Included

£

779

View Deal

Europe, Mediterranean

MSC Grandiosa

MSC Cruises

Barcelona

-

Marseille

-

Genoa

-

Naples

-

Messina

-

Malta (La Valletta)

-

Barcelona

1nt Venice Stay & 7nt Italy, Montenegro & Greece

Venice

-

Kotor

-

Mykonos

-

Santorini Island

-

Cephalonia

-

Bari

-

Venice

MSC Opera | 8 nights

12 Sep 20

FREE centrally located handpicked hotel stay
Flights Included

£

779

View Deal

Mediterranean

MSC Opera

MSC Cruises

Venice

-

Kotor

-

Mykonos

-

Santorini Island

-

Cephalonia

-

Bari

-

Venice

4nts Costa Brava & 7nts Mediterranean Beauty

MSC Bellissima | 11 nights

23 Sep 19

Pre-Cruise Flight Included

Pre-Cruise Hotel 4night(s) Included

£

789

View Deal

Europe, Mediterranean

MSC Bellissima

MSC Cruises

Barcelona

-

Marseille

-

Genoa

-

Naples

-

Messina

-

Malta (La Valletta)

-

Barcelona

8nt Italy, Greece, Albania & Croatia

Venice

-

Bari

-

Katakolon

-

Mykonos

-

Athens (Piraeus)

-

Sarande

-

Dubrovnik

-

Venice

MSC Orchestra | 8 nights

23 Oct 20

FREE centrally located handpicked hotel stay
Flights Included

£

799

View Deal

Europe

MSC Orchestra

MSC Cruises

Venice

-

Bari

-

Katakolon

-

Mykonos

-

Athens (Piraeus)

-

Sarande

-

Dubrovnik

-

Venice

8nt Italy, Greece, Albania & Croatia

Venice

-

Bari

-

Katakolon

-

Mykonos

-

Athens (Piraeus)

-

Sarande

-

Dubrovnik

-

Venice

MSC Orchestra | 8 nights

04 Sep 20

FREE centrally located handpicked hotel stay
Flights Included

£

799

View Deal

Europe

MSC Orchestra

MSC Cruises

Venice

-

Bari

-

Katakolon

-

Mykonos

-

Athens (Piraeus)

-

Sarande

-

Dubrovnik

-

Venice

8nt Italy, Croatia & Greek Isles

Venice

-

Split

-

Santorini Island

-

Mykonos

-

Dubrovnik

-

Italy (Ancona)

-

Venice

MSC Sinfonia | 8 nights

05 Jun 20

FREE centrally located handpicked hotel stay
Flights Included

£

799

View Deal

Europe, Mediterranean

MSC Sinfonia

MSC Cruises

Venice

-

Split

-

Santorini Island

-

Mykonos

-

Dubrovnik

-

Italy (Ancona)

-

Venice

8nt Italy, Croatia & Greek Isles

Venice

-

Split

-

Santorini Island

-

Mykonos

-

Dubrovnik

-

Italy (Ancona)

-

Venice

MSC Sinfonia | 8 nights

03 Jul 20

FREE centrally located handpicked hotel stay
Flights Included

£

799

View Deal

Europe, Mediterranean

MSC Sinfonia

MSC Cruises

Venice

-

Split

-

Santorini Island

-

Mykonos

-

Dubrovnik

-

Italy (Ancona)

-

Venice

1nt Barcelona & 7nt Mediterranean Seaviews

Barcelona

-

Ajaccio

-

Genoa

-

La Spezia

-

Rome (Civitavecchia)

-

Cannes

-

Palma De Mallorca

-

Barcelona

MSC Seaview | 8 nights

24 Apr 20

FREE centrally located handpicked hotel stay
Flights Included

£

799

View Deal

Europe, Mediterranean

MSC Seaview

MSC Cruises

Barcelona

-

Ajaccio

-

Genoa

-

La Spezia

-

Rome (Civitavecchia)

-

Cannes

-

Palma De Mallorca

-

Barcelona

1nt Venice Stay & 7nt Adriatic & Greek Isles

Venice

-

Dubrovnik

-

Corfu

-

Argostoli

-

Kotor

-

Split

-

Trieste

-

Venice

MSC Lirica | 8 nights

04 Jun 20

FREE centrally located handpicked hotel stay
Flights Included

£

799

View Deal

Europe, Mediterranean

MSC Lirica

MSC Cruises

Venice

-

Dubrovnik

-

Corfu

-

Argostoli

-

Kotor

-

Split

-

Trieste

-

Venice

1nt Venice Stay & 7nt Mediterranean Delights

Venice

-

Dubrovnik

-

Corfu

-

Cephalonia

-

Malta (La Valletta)

-

Siracusa, Sicily

-

Venice

MSC Lirica | 8 nights

05 Jul 20

FREE centrally located handpicked hotel stay
Flights Included

£

799

View Deal

Europe, Mediterranean

MSC Lirica

MSC Cruises

Venice

-

Dubrovnik

-

Corfu

-

Cephalonia

-

Malta (La Valletta)

-

Siracusa, Sicily

-

Venice

Adriatic & Greek Gems

Athens (Piraeus)

-

Corfu

-

Kotor

-

Venice

-

Brindisi

-

Katakolon

-

Santorini Island

-

Athens (Piraeus)

MSC Musica | 10 nights

12 Oct 20

FREE centrally located handpicked hotel stay
Flights Included

£

799

View Deal

Europe, Mediterranean

MSC Musica

MSC Cruises

Athens (Piraeus)

-

Corfu

-

Kotor

-

Venice

-

Brindisi

-

Katakolon

-

Santorini Island

-

Athens (Piraeus)

Barcelona 1nt Stay & 7nt Western Mediterranean

Barcelona

-

Ibiza

-

Naples

-

Livorno

-

Genoa

-

Marseille

-

Barcelona

MSC Divina | 8 nights

19 Apr 20

FREE centrally located handpicked hotel stay
Flights Included

£

799

View Deal

Europe, Mediterranean

MSC Divina

MSC Cruises

Barcelona

-

Ibiza

-

Naples

-

Livorno

-

Genoa

-

Marseille

-

Barcelona

Barcelona 1nt Stay & 7nt Western Mediterranean

Barcelona

-

Ibiza

-

Naples

-

Livorno

-

Genoa

-

Marseille

-

Barcelona

MSC Divina | 8 nights

10 May 20

FREE centrally located handpicked hotel stay
Flights Included

£

799

View Deal

Europe, Mediterranean

MSC Divina

MSC Cruises

Barcelona

-

Ibiza

-

Naples

-

Livorno

-

Genoa

-

Marseille

-

Barcelona

1nt Palma Stay & 7nt Mediterranean Discovery

Palma De Mallorca

-

Barcelona

-

Ajaccio

-

Genoa

-

La Spezia

-

Rome (Civitavecchia)

-

Cannes

-

Palma De Mallorca

MSC Seaview | 8 nights

24 Sep 20

FREE centrally located handpicked hotel stay
Flights Included

£

799

View Deal

Europe, Mediterranean

MSC Seaview

MSC Cruises

Palma De Mallorca

-

Barcelona

-

Ajaccio

-

Genoa

-

La Spezia

-

Rome (Civitavecchia)

-

Cannes

-

Palma De Mallorca

1nt Palma Stay & 7nt Mediterranean Discovery

Palma De Mallorca

-

Barcelona

-

Ajaccio

-

Genoa

-

La Spezia

-

Rome (Civitavecchia)

-

Cannes

-

Palma De Mallorca

MSC Seaview | 8 nights

08 Oct 20

FREE centrally located handpicked hotel stay
Flights Included

£

799

View Deal

Europe, Mediterranean

MSC Seaview

MSC Cruises

Palma De Mallorca

-

Barcelona

-

Ajaccio

-

Genoa

-

La Spezia

-

Rome (Civitavecchia)

-

Cannes

-

Palma De Mallorca

Barcelona Stay + Mediterranean Delights

Barcelona

-

Marseille

-

Genoa

-

Naples

-

Messina

-

Malta (La Valletta)

-

Barcelona

MSC Grandiosa | 8 nights

17 Sep 20

FREE centrally located handpicked hotel stay
Flights Included

£

799

View Deal

Europe, Mediterranean

MSC Grandiosa

MSC Cruises

Barcelona

-

Marseille

-

Genoa

-

Naples

-

Messina

-

Malta (La Valletta)

-

Barcelona

1nt Venice Stay & 7nt Italy, Montenegro & Greece

Venice

-

Kotor

-

Mykonos

-

Santorini Island

-

Cephalonia

-

Bari

-

Venice

MSC Opera | 8 nights

13 Jun 20

FREE centrally located handpicked hotel stay
Flights Included

£

799

View Deal

Mediterranean

MSC Opera

MSC Cruises

Venice

-

Kotor

-

Mykonos

-

Santorini Island

-

Cephalonia

-

Bari

-

Venice

1nt Venice Stay & 7nt Italy, Montenegro & Greece

Venice

-

Kotor

-

Mykonos

-

Santorini Island

-

Cephalonia

-

Bari

-

Venice

MSC Opera | 8 nights

05 Sep 20

FREE centrally located handpicked hotel stay
Flights Included

£

799

View Deal

Mediterranean

MSC Opera

MSC Cruises

Venice

-

Kotor

-

Mykonos

-

Santorini Island

-

Cephalonia

-

Bari

-

Venice

Valencia & Mediterranean Discovery

Cagliari

-

Palma De Mallorca

-

Valencia

-

Marseille

-

Genoa

-

Rome (Civitavecchia)

-

Palermo

-

Cagliari

MSC Fantasia | 8 nights

11 Aug 20

FREE centrally located handpicked hotel stay
Flights Included

£

799

View Deal

Europe

MSC Fantasia

MSC Cruises

Cagliari

-

Palma De Mallorca

-

Valencia

-

Marseille

-

Genoa

-

Rome (Civitavecchia)

-

Palermo

-

Cagliari

1nt Venice Stay & 7nt Mediterranean Discovery

Venice

-

Dubrovnik

-

Corfu

-

Argostoli

-

Split

-

Trieste

-

Venice

MSC Lirica | 8 nights

17 Sep 20

FREE centrally located handpicked hotel stay
Flights Included

£

799

View Deal

Europe, Mediterranean

MSC Lirica

MSC Cruises

Venice

-

Dubrovnik

-

Corfu

-

Argostoli

-

Split

-

Trieste

-

Venice

1nt Barcelona & 9nt Mediterranean Discovery

Barcelona

-

Marseille

-

Genoa

-

Malaga

-

Casablanca

-

Lisbon

-

Barcelona

MSC Splendida | 10 nights

25 Sep 20

FREE centrally located handpicked hotel stay
Flights Included

£

799

View Deal

Europe, Mediterranean

MSC Splendida

MSC Cruises

Barcelona

-

Marseille

-

Genoa

-

Malaga

-

Casablanca

-

Lisbon

-

Barcelona

4nts Lake Garda & 7nts Magnificent Mediterranean

MSC Magnifica | 11 nights

23 Oct 19

Pre-Cruise Flight Included

Pre-Cruise Hotel 4night(s) Included

Post-Cruise Flight Included

£

809

View Deal

Europe, Mediterranean

MSC Magnifica

MSC Cruises

Venice

-

Bari

-

Katakolon

-

Santorini Island

-

Athens (Piraeus)

-

Corfu

-

Kotor

-

Venice

2nts Marseille & 7nts Beauty of the Med

MSC Bellissima | 9 nights

26 Sep 19

Pre-Cruise Flight Included

Pre-Cruise Hotel 2night(s) Included

£

809

View Deal

Europe, Mediterranean

MSC Bellissima

MSC Cruises

Marseille

-

Genoa

-

Naples

-

Messina

-

Malta (La Valletta)

-

Barcelona

-

Marseille

2nts Marseille & 7nts Beauty of the Med

MSC Bellissima | 9 nights

24 Oct 19

Pre-Cruise Flight Included

Pre-Cruise Hotel 2night(s) Included

£

809

View Deal

Europe, Mediterranean

MSC Bellissima

MSC Cruises

Marseille

-

Genoa

-

Naples

-

Messina

-

Malta (La Valletta)

-

Barcelona

-

Marseille

8nt Italy, Greece, Albania & Croatia

Venice

-

Bari

-

Katakolon

-

Mykonos

-

Athens (Piraeus)

-

Sarande

-

Dubrovnik

-

Venice

MSC Orchestra | 8 nights

15 May 20

FREE centrally located handpicked hotel stay
Flights Included

£

819

View Deal

Europe

MSC Orchestra

MSC Cruises

Venice

-

Bari

-

Katakolon

-

Mykonos

-

Athens (Piraeus)

-

Sarande

-

Dubrovnik

-

Venice

8nt Italy, Greece, Albania & Croatia

Venice

-

Bari

-

Katakolon

-

Mykonos

-

Athens (Piraeus)

-

Sarande

-

Dubrovnik

-

Venice

MSC Orchestra | 8 nights

11 Sep 20

FREE centrally located handpicked hotel stay
Flights Included

£

819

View Deal

Europe

MSC Orchestra

MSC Cruises

Venice

-

Bari

-

Katakolon

-

Mykonos

-

Athens (Piraeus)

-

Sarande

-

Dubrovnik

-

Venice

8nt Italy, Croatia, Greek Isles

Venice

-

Split

-

Santorini Island

-

Sarande

-

Dubrovnik

-

Italy (Ancona)

-

Venice

MSC Sinfonia | 8 nights

10 Apr 20

FREE centrally located handpicked hotel stay
Flights Included

£

819

View Deal

Europe, Mediterranean

MSC Sinfonia

MSC Cruises

Venice

-

Split

-

Santorini Island

-

Sarande

-

Dubrovnik

-

Italy (Ancona)

-

Venice

1nts Genoa & 7nts Beautiful Med

MSC Bellissima | 8 nights

21 Sep 19

Pre-Cruise Flight Included

Pre-Cruise Hotel 1night(s) Included

Post-Cruise Flight Included

£

819

View Deal

Europe, Mediterranean

MSC Bellissima

MSC Cruises

Genoa

-

Naples

-

Messina

-

Malta (La Valletta)

-

Barcelona

-

Marseille

-

Genoa

2nts Marseille & 7nts Beauty of the Med

MSC Bellissima | 9 nights

05 Sep 19

Pre-Cruise Flight Included

Pre-Cruise Hotel 2night(s) Included

£

819

View Deal

Europe, Mediterranean

MSC Bellissima

MSC Cruises

Marseille

-

Genoa

-

Naples

-

Messina

-

Malta (La Valletta)

-

Barcelona

-

Marseille

2nts Marseille & 7nts Beauty of the Med

MSC Bellissima | 9 nights

10 Oct 19

Pre-Cruise Flight Included

Pre-Cruise Hotel 2night(s) Included

£

819

View Deal

Europe, Mediterranean

MSC Bellissima

MSC Cruises

Marseille

-

Genoa

-

Naples

-

Messina

-

Malta (La Valletta)

-

Barcelona

-

Marseille

1nt Barcelona & 7nt Mediterranean Seaviews

Barcelona

-

Ajaccio

-

Genoa

-

La Spezia

-

Rome (Civitavecchia)

-

Cannes

-

Palma De Mallorca

-

Barcelona

MSC Seaview | 8 nights

11 Sep 20

FREE centrally located handpicked hotel stay
Flights Included

£

819

View Deal

Europe, Mediterranean

MSC Seaview

MSC Cruises

Barcelona

-

Ajaccio

-

Genoa

-

La Spezia

-

Rome (Civitavecchia)

-

Cannes

-

Palma De Mallorca

-

Barcelona

Barcelona 1nt Stay & 7nt Western Mediterranean

Barcelona

-

Ibiza

-

Naples

-

Livorno

-

Genoa

-

Marseille

-

Barcelona

MSC Divina | 8 nights

21 Jun 20

FREE centrally located handpicked hotel stay
Flights Included

£

819

View Deal

Europe, Mediterranean

MSC Divina

MSC Cruises

Barcelona

-

Ibiza

-

Naples

-

Livorno

-

Genoa

-

Marseille

-

Barcelona

8nt Italy, Greece, Albania & Croatia

Venice

-

Bari

-

Katakolon

-

Mykonos

-

Athens (Piraeus)

-

Sarande

-

Dubrovnik

-

Venice

MSC Orchestra | 8 nights

03 Jul 20

FREE centrally located handpicked hotel stay
Flights Included

£

829

View Deal

Europe

MSC Orchestra

MSC Cruises

Venice

-

Bari

-

Katakolon

-

Mykonos

-

Athens (Piraeus)

-

Sarande

-

Dubrovnik

-

Venice

8nt Italy, Croatia, Greek Isles

Venice

-

Split

-

Santorini Island

-

Sarande

-

Dubrovnik

-

Italy (Ancona)

-

Venice

MSC Sinfonia | 8 nights

01 May 20

FREE centrally located handpicked hotel stay
Flights Included

£

829

View Deal

Europe, Mediterranean

MSC Sinfonia

MSC Cruises

Venice

-

Split

-

Santorini Island

-

Sarande

-

Dubrovnik

-

Italy (Ancona)

-

Venice

8nt Italy, Croatia, Greek Isles

Venice

-

Split

-

Santorini Island

-

Sarande

-

Dubrovnik

-

Italy (Ancona)

-

Venice

MSC Sinfonia | 8 nights

11 Sep 20

FREE centrally located handpicked hotel stay
Flights Included

£

829

View Deal

Europe, Mediterranean

MSC Sinfonia

MSC Cruises

Venice

-

Split

-

Santorini Island

-

Sarande

-

Dubrovnik

-

Italy (Ancona)

-

Venice

8nt Italy, Croatia & Greek Isles

Venice

-

Split

-

Santorini Island

-

Mykonos

-

Dubrovnik

-

Italy (Ancona)

-

Venice

MSC Sinfonia | 8 nights

04 Sep 20

FREE centrally located handpicked hotel stay
Flights Included

£

829

View Deal

Europe, Mediterranean

MSC Sinfonia

MSC Cruises

Venice

-

Split

-

Santorini Island

-

Mykonos

-

Dubrovnik

-

Italy (Ancona)

-

Venice

8nt Italy, Croatia & Greek Isles

Venice

-

Split

-

Santorini Island

-

Mykonos

-

Dubrovnik

-

Italy (Ancona)

-

Venice

MSC Sinfonia | 8 nights

29 May 20

FREE centrally located handpicked hotel stay
Flights Included

£

829

View Deal

Europe, Mediterranean

MSC Sinfonia

MSC Cruises

Venice

-

Split

-

Santorini Island

-

Mykonos

-

Dubrovnik

-

Italy (Ancona)

-

Venice

1nt Barcelona & 7nt Mediterranean Seaviews

Barcelona

-

Ajaccio

-

Genoa

-

La Spezia

-

Rome (Civitavecchia)

-

Cannes

-

Palma De Mallorca

-

Barcelona

MSC Seaview | 8 nights

18 Sep 20

FREE centrally located handpicked hotel stay
Flights Included

£

829

View Deal

Europe, Mediterranean

MSC Seaview

MSC Cruises

Barcelona

-

Ajaccio

-

Genoa

-

La Spezia

-

Rome (Civitavecchia)

-

Cannes

-

Palma De Mallorca

-

Barcelona

13nt Dubai & Emirates with Dubai Stay

Dubai

-

Abu Dhabi

-

Sir Bani Yas Island (UAE)

-

Bahrain

-

Doha

-

Muscat

-

Khasab

-

Dubai

MSC Lirica | 13 nights

14 Jan 20

FREE centrally located handpicked hotel stay
Flights Included
Book an Inside cabin & get Free Wifi
Book an Outside cabin & get Free Wifi & Easy Drinks Package
Book a Balcony cabin & get Free Wifi & Premium Drinks Package

£

829

View Deal

Dubai & Emirates

MSC Lirica

MSC Cruises

Dubai

-

Abu Dhabi

-

Sir Bani Yas Island (UAE)

-

Bahrain

-

Doha

-

Muscat

-

Khasab

-

Dubai

1nt Venice Stay & 7nt Adriatic & Greek Isles

Venice

-

Dubrovnik

-

Corfu

-

Argostoli

-

Kotor

-

Split

-

Trieste

-

Venice

MSC Lirica | 8 nights

28 May 20

FREE centrally located handpicked hotel stay
Flights Included

£

829

View Deal

Europe, Mediterranean

MSC Lirica

MSC Cruises

Venice

-

Dubrovnik

-

Corfu

-

Argostoli

-

Kotor

-

Split

-

Trieste

-

Venice

1nt Venice Stay & 7nt Mediterranean Delights

Venice

-

Dubrovnik

-

Corfu

-

Cephalonia

-

Malta (La Valletta)

-

Siracusa, Sicily

-

Venice

MSC Lirica | 8 nights

06 Sep 20

FREE centrally located handpicked hotel stay
Flights Included

£

829

View Deal

Europe, Mediterranean

MSC Lirica

MSC Cruises

Venice

-

Dubrovnik

-

Corfu

-

Cephalonia

-

Malta (La Valletta)

-

Siracusa, Sicily

-

Venice

8nt Northern Europe Explorer

Copenhagen, Denmark

-

Helsinki, Finland

-

St Petersburg, Russia

-

Tallinn, Estonia

-

Kiel

-

Copenhagen, Denmark

MSC Meraviglia | 8 nights

16 May 20

FREE centrally located handpicked hotel stay
Flights Included

£

829

View Deal

Baltic, Russia

MSC Meraviglia

MSC Cruises

Copenhagen, Denmark

-

Helsinki, Finland

-

St Petersburg, Russia

-

Tallinn, Estonia

-

Kiel

-

Copenhagen, Denmark

Barcelona 1nt Stay & 7nt Western Mediterranean

Barcelona

-

Ibiza

-

Naples

-

Livorno

-

Genoa

-

Marseille

-

Barcelona

MSC Divina | 8 nights

03 May 20

FREE centrally located handpicked hotel stay
Flights Included

£

829

View Deal

Europe, Mediterranean

MSC Divina

MSC Cruises

Barcelona

-

Ibiza

-

Naples

-

Livorno

-

Genoa

-

Marseille

-

Barcelona

Barcelona 1nt Stay & 7nt Western Mediterranean

Barcelona

-

Ibiza

-

Naples

-

Livorno

-

Genoa

-

Marseille

-

Barcelona

MSC Divina | 8 nights

31 May 20

FREE centrally located handpicked hotel stay
Flights Included

£

829

View Deal

Europe, Mediterranean

MSC Divina

MSC Cruises

Barcelona

-

Ibiza

-

Naples

-

Livorno

-

Genoa

-

Marseille

-

Barcelona

1nt Palma Stay & 7nt Mediterranean Discovery

Palma De Mallorca

-

Barcelona

-

Ajaccio

-

Genoa

-

La Spezia

-

Rome (Civitavecchia)

-

Cannes

-

Palma De Mallorca

MSC Seaview | 8 nights

01 Oct 20

FREE centrally located handpicked hotel stay
Flights Included

£

829

View Deal

Europe, Mediterranean

MSC Seaview

MSC Cruises

Palma De Mallorca

-

Barcelona

-

Ajaccio

-

Genoa

-

La Spezia

-

Rome (Civitavecchia)

-

Cannes

-

Palma De Mallorca

1nt Venice Stay & 7nt Italy, Montenegro & Greece

Venice

-

Kotor

-

Mykonos

-

Santorini Island

-

Cephalonia

-

Bari

-

Venice

MSC Opera | 8 nights

02 May 20

FREE centrally located handpicked hotel stay
Flights Included

£

829

View Deal

Mediterranean

MSC Opera

MSC Cruises

Venice

-

Kotor

-

Mykonos

-

Santorini Island

-

Cephalonia

-

Bari

-

Venice

1nt Rome Stay & 7nt Western Mediterranean

Rome (Civitavecchia)

-

Palermo

-

Cagliari

-

Palma De Mallorca

-

Valencia

-

Marseille

-

Genoa

-

Rome (Civitavecchia)

MSC Fantasia | 8 nights

19 Sep 20

FREE centrally located handpicked hotel stay
Flights Included

£

829

View Deal

Europe, Mediterranean

MSC Fantasia

MSC Cruises

Rome (Civitavecchia)

-

Palermo

-

Cagliari

-

Palma De Mallorca

-

Valencia

-

Marseille

-

Genoa

-

Rome (Civitavecchia)

2nts Barcelona & 7nts Western Med Bliss

MSC Bellissima | 9 nights

11 Sep 19

Pre-Cruise Flight Included

Pre-Cruise Hotel 2night(s) Included

Post-Cruise Flight Included

£

839

View Deal

Europe, Mediterranean

MSC Bellissima

MSC Cruises

Barcelona

-

Marseille

-

Genoa

-

Naples

-

Messina

-

Malta (La Valletta)

-

Barcelona

8nt Italy, Croatia & Greek Isles

Venice

-

Split

-

Santorini Island

-

Mykonos

-

Dubrovnik

-

Italy (Ancona)

-

Venice

MSC Sinfonia | 8 nights

12 Jun 20

FREE centrally located handpicked hotel stay
Flights Included

£

849

View Deal

Europe, Mediterranean

MSC Sinfonia

MSC Cruises

Venice

-

Split

-

Santorini Island

-

Mykonos

-

Dubrovnik

-

Italy (Ancona)

-

Venice

8nt Italy, Croatia & Greek Isles

Venice

-

Split

-

Santorini Island

-

Mykonos

-

Dubrovnik

-

Italy (Ancona)

-

Venice

MSC Sinfonia | 8 nights

19 Jun 20

FREE centrally located handpicked hotel stay
Flights Included

£

849

View Deal

Europe, Mediterranean

MSC Sinfonia

MSC Cruises

Venice

-

Split

-

Santorini Island

-

Mykonos

-

Dubrovnik

-

Italy (Ancona)

-

Venice

1nts Genoa & 7nts Beautiful Med

MSC Bellissima | 8 nights

11 May 19

Pre-Cruise Flight Included

Pre-Cruise Hotel 1night(s) Included

Post-Cruise Flight Included

£

849

View Deal

Europe, Mediterranean

MSC Bellissima

MSC Cruises

Genoa

-

Naples

-

Messina

-

Malta (La Valletta)

-

Barcelona

-

Marseille

-

Genoa

Dubai Stay & 7nt Dubai & Emirates

Dubai

-

Abu Dhabi

-

Khor al Fakkan, UAE

-

Muscat

-

Khasab

-

Dubai

MSC Lirica | 8 nights

12 Mar 20

FREE centrally located handpicked hotel stay
Flights Included
Book an Inside cabin & get Free Wifi
Book an Outside cabin & get Free Wifi & Easy Drinks Package
Book a Balcony cabin & get Free Wifi & Premium Drinks Package

£

849

View Deal

Dubai & Emirates

MSC Lirica

MSC Cruises

Dubai

-

Abu Dhabi

-

Khor al Fakkan, UAE

-

Muscat

-

Khasab

-

Dubai

1nt Venice Stay & 7nt Adriatic & Greek Isles

Venice

-

Dubrovnik

-

Corfu

-

Argostoli

-

Kotor

-

Split

-

Trieste

-

Venice

MSC Lirica | 8 nights

11 Jun 20

FREE centrally located handpicked hotel stay
Flights Included

£

849

View Deal

Europe, Mediterranean

MSC Lirica

MSC Cruises

Venice

-

Dubrovnik

-

Corfu

-

Argostoli

-

Kotor

-

Split

-

Trieste

-

Venice

Miami 3nt Stay & 3nt Caribbean Cruise & 4nt Vegas

Miami

-

Nassau

-

Ocean Cay MSC Marine Reserve

-

Miami

MSC Meraviglia | 10 nights

18 Nov 19

FREE centrally located handpicked hotel stay
Flights Included
Book an Inside cabin & get Free Wifi
Book an Outside cabin & get Free Wifi & Easy Drinks Package
Book a Balcony cabin & get Free Wifi & Premium Drinks Package

£

849

View Deal

Caribbean

MSC Meraviglia

MSC Cruises

Miami

-

Nassau

-

Ocean Cay MSC Marine Reserve

-

Miami

12nt Dubai & Emirates with Dubai Stay

Dubai

-

Abu Dhabi

-

Sir Bani Yas Island (UAE)

-

Khasab

-

Muscat

-

Bahrain

-

Doha

-

Dubai

MSC Lirica | 12 nights

03 Jan 20

FREE centrally located handpicked hotel stay
Flights Included
Book an Inside cabin & get Free Wifi
Book an Outside cabin & get Free Wifi & Easy Drinks Package
Book a Balcony cabin & get Free Wifi & Premium Drinks Package

£

849

View Deal

Dubai & Emirates

MSC Lirica

MSC Cruises

Dubai

-

Abu Dhabi

-

Sir Bani Yas Island (UAE)

-

Khasab

-

Muscat

-

Bahrain

-

Doha

-

Dubai

12nt Dubai & Emirates with Dubai Stay

Dubai

-

Abu Dhabi

-

Sir Bani Yas Island (UAE)

-

Khasab

-

Muscat

-

Bahrain

-

Doha

-

Dubai

MSC Lirica | 12 nights

09 Dec 19

FREE centrally located handpicked hotel stay
Flights Included
Book an Inside cabin & get Free Wifi
Book an Outside cabin & get Free Wifi & Easy Drinks Package
Book a Balcony cabin & get Free Wifi & Premium Drinks Package

£

849

View Deal

Dubai & Emirates

MSC Lirica

MSC Cruises

Dubai

-

Abu Dhabi

-

Sir Bani Yas Island (UAE)

-

Khasab

-

Muscat

-

Bahrain

-

Doha

-

Dubai

Barcelona & Great Med Medley

Barcelona

-

Marseille

-

Genoa

-

Rome (Civitavecchia)

-

Palermo

-

Malta (La Valletta)

-

Barcelona

MSC Grandiosa | 8 nights

18 Dec 19

FREE centrally located handpicked hotel stay
Flights Included
Brand New Ship!

£

849

View Deal

Europe, Mediterranean

MSC Grandiosa

MSC Cruises

Barcelona

-

Marseille

-

Genoa

-

Rome (Civitavecchia)

-

Palermo

-

Malta (La Valletta)

-

Barcelona

Adriatic & Greek Gems

Athens (Piraeus)

-

Corfu

-

Kotor

-

Venice

-

Brindisi

-

Katakolon

-

Santorini Island

-

Athens (Piraeus)

MSC Musica | 10 nights

28 Sep 20

FREE centrally located handpicked hotel stay
Flights Included

£

849

View Deal

Europe, Mediterranean

MSC Musica

MSC Cruises

Athens (Piraeus)

-

Corfu

-

Kotor

-

Venice

-

Brindisi

-

Katakolon

-

Santorini Island

-

Athens (Piraeus)

Adriatic & Greek Gems

Athens (Piraeus)

-

Corfu

-

Kotor

-

Venice

-

Brindisi

-

Katakolon

-

Santorini Island

-

Athens (Piraeus)

MSC Musica | 10 nights

05 Oct 20

FREE centrally located handpicked hotel stay
Flights Included

£

849

View Deal

Europe, Mediterranean

MSC Musica

MSC Cruises

Athens (Piraeus)

-

Corfu

-

Kotor

-

Venice

-

Brindisi

-

Katakolon

-

Santorini Island

-

Athens (Piraeus)

Barcelona 1nt Stay & 7nt Western Mediterranean

Barcelona

-

Ibiza

-

Naples

-

Livorno

-

Genoa

-

Marseille

-

Barcelona

MSC Divina | 8 nights

06 Sep 20

FREE centrally located handpicked hotel stay
Flights Included

£

849

View Deal

Europe, Mediterranean

MSC Divina

MSC Cruises

Barcelona

-

Ibiza

-

Naples

-

Livorno

-

Genoa

-

Marseille

-

Barcelona

Barcelona 1nt Stay & 7nt Western Mediterranean

Barcelona

-

Ibiza

-

Naples

-

Livorno

-

Genoa

-

Marseille

-

Barcelona

MSC Divina | 8 nights

14 Jun 20

FREE centrally located handpicked hotel stay
Flights Included

£

849

View Deal

Europe, Mediterranean

MSC Divina

MSC Cruises

Barcelona

-

Ibiza

-

Naples

-

Livorno

-

Genoa

-

Marseille

-

Barcelona

8nt Croatia & Greek Isles

Venice

-

Split

-

Heraklion

-

Zakinthos

-

Dubrovnik

-

Italy (Ancona)

-

Venice

MSC Sinfonia | 8 nights

26 Jun 20

£

849

View Deal

Europe, Mediterranean

MSC Sinfonia

MSC Cruises

Venice

-

Split

-

Heraklion

-

Zakinthos

-

Dubrovnik

-

Italy (Ancona)

-

Venice

1nt Venice Stay & 7nt Mediterranean Delights

Venice

-

Dubrovnik

-

Corfu

-

Cephalonia

-

Malta (La Valletta)

-

Siracusa, Sicily

-

Venice

MSC Lirica | 8 nights

21 Jun 20

FREE centrally located handpicked hotel stay
Flights Included

£

849

View Deal

Europe, Mediterranean

MSC Lirica

MSC Cruises

Venice

-

Dubrovnik

-

Corfu

-

Cephalonia

-

Malta (La Valletta)

-

Siracusa, Sicily

-

Venice

1nt Palma Stay & 7nt Mediterranean Discovery

Palma De Mallorca

-

Barcelona

-

Ajaccio

-

Genoa

-

La Spezia

-

Rome (Civitavecchia)

-

Cannes

-

Palma De Mallorca

MSC Seaview | 8 nights

15 Oct 20

FREE centrally located handpicked hotel stay
Flights Included

£

849

View Deal

Europe, Mediterranean

MSC Seaview

MSC Cruises

Palma De Mallorca

-

Barcelona

-

Ajaccio

-

Genoa

-

La Spezia

-

Rome (Civitavecchia)

-

Cannes

-

Palma De Mallorca

1nt Palma Stay & 7nt Mediterranean Discovery

Palma De Mallorca

-

Barcelona

-

Ajaccio

-

Genoa

-

La Spezia

-

Rome (Civitavecchia)

-

Cannes

-

Palma De Mallorca

MSC Seaview | 8 nights

22 Oct 20

FREE centrally located handpicked hotel stay
Flights Included

£

849

View Deal

Europe, Mediterranean

MSC Seaview

MSC Cruises

Palma De Mallorca

-

Barcelona

-

Ajaccio

-

Genoa

-

La Spezia

-

Rome (Civitavecchia)

-

Cannes

-

Palma De Mallorca

8nt Dubai & Emirates

Dubai

-

Abu Dhabi

-

Sir Bani Yas Island (UAE)

-

Muscat

-

Dubai

MSC Lirica | 8 nights

20 Nov 20

FREE centrally located handpicked hotel stay
Flights Included

£

849

View Deal

Dubai & Emirates

MSC Lirica

MSC Cruises

Dubai

-

Abu Dhabi

-

Sir Bani Yas Island (UAE)

-

Muscat

-

Dubai

8nt Dubai & Emirates

Dubai

-

Abu Dhabi

-

Sir Bani Yas Island (UAE)

-

Muscat

-

Dubai

MSC Lirica | 8 nights

27 Nov 20

FREE centrally located handpicked hotel stay
Flights Included

£

849

View Deal

Dubai & Emirates

MSC Lirica

MSC Cruises

Dubai

-

Abu Dhabi

-

Sir Bani Yas Island (UAE)

-

Muscat

-

Dubai

8nt Dubai & Emirates

Dubai

-

Abu Dhabi

-

Sir Bani Yas Island (UAE)

-

Muscat

-

Dubai

MSC Lirica | 8 nights

04 Dec 20

FREE centrally located handpicked hotel stay
Flights Included

£

849

View Deal

Dubai & Emirates

MSC Lirica

MSC Cruises

Dubai

-

Abu Dhabi

-

Sir Bani Yas Island (UAE)

-

Muscat

-

Dubai

8nt Dubai & Emirates

Dubai

-

Abu Dhabi

-

Sir Bani Yas Island (UAE)

-

Muscat

-

Dubai

MSC Lirica | 8 nights

11 Dec 20

FREE centrally located handpicked hotel stay
Flights Included

£

849

View Deal

Dubai & Emirates

MSC Lirica

MSC Cruises

Dubai

-

Abu Dhabi

-

Sir Bani Yas Island (UAE)

-

Muscat

-

Dubai

Barcelona Stay + Mediterranean Delights

Barcelona

-

Marseille

-

Genoa

-

Naples

-

Messina

-

Malta (La Valletta)

-

Barcelona

MSC Grandiosa | 8 nights

28 May 20

FREE centrally located handpicked hotel stay
Flights Included

£

849

View Deal

Europe, Mediterranean

MSC Grandiosa

MSC Cruises

Barcelona

-

Marseille

-

Genoa

-

Naples

-

Messina

-

Malta (La Valletta)

-

Barcelona

Barcelona Stay + Mediterranean Delights

Barcelona

-

Marseille

-

Genoa

-

Naples

-

Messina

-

Malta (La Valletta)

-

Barcelona

MSC Grandiosa | 8 nights

04 Jun 20

FREE centrally located handpicked hotel stay
Flights Included

£

849

View Deal

Europe, Mediterranean

MSC Grandiosa

MSC Cruises

Barcelona

-

Marseille

-

Genoa

-

Naples

-

Messina

-

Malta (La Valletta)

-

Barcelona

Barcelona Stay + Mediterranean Delights

Barcelona

-

Marseille

-

Genoa

-

Naples

-

Messina

-

Malta (La Valletta)

-

Barcelona

MSC Grandiosa | 8 nights

03 Sep 20

FREE centrally located handpicked hotel stay
Flights Included

£

849

View Deal

Europe, Mediterranean

MSC Grandiosa

MSC Cruises

Barcelona

-

Marseille

-

Genoa

-

Naples

-

Messina

-

Malta (La Valletta)

-

Barcelona

1nt Venice Stay & 7nt Italy, Montenegro & Greece

Venice

-

Kotor

-

Mykonos

-

Santorini Island

-

Cephalonia

-

Bari

-

Venice

MSC Opera | 8 nights

04 Jul 20

FREE centrally located handpicked hotel stay
Flights Included

£

849

View Deal

Mediterranean

MSC Opera

MSC Cruises

Venice

-

Kotor

-

Mykonos

-

Santorini Island

-

Cephalonia

-

Bari

-

Venice

1nt Venice Stay & 7nt Mediterranean Delights

Venice

-

Dubrovnik

-

Corfu

-

Cephalonia

-

Malta (La Valletta)

-

Siracusa, Sicily

-

Venice

MSC Lirica | 8 nights

28 Jun 20

FREE centrally located handpicked hotel stay
Flights Included

£

849

View Deal

Europe, Mediterranean

MSC Lirica

MSC Cruises

Venice

-

Dubrovnik

-

Corfu

-

Cephalonia

-

Malta (La Valletta)

-

Siracusa, Sicily

-

Venice

8nt Dubai & Emirates

Dubai

-

Abu Dhabi

-

Sir Bani Yas Island (UAE)

-

Muscat

-

Dubai

MSC Lirica | 8 nights

13 Nov 20

FREE centrally located handpicked hotel stay
Flights Included

£

849

View Deal

Dubai & Emirates

MSC Lirica

MSC Cruises

Dubai

-

Abu Dhabi

-

Sir Bani Yas Island (UAE)

-

Muscat

-

Dubai

8nt Northern Europe Explorer

Copenhagen, Denmark

-

Hellesylt

-

Alesund

-

Flam

-

Kiel

-

Copenhagen, Denmark

MSC Meraviglia | 8 nights

09 May 20

FREE centrally located handpicked hotel stay
Flights Included

£

849

View Deal

Scandinavia

MSC Meraviglia

MSC Cruises

Copenhagen, Denmark

-

Hellesylt

-

Alesund

-

Flam

-

Kiel

-

Copenhagen, Denmark

1nt Rome Stay & 7nt Western Mediterranean

Rome (Civitavecchia)

-

Palermo

-

Cagliari

-

Palma De Mallorca

-

Valencia

-

Marseille

-

Genoa

-

Rome (Civitavecchia)

MSC Fantasia | 8 nights

18 Apr 20

FREE centrally located handpicked hotel stay
Flights Included

£

849

View Deal

Europe, Mediterranean

MSC Fantasia

MSC Cruises

Rome (Civitavecchia)

-

Palermo

-

Cagliari

-

Palma De Mallorca

-

Valencia

-

Marseille

-

Genoa

-

Rome (Civitavecchia)

1nt Rome Stay & 7nt Western Mediterranean

Rome (Civitavecchia)

-

Palermo

-

Cagliari

-

Palma De Mallorca

-

Valencia

-

Marseille

-

Genoa

-

Rome (Civitavecchia)

MSC Fantasia | 8 nights

16 May 20

FREE centrally located handpicked hotel stay
Flights Included

£

849

View Deal

Europe, Mediterranean

MSC Fantasia

MSC Cruises

Rome (Civitavecchia)

-

Palermo

-

Cagliari

-

Palma De Mallorca

-

Valencia

-

Marseille

-

Genoa

-

Rome (Civitavecchia)

1nt Rome Stay & 7nt Western Mediterranean

Rome (Civitavecchia)

-

Palermo

-

Cagliari

-

Palma De Mallorca

-

Valencia

-

Marseille

-

Genoa

-

Rome (Civitavecchia)

MSC Fantasia | 8 nights

12 Sep 20

FREE centrally located handpicked hotel stay
Flights Included

£

849

View Deal

Europe, Mediterranean

MSC Fantasia

MSC Cruises

Rome (Civitavecchia)

-

Palermo

-

Cagliari

-

Palma De Mallorca

-

Valencia

-

Marseille

-

Genoa

-

Rome (Civitavecchia)

1nt Rome Stay & 7nt Western Mediterranean

Rome (Civitavecchia)

-

Palermo

-

Cagliari

-

Palma De Mallorca

-

Valencia

-

Marseille

-

Genoa

-

Rome (Civitavecchia)

MSC Fantasia | 8 nights

24 Oct 20

FREE centrally located handpicked hotel stay
Flights Included

£

849

View Deal

Europe, Mediterranean

MSC Fantasia

MSC Cruises

Rome (Civitavecchia)

-

Palermo

-

Cagliari

-

Palma De Mallorca

-

Valencia

-

Marseille

-

Genoa

-

Rome (Civitavecchia)

1nt Rome Stay & 7nt Western Mediterranean

Rome (Civitavecchia)

-

Palermo

-

Cagliari

-

Palma De Mallorca

-

Valencia

-

Marseille

-

Genoa

-

Rome (Civitavecchia)

MSC Fantasia | 8 nights

11 Apr 20

FREE centrally located handpicked hotel stay
Flights Included

£

849

View Deal

Europe, Mediterranean

MSC Fantasia

MSC Cruises

Rome (Civitavecchia)

-

Palermo

-

Cagliari

-

Palma De Mallorca

-

Valencia

-

Marseille

-

Genoa

-

Rome (Civitavecchia)

2nts Venice & 7nts Magnificent Med

MSC Magnifica | 9 nights

04 Oct 19

Pre-Cruise Flight Included

Pre-Cruise Hotel 2night(s) Included

£

859

View Deal

Europe, Mediterranean

MSC Magnifica

MSC Cruises

Venice

-

Bari

-

Katakolon

-

Santorini Island

-

Athens (Piraeus)

-

Corfu

-

Kotor

-

Venice

2nts Marseille & 7nts Beauty of the Med

MSC Bellissima | 9 nights

06 Jun 19

Pre-Cruise Flight Included

Pre-Cruise Hotel 2night(s) Included

£

859

View Deal

Europe, Mediterranean

MSC Bellissima

MSC Cruises

Marseille

-

Genoa

-

Naples

-

Messina

-

Malta (La Valletta)

-

Barcelona

-

Marseille

2nts Marseille & 7nts Beauty of the Med

MSC Bellissima | 9 nights

19 Sep 19

Pre-Cruise Flight Included

Pre-Cruise Hotel 2night(s) Included

£

859

View Deal

Europe, Mediterranean

MSC Bellissima

MSC Cruises

Marseille

-

Genoa

-

Naples

-

Messina

-

Malta (La Valletta)

-

Barcelona

-

Marseille

1nts Genoa & 7nts Beautiful Med

MSC Bellissima | 8 nights

18 May 19

Pre-Cruise Flight Included

Pre-Cruise Hotel 1night(s) Included

Post-Cruise Flight Included

£

859

View Deal

Europe, Mediterranean

MSC Bellissima

MSC Cruises

Genoa

-

Naples

-

Messina

-

Malta (La Valletta)

-

Barcelona

-

Marseille

-

Genoa

1nt Dubai Stay & 7nt Dubai & Emirates

Dubai

-

Abu Dhabi

-

Sir Bani Yas Island (UAE)

-

Muscat

-

Khasab

-

Dubai

MSC Lirica | 8 nights

26 Mar 20

FREE centrally located handpicked hotel stay
Flights Included
Book an Inside cabin & get Free Wifi
Book an Outside cabin & get Free Wifi & Easy Drinks Package
Book a Balcony cabin & get Free Wifi & Premium Drinks Package

£

869

View Deal

Dubai & Emirates

MSC Lirica

MSC Cruises

Dubai

-

Abu Dhabi

-

Sir Bani Yas Island (UAE)

-

Muscat

-

Khasab

-

Dubai

8nt Italy, Greece, Albania & Croatia

Venice

-

Bari

-

Katakolon

-

Mykonos

-

Athens (Piraeus)

-

Sarande

-

Dubrovnik

-

Venice

MSC Orchestra | 8 nights

05 Jun 20

FREE centrally located handpicked hotel stay
Flights Included

£

869

View Deal

Europe

MSC Orchestra

MSC Cruises

Venice

-

Bari

-

Katakolon

-

Mykonos

-

Athens (Piraeus)

-

Sarande

-

Dubrovnik

-

Venice

2nts Venice & 7nts Mediterranean Wonders

MSC Lirica | 9 nights

24 Jul 19

Pre-Cruise Flight Included

Pre-Cruise Hotel 2night(s) Included

Post-Cruise Flight Included

£

869

View Deal

Europe, Mediterranean

MSC Lirica

MSC Cruises

Venice

-

Bari

-

Santorini Island

-

Chania, Crete

-

Cephalonia

-

Split

-

Venice

1nts Genoa & 7nts Beautiful Med

MSC Bellissima | 8 nights

01 Jun 19

Pre-Cruise Flight Included

Pre-Cruise Hotel 1night(s) Included

Post-Cruise Flight Included

£

869

View Deal

Europe, Mediterranean

MSC Bellissima

MSC Cruises

Genoa

-

Naples

-

Messina

-

Malta (La Valletta)

-

Barcelona

-

Marseille

-

Genoa

1nts Genoa & 7nts Beautiful Med

MSC Bellissima | 8 nights

08 Jun 19

Pre-Cruise Flight Included

Pre-Cruise Hotel 1night(s) Included

Post-Cruise Flight Included

£

869

View Deal

Europe, Mediterranean

MSC Bellissima

MSC Cruises

Genoa

-

Naples

-

Messina

-

Malta (La Valletta)

-

Barcelona

-

Marseille

-

Genoa

Verona Stay & Opera & Greek Islands

Venice

-

Bari

-

Santorini Island

-

Chania, Crete

-

Cephalonia

-

Dubrovnik

-

Venice

MSC Lirica | 10 nights

03 Sep 19

FREE centrally located handpicked hotel stay
Flights Included
FREE Verona Opera Tickets

£

869

View Deal

Europe, Mediterranean

MSC Lirica

MSC Cruises

Venice

-

Bari

-

Santorini Island

-

Chania, Crete

-

Cephalonia

-

Dubrovnik

-

Venice

Verona Stay & Opera & Greek Islands

Venice

-

Bari

-

Santorini Island

-

Chania, Crete

-

Cephalonia

-

Dubrovnik

-

Venice

MSC Lirica | 10 nights

27 Aug 19

FREE centrally located handpicked hotel stay
Flights Included
FREE Verona Opera Tickets

£

869

View Deal

Europe, Mediterranean

MSC Lirica

MSC Cruises

Venice

-

Bari

-

Santorini Island

-

Chania, Crete

-

Cephalonia

-

Dubrovnik

-

Venice

8nt Northern Europe Explorer

Copenhagen, Denmark

-

Hellesylt

-

Alesund

-

Flam

-

Kiel

-

Copenhagen, Denmark

MSC Meraviglia | 8 nights

06 Jun 20

FREE centrally located handpicked hotel stay
Flights Included

£

869

View Deal

Scandinavia

MSC Meraviglia

MSC Cruises

Copenhagen, Denmark

-

Hellesylt

-

Alesund

-

Flam

-

Kiel

-

Copenhagen, Denmark

Barcelona 1nt Stay & 7nt Western Mediterranean

Barcelona

-

Ibiza

-

Naples

-

Livorno

-

Genoa

-

Marseille

-

Barcelona

MSC Divina | 8 nights

17 May 20

FREE centrally located handpicked hotel stay
Flights Included

£

869

View Deal

Europe, Mediterranean

MSC Divina

MSC Cruises

Barcelona

-

Ibiza

-

Naples

-

Livorno

-

Genoa

-

Marseille

-

Barcelona

Barcelona 1nt Stay & 7nt Western Mediterranean

Barcelona

-

Ibiza

-

Naples

-

Livorno

-

Genoa

-

Marseille

-

Barcelona

MSC Divina | 8 nights

07 Jun 20

FREE centrally located handpicked hotel stay
Flights Included

£

869

View Deal

Europe, Mediterranean

MSC Divina

MSC Cruises

Barcelona

-

Ibiza

-

Naples

-

Livorno

-

Genoa

-

Marseille

-

Barcelona

Barcelona 1nt Stay & 7nt Western Mediterranean

Barcelona

-

Ibiza

-

Naples

-

Livorno

-

Genoa

-

Marseille

-

Barcelona

MSC Divina | 8 nights

28 Jun 20

FREE centrally located handpicked hotel stay
Flights Included

£

869

View Deal

Europe, Mediterranean

MSC Divina

MSC Cruises

Barcelona

-

Ibiza

-

Naples

-

Livorno

-

Genoa

-

Marseille

-

Barcelona

1nt Palma Stay & 7nt Mediterranean Discovery

Palma De Mallorca

-

Barcelona

-

Ajaccio

-

Genoa

-

La Spezia

-

Rome (Civitavecchia)

-

Cannes

-

Palma De Mallorca

MSC Seaview | 8 nights

30 Apr 20

FREE centrally located handpicked hotel stay
Flights Included

£

869

View Deal

Europe, Mediterranean

MSC Seaview

MSC Cruises

Palma De Mallorca

-

Barcelona

-

Ajaccio

-

Genoa

-

La Spezia

-

Rome (Civitavecchia)

-

Cannes

-

Palma De Mallorca

8nt Dubai & Emirates

Dubai

-

Abu Dhabi

-

Sir Bani Yas Island (UAE)

-

Muscat

-

Dubai

MSC Lirica | 8 nights

15 Jan 21

FREE centrally located handpicked hotel stay
Flights Included

£

869

View Deal

Dubai & Emirates

MSC Lirica

MSC Cruises

Dubai

-

Abu Dhabi

-

Sir Bani Yas Island (UAE)

-

Muscat

-

Dubai

1nt Venice Stay & 7nt Italy, Montenegro & Greece

Venice

-

Kotor

-

Mykonos

-

Santorini Island

-

Cephalonia

-

Bari

-

Venice

MSC Opera | 8 nights

23 May 20

FREE centrally located handpicked hotel stay
Flights Included

£

869

View Deal

Mediterranean

MSC Opera

MSC Cruises

Venice

-

Kotor

-

Mykonos

-

Santorini Island

-

Cephalonia

-

Bari

-

Venice

1nt Venice Stay & 7nt Italy, Montenegro & Greece

Venice

-

Kotor

-

Mykonos

-

Santorini Island

-

Cephalonia

-

Bari

-

Venice

MSC Opera | 8 nights

20 Jun 20

FREE centrally located handpicked hotel stay
Flights Included

£

869

View Deal

Mediterranean

MSC Opera

MSC Cruises

Venice

-

Kotor

-

Mykonos

-

Santorini Island

-

Cephalonia

-

Bari

-

Venice

1nt Venice Stay & 7nt Italy, Montenegro & Greece

Venice

-

Kotor

-

Mykonos

-

Santorini Island

-

Cephalonia

-

Bari

-

Venice

MSC Opera | 8 nights

27 Jun 20

FREE centrally located handpicked hotel stay
Flights Included

£

869

View Deal

Mediterranean

MSC Opera

MSC Cruises

Venice

-

Kotor

-

Mykonos

-

Santorini Island

-

Cephalonia

-

Bari

-

Venice

Voyage to the Caribbean

Valencia

-

Lisbon

-

Ponta Delgada, Azores

-

Bridgetown

-

Fort de France

-

Philipsburg, St Maarten

-

San Juan, Puerto Rico

-

Miami

MSC Divina | 18 nights

07 Nov 19

FREE centrally located handpicked hotel stay
Flights Included

£

869

View Deal

Caribbean, Europe, Mediterranean, Transatlantic

MSC Divina

MSC Cruises

Valencia

-

Lisbon

-

Ponta Delgada, Azores

-

Bridgetown

-

Fort de France

-

Philipsburg, St Maarten

-

San Juan, Puerto Rico

-

Miami

8nt Italy, Greece, Albania & Croatia

Venice

-

Bari

-

Katakolon

-

Mykonos

-

Athens (Piraeus)

-

Sarande

-

Dubrovnik

-

Venice

MSC Orchestra | 8 nights

12 Jun 20

FREE centrally located handpicked hotel stay
Flights Included

£

879

View Deal

Europe

MSC Orchestra

MSC Cruises

Venice

-

Bari

-

Katakolon

-

Mykonos

-

Athens (Piraeus)

-

Sarande

-

Dubrovnik

-

Venice

8nt Italy, Greece, Albania & Croatia

Venice

-

Bari

-

Katakolon

-

Mykonos

-

Athens (Piraeus)

-

Sarande

-

Dubrovnik

-

Venice

MSC Orchestra | 8 nights

19 Jun 20

FREE centrally located handpicked hotel stay
Flights Included

£

879

View Deal

Europe

MSC Orchestra

MSC Cruises

Venice

-

Bari

-

Katakolon

-

Mykonos

-

Athens (Piraeus)

-

Sarande

-

Dubrovnik

-

Venice

8nt Italy, Croatia & Greek Isles

Venice

-

Split

-

Santorini Island

-

Mykonos

-

Dubrovnik

-

Italy (Ancona)

-

Venice

MSC Sinfonia | 8 nights

10 Jul 20

FREE centrally located handpicked hotel stay
Flights Included

£

879

View Deal

Europe, Mediterranean

MSC Sinfonia

MSC Cruises

Venice

-

Split

-

Santorini Island

-

Mykonos

-

Dubrovnik

-

Italy (Ancona)

-

Venice

Copenhagen 1nt Stay & 11nt Northern Europe

Copenhagen, Denmark

-

Warnemunde

-

Amsterdam

-

Vigo

-

Lisbon

-

Cadiz

-

Cartagena, Spain

-

Genoa

MSC Poesia | 12 nights

17 Sep 19

FREE centrally located handpicked hotel stay
Flights Included

£

879

View Deal

Europe

MSC Poesia

MSC Cruises

Copenhagen, Denmark

-

Warnemunde

-

Amsterdam

-

Vigo

-

Lisbon

-

Cadiz

-

Cartagena, Spain

-

Genoa

1nt Barcelona & 7nt Mediterranean Seaviews

Barcelona

-

Ajaccio

-

Genoa

-

La Spezia

-

Rome (Civitavecchia)

-

Cannes

-

Palma De Mallorca

-

Barcelona

MSC Seaview | 8 nights

17 Apr 20

FREE centrally located handpicked hotel stay
Flights Included

£

879

View Deal

Europe, Mediterranean

MSC Seaview

MSC Cruises

Barcelona

-

Ajaccio

-

Genoa

-

La Spezia

-

Rome (Civitavecchia)

-

Cannes

-

Palma De Mallorca

-

Barcelona

1nt Barcelona & 7nt Mediterranean Seaviews

Barcelona

-

Ajaccio

-

Genoa

-

La Spezia

-

Rome (Civitavecchia)

-

Cannes

-

Palma De Mallorca

-

Barcelona

MSC Seaview | 8 nights

01 May 20

FREE centrally located handpicked hotel stay
Flights Included

£

879

View Deal

Europe, Mediterranean

MSC Seaview

MSC Cruises

Barcelona

-

Ajaccio

-

Genoa

-

La Spezia

-

Rome (Civitavecchia)

-

Cannes

-

Palma De Mallorca

-

Barcelona

1nt Barcelona & 7nt Mediterranean Seaviews

Barcelona

-

Ajaccio

-

Genoa

-

La Spezia

-

Rome (Civitavecchia)

-

Cannes

-

Palma De Mallorca

-

Barcelona

MSC Seaview | 8 nights

08 May 20

FREE centrally located handpicked hotel stay
Flights Included

£

879

View Deal

Europe, Mediterranean

MSC Seaview

MSC Cruises

Barcelona

-

Ajaccio

-

Genoa

-

La Spezia

-

Rome (Civitavecchia)

-

Cannes

-

Palma De Mallorca

-

Barcelona

1nt Barcelona & 7nt Mediterranean Seaviews

Barcelona

-

Ajaccio

-

Genoa

-

La Spezia

-

Rome (Civitavecchia)

-

Cannes

-

Palma De Mallorca

-

Barcelona

MSC Seaview | 8 nights

15 May 20

FREE centrally located handpicked hotel stay
Flights Included

£

879

View Deal

Europe, Mediterranean

MSC Seaview

MSC Cruises

Barcelona

-

Ajaccio

-

Genoa

-

La Spezia

-

Rome (Civitavecchia)

-

Cannes

-

Palma De Mallorca

-

Barcelona

1nt Barcelona & 7nt Mediterranean Seaviews

Barcelona

-

Ajaccio

-

Genoa

-

La Spezia

-

Rome (Civitavecchia)

-

Cannes

-

Palma De Mallorca

-

Barcelona

MSC Seaview | 8 nights

03 Apr 20

FREE centrally located handpicked hotel stay
Flights Included

£

879

View Deal

Europe, Mediterranean

MSC Seaview

MSC Cruises

Barcelona

-

Ajaccio

-

Genoa

-

La Spezia

-

Rome (Civitavecchia)

-

Cannes

-

Palma De Mallorca

-

Barcelona

1nt Venice Stay & 7nt Mediterranean Delights

Venice

-

Dubrovnik

-

Corfu

-

Cephalonia

-

Malta (La Valletta)

-

Siracusa, Sicily

-

Venice

MSC Lirica | 8 nights

12 Jul 20

FREE centrally located handpicked hotel stay
Flights Included

£

879

View Deal

Europe, Mediterranean

MSC Lirica

MSC Cruises

Venice

-

Dubrovnik

-

Corfu

-

Cephalonia

-

Malta (La Valletta)

-

Siracusa, Sicily

-

Venice

1nt Venice Stay & 7nt Mediterranean Delights

Venice

-

Dubrovnik

-

Corfu

-

Cephalonia

-

Malta (La Valletta)

-

Siracusa, Sicily

-

Venice

MSC Lirica | 8 nights

19 Jul 20

FREE centrally located handpicked hotel stay
Flights Included

£

879

View Deal

Europe, Mediterranean

MSC Lirica

MSC Cruises

Venice

-

Dubrovnik

-

Corfu

-

Cephalonia

-

Malta (La Valletta)

-

Siracusa, Sicily

-

Venice

Barcelona 1nt Stay & 7nt Western Mediterranean

Barcelona

-

Ibiza

-

Naples

-

Livorno

-

Genoa

-

Marseille

-

Barcelona

MSC Divina | 8 nights

12 Apr 20

FREE centrally located handpicked hotel stay
Flights Included

£

879

View Deal

Europe, Mediterranean

MSC Divina

MSC Cruises

Barcelona

-

Ibiza

-

Naples

-

Livorno

-

Genoa

-

Marseille

-

Barcelona

Barcelona 1nt Stay & 7nt Western Mediterranean

Barcelona

-

Ibiza

-

Naples

-

Livorno

-

Genoa

-

Marseille

-

Barcelona

MSC Divina | 8 nights

05 Jul 20

FREE centrally located handpicked hotel stay
Flights Included

£

879

View Deal

Europe, Mediterranean

MSC Divina

MSC Cruises

Barcelona

-

Ibiza

-

Naples

-

Livorno

-

Genoa

-

Marseille

-

Barcelona

8nt Croatia & Greek Isles

Venice

-

Split

-

Heraklion

-

Zakinthos

-

Dubrovnik

-

Italy (Ancona)

-

Venice

MSC Sinfonia | 8 nights

17 Jul 20

£

879

View Deal

Europe, Mediterranean

MSC Sinfonia

MSC Cruises

Venice

-

Split

-

Heraklion

-

Zakinthos

-

Dubrovnik

-

Italy (Ancona)

-

Venice

1nt Palma Stay & 7nt Mediterranean Discovery

Palma De Mallorca

-

Barcelona

-

Ajaccio

-

Genoa

-

La Spezia

-

Rome (Civitavecchia)

-

Cannes

-

Palma De Mallorca

MSC Seaview | 8 nights

16 Apr 20

FREE centrally located handpicked hotel stay
Flights Included

£

879

View Deal

Europe, Mediterranean

MSC Seaview

MSC Cruises

Palma De Mallorca

-

Barcelona

-

Ajaccio

-

Genoa

-

La Spezia

-

Rome (Civitavecchia)

-

Cannes

-

Palma De Mallorca

1nt Palma Stay & 7nt Mediterranean Discovery

Palma De Mallorca

-

Barcelona

-

Ajaccio

-

Genoa

-

La Spezia

-

Rome (Civitavecchia)

-

Cannes

-

Palma De Mallorca

MSC Seaview | 8 nights

07 May 20

FREE centrally located handpicked hotel stay
Flights Included

£

879

View Deal

Europe, Mediterranean

MSC Seaview

MSC Cruises

Palma De Mallorca

-

Barcelona

-

Ajaccio

-

Genoa

-

La Spezia

-

Rome (Civitavecchia)

-

Cannes

-

Palma De Mallorca

1nt Palma Stay & 7nt Mediterranean Discovery

Palma De Mallorca

-

Barcelona

-

Ajaccio

-

Genoa

-

La Spezia

-

Rome (Civitavecchia)

-

Cannes

-

Palma De Mallorca

MSC Seaview | 8 nights

17 Sep 20

FREE centrally located handpicked hotel stay
Flights Included

£

879

View Deal

Europe, Mediterranean

MSC Seaview

MSC Cruises

Palma De Mallorca

-

Barcelona

-

Ajaccio

-

Genoa

-

La Spezia

-

Rome (Civitavecchia)

-

Cannes

-

Palma De Mallorca

8nt Northern European Explorer

Copenhagen, Denmark

-

Warnemunde

-

Bergen, Norway

-

Molde, Norway

-

Hellesylt

-

Copenhagen, Denmark

MSC Poesia | 8 nights

05 Jun 20

FREE centrally located handpicked hotel stay
Flights Included

£

879

View Deal

Scandinavia

MSC Poesia

MSC Cruises

Copenhagen, Denmark

-

Warnemunde

-

Bergen, Norway

-

Molde, Norway

-

Hellesylt

-

Copenhagen, Denmark

8nt Northern Europe Explorer

Copenhagen, Denmark

-

Helsinki, Finland

-

St Petersburg, Russia

-

Tallinn, Estonia

-

Kiel

-

Copenhagen, Denmark

MSC Meraviglia | 8 nights

02 May 20

FREE centrally located handpicked hotel stay
Flights Included

£

879

View Deal

Baltic, Russia

MSC Meraviglia

MSC Cruises

Copenhagen, Denmark

-

Helsinki, Finland

-

St Petersburg, Russia

-

Tallinn, Estonia

-

Kiel

-

Copenhagen, Denmark

1nt Rome Stay & 7nt Western Mediterranean

Rome (Civitavecchia)

-

Palermo

-

Cagliari

-

Palma De Mallorca

-

Valencia

-

Marseille

-

Genoa

-

Rome (Civitavecchia)

MSC Fantasia | 8 nights

02 May 20

FREE centrally located handpicked hotel stay
Flights Included

£

879

View Deal

Europe, Mediterranean

MSC Fantasia

MSC Cruises

Rome (Civitavecchia)

-

Palermo

-

Cagliari

-

Palma De Mallorca

-

Valencia

-

Marseille

-

Genoa

-

Rome (Civitavecchia)

1nt Rome Stay & 7nt Western Mediterranean

Rome (Civitavecchia)

-

Palermo

-

Cagliari

-

Palma De Mallorca

-

Valencia

-

Marseille

-

Genoa

-

Rome (Civitavecchia)

MSC Fantasia | 8 nights

09 May 20

FREE centrally located handpicked hotel stay
Flights Included

£

879

View Deal

Europe, Mediterranean

MSC Fantasia

MSC Cruises

Rome (Civitavecchia)

-

Palermo

-

Cagliari

-

Palma De Mallorca

-

Valencia

-

Marseille

-

Genoa

-

Rome (Civitavecchia)

1nt Rome Stay & 7nt Western Mediterranean

Rome (Civitavecchia)

-

Palermo

-

Cagliari

-

Palma De Mallorca

-

Valencia

-

Marseille

-

Genoa

-

Rome (Civitavecchia)

MSC Fantasia | 8 nights

30 May 20

FREE centrally located handpicked hotel stay
Flights Included

£

879

View Deal

Europe, Mediterranean

MSC Fantasia

MSC Cruises

Rome (Civitavecchia)

-

Palermo

-

Cagliari

-

Palma De Mallorca

-

Valencia

-

Marseille

-

Genoa

-

Rome (Civitavecchia)

1nt Rome Stay & 7nt Western Mediterranean

Rome (Civitavecchia)

-

Palermo

-

Cagliari

-

Palma De Mallorca

-

Valencia

-

Marseille

-

Genoa

-

Rome (Civitavecchia)

MSC Fantasia | 8 nights

05 Sep 20

FREE centrally located handpicked hotel stay
Flights Included

£

879

View Deal

Europe, Mediterranean

MSC Fantasia

MSC Cruises

Rome (Civitavecchia)

-

Palermo

-

Cagliari

-

Palma De Mallorca

-

Valencia

-

Marseille

-

Genoa

-

Rome (Civitavecchia)

1nts Venice & 7nts Mediterranean Wonders

MSC Lirica | 8 nights

08 Aug 19

Pre-Cruise Flight Included

Pre-Cruise Hotel 1night(s) Included

£

889

View Deal

Europe, Mediterranean

MSC Lirica

MSC Cruises

Venice

-

Bari

-

Santorini Island

-

Chania, Crete

-

Cephalonia

-

Split

-

Venice

2nts Barcelona & 7nts Western Med Bliss

MSC Bellissima | 9 nights

18 Sep 19

Pre-Cruise Flight Included

Pre-Cruise Hotel 2night(s) Included

Post-Cruise Flight Included

£

889

View Deal

Europe, Mediterranean

MSC Bellissima

MSC Cruises

Barcelona

-

Marseille

-

Genoa

-

Naples

-

Messina

-

Malta (La Valletta)

-

Barcelona

3nt Verona Stay & Opera & 7nt Eastern Med Cruise

Venice

-

Split

-

Santorini Island

-

Mykonos

-

Dubrovnik

-

Italy (Ancona)

-

Venice

MSC Sinfonia | 10 nights

04 Sep 19

FREE centrally located handpicked hotel stay
Flights Included
FREE Verona Opera Tickets

£

899

View Deal

Europe, Mediterranean

MSC Sinfonia

MSC Cruises

Venice

-

Split

-

Santorini Island

-

Mykonos

-

Dubrovnik

-

Italy (Ancona)

-

Venice

8nt Italy, Greece, Albania & Croatia

Venice

-

Bari

-

Katakolon

-

Mykonos

-

Athens (Piraeus)

-

Sarande

-

Dubrovnik

-

Venice

MSC Orchestra | 8 nights

17 Jul 20

FREE centrally located handpicked hotel stay
Flights Included

£

899

View Deal

Europe

MSC Orchestra

MSC Cruises

Venice

-

Bari

-

Katakolon

-

Mykonos

-

Athens (Piraeus)

-

Sarande

-

Dubrovnik

-

Venice

8nt Italy, Croatia & Greek Isles

Venice

-

Split

-

Santorini Island

-

Mykonos

-

Dubrovnik

-

Italy (Ancona)

-

Venice

MSC Sinfonia | 8 nights

22 May 20

FREE centrally located handpicked hotel stay
Flights Included

£

899

View Deal

Europe, Mediterranean

MSC Sinfonia

MSC Cruises

Venice

-

Split

-

Santorini Island

-

Mykonos

-

Dubrovnik

-

Italy (Ancona)

-

Venice

3nts Miami & 7nts Caribbean Harmonies

MSC Armonia | 10 nights

17 May 19

Pre-Cruise Flight Included

Pre-Cruise Hotel 3night(s) Included

£

899

View Deal

Caribbean, Mexico

MSC Armonia

MSC Cruises

Miami

-

Isla de Roatan, Honduras

-

Costa Maya

-

Cozumel

-

Havana

-

Miami

2nts Marseille & 7nts Beauty of the Med

MSC Bellissima | 9 nights

13 Jun 19

Pre-Cruise Flight Included

Pre-Cruise Hotel 2night(s) Included

£

899

View Deal

Europe, Mediterranean

MSC Bellissima

MSC Cruises

Marseille

-

Genoa

-

Naples

-

Messina

-

Malta (La Valletta)

-

Barcelona

-

Marseille

1nt Barcelona & 7nt Mediterranean Seaviews

Barcelona

-

Ajaccio

-

Genoa

-

La Spezia

-

Rome (Civitavecchia)

-

Cannes

-

Palma De Mallorca

-

Barcelona

MSC Seaview | 8 nights

04 Sep 20

FREE centrally located handpicked hotel stay
Flights Included

£

899

View Deal

Europe, Mediterranean

MSC Seaview

MSC Cruises

Barcelona

-

Ajaccio

-

Genoa

-

La Spezia

-

Rome (Civitavecchia)

-

Cannes

-

Palma De Mallorca

-

Barcelona

8nt Miami, Ocean Cay & Caribbean Explorer Combo

Miami

-

Nassau

-

Ocean Cay MSC Marine Reserve

-

Miami

-

Nassau

-

Labadee

-

Miami

MSC Meraviglia | 10 nights

19 Nov 19

FREE centrally located handpicked hotel stay
Flights Included

£

899

View Deal

Caribbean

MSC Meraviglia

MSC Cruises

Miami

-

Nassau

-

Ocean Cay MSC Marine Reserve

-

Miami

-

Nassau

-

Labadee

-

Miami

1nt Venice Stay & 7nt Adriatic & Greek Isles

Venice

-

Dubrovnik

-

Corfu

-

Argostoli

-

Kotor

-

Split

-

Trieste

-

Venice

MSC Lirica | 8 nights

21 May 20

FREE centrally located handpicked hotel stay
Flights Included

£

899

View Deal

Europe, Mediterranean

MSC Lirica

MSC Cruises

Venice

-

Dubrovnik

-

Corfu

-

Argostoli

-

Kotor

-

Split

-

Trieste

-

Venice

9nt Dubai, United Arab Emirates & Oman

Dubai

-

Abu Dhabi

-

Sir Bani Yas Island (UAE)

-

Muscat

-

Khasab

-

Dubai

MSC Bellissima | 9 nights

12 Dec 19

FREE centrally located handpicked hotel stay
Flights Included
Book an Inside cabin & get Free Wifi
Book an Outside cabin & get Free Wifi & Easy Drinks Package
Book a Balcony cabin & get Free Wifi & Premium Drinks Package

£

899

View Deal

Middle East, Dubai & Emirates

MSC Bellissima

MSC Cruises

Dubai

-

Abu Dhabi

-

Sir Bani Yas Island (UAE)

-

Muscat

-

Khasab

-

Dubai

Adriatic & Greek Gems

Athens (Piraeus)

-

Corfu

-

Kotor

-

Venice

-

Brindisi

-

Katakolon

-

Santorini Island

-

Athens (Piraeus)

MSC Musica | 10 nights

27 Apr 20

FREE centrally located handpicked hotel stay
Flights Included

£

899

View Deal

Europe, Mediterranean

MSC Musica

MSC Cruises

Athens (Piraeus)

-

Corfu

-

Kotor

-

Venice

-

Brindisi

-

Katakolon

-

Santorini Island

-

Athens (Piraeus)

Adriatic & Greek Gems

Athens (Piraeus)

-

Corfu

-

Kotor

-

Venice

-

Brindisi

-

Katakolon

-

Santorini Island

-

Athens (Piraeus)

MSC Musica | 10 nights

04 May 20

FREE centrally located handpicked hotel stay
Flights Included

£

899

View Deal

Europe, Mediterranean

MSC Musica

MSC Cruises

Athens (Piraeus)

-

Corfu

-

Kotor

-

Venice

-

Brindisi

-

Katakolon

-

Santorini Island

-

Athens (Piraeus)

Adriatic & Greek Gems

Athens (Piraeus)

-

Corfu

-

Kotor

-

Venice

-

Brindisi

-

Katakolon

-

Santorini Island

-

Athens (Piraeus)

MSC Musica | 10 nights

11 May 20

FREE centrally located handpicked hotel stay
Flights Included

£

899

View Deal

Europe, Mediterranean

MSC Musica

MSC Cruises

Athens (Piraeus)

-

Corfu

-

Kotor

-

Venice

-

Brindisi

-

Katakolon

-

Santorini Island

-

Athens (Piraeus)

Adriatic & Greek Gems

Athens (Piraeus)

-

Corfu

-

Kotor

-

Venice

-

Brindisi

-

Katakolon

-

Santorini Island

-

Athens (Piraeus)

MSC Musica | 10 nights

21 Sep 20

FREE centrally located handpicked hotel stay
Flights Included

£

899

View Deal

Europe, Mediterranean

MSC Musica

MSC Cruises

Athens (Piraeus)

-

Corfu

-

Kotor

-

Venice

-

Brindisi

-

Katakolon

-

Santorini Island

-

Athens (Piraeus)

1nt Marseille Stay & 5nt Mediterranean Cruise

Marseille

-

Barcelona

-

Rome (Civitavecchia)

-

Genoa

-

Marseille

MSC Magnifica | 6 nights

21 Dec 19

FREE centrally located handpicked hotel stay
Flights Included
Book an Inside cabin & get Free Wifi
Book an Outside cabin & get Free Wifi & Easy Drinks Package
Book a Balcony cabin & get Free Wifi & Premium Drinks Package

£

899

View Deal

Europe, Mediterranean

MSC Magnifica

MSC Cruises

Marseille

-

Barcelona

-

Rome (Civitavecchia)

-

Genoa

-

Marseille

1nt Palma Stay & 7nt Mediterranean Discovery

Palma De Mallorca

-

Barcelona

-

Ajaccio

-

Genoa

-

La Spezia

-

Rome (Civitavecchia)

-

Cannes

-

Palma De Mallorca

MSC Seaview | 8 nights

10 Sep 20

FREE centrally located handpicked hotel stay
Flights Included

£

899

View Deal

Europe, Mediterranean

MSC Seaview

MSC Cruises

Palma De Mallorca

-

Barcelona

-

Ajaccio

-

Genoa

-

La Spezia

-

Rome (Civitavecchia)

-

Cannes

-

Palma De Mallorca

8nt Dubai & Emirates

Dubai

-

Abu Dhabi

-

Sir Bani Yas Island (UAE)

-

Muscat

-

Dubai

MSC Lirica | 8 nights

08 Jan 21

FREE centrally located handpicked hotel stay
Flights Included

£

899

View Deal

Dubai & Emirates

MSC Lirica

MSC Cruises

Dubai

-

Abu Dhabi

-

Sir Bani Yas Island (UAE)

-

Muscat

-

Dubai

MSC Splendida | 9 nights

07 Sep 19

FREE centrally located handpicked hotel stay
Flights Included
Free Upgrade to Oceanview Cabin

£

899

View Deal

Asia & Indian Ocean

MSC Splendida

MSC Cruises

Shanghai

-

Yokohama

Barcelona Stay + Mediterranean Delights

Barcelona

-

Marseille

-

Genoa

-

Naples

-

Messina

-

Malta (La Valletta)

-

Barcelona

MSC Grandiosa | 8 nights

11 Jun 20

FREE centrally located handpicked hotel stay
Flights Included

£

899

View Deal

Europe, Mediterranean

MSC Grandiosa

MSC Cruises

Barcelona

-

Marseille

-

Genoa

-

Naples

-

Messina

-

Malta (La Valletta)

-

Barcelona

8nt Northern European Explorer

Copenhagen, Denmark

-

Warnemunde

-

Stockholm, Sweden

-

Tallinn, Estonia

-

St Petersburg, Russia

-

Copenhagen, Denmark

MSC Poesia | 8 nights

29 May 20

FREE centrally located handpicked hotel stay
Flights Included

£

899

View Deal

Europe, Russia

MSC Poesia

MSC Cruises

Copenhagen, Denmark

-

Warnemunde

-

Stockholm, Sweden

-

Tallinn, Estonia

-

St Petersburg, Russia

-

Copenhagen, Denmark

1nt Rome Stay & 7nt Western Mediterranean

Rome (Civitavecchia)

-

Palermo

-

Cagliari

-

Palma De Mallorca

-

Valencia

-

Marseille

-

Genoa

-

Rome (Civitavecchia)

MSC Fantasia | 8 nights

13 Jun 20

FREE centrally located handpicked hotel stay
Flights Included

£

899

View Deal

Europe, Mediterranean

MSC Fantasia

MSC Cruises

Rome (Civitavecchia)

-

Palermo

-

Cagliari

-

Palma De Mallorca

-

Valencia

-

Marseille

-

Genoa

-

Rome (Civitavecchia)

1nts Genoa & 7nts Beautiful Med

MSC Bellissima | 8 nights

13 Jul 19

Pre-Cruise Flight Included

Pre-Cruise Hotel 1night(s) Included

Post-Cruise Flight Included

£

909

View Deal

Europe, Mediterranean

MSC Bellissima

MSC Cruises

Genoa

-

Naples

-

Messina

-

Malta (La Valletta)

-

Barcelona

-

Marseille

-

Genoa

2nts Marseille & 7nts Beauty of the Med

MSC Bellissima | 9 nights

20 Jun 19

Pre-Cruise Flight Included

Pre-Cruise Hotel 2night(s) Included

£

909

View Deal

Europe, Mediterranean

MSC Bellissima

MSC Cruises

Marseille

-

Genoa

-

Naples

-

Messina

-

Malta (La Valletta)

-

Barcelona

-

Marseille

8nt Italy, Greece, Albania & Croatia

Venice

-

Bari

-

Katakolon

-

Mykonos

-

Athens (Piraeus)

-

Sarande

-

Dubrovnik

-

Venice

MSC Orchestra | 8 nights

10 Jul 20

FREE centrally located handpicked hotel stay
Flights Included

£

919

View Deal

Europe

MSC Orchestra

MSC Cruises

Venice

-

Bari

-

Katakolon

-

Mykonos

-

Athens (Piraeus)

-

Sarande

-

Dubrovnik

-

Venice

2nts Venice & 7nts Mediterranean Wonders

MSC Lirica | 9 nights

14 Aug 19

Pre-Cruise Flight Included

Pre-Cruise Hotel 2night(s) Included

£

919

View Deal

Europe, Mediterranean

MSC Lirica

MSC Cruises

Venice

-

Bari

-

Santorini Island

-

Chania, Crete

-

Cephalonia

-

Split

-

Venice

2nts Venice & 7nts Mediterranean Wonders

MSC Lirica | 9 nights

22 May 19

Pre-Cruise Flight Included

Pre-Cruise Hotel 2night(s) Included

£

919

View Deal

Europe, Mediterranean

MSC Lirica

MSC Cruises

Venice

-

Bari

-

Santorini Island

-

Chania, Crete

-

Cephalonia

-

Split

-

Venice

1nt Barcelona & 7nt Mediterranean Seaviews

Barcelona

-

Ajaccio

-

Genoa

-

La Spezia

-

Rome (Civitavecchia)

-

Cannes

-

Palma De Mallorca

-

Barcelona

MSC Seaview | 8 nights

05 Jun 20

FREE centrally located handpicked hotel stay
Flights Included

£

919

View Deal

Europe, Mediterranean

MSC Seaview

MSC Cruises

Barcelona

-

Ajaccio

-

Genoa

-

La Spezia

-

Rome (Civitavecchia)

-

Cannes

-

Palma De Mallorca

-

Barcelona

8nt Northern Europe Explorer

Copenhagen, Denmark

-

Helsinki, Finland

-

St Petersburg, Russia

-

Tallinn, Estonia

-

Kiel

-

Copenhagen, Denmark

MSC Meraviglia | 8 nights

30 May 20

FREE centrally located handpicked hotel stay
Flights Included

£

919

View Deal

Baltic, Russia

MSC Meraviglia

MSC Cruises

Copenhagen, Denmark

-

Helsinki, Finland

-

St Petersburg, Russia

-

Tallinn, Estonia

-

Kiel

-

Copenhagen, Denmark

8nt Northern Europe Explorer

Copenhagen, Denmark

-

Helsinki, Finland

-

St Petersburg, Russia

-

Tallinn, Estonia

-

Kiel

-

Copenhagen, Denmark

MSC Meraviglia | 8 nights

13 Jun 20

FREE centrally located handpicked hotel stay
Flights Included

£

919

View Deal

Baltic, Russia

MSC Meraviglia

MSC Cruises

Copenhagen, Denmark

-

Helsinki, Finland

-

St Petersburg, Russia

-

Tallinn, Estonia

-

Kiel

-

Copenhagen, Denmark

Barcelona 1nt Stay & 7nt Western Mediterranean

Barcelona

-

Ibiza

-

Naples

-

Livorno

-

Genoa

-

Marseille

-

Barcelona

MSC Divina | 8 nights

30 Aug 20

FREE centrally located handpicked hotel stay
Flights Included

£

919

View Deal

Europe, Mediterranean

MSC Divina

MSC Cruises

Barcelona

-

Ibiza

-

Naples

-

Livorno

-

Genoa

-

Marseille

-

Barcelona

Barcelona 1nt Stay & 7nt Western Mediterranean

Barcelona

-

Ibiza

-

Naples

-

Livorno

-

Genoa

-

Marseille

-

Barcelona

MSC Divina | 8 nights

12 Jul 20

FREE centrally located handpicked hotel stay
Flights Included

£

919

View Deal

Europe, Mediterranean

MSC Divina

MSC Cruises

Barcelona

-

Ibiza

-

Naples

-

Livorno

-

Genoa

-

Marseille

-

Barcelona

Adriatic & Greek Gems

Athens (Piraeus)

-

Corfu

-

Kotor

-

Venice

-

Brindisi

-

Katakolon

-

Santorini Island

-

Athens (Piraeus)

MSC Musica | 10 nights

01 Jun 20

FREE centrally located handpicked hotel stay
Flights Included

£

919

View Deal

Europe, Mediterranean

MSC Musica

MSC Cruises

Athens (Piraeus)

-

Corfu

-

Kotor

-

Venice

-

Brindisi

-

Katakolon

-

Santorini Island

-

Athens (Piraeus)

8nt Italy, Greece, Albania & Croatia

Venice

-

Bari

-

Katakolon

-

Mykonos

-

Athens (Piraeus)

-

Sarande

-

Dubrovnik

-

Venice

MSC Orchestra | 8 nights

26 Jun 20

FREE centrally located handpicked hotel stay
Flights Included

£

929

View Deal

Europe

MSC Orchestra

MSC Cruises

Venice

-

Bari

-

Katakolon

-

Mykonos

-

Athens (Piraeus)

-

Sarande

-

Dubrovnik

-

Venice

8nt Italy, Croatia & Greek Isles

Venice

-

Split

-

Santorini Island

-

Mykonos

-

Dubrovnik

-

Italy (Ancona)

-

Venice

MSC Sinfonia | 8 nights

07 Aug 20

FREE centrally located handpicked hotel stay
Flights Included

£

929

View Deal

Europe, Mediterranean

MSC Sinfonia

MSC Cruises

Venice

-

Split

-

Santorini Island

-

Mykonos

-

Dubrovnik

-

Italy (Ancona)

-

Venice

3nts Miami & 7nts Caribbean Harmonies

MSC Armonia | 10 nights

20 Sep 19

Pre-Cruise Flight Included

Pre-Cruise Hotel 3night(s) Included

£

929

View Deal

Caribbean, Mexico

MSC Armonia

MSC Cruises

Miami

-

Isla de Roatan, Honduras

-

Costa Maya

-

Cozumel

-

Havana

-

Miami

2nts Barcelona & 7nts Western Med Bliss

MSC Bellissima | 9 nights

28 Aug 19

Pre-Cruise Flight Included

Pre-Cruise Hotel 2night(s) Included

Post-Cruise Flight Included

£

929

View Deal

Europe, Mediterranean

MSC Bellissima

MSC Cruises

Barcelona

-

Marseille

-

Genoa

-

Naples

-

Messina

-

Malta (La Valletta)

-

Barcelona

2nts Marseille & 7nts Beauty of the Med

MSC Bellissima | 9 nights

12 Sep 19

Pre-Cruise Flight Included

Pre-Cruise Hotel 2night(s) Included

£

929

View Deal

Europe, Mediterranean

MSC Bellissima

MSC Cruises

Marseille

-

Genoa

-

Naples

-

Messina

-

Malta (La Valletta)

-

Barcelona

-

Marseille

1nt Barcelona & 7nt Mediterranean Seaviews

Barcelona

-

Ajaccio

-

Genoa

-

La Spezia

-

Rome (Civitavecchia)

-

Cannes

-

Palma De Mallorca

-

Barcelona

MSC Seaview | 8 nights

12 Jun 20

FREE centrally located handpicked hotel stay
Flights Included

£

929

View Deal

Europe, Mediterranean

MSC Seaview

MSC Cruises

Barcelona

-

Ajaccio

-

Genoa

-

La Spezia

-

Rome (Civitavecchia)

-

Cannes

-

Palma De Mallorca

-

Barcelona

2nt Miami Stay & 7nt Caribbean Gems

Miami

-

Isla de Roatan, Honduras

-

Costa Maya

-

Cozumel

-

Havana

-

Miami

MSC Armonia | 9 nights

12 Sep 20

FREE centrally located handpicked hotel stay
Flights Included

£

929

View Deal

Caribbean, Mexico

MSC Armonia

MSC Cruises

Miami

-

Isla de Roatan, Honduras

-

Costa Maya

-

Cozumel

-

Havana

-

Miami

2nt Miami Stay & 7nt Caribbean Gems

Miami

-

Ocean Cay MSC Marine Reserve

-

Montego Bay

-

George Town, Cayman Islands

-

Havana

-

Miami

MSC Armonia | 9 nights

19 Sep 20

FREE centrally located handpicked hotel stay
Flights Included

£

929

View Deal

Caribbean, Bahamas

MSC Armonia

MSC Cruises

Miami

-

Ocean Cay MSC Marine Reserve

-

Montego Bay

-

George Town, Cayman Islands

-

Havana

-

Miami

12nt Dubai & Emirates with Dubai Stay

Dubai

-

Abu Dhabi

-

Sir Bani Yas Island (UAE)

-

Khasab

-

Muscat

-

Bahrain

-

Doha

-

Dubai

MSC Lirica | 12 nights

16 Feb 20

FREE centrally located handpicked hotel stay
Flights Included
Book an Inside cabin & get Free Wifi
Book an Outside cabin & get Free Wifi & Easy Drinks Package
Book a Balcony cabin & get Free Wifi & Premium Drinks Package

£

929

View Deal

Dubai & Emirates

MSC Lirica

MSC Cruises

Dubai

-

Abu Dhabi

-

Sir Bani Yas Island (UAE)

-

Khasab

-

Muscat

-

Bahrain

-

Doha

-

Dubai

8nt Northern Europe Explorer

Copenhagen, Denmark

-

Hellesylt

-

Alesund

-

Flam

-

Kiel

-

Copenhagen, Denmark

MSC Meraviglia | 8 nights

20 Jun 20

FREE centrally located handpicked hotel stay
Flights Included

£

929

View Deal

Scandinavia

MSC Meraviglia

MSC Cruises

Copenhagen, Denmark

-

Hellesylt

-

Alesund

-

Flam

-

Kiel

-

Copenhagen, Denmark

Barcelona & Great Med Medley

Barcelona

-

Marseille

-

Genoa

-

Rome (Civitavecchia)

-

Palermo

-

Malta (La Valletta)

-

Barcelona

MSC Grandiosa | 8 nights

25 Dec 19

FREE centrally located handpicked hotel stay
Flights Included
Brand New Ship!

£

929

View Deal

Europe, Mediterranean

MSC Grandiosa

MSC Cruises

Barcelona

-

Marseille

-

Genoa

-

Rome (Civitavecchia)

-

Palermo

-

Malta (La Valletta)

-

Barcelona

1nt Genoa Stay & 5nt Mediterranean Cruise

Genoa

-

Marseille

-

Barcelona

-

Rome (Civitavecchia)

-

Genoa

MSC Magnifica | 6 nights

20 Dec 19

FREE centrally located handpicked hotel stay
Flights Included
Book an Inside cabin & get Free Wifi
Book an Outside cabin & get Free Wifi & Easy Drinks Package
Book a Balcony cabin & get Free Wifi & Premium Drinks Package

£

929

View Deal

Europe, Mediterranean

MSC Magnifica

MSC Cruises

Genoa

-

Marseille

-

Barcelona

-

Rome (Civitavecchia)

-

Genoa

8nt Croatia & Greek Isles

Venice

-

Split

-

Heraklion

-

Zakinthos

-

Dubrovnik

-

Italy (Ancona)

-

Venice

MSC Sinfonia | 8 nights

28 Aug 20

£

929

View Deal

Europe, Mediterranean

MSC Sinfonia

MSC Cruises

Venice

-

Split

-

Heraklion

-

Zakinthos

-

Dubrovnik

-

Italy (Ancona)

-

Venice

1nt Palma Stay & 7nt Mediterranean Discovery

Palma De Mallorca

-

Barcelona

-

Ajaccio

-

Genoa

-

La Spezia

-

Rome (Civitavecchia)

-

Cannes

-

Palma De Mallorca

MSC Seaview | 8 nights

28 May 20

FREE centrally located handpicked hotel stay
Flights Included

£

929

View Deal

Europe, Mediterranean

MSC Seaview

MSC Cruises

Palma De Mallorca

-

Barcelona

-

Ajaccio

-

Genoa

-

La Spezia

-

Rome (Civitavecchia)

-

Cannes

-

Palma De Mallorca

Barcelona Stay + Mediterranean Delights

Barcelona

-

Marseille

-

Genoa

-

Naples

-

Messina

-

Malta (La Valletta)

-

Barcelona

MSC Grandiosa | 8 nights

25 Jun 20

FREE centrally located handpicked hotel stay
Flights Included

£

929

View Deal

Europe, Mediterranean

MSC Grandiosa

MSC Cruises

Barcelona

-

Marseille

-

Genoa

-

Naples

-

Messina

-

Malta (La Valletta)

-

Barcelona

1nt Venice Stay & 7nt Italy, Montenegro & Greece

Venice

-

Kotor

-

Mykonos

-

Santorini Island

-

Cephalonia

-

Bari

-

Venice

MSC Opera | 8 nights

11 Jul 20

FREE centrally located handpicked hotel stay
Flights Included

£

929

View Deal

Mediterranean

MSC Opera

MSC Cruises

Venice

-

Kotor

-

Mykonos

-

Santorini Island

-

Cephalonia

-

Bari

-

Venice

8nt Northern European Explorer

Copenhagen, Denmark

-

Warnemunde

-

Stockholm, Sweden

-

Tallinn, Estonia

-

St Petersburg, Russia

-

Copenhagen, Denmark

MSC Poesia | 8 nights

12 Jun 20

FREE centrally located handpicked hotel stay
Flights Included

£

929

View Deal

Europe, Russia

MSC Poesia

MSC Cruises

Copenhagen, Denmark

-

Warnemunde

-

Stockholm, Sweden

-

Tallinn, Estonia

-

St Petersburg, Russia

-

Copenhagen, Denmark

1nt Rome Stay & 7nt Western Mediterranean

Rome (Civitavecchia)

-

Palermo

-

Cagliari

-

Palma De Mallorca

-

Valencia

-

Marseille

-

Genoa

-

Rome (Civitavecchia)

MSC Fantasia | 8 nights

29 Aug 20

FREE centrally located handpicked hotel stay
Flights Included

£

929

View Deal

Europe, Mediterranean

MSC Fantasia

MSC Cruises

Rome (Civitavecchia)

-

Palermo

-

Cagliari

-

Palma De Mallorca

-

Valencia

-

Marseille

-

Genoa

-

Rome (Civitavecchia)

1nts Venice & 7nts Mediterranean Wonders

MSC Lirica | 8 nights

01 Aug 19

Pre-Cruise Flight Included

Pre-Cruise Hotel 1night(s) Included

£

939

View Deal

Europe, Mediterranean

MSC Lirica

MSC Cruises

Venice

-

Bari

-

Santorini Island

-

Chania, Crete

-

Cephalonia

-

Split

-

Venice

2nts Barcelona & 7nts Western Med Bliss

MSC Bellissima | 9 nights

01 May 19

Pre-Cruise Flight Included

Pre-Cruise Hotel 2night(s) Included

Post-Cruise Flight Included

£

939

View Deal

Europe, Mediterranean

MSC Bellissima

MSC Cruises

Barcelona

-

Marseille

-

Genoa

-

Naples

-

Messina

-

Malta (La Valletta)

-

Barcelona

1nts Genoa & 7nts Beautiful Med

MSC Bellissima | 8 nights

22 Jun 19

Pre-Cruise Flight Included

Pre-Cruise Hotel 1night(s) Included

Post-Cruise Flight Included

£

939

View Deal

Europe, Mediterranean

MSC Bellissima

MSC Cruises

Genoa

-

Naples

-

Messina

-

Malta (La Valletta)

-

Barcelona

-

Marseille

-

Genoa

3nt Verona Stay & Opera & 7nt Med Cruise

Venice

-

Kotor

-

Mykonos

-

Santorini Island

-

Corfu

-

Bari

-

Venice

MSC Opera | 10 nights

05 Sep 19

FREE centrally located handpicked hotel stay
Flights Included
FREE Verona Opera Tickets

£

949

View Deal

Europe, Mediterranean

MSC Opera

MSC Cruises

Venice

-

Kotor

-

Mykonos

-

Santorini Island

-

Corfu

-

Bari

-

Venice

1nts Venice & 7nts Mediterranean Wonders

MSC Lirica | 8 nights

22 Aug 19

Pre-Cruise Flight Included

Pre-Cruise Hotel 1night(s) Included

£

949

View Deal

Europe, Mediterranean

MSC Lirica

MSC Cruises

Venice

-

Bari

-

Santorini Island

-

Chania, Crete

-

Cephalonia

-

Split

-

Venice

4nts Lake Garda & 7nts Magnificent Mediterranean

MSC Magnifica | 11 nights

16 Oct 19

Pre-Cruise Flight Included

Pre-Cruise Hotel 4night(s) Included

Post-Cruise Flight Included

£

949

View Deal

Europe, Mediterranean

MSC Magnifica

MSC Cruises

Venice

-

Bari

-

Katakolon

-

Santorini Island

-

Athens (Piraeus)

-

Corfu

-

Kotor

-

Venice

3nts Miami & 7nts Caribbean Seasides

MSC Seaside | 10 nights

11 Sep 19

Pre-Cruise Flight Included

Pre-Cruise Hotel 3night(s) Included

£

949

View Deal

Caribbean, Bahamas

MSC Seaside

MSC Cruises

Miami

-

San Juan, Puerto Rico

-

Charlotte Amalie

-

Philipsburg, St Maarten

-

Nassau

-

Miami

3nts Miami & 7nts Caribbean Seasides

MSC Seaside | 10 nights

25 Sep 19

Pre-Cruise Flight Included

Pre-Cruise Hotel 3night(s) Included

£

949

View Deal

Caribbean, Bahamas

MSC Seaside

MSC Cruises

Miami

-

San Juan, Puerto Rico

-

Charlotte Amalie

-

Philipsburg, St Maarten

-

Nassau

-

Miami

2nt Miami Stay & 7nt Caribbean Gems

Miami

-

Isla de Roatan, Honduras

-

Costa Maya

-

Cozumel

-

Havana

-

Miami

MSC Armonia | 9 nights

26 Sep 20

FREE centrally located handpicked hotel stay
Flights Included

£

949

View Deal

Caribbean, Mexico

MSC Armonia

MSC Cruises

Miami

-

Isla de Roatan, Honduras

-

Costa Maya

-

Cozumel

-

Havana

-

Miami

2nt Miami Stay & 7nt Caribbean Gems

Miami

-

Isla de Roatan, Honduras

-

Costa Maya

-

Cozumel

-

Havana

-

Miami

MSC Armonia | 9 nights

10 Oct 20

FREE centrally located handpicked hotel stay
Flights Included

£

949

View Deal

Caribbean, Mexico

MSC Armonia

MSC Cruises

Miami

-

Isla de Roatan, Honduras

-

Costa Maya

-

Cozumel

-

Havana

-

Miami

2nt Miami Stay & 7nt Caribbean Gems

Miami

-

Ocean Cay MSC Marine Reserve

-

Montego Bay

-

George Town, Cayman Islands

-

Havana

-

Miami

MSC Armonia | 9 nights

03 Oct 20

FREE centrally located handpicked hotel stay
Flights Included

£

949

View Deal

Caribbean, Bahamas

MSC Armonia

MSC Cruises

Miami

-

Ocean Cay MSC Marine Reserve

-

Montego Bay

-

George Town, Cayman Islands

-

Havana

-

Miami

9nt Dubai, United Arab Emirates & Oman

Dubai

-

Abu Dhabi

-

Sir Bani Yas Island (UAE)

-

Muscat

-

Khasab

-

Dubai

MSC Bellissima | 9 nights

05 Mar 20

FREE centrally located handpicked hotel stay
Flights Included
Book an Inside cabin & get Free Wifi
Book an Outside cabin & get Free Wifi & Easy Drinks Package
Book a Balcony cabin & get Free Wifi & Premium Drinks Package

£

949

View Deal

Middle East, Dubai & Emirates

MSC Bellissima

MSC Cruises

Dubai

-

Abu Dhabi

-

Sir Bani Yas Island (UAE)

-

Muscat

-

Khasab

-

Dubai

9nt United Arab Emirates,Bahrain & Qatar

Dubai

-

Abu Dhabi

-

Sir Bani Yas Island (UAE)

-

Bahrain

-

Doha

-

Dubai

MSC Bellissima | 9 nights

12 Mar 20

FREE centrally located handpicked hotel stay
Flights Included
Book an Inside cabin & get Free Wifi
Book an Outside cabin & get Free Wifi & Easy Drinks Package
Book a Balcony cabin & get Free Wifi & Premium Drinks Package

£

949

View Deal

Dubai & Emirates

MSC Bellissima

MSC Cruises

Dubai

-

Abu Dhabi

-

Sir Bani Yas Island (UAE)

-

Bahrain

-

Doha

-

Dubai

13nt Dubai & Emirates with Dubai Stay

Dubai

-

Abu Dhabi

-

Sir Bani Yas Island (UAE)

-

Bahrain

-

Doha

-

Muscat

-

Khasab

-

Dubai

MSC Lirica | 13 nights

25 Jan 20

FREE centrally located handpicked hotel stay
Flights Included
Book an Inside cabin & get Free Wifi
Book an Outside cabin & get Free Wifi & Easy Drinks Package
Book a Balcony cabin & get Free Wifi & Premium Drinks Package

£

949

View Deal

Dubai & Emirates

MSC Lirica

MSC Cruises

Dubai

-

Abu Dhabi

-

Sir Bani Yas Island (UAE)

-

Bahrain

-

Doha

-

Muscat

-

Khasab

-

Dubai

1nt Palma Stay & 7nt Mediterranean Discovery

Palma De Mallorca

-

Barcelona

-

Ajaccio

-

Genoa

-

La Spezia

-

Rome (Civitavecchia)

-

Cannes

-

Palma De Mallorca

MSC Seaview | 8 nights

14 May 20

FREE centrally located handpicked hotel stay
Flights Included

£

949

View Deal

Europe, Mediterranean

MSC Seaview

MSC Cruises

Palma De Mallorca

-

Barcelona

-

Ajaccio

-

Genoa

-

La Spezia

-

Rome (Civitavecchia)

-

Cannes

-

Palma De Mallorca

1nt Palma Stay & 7nt Mediterranean Discovery

Palma De Mallorca

-

Barcelona

-

Ajaccio

-

Genoa

-

La Spezia

-

Rome (Civitavecchia)

-

Cannes

-

Palma De Mallorca

MSC Seaview | 8 nights

04 Jun 20

FREE centrally located handpicked hotel stay
Flights Included

£

949

View Deal

Europe, Mediterranean

MSC Seaview

MSC Cruises

Palma De Mallorca

-

Barcelona

-

Ajaccio

-

Genoa

-

La Spezia

-

Rome (Civitavecchia)

-

Cannes

-

Palma De Mallorca

1nt Palma Stay & 7nt Mediterranean Discovery

Palma De Mallorca

-

Barcelona

-

Ajaccio

-

Genoa

-

La Spezia

-

Rome (Civitavecchia)

-

Cannes

-

Palma De Mallorca

MSC Seaview | 8 nights

11 Jun 20

FREE centrally located handpicked hotel stay
Flights Included

£

949

View Deal

Europe, Mediterranean

MSC Seaview

MSC Cruises

Palma De Mallorca

-

Barcelona

-

Ajaccio

-

Genoa

-

La Spezia

-

Rome (Civitavecchia)

-

Cannes

-

Palma De Mallorca

1nt Palma Stay & 7nt Mediterranean Discovery

Palma De Mallorca

-

Barcelona

-

Ajaccio

-

Genoa

-

La Spezia

-

Rome (Civitavecchia)

-

Cannes

-

Palma De Mallorca

MSC Seaview | 8 nights

18 Jun 20

FREE centrally located handpicked hotel stay
Flights Included

£

949

View Deal

Europe, Mediterranean

MSC Seaview

MSC Cruises

Palma De Mallorca

-

Barcelona

-

Ajaccio

-

Genoa

-

La Spezia

-

Rome (Civitavecchia)

-

Cannes

-

Palma De Mallorca

8nt Dubai & Emirates

Dubai

-

Abu Dhabi

-

Sir Bani Yas Island (UAE)

-

Muscat

-

Dubai

MSC Lirica | 8 nights

22 Jan 21

FREE centrally located handpicked hotel stay
Flights Included

£

949

View Deal

Dubai & Emirates

MSC Lirica

MSC Cruises

Dubai

-

Abu Dhabi

-

Sir Bani Yas Island (UAE)

-

Muscat

-

Dubai

8nt Dubai & Emirates

Dubai

-

Abu Dhabi

-

Sir Bani Yas Island (UAE)

-

Muscat

-

Dubai

MSC Lirica | 8 nights

26 Feb 21

FREE centrally located handpicked hotel stay
Flights Included

£

949

View Deal

Dubai & Emirates

MSC Lirica

MSC Cruises

Dubai

-

Abu Dhabi

-

Sir Bani Yas Island (UAE)

-

Muscat

-

Dubai

Barcelona Stay + Mediterranean Delights

Barcelona

-

Marseille

-

Genoa

-

Naples

-

Messina

-

Malta (La Valletta)

-

Barcelona

MSC Grandiosa | 8 nights

18 Jun 20

FREE centrally located handpicked hotel stay
Flights Included

£

949

View Deal

Europe, Mediterranean

MSC Grandiosa

MSC Cruises

Barcelona

-

Marseille

-

Genoa

-

Naples

-

Messina

-

Malta (La Valletta)

-

Barcelona

8nt Northern European Explorer

Copenhagen, Denmark

-

Warnemunde

-

Bergen, Norway

-

Molde, Norway

-

Hellesylt

-

Copenhagen, Denmark

MSC Poesia | 8 nights

19 Jun 20

FREE centrally located handpicked hotel stay
Flights Included

£

949

View Deal

Scandinavia

MSC Poesia

MSC Cruises

Copenhagen, Denmark

-

Warnemunde

-

Bergen, Norway

-

Molde, Norway

-

Hellesylt

-

Copenhagen, Denmark

8nt Northern European Explorer

Copenhagen, Denmark

-

Warnemunde

-

Stockholm, Sweden

-

Tallinn, Estonia

-

St Petersburg, Russia

-

Copenhagen, Denmark

MSC Poesia | 8 nights

26 Jun 20

FREE centrally located handpicked hotel stay
Flights Included

£

949

View Deal

Europe, Russia

MSC Poesia

MSC Cruises

Copenhagen, Denmark

-

Warnemunde

-

Stockholm, Sweden

-

Tallinn, Estonia

-

St Petersburg, Russia

-

Copenhagen, Denmark

1nt Palma Stay & 7nt Mediterranean Discovery

Palma De Mallorca

-

Barcelona

-

Ajaccio

-

Genoa

-

La Spezia

-

Rome (Civitavecchia)

-

Cannes

-

Palma De Mallorca

MSC Seaview | 8 nights

09 Apr 20

FREE centrally located handpicked hotel stay
Flights Included

£

949

View Deal

Europe, Mediterranean

MSC Seaview

MSC Cruises

Palma De Mallorca

-

Barcelona

-

Ajaccio

-

Genoa

-

La Spezia

-

Rome (Civitavecchia)

-

Cannes

-

Palma De Mallorca

20nt Valencia to Miami with Stays

Valencia

-

Lisbon

-

Ponta Delgada, Azores

-

Bridgetown

-

Fort de France

-

Philipsburg, St Maarten

-

San Juan, Puerto Rico

-

Miami

MSC Divina | 20 nights

07 Nov 19

FREE centrally located handpicked hotel stay
Flights Included

£

949

View Deal

Caribbean, Europe, Mediterranean, Transatlantic

MSC Divina

MSC Cruises

Valencia

-

Lisbon

-

Ponta Delgada, Azores

-

Bridgetown

-

Fort de France

-

Philipsburg, St Maarten

-

San Juan, Puerto Rico

-

Miami

11nt Best of Japan, Korea & China

Yokohama

-

Nagasaki

-

Busan, South Korea

-

Tianjin

MSC Splendida | 11 nights

15 Oct 19

FREE centrally located handpicked hotel stay
Flights Included
Free Upgrade to Balcony Stateroom

£

949

View Deal

Asia & Indian Ocean

MSC Splendida

MSC Cruises

Yokohama

-

Nagasaki

-

Busan, South Korea

-

Tianjin

1nt Rome Stay & 7nt Western Mediterranean

Rome (Civitavecchia)

-

Palermo

-

Cagliari

-

Palma De Mallorca

-

Valencia

-

Marseille

-

Genoa

-

Rome (Civitavecchia)

MSC Fantasia | 8 nights

06 Jun 20

FREE centrally located handpicked hotel stay
Flights Included

£

949

View Deal

Europe, Mediterranean

MSC Fantasia

MSC Cruises

Rome (Civitavecchia)

-

Palermo

-

Cagliari

-

Palma De Mallorca

-

Valencia

-

Marseille

-

Genoa

-

Rome (Civitavecchia)

2nts Venice & 7nts Magnificent Med

MSC Magnifica | 9 nights

30 Aug 19

Pre-Cruise Flight Included

Pre-Cruise Hotel 2night(s) Included

£

959

View Deal

Europe, Mediterranean

MSC Magnifica

MSC Cruises

Venice

-

Bari

-

Katakolon

-

Santorini Island

-

Athens (Piraeus)

-

Corfu

-

Kotor

-

Venice

3nts Miami & 7nts Caribbean Seasides

MSC Seaside | 10 nights

09 Oct 19

Pre-Cruise Flight Included

Pre-Cruise Hotel 3night(s) Included

£

959

View Deal

Caribbean, Bahamas

MSC Seaside

MSC Cruises

Miami

-

San Juan, Puerto Rico

-

Charlotte Amalie

-

Philipsburg, St Maarten

-

Nassau

-

Miami

4nts Salou & 7nts Mediterranean Beauty

MSC Bellissima | 11 nights

03 Jun 19

Pre-Cruise Flight Included

Pre-Cruise Hotel 4night(s) Included

Post-Cruise Flight Included

£

959

View Deal

Europe, Mediterranean

MSC Bellissima

MSC Cruises

Barcelona

-

Marseille

-

Genoa

-

Naples

-

Messina

-

Malta (La Valletta)

-

Barcelona

3nt Verona Stay & Opera & 7nt Eastern Med Cruise

Venice

-

Split

-

Santorini Island

-

Mykonos

-

Dubrovnik

-

Italy (Ancona)

-

Venice

MSC Sinfonia | 10 nights

28 Aug 19

FREE centrally located handpicked hotel stay
Flights Included
FREE Verona Opera Tickets

£

969

View Deal

Europe, Mediterranean

MSC Sinfonia

MSC Cruises

Venice

-

Split

-

Santorini Island

-

Mykonos

-

Dubrovnik

-

Italy (Ancona)

-

Venice

3nts Miami & 7nts Caribbean Harmonies

MSC Armonia | 10 nights

06 Sep 19

Pre-Cruise Flight Included

Pre-Cruise Hotel 3night(s) Included

£

969

View Deal

Caribbean, Mexico

MSC Armonia

MSC Cruises

Miami

-

Isla de Roatan, Honduras

-

Costa Maya

-

Cozumel

-

Havana

-

Miami

2nts Marseille & 7nts Beauty of the Med

MSC Bellissima | 9 nights

30 May 19

Pre-Cruise Flight Included

Pre-Cruise Hotel 2night(s) Included

£

969

View Deal

Europe, Mediterranean

MSC Bellissima

MSC Cruises

Marseille

-

Genoa

-

Naples

-

Messina

-

Malta (La Valletta)

-

Barcelona

-

Marseille

2nt Miami Stay & 7nt Caribbean Gems

Miami

-

Ocean Cay MSC Marine Reserve

-

Montego Bay

-

George Town, Cayman Islands

-

Havana

-

Miami

MSC Armonia | 9 nights

17 Oct 20

FREE centrally located handpicked hotel stay
Flights Included

£

969

View Deal

Caribbean, Bahamas

MSC Armonia

MSC Cruises

Miami

-

Ocean Cay MSC Marine Reserve

-

Montego Bay

-

George Town, Cayman Islands

-

Havana

-

Miami

Adriatic & Greek Gems

Athens (Piraeus)

-

Corfu

-

Kotor

-

Venice

-

Brindisi

-

Katakolon

-

Santorini Island

-

Athens (Piraeus)

MSC Musica | 10 nights

14 Sep 20

FREE centrally located handpicked hotel stay
Flights Included

£

969

View Deal

Europe, Mediterranean

MSC Musica

MSC Cruises

Athens (Piraeus)

-

Corfu

-

Kotor

-

Venice

-

Brindisi

-

Katakolon

-

Santorini Island

-

Athens (Piraeus)

1nt Palma Stay & 7nt Mediterranean Discovery

Palma De Mallorca

-

Barcelona

-

Ajaccio

-

Genoa

-

La Spezia

-

Rome (Civitavecchia)

-

Cannes

-

Palma De Mallorca

MSC Seaview | 8 nights

03 Sep 20

FREE centrally located handpicked hotel stay
Flights Included

£

969

View Deal

Europe, Mediterranean

MSC Seaview

MSC Cruises

Palma De Mallorca

-

Barcelona

-

Ajaccio

-

Genoa

-

La Spezia

-

Rome (Civitavecchia)

-

Cannes

-

Palma De Mallorca

8nt Dubai & Emirates

Dubai

-

Abu Dhabi

-

Sir Bani Yas Island (UAE)

-

Muscat

-

Dubai

MSC Lirica | 8 nights

19 Feb 21

FREE centrally located handpicked hotel stay
Flights Included

£

969

View Deal

Dubai & Emirates

MSC Lirica

MSC Cruises

Dubai

-

Abu Dhabi

-

Sir Bani Yas Island (UAE)

-

Muscat

-

Dubai

Barcelona Stay + Mediterranean Delights

Barcelona

-

Marseille

-

Genoa

-

Naples

-

Messina

-

Malta (La Valletta)

-

Barcelona

MSC Grandiosa | 8 nights

02 Jul 20

FREE centrally located handpicked hotel stay
Flights Included

£

969

View Deal

Europe, Mediterranean

MSC Grandiosa

MSC Cruises

Barcelona

-

Marseille

-

Genoa

-

Naples

-

Messina

-

Malta (La Valletta)

-

Barcelona

22nt Grand Voyage from Rome to Miami with Stays

Rome (Civitavecchia)

-

Valencia

-

Lisbon

-

Ponta Delgada, Azores

-

Bridgetown

-

Fort de France

-

Philipsburg, St Maarten

-

San Juan, Puerto Rico

-

Miami

MSC Divina | 22 nights

05 Nov 19

FREE centrally located handpicked hotel stay
Flights Included

£

969

View Deal

Caribbean, Europe, Panama Canal

MSC Divina

MSC Cruises

Rome (Civitavecchia)

-

Valencia

-

Lisbon

-

Ponta Delgada, Azores

-

Bridgetown

-

Fort de France

-

Philipsburg, St Maarten

-

San Juan, Puerto Rico

-

Miami

8nt Italy, Greece, Albania & Croatia

Venice

-

Bari

-

Katakolon

-

Mykonos

-

Athens (Piraeus)

-

Sarande

-

Dubrovnik

-

Venice

MSC Orchestra | 8 nights

22 May 20

FREE centrally located handpicked hotel stay
Flights Included

£

979

View Deal

Europe

MSC Orchestra

MSC Cruises

Venice

-

Bari

-

Katakolon

-

Mykonos

-

Athens (Piraeus)

-

Sarande

-

Dubrovnik

-

Venice

2nts Barcelona & 7nts Western Med Bliss

MSC Bellissima | 9 nights

24 Jul 19

Pre-Cruise Flight Included

Pre-Cruise Hotel 2night(s) Included

Post-Cruise Flight Included

£

979

View Deal

Europe, Mediterranean

MSC Bellissima

MSC Cruises

Barcelona

-

Marseille

-

Genoa

-

Naples

-

Messina

-

Malta (La Valletta)

-

Barcelona

3nt Verona Stay & Opera & 7nt Eastern Med Cruise

Venice

-

Brindisi

-

Katakolon

-

Mykonos

-

Athens (Piraeus)

-

Sarande

-

Dubrovnik

-

Venice

MSC Musica | 10 nights

04 Sep 19

FREE centrally located handpicked hotel stay
Flights Included
FREE Verona Opera Tickets

£

979

View Deal

Europe, Mediterranean

MSC Musica

MSC Cruises

Venice

-

Brindisi

-

Katakolon

-

Mykonos

-

Athens (Piraeus)

-

Sarande

-

Dubrovnik

-

Venice

1nt Barcelona & 7nt Mediterranean Seaviews

Barcelona

-

Ajaccio

-

Genoa

-

La Spezia

-

Rome (Civitavecchia)

-

Cannes

-

Palma De Mallorca

-

Barcelona

MSC Seaview | 8 nights

29 May 20

FREE centrally located handpicked hotel stay
Flights Included

£

979

View Deal

Europe, Mediterranean

MSC Seaview

MSC Cruises

Barcelona

-

Ajaccio

-

Genoa

-

La Spezia

-

Rome (Civitavecchia)

-

Cannes

-

Palma De Mallorca

-

Barcelona

1nt Barcelona & 7nt Mediterranean Seaviews

Barcelona

-

Ajaccio

-

Genoa

-

La Spezia

-

Rome (Civitavecchia)

-

Cannes

-

Palma De Mallorca

-

Barcelona

MSC Seaview | 8 nights

19 Jun 20

FREE centrally located handpicked hotel stay
Flights Included

£

979

View Deal

Europe, Mediterranean

MSC Seaview

MSC Cruises

Barcelona

-

Ajaccio

-

Genoa

-

La Spezia

-

Rome (Civitavecchia)

-

Cannes

-

Palma De Mallorca

-

Barcelona

1nt Barcelona & 7nt Mediterranean Seaviews

Barcelona

-

Ajaccio

-

Genoa

-

La Spezia

-

Rome (Civitavecchia)

-

Cannes

-

Palma De Mallorca

-

Barcelona

MSC Seaview | 8 nights

26 Jun 20

FREE centrally located handpicked hotel stay
Flights Included

£

979

View Deal

Europe, Mediterranean

MSC Seaview

MSC Cruises

Barcelona

-

Ajaccio

-

Genoa

-

La Spezia

-

Rome (Civitavecchia)

-

Cannes

-

Palma De Mallorca

-

Barcelona

Miami 2nt stay & 7nts Caribbean

Miami

-

Costa Maya

-

Belize

-

Isla de Roatan, Honduras

-

Ocean Cay MSC Marine Reserve

-

Miami

MSC Meraviglia | 9 nights

06 Dec 19

FREE centrally located handpicked hotel stay
Flights Included
Book an Inside cabin & get Free Wifi
Book an Outside cabin & get Free Wifi & Easy Drinks Package
Book a Balcony cabin & get Free Wifi & Premium Drinks Package

£

979

View Deal

Caribbean, Mexico

MSC Meraviglia

MSC Cruises

Miami

-

Costa Maya

-

Belize

-

Isla de Roatan, Honduras

-

Ocean Cay MSC Marine Reserve

-

Miami

2nt Miami Stay & 7nt Caribbean Gems

Miami

-

Isla de Roatan, Honduras

-

Costa Maya

-

Cozumel

-

Havana

-

Miami

MSC Armonia | 9 nights

26 Oct 20

FREE centrally located handpicked hotel stay
Flights Included

£

979

View Deal

Caribbean, Mexico

MSC Armonia

MSC Cruises

Miami

-

Isla de Roatan, Honduras

-

Costa Maya

-

Cozumel

-

Havana

-

Miami

9nt Dubai, United Arab Emirates & Oman

Dubai

-

Abu Dhabi

-

Sir Bani Yas Island (UAE)

-

Muscat

-

Khasab

-

Dubai

MSC Bellissima | 9 nights

20 Feb 20

FREE centrally located handpicked hotel stay
Flights Included
Book an Inside cabin & get Free Wifi
Book an Outside cabin & get Free Wifi & Easy Drinks Package
Book a Balcony cabin & get Free Wifi & Premium Drinks Package

£

979

View Deal

Middle East, Dubai & Emirates

MSC Bellissima

MSC Cruises

Dubai

-

Abu Dhabi

-

Sir Bani Yas Island (UAE)

-

Muscat

-

Khasab

-

Dubai

8nt Northern Europe Explorer

Copenhagen, Denmark

-

Helsinki, Finland

-

St Petersburg, Russia

-

Tallinn, Estonia

-

Kiel

-

Copenhagen, Denmark

MSC Meraviglia | 8 nights

27 Jun 20

FREE centrally located handpicked hotel stay
Flights Included

£

979

View Deal

Baltic, Russia

MSC Meraviglia

MSC Cruises

Copenhagen, Denmark

-

Helsinki, Finland

-

St Petersburg, Russia

-

Tallinn, Estonia

-

Kiel

-

Copenhagen, Denmark

3nt Miami Stay & 4nt Cruise & 4nt Las Vegas Stay

Miami

-

Nassau

-

Ocean Cay MSC Marine Reserve

-

Miami

MSC Meraviglia | 11 nights

14 Nov 19

FREE centrally located handpicked hotel stay
Flights Included
Book an Inside cabin & get Free Wifi
Book an Outside cabin & get Free Wifi & Easy Drinks Package
Book a Balcony cabin & get Free Wifi & Premium Drinks Package

£

979

View Deal

Europe

MSC Meraviglia

MSC Cruises

Miami

-

Nassau

-

Ocean Cay MSC Marine Reserve

-

Miami

Adriatic & Greek Gems

Athens (Piraeus)

-

Corfu

-

Kotor

-

Venice

-

Brindisi

-

Katakolon

-

Santorini Island

-

Athens (Piraeus)

MSC Musica | 10 nights

22 Jun 20

FREE centrally located handpicked hotel stay
Flights Included

£

979

View Deal

Europe, Mediterranean

MSC Musica

MSC Cruises

Athens (Piraeus)

-

Corfu

-

Kotor

-

Venice

-

Brindisi

-

Katakolon

-

Santorini Island

-

Athens (Piraeus)

Barcelona 1nt Stay & 7nt Western Mediterranean

Barcelona

-

Ibiza

-

Naples

-

Livorno

-

Genoa

-

Marseille

-

Barcelona

MSC Divina | 8 nights

23 Aug 20

FREE centrally located handpicked hotel stay
Flights Included

£

979

View Deal

Europe, Mediterranean

MSC Divina

MSC Cruises

Barcelona

-

Ibiza

-

Naples

-

Livorno

-

Genoa

-

Marseille

-

Barcelona

1nt Palma Stay & 7nt Mediterranean Discovery

Palma De Mallorca

-

Barcelona

-

Ajaccio

-

Genoa

-

La Spezia

-

Rome (Civitavecchia)

-

Cannes

-

Palma De Mallorca

MSC Seaview | 8 nights

25 Jun 20

FREE centrally located handpicked hotel stay
Flights Included

£

979

View Deal

Europe, Mediterranean

MSC Seaview

MSC Cruises

Palma De Mallorca

-

Barcelona

-

Ajaccio

-

Genoa

-

La Spezia

-

Rome (Civitavecchia)

-

Cannes

-

Palma De Mallorca

Barcelona Stay + Mediterranean Delights

Barcelona

-

Marseille

-

Genoa

-

Naples

-

Messina

-

Malta (La Valletta)

-

Barcelona

MSC Grandiosa | 8 nights

09 Jul 20

FREE centrally located handpicked hotel stay
Flights Included

£

979

View Deal

Europe, Mediterranean

MSC Grandiosa

MSC Cruises

Barcelona

-

Marseille

-

Genoa

-

Naples

-

Messina

-

Malta (La Valletta)

-

Barcelona

1nt Venice Stay & 7nt Italy, Montenegro & Greece

Venice

-

Kotor

-

Mykonos

-

Santorini Island

-

Cephalonia

-

Bari

-

Venice

MSC Opera | 8 nights

18 Jul 20

FREE centrally located handpicked hotel stay
Flights Included

£

979

View Deal

Mediterranean

MSC Opera

MSC Cruises

Venice

-

Kotor

-

Mykonos

-

Santorini Island

-

Cephalonia

-

Bari

-

Venice

1nt Venice Stay & 7nt Italy, Montenegro & Greece

Venice

-

Kotor

-

Mykonos

-

Santorini Island

-

Cephalonia

-

Bari

-

Venice

MSC Opera | 8 nights

25 Jul 20

FREE centrally located handpicked hotel stay
Flights Included

£

979

View Deal

Mediterranean

MSC Opera

MSC Cruises

Venice

-

Kotor

-

Mykonos

-

Santorini Island

-

Cephalonia

-

Bari

-

Venice

1nt Venice Stay & 7nt Italy, Montenegro & Greece

Venice

-

Kotor

-

Mykonos

-

Santorini Island

-

Cephalonia

-

Bari

-

Venice

MSC Opera | 8 nights

01 Aug 20

FREE centrally located handpicked hotel stay
Flights Included

£

979

View Deal

Mediterranean

MSC Opera

MSC Cruises

Venice

-

Kotor

-

Mykonos

-

Santorini Island

-

Cephalonia

-

Bari

-

Venice

1nt Venice Stay & 7nt Italy, Montenegro & Greece

Venice

-

Kotor

-

Mykonos

-

Santorini Island

-

Cephalonia

-

Bari

-

Venice

MSC Opera | 8 nights

08 Aug 20

FREE centrally located handpicked hotel stay
Flights Included

£

979

View Deal

Mediterranean

MSC Opera

MSC Cruises

Venice

-

Kotor

-

Mykonos

-

Santorini Island

-

Cephalonia

-

Bari

-

Venice

1nt Venice Stay & 7nt Italy, Montenegro & Greece

Venice

-

Kotor

-

Mykonos

-

Santorini Island

-

Cephalonia

-

Bari

-

Venice

MSC Opera | 8 nights

15 Aug 20

FREE centrally located handpicked hotel stay
Flights Included

£

979

View Deal

Mediterranean

MSC Opera

MSC Cruises

Venice

-

Kotor

-

Mykonos

-

Santorini Island

-

Cephalonia

-

Bari

-

Venice

1nt Venice Stay & 7nt Italy, Montenegro & Greece

Venice

-

Kotor

-

Mykonos

-

Santorini Island

-

Cephalonia

-

Bari

-

Venice

MSC Opera | 8 nights

29 Aug 20

FREE centrally located handpicked hotel stay
Flights Included

£

979

View Deal

Mediterranean

MSC Opera

MSC Cruises

Venice

-

Kotor

-

Mykonos

-

Santorini Island

-

Cephalonia

-

Bari

-

Venice

Miami ,Caribbean and Bahamas

Miami

-

San Juan, Puerto Rico

-

Roadtown

-

Philipsburg, St Maarten

-

Nassau

-

Miami

MSC Divina | 9 nights

29 Jan 20

FREE centrally located handpicked hotel stay
Flights Included
Book an Inside cabin & get Free Wifi
Book an Outside cabin & get Free Wifi & Easy Drinks Package
Book a Balcony cabin & get Free Wifi & Premium Drinks Package

£

979

View Deal

Caribbean, Bahamas

MSC Divina

MSC Cruises

Miami

-

San Juan, Puerto Rico

-

Roadtown

-

Philipsburg, St Maarten

-

Nassau

-

Miami

1nt Rome Stay & 7nt Western Mediterranean

Rome (Civitavecchia)

-

Palermo

-

Cagliari

-

Palma De Mallorca

-

Valencia

-

Marseille

-

Genoa

-

Rome (Civitavecchia)

MSC Fantasia | 8 nights

20 Jun 20

FREE centrally located handpicked hotel stay
Flights Included

£

979

View Deal

Europe, Mediterranean

MSC Fantasia

MSC Cruises

Rome (Civitavecchia)

-

Palermo

-

Cagliari

-

Palma De Mallorca

-

Valencia

-

Marseille

-

Genoa

-

Rome (Civitavecchia)

2nts Venice & 7nts Magnificent Med

MSC Magnifica | 9 nights

06 Sep 19

Pre-Cruise Flight Included

Pre-Cruise Hotel 2night(s) Included

£

989

View Deal

Europe, Mediterranean

MSC Magnifica

MSC Cruises

Venice

-

Bari

-

Katakolon

-

Santorini Island

-

Athens (Piraeus)

-

Corfu

-

Kotor

-

Venice

2nts Venice & 7nts Magnificent Med

MSC Magnifica | 9 nights

27 Sep 19

Pre-Cruise Flight Included

Pre-Cruise Hotel 2night(s) Included

£

989

View Deal

Europe, Mediterranean

MSC Magnifica

MSC Cruises

Venice

-

Bari

-

Katakolon

-

Santorini Island

-

Athens (Piraeus)

-

Corfu

-

Kotor

-

Venice

8nt Italy, Croatia & Greek Isles

Venice

-

Split

-

Santorini Island

-

Mykonos

-

Dubrovnik

-

Italy (Ancona)

-

Venice

MSC Sinfonia | 8 nights

24 Jul 20

FREE centrally located handpicked hotel stay
Flights Included

£

999

View Deal

Europe, Mediterranean

MSC Sinfonia

MSC Cruises

Venice

-

Split

-

Santorini Island

-

Mykonos

-

Dubrovnik

-

Italy (Ancona)

-

Venice

8nt Italy, Croatia & Greek Isles

Venice

-

Split

-

Santorini Island

-

Mykonos

-

Dubrovnik

-

Italy (Ancona)

-

Venice

MSC Sinfonia | 8 nights

31 Jul 20

FREE centrally located handpicked hotel stay
Flights Included

£

999

View Deal

Europe, Mediterranean

MSC Sinfonia

MSC Cruises

Venice

-

Split

-

Santorini Island

-

Mykonos

-

Dubrovnik

-

Italy (Ancona)

-

Venice

8nt Italy, Croatia & Greek Isles

Venice

-

Split

-

Santorini Island

-

Mykonos

-

Dubrovnik

-

Italy (Ancona)

-

Venice

MSC Sinfonia | 8 nights

14 Aug 20

FREE centrally located handpicked hotel stay
Flights Included

£

999

View Deal

Europe, Mediterranean

MSC Sinfonia

MSC Cruises

Venice

-

Split

-

Santorini Island

-

Mykonos

-

Dubrovnik

-

Italy (Ancona)

-

Venice

2nts Barcelona & 7nts Western Med Bliss

MSC Bellissima | 9 nights

29 May 19

Pre-Cruise Flight Included

Pre-Cruise Hotel 2night(s) Included

Post-Cruise Flight Included

£

999

View Deal

Europe, Mediterranean

MSC Bellissima

MSC Cruises

Barcelona

-

Marseille

-

Genoa

-

Naples

-

Messina

-

Malta (La Valletta)

-

Barcelona

3nt Verona Stay & Opera & 7nt Eastern Med Cruise

Venice

-

Brindisi

-

Katakolon

-

Mykonos

-

Athens (Piraeus)

-

Sarande

-

Dubrovnik

-

Venice

MSC Musica | 10 nights

28 Aug 19

FREE centrally located handpicked hotel stay
Flights Included
FREE Verona Opera Tickets

£

999

View Deal

Europe, Mediterranean

MSC Musica

MSC Cruises

Venice

-

Brindisi

-

Katakolon

-

Mykonos

-

Athens (Piraeus)

-

Sarande

-

Dubrovnik

-

Venice

8nt Miami & the Caribbean

Miami

-

San Juan, Puerto Rico

-

Charlotte Amalie

-

Nassau

-

Ocean Cay MSC Marine Reserve

-

Miami

MSC Seaside | 8 nights

29 Nov 19

FREE centrally located handpicked hotel stay
Flights Included

£

999

View Deal

Caribbean, Bahamas

MSC Seaside

MSC Cruises

Miami

-

San Juan, Puerto Rico

-

Charlotte Amalie

-

Nassau

-

Ocean Cay MSC Marine Reserve

-

Miami

1nt Barcelona & 7nt Mediterranean Seaviews

Barcelona

-

Ajaccio

-

Genoa

-

La Spezia

-

Rome (Civitavecchia)

-

Cannes

-

Palma De Mallorca

-

Barcelona

MSC Seaview | 8 nights

10 Apr 20

FREE centrally located handpicked hotel stay
Flights Included

£

999

View Deal

Europe, Mediterranean

MSC Seaview

MSC Cruises

Barcelona

-

Ajaccio

-

Genoa

-

La Spezia

-

Rome (Civitavecchia)

-

Cannes

-

Palma De Mallorca

-

Barcelona

Barcelona 1nt Stay & 15nt Barcelona to Havana

Barcelona

-

Funchal

-

Bridgetown

-

St John's, Antigua

-

Philipsburg, St Maarten

-

Havana

MSC Opera | 16 nights

10 Nov 19

FREE centrally located handpicked hotel stay
Flights Included
Free Upgrade to Oceanview Cabin

£

999

View Deal

Caribbean, Europe, Transatlantic

MSC Opera

MSC Cruises

Barcelona

-

Funchal

-

Bridgetown

-

St John's, Antigua

-

Philipsburg, St Maarten

-

Havana

Lisbon 2nt Stay & 9nt Med Cruise

Lisbon

-

Barcelona

-

Marseille

-

Genoa

-

Malaga

-

Casablanca

MSC Preziosa | 11 nights

05 Oct 19

FREE centrally located handpicked hotel stay
Flights Included

£

999

View Deal

Europe, Mediterranean, Iberian Peninsula

MSC Preziosa

MSC Cruises

Lisbon

-

Barcelona

-

Marseille

-

Genoa

-

Malaga

-

Casablanca

2nt Miami Stay & 7nt Caribbean Gems

Miami

-

Ocean Cay MSC Marine Reserve

-

Montego Bay

-

George Town, Cayman Islands

-

Havana

-

Miami

MSC Armonia | 9 nights

05 Sep 20

FREE centrally located handpicked hotel stay
Flights Included

£

999

View Deal

Caribbean, Bahamas

MSC Armonia

MSC Cruises

Miami

-

Ocean Cay MSC Marine Reserve

-

Montego Bay

-

George Town, Cayman Islands

-

Havana

-

Miami

1nt Dubai & 7nt Dubai & Emirates Explorer

Dubai

-

Abu Dhabi

-

Sir Bani Yas Island (UAE)

-

Bahrain

-

Doha

-

Dubai

MSC Bellissima | 8 nights

06 Dec 19

FREE centrally located handpicked hotel stay
Flights Included
Book an Inside cabin & get Free Wifi
Book an Outside cabin & get Free Wifi & Easy Drinks Package
Book a Balcony cabin & get Free Wifi & Premium Drinks Package

£

999

View Deal

Dubai & Emirates

MSC Bellissima

MSC Cruises

Dubai

-

Abu Dhabi

-

Sir Bani Yas Island (UAE)

-

Bahrain

-

Doha

-

Dubai

9nt Dubai, United Arab Emirates & Oman

Dubai

-

Abu Dhabi

-

Sir Bani Yas Island (UAE)

-

Muscat

-

Khasab

-

Dubai

MSC Bellissima | 9 nights

23 Jan 20

FREE centrally located handpicked hotel stay
Flights Included
Book an Inside cabin & get Free Wifi
Book an Outside cabin & get Free Wifi & Easy Drinks Package
Book a Balcony cabin & get Free Wifi & Premium Drinks Package

£

999

View Deal

Middle East, Dubai & Emirates

MSC Bellissima

MSC Cruises

Dubai

-

Abu Dhabi

-

Sir Bani Yas Island (UAE)

-

Muscat

-

Khasab

-

Dubai

9nt United Arab Emirates,Bahrain & Qatar

Dubai

-

Abu Dhabi

-

Sir Bani Yas Island (UAE)

-

Bahrain

-

Doha

-

Dubai

MSC Bellissima | 9 nights

27 Feb 20

FREE centrally located handpicked hotel stay
Flights Included
Book an Inside cabin & get Free Wifi
Book an Outside cabin & get Free Wifi & Easy Drinks Package
Book a Balcony cabin & get Free Wifi & Premium Drinks Package

£

999

View Deal

Dubai & Emirates

MSC Bellissima

MSC Cruises

Dubai

-

Abu Dhabi

-

Sir Bani Yas Island (UAE)

-

Bahrain

-

Doha

-

Dubai

Dubai 1nt Stay & 7nt Dubai & Emirates

Dubai

-

Abu Dhabi

-

Sir Bani Yas Island (UAE)

-

Bahrain

-

Doha

-

Dubai

MSC Lirica | 8 nights

02 Apr 20

FREE centrally located handpicked hotel stay
Flights Included
Book an Inside cabin & get Free Wifi
Book an Outside cabin & get Free Wifi & Easy Drinks Package
Book a Balcony cabin & get Free Wifi & Premium Drinks Package

£

999

View Deal

Dubai & Emirates

MSC Lirica

MSC Cruises

Dubai

-

Abu Dhabi

-

Sir Bani Yas Island (UAE)

-

Bahrain

-

Doha

-

Dubai

2nt Miami Stay & 7nts Caribbean Cruise

Miami

-

Ocho Rios

-

George Town, Cayman Islands

-

Cozumel

-

Ocean Cay MSC Marine Reserve

-

Miami

MSC Meraviglia | 9 nights

29 Nov 19

FREE centrally located handpicked hotel stay
Flights Included
Book an Inside cabin & get Free Wifi
Book an Outside cabin & get Free Wifi & Easy Drinks Package
Book a Balcony cabin & get Free Wifi & Premium Drinks Package

£

999

View Deal

Caribbean

MSC Meraviglia

MSC Cruises

Miami

-

Ocho Rios

-

George Town, Cayman Islands

-

Cozumel

-

Ocean Cay MSC Marine Reserve

-

Miami

1nt Venice Stay & 7nt Mediterranean Delights

Venice

-

Dubrovnik

-

Corfu

-

Cephalonia

-

Malta (La Valletta)

-

Siracusa, Sicily

-

Venice

MSC Lirica | 8 nights

26 Jul 20

FREE centrally located handp