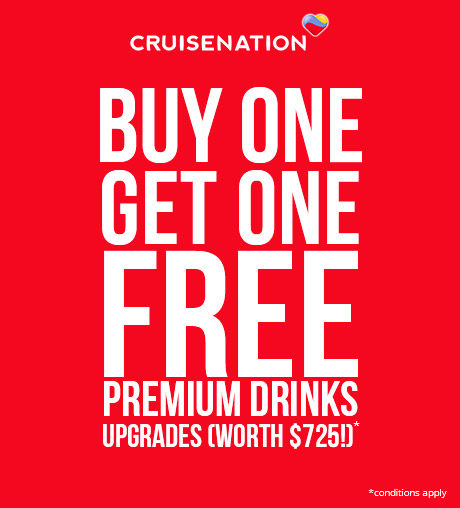 Buy One Get One FREE only at Cruise Nation!
You're in for a treat when you book your NCL Cruise with us before 31st January with our best offer yet...
Book a balcony or suite and upgrade to a premium drinks package for just £99 and we'll give you the second person's upgrade for FREE! Plus you'll then get to choose from one of four other fabulous upgrades such as speciality dining (we highly recommend), unlimited WiFi, selected shore excursions or NCL's family and friends offer.
There are also amazing discounted second person upgrades for outside and inside cabins as you can see above and our generous offer is available on all NCL cruises of 7 nights or more!
This offer is exclusive to Cruise Nation so hurry up and book your NCL holiday today before it's too late!
THE Norwegian Cruise Line FLEET
WHY CHOOSE Norwegian Cruise Lines
Loading articles
We're just checking with our authors to see what the latest is...
Let our cruise experts keep you up to date about the latest cruise industry news, the most luxurious new ships, and the hottest deals.
Visit the blog