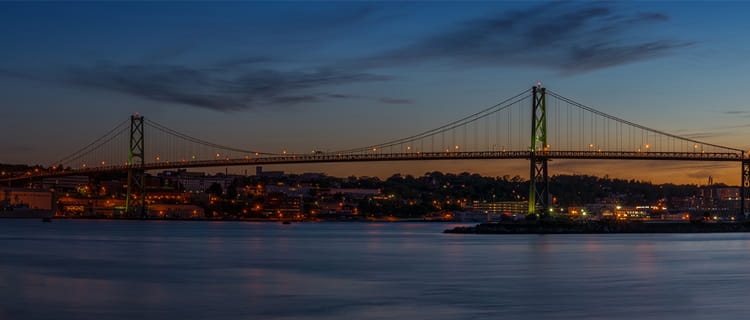 Halifax
Halifax is the capital of Nova Scotia and the largest in Canada's Atlantic Provinces. Explore Nova Scotia's stunning scenery, including famous Peggy's Cove or stroll the historic waterfront.
Points of Interest
---
Peggy's Cove
This coastal region dates back to 1811, discover the regions attractions hidden away on side roads or in scenic coves and harbours. Make sure you visit Peggy's Point Lighthouse.
Lunenburg
Picturesque Lunenburg lies nestled along the scenic shores of Nova Scotia it's the best example of an 18th century planned British colonial settlement in North America.
Pier 21
Canada's equivalent to New York's Ellis Island, experience this point of entry like those who passed through between 1928 and 1971. Now a modern museum with exhibits related to Canadian immigration.
Halifax Citadel National Historic Site
Visit the Halifax Citadel National Historic Site and enjoy a tour of the grounds, watch stories and exhibits and enjoy the living history programme featuring actors portraying life in the fort in 1869.
var chartData = [[7,9,13,17,22,26,28,28,24,18,12,8]]; filter.location = "venice"; filter.baseURL = "https://www.cruisenation.com/2_venice_dump_";
You have reached the end of this page. Go back to the top?
You have reached the end of the footer. Go back to the top?