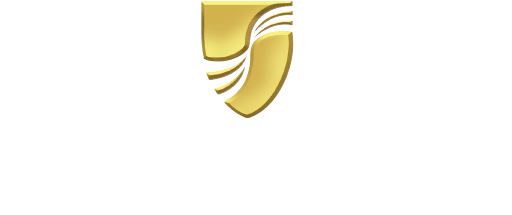 Seabourn
Having perfected its cruise offerings and experiences over the last three decades, Seabourn is known for being one of the most luxurious experiences at sea.
A small fleet of small stature, deck to deck plush decor, and an adventurous crew- Seabourn are riding the golden wave of elite cruising into the 21st century. Find out how they keep their competition guessing.
The Seabourn Difference
It's one of the most luxurious experiences at sea, but what does it include?
Curated voyages that see its fleet sail to all seven continents; a personalised service provided by crew that care and are passionate about exceeding expectations; world-class complimentary dining when, where, and with whom you please; complimentary premium spirits; and no tipping expectations.
The Seabourn Difference also includes many enrichment options both onboard and ashore. These are designed to take your cruise experience to new heights by way of engaging lectures and unique shore excursion opportunities.
Adventurer, meet your new captain
Seabourn are bringing luxury to the harsh wilderness with their new expedition team
In 2021, Seabourn will launch its first purpose-built expedition ship and explore some of the most remote areas on earth with Seabourn Expeditions. Each sailing will be accompanied by a world-class expedition team whose job it is to help deliver a fully immersive experience. Handcrafted itineraries have been developed specifically for the discerning traveller who wants luxury and comfort at sea and thrilling adventure ashore.
Two custom-built, 6 guest submarines, Zodiacs, scuba diving, kayaking and snorkelling all offer the adrenalin rush you're looking for, and a luxurious PC6 ice-strengthened vessel provides the comfort, fine dining and unparalleled service that you'd expect from one of the world's finest and most prestigious cruise lines.
The lowdown
Seabourn has been sailing its guests across the world in ultimate luxury for more than 30 years, so that should tell you something about the service and experience you can expect. The current fleet is made up of five small ships that each offer a distinct experience and carry between 450 and 600 guests: Seabourn Ovation, Seabourn Odyssey, Seabourn Sojourn, Seabourn Encore and Seabourn Quest.
---
The size of Seabourn's vessels allows adventure to be taken off-the-beaten-track to smaller and more remote destinations, while still including some of the world's best-loved ports of call. In short, it's a luxury cruise experience that encompasses the very best of both worlds when it comes to travel.
Seabourn Conversations
Don't just visit, learn.
Experts from many fields join Seabourn's sailings to offer guests a more in-depth look at the history, culture, art, music and more of each destination that the itinerary will visit. It's an onboard chance to get closer to your shoreside experience and learn more about the region in which you're sailing.
All of Seabourn's speakers get involved with daily life onboard, so guests can ask questions about specific things that they may wish to learn more about.
'Ventures by Seabourn
Take on exciting challenges in breathtaking locations around the globe
Today, Intrepid travellers want more from their travel experiences and in response to that, Seabourn created the 'Ventures by Seabourn programme, a chance for guests to partake in optional activities that are escorted by skilled guides, hand-crafted and allow you to experience everything from a closer perspective.
Each of these excursions is limited to a small number per group and no experience is needed. You'll also be provided with all and any equipment that you may need for the duration of the tour.
These excursions are only offered on selected sailings but feature a variety of kayaking and Zodiac rides in destinations around the world, including Antarctica, Alaska, the Amazon, and Australia and the South Pacific.
Support your world with UNESCO
Seabourn partnered with UNESCO back in 2014, to promote sustainable tourism at World Heritage properties across the globe. For guests, this means a deeper insight into these fascinating destinations, while supporting their conservation. Shore excursions with Seabourn noted as "World Heritage Tour" are tours to UNESCO sites and a small donation to the World Heritage Fund is added to the cost of the tour.
Meet the fleet
The Seabourn fleet might be young, but each of their distinctive ships are packed with traditional elegance and modern convenience.
Every suite is special
All of Seabourn's ships only offer suite accommodation- one of the many benefits of travelling ultra-luxury
Everything you need, included
There's no such thing as basic when you travel with Seabourn
There are a variety of different suite options available, but regardless which you choose, each suite features: walk-in wardrobes; bathrobes and slippers; twin or queen-sized bed with custom-built mattress; marble bath with double vanities, shower and luxury bath products created by Molton Brown; in-suite bar with complimentary wines or spirits; TV with a wide selection of music and movie options; and the complimentary PressReader app, which allows you to download newspapers and magazines to your phone or tablet.
Oceanview and Veranda are Seabourn's standard suite offerings, but as you'd expect, even these are far more luxurious than you'll find on many other ships. Both options offer a separate seating area and a table for two, should you wish to enjoy a meal in your suite one evening.
The Penthouse option gives more space inside and a larger outdoor balcony area, and you can also upgrade to a Penthouse Suite which is slightly larger again. It's a great choice for an added touch of luxury.
The Penthouse Spa Suite is a great choice if you plan on using the spa facilities onboard. You'll enjoy extra amenities in the suite, including spa loofahs, an additional in-suite bar stocked with healthy snacks and fruit juices, and entry to the Spa Serene Area.
Lap of luxury
Your very own private balcony is just the start
The Owner's Suite, Signature Suite, Wintergarden Suite and Grand Wintergarden Suite all feature separate living areas and a wider array of additional extras, including a welcome bouquet of fresh flowers; Swarovski binoculars for use during the cruise; Nespresso machine with a variety of coffees; enhances in-suite bar set up, complimentary private car airport transfer of up to 50 miles; and a one-device unlimited internet package.
All of these suites are much larger and range in size from 526 square feet of inside space to 1,292 square feet of inside space. All feature a private balcony with the exception of the Grand Wintergarden Suite, which boasts two.
Gastronomic Greatness
The majority of Seabourn's dining venues are open-seating, allowing you the flexibility of dining where, when and with whom you please.
As a member of Chaîne des Rôtisseurs, one of the world's most prestigious gastronomic societies devoted to the art of fine dining, you can expect every meal to be a masterful creation that is bursting with flavour, and the award-winning cuisine is paired with complimentary fine wines at lunch and dinner.
The Patio
This relaxed poolside service is a great lunch option for sunny days on the open deck and offers burgers, pizza and more.
---
Earth & Ocean at The Patio
Fresh, innovative dishes are what make Earth & Ocean stand out. The menu here celebrates eclectic flavours from across the world and each can be enjoyed beneath the night sky.
The Colonnade
A lavish buffet experience with optional table service. Everything from fresh salad to pasta and fish is served – something for everyone. Special theme nights feature family-style dinners inspired by Thomas Keller's childhood.
The Grill by Thomas Keller
A classic American-style steakhouse restaurant serving iconic dishes from Michelin-starred chef Thomas Keller. Reservations are required and there is a one visit per sailing limit.
The Restaurant
Seabourn's elegant main dining room offering a variety of dishes from Thomas Keller-inspired menus.
Sushi
Offering its namesake and all prepared in front of you. Sushi is available onboard Seabourn Encore and Seabourn Ovation.
In-Suite Dining
A set menu is available around the clock, but during regular dinner hours, the menu from The Restaurant is available and guests can be served in their suite or on the balcony.