EMIRATES OR MEDITERRANEAN?
Start to plan your winter cruise - choose one of Costa's top cruises in the Emirates or Mediterranean Sea and get a special price of up to 50% off.
Hurry! Promotion is valid for bookings made from 16th June to September 30th, 2021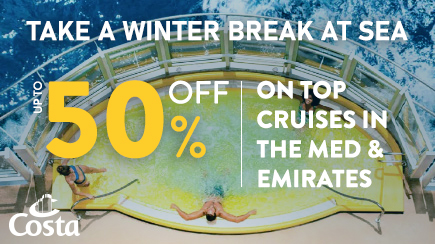 From the blog...
We're just checking with our authors to see what the latest is...
Let our cruise experts keep you up to date about the latest cruise industry news, the most luxurious new ships, and the hottest deals.
Visit the blog