Featuring Single, Interior, Ocean View, Balcony and Suites, the Fred Olsen accommodation caters to a variety of wants and desires for your home away from home. The well appointed staterooms are designed for peace and comfort with interactive televisions, telephones, vanity tables and art adorning the walls. In the Suites and Balcony staterooms you'll also benefit from a seating area and have access to your own personal balcony where you can start your day with your morning coffee whilst appreciating the view or gaze at the stars come nightfall with an after dinner aperitif.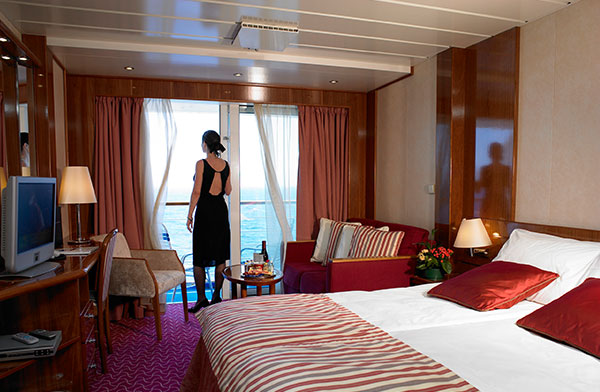 Dining
Dining with Fred Olsen is a lavish affair. Their menus are held in high regard throughout the cruise community thanks to their divine creations like Indian Spiced Butterfish and Braised Leg of Venison with Spiced Pears. Dining is a special occasion every day, with beautifully prepared main courses and desserts that will tempt even the strongest of willpowers. Whether you opt to dine in the beautiful main restaurant, go alfresco at The Grill or just feel like a light bite from the Bookmark Cafe – the cuisine across the Fred Olsen fleet is sure to impress even the most fanciful foodie.
Whether it's breakfast served to suit any dietary requirement, the tradition that is afternoon tea or a midnight feast at the late night buffet, the Fred Olsen culinary superstars keep you feeling well-fed with their delicious creations at almost any time of day.
Entertainment & Activities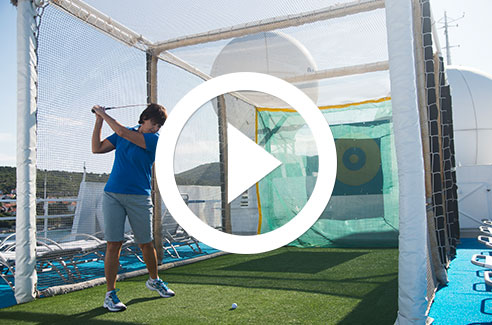 Fred Olsen are committed to ensuring that your time spent on board is as special and memorable as your time on shore, and with their grand choice of activities and entertainment, they're sure to achieve just that and more. Guests can explore their creative side with arts and crafts lessons (a great way to channel that inspiration from the destinations you'll visit!), learn a new skill in a variety of workshops including travel photography, attend insightful seminars from guest speakers who are carefully selected to align with your cruise itinerary, and feel the passion and romance bloom with elegant dance classes in the ball room.
Guests can relax and soothe mind and body in the spa and sauna, pick up a new holiday read in the library, feel the adrenaline rush with a visit to the gaming tables or perfect their swing in the golfing nets. Come evening the entertainment gets glitzy with cabaret, comedy and theatre shows that are sure to have you dancing in your seat.
Destination
With their fleet of four ships; Braemar, Boudicca, Black Watch and Balmoral, Fred Olsen voyages to destinations around the world. Their smaller sized ships they are able to journey to a wider variety of ports, offering guests a collection of unique itineraries in destinations like the Mediterranean, Canary Islands and Scandinavia. As well as offering cruises to these three popular destinations, Fred Olsen also offers itineraries for less-travelled routes including the Arctic and Amazon. As a specialist for UK cruises, Fred Olsen can help you explore the beauty that's on your back door step, because there's no better way to appreciate the rugged and wild coastline of the British Isles than by ship.
The Fred Difference
Fred Olsen is renowned for having some of the most loyal customers in cruising. This could be due to the friendly and attentive crew who provide a warm welcome and personalised service throughout your cruise, or perhaps it's due to the incredible food which features 13 different types of bread which are baked fresh every day of your holiday. Maybe it's the choice of entertainment which gives you a multitude of options, from improving your travel photography with a class to appreciating the art of music, song and dance during a high-production theatre show. Or it could be the excellent choice of itineraries which range from the sun-baked Mediterranean and Canary Islands to the intrepid Arctic and inner reaches of the Amazon. Whatever it is, we're almost sure that once you cruise with Fred, you're more than likely to keep choosing to cruise with them for years to come.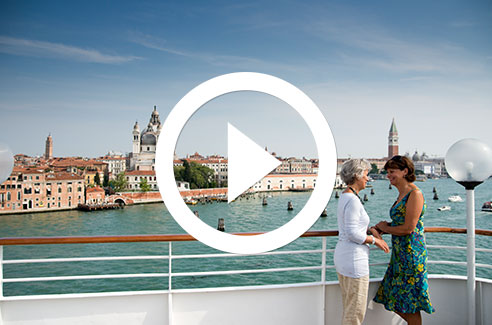 Solo cruise travel
Fred Olsen offer some of the best rates in cruise travel for guests travelling solo. This means that as well as getting a great rate for your cruise, you'll also likely to meet many more like-minded travellers on board that share your sense of adventure. As part of this special offer, guests travelling with Fred Olsen won't have to pay single supplement on selected room grades and sailings, which means you'll have more funds to spend on the things which count such as in-destination experiences that'll create memories you'll treasure forever.
Fred Olsen Cruise from the UK
If you're especially seeking a no-fly cruise, Fred Olsen is an ideal cruise line to start your search with. Their ships not only depart from Southampton, but they also regularly make voyages from ports up and down the UK coast including Dover, Newcastle, Edinburgh, Glasgow and Belfast. Whilst many of the cruises we offer here at Cruise Nation are centred on visiting overseas shores, there are no other destinations which quite match the unique beauty of the British Isles. Fred Olsen are specialists in UK cruises and many of their itineraries will enable you to appreciate the stunning variety of rugged coastline. There's the breath-taking Emerald coast and Isle of Skye to explore as well as Gaelic legends, medieval castles and quaint seaside towns which are steeped in British heritage.