Royal Caribbean Ships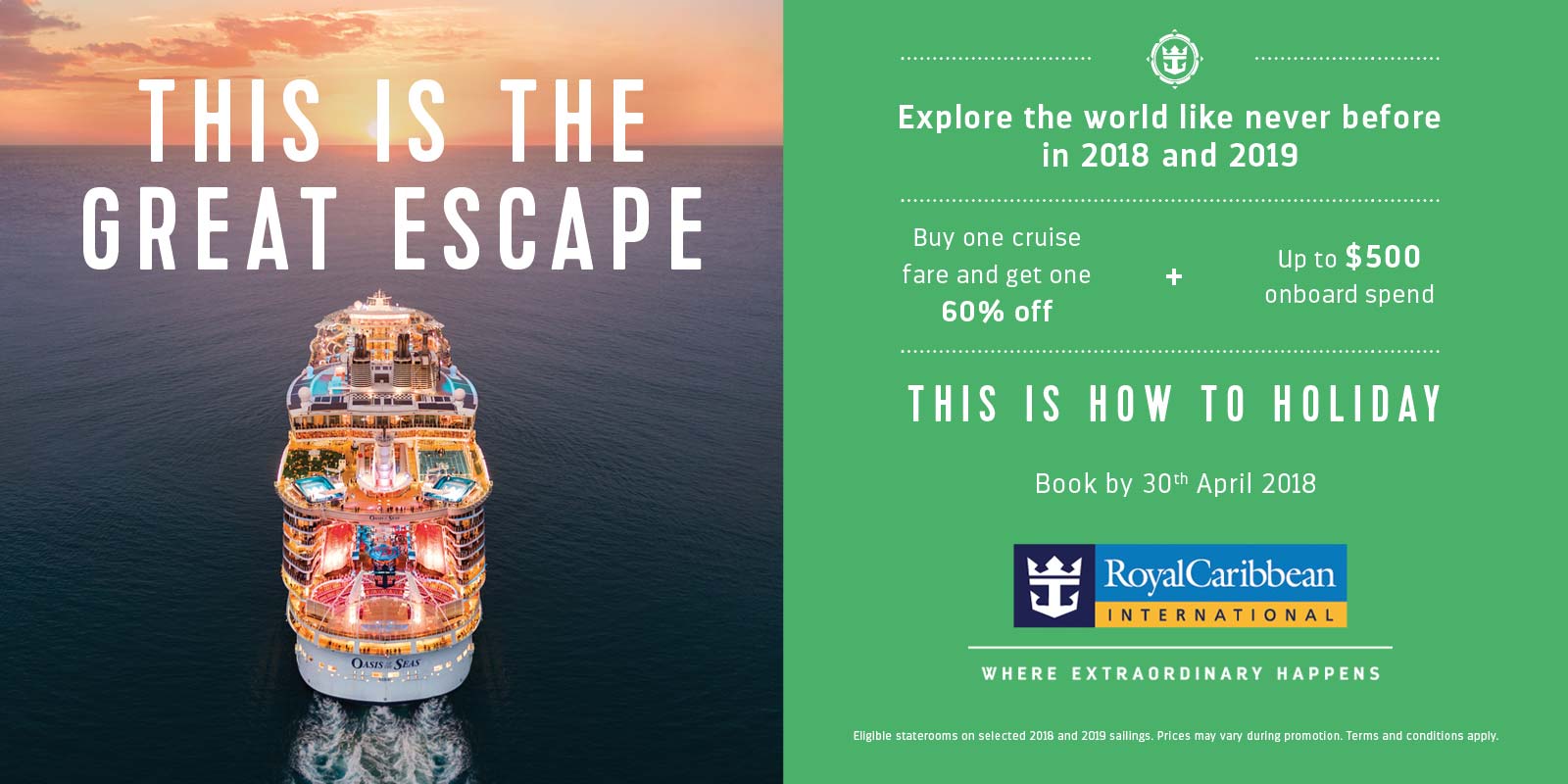 Why Book your Cruise with us?

Best Cruise prices guaranteed!

We're an award-winning company with a team of skilled cruise experts

Our tailor made Smart Packages WILL SAVE you hundreds of pounds!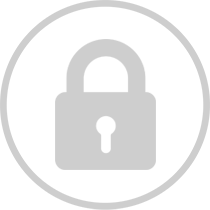 We're members of ATOL and ABTA so your booking is safe with us
Royal Caribbean Cruise Deals
Here at Cruise Nation we have a massive selection of the best Royal Caribbean Cruise Deals for 2017 and 2018 available. We package up our cruise offers which means you get flights, free hotel stays and often other amazing benefits like on board spend or cabins upgrades in amazing destinations across the world. Our Royal Caribbean Cruise Deals visit destinations around the globe including Mediterranean Cruises, Caribbean Cruises and Far East Cruises.
Royal Caribbean are one of the world's most famous leading cruise liners, and this isn't without reason. With exotic cruises that venture everywhere from Abu Dhabi through to Rome - Royal Caribbean take their majestic vessels to some of the most inspiring places across the globe. Which is why they could be the perfect provider for your next cruise break.
Top reasons to choose the Royal Caribbean
Their cruise ships take the whole cruising experience to another level, and feature an array of fantastic amenities including rock climbing walls and much, much more.
Their Gold Anchor Service is one of the most respected and enjoyed in the entire industry, and is sure to make you feel like royalty during your cruise experience.
This cruise liner caters for everything, including weddings, so make sure you opt with the Royal Caribbean if you want to do something truly special.
Brief company history of Royal Caribbean Cruises
The Royal Caribbean Cruise line was discovered by three companies including Anders Wilhelmsen & Company, Gotaas Larsen and I.M. Skaugen & Company and is now an incredibly successful business with amazing cruise ships. The cruise line originates from Norway, but is now based in sunny Miami, Florida. They currently have around 21 bespoke ships sailing the wondrous seven seas, and they really are one of the leaders of luxury in the cruising sector.
A fun fact that you may not be aware of is that every ship owned by this line have their names ending in 'of the Seas', and ever since they were founded in 1968, they have gone on to become one of the best cruising lines in the world.
Destinations serviced
Despite having the Caribbean in their name, this isn't the only place that Royal Caribbean venture. In fact, they go far and wide on their cruise offerings making the most of some of the best and exciting ports worldwide. Dubai, Barcelona, the Caribbean (of course!), and many more are all covered by this cruise liner. We really do recommend that you explore the great deals we have on our Royal Caribbean cruise page. We have some of the best offers you'll find online - so don't miss out on the chance to explore these destinations with one of the best cruise liners at your service.
Onboard facilities
As we mentioned earlier, one of the things that the Royal Caribbean cruise line company does best is provide access to some of the most majestic and luxurious ships on the world's oceans. With this in mind, let's take a look at some of the stand out features you can expect to find on Royal Caribbean cruise ships.
Golf
It might not be the first thing that springs to mind, but in actual fact, one of the stand out features that can be found onboard a Royal Caribbean ship is a golf course. You'll never be bored again when you sail from port to port, and it's this extra touch of fun that really does take cruising with the Royal Caribbean above and beyond.
Rock Climbing
We've already touched on the rock climbing aspect of these ships, but it's one of the staple features of the Royal Caribbean brand and deserves a shout out once more. Have you ever thought about what it would be like to sail across the ocean and climb rocks at the same time? Well now you can find out!
Spa and Fitness Centre
Cruising doesn't have to affect your waistline, and the fitness centre onboard the Royal Caribbean cruise ships are a great way to keep healthy whilst holidaying. However, if you really are looking for the chance to get some true relaxation, then the Royal Caribbean spas will not leave you disappointed. There will be a sauna and some fantastic spa treatments available onboard your ship - so make sure you make the most of them.
Food and drink
One of the most enticing things about going on a cruise is the great food and drink options. On Royal Caribbean ships you will find an array of options from sushi and pizza through to donuts and the health Vitality Cafes. All tastes will be catered to on a Royal Caribbean cruise, so don't miss out.
Excursions offered
When you go on a cruise, you're going to want to explore the ports you dock at. You can choose to do this alone - but to really get the most out of the allotted time you have at the port, then we recommend you take a look at the excursion options. If you want to explore your destination port from the sky, the Royal Caribbean even offer flying excursions which are sure to help you create lasting memories on your trip.
If you'd rather explore on land, you can expect a day without stress and one where you can simply sit back, relax and let the culture of the port unfold in front of you. Typical excursions you can expect to find include camel rides, cave excursions, visits to famous sites across the world and so much more.
Cruise Nation and the Royal Caribbean
Now that you've had a look at the type of things you can expect on a Royal Caribbean holiday, you might be keen to find a deal and set sail! Well, we can't say we blame you!
The Royal Caribbean family know what it takes to make a cruise that's sure to offer memories that last a life time. If you're interested in going on a cruise with the Royal Caribbean, then take a look at the offers we currently have available on our Royal Caribbean page. These change regularly, so be sure to keep checking back to make sure you get the best holiday suited exactly to your tastes. There's never a dull moment with a Royal Caribbean cruise - so if you want to relax, have an adventure or do both, make sure that you don't miss out.
If you have any questions, or would like to find out more about what you can expect from a Royal Caribbean cruise, then feel free to call our helpful staff on 0800 408 0757.