Princess Cruises Ships
Why Book your Cruise with us?

Best Cruise prices guaranteed!

We're an award-winning company with a team of skilled cruise experts

Our tailor made Smart Packages WILL SAVE you hundreds of pounds!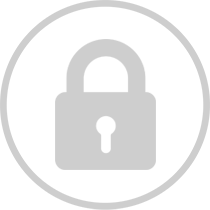 We're members of ATOL and ABTA so your booking is safe with us
Princess Cruise Deals
For a limited time only, get up to $1,000 to spend on board per couple on a wide range of Princess Cruises! We have an array of beautiful ships and destinations to choose from including Northern Europe & Scandinavia, Norwegian Fjords, the Mediterranean, the Mexican Riviera, the Caribbean, the Far East and much more!
This offer is available until the 30th August 2018.
Our gift to you (OBC) Per Person
Duration
Inside
Outside
Balcony
Mini-Suite
Suite
7 to 13
$100
$125
$150
$200
$250
14 to 23
$150
$175
$200
$300
$375
24+
$200
$250
$300
$400
$500
Experience the most comfortable sleep at sea on one of the 44,000 beds that Princess have had created exclusively for their ships with the help of Dr Michael Breus, official sleep expert of WebMD and Candice Olsen - renowned HGTV design star. The beds are scientifically designed and beautifully styled for a restful night's sleep.
Princess staterooms include Inside, Ocean View, Balcony and Suites. Each category of stateroom is equipped with all the creature comforts you might need including televisions, telephones, hair dryers, a mini bar and even a SLEEP kit which has sleep-inducing items such as eye masks, earplugs, aromatherapy scents and breathing nose strips to help you doze off peacefully.
Each stateroom is tastefully appointed with elegant, timeless decor that transforms your typical room into your haven away from home. And should you decide to book a Suite, you'll enjoy that extra touch of the luxe lifestyle with a separate sitting area, upgraded furniture, complimentary DVD library, roomy walk in closet, a choice of pillows and even your own private hot tub in select suites. By booking a suite, you'll also get priority access to shore excursion reservations and passenger services, complimentary use of the Lotus Spa thermal suite and complimentary in-room dining experiences at your request. For more info on the suites, take a look at this PDF.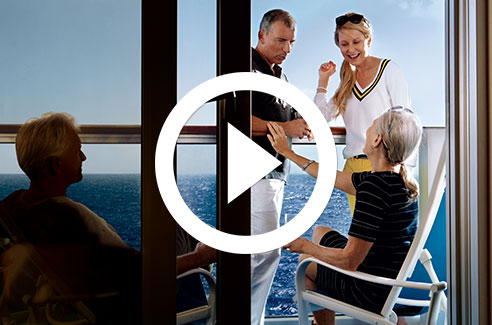 Dining
Princess is renowned for their dining experiences and collaborations with talented chefs such as New York Times best-selling author Curtis Stone and Norman Love. Their meals are designed for freshness, from the bread that's baked 24/7 to the sauces made from scratch using the finest quality ingredients. Even the steaks are aged and hand cut on board and homemade ice cream is available every day. Whether you're a bit of a foodie or not, you'll most certainly appreciate the Princess menus which range from freshly caught Alaskan seafood to what USA Today call 'the best pizza at sea'.
Mouth-watering dining experiences await you in the speciality restaurants like Share by Chef Curtis Stone which serves up exquisite charcuterie, composed salads, pastas, premium meats and decadent desserts. There's also Sterling Steakhouse for the highest quality cuts of beef, Sabatini's for delicious Italian options, Kai Sushi for a taste of the oriental and a great British gastropub experience at The Salty Dog.
Indulge your sweet tooth on a Chocolate Journey with Chef Norman Love whose delectable confections have been recognised by Martha Stewart Living, InStyle and O, the Oprah Magazine. Throughout your cruise you'll find special chocolate treats from fresh out of the oven Pan au Chocolat at breakfast, cake pops at tea time to devilishly good desserts to tempt you after your main course each evening.
Pair your meal with Princess's own label of craft beer 'Sea Witch' which is available exclusively on board the Princess ships or make a toast with their extensive collection of Super Tuscan wines and signature cocktails. Select one of the all-inclusive beverage packages from Princess and you're sure to find many reasons to say 'Cheers!'
Entertainment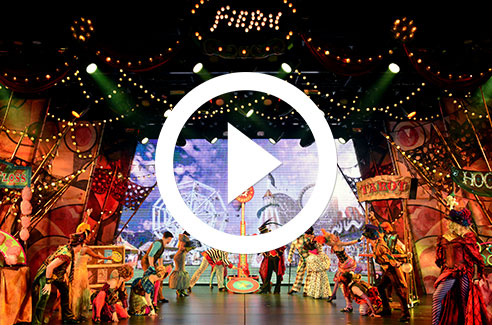 You'll enjoy some exceptional entertainment whilst cruising with Princess. Firstly there's the 'Voice at Sea; inspired by the popular BBC show it gives guests on board the chance to showcase their vocal skills – think of it like ultimate karaoke! Then there's enthralling theatre productions like 'Magic to Do' written by composer of 'Wicked' Steven Schwartz exclusively for Princess.
Time your cruise well and you could be lucky enough to find one of the Princess 'Festivals of the World' happening on board during your holiday. These festivals are held to coincide with the destinations along the itinerary, for example you'll find the Rio Carnival happening on select South American sailings between January and March. During the Carnival you'll get the chance to design colourful headdresses, attend a drum circle class and learn about the history of the Rio Carnival in a presentation. In addition there's also a Mexican Day of the Dead Fiesta, Matariki Festival and Mardi Gras Festival.
Activities
On board a Princess cruise you can make your holiday experience your own with the wealth of activities available. Those seeking relaxation can escape to the Lotus Spa offering world-class treatments, fitness enthusiasts can take part in exercise classes or work out in the gym, fun-seekers can have a flurry in the casino and culture vultures can get involved in the Book Club and Art Auctions. Then there's the swimming pools, whirl pools, deck games and sports courts that you can make as much of or little of as you like during your cruise.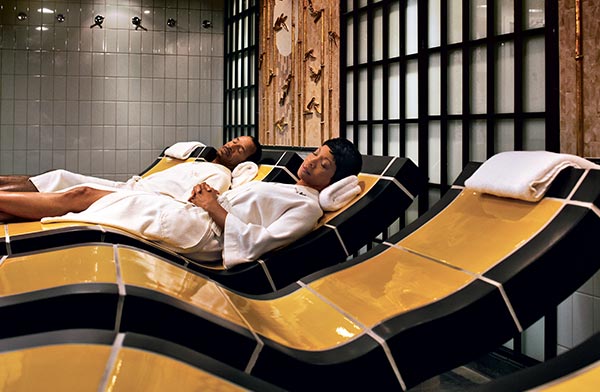 Come back new
Travel the world and come back new with Princess cruise line. Whether it's being inspired by amazing ocean views, tasting a new, exotic dish for the first time or just spending some quality time in the spa and sun loungers; Princess are committed to making sure you come back from your cruise feeling better than ever. So no matter where your itinerary takes you to, there are enough opportunities to fall in love with the landscape, savour every bite on the menu and seize the moment with unique shore excursions.
Destinations
As repeated winners of the 'Best Cruise Line Itineraries' at the Magazine Reader's Choice Awards, not only do Princess wow guests at the sheer choice of fascinating ports they travel to, but also the immersive experiences they create on board to compliment each itinerary. With one of the biggest fleet of ships in the industry, Princess has a ship in almost every corner of the globe, all year round; Japan, Mexico, Europe, South Pacific, South America, Hawaii, Alaska, the Caribbean, California, Australia and New Zealand... the list of choices goes on and on.
If a trip to Alaska is on your travel wish list then consider travelling with Princess as they've been voted Best Cruise Line in Alaska by Travel Weekly for the past 9 years! Serving fresh Alaskan seafood and welcoming on board guest speakers from Discovery's Deadliest Catch – plus delivering a Klondike gold rush festival, Princess are experts at enhancing your itinerary through on board experiences.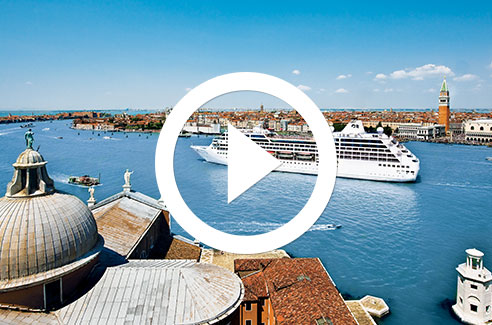 Fleet
The Princess Cruise fleet consists of 18 ships. Each of the ships are designed to ensure your holiday leaves you feeling refreshed and revitalised. On board you'll find a variety of dining options, spacious decks and an array of activities to keep you busy including the Sanctuary Spa, Casino, Fitness classes and a shopping arcade!