![endif]-->
Why Book your Cruise with us?

Best Cruise prices guaranteed!

We're an award-winning company with a team of skilled cruise experts

Our tailor made Smart Packages WILL SAVE you hundreds of pounds!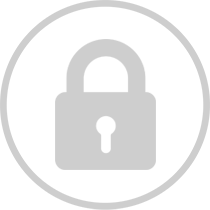 We're members of ATOL and ABTA so your booking is safe with us
Filter by Price:
Region (All)

Africa

Alaska

Asia & Indian Ocean

Australasia

Bahamas

Baltic

Bermuda

Black Sea

Canaries

Caribbean

Central America

China

Dubai & Emirates

Egypt & Red Sea

Europe

Fiji

Hawaii

Iberian Peninsula

Mediterranean

Mexico

Middle East

North America

Pacific

Panama Canal

Polar Regions

Russia

Scandinavia

South America

Transatlantic

United Kingdom

Worldwide
Title A-Z

Title Z-A

Price Asc

Price Desc

Duration Asc

Duration Desc

Date Asc

Date Desc
Cruise Line

Azamara Cruises

Carnival Cruise Line

Celebrity Cruises

Costa Cruises

Cruise & Maritime Voyages

Cunard Line

Fred Olsen

Holland America Line

MSC Cruises

Norwegian Cruise Line

Oceania Cruises

P&O Cruises

Princess Cruises

Regent Seven Seas Cruises

Royal Caribbean
3 per page

5 per page

10 per page

view all
If you've been dreaming of a luxury cruise to the warm waters and white sandy beaches of the Caribbean but you don't want your next holiday to break the bank, one of our last minute Caribbean cruise deals could be the perfect choice for your next vacation. Cruise Nation has one of the biggest and most competitively priced selections of cruise deals on the market - with a huge range of offers on cruises to destinations around the world. From last minute Mediterranean cruises to last minute cruise deals from Southampton, you are guaranteed to find amazing low cost deals when you book through Cruise Nation.
Whether you want to book one of our Smart Packages which include your flights and pre-cruise stay (so you can relax instead of rush before departure) or make sure your holiday is all-inclusive so you don't have to worry about the little things, we can arrange all of that for you. Why not take a look at some of our great offers below.
Why Choose a Last Minute Caribbean Cruise?
Whether you have an unexpected week's vacation or you've simply found yourself with time to spare, our unbeatable last minute deals can have you relaxing in paradise quicker than you might imagine…and for much less than you might have realised was possible. As some of our customer's most popular deals, our last minute Caribbean cruises allow you to enjoy the luxury of a Caribbean holiday – with all of the perks that come with travelling on the world's most glamour cruise liners – as well as offers on last minute cruise packages which can include flights, accommodation, drinks and more. Sail into colourful port towns filled with friendly locals, soak up the sun on the whitest of beaches whilst the palm trees gently sway in the background and dive into the aquamarine waters to be amazed by the natural wonders and wildlife of one of the world's most desired destinations.
Save Big with Last Minute Caribbean Cruise Deals
Our last minute Caribbean cruise deals give are packed with great value for money offers and extras, with flights and accommodation included in many of our cruise packages. Fly to destinations including Miami and Fort Lauderdale, before sailing onto the incredible scenery and laid-back luxury lifestyle of the Caribbean islands. With last minute Caribbean cruises that take in both the Eastern and Western Caribbean islands, as well as popular locations such as the Bahamas and Cozumel, Mexico, you'll find it easy to choose the ideal itinerary for your Caribbean cruise holiday. Each Caribbean island has its own style, charm and flavour – and everyone who visits leaves with their own, personal favourite. At the end each port visit, you can relax on ships that come with state-of-the-art features, first-class facilities and luxurious accommodation as standard – meaning you'll wake up refreshed and ready for another busy day in paradise.
For those who don't want the holiday to end, our Cruise & Stay deals and Smart Packages allow you to spend a few nights, either pre or post-cruise, in some of America's most popular cities. Take in the sights of Miami or simply relax for a few more days on the beach, before flying home to the UK. Contact one of our experienced cruise advisors today to find out how much you can save on a last minute cruise to the Caribbean.
Highlights of a Last Minute Caribbean Cruise
With more than 7,000 islands, everyone has their own favourite slice of Caribbean paradise. You might fall in love with the Georgian architecture and welcoming locals of Jamaica, or perhaps the cultural mixing pot of St. Maarten, the half Dutch, half-French island that's big on local and international flavours might be your favourite. It could be the majestic volcanic landscapes and jungle-covered mountains of St. Lucia and St. Kitts that steal your heart, or maybe you'll prefer the Dominican Republic's underwater activities. If this will be your first cruise to the Caribbean, here are just a few of the island highlights to help you choose your ideal cruise itinerary:
Antigua
The postcard-perfect island of Antigua offers everything you would hope for on a Caribbean cruise. Long stretches of powdery sand, crystal-clear water and rainforest-covered mountains are just a few of the attractions, alongside the buzzing colonial port capital of St John's. For those looking for an underwater adventure, snorkelling and diving opportunities on Antigua are abundant, with some more than 100 shipwrecks to explore beyond the shore.
Barbados is known as one of the friendliest islands in the Caribbean, and with more than 3,000 hours of sunshine a year, it's easy to see why the locals are so happy. The island is also home to some of the region's best beaches and most colourful coral reefs, making it an ideal spot for snorkelling and diving enthusiasts. History buffs will also want to spend some time exploring the Unesco World Heritage–listed capital of Bridgetown, as well as visiting the George Washington House, the former home of the 1st President of America.
St. Kitts
One of the Caribbean's more low-key and relaxed islands, St Kitts and Nevis is an outdoor lover's paradise. Lush green mountains drop to azure blue seas, with calm sheltered bays that are perfect for swimming and snorkelling. The larger island, St Kitts, provides the most opportunity to explore, with jungle hiking being particularly popular amongst visitors. The island is also home to the mile-long, curved sands of Cockleshell Bay Beach, an ideal spot to relax and soak up the Caribbean sunshine. Both islands have a rich history too. Take a stroll through the colonial towns of Basseterre in St Kitts and Charlestown in Nevis to discover what life was like her in ages-gone-by.
Jamaica
One of the Caribbean's most colourful and vibrant islands, Jamaica is home to some of the region's best music, food and beaches. Best known for being the birthplace of Bob Marley, this friendly island offers something for every member of the family - whether you want to relax on the beach, try your hand at one of the adrenaline-inducing activities or find out more about the history of Jamaica. The island has more than its fair share of gorgeous stretches of sand, as well as jungles full of tropical flora and fauna. For those wanting an active trip, a hike to the highest point of The Blue Mountains is rewarded with spectacular views.
St. Maarten/St. Martin
Half French, Half Dutch, the small island of St Maarten is one of the Caribbean's most understated but worthwhile destinations. Ringed with beautiful white beaches, the island's French side offers delicious cuisine and a colourful, Europe-style harbour whilst the Dutch part bustles with lively bars and late night clubs.
Things to do on a Last Minute Caribbean Cruise
Beach-lovers are in for a treat, with endless choices for the perfect strip of sand. Marvel at the pink sands of Harbour Island or soak up the tropical vibes of Anguilla's Shoal Bay, find your own private section of sand on Grand Cayman's 7 Mile Beach or channel your inner castaway on the palm-backed Smuggler's Cove of Tortola. Onboard one of the luxury cruise liners sailing around the Caribbean, you'll have the opportunity to experience many of these paradise-islands and do to as much, or as little, exploring as you like.
Adventure-seekers will also find plenty to keep their adrenaline pumping on a Caribbean cruise. The islands are known for their outdoor activities, with world-class diving, watersports, hiking and sailing available. From swimming with stingrays to learning to surf, hiking up volcanos to cave diving, there is something to keep every member of the family entertained.
Best Time to Book a Last Minute Caribbean Cruise
The best time to sail to the Caribbean is during the UK's winter months, with the peak months running from December to April:
Jan - 26 °C
Feb - 26 °C
Mar- 26 °C
Apr- 26 °C
May- 27 °C
Jun- 28 °C
Jul- 28 °C
Aug- 28 °C
Sep- 28 °C
Oct- 27 °C
Nov- 27 °C
Dec- 26 °C
Why Book a Caribbean Cruise with Cruise Nation?
When you book a last minute Caribbean cruise through Cruise Nation, you can relax in the knowledge that every last detail will be taken care of by our expert cruise advisors. From ensuring you find the best possible deal for your cruise holiday to handling the all important booking necessities, our award-winning team have your last minute cruise covered.
With unbelievable deals on cruises to the Caribbean from some of the world's most luxurious liners – including last minute Royal Caribbean Cruise deals, last minute Princess Cruises and last minute Cunard Cruises – you're guaranteed to travel to paradise in style. State-of-the-art facilities and first class service come as standard with our last minute P&O Cruises, last minute MSC Cruises and last minute NCL Cruises to the Caribbean, and with deals on last minute Holland America Cruises and last minute Costa Cruises too, you can pick a cruise liner that suits your every need.