![endif]-->
Why Book your Cruise with us?

Best Cruise prices guaranteed!

We're an award-winning company with a team of skilled cruise experts

Our tailor made Smart Packages WILL SAVE you hundreds of pounds!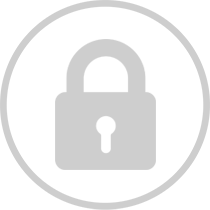 We're members of ATOL and ABTA so your booking is safe with us
Filter by Price:
Region (All)

Africa

Alaska

Asia & Indian Ocean

Australasia

Bahamas

Baltic

Bermuda

Black Sea

Canaries

Caribbean

Central America

China

Dubai & Emirates

Egypt & Red Sea

Europe

Fiji

Hawaii

Iberian Peninsula

Mediterranean

Mexico

Middle East

North America

Pacific

Panama Canal

Polar Regions

Russia

Scandinavia

South America

Transatlantic

United Kingdom

Worldwide
Title A-Z

Title Z-A

Price Asc

Price Desc

Duration Asc

Duration Desc

Date Asc

Date Desc
Cruise Line

Azamara Cruises

Carnival Cruise Line

Celebrity Cruises

Costa Cruises

Cruise & Maritime Voyages

Cunard Line

Fred Olsen

Holland America Line

MSC Cruises

Norwegian Cruise Line

Oceania Cruises

P&O Cruises

Princess Cruises

Regent Seven Seas Cruises

Royal Caribbean
3 per page

5 per page

10 per page

view all
Whether you are looking for a cheap deal on a cruise departing directly from Southampton, a last-minute cruise to the Caribbean or a mini-cruise from the UK to Northern Europe, you'll be amazed at the great deals and wide range of destinations we offer on cruises from the UK.
With deals available on both cruises from the UK 2017 and cruises from the UK 2018, last-minute cruise goers and forward planners will easily find the perfect cheap cruise deal for their next dream holiday.
Why Cruise from the UK?
For many, flying is the least favourite part of their holiday. Whether it's getting to the airport in the middle of the night, queueing for hours to get through security, expensive baggage fees or delays, airports can take the joy out of your vacation, before it has even begun.
With one of our cruises from the UK, you can forget about the stress and hassle of flying – with no baggage fees, flight delays or queues to worry about.
Departing directly from the UK's most popular ports, including Southampton, Liverpool and Dundee, your relaxing holiday begins the moment you step onboard.
With hundreds of destinations and itineraries to choose from, you'll be amazed at where our cruises from the UK can take you.
Cruise from the UK to Worldwide Destinations
If you think that cruising from the UK means missing out on exotic locations, our amazing range of worldwide cruises will quickly change your mind.
Whether it's sailing across the Atlantic Ocean to New York, Miami or the Caribbean, or cruising to the sunny shores of the Mediterranean and the Canary Islands, we have a cruise from the UK to make every holiday dream come true.
With so many great locations to choose from, the hardest decision you'll have to make is which slice of paradise to pick. From the Channel Islands to the Canaries, here are just a taster of our customers' favourite cruise destinations to inspire your next cruise from the UK.
The Mediterranean
With one of our cheap deals on cruises from the UK to the Mediterranean, passengers have the chance to see the very best of this diverse region, at incredibly low prices. Leave the grey skies of Britain behind for guaranteed sunshine, delicious local delicacies and some of the best beaches in the world.
Many of the planet's most famous sites can be found within the Mediterranean's top cities – from the Vatican in Rome to the Acropolis in Greece – and with a cruise departing from directly from the UK, it couldn't be easier to find yourself soaking up the history, art and culture of these incredible destinations.
If a relaxing beach break sounds more like your idea of the perfect holiday, our cruises from the UK to the Mediterranean also visit some of the region's best beaches, known for their fine white sands, swaying palms and azure-blue seas. Spend your days snorkelling, water-skiing or simply sunbathing under the warm Mediterranean sun.
The Channel Islands
A charming mixture of French and British style, the picturesque Channel Islands are a world away from the hustle and bustle of everyday life. Situated off the Normandy Coast, the Channel Islands benefit from a warmer climate than the UK, and with cruises departing directly from Southampton to Guernsey and Jersey, you can enjoy the best of this beautiful part of the Europe on a mini-cruise from the UK.
With many of the Channel Island cruises stopping in Guernsey's small capital of St Peter Port, you'll have plenty of time to explore this cobbled town and the rest of the island.
For a slice of paradise just hours away from the UK, the neighbouring Channel Island of Herm – easily reached by a short ferry from Guernsey – has beaches to rival the Caribbean and a strict no-car policy for the most peaceful island getaway.
The Canary Islands
Cruise directly from the UK to the Canary Islands, one of Europe's most popular holiday destinations. Comprising of seven main islands - Gran Canaria, Fuerteventura, Lanzarote, Tenerife, La Palma, La Gomera and El Hierro – as well as several smaller, uninhabited islands, the Canaries offer year-round sunshine, dramatic landscapes and beautiful black and white sand beaches.
Tenerife, one of the Canary Island's most popular vacation spots, is known for its pristine white beaches and Brit-loved resorts, whilst neighbouring Lanzarote's dramatic volcanic scenery and black sand make for a unique holiday location.
Fuerteventura – popular for wind and water sports – has endless white sand dunes and a rich marine life, but no matter which Canary Island becomes your favourite, you'll be amazed at how much money you can save with one of our direct cruises from the UK.
If long haul flights have put you off travelling to the Caribbean in the past, one of our great deals on cruises from the UK to the Caribbean could see you strolling along a powdery white beach, with a cocktail in hand, without setting foot in an airport.
Cruise Nation has a great selection of cheap last minute cruises and low cost deals on cruises to the Caribbean from the UK, with Transatlantic crossings to New York that continue on to the Caribbean or direct sailings from Southampton to the islands.
Whether you stop at Antigua, Dominica, Jamaica or Aruba, each island has its own style, flavour and rhythm, so no matter what your idea of paradise is, you're guaranteed to find it on a luxury cruise to the Caribbean from the UK.