![endif]-->
Celebrity Cruises Ships
Why Book your Cruise with us?

Best Cruise prices guaranteed!

We're an award-winning company with a team of skilled cruise experts

Our tailor made Smart Packages WILL SAVE you hundreds of pounds!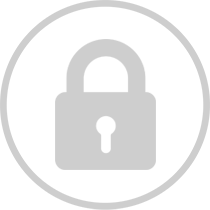 We're members of ATOL and ABTA so your booking is safe with us
CELEBRITY CRUISE DEALS
Here at Cruise Nation we have the widest selection of the best Celebrity Cruise Deals for 2017 and 2018 available in the United Kingdom. We package up our cruise offers which means you get flights, free hotel stays and often other amazing benefits like on board spend or cabins upgrades in amazing destinations across the world. Our Celebrity Cruise Deals visit destinations around the globe including Mediterranean Cruises, Caribbean Cruises and Alaska Cruises.
Celebrity Cruises - Overview
From the moment you step foot onboard you'll notice the little things that Celebrity Cruises do to make your cruise as comfortable as possible. With a staff ratio of 1 employee to every two guests, Celebrity cruises offer a more personalised experience to their passengers such as providing them with chilled towels upon return after a busy day exploring in port, welcoming them by name into the restaurants and lounges and even presenting guests with their favourite desserts after dinner. Onboard the Celebrity fleet, you can be as active or relaxed as you like. With gyms, fitness classes and sports courts, you'll be able to work up a sweat before retreating to the Canyon Ranch spa to soothe aching muscles with an Aromatherapy Massage or detoxifying treatment. Whilst you're there, you can take advantage of the spa facilities and stretch out on the heated loungers in the relaxation room or let the bubbles melt away your tensions in the whirlpools.
When it comes to entertainment, Celebrity offers some unique opportunities. For children there's the biggest XBOX Gaming station at sea as well as the chance to take gaming lessons from the pros. Adults can expand their horizons with Rosetta Stone language courses, cooking demos, wine workshops and lectures from guest speakers as part of the Celebrity Enrichment programme. The Solstice class ships feature a real grass lawn where you can enjoy picnics in the open air as well as concerts, boules and croquet. Come evening you can lay back on the soft grass and star gaze or enjoy deep conversation with your special someone whilst indulging in a glass of fine wine.
When it comes to cabins, luxury comes as a standard on a Celebrity Cruise. Your stateroom is your private sanctuary at sea and for this reason it ought to be a little special. Every room features 100% Egyptian Cotton bed linen, a sofa seating area, a flat screen TV and the service of a 24-hour room steward.
Accommodation
Luxury comes as standard with Celebrity Cruise line and your stateroom is no exception to that promise. Your cabin is your own private haven away from the rest of the world and it's tastefully appointed with clean, contemporary lines and warm and inviting decor. The Celebrity staterooms have been designed to feel like an exclusive boutique hotel and as a result they feature a 24 hour room steward, 100% Egyptian cotton sheets and those choosing Concierge Class or above even get to choose their pillow preference for a perfect night's sleep.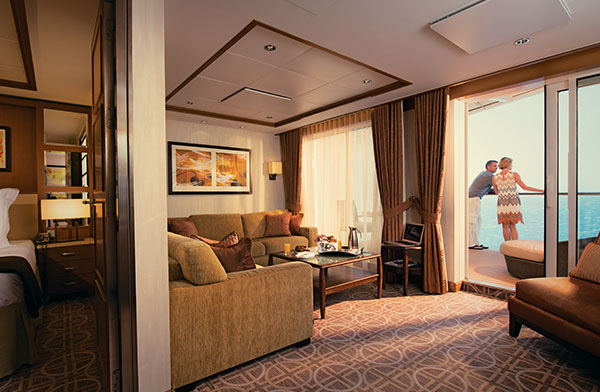 Dining
You're in for more than just a treat or two on a Celebrity Cruise. It's a paradise for foodies with 12 award-winning speciality restaurants across their fleet. Offering truly spectacular culinary experiences, Celebrity Cruises create an array of dishes from contemporary sushi to traditional French cuisine. Whether you're enjoying tender steamed mussels in The Porch overlooking the green grass of The Lawn Club or sampling whimsical wonders like lollipop sushi from the innovative Qsine dining spot, there's a variety of options onboard to tantalise your tastebuds. Celebrity Cruises compliment their culinary masterpieces with the largest wine collection at sea, so you're sure to find the perfect accompaniment to your meal.
Taste of the vineyards wine package
Wine lovers will relish the opportunity to take advantage of the Celebrity Cruises Taste of the Vineyards wine package. With the largest wine collection at sea, Celebrity Cruises store their selection in their iconic Wine Tower – a true treat for wine connoisseurs. The Taste of the Vineyards package is available in most venues throughout the ships, allowing you to savour your favourite label or test your palette with some New World wines. With the help of the onboard sommelier, you're sure to find some new flavours to cherish.
Entertainment
What's on board
Whatever your mood onboard, you're sure to find an activity to suit. When you feel like relaxing there's swimming pools, hot tubs and of course the spa! When you feel the need to enrich your mind there's wine tasting, art workshops, dances classes and an impressive itinerary of guest speakers too. Or when you feel it's time to play there's lawn games, trivia contests, table tennis, basketball and golf putting to list just a few. One thing's for sure on a Celebrity Cruise - life is just as fulfilling onboard as it is on shore.
Contemporary luxury
Destinations
Travelling to 286 destinations across 7 continents, Celebrity Cruises pride themselves on offering their guests some of the most desirable itineraries to satisfy even the most extreme cases of wanderlust. Coupled with their once-in- a-lifetime selection of shore excursions, you're sure to have a voyage packed with memories to last a lifetime. So whether you've always dreamed about floating above the sun-soaked Tuscan countryside in a glorious hot air balloon or accelerating along the switchbacks of the French Riviera in a thrilling red Ferrari, Celebrity Cruises have a bucket-list full of exciting excursions that will leave you awe-struck for days.
The Galapagos Islands
ben fogle's great adventure