Planning a holiday shouldn't be stressful, it should be easy. Sometimes that's easier said than done however. So, we decided to compile these 9 great tools to help you make your holiday one to remember!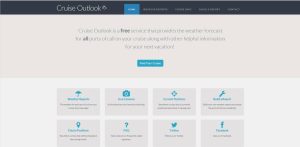 This is a great resource not only for those going on a cruise, but also for family and friends left behind who might want to check in every now and then. Firstly, check the weather in each of the ports you'll be visiting. This way you can get an idea of the type of clothing you'll need to pack – potentially saving you some much needed space (so you can bring back a souvenir or two!). Secondly, there are links to ship webcams that friends and family can look at to see how your ship is doing, or if they really want to put their mind at ease (be nosy), they can check your current location and your next port of call.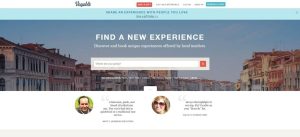 Who better to show you the local sights in each of the ports than one of the locals? On Vayable you can instantly book tour experiences with verified locals. Whether you want a walking photography tour (so you can snap the perfect pictures) or to sample the local culinary delights – you'll find someone on here to show you where you can do just that.
If you need to arrange transfers from your hotel to the port or vice versa, this handy tool tells you the transport options available to you. Rome2Rio will give you an approximate price, length of journey and duration of journey too. You'll also find the site gives you things to do or see nearby in your destination.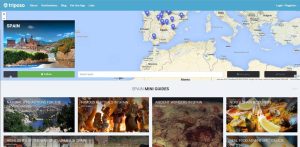 The great thing about Triposo is that it also works offline, so you don't have to wait an age for that map or itinerary to buffer, which can eat into your exploration time. With smart personalised suggestions, you can find and read a multitude of guides if you're looking for a specific type of experience such as natural attractions, architecture or cuisine to get the best insight about the destination you're visiting. Using Triposo is easy too. All you need to do is click on the place markers on the map to see user photos and recommendations of things to see and do in that area.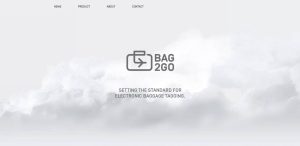 Bringing you the future of lugagge tagging and tracking is Bag2Go. The company was created as part of a joint innovation project between Airbus, T-Systems and RIMOWA. The tagging works across all airlines and it aims to improve your travel experience by reducing paperwork, waiting times and queuing in the airport. Here's how Bag2Go describe the way the technology works:
"(The) tamper-proof BAG2GO data module is integrated into a piece of baggage that enables passengers to transfer the electronic baggage data from the airline via their smartphone onto the suitcase – intuitive, paperless, smart."
Right now Bag2Go is still in development, but if you prefer fly cruises then make sure to keep an eye on their site for updates.

Packing can be quite a stressful part of holiday planning. How many bikini's or pairs of shorts do you really need to bring? PackPoint does the hard work for you. The intelligent software will check the temperature in the destination you're visiting as well as take into account the activities you hope to do whilst you're there including hitting the beach, heading out on a hike or even going to a fancy restaurant. It'll then tell you the quantity of each clothing type you need to bring and put it into a check list format so you can mark the items off as you put them in your case. How handy is that?
Okay, okay – so you probably know about Google Maps already. But seriously, it wouldn't be right to leave it out of this blog as it really is one of the most handy tools for travelling. Calculate distances from one port to the next, find out how far away the train station is or when you're in the port town and you're not sure which way you should be going, just enter your desired destination and let the map guide you!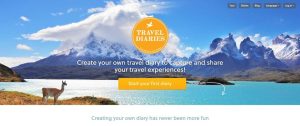 This next tool is not quite part of your pre-cruise planning, but it is a great way to stay organised when you go. If you love cruise travel, then bets are good that one of the reasons why is because of the number of places you get the chance to explore in just one vacation. But how do you keep track of all those amazing holiday memories? Well, this is where the Travel Diaries App comes in. Download the app onto your phone and add your pictures, descriptions and daily updates. When you get home you can then turn your digital travel diary into a hard copy by ordering a printed version from the Travel Diaries website – a great way to show off your travel pictures to friends and family!
Penelope Cruise – Our Cruise Nation Insider
Here at Cruise Nation, we find that one thing many first time cruisers struggle with is the choice of cruise lines and cruise ships available to them. How do you decide which one is right for you? Luckily for you we asked our resident cruise expert, Penelope, to give you the inside scoop on each of the cruise lines and provide you with tips on who they're best suited for. If you want to narrow down your choice even further, on our cruise line pages you can find detailed information about what's onboard each of the ships in the fleet.
So there you have our 9 free tools for planning your next cruise holiday. Do you think you'll be using any of them? If you know of a travel planning app that we've missed out from this list, let us know about it in the comments, we love to hear your travel tips!