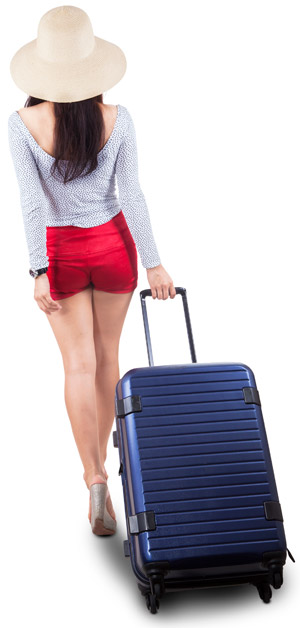 Penelope Cruise
As a travel writer, specialising in cruise, I've been lucky enough to have been on more cruises than I ever thought possible. I've experienced everything from silver service with Cunard and flawless cuisine with Celebrity Cruises to the pristine spas offered by Princess Cruises and the Italian charm of MSC Cruises. I've also partied until the sun has risen in the Caribbean with Carnival Cruise Lines and watched amazing Broadway shows with Norwegian Cruise Line. You name it, I've probably done it when it comes to cruising and now I'm here to offer you all the advice you need to help you find the cruise line best suited to your wants and needs.
Having written about cruise for some time, I will offer you all the advice you need to find the cruise line best suited to your wants and needs because there is a cruise line to suit everyone, whether you're a party animal, seeking relaxation or looking for a spot of authentic destination immersion.
I've worked for regional newspapers in Suffolk, East Sussex and Liverpool, and national publications such as Mail Online and the Daily Express. I've also worked for magazines, radio stations such as the BBC and websites including the Huffington Post. Before making the move into travel journalism I had a background in crime and health reporting. I've also written anything from gossip columns and celebrity news to fashion and beauty articles.
Being in my mid-20s, I wasn't too sure that cruising would be for me and I wasn't sure that anyone would be able to convert me into a cruiser after all I had been suckered into many of the common misconceptions – that cruise was for older generations and too expensive for me. However, I was completely hooked the day I stepped onboard my first ship. Since that day I've become a cruise addict, and I've also managed to convert a lot of non-believers along the way because I've been enlightened to the fact that cruising is for all ages and once you've found the company best suited to you, you'''ll return again and again.
My top cruising destinations are the Mediterranean (in particular Italy and the Greek isles), Norway and the Caribbean, but I also love the likes of northern Europe and Asia.
But my speciality doesn't stop with ocean cruising, because I've also been lucky enough to travel on river cruises, exploring some of the world's most beautiful cities on the river network. My two top river destinations are the Danube, because the river is the best way to see Europe and some of the finest towns and cities en route, and the mighty Mekong, which is as vast as it is beautiful.
I'll give you an honest blow by blow account of what you can expect from the lines sailing across the seven seas. I vow to tell you the whole truth and nothing but the truth!
Penelope x