Cruise & Maritime Voyages
Cruising with Cruise and Maritime
If you're seeking a laid back cruise experience offering great service on a smaller to mid-sized cruise ship, then a voyage with Cruise and Maritime could be for you. As a popular British travel brand, Cruise and Maritime are able to offer their guests a more authentic home-from home experience by departing from 11 UK cruise ports, using sterling as the on board currency and offering popular favourites like full English breakfasts and traditional roast dinners in the restaurant.
During their holiday on board, guests can expect to be pampered in the salon, get creative with arts and crafts, attend guest speaker seminars or just curl up with a great book by the pool. Come evening there's glittering entertainment with cabaret and big show-style performances accompanied by popular classical interludes.
Cruise and Maritime Voyages offer some of the most spectacular cruise itineraries available. Due to their smaller and mid-sized ships they can access a greater variety of ports. Both ocean and river cruises are available as are adult-only cruises on the ships Magellan, Marco Polo and Astoria. Destinations include the Amazon, Cuba and the Caribbean as well as Iceland, Greenland and the Norwegian Fjords - giving you plenty of choice for where to go next. Cruise and Maritime also specialise in World Sector voyages and provide some of the most affordable cruises for travelling around the world.
Cruise & Maritime Voyages Deals
THE Cruise & Maritime Voyages FLEET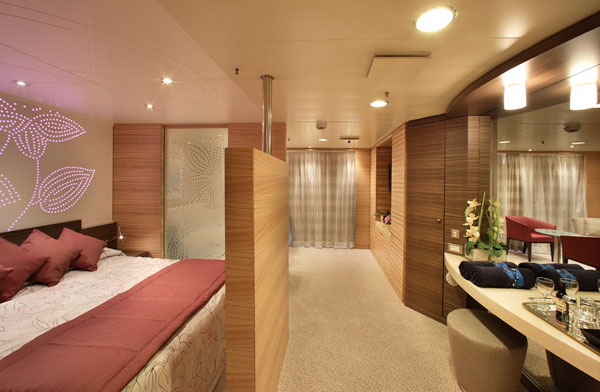 ACCOMMODATION
The staterooms across the Cruise and Maritime fleet offer simplistic comfort. There's a choice of stateroom grades including Inside, Obstructed View, Ocean View and Balcony.
Each of these grades is then available as Standard, Superior or Premium. Guests who opt for a De Luxe stateroom will benefit from a variety of additional extras including tea and coffee making facilities, a fresh fruit bowl which is replenished throughout the cruise and a welcome bottle of wine. Those choosing a Junior Suite will have even more additional perks such as priority embarkation, fresh flowers and priority boarding at tender ports. Lastly guests in a De Luxe Suite will enjoy a further set of benefits including complimentary laundry service, pre-dinner hors d'oeuvres, complimentary DVD hire and a private bookshelf filled with novels for holiday reading.
ACTIVITIES
Guests who choose to travel with Cruise and Maritime do so because they enjoy the laidback and simplistic cruise experience that's offered. Leisurely ways to pass the time such as reading, visiting the beauty salon or cooling off with some laps in the swimming pool are amongst the most popular ways to spend the days at sea. For something a little more stimulating, there's the on board gym to help you stay in shape or perhaps attending a guest speaker seminar or getting creative with some arts and crafts will help to expand your mind.
DINING
Nothing whets your appetite quite like the fresh sea air, which is why Cruise and Maritime have developed delicious menus that will tantalise your taste buds no matter if its breakfast, lunch or dinner. Each morning guests can indulge in a full English breakfast, followed by something lighter and leisurely for lunch before a fine five-course evening meal.
In the elegant main restaurant guests will find fresh soups and salads, followed by appetizing main courses like such as seafood, Italian pastas, mouth-watering steaks and traditional roasts. Even with a full stomach you'll find it hard to resist the tempting desserts and cheeseboards. On every menu there are healthy choices and dishes designed for vegetarians too.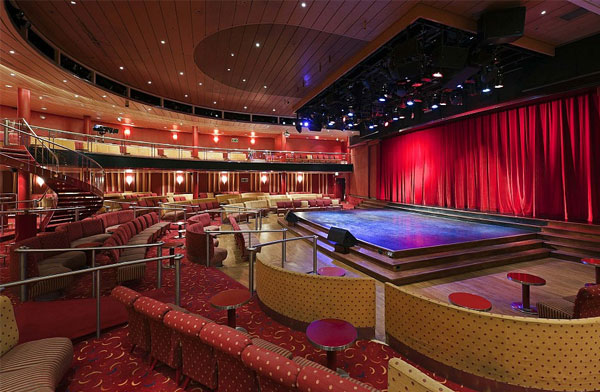 ENTERTAINMENT
Glittering entertainment awaits you on a Cruise and Maritime Voyage. The expert Cruise Directors have developed some fabulous acts for you to enjoy during your cruise including big show productions, cabaret, guest acts and classical interludes. After dinner guests will find themselves making their way to the Show Lounge where they'll watch dazzling performers accompanied by the ships live orchestra.
Following the show, if you feel like hitting the dance floor yourself then the ships DJ will play popular music that will have you spinning around the dance floor until the small hours. For something a little more laid back, guests can also enjoy a friendly card game, take part in a quiz or simply enjoy a fine liqueur and excellent conversation with fellow cruisers.
UK DEPARTURES
If flying isn't for you and instead you enjoy the convenience of hopping on board from your nearest cruise port, then Cruise and Maritime could be the cruise line for you! The ships depart from 11 different cruise ports around the UK meaning easier access and an increased choice of cruises for those who prefer to avoid airports.
COLOMBUS CLUB
Nearly 45% of the guests who travel with Cruise and Maritime are repeat guests and 95% of those who have travelled with the cruise line would rate their experience 'good' or 'excellent' which says a lot about how much cruisers enjoy their time on board. As Cruise and Maritime is so popular for repeat guests, they've developed a loyalty programme to reward their frequent travellers.
After completing your first cruise with Cruise and Maritime you'll automatically qualify for Silver membership of the Colombus Club which lasts until you've cruised up to 20 nights. From 21 nights to 99 nights you'll have Gold Membership, for 100 to 199 nights you'd have Platinum and for 200 nights or more you'll have Diamond Membership.
Depending on which level of membership you have, you'll gain access to a variety of extra perks and benefits ranging from a complimentary copy of Compass – the Cruise and Maritime magazine to a 10% discount on future cruise bookings.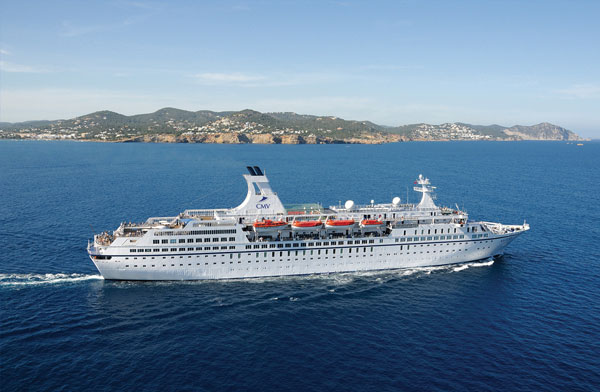 DESTINATIONS
There is a spectacular choice of itineraries available for Cruise and Maritime holidays. Cruisers can choose from destinations including the rugged and beautiful British Isles, the intrepid jungles of the Amazon or the frozen landscapes of Greenland and the Arctic. If you simply can't decide where you want to go, then how about a World Sector cruise? Cruise and Maritime offer some of the best-value World Sector cruises available, with a typical 121 night cruise being available for less than £100 a night.