MSC Seaview is the second of MSC's Seaside Class of ships and will launch in June 2018.  The 160,000-ton, 5,179-passenger ship will offer Western Mediterranean cruises, homeporting in Marseille, Genoa, and Barcelona and also calling in at Malta, Naples, and Messina in Sicily.   The winter itinerary will cover some of the top Brazilian highlights. The Seaview – along with its sister ship, the MSC Seaside – has the largest ratio of outdoor space of any cruise ship at sea.
A Brilliant and Unique Design
The MSC Seaview promises an experience like no other.  The first thing you notice about the ship is its incredibly striking design.  It was inspired by lofty beach condos in Miami, which allows you to experience and enjoy the sea from close up, for a truly unforgettable experience.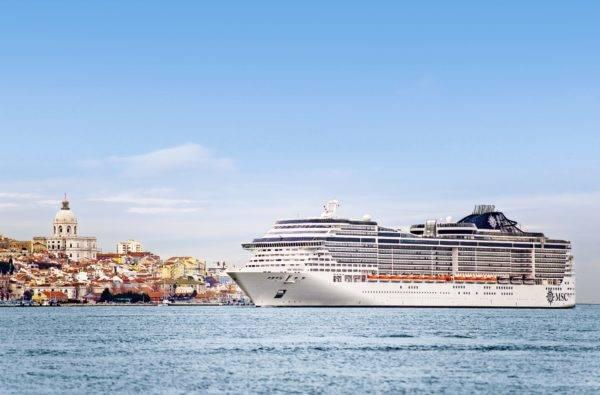 To start off, their 40m long glass-floored catwalks will give you the feeling of walking on water.  It even has its own Bridge of Sighs where you can have a great view of the water and take some incredible holiday snaps. This feeling of being closer than ever to the water is continued on the wide waterfront boardwalk and the stunning panoramic glass lifts, which gives you a great view of the ship's two pool areas.
A Fantastic Array of Accommodation
Whether you're looking for an ocean view, balcony, interior cabin or even a suite with a private whirlpool bath, you'll find it here.  The ship caters to every need, including flexible modular cabins designed for families and groups holidaying together and more than fifty cabins and suites for guests with disabilities.  And if you're lucky enough to afford the exclusive corner suites, you will experience the ship's excellent beach condo design with panoramic sea views and a large balcony which offers a premium al-fresco experience.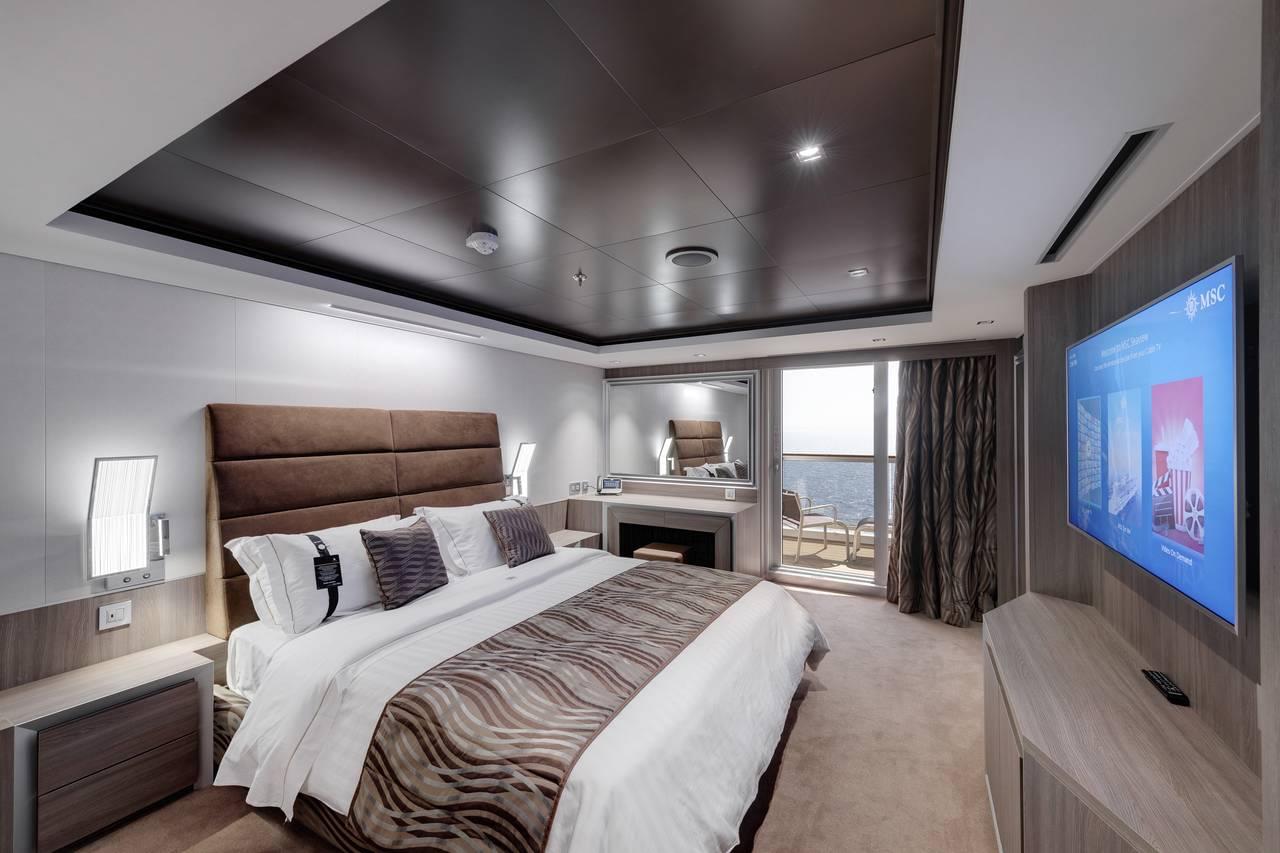 A State of the Art Connected Cruise Experience
Cruising on one of the newest additions to the MSC fleet has the advantage of being truly connected at all times, if you wish to be.  Gone are the days of trying to find a Wifi signal to post your holiday snaps on social media.  It boosts a whopping 660 wi-fi access points throughout the ship, with more than three thousand beacons. You'll also see a huge array of interactive and informative screens around to make your cruise experience as convenient as possible.  And losing your key won't be an issue as most of the cabins can be opened via an NFC wrist band or door opening app on your mobile.  And kids will get to wear a wristband, which means you can locate them anywhere on the ship, handy to round them up for lunch time!
Be Spoilt for Choice with the Range of Dining Options
The MSC Seaview has ten unique dining restaurants onboard featuring a variety of cuisine, including a steak house, a Pan-Asian restaurant, and a seafood restaurant with a chef's table. All dishes are made with the freshest ingredients and complemented by a wonderful wine list.  MSC Yacht Club guests will also enjoy an exclusive 128 seat private restaurant.
There will be 20 different bars and lounges to relax and unwind or dance the night away.  Why not enjoy a cocktail or fresh juice at the poolside bar, while topping up your tan? Later in the day you can enjoy some bubbly at the exclusive champagne bar or head to the Haven Lounge, where a professional mixologist can mix you the perfect enticing cocktail.
Sit Back and Enjoy the Rich and Varied Entertainment
The MSC Seaview comes complete with an interactive XD cinema, two full-sized bowling allies, the longest ziplines available at sea and 160m long duelling body waterslides.  It sports a 934-seat theatre, offering 7 new Broadway-style shows, with three exhilarating shows a night.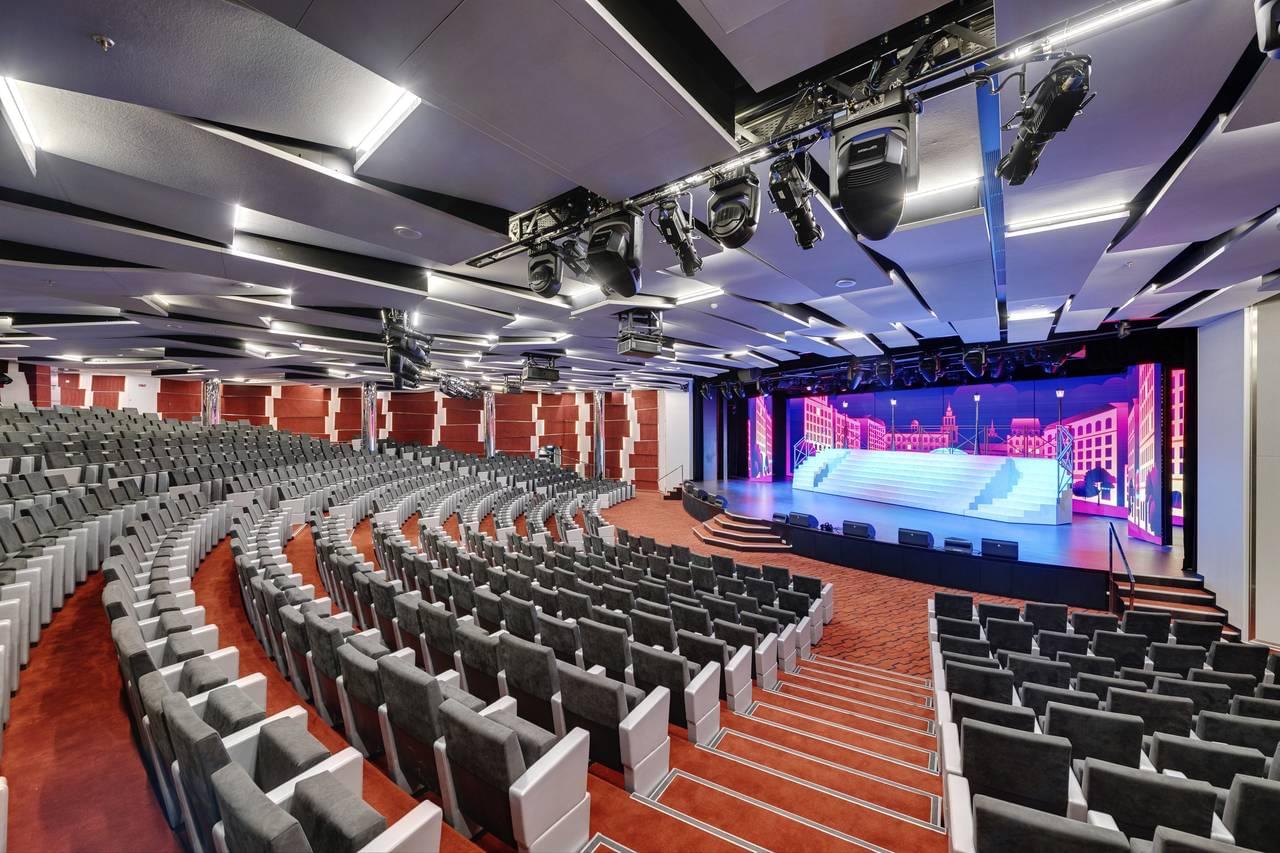 Their exciting entertaining area offers some state of the art thrills, including an authentic F1 racing simulator and a whole host of arcade games, for kids of all ages.
Fun Facilities for Kids and Families
While kids can enjoy most of the entertainment available, there is also a 650m2 meter kids space area with 18 of the most advanced games consoles.  There are seven mascots on board to entertain the little ones and the waterpark features an AquaPlay and AquaSpray park, especially for kids.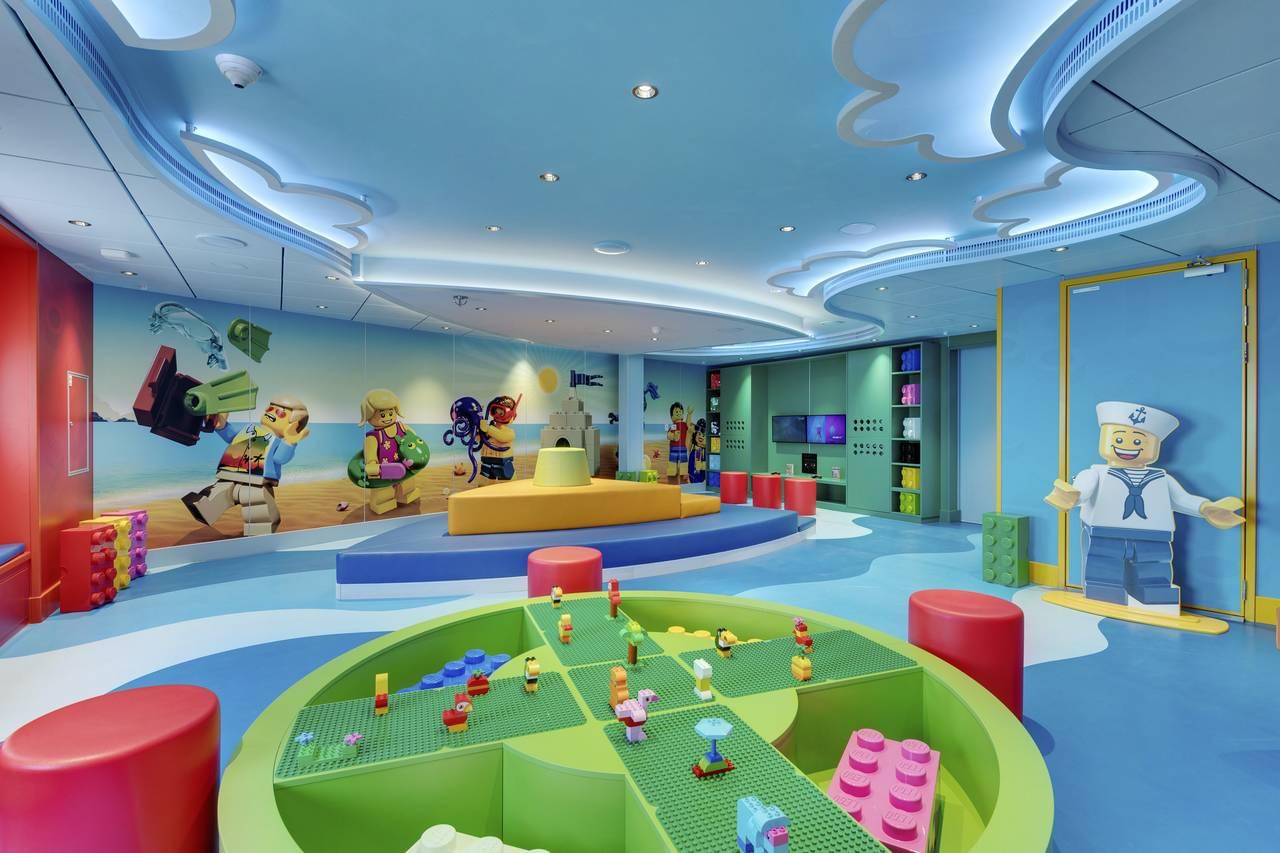 There are six dedicated kids areas, which ensures that they can all enjoy entertainment suited to their age.  There are rooms for babies, minis, juniors, youngs, teens, as well as a Doremi Studio, home to the ship's exclusive mascot, Dore Summer, which will help kids to get fired up for the fantastic activities.
The kid-friendy entertainment is not just tied to the ship however, as the Family Explorer Club will help parents to go on tailor-made outings, depending on the age of their kids.  Kids will enjoy half price tickets and the travel excursion groups are made up entirely of families.  An added bonus is that the excursions won't last any longer than three or four hours, to ensure that the little ones don't tire themselves out, and there are Mini and Junior Club Staff available to help entertain and keep an eye on.
Savour the Luxurious Pampering for Adults
Why not enjoy the time away from kids, while being pampered from head to toe?  Outside spa and fitness facilities will be available, including spots for open-air spa treatments.  There is a private treatment area called the Medi Spa Centre, as well as a thermal area, hair salon, barber shop make-up room, nail spa and yoga area.  The gym is extremely well equipped with the latest TechnoGym® equipment and has some fun group exercise classes as well.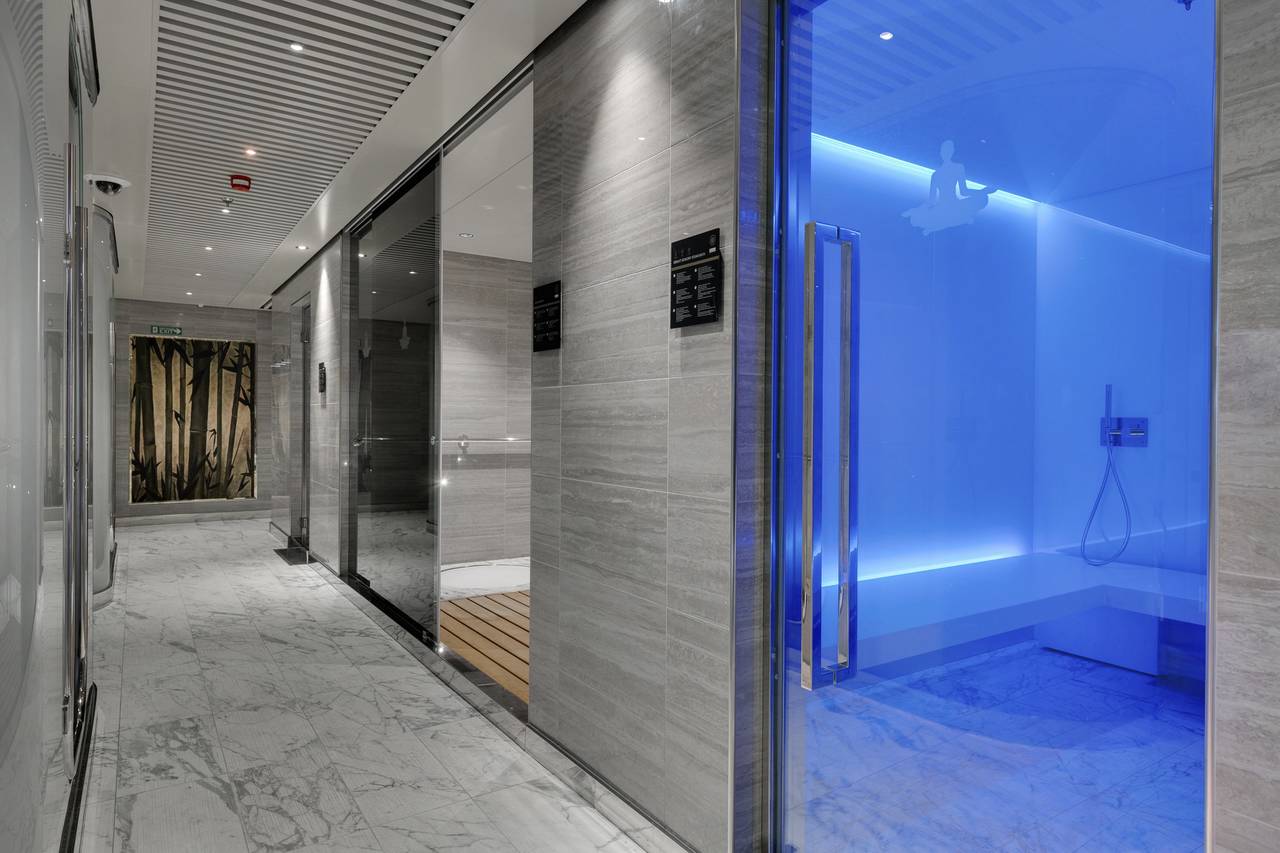 Enjoy the Sea with MSC Seaview
If you're still not convinced after reading all of that, you should have a look at the stunning itinerates the MSC Seaview will allow you to do.  You'll be able to visit all the best destinations in the Med this Summer from any one of their six different embarkation points.  Or if you're leaning towards a Winter Cruise, you can visit one of several thrilling Brazilian destinations.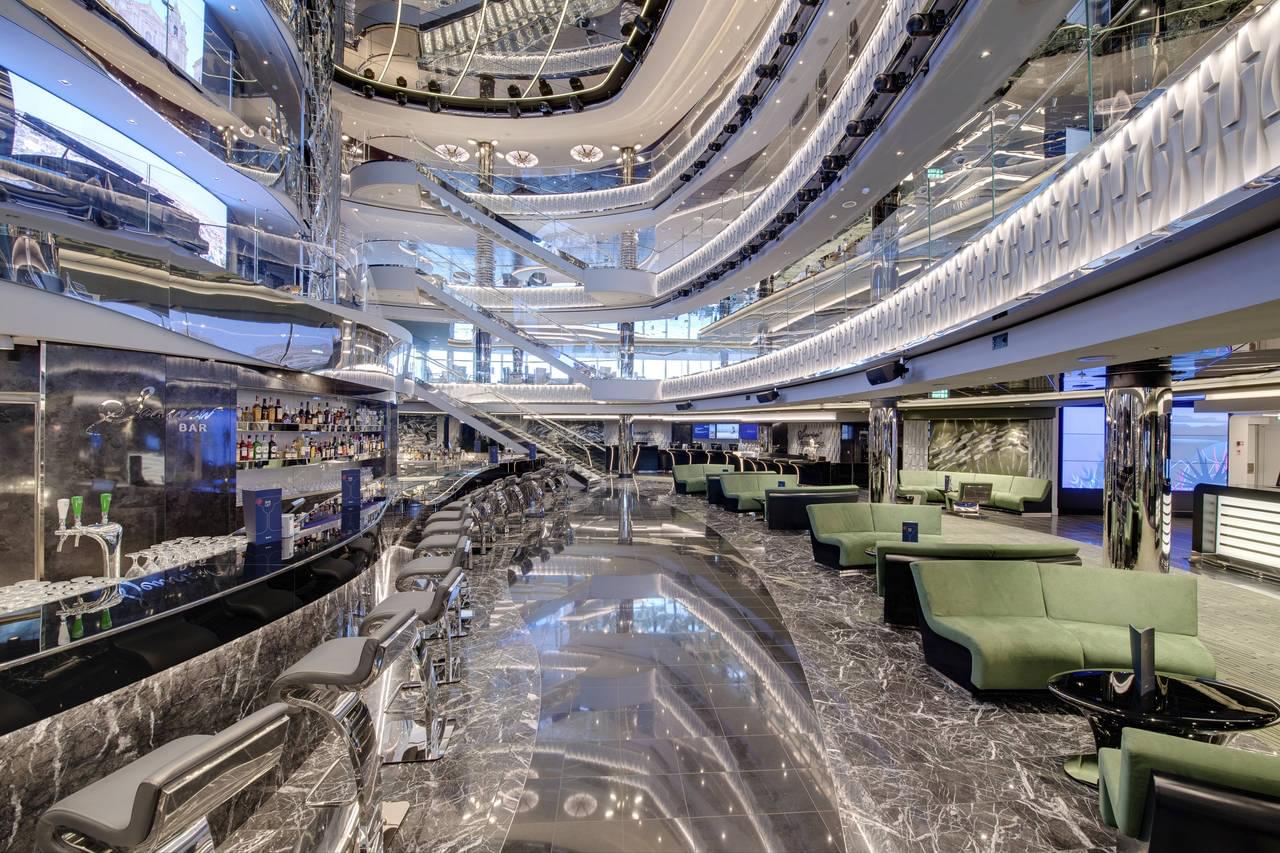 Ready to take the next step and book your cruise? Take a look at the itineraries we have available on our MSC cruises page. Our Cruise Deals start from just £269 per person including flights and free stays for a week-long holiday.