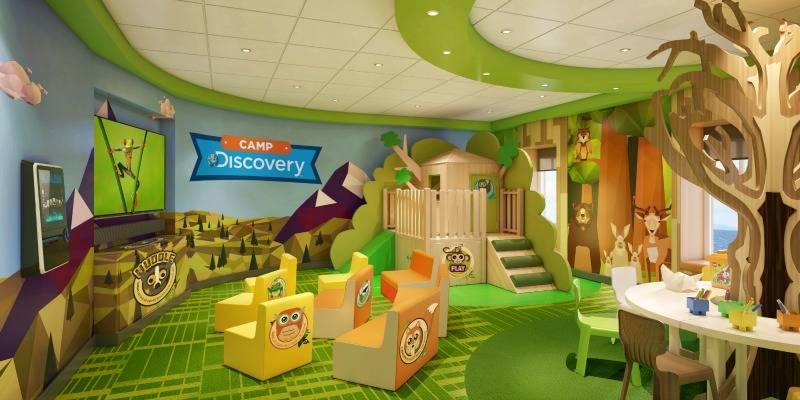 Princess Cruises Revamps Youth Centres with Discovery at Sea
12th January 2017
Princess Cruise Line are working with Discovery Communications to extend the Discovery at Sea programme into onboard youth zones.
Rendering of how the new Treehouse play area will look
As part of the initiative, all of the onboard children's clubs are being redesigned with a fresh, new look. The enhanced play zones will also feature new experiences and games for the children that evoke a sense of learning and play.
Grand Princess is the first ship to have the renovated facilities onboard after undergoing a refit last month. The multi-million pound investment is now being rolled out fleet-wide as part of Princess Cruises' partnership with Discovery Consumer Products.