Find out where you should be taking your sweetheart to…
Whether you're planning a trip for an anniversary, birthday or Valentine's (or even if you're planning a proposal – or the big day itself) these 10 romantic cruise ports will ensure that your significant other is seriously impressed. In fact you might just find it'll make them fall in love with you all over again!

1.Venice
How could we talk about romantic cruise destinations and not mention Venice? This city is world-renowned for being the kindling to many romances. The great food, laid back style of the locals, stunning sites of interest like Saint Mark's Basilica and Piazza San Marco and of course the Grand Canal which you can journey by gondola; Venice has the perfect recipe for creating a sentimental mood.  Start a romantic evening by booking a table for two at one of the many incredible restaurants in the city and then embark on a twilight gondola ride along the Grand Canal. You'll pass the beautiful Rialto Bridge which is the oldest bridge spanning the canal, it also marks the dividing line between the two districts of San Marco and San Polo. However if you really want to put the seal on your relationship,  legend has it that couples will be granted eternal love and bliss if they kiss on a gondola under the Bridge of Sighs as the bells of St Mark's Campanile ring. Better start planning then!
Western Mediterranean Smart Packages fr £299pp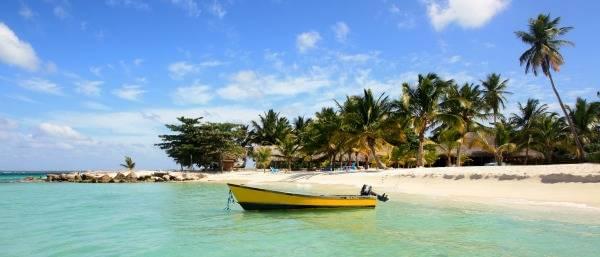 2. La Romana
As you approach the cruise port of La Romana, it might not appear the most outstanding of the Caribbean cruise ports… but a true gem awaits you just a 15 minute taxi ride away. This gem is the Mediterranean-style village of Altos de Chavon that appears as if suddenly out of nowhere as you navigate a cobbled pathway shaded by trees and bordered by pretty flowers. The project of the village began in 1976 and today it's a delightfully charming scene with whimsical limestone walls, shuttered windows and cobbled streets lined with lanterns. It's best to visit this port of call by day, to see the character of the site. On one side of the village you'll find the impressive Chavon River, whilst on the other side there's a magnificent 5,000 seat amphitheatre! We'd recommend grabbing a coffee in one of the squares, enjoying an icecream alongside the fountain or packing a picnic to tuck into whilst sitting on one of the (many) seats in the amphitheatre.
Caribbean Smart Packages fr £749pp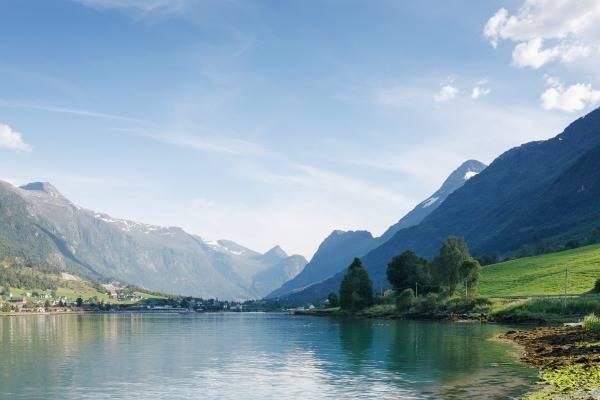 3. Olden
The journey along the fjords to this sleepy little village is simply remarkable and not to be missed. Majestic mountains line either side, with tumbling waterfalls cascading into the deep blue of the waters below the ship. If you're planning a proposal – this could be just the spot as landscapes can't get much more memorable than this! The village of Olden itself is quite refreshing, whilst there's not much to do there it gives you time to stop and appreciate the awe-inspiring scenery that surrounds you.
Norwegian Fjord cruises fr £549pp

4.  Lofoten Isles
The Lofoten Isles, like many of the Norwegian Fjord ports, also offer a pretty astounding view on your approach. Red and white fisherman's cabins cling to rocky outcrops with drying racks outside displaying their bounty of catches for the day. The Lofoten Isles are often described as Norway's untamed islands and we couldn't agree more with this fitting description. Here in Lofoten you can kayak among the islands, go hiking, whale watching and even scuba diving – for such a small infrastructure there really is boundless opportunities for exploration. Lofoten has a strong connection with the Viking era and in Borg the largest-ever Viking longhouse was discovered which has since been preserved. You can visit the longhouse as a museum today – it's an impressive 83 metres long! If you and your significant other enjoy outdoor pursuits then why not grab your hiking gear and set off on a ramble up one of the hillside or mountain paths. You're sure to be rewarded with an epic view!
Norwegian Fjord cruises fr £549pp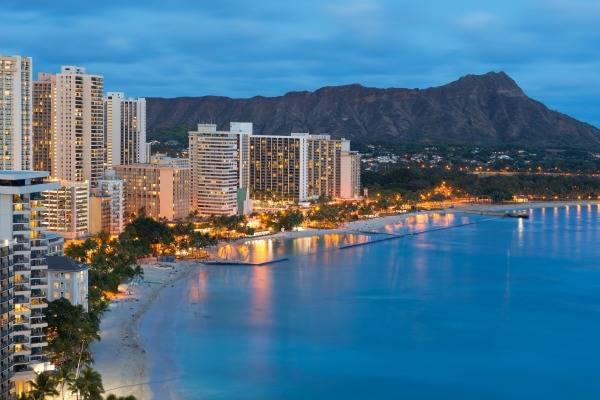 5. Honolulu, Hawaii
Honolulu is the perfect option if you like the best of both worlds – a cosmopolitan cityscape and breathtaking beaches. As the capital of the state of Hawaii, Honolulu has it all. It has a thriving city centre, art, culture, cuisine, history and best of all – the beach. Waikiki beach is just 10 minutes away from the cruise port and the golden sands stretch almost the full length of the city and its towering high rises. Try a new adventure together and take a surfing lesson and afterwards have a romantic meal for two with sea views from one of the nearby dining spots. Stay out until after sunset and you can dance the night away together to live music which features regularly in Waikiki's lively night scene.

Hawaii Smart Packages fr £1299pp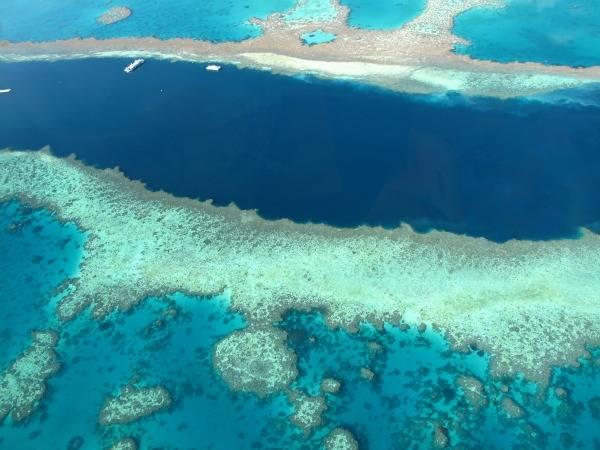 6. Airlie Beach
Airlie beach is located in Queensland. It's a small town with a population of less than 10,000 people. It's one of the main departure points for trips to the Great Barrier Reef. The climate is tropical and the lifestyle here is wonderfully laid back making this something of a paradise for couples who want to take in the destination at their own pace. On the foreshore of the beach, a swimming lagoon has been built which offers clear warm waters surrounded by perfect green grass – an ideal spot for a romantic picnic.
Australia Smart Packages fr £1499pp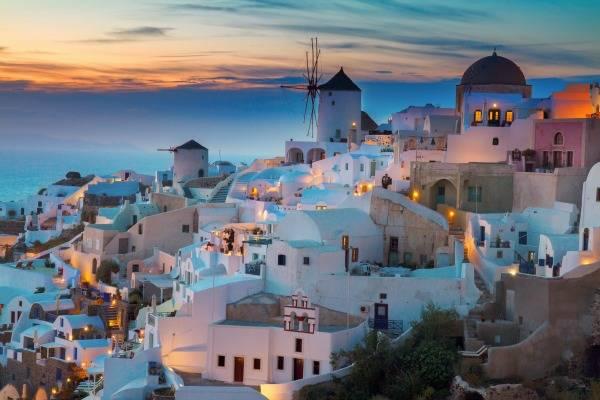 7. Santorini
There are few sights as romantic as Santorini by sunset. Many of the restaurants offer impressive views across the caldera where you can see the twinkling lights of houses and villages. As the daylight turns to dusk, the whitewashed walls of the city turn to soft shades of pink and peach as the sun starts to dip below the horizon. Some hotels even offer infinity edge pools which are possibly the best vantage point from which to enjoy the view – even better with a glass of fine Greek wine in hand!
Eastern Mediterranean Smart Packages fr £399pp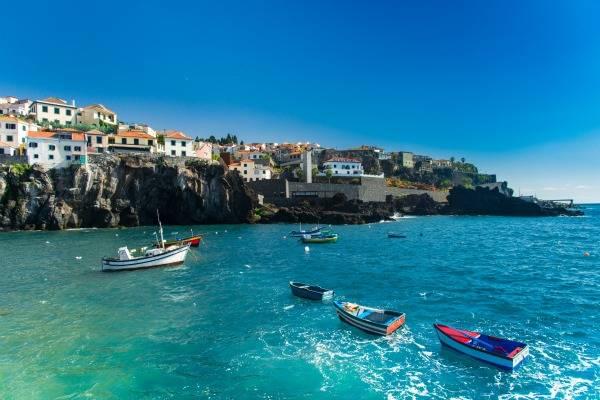 8. Madeira
Sparkling emerald and sapphire coloured seas surround this archipelago of four islands located off the Northwest coast of Africa. Though the main island seems nothing but a speck when looking at world maps, Madeira has an incredible amount of beauty. Lush green forests and sprawling natural parks make this destination a popular choice for those with a passion for the great outdoors. Couples can pack a picnic and hike up the mountains, enjoying the sweeping vistas once they've reached the summit or grab a paddleboard and navigate the rocky shores to test their teamwork skills as a dynamic duo as they balance the board together.
Canary Islands Smart Packages fr £649pp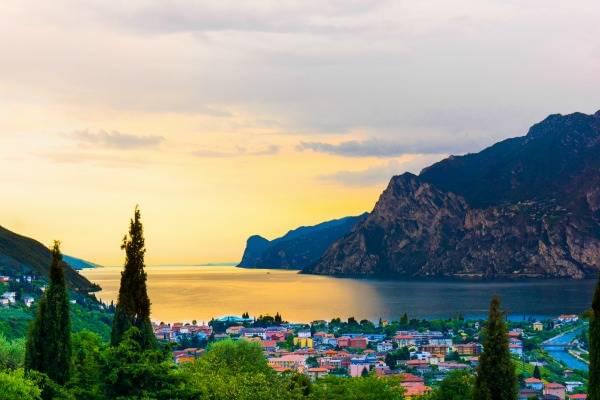 9. Lake Garda
Lake Garda has it all. Snow-capped mountains, thick alpine forests, fairytale-like architecture and a bounty of adventure opportunities from hiking and horse riding to paragliding and wine tasting. Held in high regard for its cuisine, Lake Garda makes a for a spectacular spot for a romantic meal with its panoramic views. It's the largest lake in Italy and its beauty is almost unrivalled. You can visit this destination at any time of year thanks to its mild climate and choice of activities which will keep you occupied through any season. Of course if all you want to do is relax and enjoy blissful peace with your sweetheart then a visit to the thermal baths is just what you need. These two naturally heated lagoons are also equipped with geyshers, waterfalls, jacuzzi's and fountains offering plenty of bubbles to ease your muscles and soothe away tensions. For the ultimate romantic experience, book a twilight swim where the pretty lighting and twinkling stars will help to create a wonderfully ambient atmosphere.
Mediterranean Smart Packages fr £299pp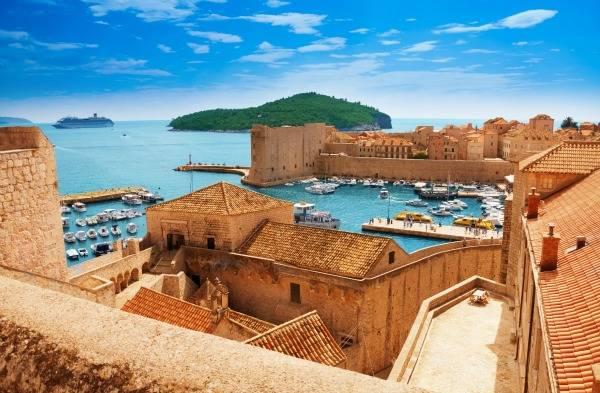 10.  Dubrovnik
Easily one of the most memorable cities in the Mediterranean, Dubrovnik is instantly recognisable by its old town settlements with fortified walls and orange terracotta tiled roofs. It's appearance is so magical and so unique that it's even been used as part of the set for the popular TV show Game of Thrones.  Walk hand in hand through the narrow alleyways of the old town and marvel at the historic architecture. Step up onto the city walls and navigate around the old town whilst admiring the city and sea views from this elevated view point. For a truly memorable experience, take a Elafiti Islands boat trip on a replica of a traditional galleon ship. They'll be traditional Croatian cuisine, live folk music and the chance to explore the sun-baked archipelago.
Eastern Mediterranean Smart Packages fr £399pp 
If you're planning a romantic cruise for someone special, why not let us help? We can answer questions on Facebook or Twitter or if you need help booking, get in touch with one of our Cruise Consultants on 0800 408 0755.