Learn more about the incredible Carnival Horizon cruise ship with our blog guide below.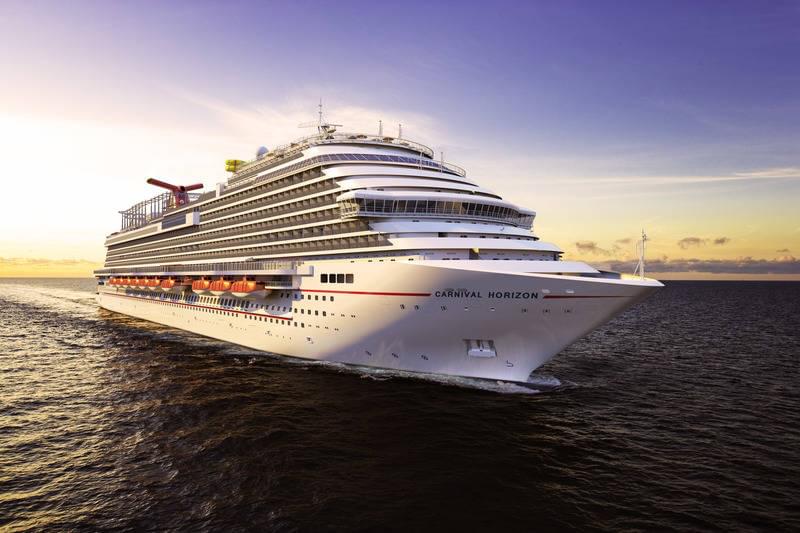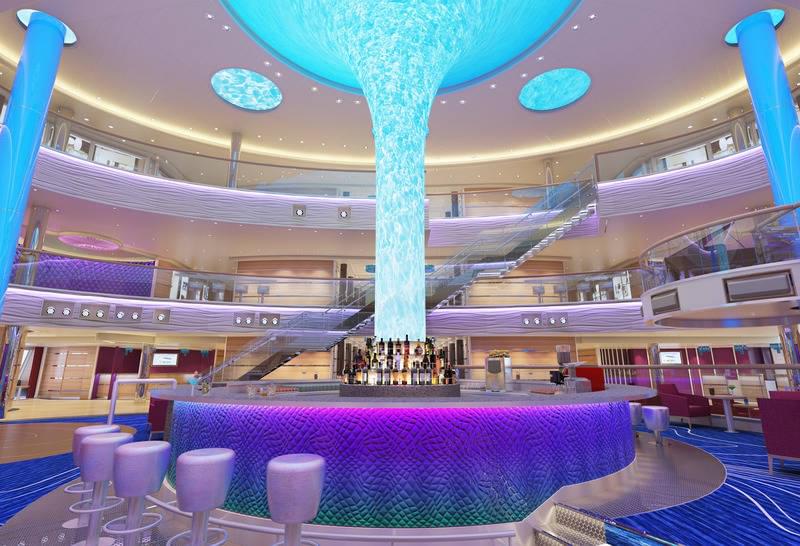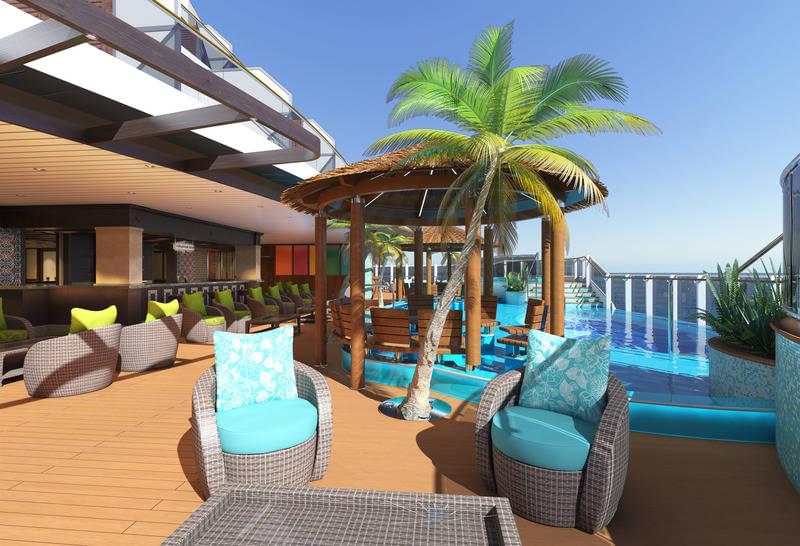 Due for delivery in March 2018, with her first sailing scheduled for the following month, Carnival Horizon is the sister ship of Carnival Vista, and will feature many of her most popular attributes.
The 133,500-ton ship, which is currently being built in the Italian shipyard of Fincantieri, will hold up to 3,936 passengers at double occupancy, with 15 decks and some 1,450 crew members.
Alongside beautifully designed new stateroom categories – which include expanded family staterooms, luxury Cloud 9 Spa staterooms and Havana suites – a huge selection of dining options and a wide range of onboard activities and entertainment, Carnival Horizon will also be the first cruise ship to feature the Dr. Seuss WaterWorks park – a fun-filled water world of themed slides and attractions.
Carnival Horizon will make her maiden voyage at the beginning of April 2018, with the first of four 13-day round-trip departures from Barcelona around the Mediterranean. The ship will then reposition to the U.S. in May, on a 14-day Transatlantic crossing from Barcelona to New York, before she begins her summer schedule of departures from the Big Apple to Bermuda and the Caribbean. From September, passengers will be able to embark on year-round departures from Miami to the Caribbean.
New Categories of Staterooms on the Horizon
The new Carnival Horizon will offer a wide range of accommodations, for all budgets, ages and tastes. From luxury spa cabins with exclusive privileges to the fun, tropical-themed Havana staterooms, Horizon will cater for every kind of traveller.
The ship will introduce two new categories of staterooms for passengers; Family Harbor and Havana. The 18 new tropical-inspired Havana staterooms will offer exclusive access to the members-only Havana area, with a Cuban-themed bar and pool. Each Havana stateroom, available only to those age 12 and up, comes with an extra-large outdoor "chill" space and its own luxurious rain shower.
The new Family Harbor staterooms, located near the fun-filled Family Harbor Lounge, have been kitted out with nautical décor and come with privileges to suit all ages of the family. Each of the Family Harbor staterooms features a new, aft-view extended balcony, as well as large screen TVs and complimentary breakfast.
Parents can take a much-deserved night off, with an included free evening of Night Owls babysitting service, and little shipmates will be entertained throughout the cruise with movies, games and complimentary snacks onboard.
Alongside the two new categories of stateroom on Carnival Horizon, guests looking for the ultimate in relaxation can book into one of the luxurious Cloud 9 Spa staterooms or suites. With in-room amenities and luxury toiletries by Elemis, these staterooms enjoy priority reservations at the spa, free fitness classes and unlimited access to the thermal suites.
Ocean View, Balcony and Interior staterooms, as well as suites, will also be available to book and offer luxury fittings and large, comfortable beds, as well as extra perks, such as in-room whirlpools and complimentary 24/7 room service.
Expanding on Carnival Vista's Popular Dining Options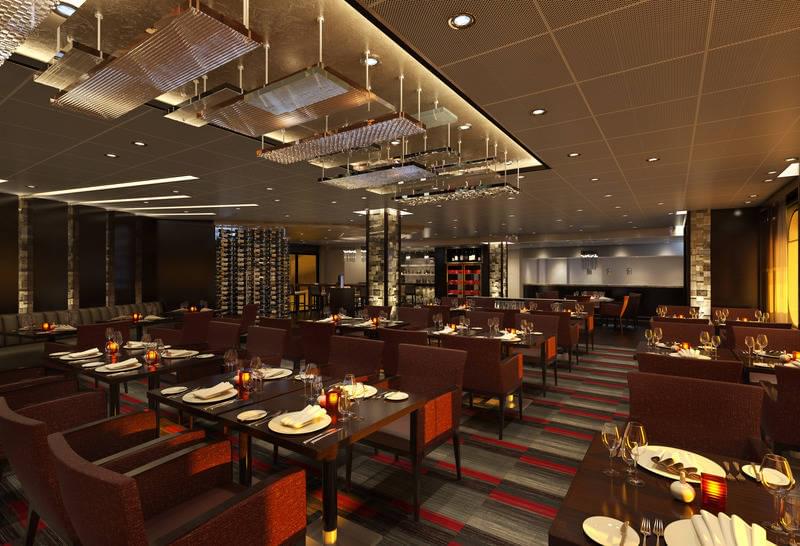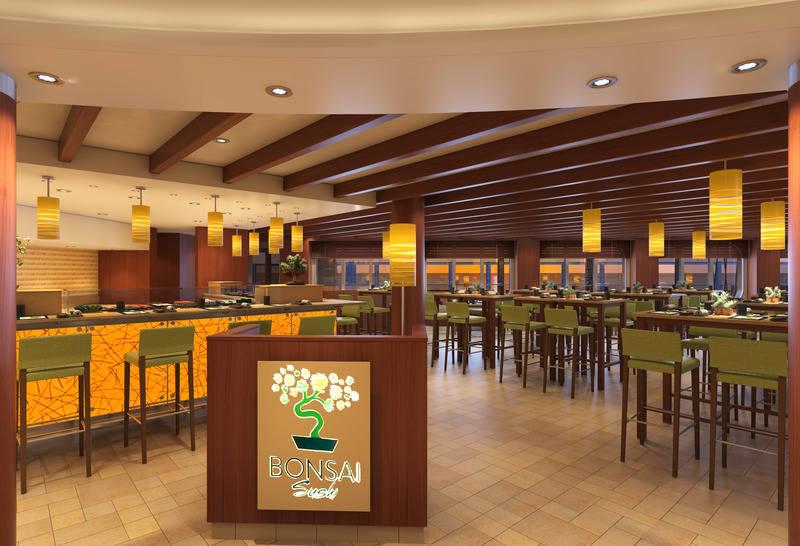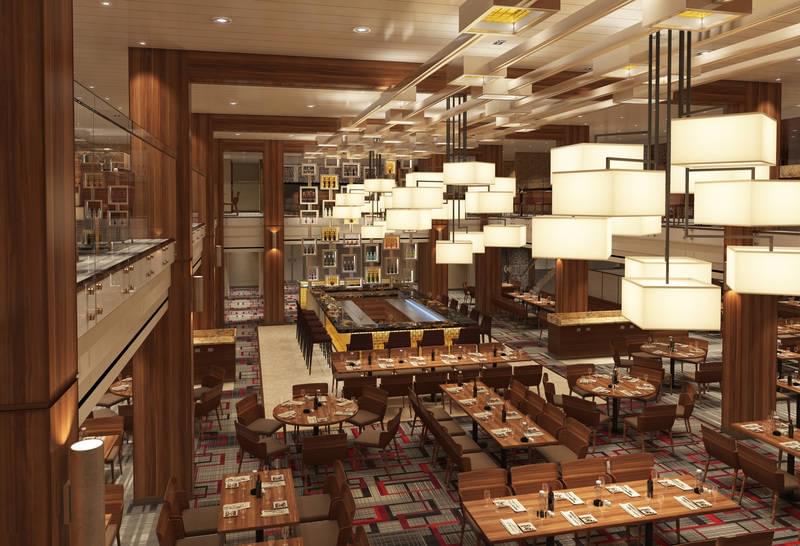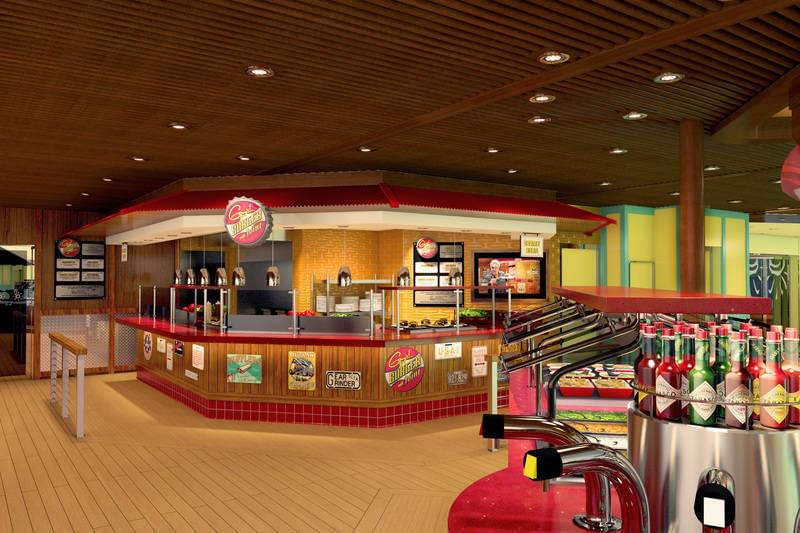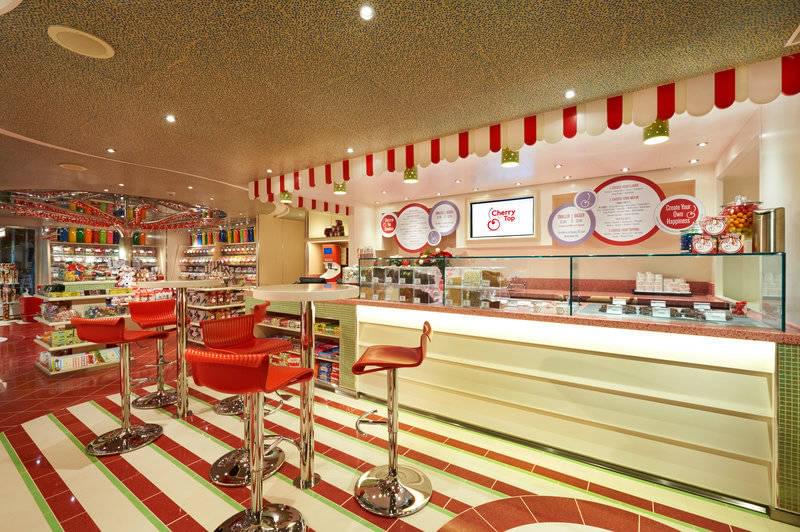 Carnival Horizon is set to feature many of sister ship Carnival Vista's most popular indoor and outdoor dining venues, as well as debuting a new selection of unique dining and bar concepts which will be exclusive to Horizon.
Among the most recent culinary delights to be announced is the Bonsai Teppanyaki – located within Carnival Horizon's stand-alone Bonsai Sushi restaurant. Part-meal, part-performance art, the Bonsai Teppanyaki experience will see chefs preparing your meal before your eyes – whether it's fish, lobster or steak – right at your own table.
The Bonsai Teppanyaki is just one of many varied and exciting dining options onboard Carnival Horizon, with everything from family-style Italian to burger joints, Mexican and seafood.
Enjoy the best burger you can find at sea at celebrity chef Guy Fieri's Burger Joint, tuck into authentic Asian fare at JiJi Asian Kitchen and, for a truly unique dining experience, reserve a seat at The Chef's Table – where an intimate group can taste a series of delectable dishes before taking a sneak peek behind the scenes with a gallery tour.
Hungry young sailors will be kept satisfied too, with a great choice of children's meals and even a Dr. Seuss themed option. Take the whole family for a colourful and unforgettable "Green Eggs and Ham" breakfast with The Cat in the Hat and Friends. Characters from the much-loved books will be around for photo opportunities and to keep little ones entertained throughout their meal.
Dinners with room still to spare will be able to finish on a sweet note, at Cherry on Top – the ship's candy shop with more than 80 candy options available.
Along with delicious dining options from around the world, guests can enjoy a tipple in one of Carnival Horizon's many bars, including The Library Bar and the Red Frog Pub & Brewery.
Entertainment for the Entire Family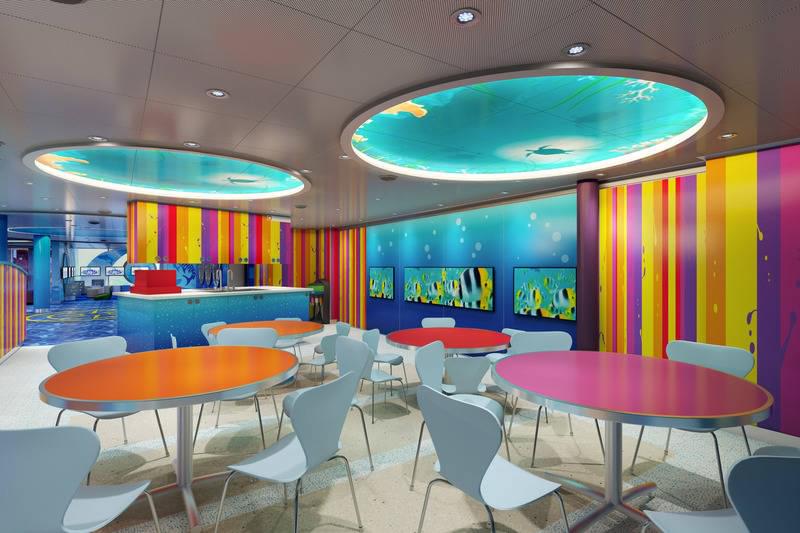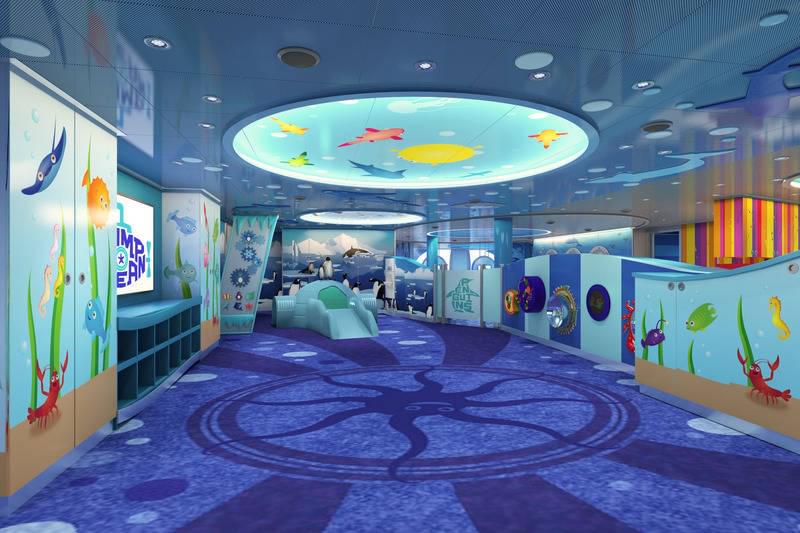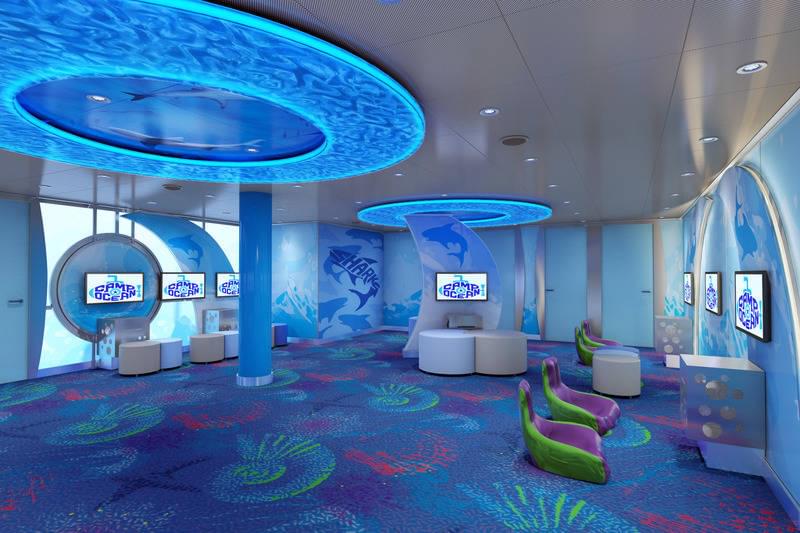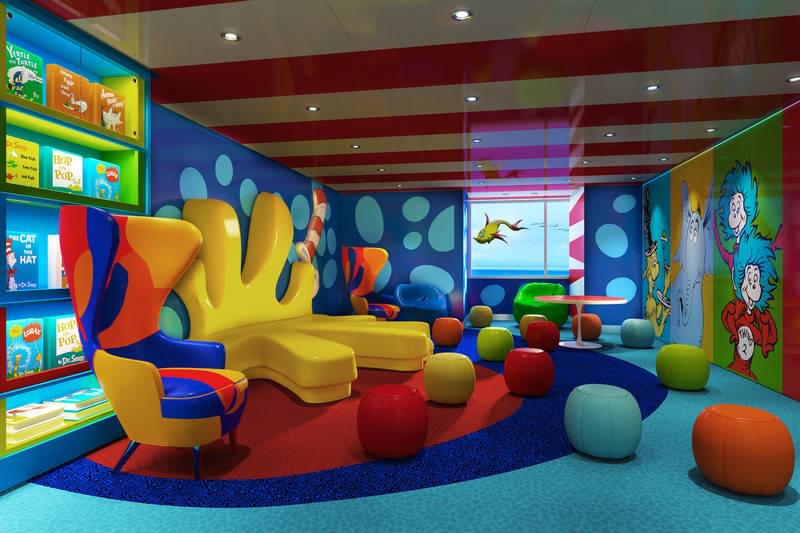 There's little chance of growing bored at sea, thanks to Carnival Horizon's wide selection of onboard entertainment. From live music and dancing in the Havana Bar to comedians, Broadway Musicals, themed parties and contests, whatever your idea of good evening is, Horizon has it covered.
For those who like to get involved, rather than simply sit back, relax and enjoy the show, there's plenty of options to show off your hidden talents. From Superstar Karaoke competitions to pool tournaments and dance classes, you'll find entertainment from dusk till dawn.
Parties and theme nights will be a regular feature of Carnival Horizon, and music lovers can find all genres onboard, from live bands to acoustic guitar and DJs.
Horizon will also offer many of sister ship Vista's popular daytime entertainment options, including trivia games, scavenger hunts, and couples and lovers' games.
Younger shipmates, from toddlers to teens, will also have plenty of entertainment in the form of life-sized board games in "Hasbro, The Game Show", ice-cream eating contests, kids' talent shows, teddy bear workshops and a special onboard parade and interactive story time with the characters of Dr. Seuss.
Pamper, Play and Soar Through the Sky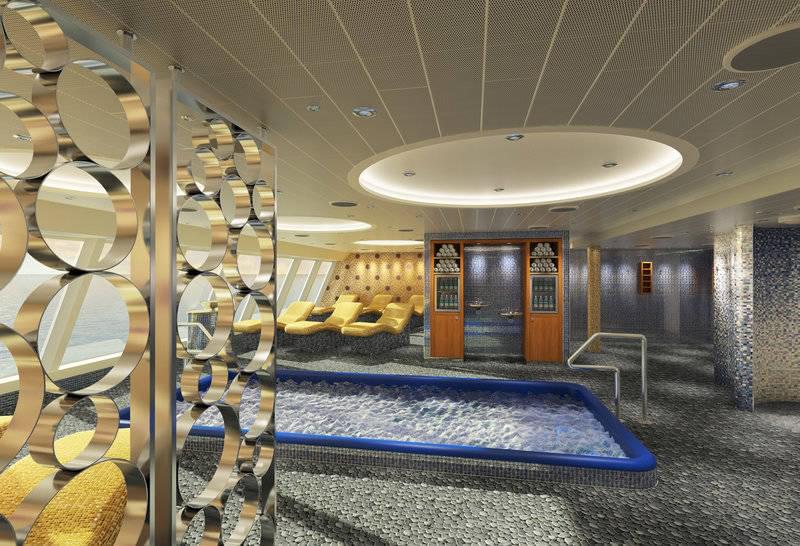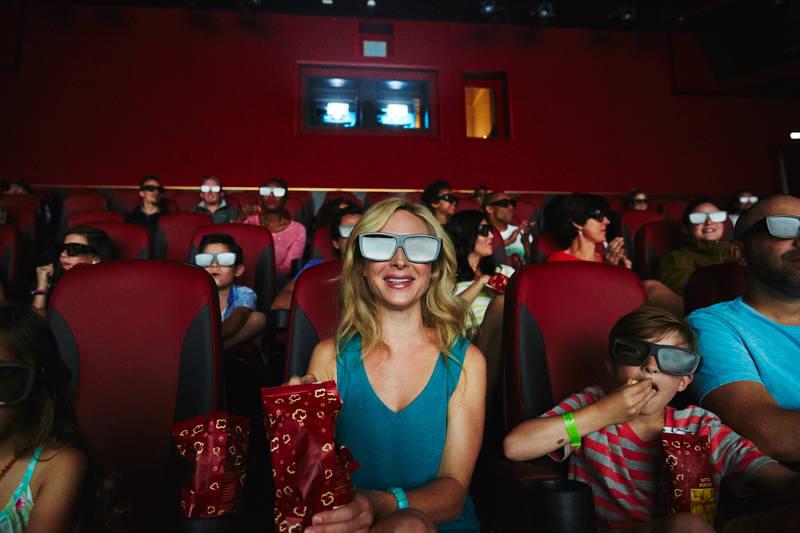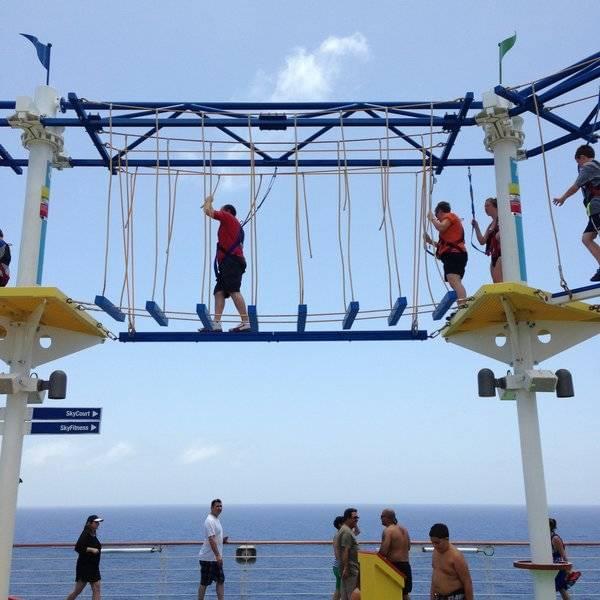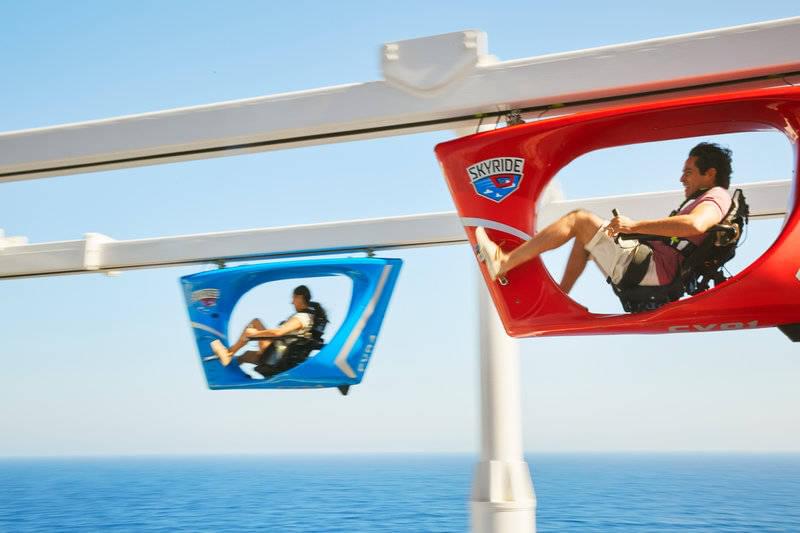 With luxury facilities and activities for all ages, choosing what to try first on Carnival Horizon will be the only difficult decision facing guests.
One of the most eagerly anticipated offerings from Horizon, and providing those brave enough with incredible views from high above the deck, Horizon's SkyRide in SportSquare allows passengers to strap in and zip around a suspended two-lane bike course in the air. For the adventurous, SportSquare also features an assault rope circuit – SkyCourse.
For those who prefer to keep their feet on the ground, the Clubhouse has a pool and mini-bowls, whilst sport lovers can try for a whole-in-one at SkyGreens golf course or attempt a shot on the basketball court.
There will also be plenty of options onboard for those who favour relaxing over racing around, with two movie theatres, including an IMAX Theatre with a screen that reaches the height of three decks. The second cinema – named the Thrill Theatre – promise to provide completely captivating 3D experiences for movie-lovers.
For a complete chill-out, guests can book into the beautifully designed Cloud 9 Spa. An onboard oasis of relaxation, passengers can indulge with massages, body wraps and facials, or head for the thermal suites.
If the grown-ups need a little "me-time", the Serenity Adult Only Retreat is a calm and peaceful space, designed for unwinding away from the noise and bustle of daily life.
Alongside Horizon's new facilities, guests will also find a casino, video arcade, laser tag, "Fun" Hub Stations – with internet access and flat-panel stations for keeping up with all the latest Horizon news – an exclusive members pool, adult-only pool and three public pools, a range of shops selling jewellery, clothing, souvenirs and more, photography services and an art gallery.
Carnival Horizon's Exclusive Dr. Seuss WaterWorks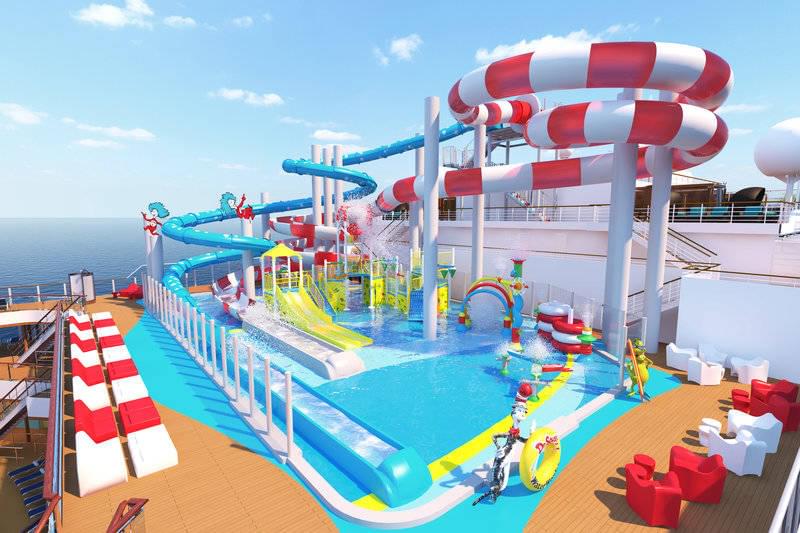 Dr. Seuss fans will have more than just The Green Eggs and Ham Breakfast to look forward to when they come onboard Carnival Horizon – it will be the first in the fleet to feature the colourful and magical Dr. Seuss WaterWorks water park.
Through an exclusive partnership with Dr. Seuss Enterprises, which has so far seen the fleet-wide success of the Seuss at Sea Program, Carnival will delight Cat in the Hat fans with this vibrant, fun-filled water-world.
The new water park, which will be located on Deck 12, will feature two large and distinctly designed slides. The Cat in the Hat raft slide will see passengers down over 450 ft. of twisty turns, whilst the Fun Things slide offers more than 200 ft. of special effects for all ages.
Alongside the two slides and various larger-than-life characters from the books, passengers will also find a giant top hap which acts as a 150-gallon tipping bucket, and a safe and fun-filled kid's zone, complete with multiple Dr. Seuss themed water toys and sprays.
The colourful water play area will feature Seussian artwork, including statues of the cat, Things 1 and 2, and the Grinch with a surfboard.
If you're interested in a cruise on the Carnival Horizon, take a look at our Carnival Cruise Line deals on our website. If you'd like to know more about the Carnival Horizon, ask us a question over on Twitter or on our Facebook page.