Get set to getaway with your loved one on one of these four cruise lines, perfect for couples.
There's just something about cruise holidays that makes them incredibly romantic; you can enjoy a relaxing and stress-free break with your significant other while lounging in the sun. Or, if you prefer, you could visit some of the cooler destinations, such as Norway, where you can see the hauntingly beautiful Northern Lights. No matter what you decide to do during your romantic cruise holiday, make sure you choose the right cruise line. Every cruise company specialises in a certain kind of cruise, with some being better at informal dining than others, while yet more class themselves as family friendly. If you're on the hunt for a cruise line that's perfect for romantic breaks, you'll be able to find a good number of them to choose from. They include: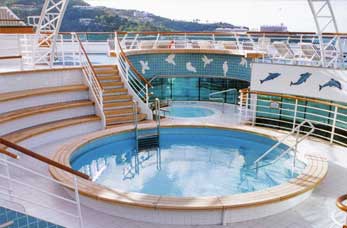 Princess is known for providing guests with the comfort of a large cruise ship, while making things cosy and utterly unique. You'll be able to book cabins with balconies, so you can watch the waves while relaxing, and you can even plan for dinner on your balcony. There are also suites available, which can be ideal if you're on your honeymoon and want to treat yourself to truly memorable accommodation. Even the onboard activities are romantic with Princess, what with Movies Under the Stars available. Along with this, you could visit the Adagio with your beau, where you can sit back and enjoy a glass of wine while being entertained by the cabaret singer there. Check out our Princess Cruises now.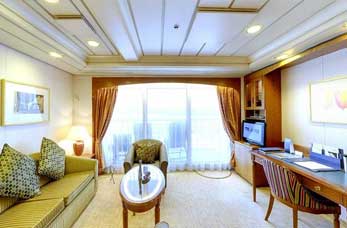 P&O is the perfect cruise line choice for a romantic holiday, as you can guarantee that your cruise won't be disrupted by any families with small children. They have adults-only cruise ships, including Arcadia, Adonia and Oriana. There are also wedding packages available, so you could even get married at sea. Should you choose to upgrade from a cabin to a suite, you'll be able to enjoy luxuries such as a whirlpool bath, toiletries from The White Company and champagne and chocolates in your suite upon arrival. Dining is top-notch too, thanks to the celebrity chef restaurant Ocean Grill, which is run by Marco Pierre White. View the P&O cruises available today.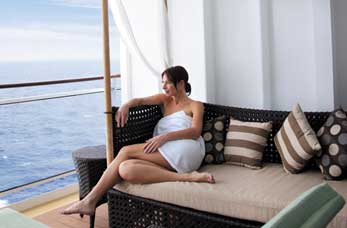 If you're travelling with your partner, whether you're newly wed or have been together for many years, the freestyle dining available onboard Norwegian Cruise Line ships is likely to suit you perfectly. You'll be able to grab a bite to eat together whenever you like, rather than having to abide by any pesky timetables or seating arrangements. Norwegian Cruise Line's Jewel-class ships are perfect for romance, with its Haven suites that are situated on a private deck. While they can be a little pricey, if you're celebrating they're well worth the cost. Guests to these suites will have exclusive access to hot tubs and a pool, and they'll be able to dine at Cagney's Steakhouse for breakfast and lunch. An adults-only pool will be ideal for those that aren't staying in one of the luxury suites, where you'll be able to relax with your significant other without having to worry about rowdy kids. Take a look at Norwegian Cruise Line's cruises now.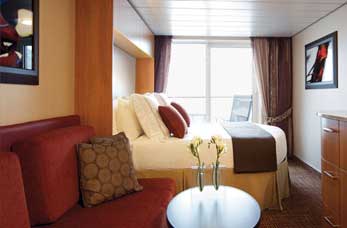 The newer ships in Celebrity's range are ideally suited to romantic getaways, as they're adults-only and come packed with things to do for the two of you. The suites available on Celebrity Cruises ships can make your holiday a dream come true, what with the baby grand pianos, whirlpool baths and large, private balconies they come with. Enjoy a picnic together at the Lawn Club, visit the smooth Deck 4 wine bar or check out the adults-only Solarium on the pool deck. For dinner, book a table for two at Murano or Tuscan Grille.
Find the best romantic cruises from Celebrity now.
Finding the ultimate romantic cruise couldn't be easier when you choose from the cruise lines listed here. What are you waiting for? Start your search today!