Whether you're looking for cruises from Southampton, Eastern Mediterranean Cruises or a whole host of other destinations, here are some of our top picks of cruise lines to consider when booking taster cruises.
Costa Cruises
Costa Cruises is a European experience that is primarily geared toward Brits and Europeans. Costa Cruises is well-known for its Italian ambience onboard, vibrant entertainment, and Samsara Spa, one of the best spas at sea.
Costa Cruises allow you to discover your destinations through the food they serve. Sweet, savoury, vegetarian or gluten-free, just quality ingredients, each dish created for different needs. Discover the typical dishes of the places you're visiting and Chef Barbieri's menu, for a pleasure you won't forget.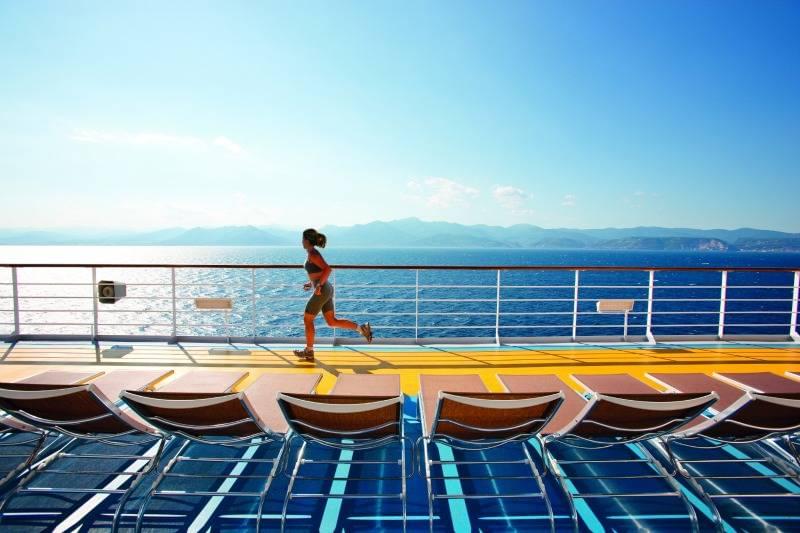 MSC Cruises
The glamorous MSC Preziosa is one of the best options for mini cruises from the UK. It is an elegant ship offering every conceivable comfort and a wealth of options, to ensure guests a fantastic cruise holiday. It features a bigger shopping mall with the first of MSC's Eataly restaurants. Like MSC's other ships, it is renowned for its distinctive Mediterranean atmosphere and food.
Eco warriors will be glad to know that the MSC Preziosa has some fantastic green credentials. MSC's energy efficiency matches the industry-leading eco-ship and clean-ship credentials and its green efforts have been recognised with a string of environmental certifications, alongside awards praising its creative interior design, comfort, cuisine and friendly service.
The Preziosa is also perfect for those looking to take a short break with their kids. From the splash-filled fun and games of the Doremi Castle kids' aqua park and the high-speed thrill of Vertigo, one of the longest water slides on the seas, to the teens only disco and video arcade, there's a world of enjoyment for children of all ages.
P&O
P&O Cruises is proudly British and is the biggest and most modern cruise line in the UK offering mini cruises. They have seven incredible ships and sail to over two hundred various destinations. Their cruise ships home ports in Southampton, which makes it popular for mini cruises. You can easily drive to Southampton and park your car at the port while sailing to the Mediterranean or Europe, with favourite destinations including Spain and Portugal.
If you're new to cruising and not sure whether you will enjoy it, P&O is a favourite amongst British cruisers who like their cruise ships to feel like a home away from home. They include home comforts such as British cuisine, afternoon tea, and popular British entertainment acts. Brits also enjoy the themed cruises such as a Strictly Come Dancing one and a Food Heroes one.
The P&O Cruises' ships have beautiful decor to allow for super relaxed and enjoyable days as well as refined and grand evenings. Their ships often include magnificent atriums and upmarket dining rooms. They have award winning spas, special classes like how to mix your own cocktail, and world class casinos. Their spacious outer decks are also exceptional and the best place to catch some sunshine.
Carnival Cruises
Nassau, the capital of the Bahamas, is close enough to Miami for a mini cruise and offers the taste of Europe with a Caribbean flavour. It boasts resorts, hotels, restaurants, shops, nightlife, a golf course, an aquarium and a casino.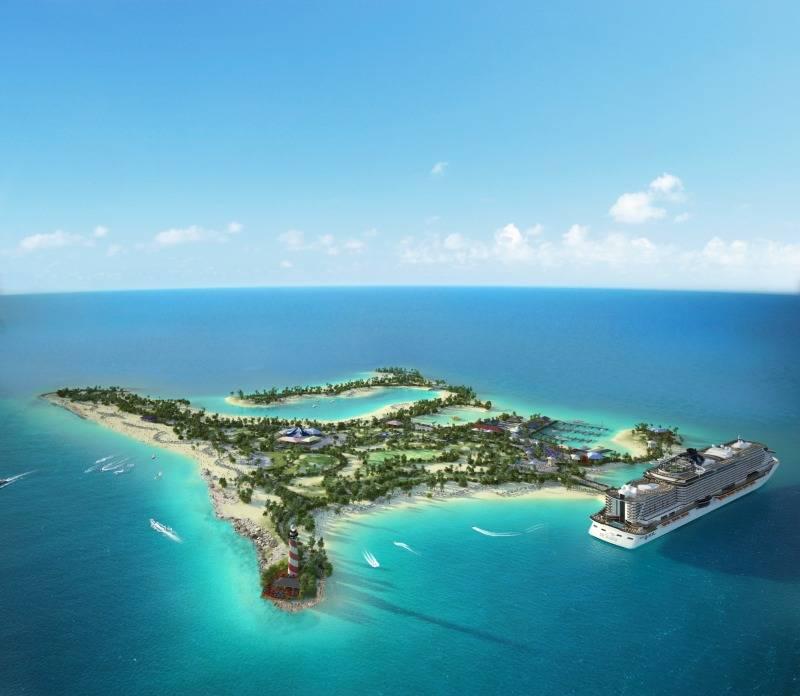 Carnival Cruises offer mini cruises from Miami aboard the Conquest, their flagship that is something of a vacation destination itself. While you're on your way to the Bahamas and the Caribbean, you'll enjoy world class meals at the Renoir dining room or the Point Steakhouse, or you can take part in sports activities, have a laugh at the Punchliner Comedy Club, to only mention a few.
Cruise & Maritime Voyages
One of the quickest ways to reduce the time of your mini cruise is to take a no fly cruise. By sailing from the United Kingdom, you can enjoy a hassle-free cruise without the need to fly and without having to compromise on the destination. Many leading cruise lines only offer no-fly cruises from Southampton, but Cruise & Maritime Voyages have created exciting and varied programmes setting sail from cruise terminals all over the British Isles, bringing cruising closer to home.
A mini cruise holiday with Cruise & Maritime Voyages is like no other. Enjoy laid-back lazy days at sea with great food and entertainment, all the while making new friendships as you cruise to an amazing list of destinations around the world. Discover ever-changing vistas straight from your stateroom window. Cruising gives a unique sense of exploration and discovery experienced in the delightful comforts of today. Where else can you find a holiday where you visit destinations around the world and your hotel moves with you? No packing, no hassle, no worries.